Aside from the brides' chic wedding day attire, a beautifully romantic color palette of blues and grays and a stunning blend of rustic and industrial elements, it was Jennifer and Anna's beaming smiles that stole the show on their wedding day. They look blissfully in love from the moment they first got to see each other until their final kiss before they left the venue at the end of a tunnel of sparklers. And they both agree it was one of the best days of their lives!
At The Lace Factory in Deep River, Connecticut, the brides exchanged vows, Jennifer clad in an all-over lace sheath dress by Laudae and Anna in a chic BHLDN jumpsuit with a plunging neckline, and then danced the night away in true celebratory fashion. Daphne and Dean captured the most stunning images of their wedding day, which the brides will remember fondly for years to come.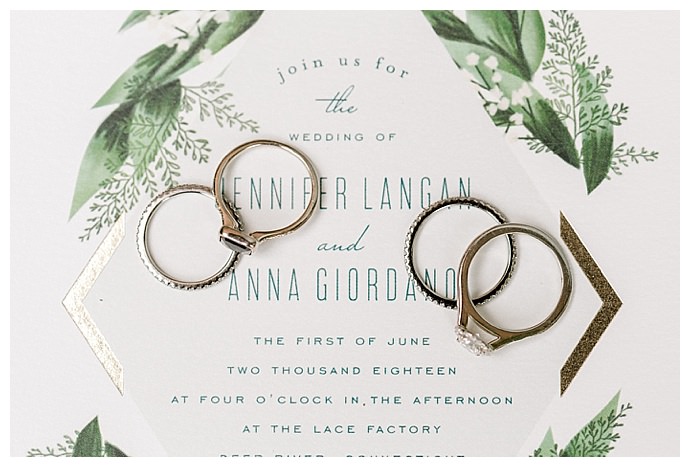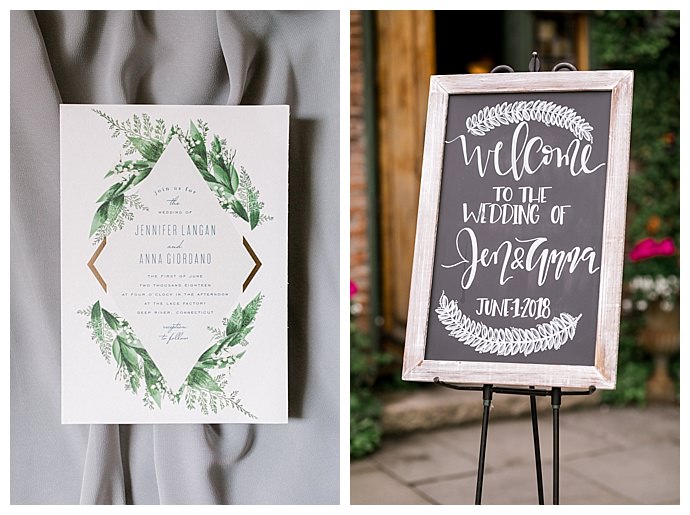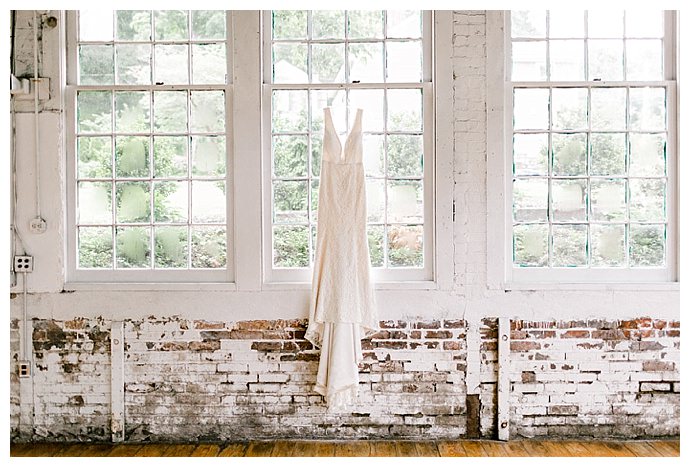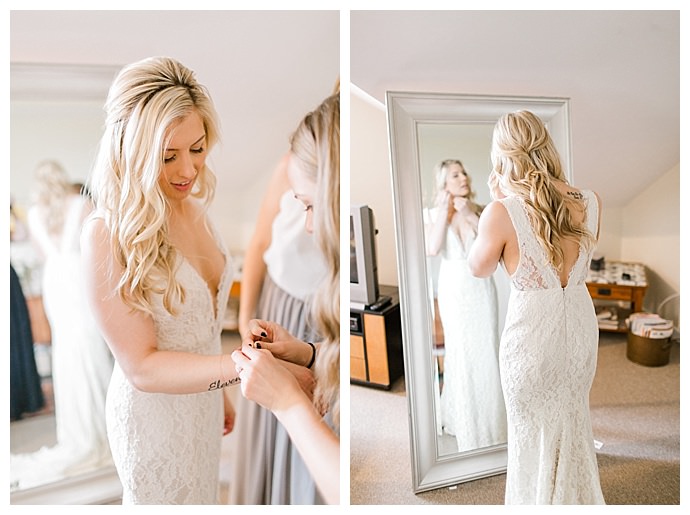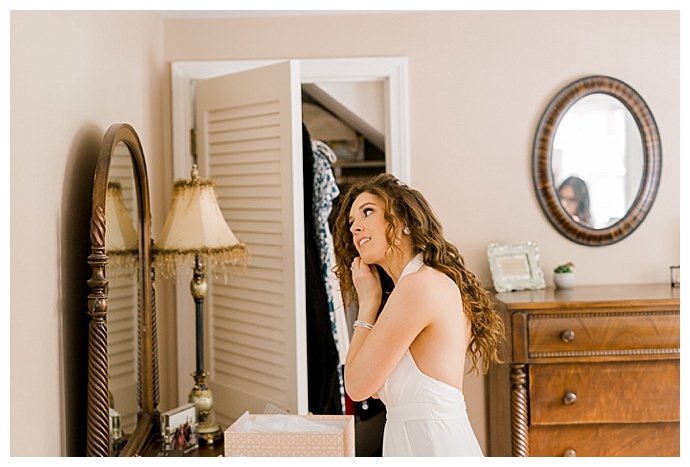 The Love Story
When Anna showed up 15 minutes late to her first date with Jennifer, she planned to reconcile her tardiness by picking up the first round of drinks. What she didn't realize is that she had also forgotten her wallet at home. Instead of asking Jennifer to pick up the tab, Anna persuaded her to join her for a quick trip to pick up her wallet. They hopped in her car, and Anna turned Celine Dion on, which they sang at the top of their lungs the whole way there. "We didn't go more than a few days apart from that day forth," they say. And after a year and a half of dating, Anna wanted to make sure that never changed. So she surprised Jennifer with a rose-filled room lit by candlelight and sang Sara Bareilles' "I Choose You" before she asked Jennifer to be her wife.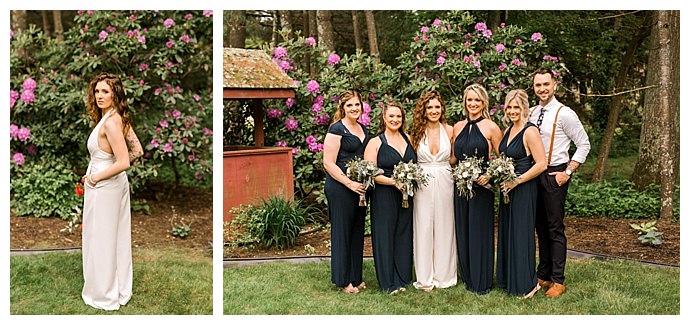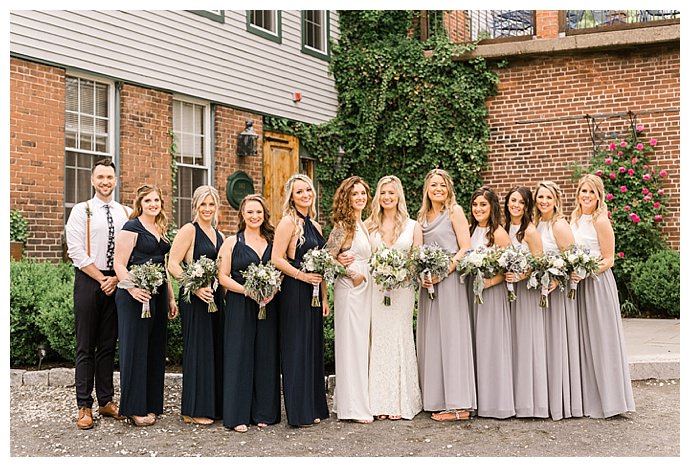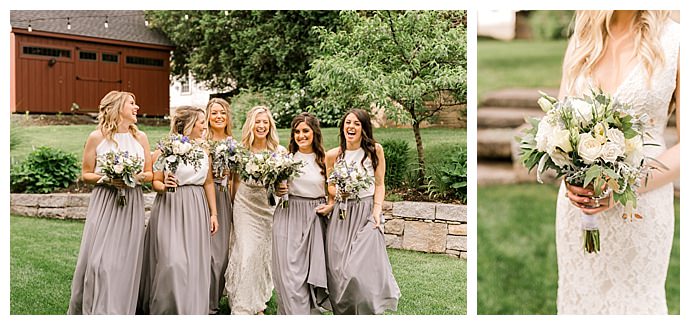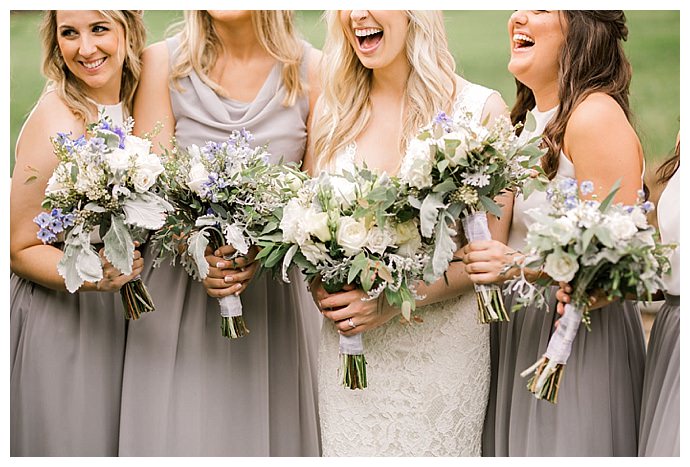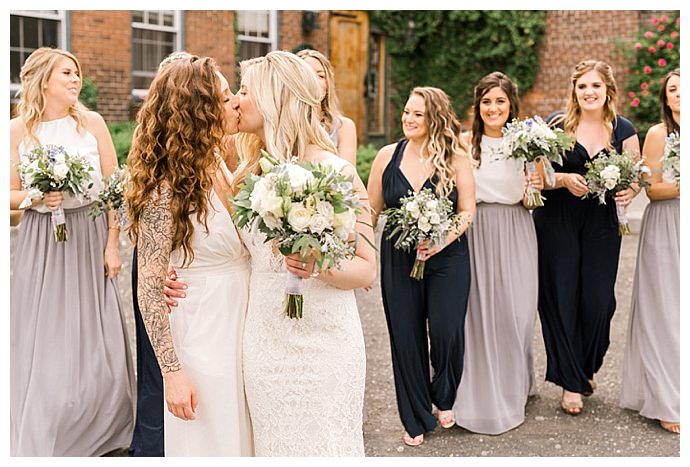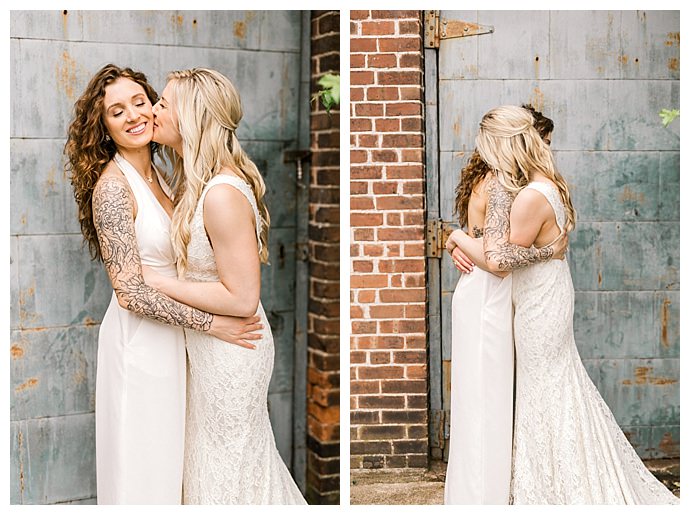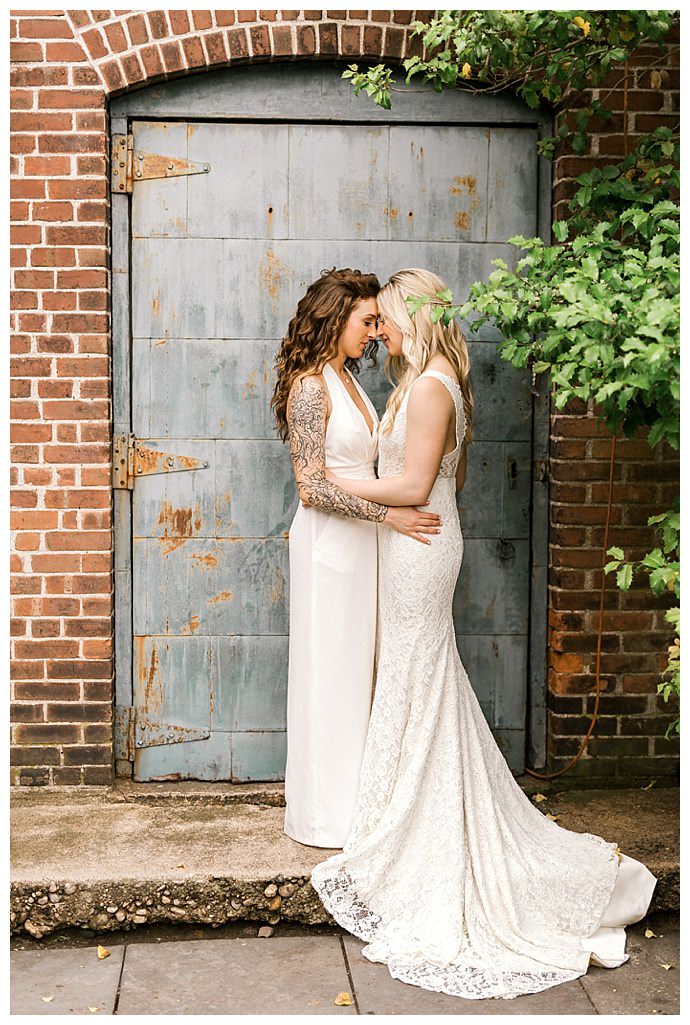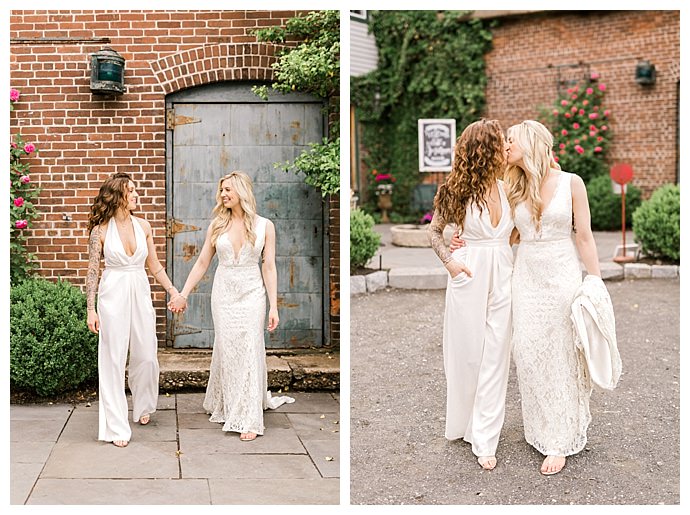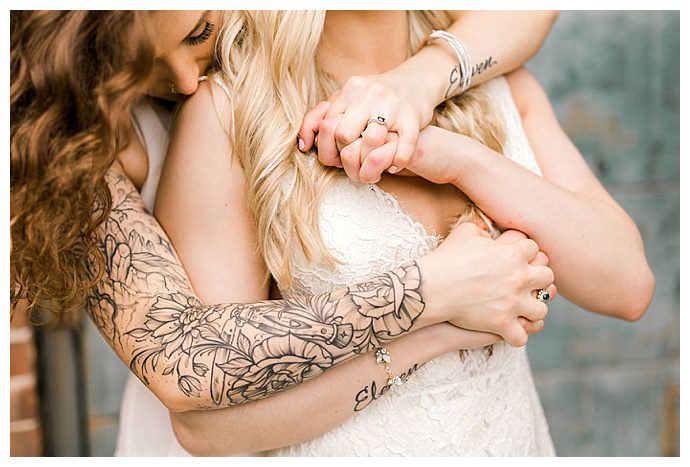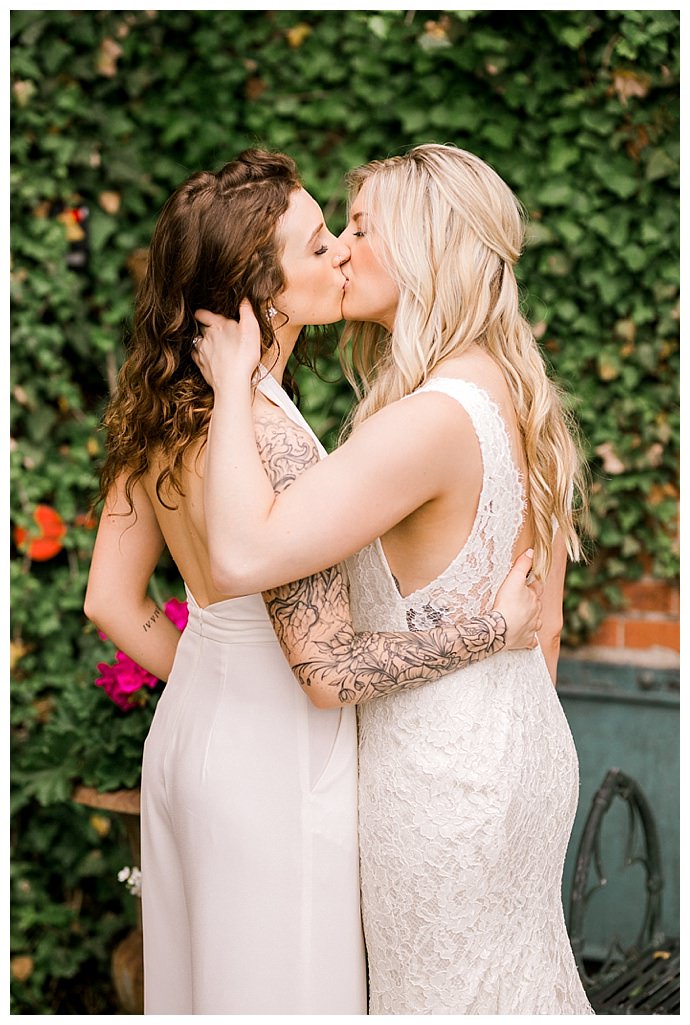 The Ceremony
Standing in front of a backdrop of beautifully draped chiffon panels, Jennifer and Anna committed to spending the rest of their lives together with 125 of their friends and family in attendance. "We wanted to keep it super intimate, so our cousin officiated and made it very much centered on us and our choosing each other every single day," the brides say. "We wrote our own vows and exchanged roses as a symbol that whenever words can't be found or a common ground cannot be met, the rose is to be placed somewhere in the house as a sign of our promise and vow to choose and love each other every single day through the good and bad."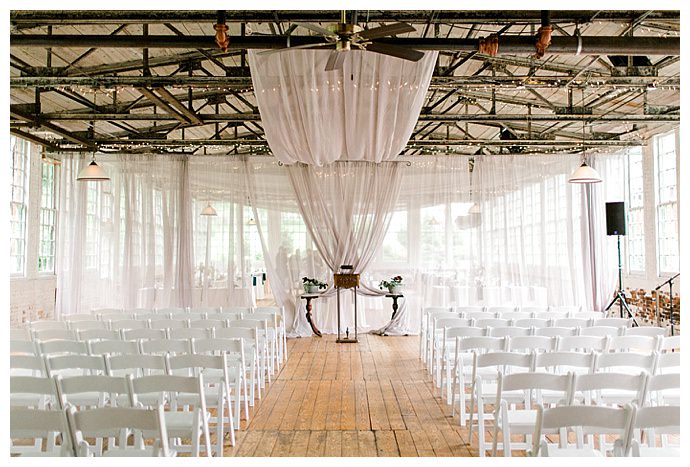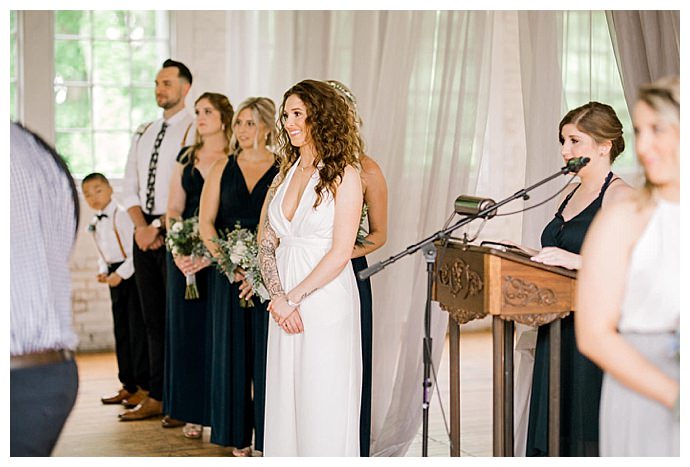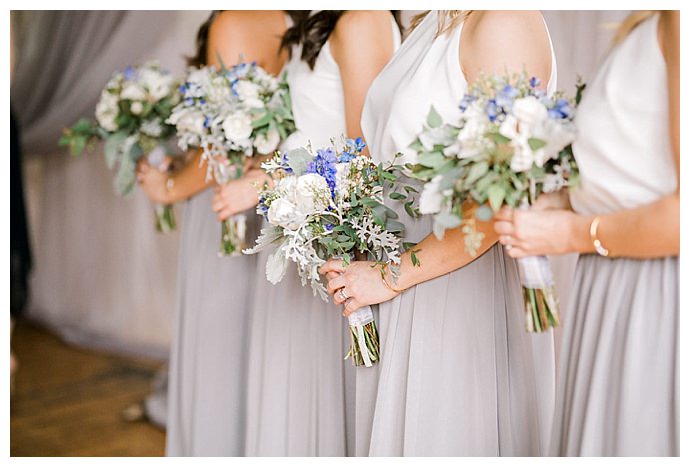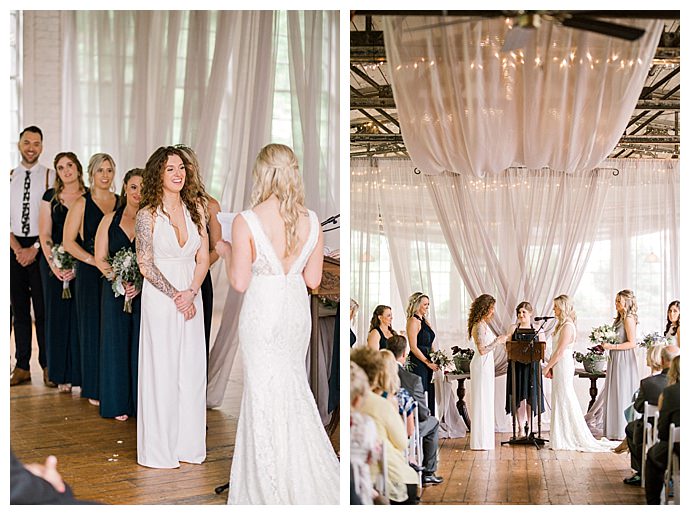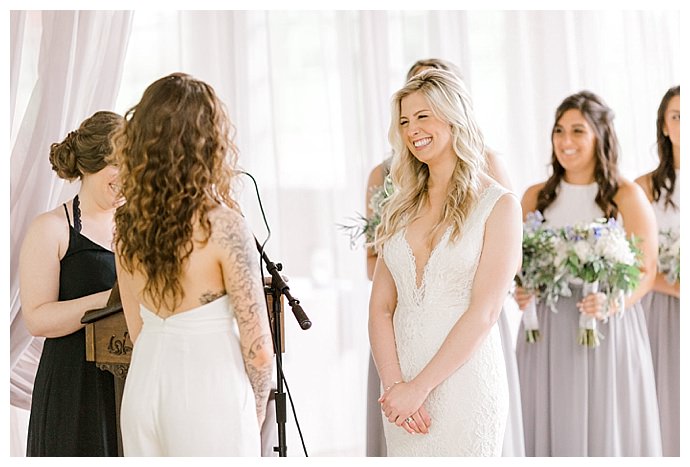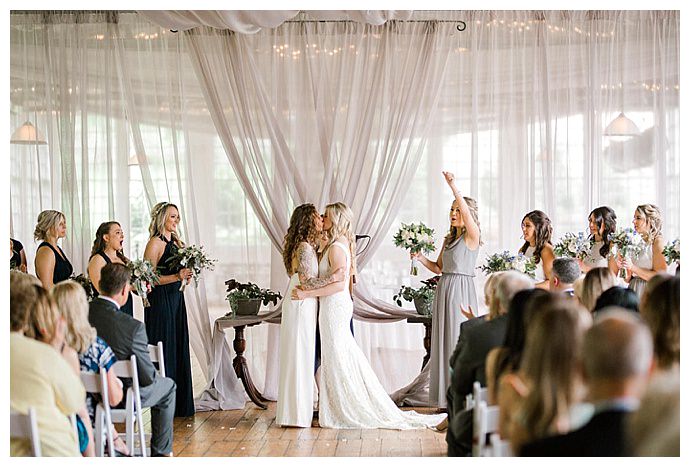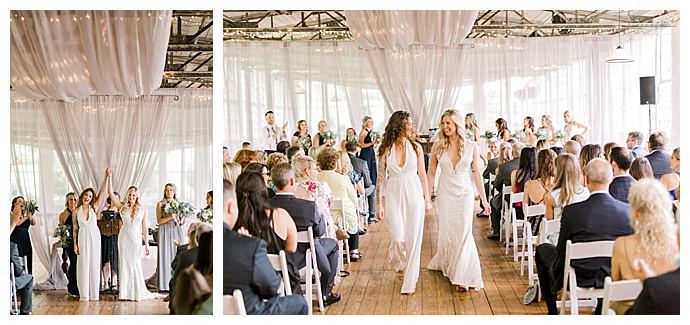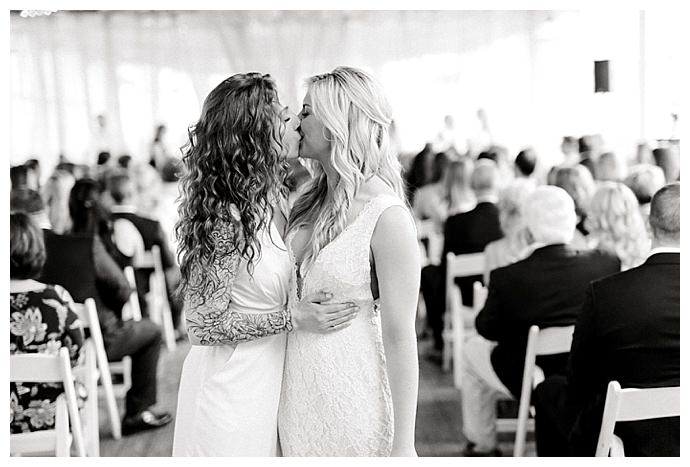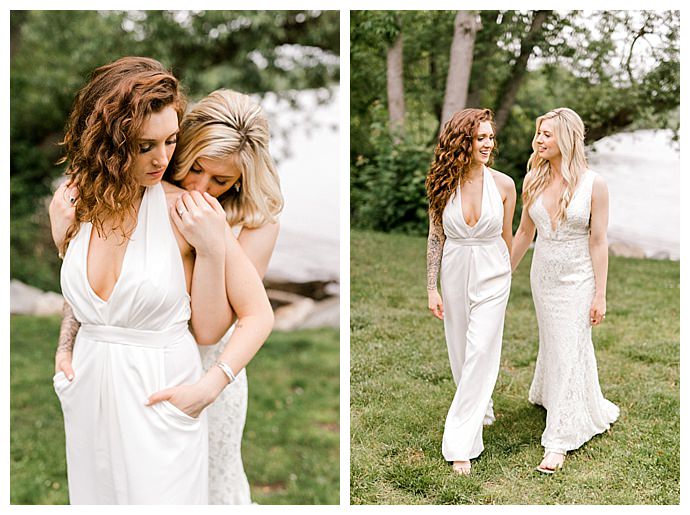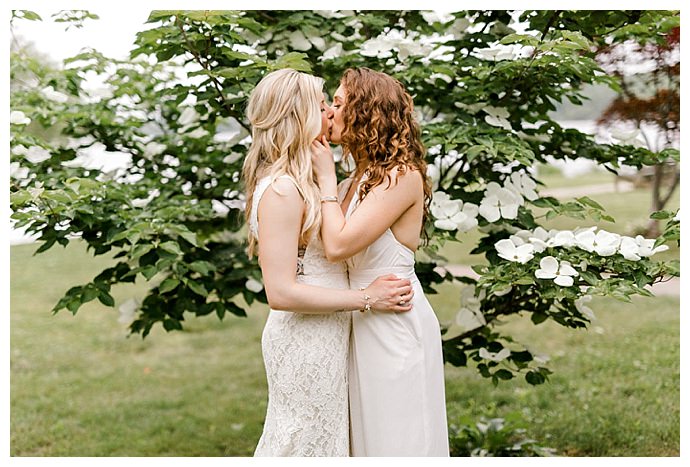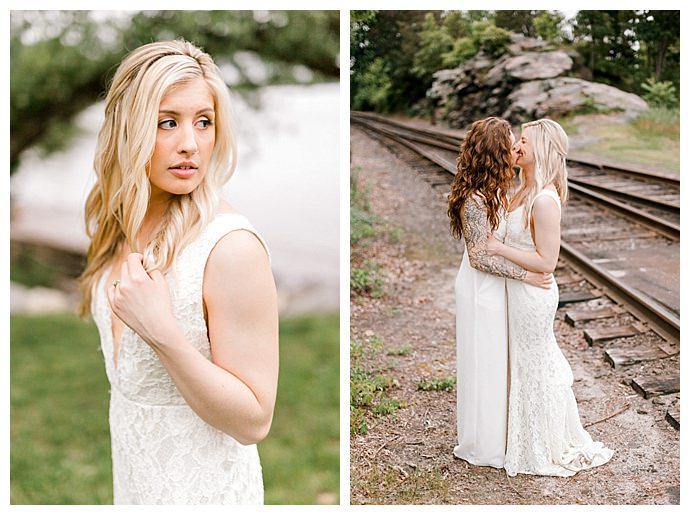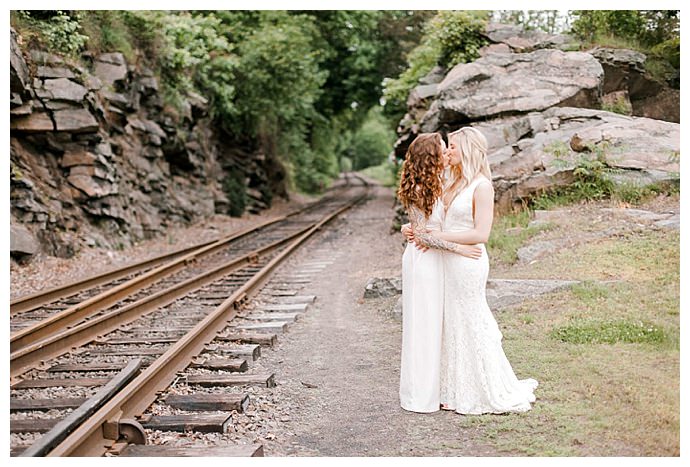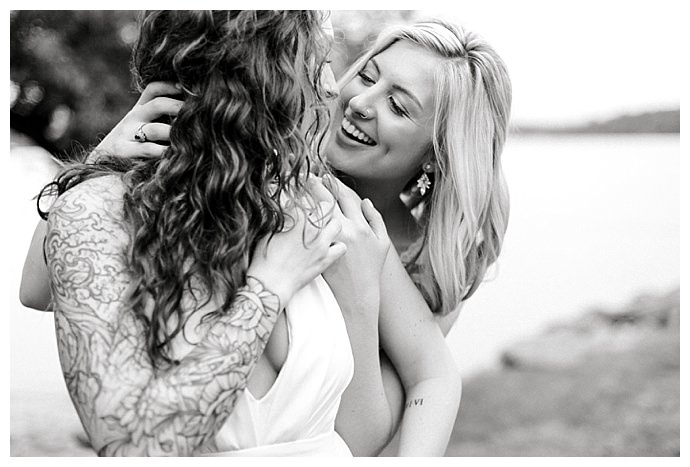 The Party
Inside the expansive room at The Lace Factory, a blend of rustic and industrial elements created a romantic aesthetic with the help of string lights, which were strung around the exposed beams on the ceiling. The natural beauty of the space didn't require much added decor, so to bring the room to life, they put small floral arrangements in used wine bottles on tables atop a round slice of wood, which featured simple greens and flowers with white petals. To find their seats, each guest had a shot glass with their name on it that was filled with sangria. "Once you found your seat, you took the shot and saved the glass," the brides say.
After a seated dinner, at which a filet with summer veggies was particularly scrumptious, Jennifer and Anna danced their first dance as wife and wife to Brad Paisley's "Then." And then, the wedding party had a shocking surprise in store for the newlyweds. With top hats in hand, the entire group choreographed a dance to a compilation of songs from "The Greatest Showman," which left Jennifer and Anna in stitches. For the rest of the evening, the DJ played all of their favorite songs, which kept guests on the dance floor all night long. "Naturally, we couldn't keep our hands off of each other, and we didn't part the entire night," Jennifer and Anna say. "It was agreeably the best day of our lives."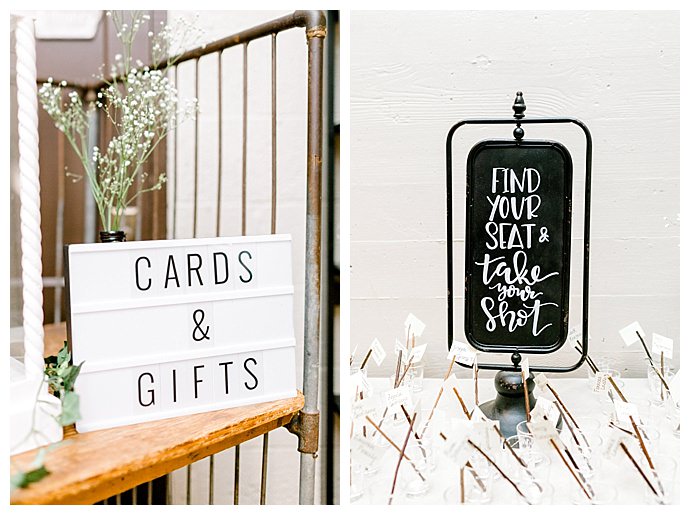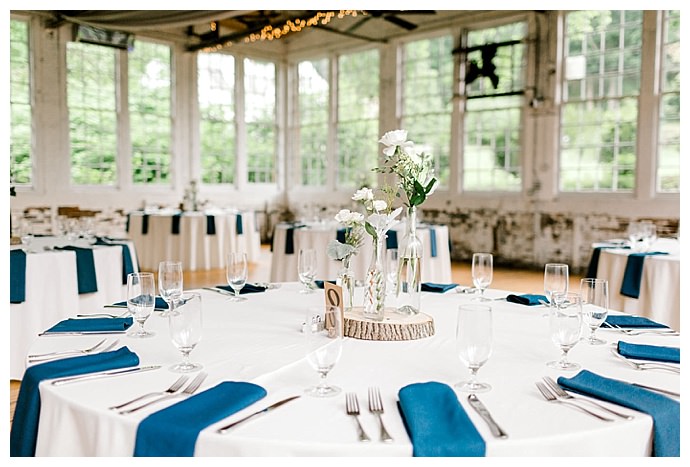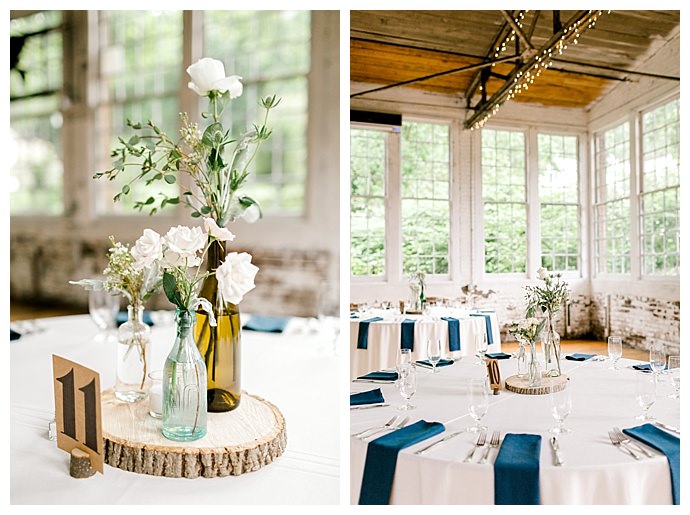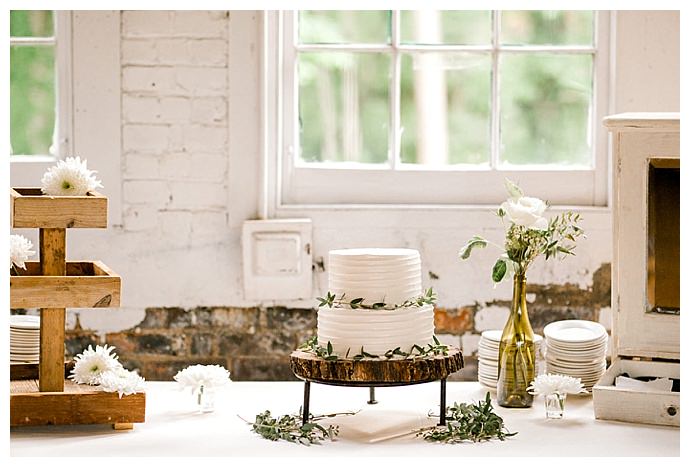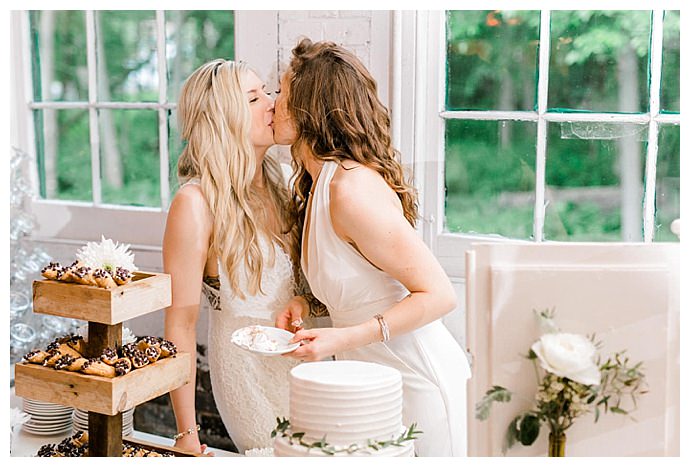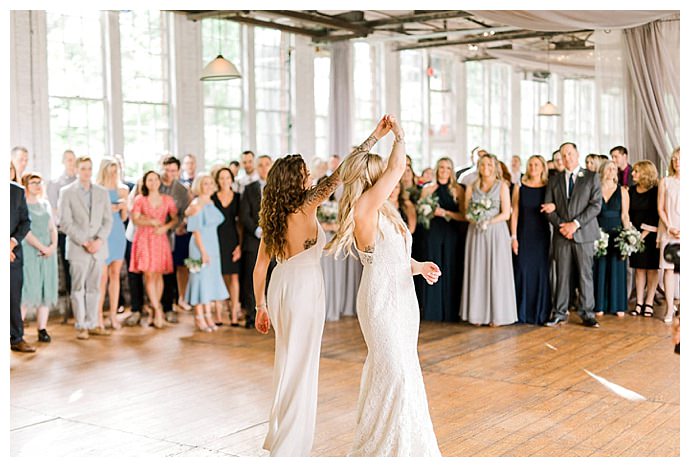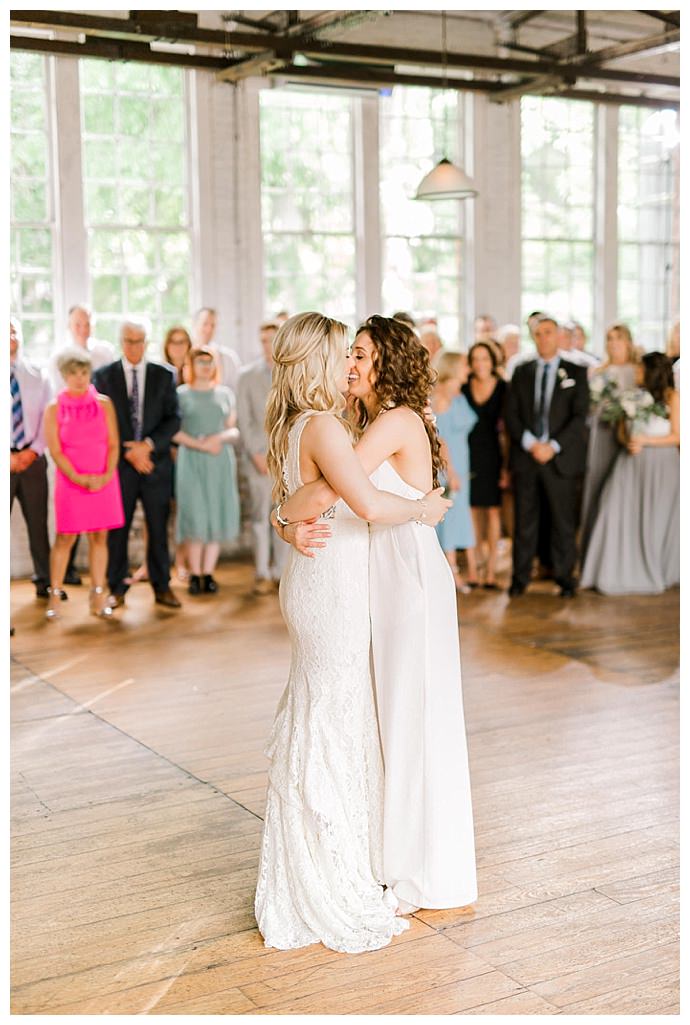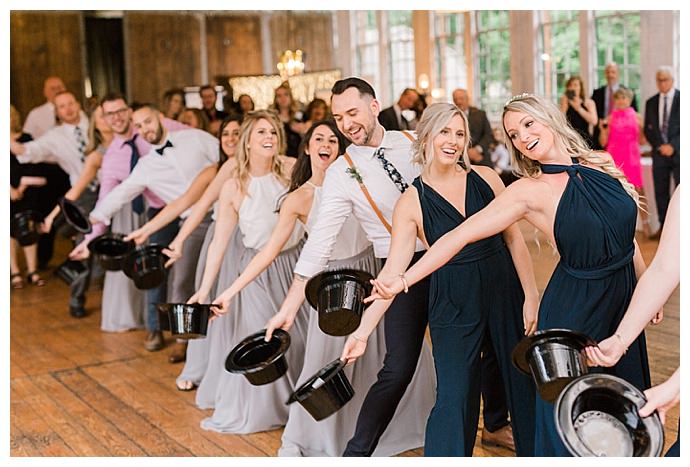 Memorable Moment
"We both answered this the same," Anna says. "It was seeing each other at the end of the aisle — Jennifer walking towards me was the most amazing moment."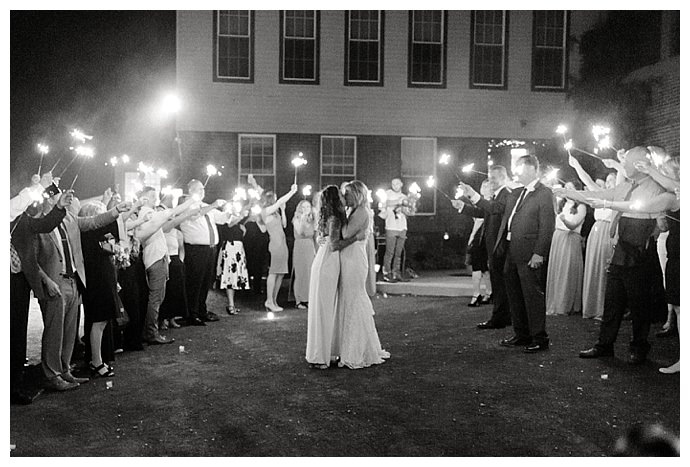 Anna and Jen from Shane McLellan on Vimeo.
*Editor's Note: This post contains affiliate links. Each time you purchase an item via our affiliate links, Love Inc. is receiving a small percentage of the sale, thus you are helping our small, EQUALITY-MINDED™ business grow and allowing us to provide more content for YOU! Isn't that just fantastic?
Written by: