After seven years together, Jasmine and Adrian were planning a trip to Dubai when Adrian remembered that Jasmine once told him that she'd love to be proposed to while on vacation. With that in mind, Adrian purchased a gorgeous solitaire ring and carried it safely in his pocket as they explored Dubai, waiting for the perfect moment to present itself. After an adventure-packed day, Jasmine and Adrian were in a cab on their way back to the hotel when Jasmine exclaimed it had been a perfect day. So when they got back to the hotel, Adrian took the ring out of his camera bag and knelt down in front of Jasmine and asked her to marry him.
Back home in New York City, the soonlyweds were planning an engagement session with Megapixels Media and knew they wanted to incorporate two of their favorite places into the shoot. They first set out to the Conservatory Gardens on the north end of Central Park for some serene spring images before heading down to Brooklyn to take photos in the car-lined streets and on Brooklyn's iconic brownstone stoops. And now they have stunning photographs that commemorate both their love and their love for this magical city!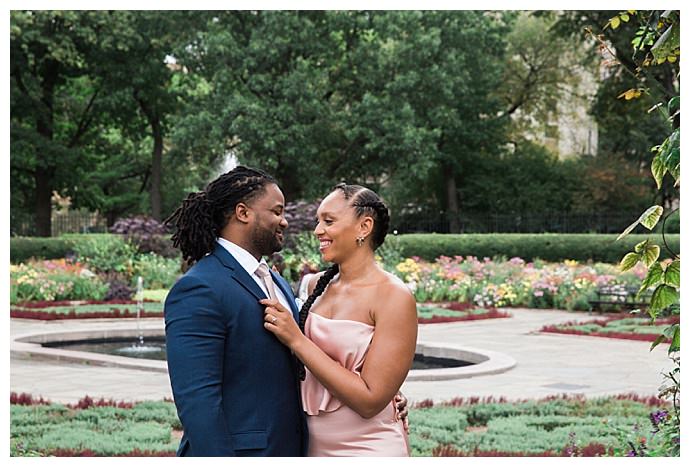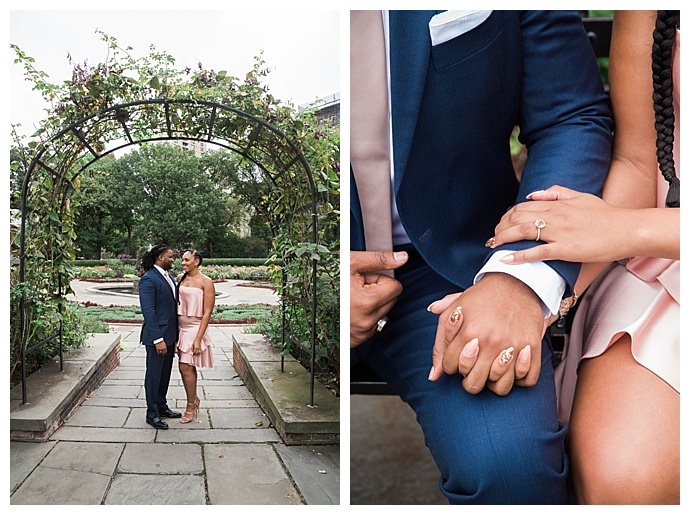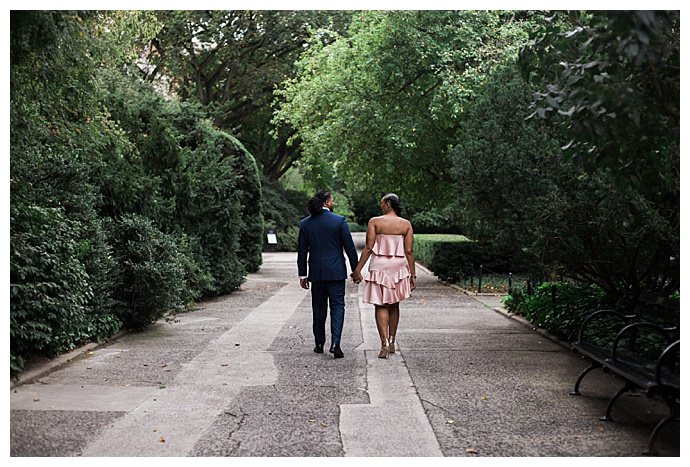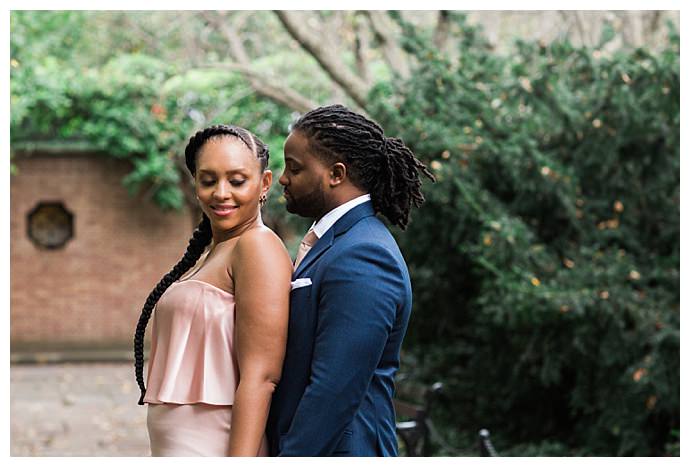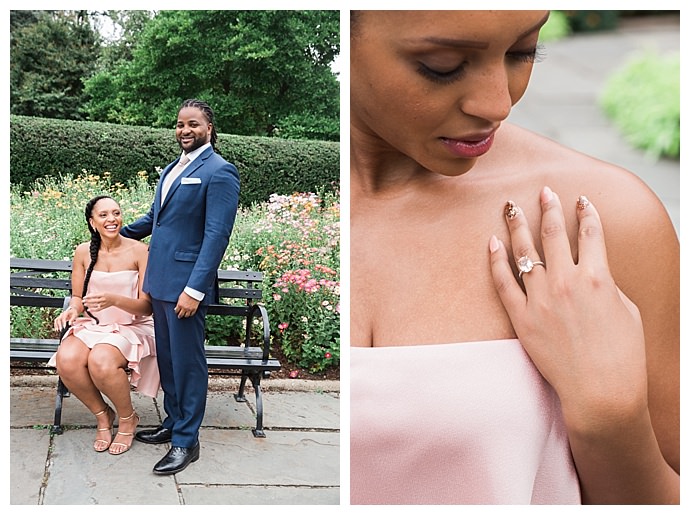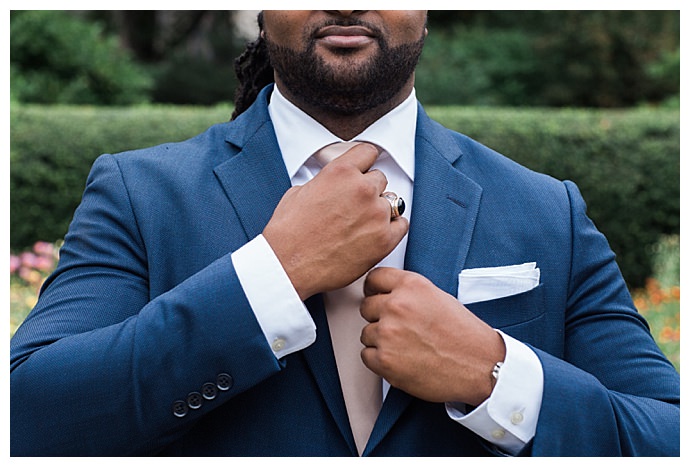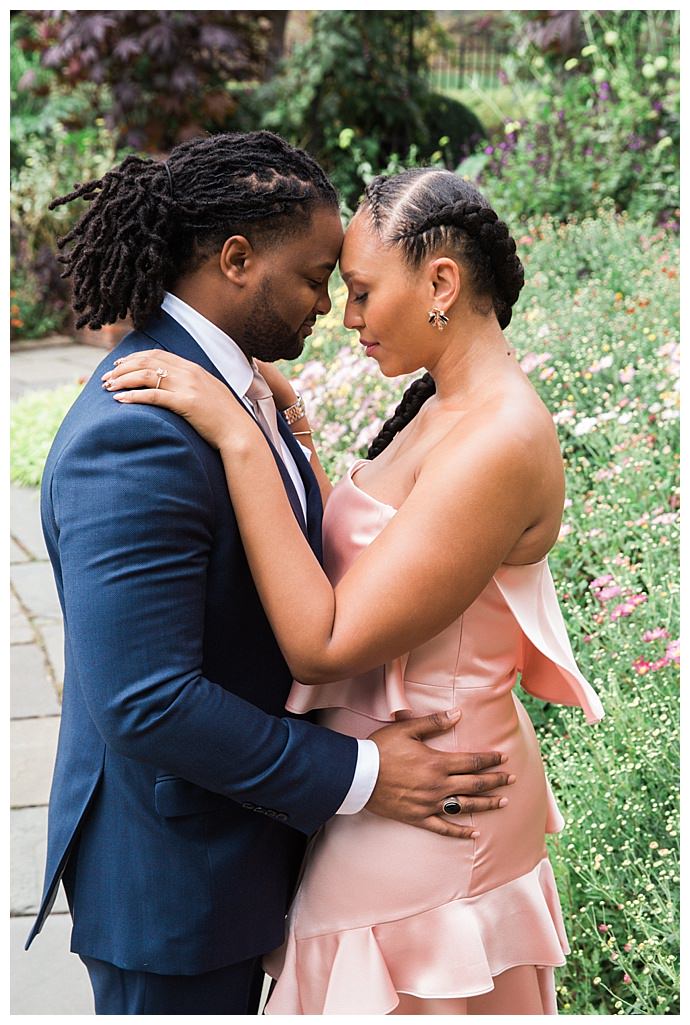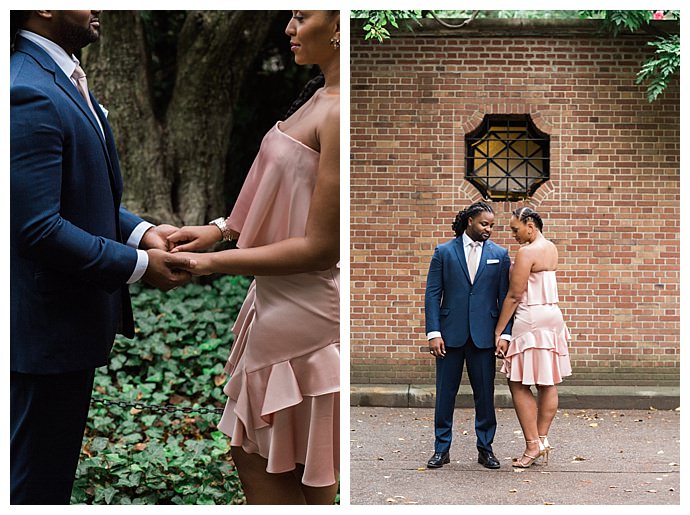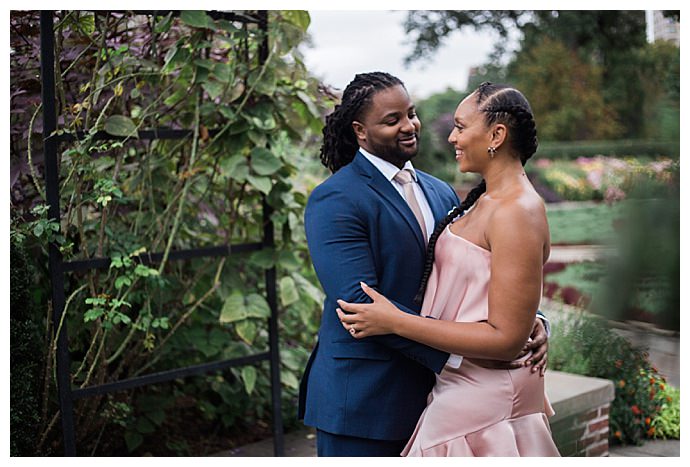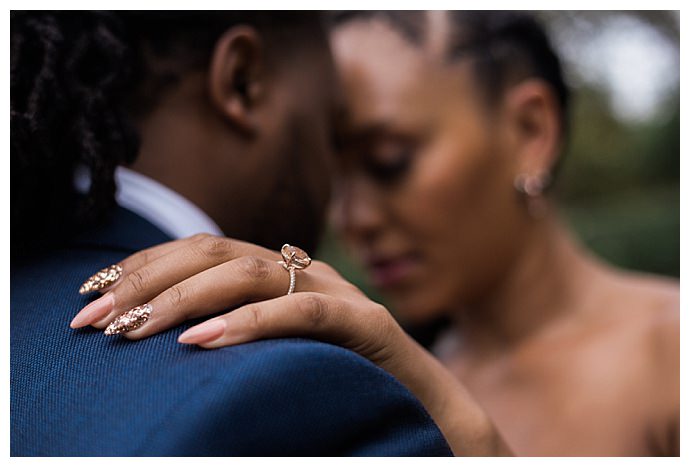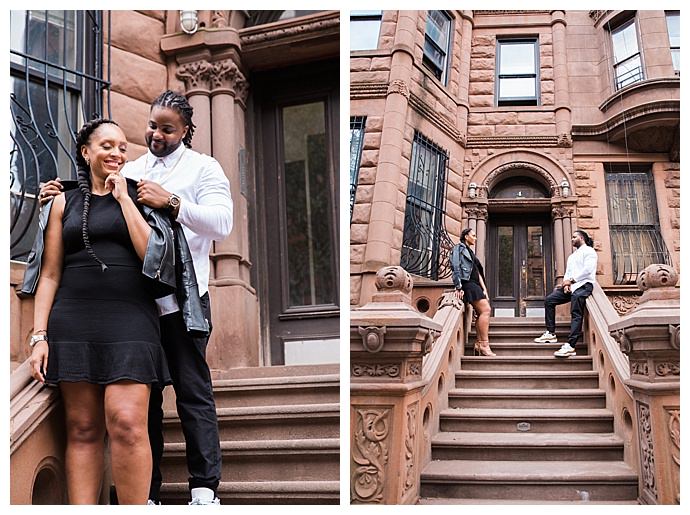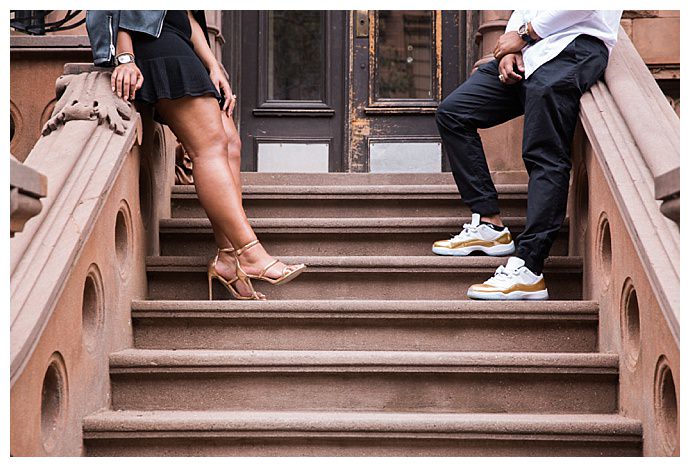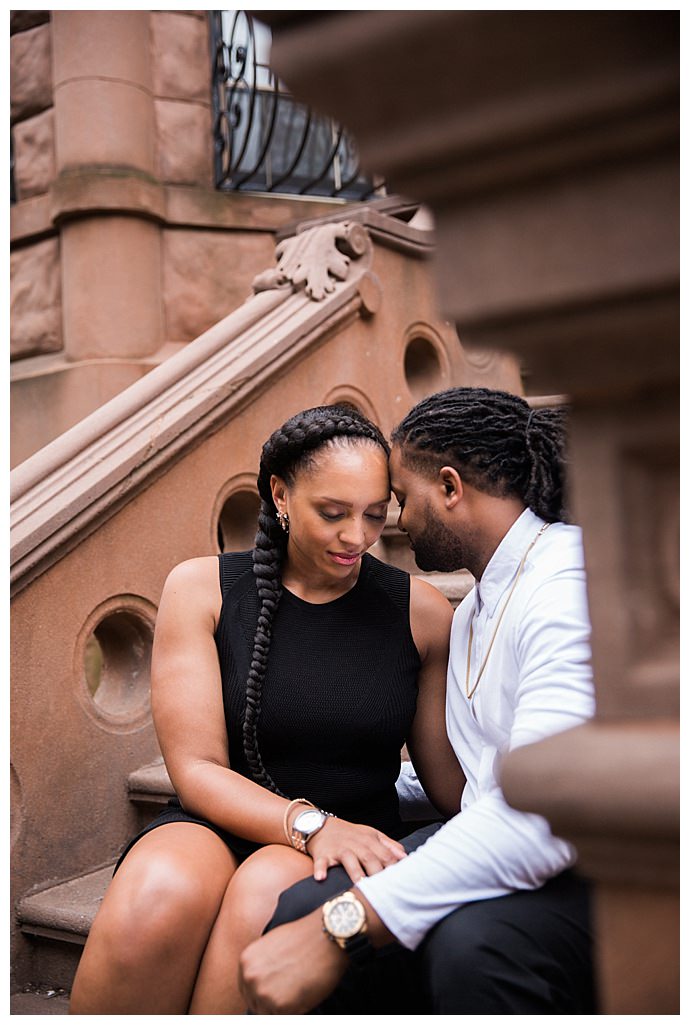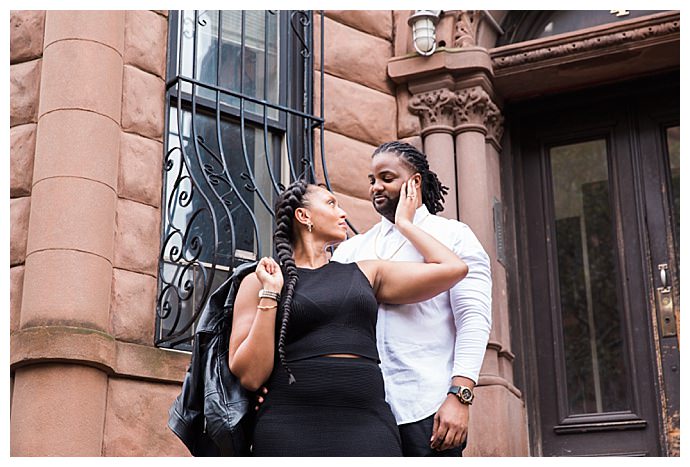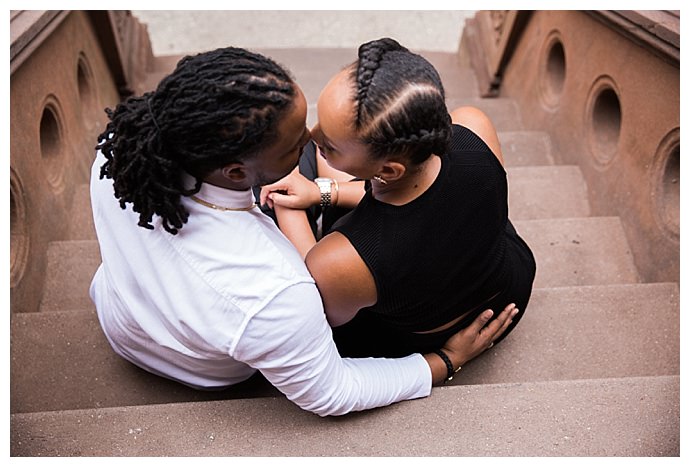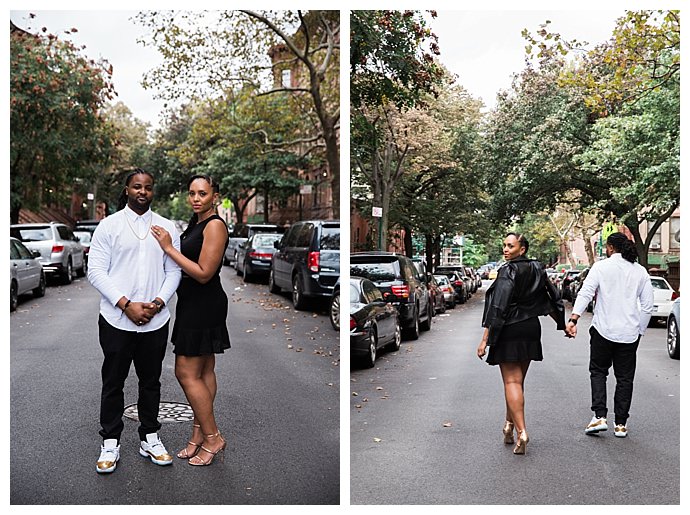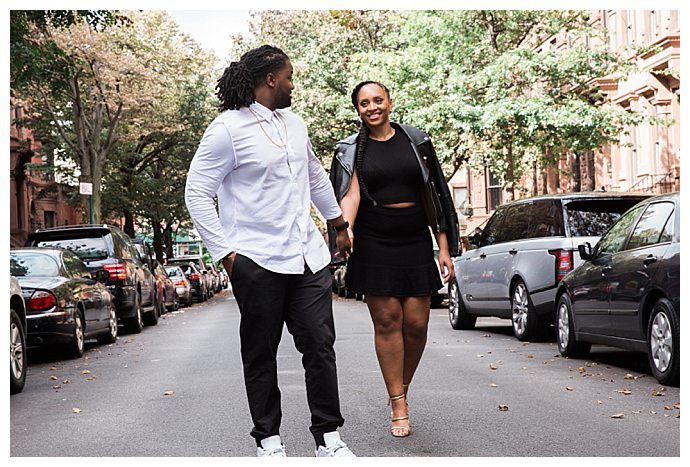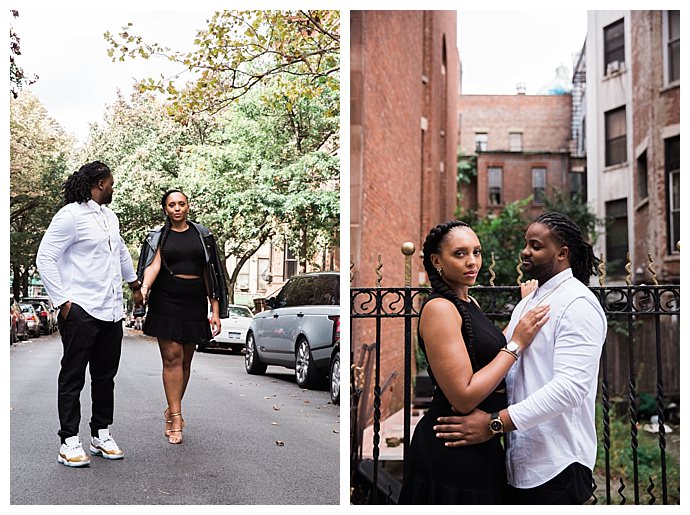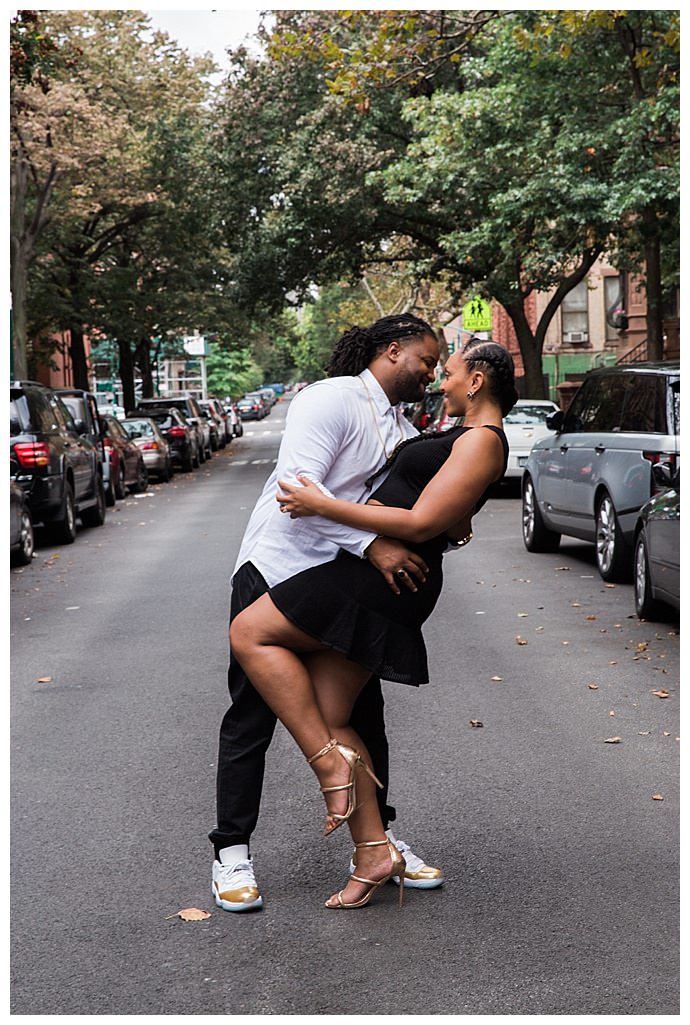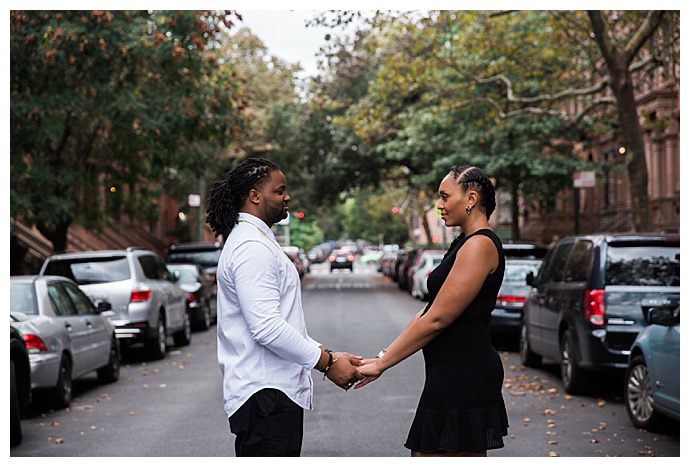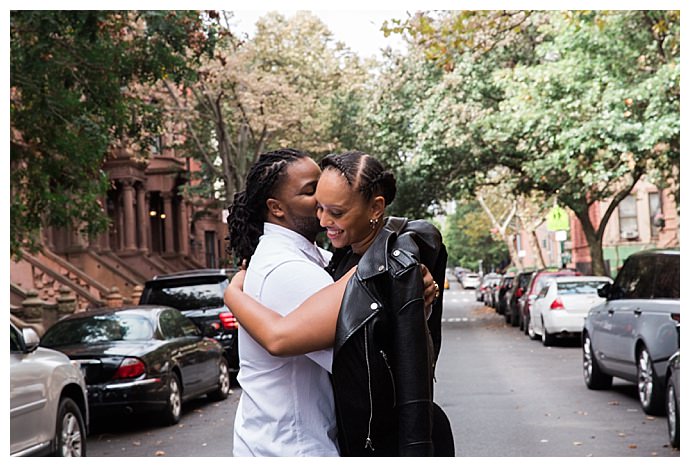 *Editor's Note: This post contains affiliate links. Each time you purchase an item via our affiliate links, Love Inc. is receiving a small percentage of the sale, thus you are helping our small, EQUALITY-MINDED™ business grow and allowing us to provide more content for YOU! Isn't that just fantastic?
Written by: