9 Cheesy Cocktail Hour Ideas Your Guests Will Love
Cocktail hour plays a very important role in a wedding. After the ceremony, while the newlyweds are busy snapping photos with family and friends, guests have the chance to mingle with friends, sip cocktails and munch on tasty hors d'oeuvres before the reception officially begins. Cocktail hour also offers the opportunity to get creative with your food and drink offerings and displays and allows you to incorporate some of your favorite delights for your guests to enjoy.
So if you're anything like us and consider yourself somewhat of a cheesehead, you're probably looking for fun ways to incorporate cheese into your cocktail hour! Well, you've come to the right place. Today we're looking at all the delicious ways you can serve cheesey hors d'oeuvres or appetizers at your wedding, from fried mac and cheese bites and individual servings of poutine to epic charcuterie displays, that we know your guests will love!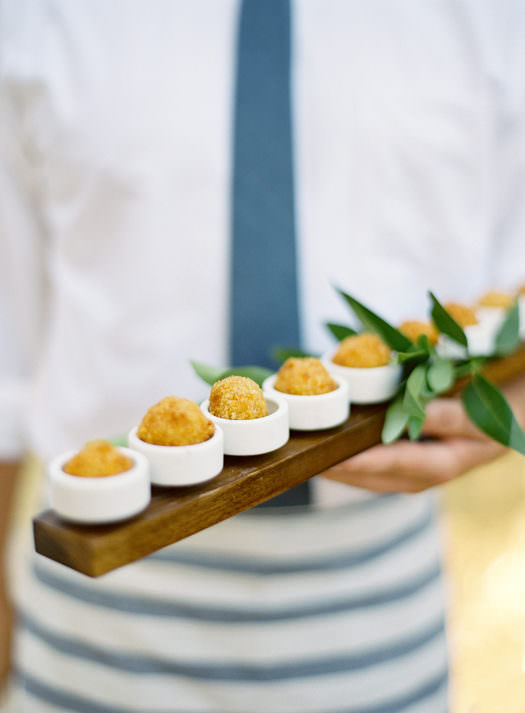 A cheesy favorite, mac and cheese, is difficult to serve hors d'oeuvres-style, but when fried in bite-sized, easy-to-eat pieces, it's sure to be a hit! | photo by Jose Villa Photography | via Style Me Pretty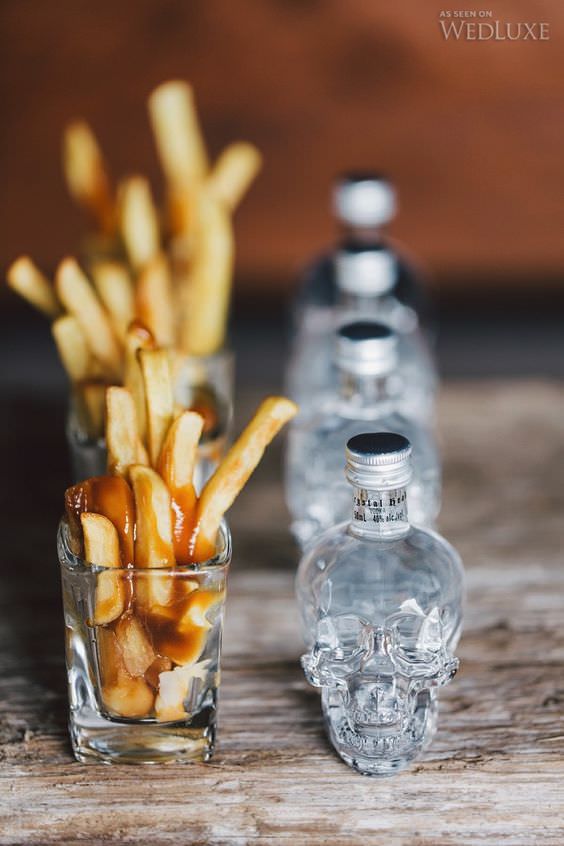 Poutine-lovers, rejoice! These individual portioned poutine shots are the perfect treat for cocktail hour! | photo by Purple Tree Photography | via Wedluxe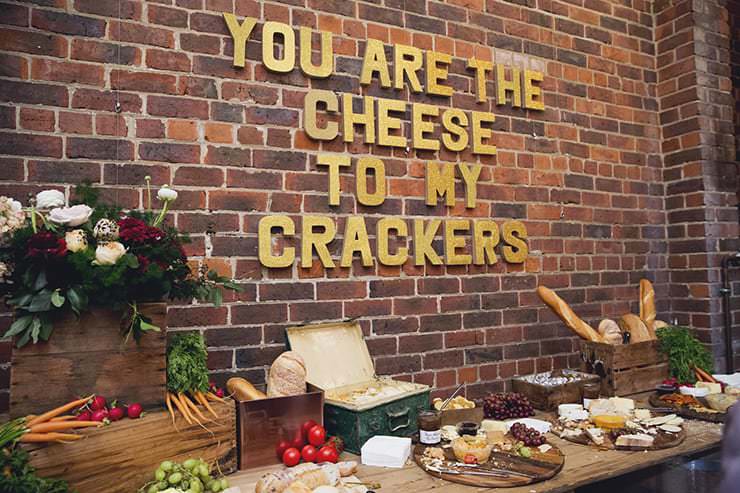 We love a cheesy wedding sign, and this one couldn't be more perfect above a cheese-filled food station. | photo by Fields & Skies | via The Wedding Playbook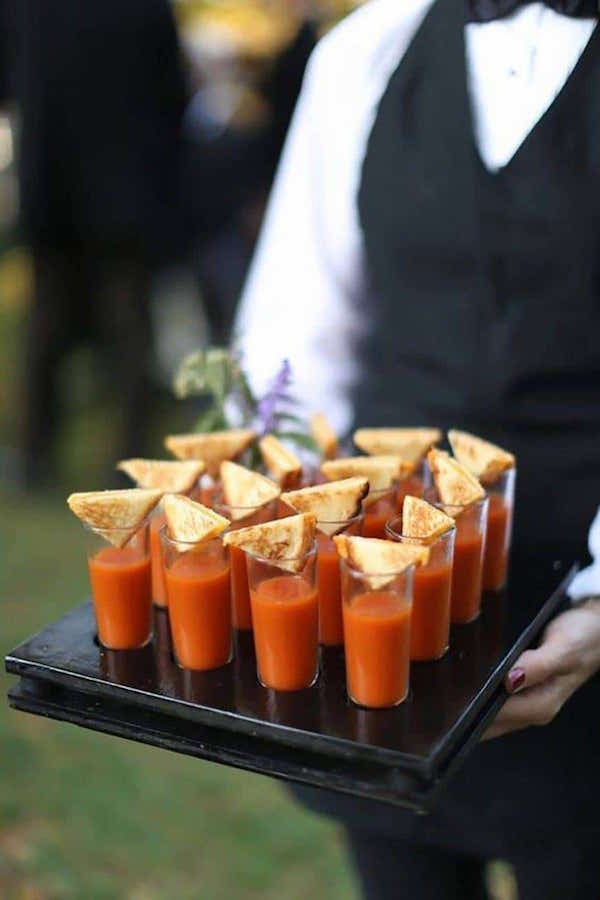 Grilled cheese and tomato soup are a classic pairing that can easily be transformed into single servings with shot glasses of tomato soup and bite-sized grilled cheese. | photo by Jen + Ashley Photography | via United with Love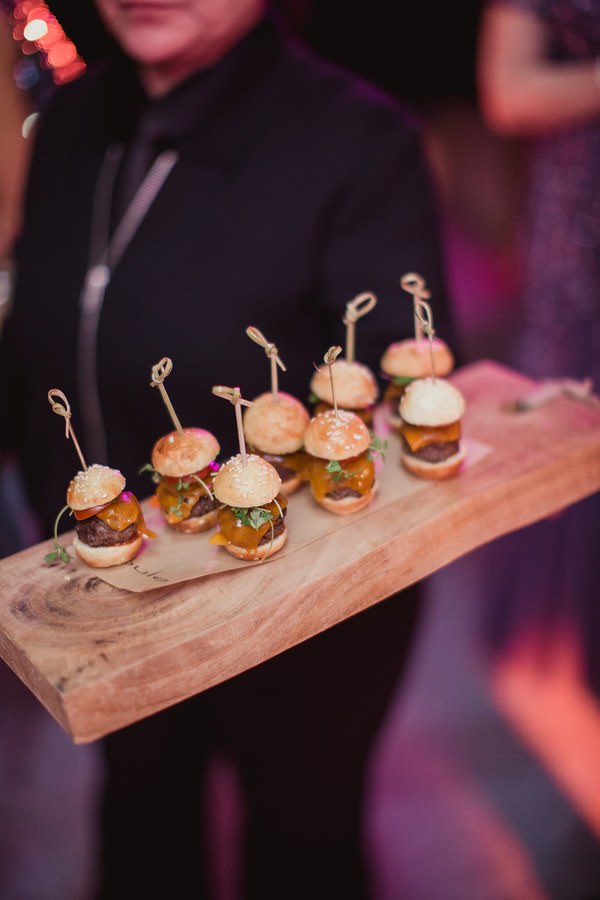 Who doesn't love cheeseburgers? Especially when served as mini sliders, this is one appetizer you know all guests will enjoy. | photo by Shaun Menary Photography | via Brides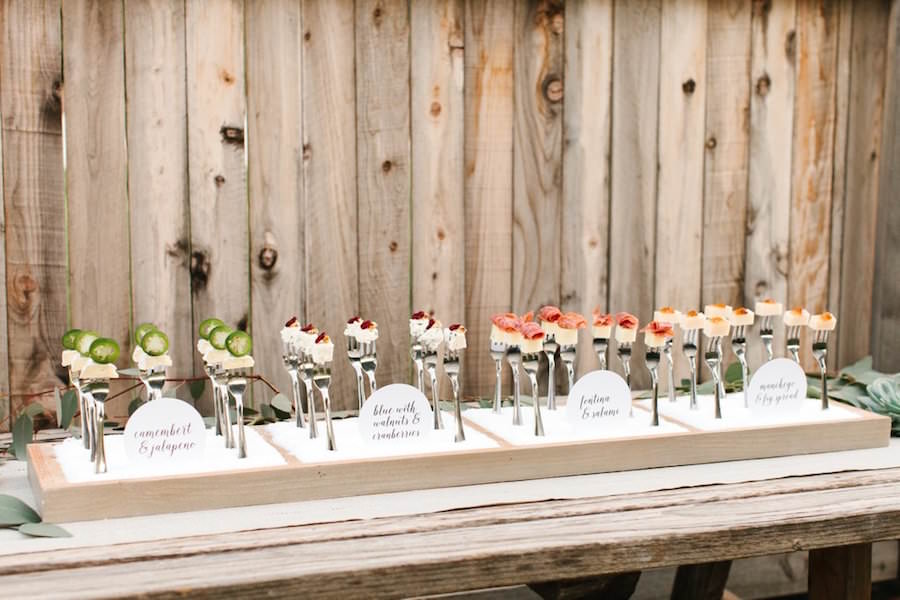 We can't think of a better way to serve bite-sized cheeses than piled on a fork with toppings all ready to go. This is one display that is not only convenient but also creative! | via Popsugar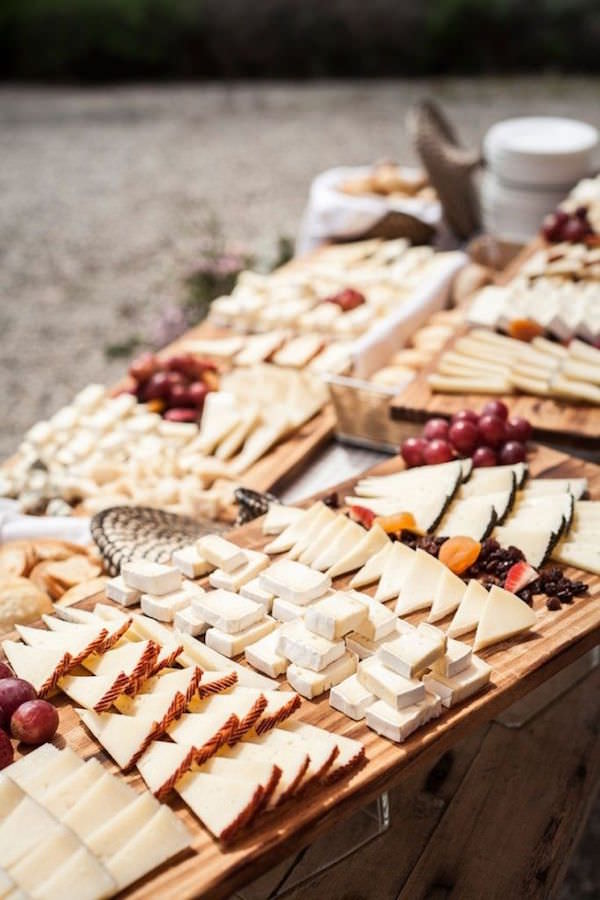 We love the way this charcuterie station is set up so guests can easily grab and go. By already having the cheese cut in ready-to-eat portions, you'll allow guests more time to eat and mingle and cut down on the line at the station! | photo by A Day of Perfect Contrast | via Style Lovely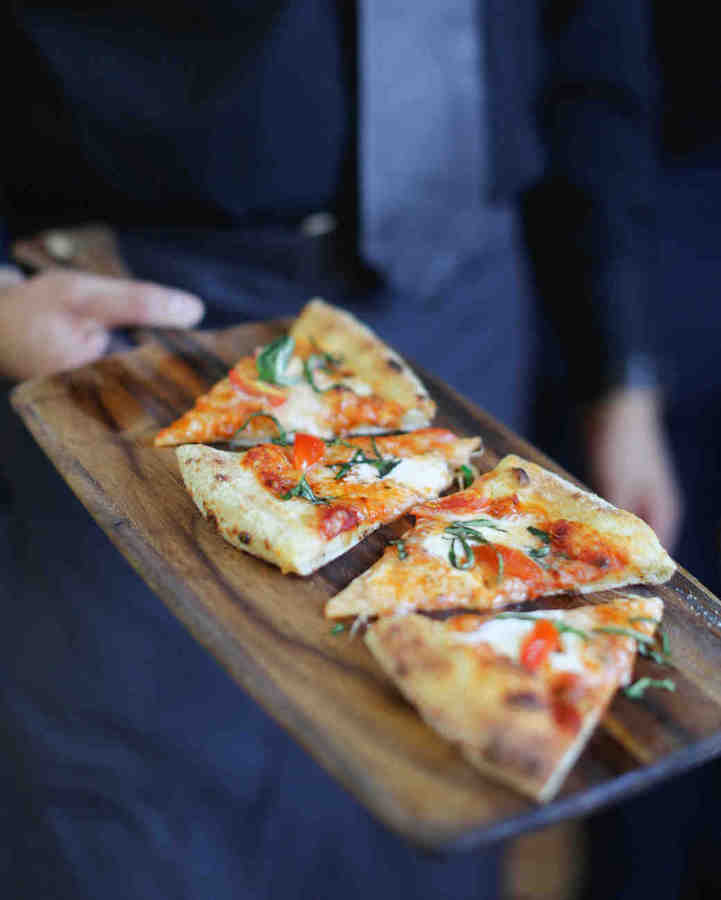 The ultimate finger food, pizza slices are a great cocktail hour treat for any soiree. | photo by Laura Murray Photography | via Martha Stewart Weddings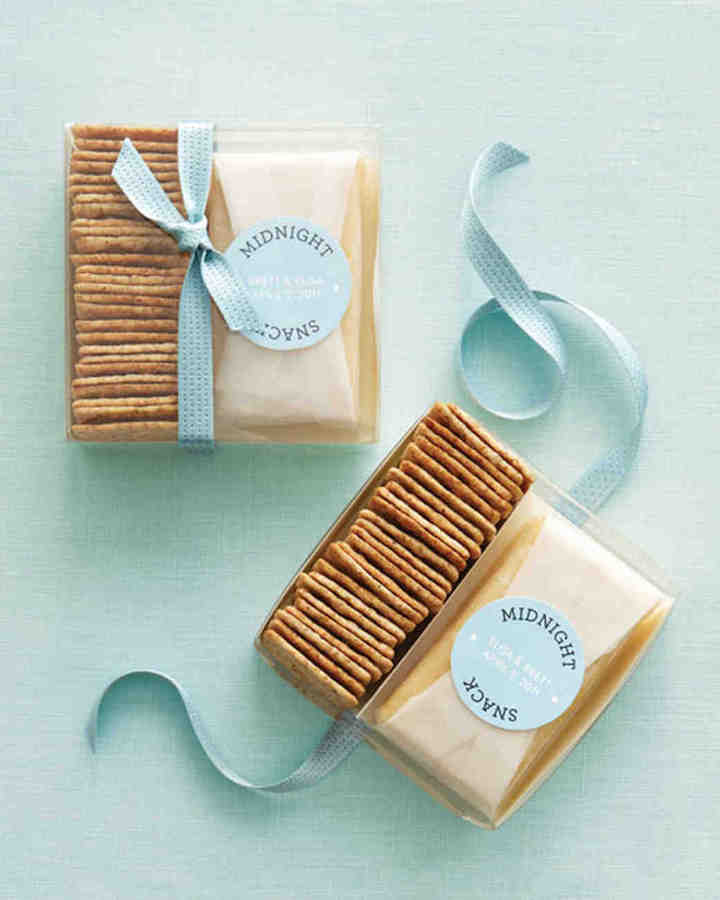 The perfect way to thank your guests is with a favor you know they'll use. These easy DIY cheese and cracker wedding favors are sure to be a hit, especially if you're expecting lots of kiddos! via Martha Stewart Weddings
Written by: