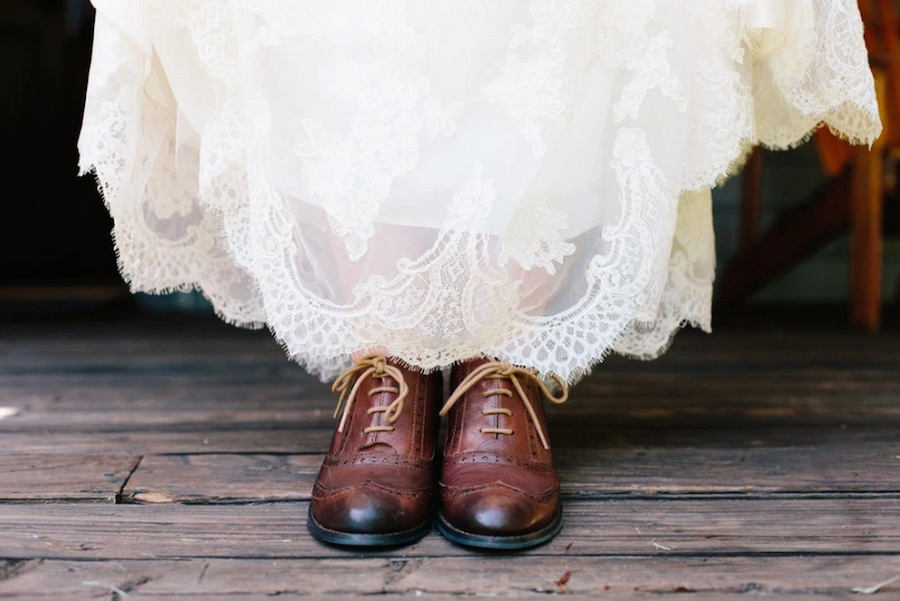 You don't want to be waging warfare on your feet during your I dos. Put these tricks to the test to break in your leather and suede statements. 
While wearing thick socks, blast the shoes with a hairdryer for 10-20 seconds, wiggling your toes to help stretch. Keep on as they cool. Repeat if needed.
Fill a Ziploc bag with water and stuff it into the toes of the shoes. The more stretch you need, the more water you should use. Place in freezer. As the water freezes, it will expand the shoe from the inside out.
Dampen a cotton ball with rubbing alcohol and spread throughout the inside of the shoe. Wear around the house until they are dry. The moisture will help soften the shoe, adapting them to your feet.
Photo from Katie and Nina's Roaring Twenties Wedding, photography by Miki Vargas Photography