Ever since Hannah and Brian have been together, their relationship has been one grand adventure — just wait until you learn how Brian proposed! So when they teamed up with 42 Foto for their engagement photos, they knew they had to do something a little different. On their gorgeous land near Spicer, Minnesota, these sweet soonlyweds cuddled close as they watched the sun go down and then gathered wood for a campfire to keep warm, resulting in some of the most endearing engagement sessions we've ever seen!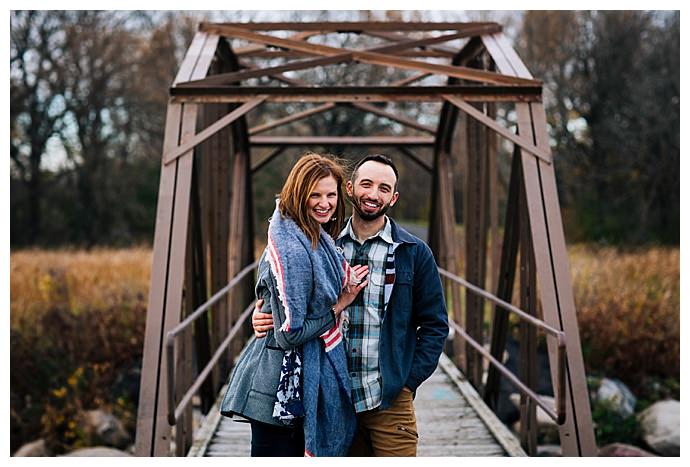 The Love Story
When Hannah's mom heard about her friend's single brother-in-law Brian who had just moved to town, she knew Hannah had to meet him. Hannah had just recently graduated from college and moved back home with her parents. "About two weeks later on July 4th, we just so happened to bump into each other at Lone Tree, our favorite lake hangout," Hannah says. "After some casual conversation, it was clear we both knew we were being set up — slightly awkward, but still, so many butterflies." A few weeks later, Hannah and Brian went out for their first date. Brian took her to a car show before dinner at Rosita's, a restaurant that is now one of their favorites. "The rest, as they say, it history," Hannah says.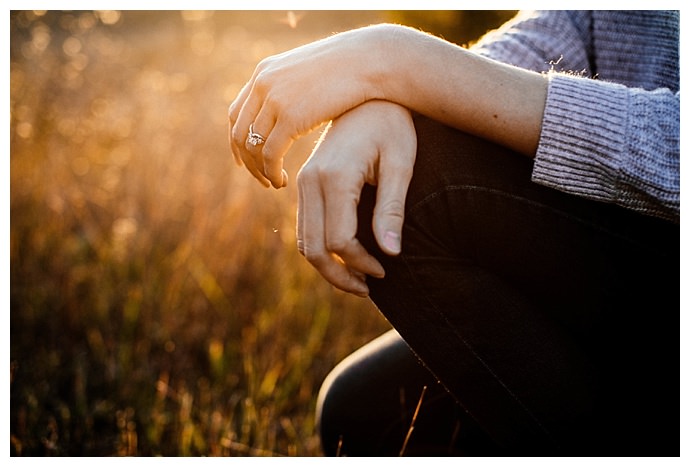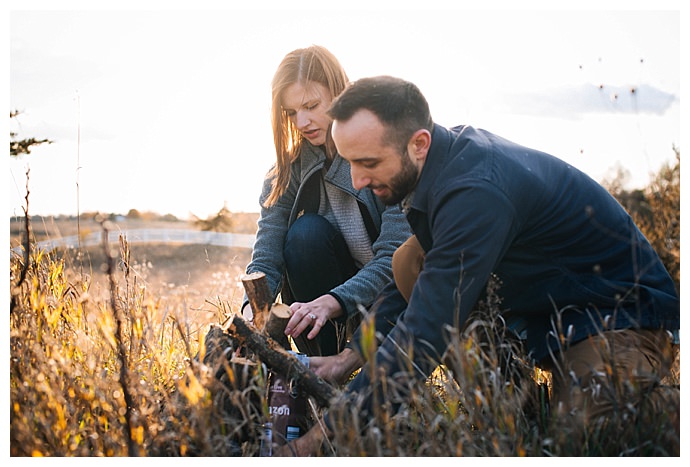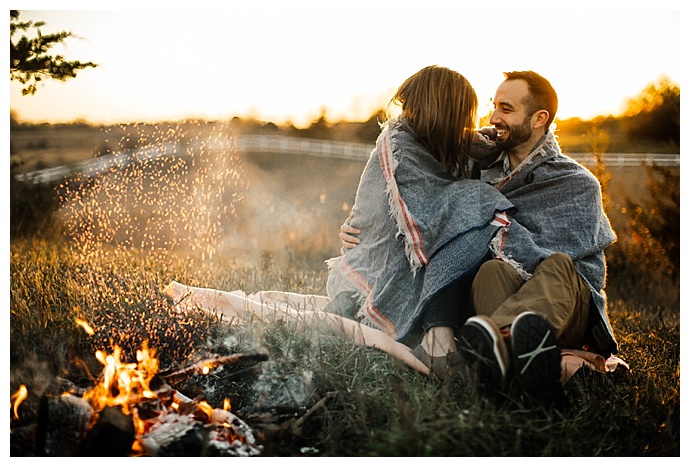 The Proposal
After Hannah and Brian had taken the plunge and decided to splurge on a yoga retreat in Costa Rica with their local studio, Brian knew it was the perfect opportunity to propose. After many adventure-filled days in Costa Rica, Hannah and Brian planned to spend their last full day snorkeling and hiking around Tortuga Island. After an hour-long boat ride, they arrived at the island and got ready to explore the water. "After getting our snorkeling gear on, we jumped into the ocean to see what we could find," Hannah says. "I never would have guessed we would be getting back on the boat as an engaged couple."
Hannah was completely captivated by the brightly colored fish and was eager to show Brian, but he seemed mostly uninterested, so they swam away from each other to explore on their own. "After some time, Brian flagged me down as I popped up above the water," Hannah says. "I thought, 'oh man, he really found something good if he wants me to see it.'" Hannah dove back into the water and swam toward him, excitedly looking for whatever had caught Brian's eye. "I was still about 5 feet away from him, and I could see he was holding a very pretty diamond ring under the water," she says. "I sprang above the water in complete shock! After many kisses, hugs and a few tears of joy, we returned to the boat." The newly engaged couple spent the rest of the day exploring Tortuga Island, which will always remain one of their favorite places. And for good reason!