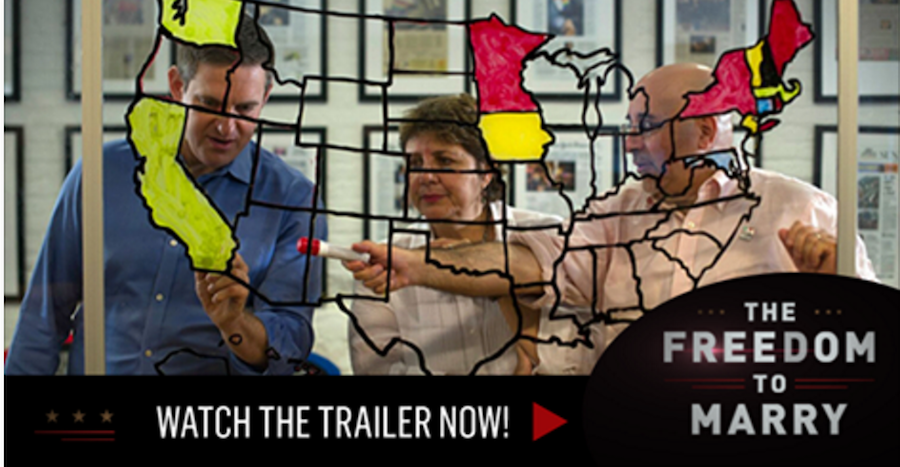 This Sunday, June 26th, we will be celebrating one year since the Supreme Court ruled in favor of marriage equality. I still remember how I felt at the exact moment I heard the ruling.
There is absolutely no way we would have been able to succeed without the efforts of Evan Wolfson and his Freedom to Marry campaign. If you've been following Love Inc. since the beginning, you'll know that this particular organization has been held extremely near and dear to our hearts, and I've gotten to personally know the leaders and board members over the years, discussing their strategies in-depth and participating in events, both personally and professionally.
Knowing firsthand how powerful this force was, it makes me so happy to share that a documentary has been created that truly captures the riveting story of how we won on that fateful day one year ago. It's certainly a story worth sharing. Award-winning filmmaker Eddie Rosenstein gives an emotional, behind-the-scenes view of the campaign and strategy that ended marriage discrimination nationwide.
After the film officially premieres in San Francisco this weekend, it will soon be heading to a city near you! Check out the trailer below: