You've probably heard of Pnina Tornai from her work shown on TLC, but have you heard of Inbal Dror or Yaki Ravid? These designers should absolutely be on your radar—we're loving their work. We've been noticing a surge in Israeli bridal designers becoming popular in the American bridal fashion world today, so in celebration of Bridal Market, which kicks off today (follow us on Instagram for sneak peeks of upcoming collections!) we've rounded up a few of our favorite designers and pieces from their collections that we're particularly drooling over. These five Israeli designers have a keen eye for silhouettes, beading and draping, and the finished products are stunningly dramatic gowns we think anyone would love to wear.
Inbal Dror
Inbal Dror's 2014 collection is set in and inspired by Los Angeles. The dresses are perfectly Hollywood: simple cuts with major detailing. There's intricate beading, flowy draping and lots of lace. The collection is both dramatic and romantic without being overbearing.
Yaki Ravid
Yaki Ravid's collection can be summed up in two words: high fashion. His silhouettes are absolutely stunning with modern details. The gowns feature plunging necklines, lace and silk paneling and cutouts that are modest enough for a wedding—but this isn't your mother's wedding gown. Ravid's gowns are absolutely perfect for a fashionista bride.
Galit Levi
Galit Levi is unique in her construction: her gowns feature extremely detailed and meticulously made corsets. As the designer herself says, "Whereas a regular corset is made of five bones of material, ours are constructed with 90. They decorate and support the body so securely and comfortably that the wearer doesn't even feel it." Levi started out designing dresses for her friends, and then ended up designing her own wedding gown—in pink—in 1994. Levi's dresses are truly for those who want to make a splash … if you want to stand out from a sea of white-clad brides on your wedding day, Levi is the designer for you.
Pnina Tornai
If you're an avid "Say Yes To The Dress" viewer, you already know Pnina's material from her collection sold exclusively at Kleinfeld's. The wonderful thing about Tornai's designs is that there is truly something for everyone, from simple sheaths to huge ball gowns. Colors, lengths, materials, what have you, chances are, her collection will have at least one thing you'll love.
Galia Lahav
Galia Lahav's collections are themed, which makes it really easy to figure out what kind of style you're going for. From the '20s to St. Tropez, her dresses are glamorous and girly. Lahav's '20s collection evokes Old Hollywood with a twist on the era's style: the high necks are illusion necklines and the gowns are form fitting rather than boyish.
By Meghan Kennedy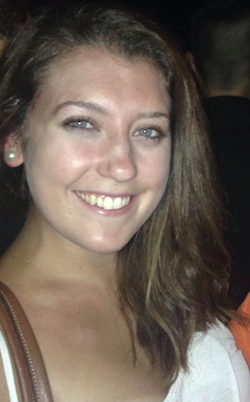 Meghan is a recent graduate of SUNY Geneseo with a degree in Personal and Professional Communication. You can find her at the nearest Chipotle tweeting about Drake, her sorority little and Project Runway.