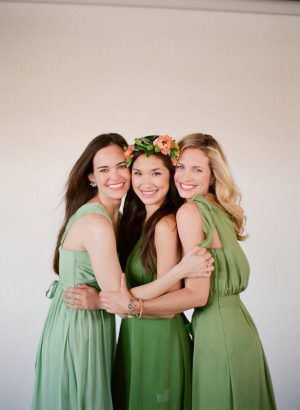 Renting bridesmaid dresses is an easy solution to make the dress shopping experience less painful for everyone. Besides, grooms and their groomsmen have been doing this for ages, it's about time bridesmaids were offered the same option! Let's be honest, most of them don't really want to waste their weekend shopping for a dress that they're going to wear one time and may or may not even like it to begin with. Whether you're looking for your favorite bridesmaid designer or a beautifully curated collection of original styles, there are several brands out there that offer the experience that's right for you and your bridesmaids.
Style The Aisle offers luxury bridesmaid dresses from top designers that can be ordered from the comfort of your own home. Co-founder, Erica Gellerman, describes their process as "trial the aisle," allowing a bride and her 'maids to order several styles to try over a three-day period of time. This is a chance to have all your girls come over for a night of dresses and drinks. "We really want to make this process fun," says Gellerman, bringing back the celebration element of finding the perfect dresses.
Little Borrowed Dress founder, Corie Hardee, on the other hand offers the in-store experience in her New York City boutique as well as their pop-up events across the U.S. Their ultimate goal is to "delight the customer as much as possible."
Both brands believe in starting the conversation to raise awareness of the topic informing brides that there are easier, more convenient and most of all more affordable options out there (dresses rent between $90-$125!).  The process of planning a wedding can be exhausting, and this is a unique solution to make it a little less stressful and bring back the love and excitement that is meant to surround this important time of your life.
Photo from Little Borrowed Dress
By Michael Dougherty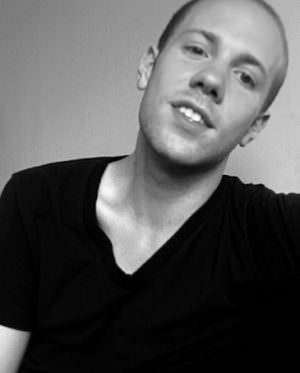 Ever since I was a little boy I could be found sketching beautiful gowns and dreaming of love.  Over the years I have helped design and write other couple's stories all while cultivating my own chapters in love.  With a background in fashion, I hope to inspire couples' fashion on their very special day.