I hope you followed along on our Instagram during Bridal Fashion Week (in case you didn't, you can still view our coverage in our Highlights!), but amongst the pretty dresses, our photographer, Phillip Van Nostrand, documented some amazing moments. And, as a lover of photography, I just couldn't let these go unseen.
From calm during the backstage chaos, capturing the just-right light and black-and-white shots that leave you weak in the knees, Phil managed to truly document the essence that is Bridal Fashion Week.
Plus, check out our recap video below!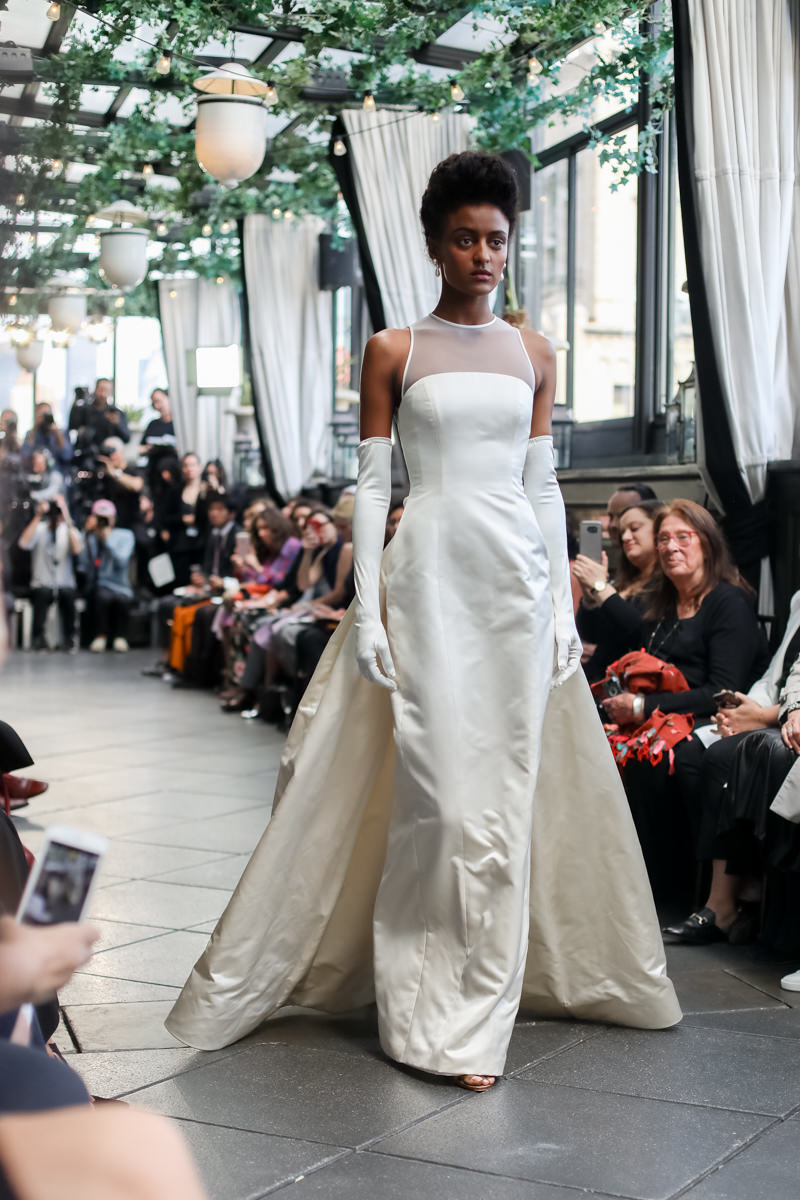 "My favorite moment during Market happened at the Amsale show. After the final dress of the collection, a video at the end of the runway played highlights of the late designer's career after she passed away only 12 days earlier. When the video came to an end, silence fell upon the Gramercy Park Hotel's terrace as a model wearing the first wedding dress she ever designed walked slowly down the runway. I'll never forget the sound of her heels clicking against the floor as she made her way down the terrace. It was an incredibly touching moment and thoughtful way to honor an amazing woman who had an impactful career." — Danielle Renton, Assistant Editor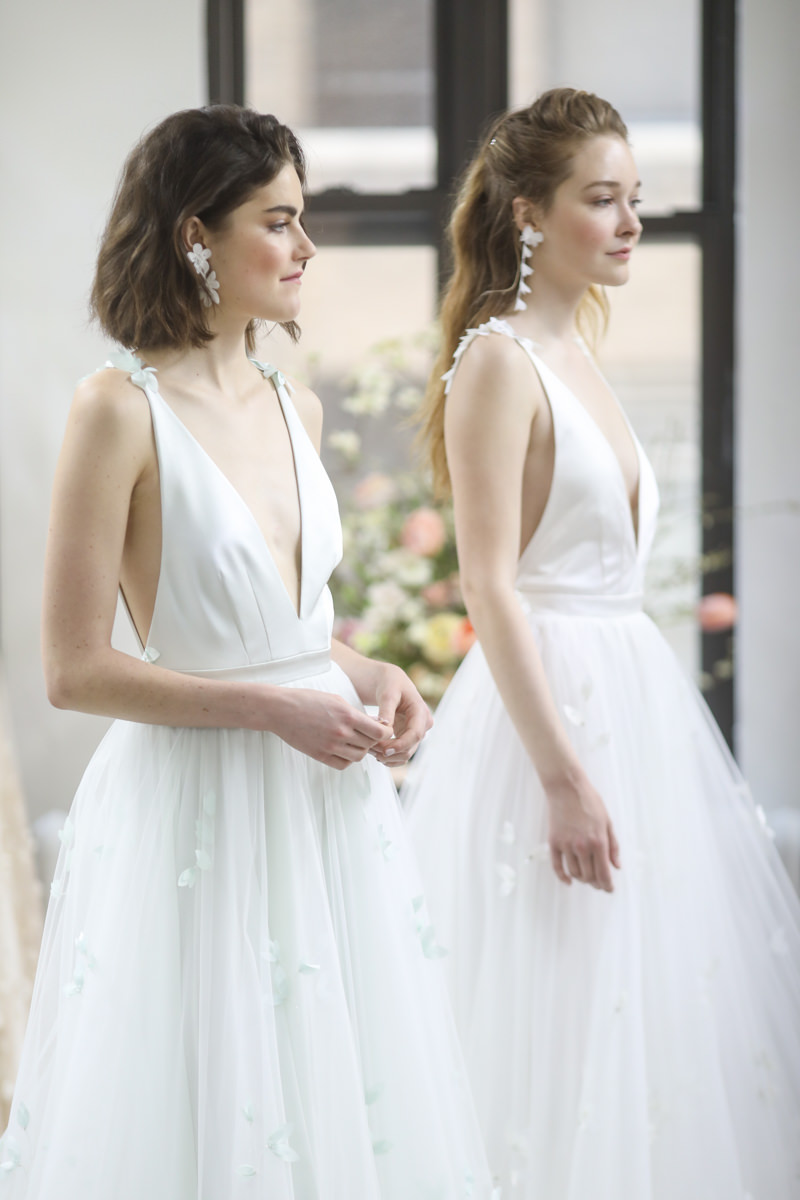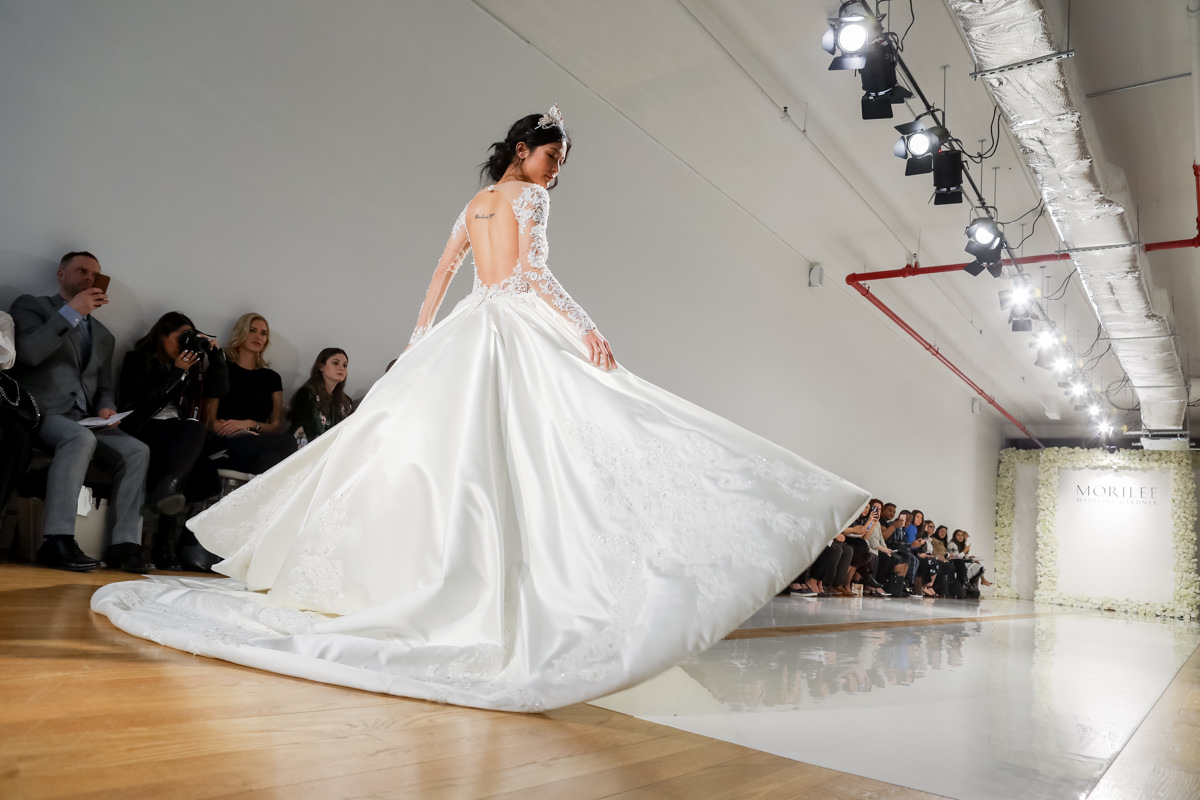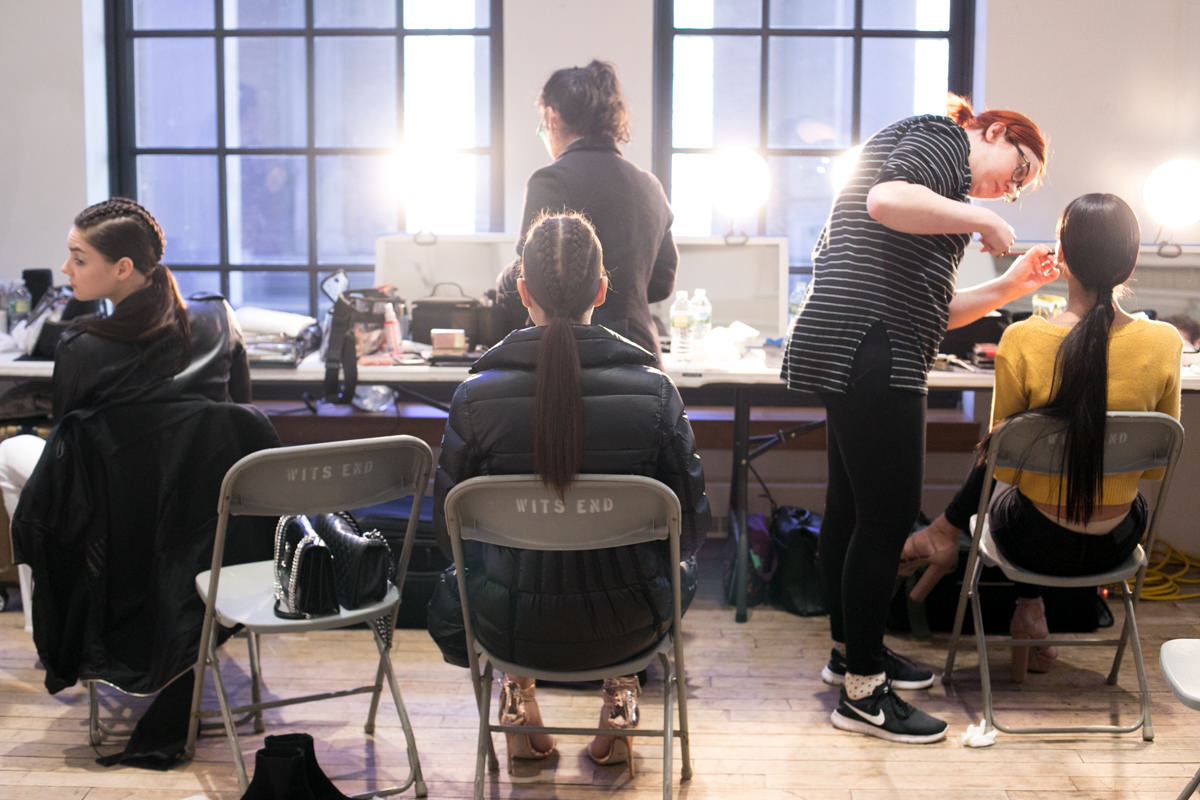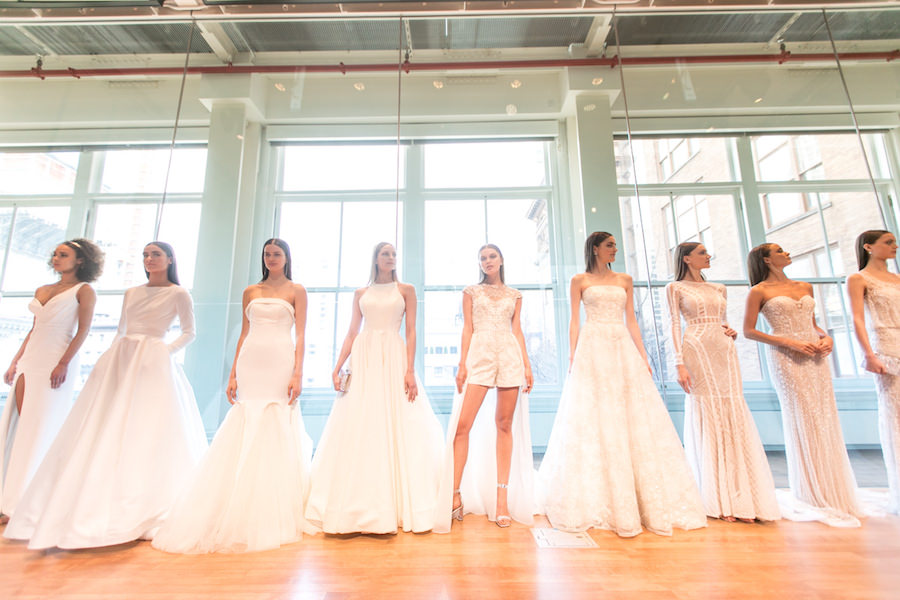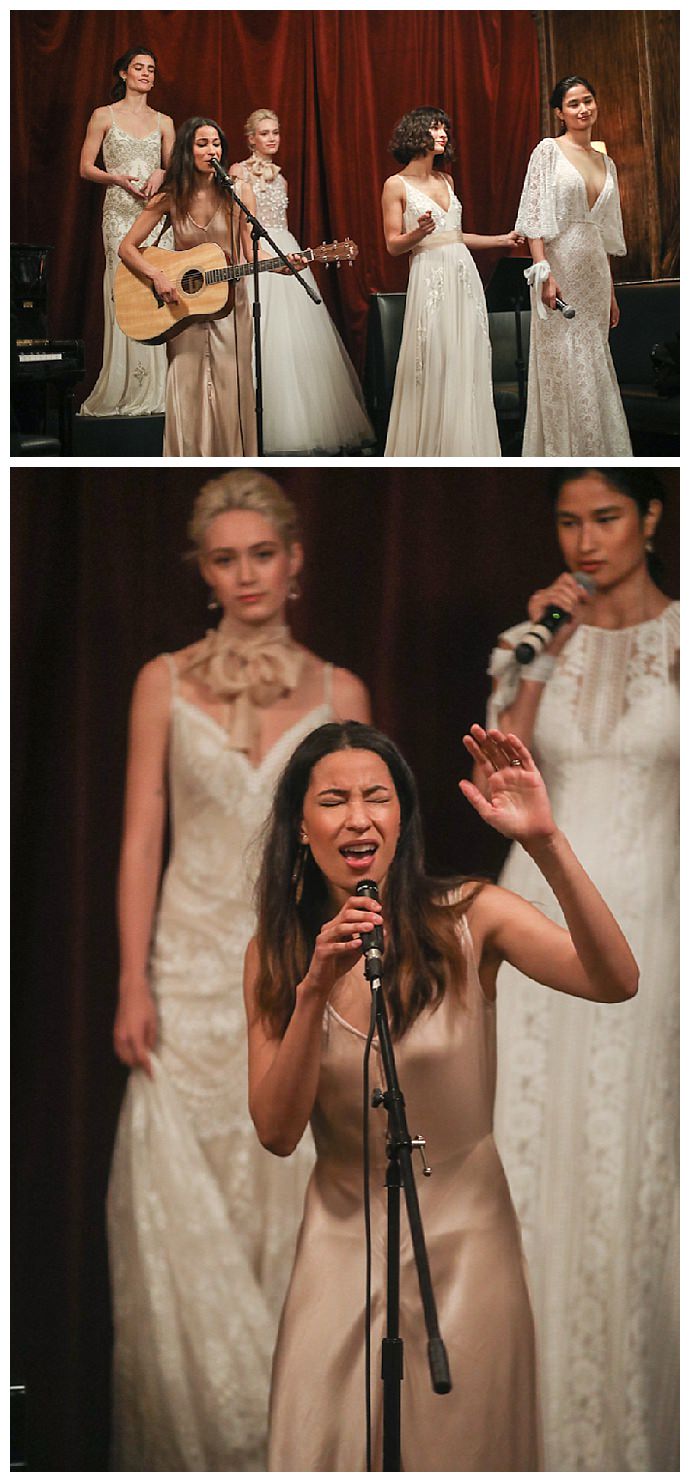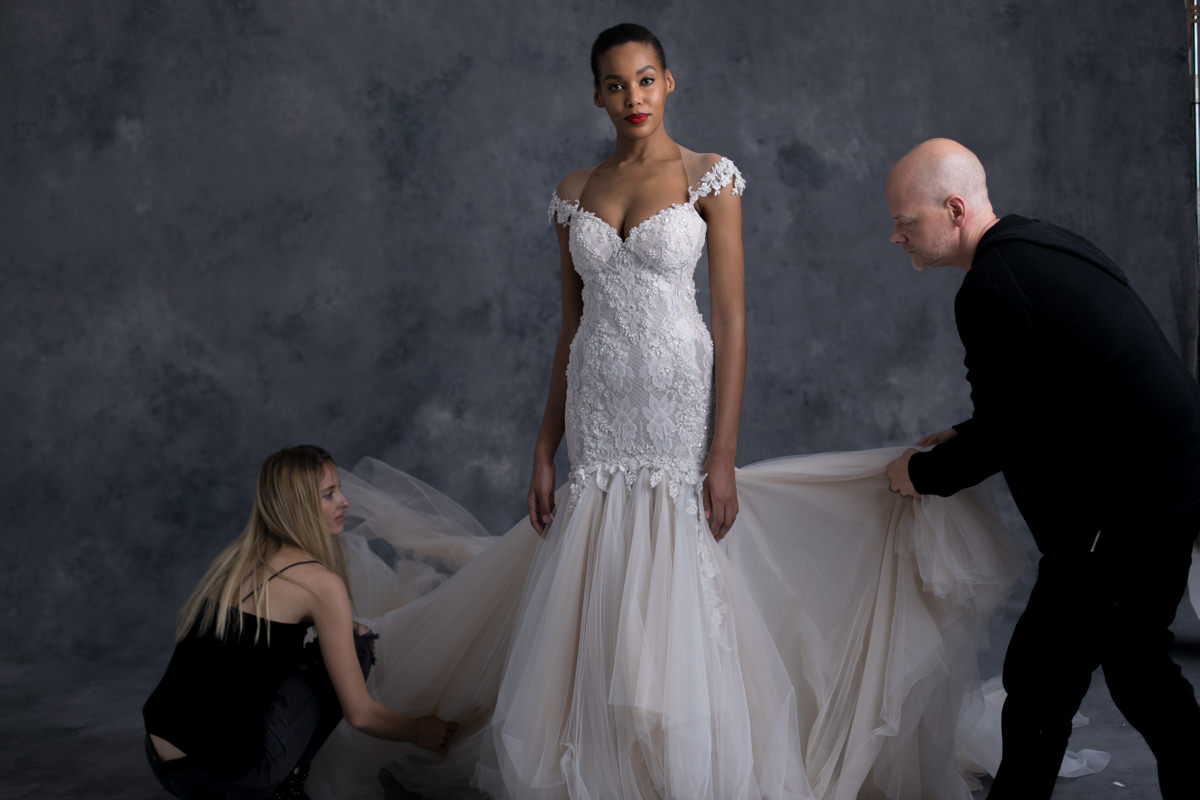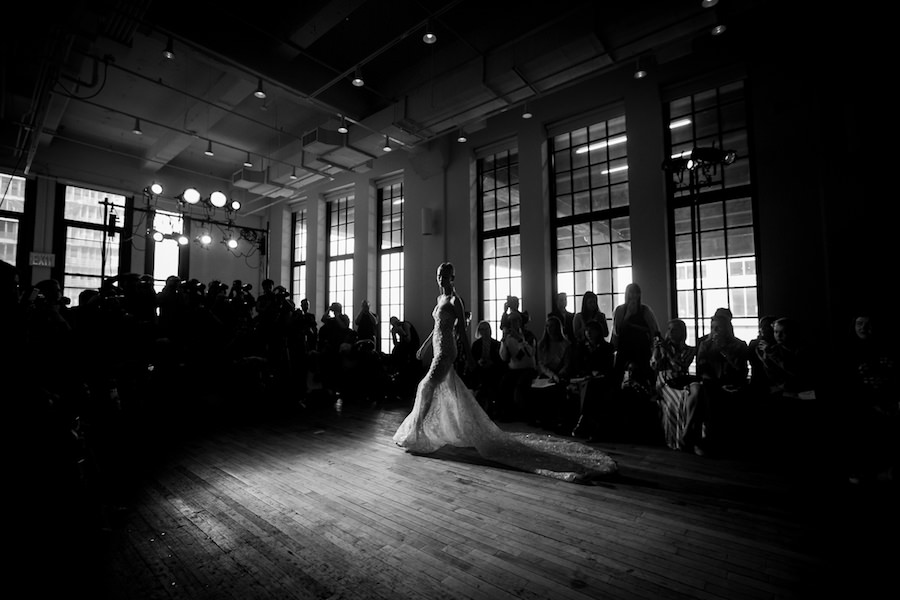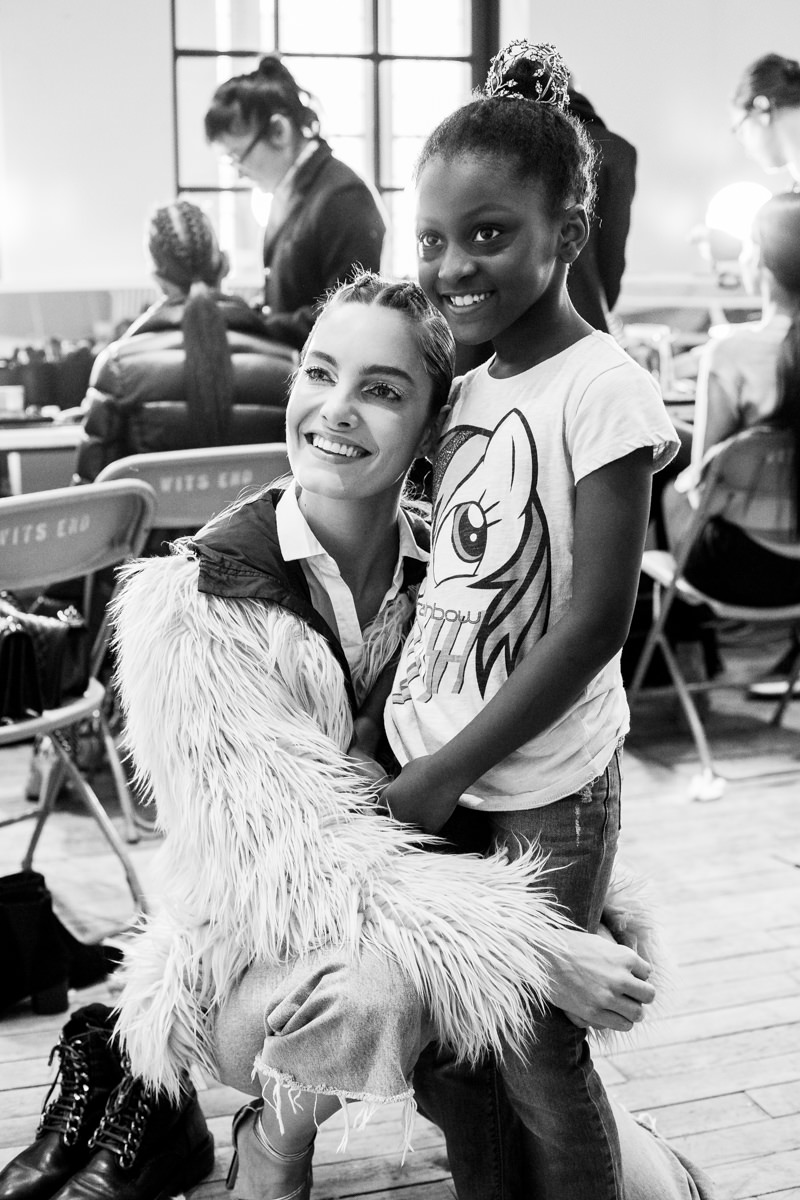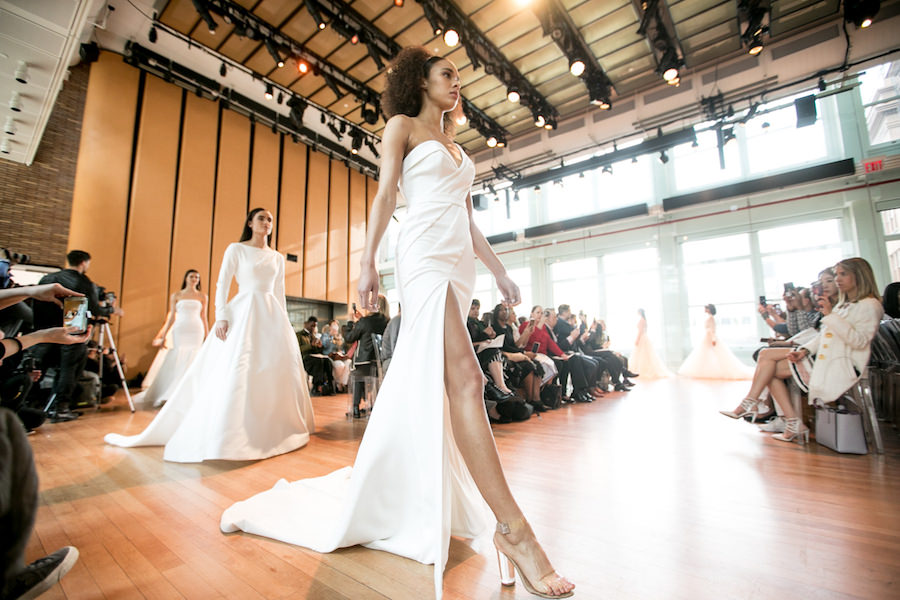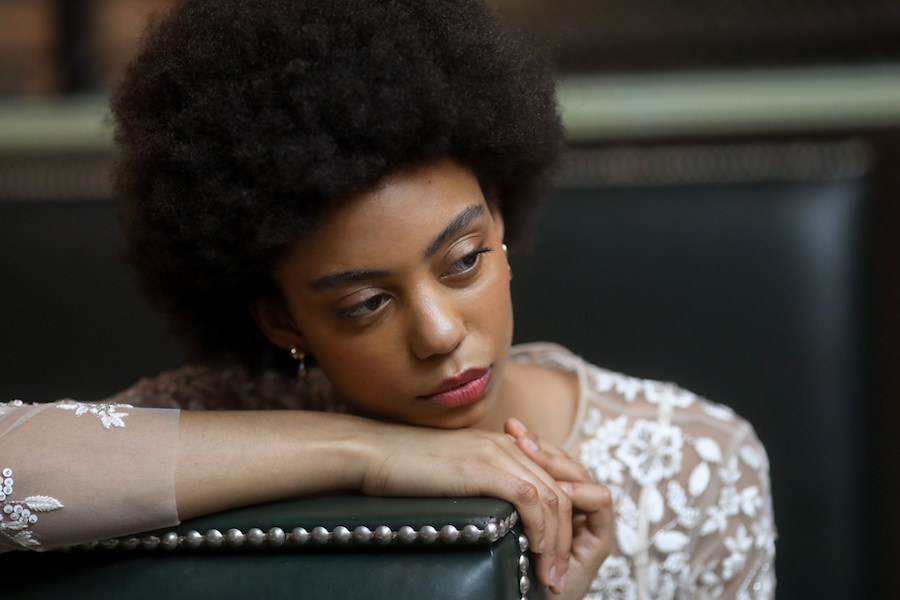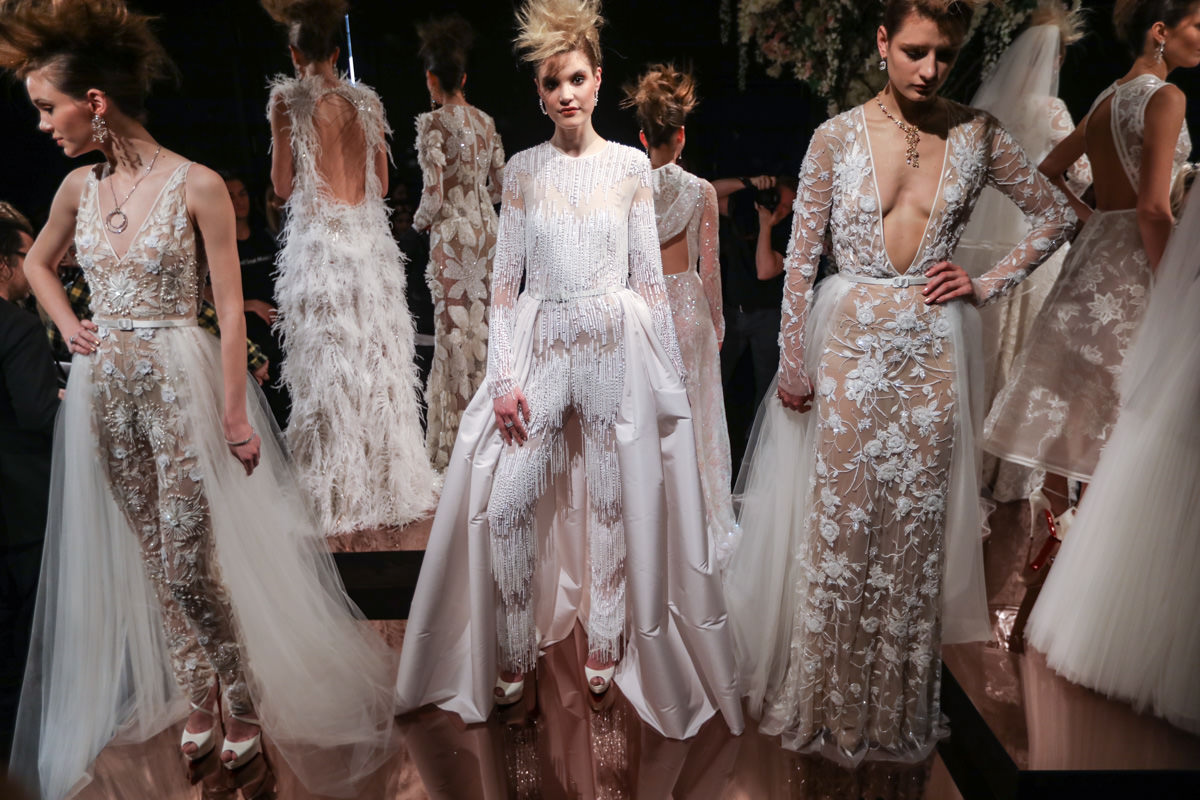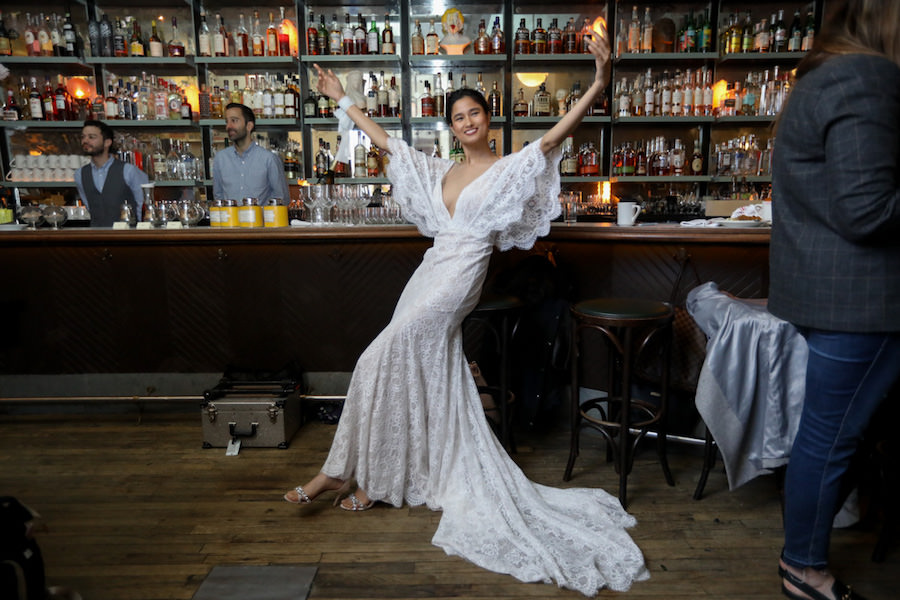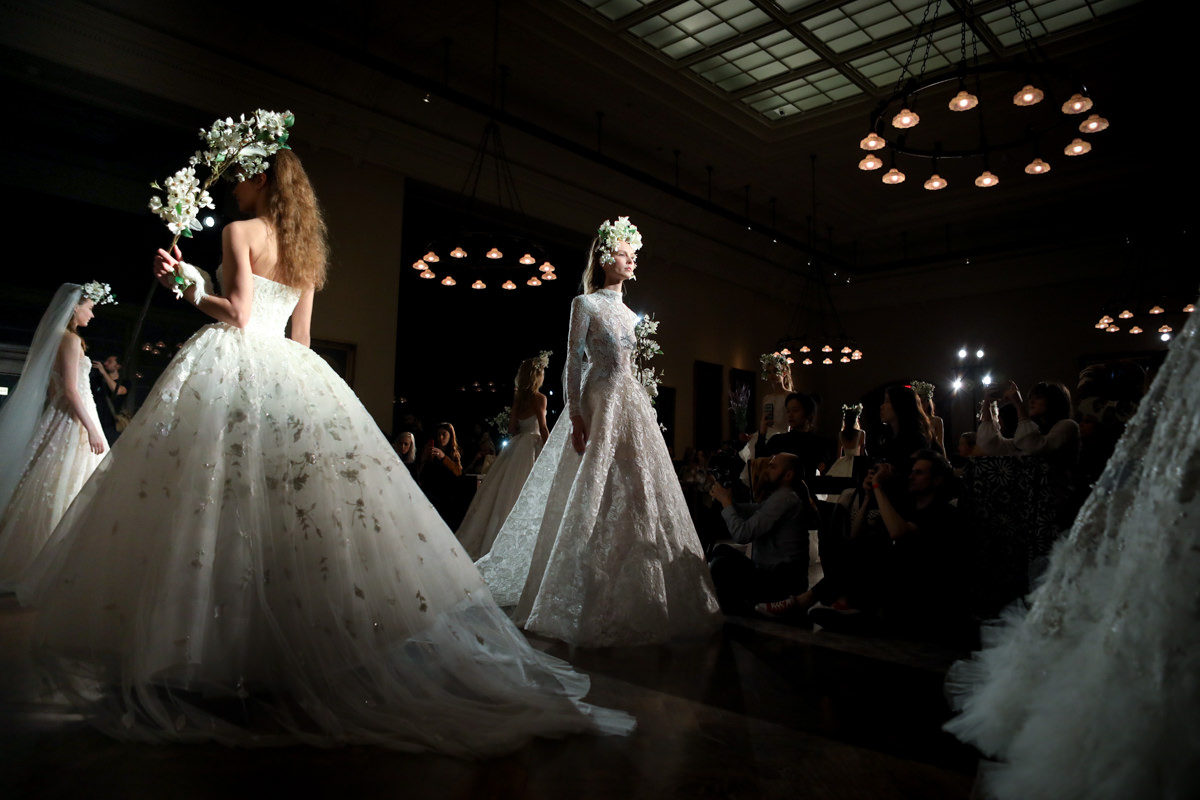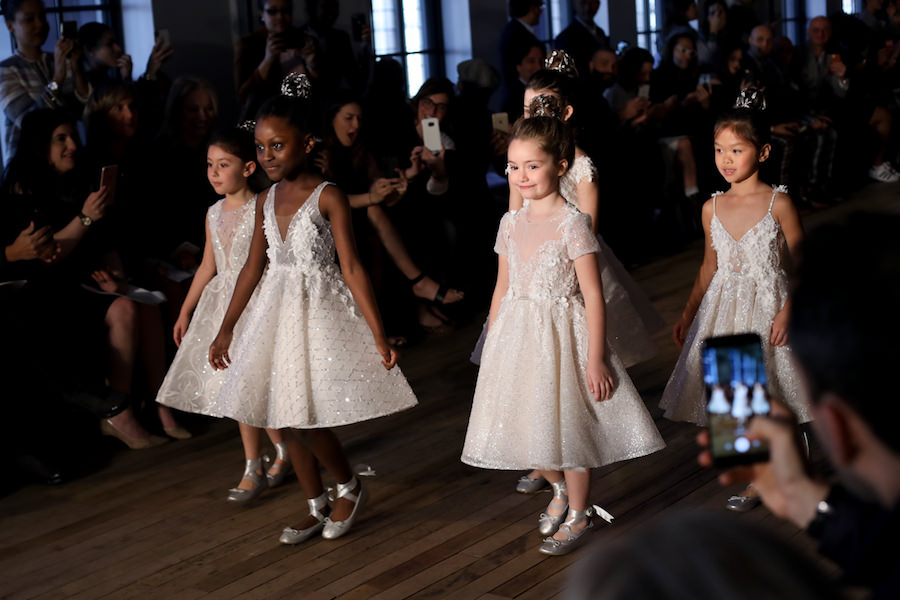 "The Berta show really was stunning, and so different from every other show, especially the beautiful squad of little girls at the end." — Phillip Van Nostrand, Photographer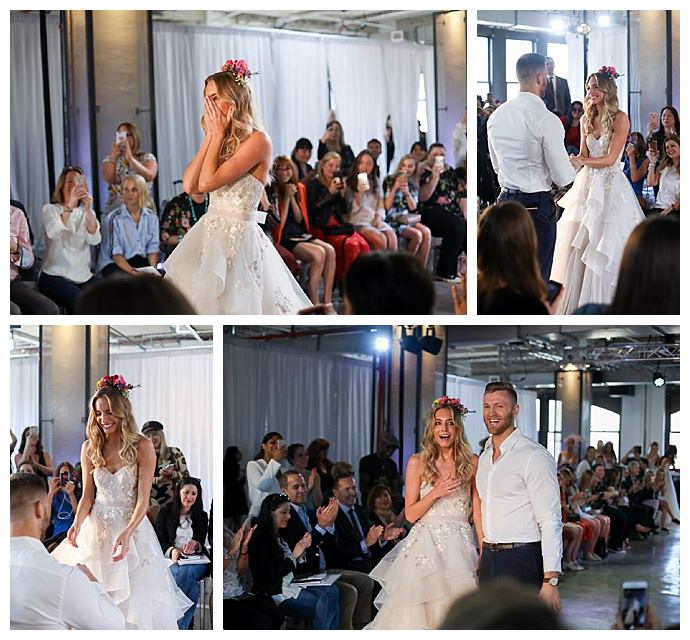 "Is there anything more perfect than a proposal during Bridal Fashion Week? At the end of the Watters show, as the last model was making her way back down the runway, her boyfriend joined her on stage and got down on bended knee. It was such a special moment to witness, and was a beautiful reminder of why we do what we do. We were all crying!" — Brittny Drye, Editor-in-Chief