A few months ago, we posted about Erin Fetherston's line for Nordstrom, and how versatile those dresses were post-wedding. We've got a few more styles for you now, designed by none other than Eva Mendes. We all know her as the woman who stole Ryan Gosling's heart (cue sighs from women — and some men — everywhere), but she recently released a new collection with New York & Company, and Love Inc. was lucky enough to snag an invite to the preview. The collection is fresh, bright and casual; it's a perfect complement to any bride or groom on their wedding day!
We love these short and sweet dresses, reminiscent of the early 1960s. We could easily see these being used as set pieces for "Mad Men," and we think they're perfect accents to a bridesmaid collection. The bright colors and retro cuts are uniform enough to make a statement, but unique enough to set a wedding party apart from the rest.
The collection leans towards romantic, draped silhouettes as well. Soft colors like pastel pink and smoky gray lend an almost ethereal feel to the collection while still looking like a red-carpet gown. Rounding out the gown collection is a fun yet timeless LBD for those looking to keep the party going all night long.
Of course, we couldn't forget the gorgeous baubles that the Eva Mendes collection features! There's a little something for everyone here. For the classic bride, there is an array of necklaces, earrings and bracelets inlaid with pearls; for the bohemian bride, there are headbands and flower sashes galore.
The Eva Mendes collection for New York & Company is an innovative take on bridesmaid apparel. Keep an eye out for it to hit stores in January 2015!
By Meghan Kennedy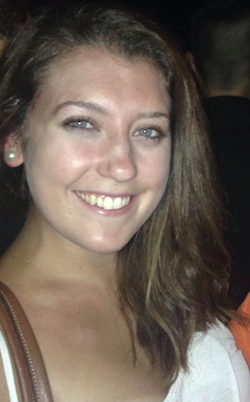 Meghan is a recent graduate of SUNY Geneseo with a degree in Personal and Professional Communication. You can find her at the nearest Chipotle tweeting about Drake, her sorority little and Project Runway.