Breathtaking views of the avocado ranch and an iconic Southern California outlook are front and center in today's styled shoot at Rancho Pavo Real in Fallbrook, California. With the al fresco-loving couple in mind, the romantic vibes of the outdoor space of the new venue were highlighted thanks to this team of vendors. "This new venue has so much to offer – avocado groves, an incredible view, a barn in the off chance that it rains, and of course a fantastic outdoor space romanticized with string lights," stated Michelle of Michelle Lynn Weddings.
With an overlook of the mountainous landscape, the ceremony decor was kept simple; utilizing a modern copper arch garnished with fresh florals. It's a setting that any couple would adore and one that the model bride and groom showcased wonderfully. The bride embraced a natural look with a lush bouquet and earrings with a pop of striking turquoise color, while the groom's modern style shined bright with emerald green pants, a gray velvet bow tie and leather shoes.
An outdoor fete of this kind wouldn't be complete without a beautiful reception design to sweep us off our feet; this one including soft colors and a mix of textures for an elegant feel. "A wooden farm table was adorned with white plates topped with sea glass place cards and florals.The vintage blush goblets and copper flatware added lovely touches to this outdoor reception space," mentioned Michelle.
Like a breath of fresh air, you're sure to be smitten!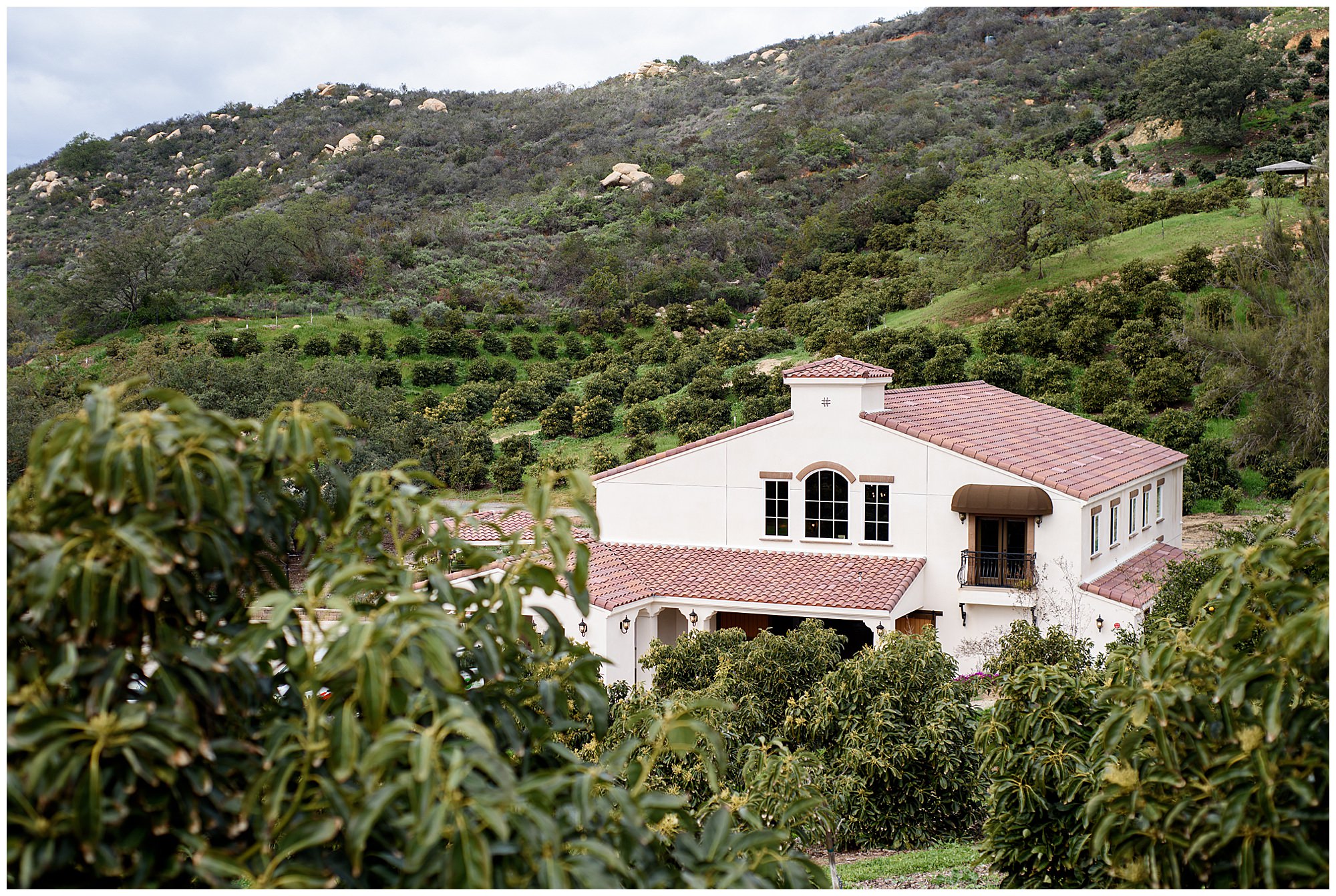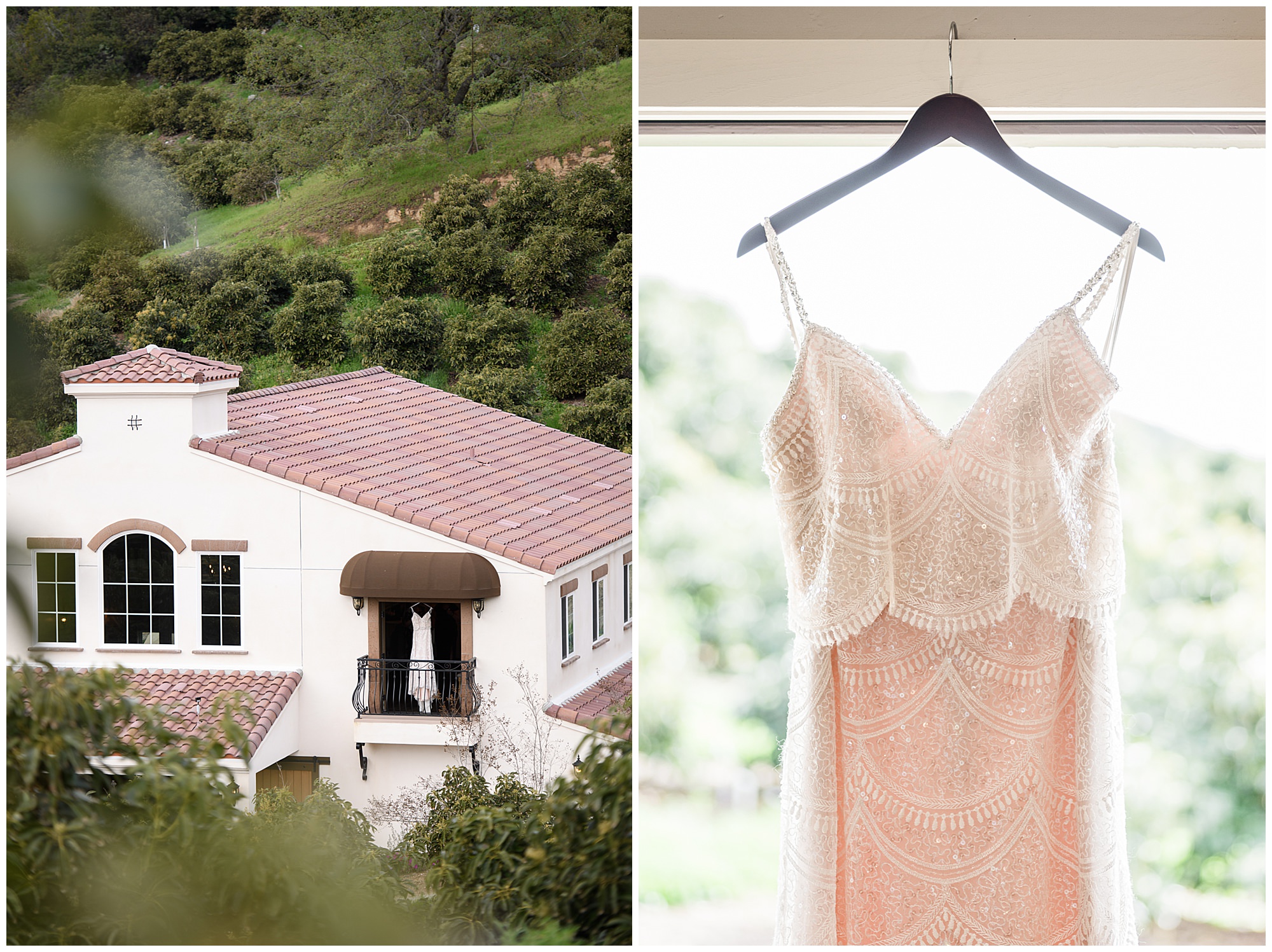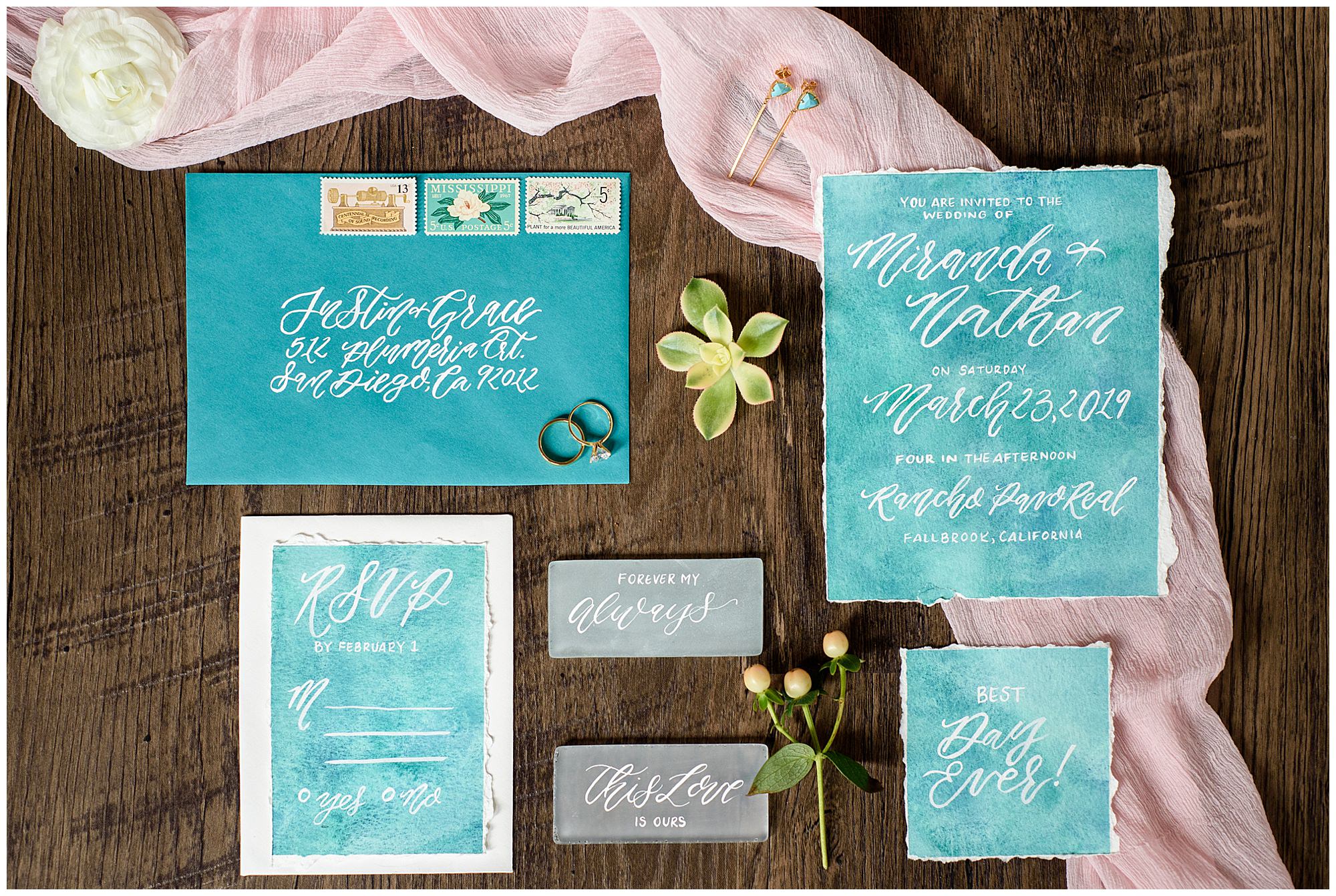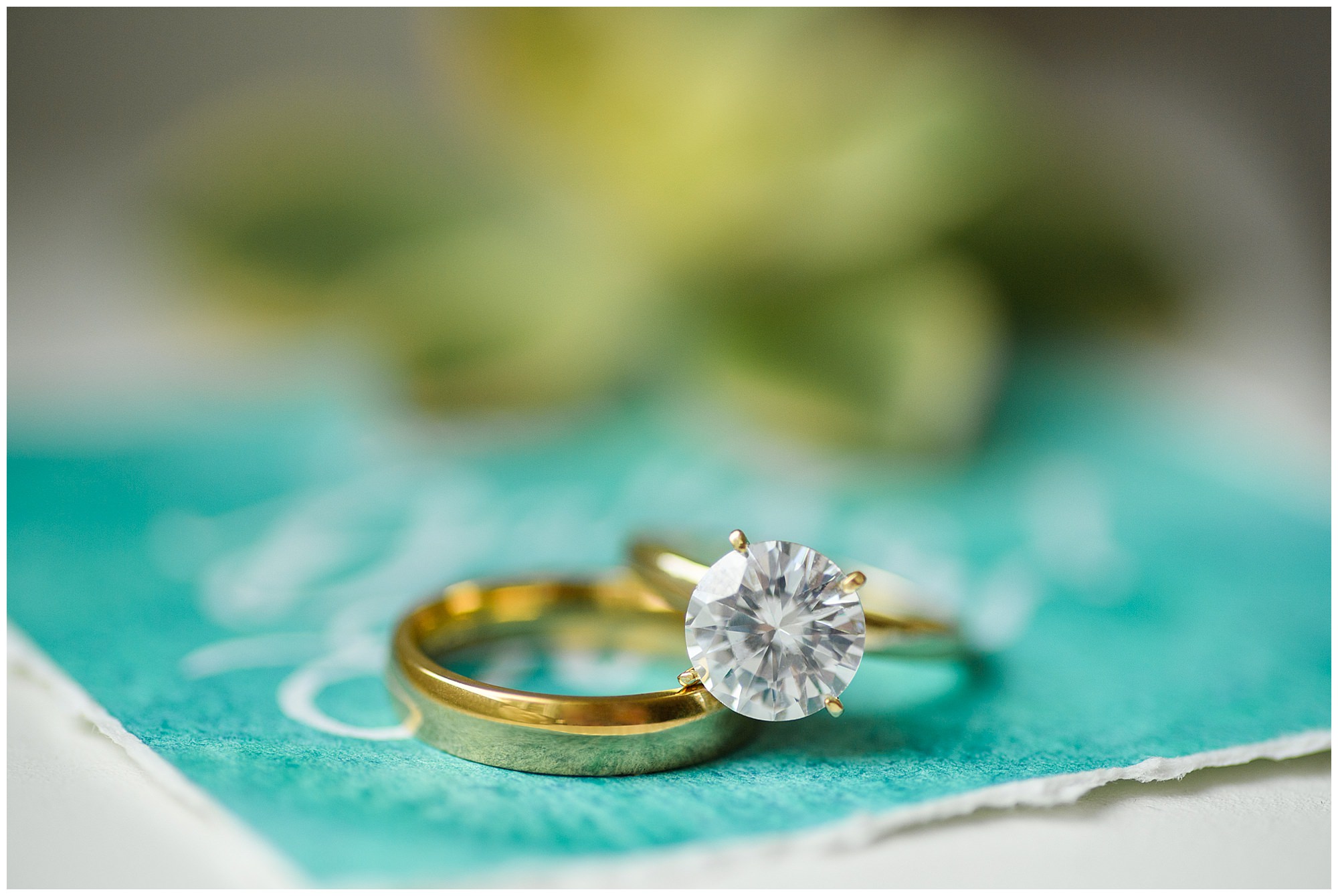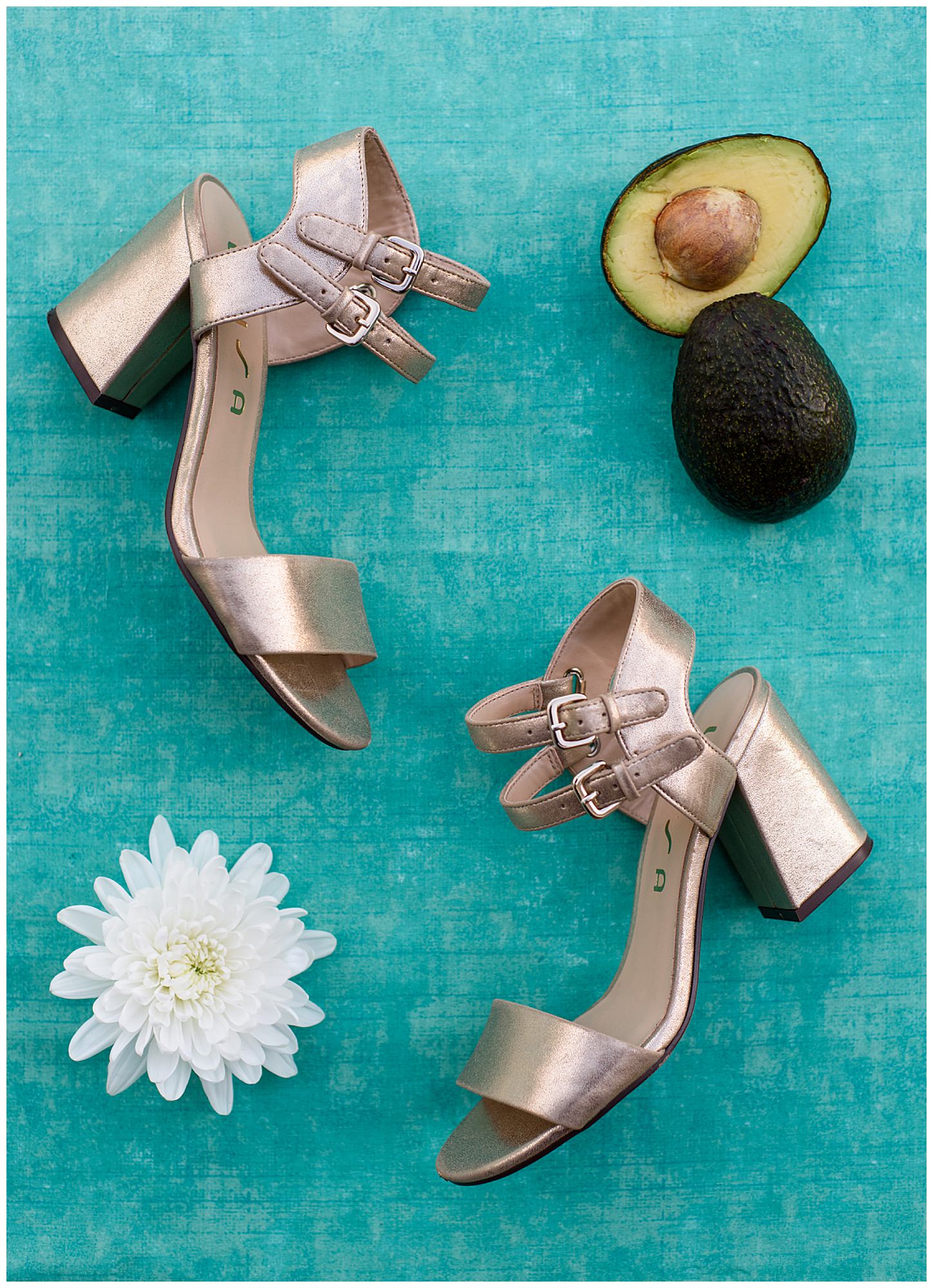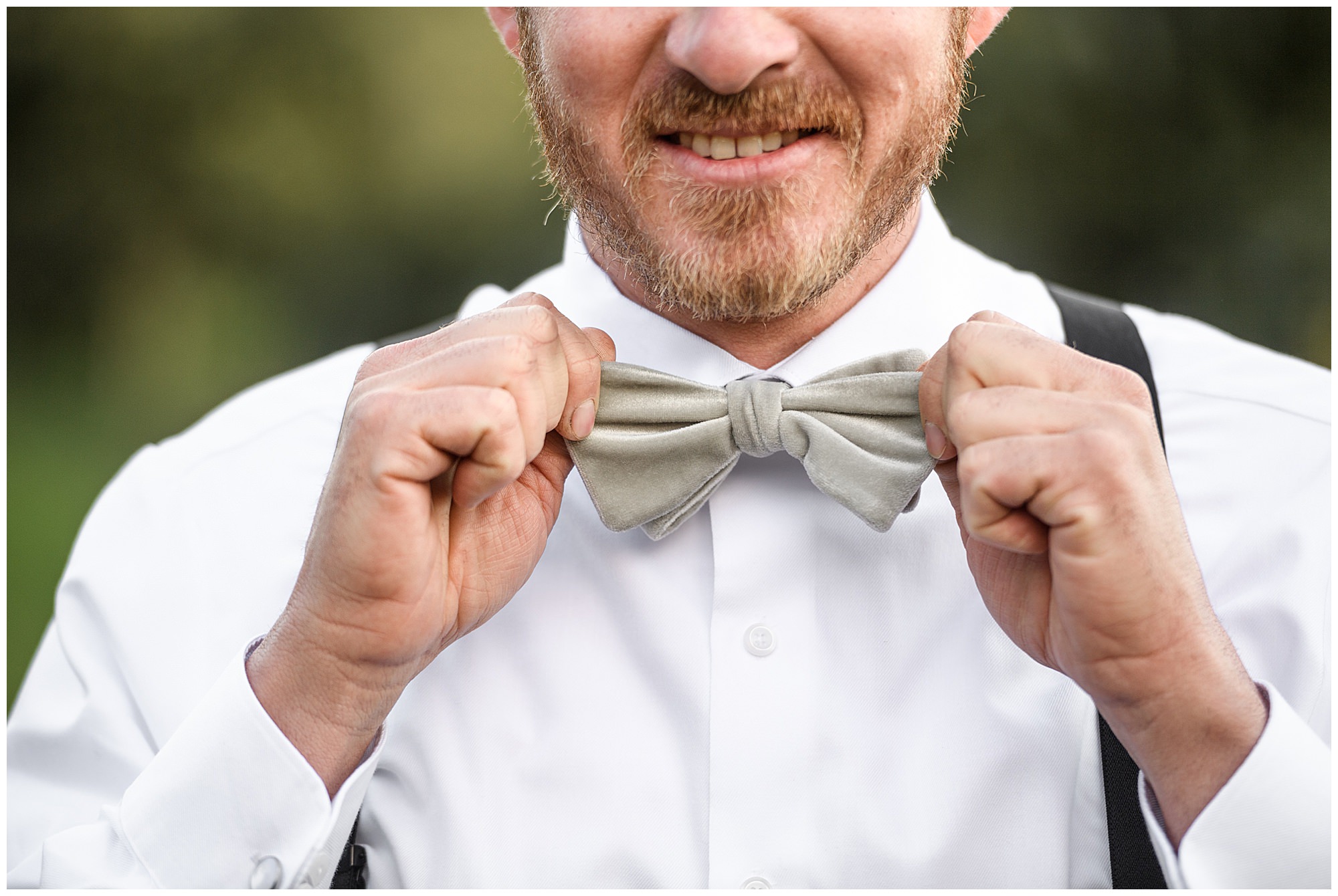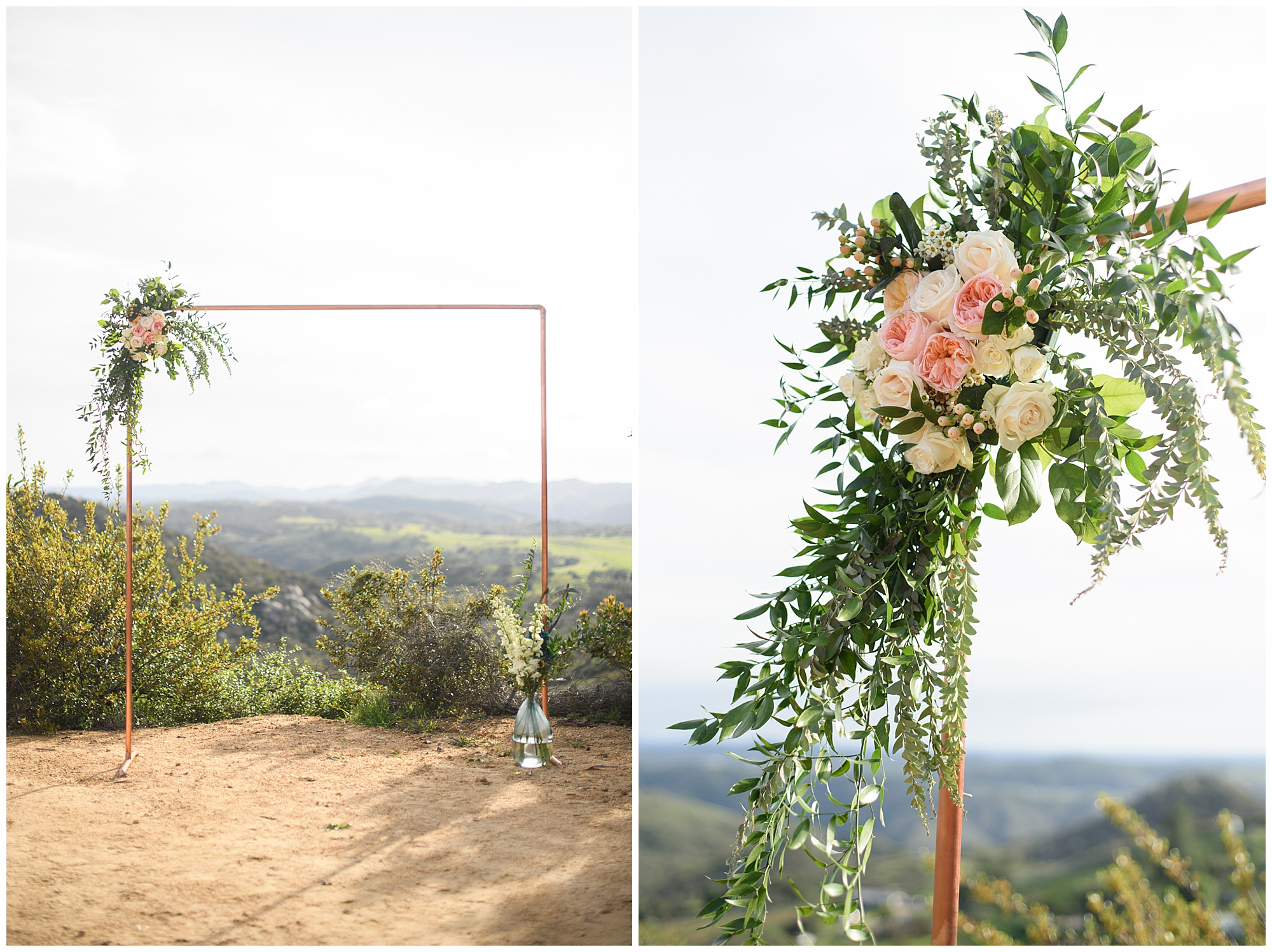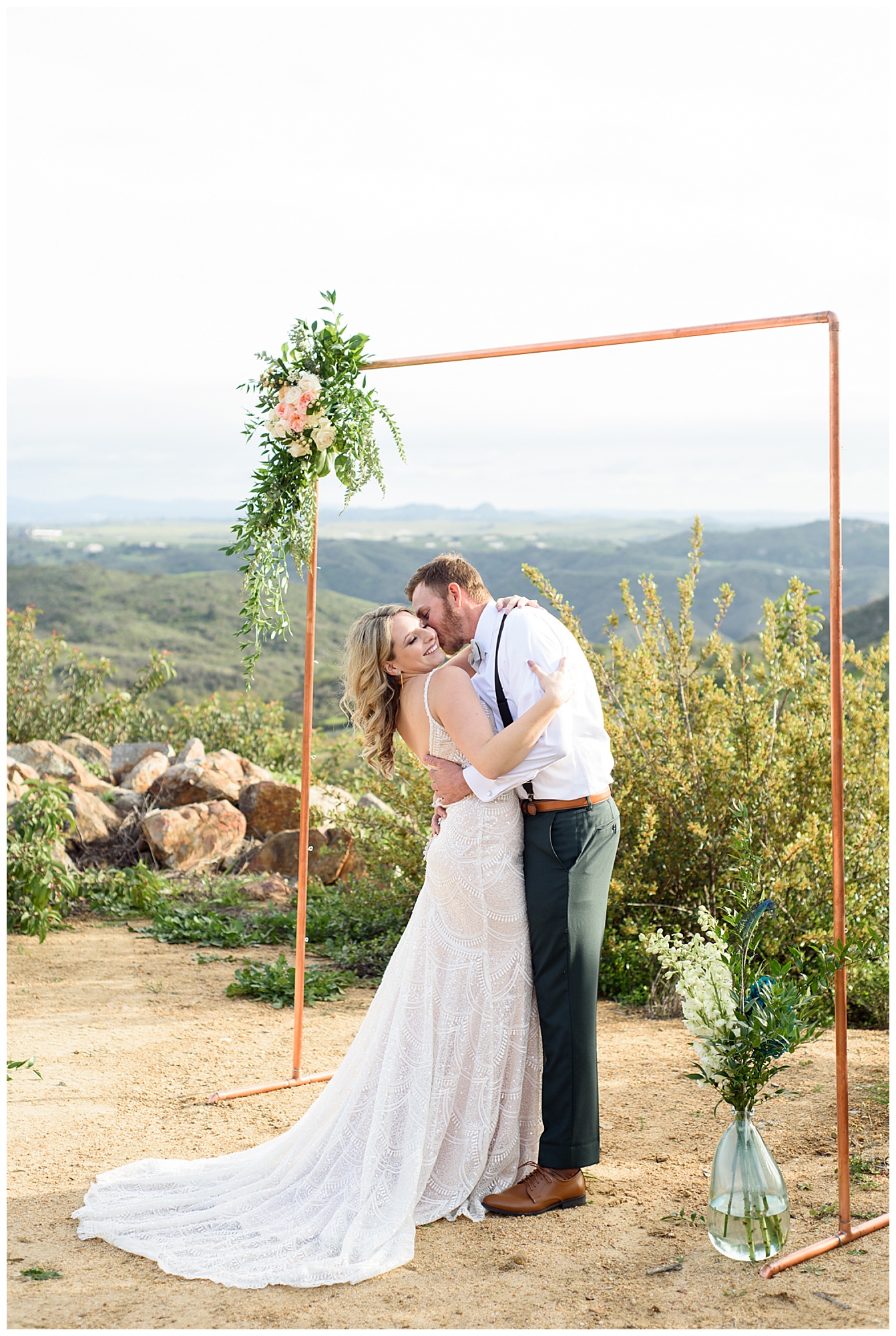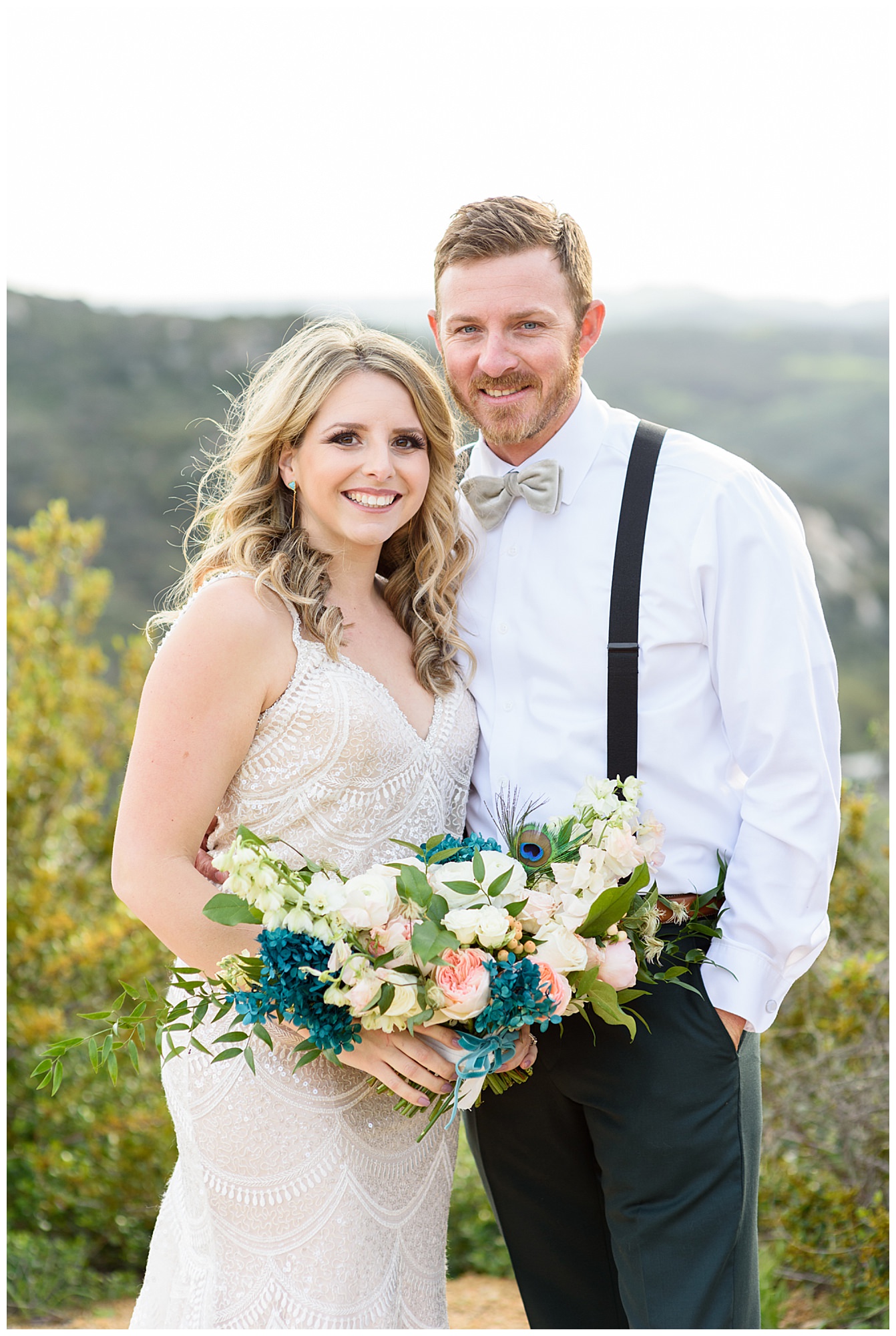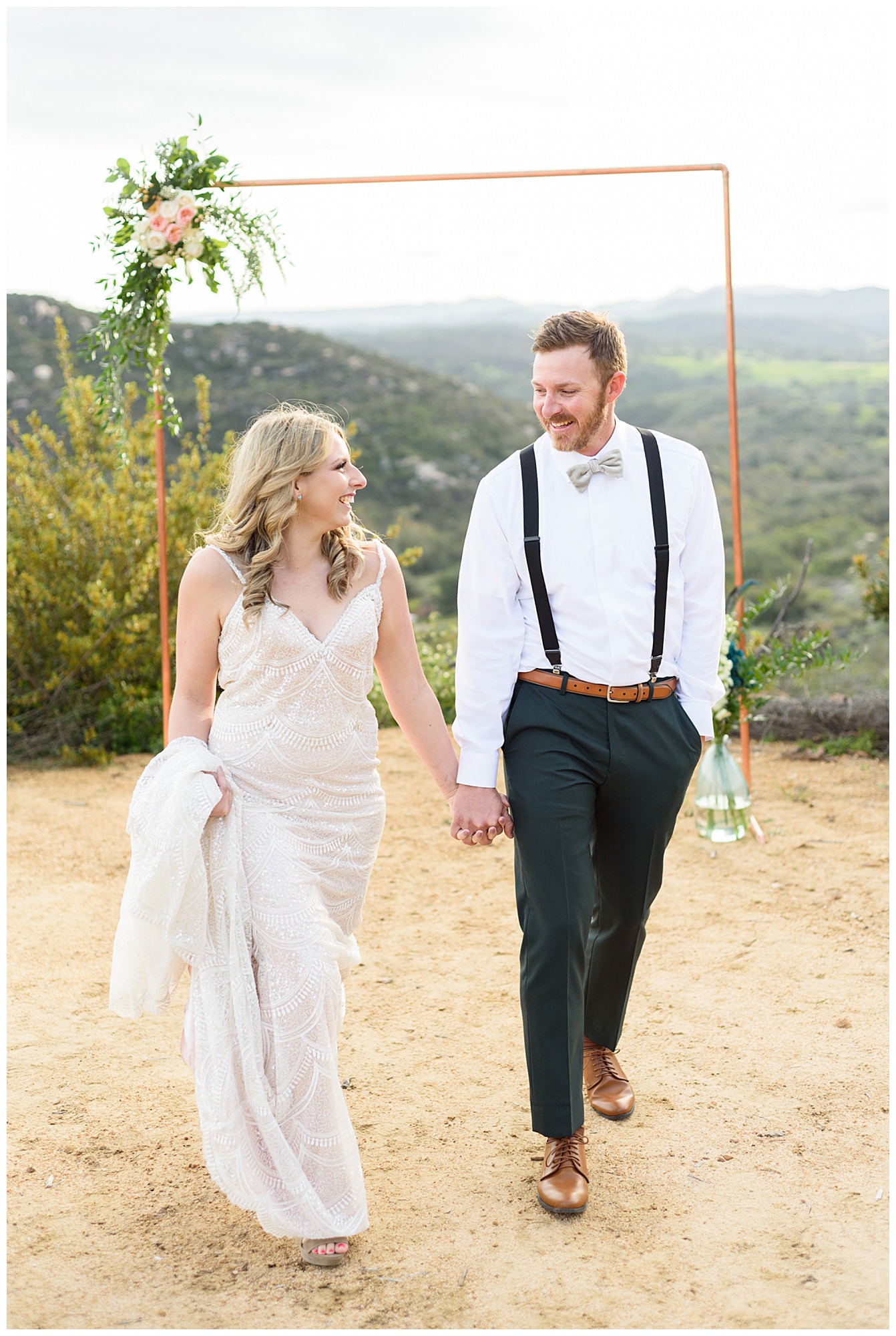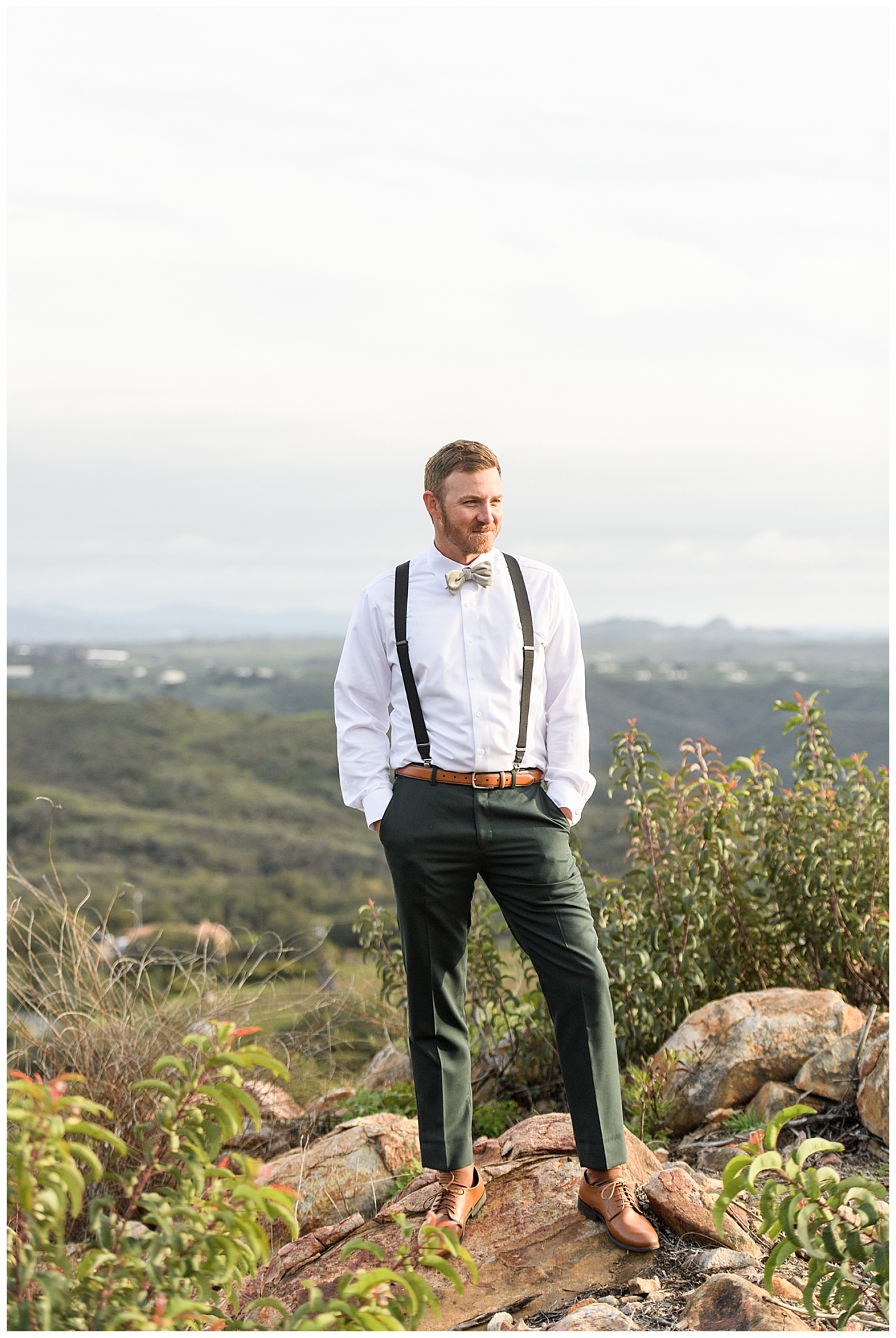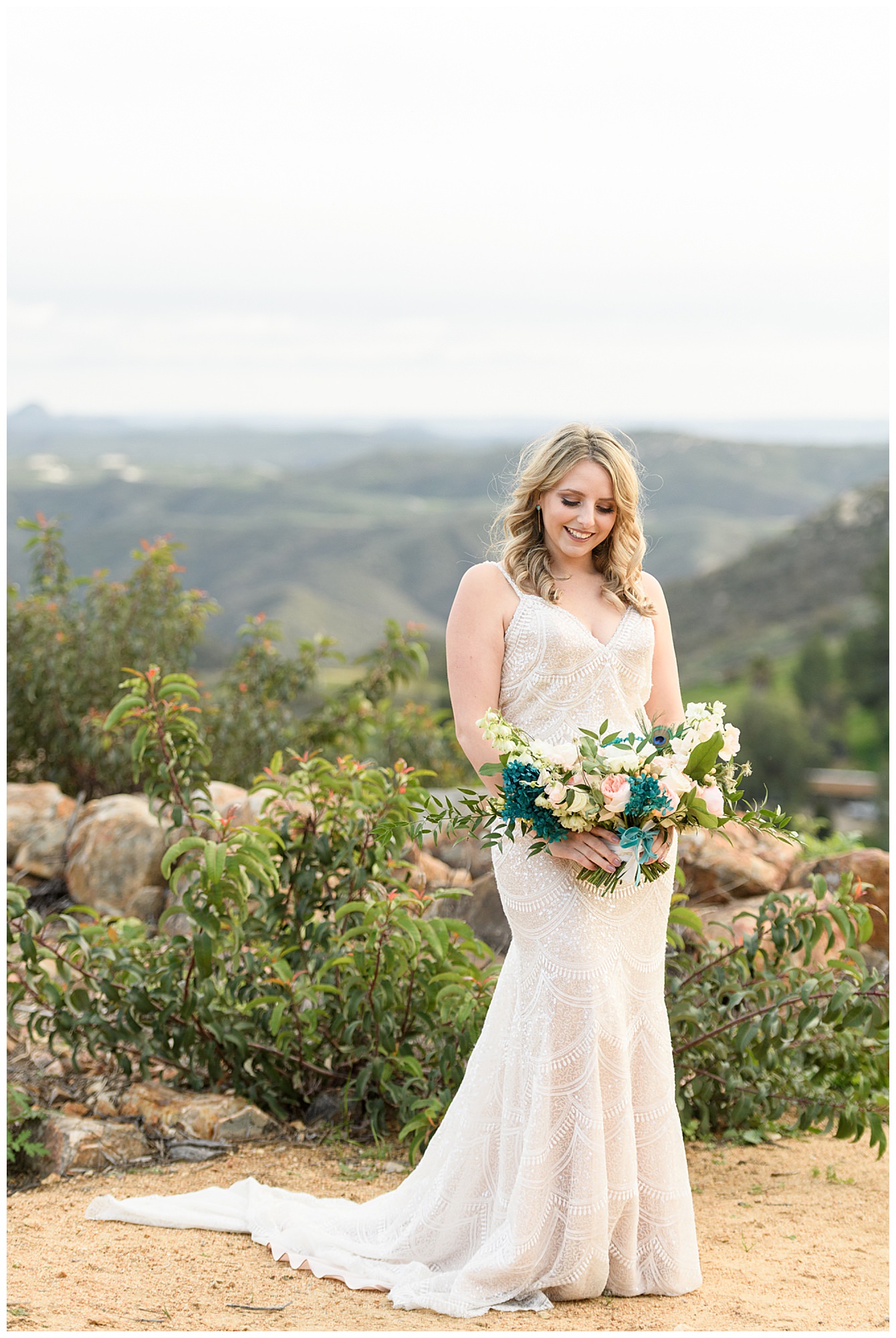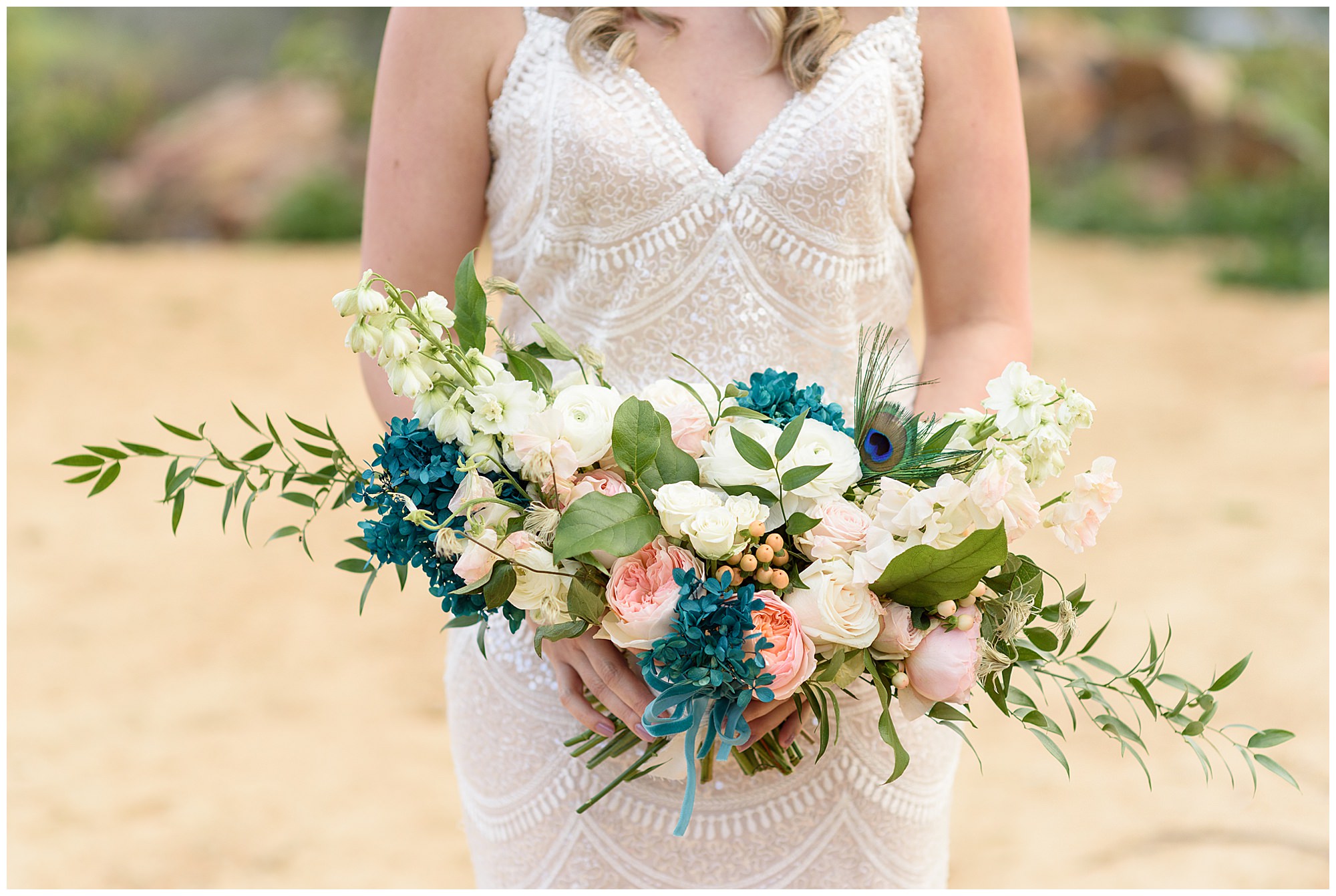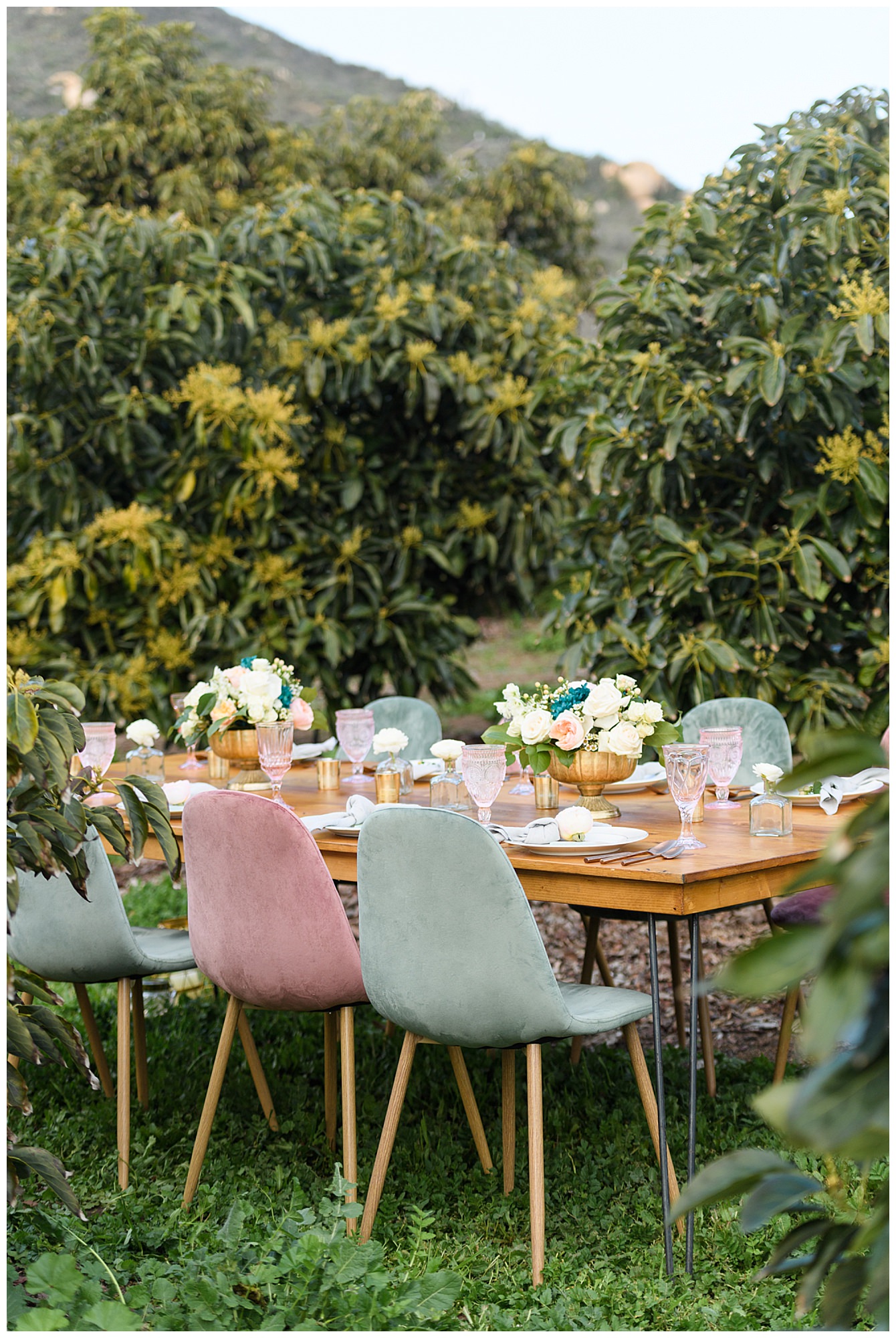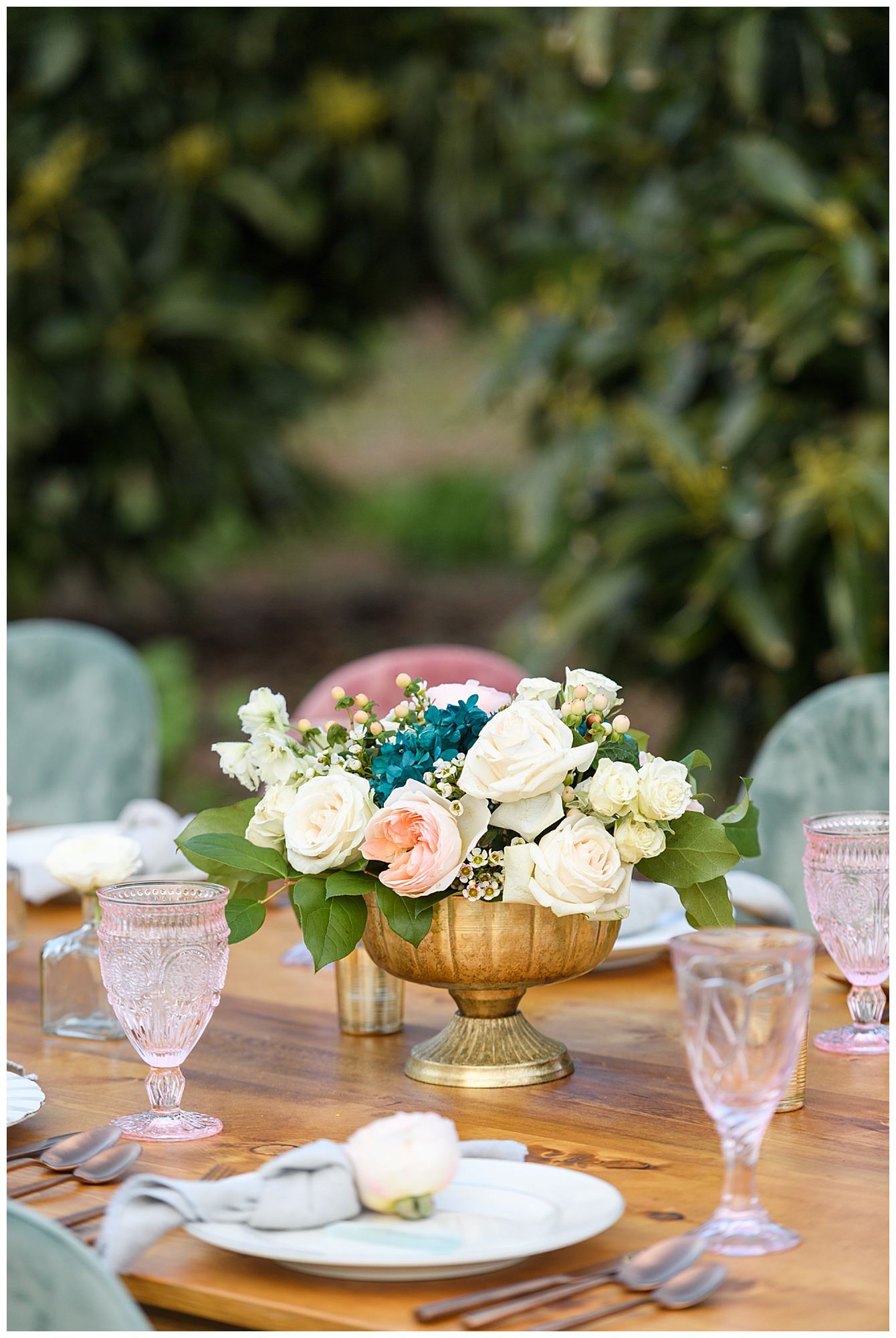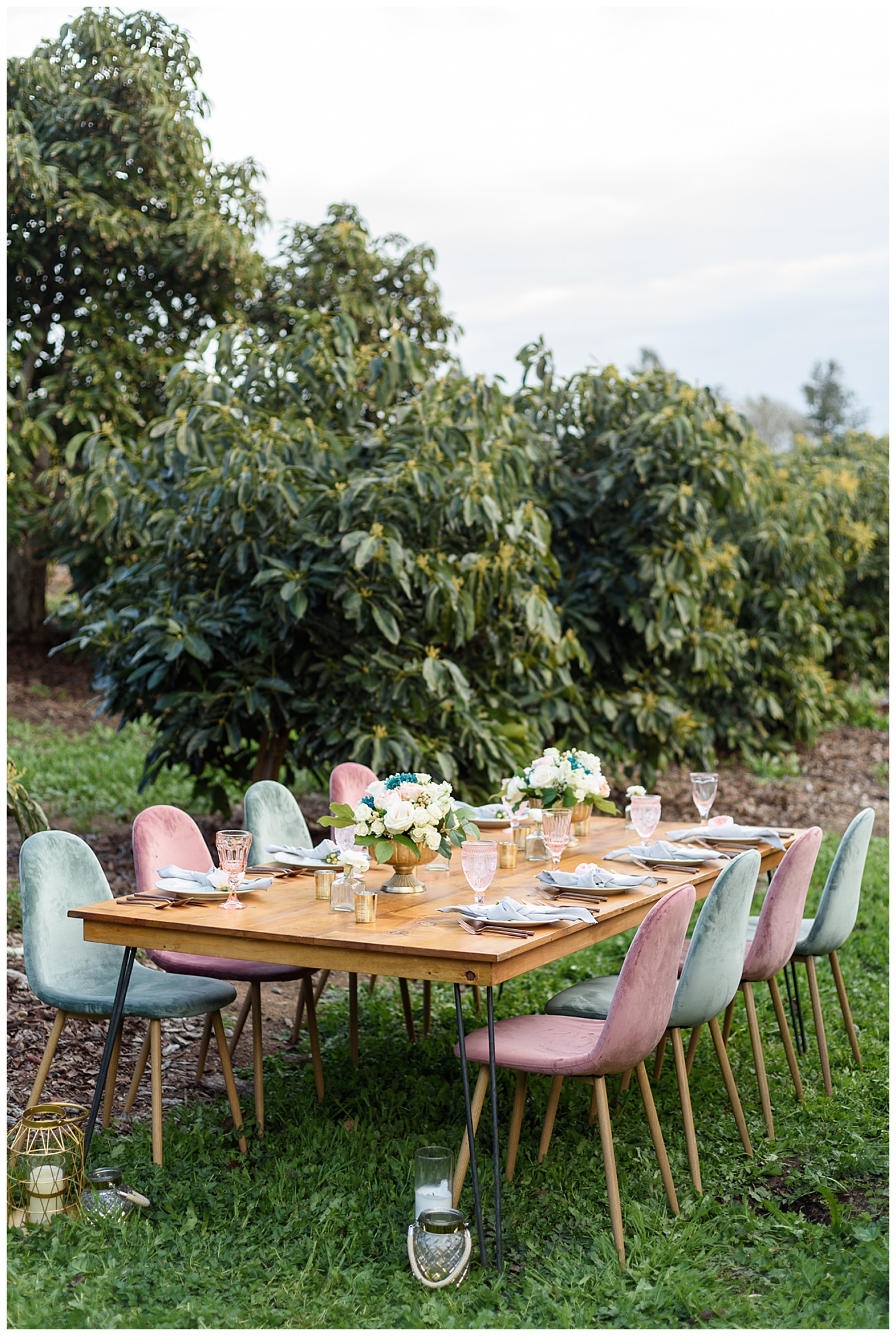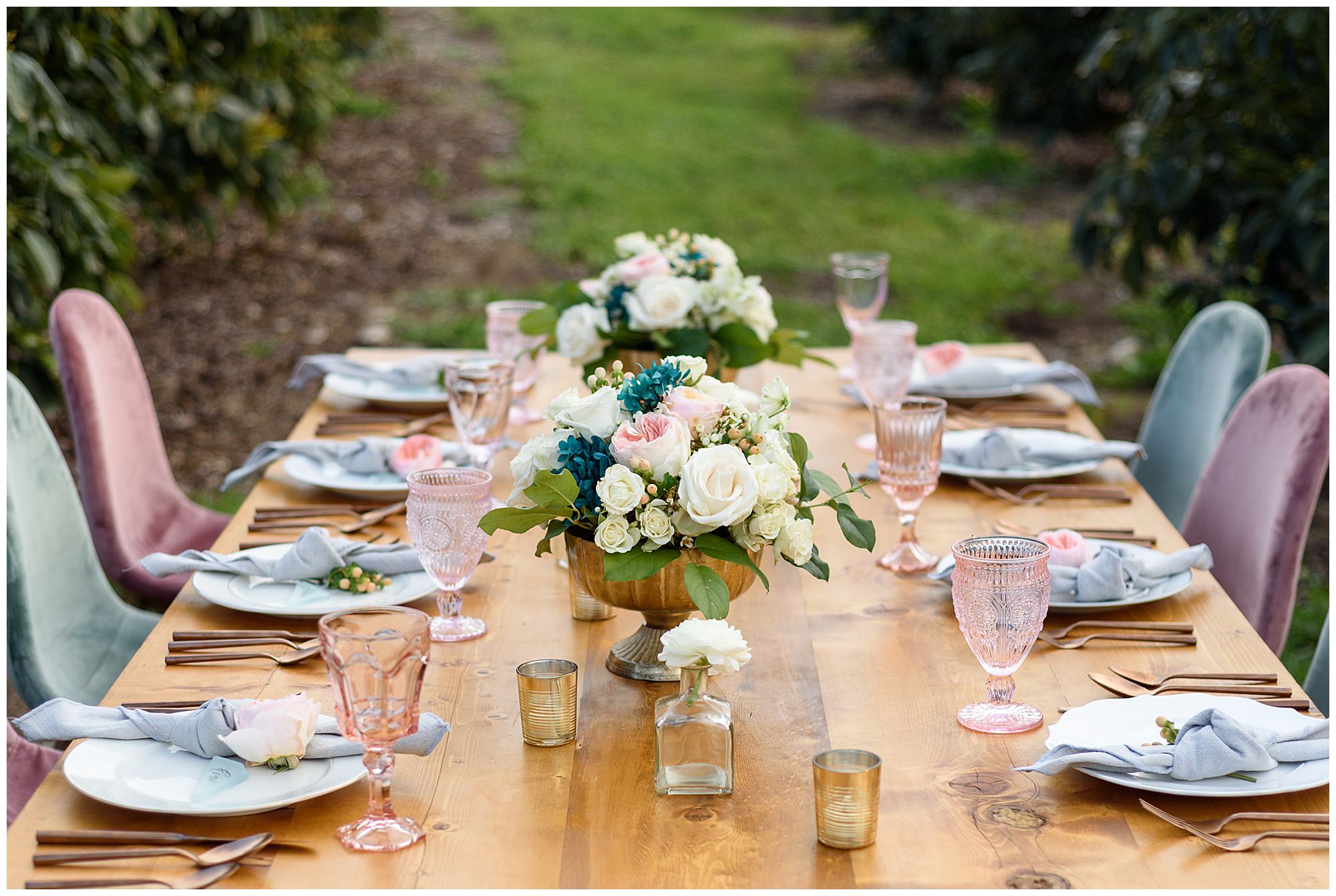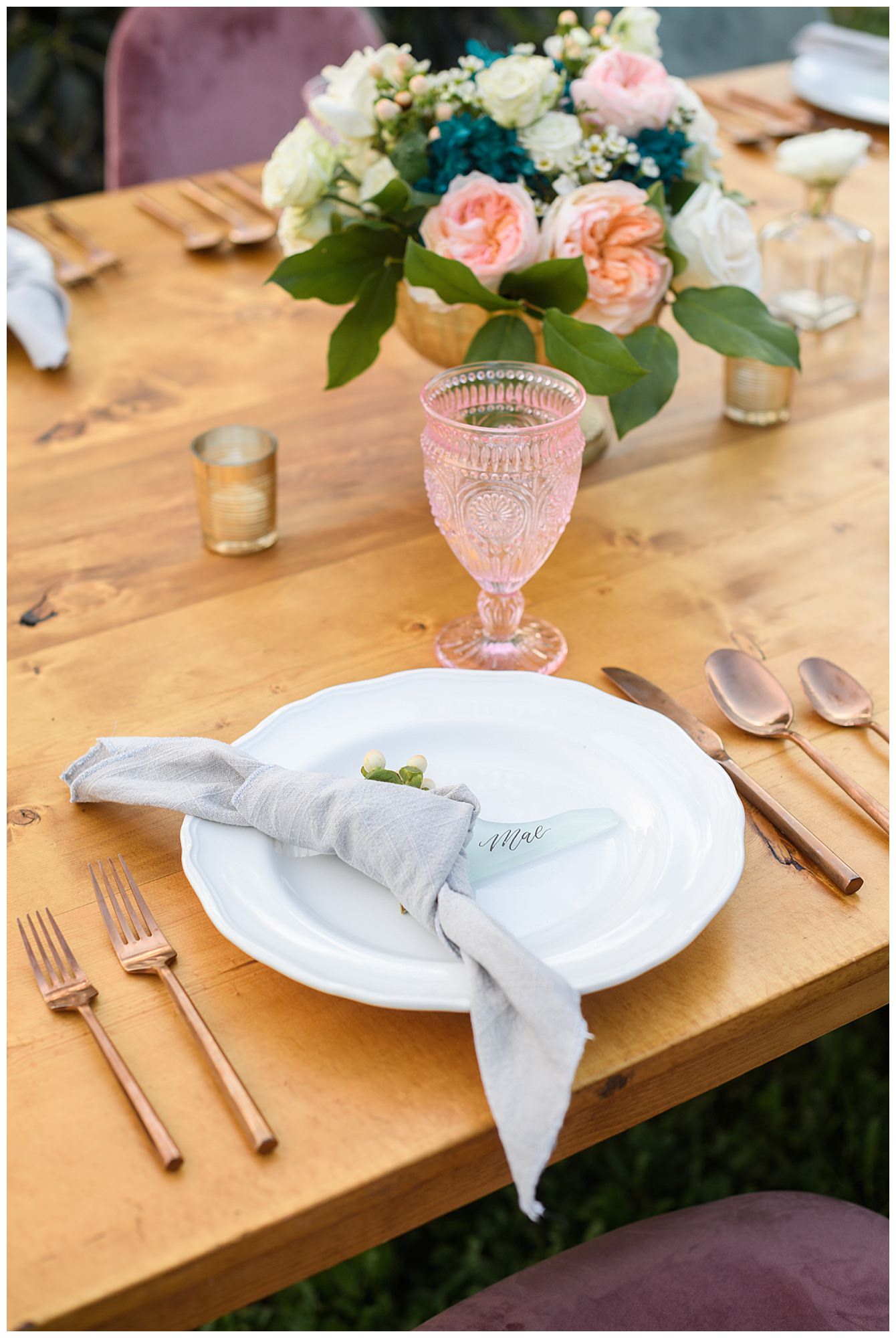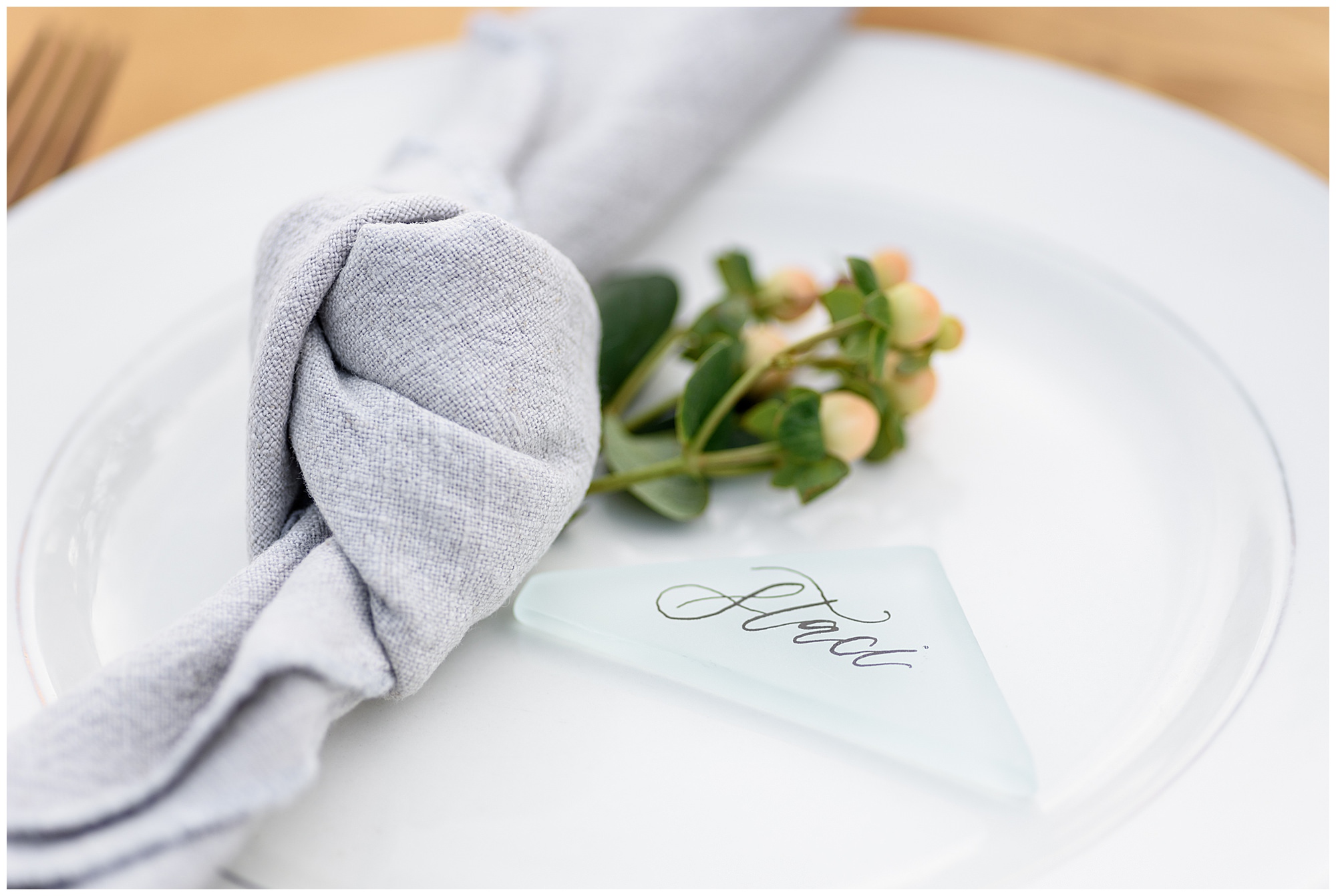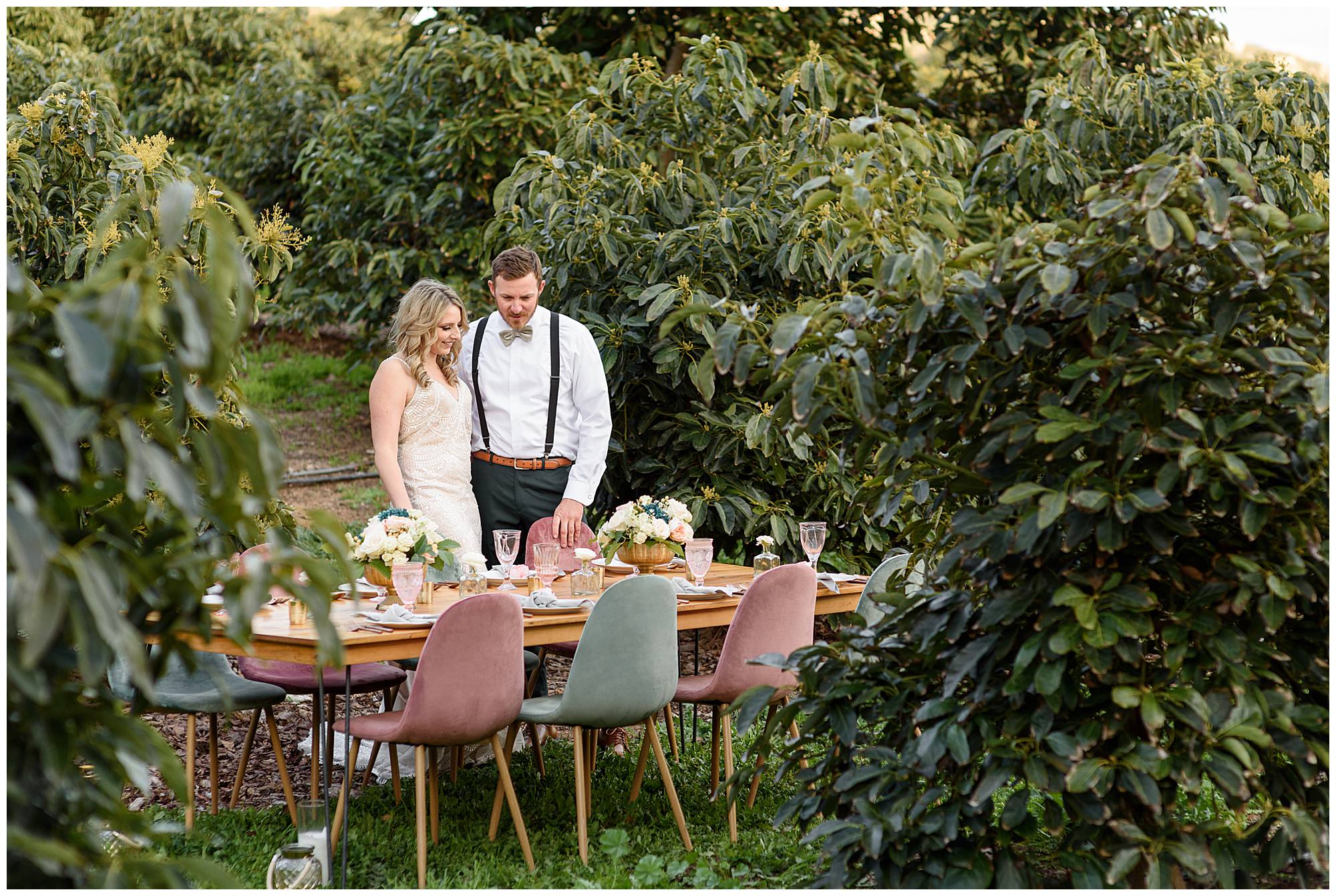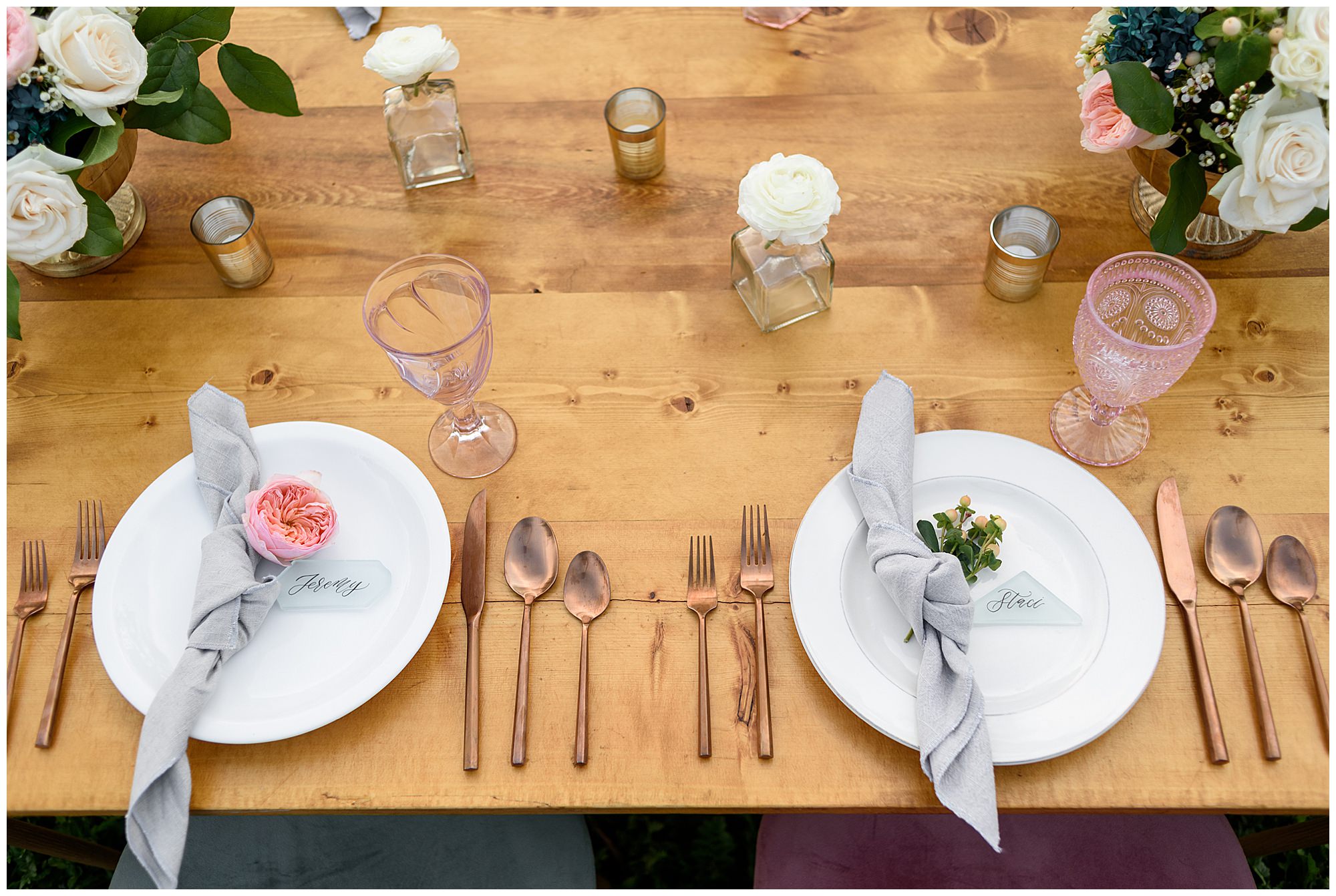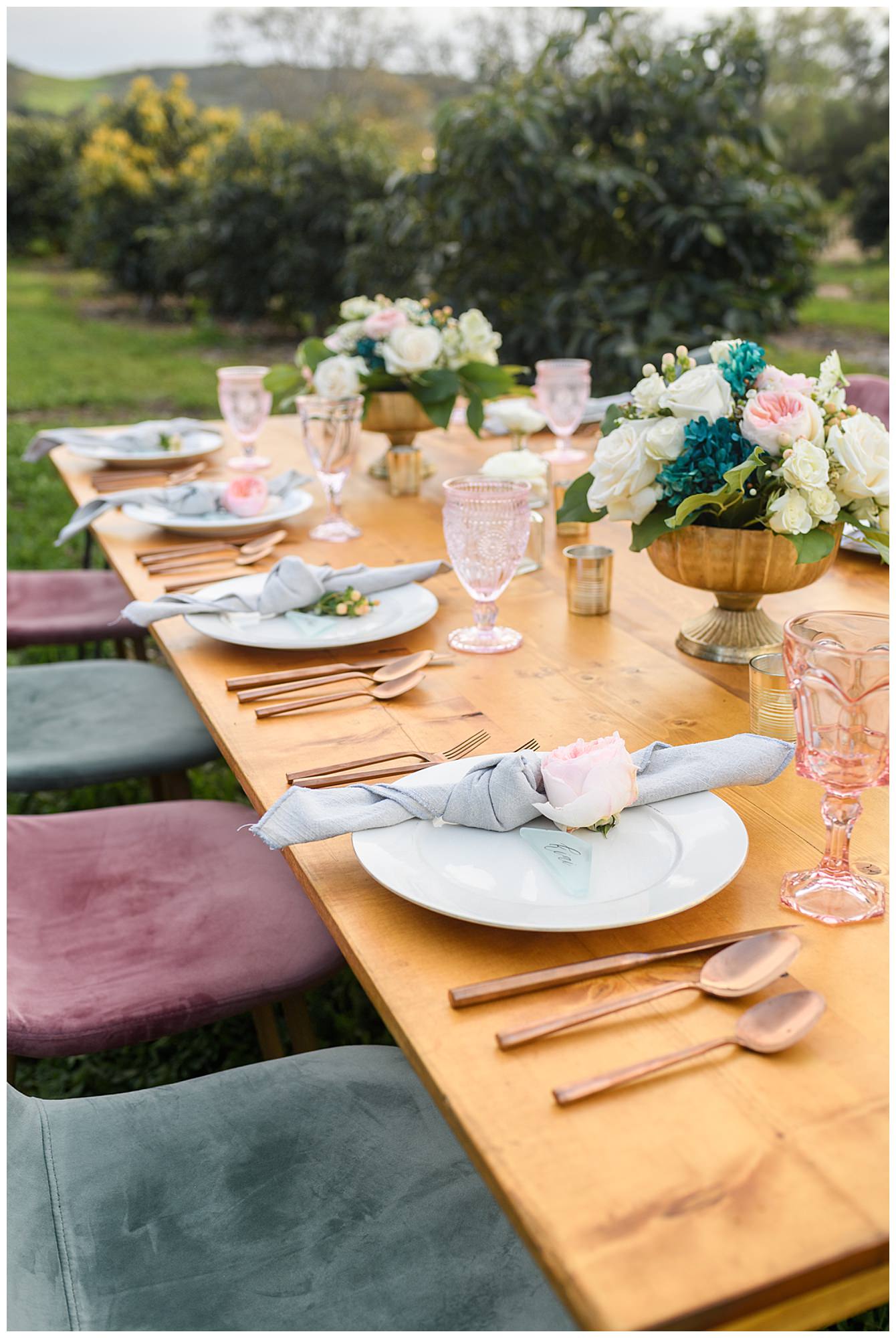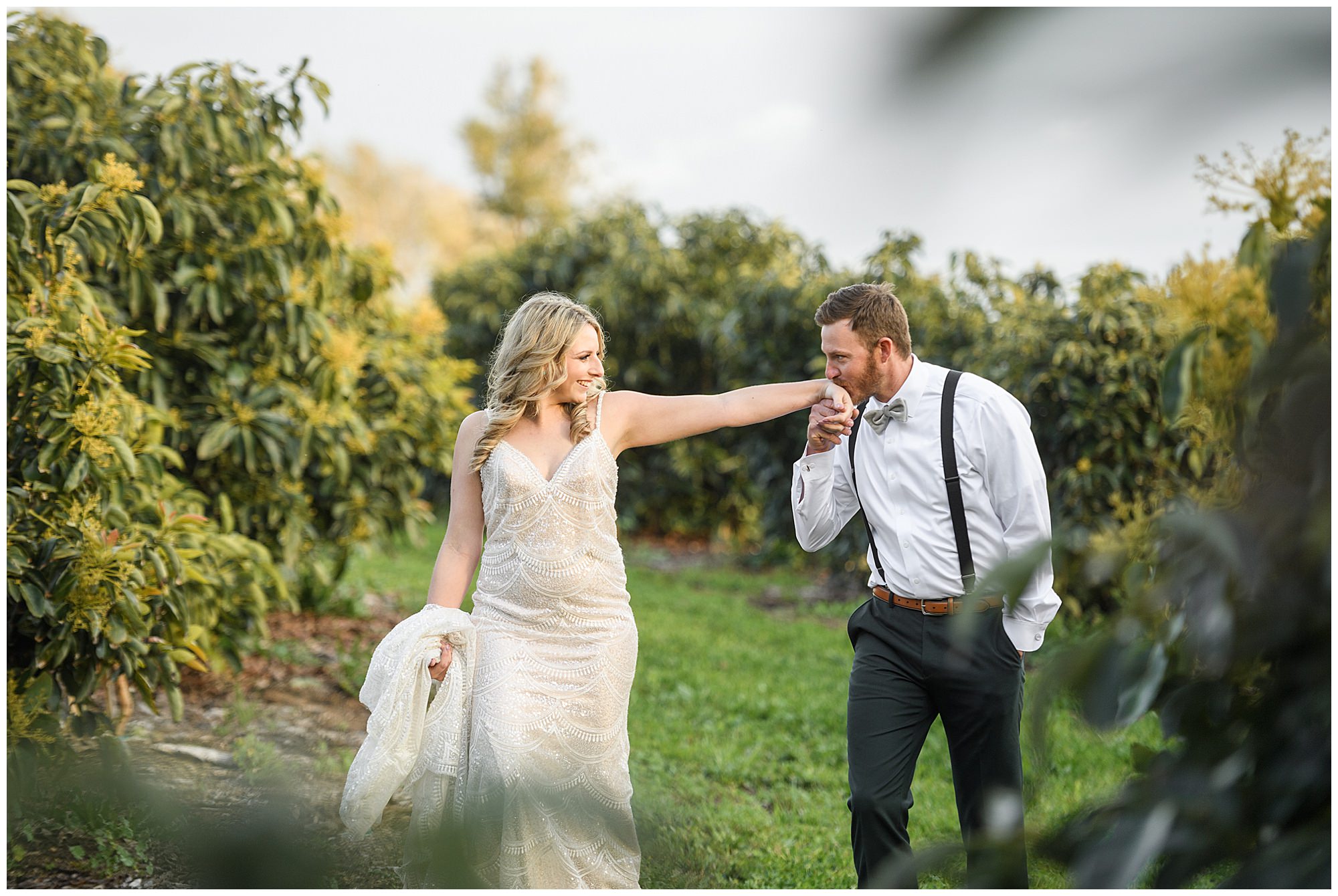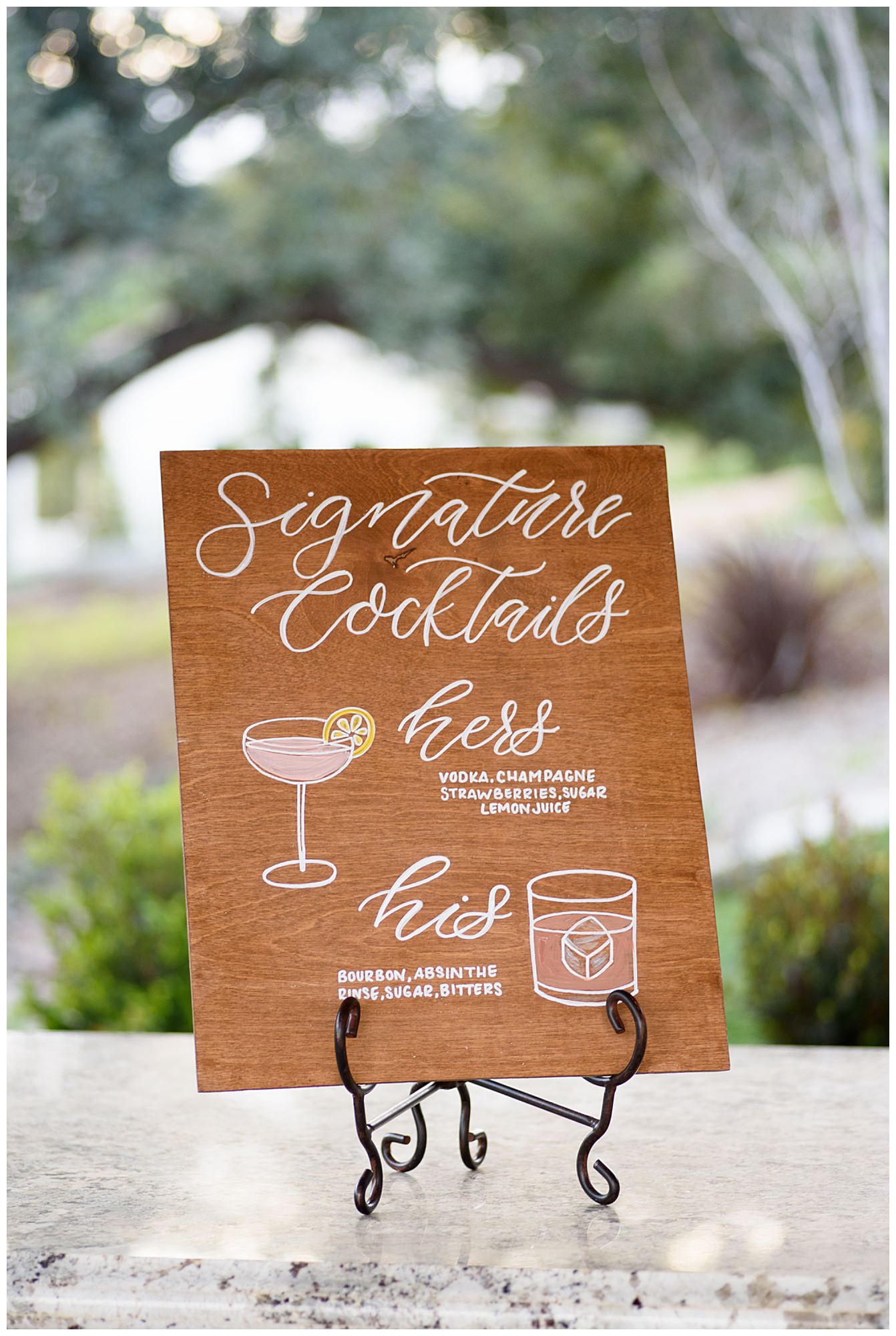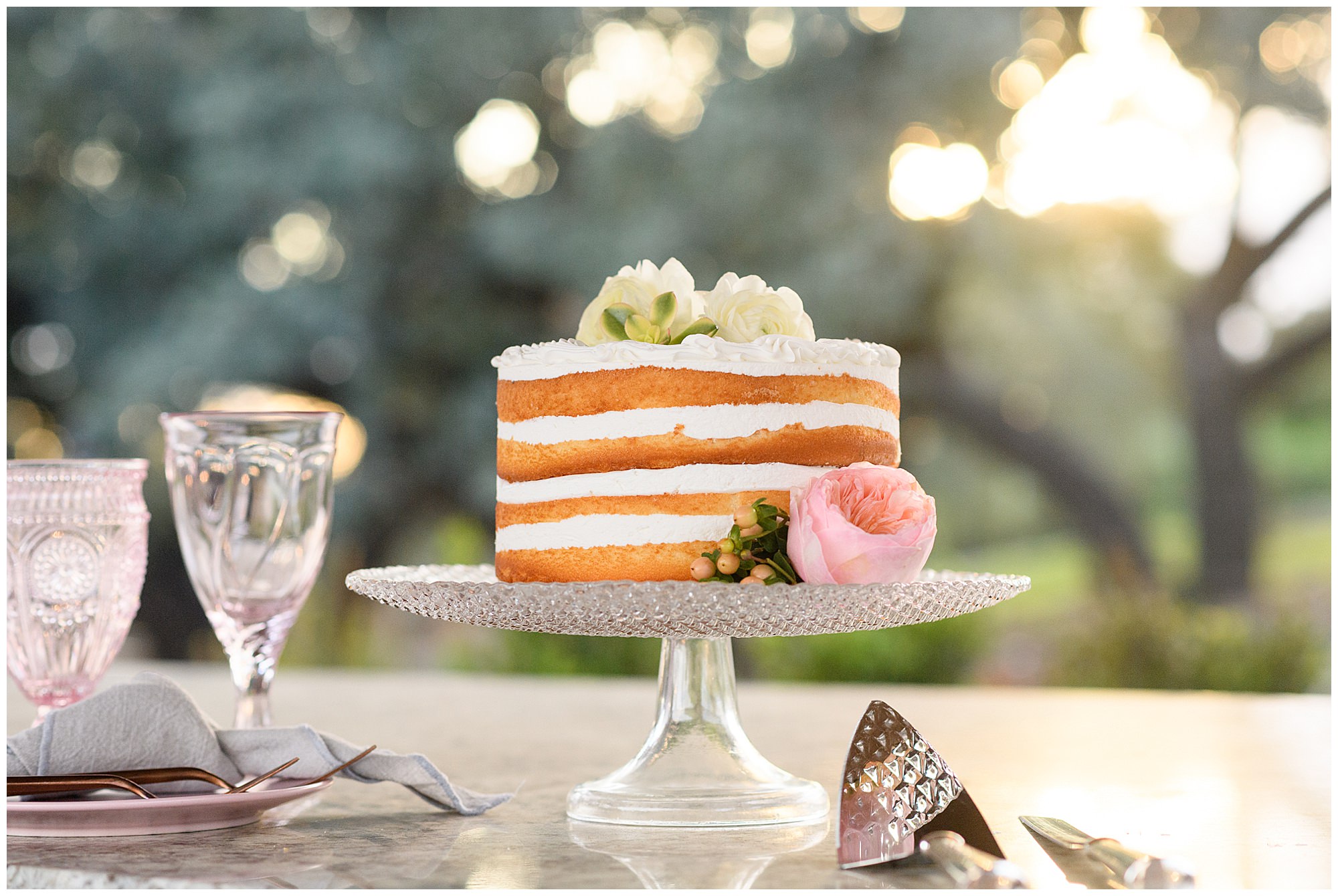 Written by Alyssa Carfang