This week, our community has continued to come under fire. Shortly after passing a bill that prevents minors from receiving gender-affirming surgery, Tennessee Governor Bill Lee has signed a bill banning "adult cabaret performances" (which they classify drag shows as, regardless of the nature of the show) in "public spaces or in the presence of children" and many other states are expected to follow suit. This Republican-led legislation criminalizes drag performances as well as engaging in "male or female impersonations," putting not only drag artists at risk but also trans people. This is a direct attack on the LGBTQ+ community, and we encourage you to donate to Lambda Legal, ACLU and the ACLU of Tennessee, which have pledged to sue the state over the ban.
The art of drag goes back centuries, and allows people the space to explore gender and identity and, simply, to have a good time. It's also a pinnacle of the LGBTQ+ community, and we love when couples incorporate drag performers into their wedding day. As we receive another blow of legislation, we encourage you to speak up, connect with your lawmakers and donate to organizations that are representing our community in the courts.
From officiants to MCs to reception performances, check out how these queens dialed the glam way up on these events to prove just how much they're loved and needed in our lives.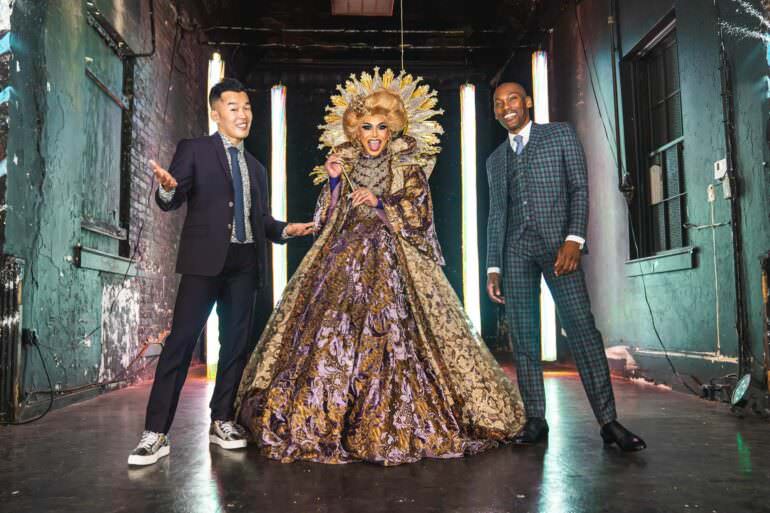 Gary and Rick's wedding during peak Covid forced them to have a Zoom celebration, but that didn't stop them from bringing the wow factor. They worked with Bombalicious (who was voted as D.C.'s Best Drag Queen!) to officiate their wedding as guests toasted them from afar. | Photo by AJKonte Media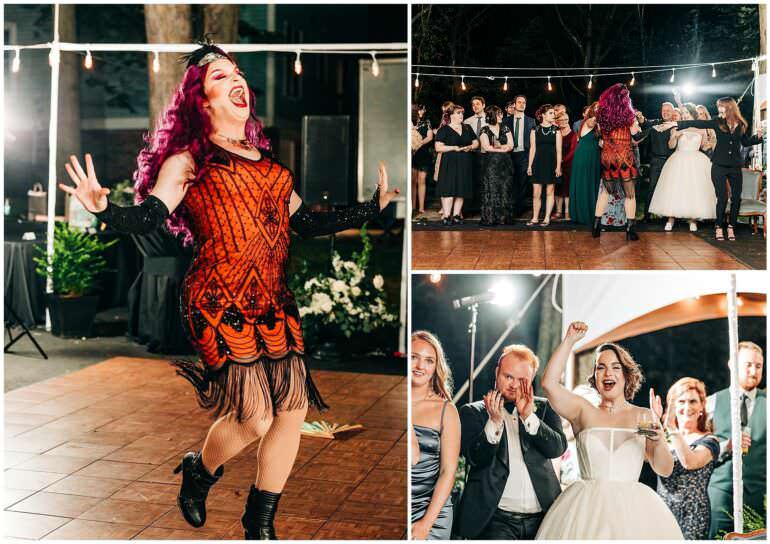 To kick off Peter and Bailey's backyard reception, they hired queen Scarlet Fairweather. "We both love the energy and fun of drag shows, and how it celebrates queerness and gender diversity. It was a great way to infuse that into the party." | Photo by Maya Lovro Photography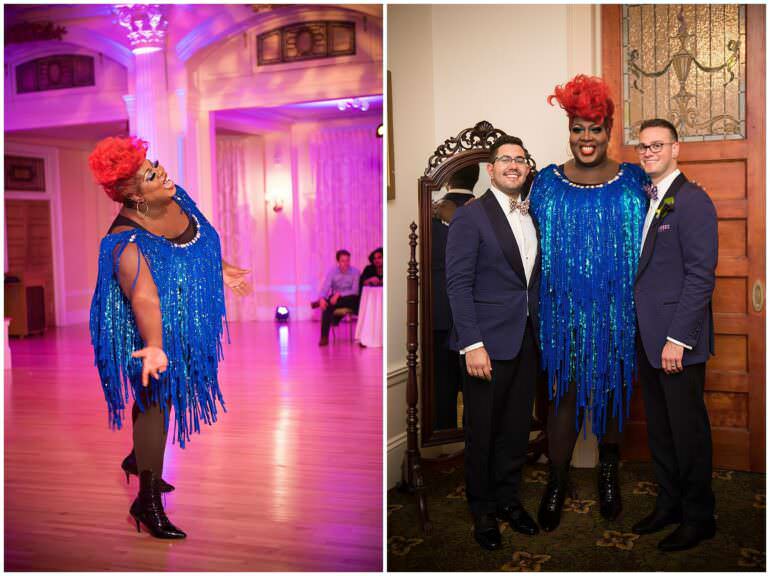 For their New Hampshire wedding, Kevin and Kyle summoned "RuPaul Drag Race's" Latrice Royale all the way from Florida to surprise their wedding guests. "We are huge fans of her, and we were incredibly excited to have her perform at the wedding," Kyle says. "Everyone in the room was amazed and wowed by her performance. She was able to take a reception and change the atmosphere into one of pure joy, love and excitement." | Photo by Bénédicte Verley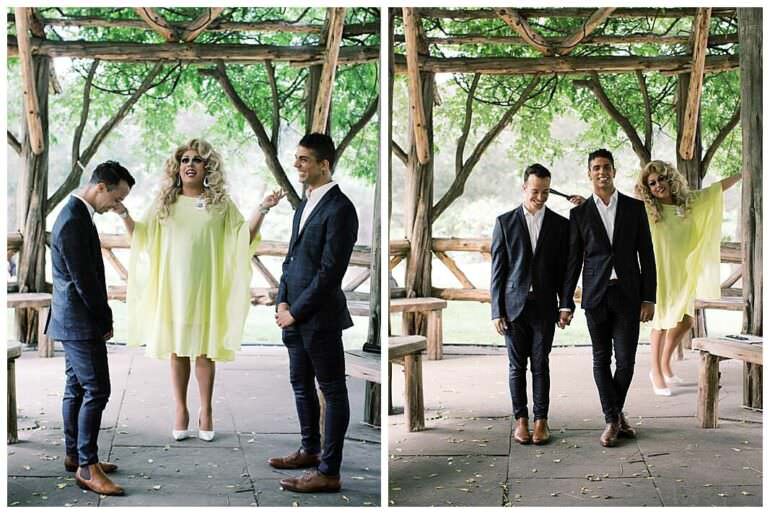 Cameron and Antonio's NYC elopement during Covid, captured by Love Lister Judson Rappaport, was officiated by their good friend, drag queen Pixie Aventura. And one time wasn't enough — she repeated the performance for their larger, post-Covid celebration. | Photo by Judson Rappaport Photography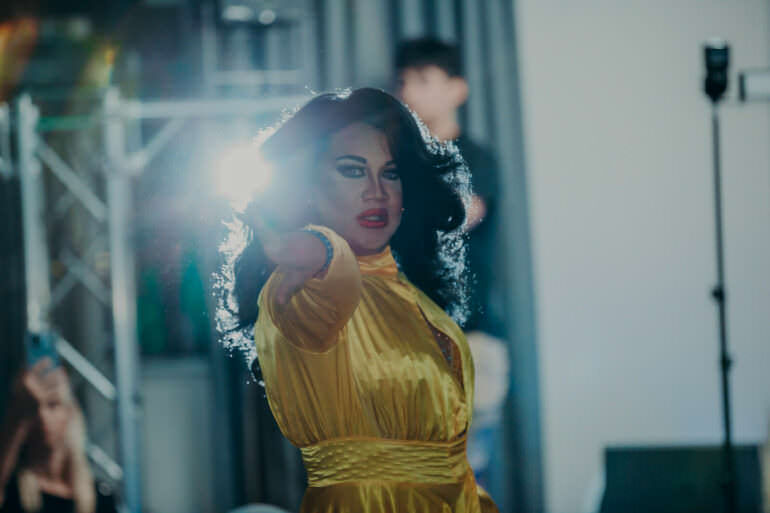 Gordan and Rodger curated a night of exceptional entertainment for their St. Pete beach wedding to transport guests into their fairytale-come-to-life romance, including a fireworks show and surprise drag performance. " We finished the night with special guest performances by some of Florida's best drag queens," adds the grooms. | Photo by Angela Moon Photography via Marry Me Tampa Bay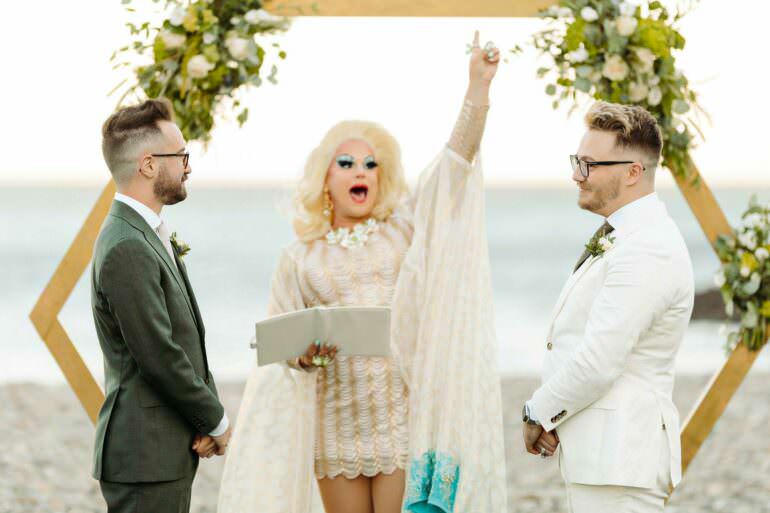 Schwa is a wedding officiant and owner of Fierce Wedding Ceremonies. Though he can officiate as himself, he is known for his amazing drag officiating. "No matter if it's a traditional wedding or something more non-traditional, my goal is always to bring fun and joy to the ceremony. As a drag queen, I know how to bring that extra bit of magic to any event," they say. They're based in Milwaukee but can travel anywhere for their couples.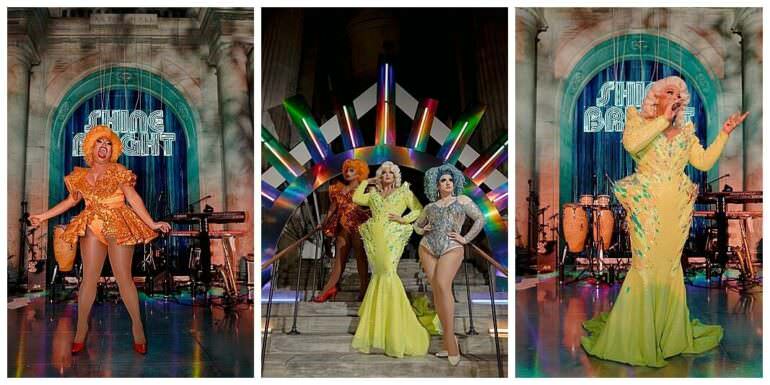 For a wedding industry event that he planned and designed, Love Lister Jove Meyer enlisted queens Brita Filter, Alexis Michelle and Lagoona Blue to amp up the crowd. | Planning & Design by Jove Meyer Events; Photo by The Wedding Artists Co.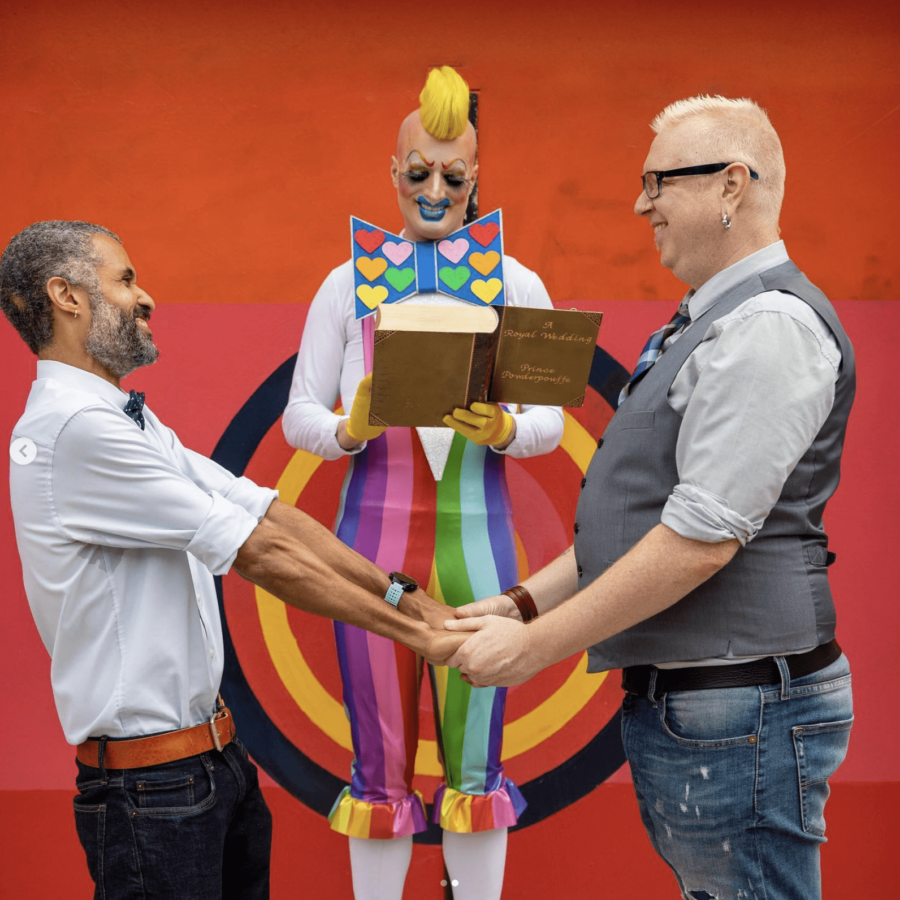 If you're in Los Angeles or New York and want to elope, check out I Do Drive Thru which offers drag artist officiant packages with Karen Beaches (LA) or Prince Powderpouffe (NY).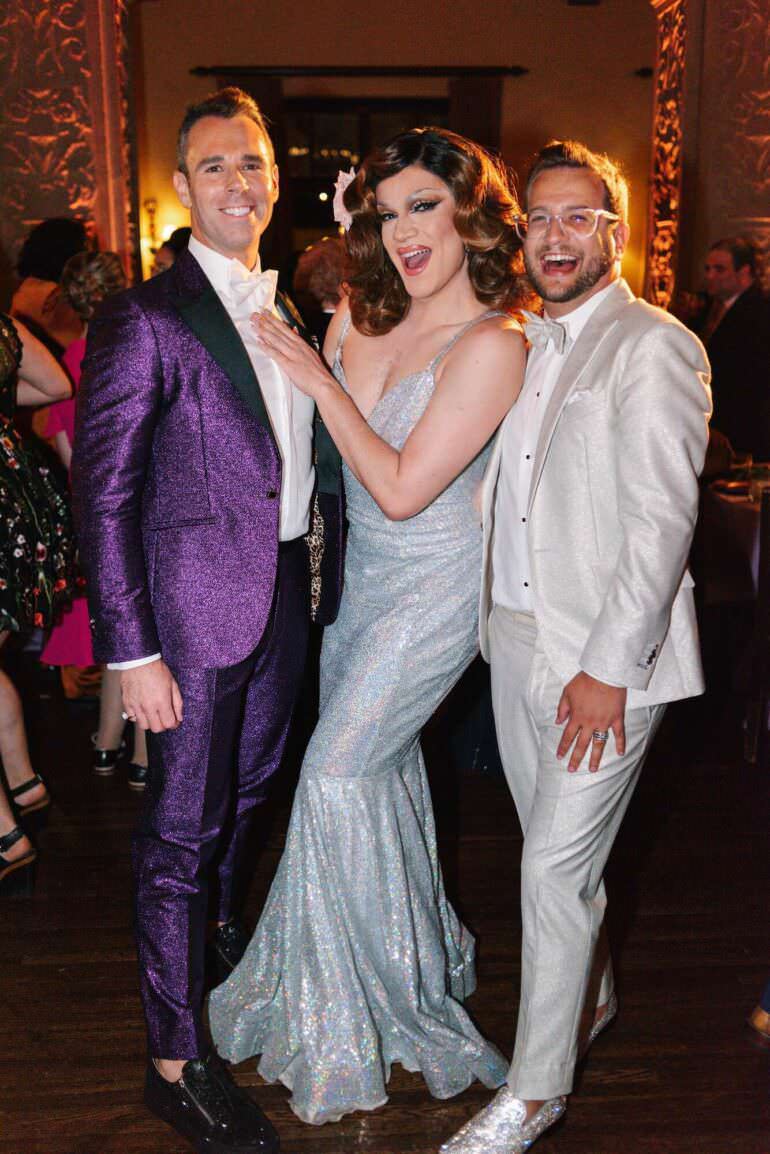 Jonnie Reinhart, a WeHo staple, sang for these grooms' wedding throughout the ceremony and cocktail hour and then MCed the reception. "They were fabulous," says event planner Holly Gray of Anything But Gray Events. | Photo by D'Amore We Do