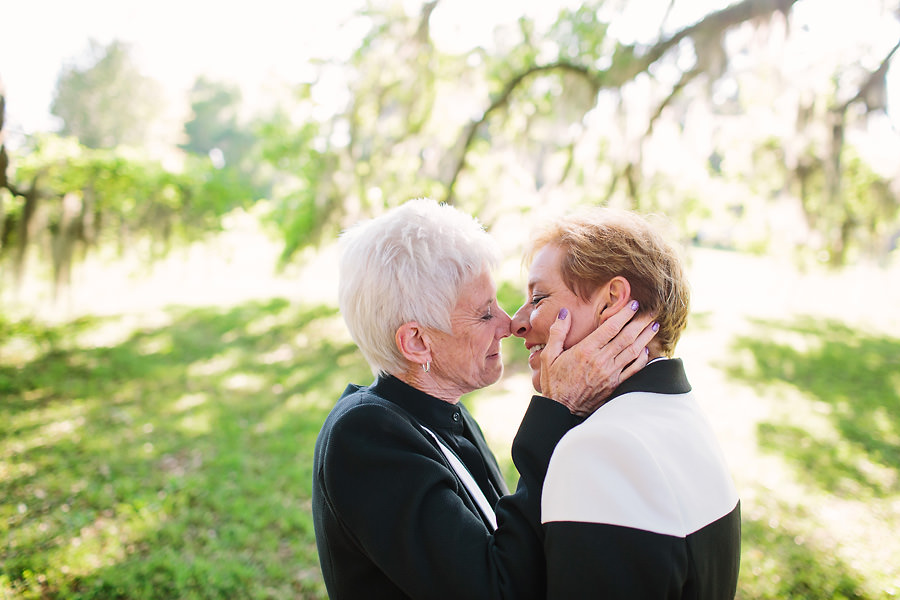 Our favorite thing about this gorgeous wedding is the vivacious joy that seeps through Red Fly Studio's lovely photographs. Love was the central detail in this beautiful outdoor wedding in Tallahassee, Fla., where Donna and Lynne incorporated elements of their most beloved activities in life into their ceremony. As guests took their seats, they were asked to choose one of three items to hold onto during the ceremony — purple golf tees to represent their favorite game, beach glass to remember sunny afternoons together in a place they love and an array of different-colored stones to signify the strength in their relationship and the unwavering support from their friends and family.
On a bright green lawn underneath large drooping trees, Donna and Lynne exchanged vows and united their three elements into a clear glass jar, now infused with the love from their friends' and family's warm hands. After nine years together, the supreme court ruling influenced their decision to tie the knot in a colorful ceremony of deep purples that popped against the green backdrop. But the star of the show was the palpable love Donna and Lynne share for each other. 
Team of Talents
Venue: Southwood House
Photography: Red Fly Studio
DJ: Amplify Entertainment
Florals: Designs by Darin
Event Planner: John Gandy Events
By Danielle Renton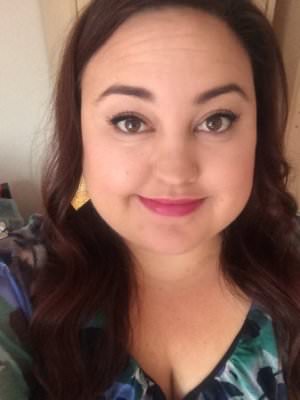 Danielle is a University of Missouri graduate who recently moved to New York, fulfilling a lifelong dream of hers. New York is her first love; writing and editing are her second. When she's not plugged in, Danielle spends her free time exploring the city and finding inspiration in its energy. Aside from her passion for love, she's a grammar nerd, coffee lover and music enthusiast!