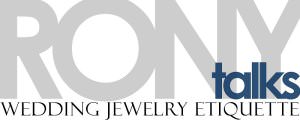 Diamonds have forever been a symbol of love and devotion, after all, receiving a diamond ring from a loved one has always been a pinnacle moment in a couple's relationship. In the past, the norm of diamond buying has been dictated to us over the generations: man loves woman, man buys diamond ring and proposes, woman wears diamond, man wears gold band: they live happily ever after. Buying a diamond was considered a big purchase with the man typically saving at least two month's worth of salary for a diamond ring.
But the landscape is changing as we expand our definitions of marriage and engagement. Not only are same-sex couples facing questions on potentially purchasing two diamonds into their household, but the trend of men wanting to wear a diamond in their relationship with their wives is growing.
These days, more couples are facing a financial dilemma: How do we purchase two diamonds for the price of one.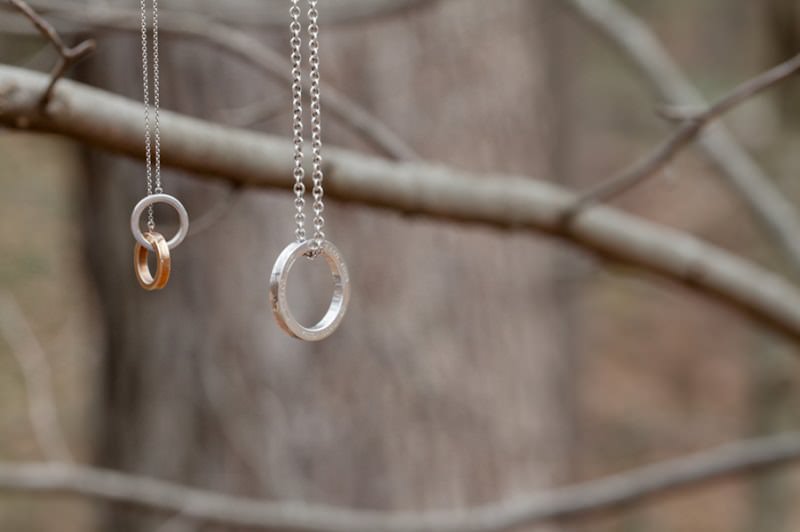 There are no secret formulas to buying two diamonds for the budget of one. However, there are ways a couple can make educated decisions while shopping for diamonds that can help them both benefit from the purchase of a diamond.
Understanding diamonds before shopping for one (or two) will help save money in the end.  While I have seen similar diamonds sold at price differences of thousands of dollars, I have found there is a diamond for every budget.
Understanding the 4 C's which make up a diamond's quality and therefore its cost are important. In the weeks to come, I will walk through the 4 C's and look at what each of you should be looking for to tailor a diamond purchase to your needs and wallet.
In the meantime, know that diamonds can be purchased in almost every price range possible. I have sold 1ct diamonds for over $10,000 and I have sold 1ct diamonds for as little as $2,000. While the two obviously were not identical in quality, I can't say that there are not attractive stones at the lower end of the price pool. A couple just needs to accept certain compromises in order to get more bang for their buck.
Learning to accept compromise could reel in a nice pair of diamonds. For example, instead of looking at 1ct diamonds, a couple may choose to look at two diamonds of 3/4ct. While the size difference is small, the diamond weight being purchased is considerably less, therefore a much better price.
Some couples insist on certifications with their diamonds, but don't realize the price they pay for those documents. There are many reliable diamonds without certs that are more affordable. Even within laboratories that certify diamonds, stones can cost less depending on the lab certifying the diamond. So understanding certification can help save hundreds of dollars.
Finally, I strongly suggest a couple take their time and go look at stones in different locations. You will be amazed at the differences in quality and price from store to store.
There are many different ways to fit two diamonds into a single household budget. Just be smart, be open to compromise, and above all have fun shopping!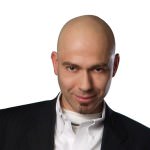 New York-based jewelry designer Rony Tennenbaum has 25 years of experience in jewelry design and manufacturing. His line of same-sex engagement and wedding rings launched in 2008 with much success. Discovering his fashion-forward designs were liked by hetero couples as well as same-sex couples has encouraged Tennenbaum to continue developing jewelry for an inclusive audience. He is committed to helping couples translate their sentiments of commitment into meaningful elegant and classic, gender-neutral, environmentally friendly and American-made rings symbolizing their unique love. To learn more about Rony Tennenbaum and his work, visit http://www.ronytennebaum.com.
Photo from Minnettia and Nicole's Woodsy Engagement Shoot by Mathy Shoots People