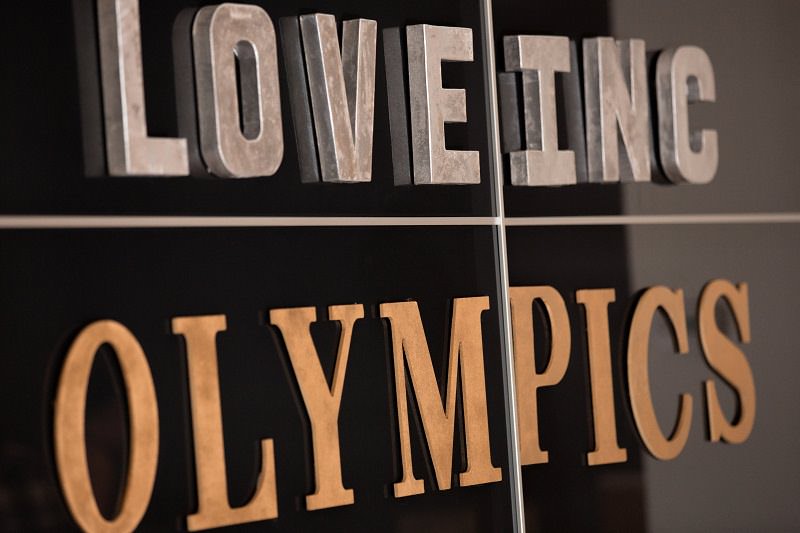 We adore our Love List vendors and, with wedding season swiftly approaching, we know that their schedules will be filled with client meetings, site visits and, of course, celebrations so we wanted to give them an evening of networking hilarity with a side of creativity and competition.
Your favorite wedding vendors were placed into three teams to compete for bronze, silver and gold of the first Love List Olympics held at Nuage Design's studio in New York City. From a Champagne-and-cupcake relay race to a bouquet toss, best dressed contest, Instagram Scavenger Hunt and the ultimate Table Design Challenge, the wedathletes battled it out in wedding-themed games for top honors and bragging rights.
We displayed the snacks in an Olympic-themed tabletop using boxes wrapped in gold, silver and bronze metallic wrapping paper. Our team created the Olympic ring wall display by painting Styrofoam wreaths in Love Inc. colors (acrylic craft paint works best) and sticking them to the wall with adhesive putty (doesn't damage walls and easy to remove!). The signage was leftover from our launch event, made by the amazing design shop Liddabits and because marriage equality is important to us, we had a donation station set up for those who wanted to give a little somethin' somethin' to Freedom to Marry. Sugar Flower Cake Shop provided mouthwatering mini cupcakes while Karma Flowers designed beautiful bouquets and centerpieces used for the challenges.
Of course to keep these competitive athletes in check, we enlisted our friends from Nuage Designs, Sarah and Zaira, as well as our two favorite bloggers — Stacy of How He Asked and Jessica of Budget Savvy Bride — to referee. Now it's time to introduce you to the teams …
Team Hustlers
Trish of Karma Flowers
Roey of Roey Mizrahi Events
Chellise of Chellise Michael Photography
Jose of Jose Rolon Events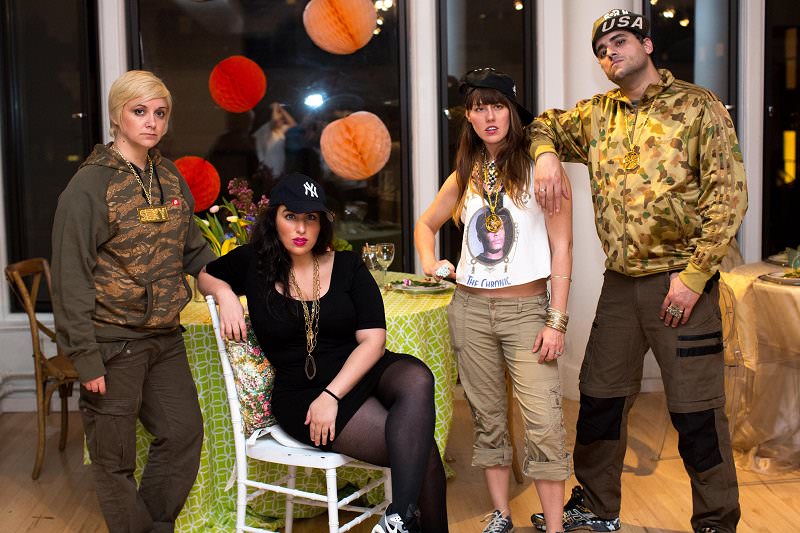 Shuffling in with bling, grills and 40s, Team Hustlers set the intimidation bar to high the moment they swaggered through the door … and they definitely backed up the badass attitude throughout the competition.
Team Wedding Ringers
Michael of Chellise Michael Photography
Viva of Viva Max Weddings
Amy of Sugar Flower Cake Shop
Dave of Karma Flowers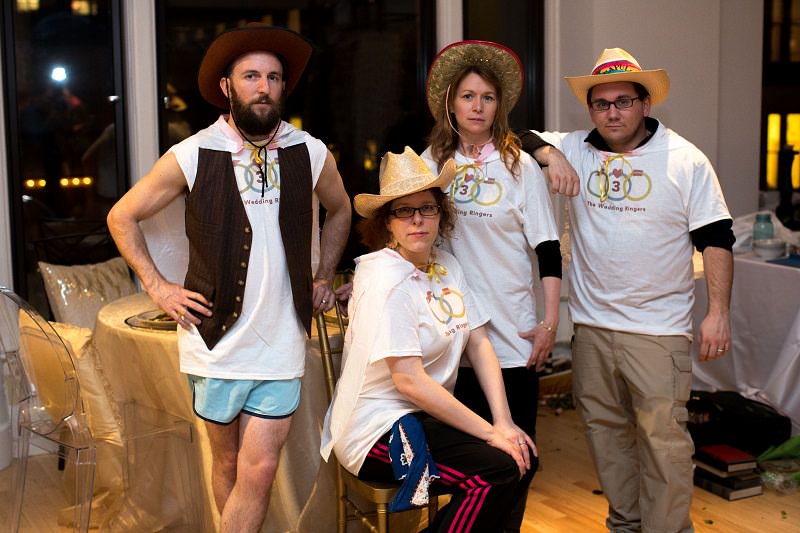 Team Wedding Ringers showed just how committed they were by having shirts made for the Games. Paired with cowboy hats, capes and athletic wear, they were obviously ready to rumble.
Team One
Lorme of Guesterly
Rachel of Guesterly
Meena of 5th Avenue Weddings & Events
Kristyn of Karma Flowers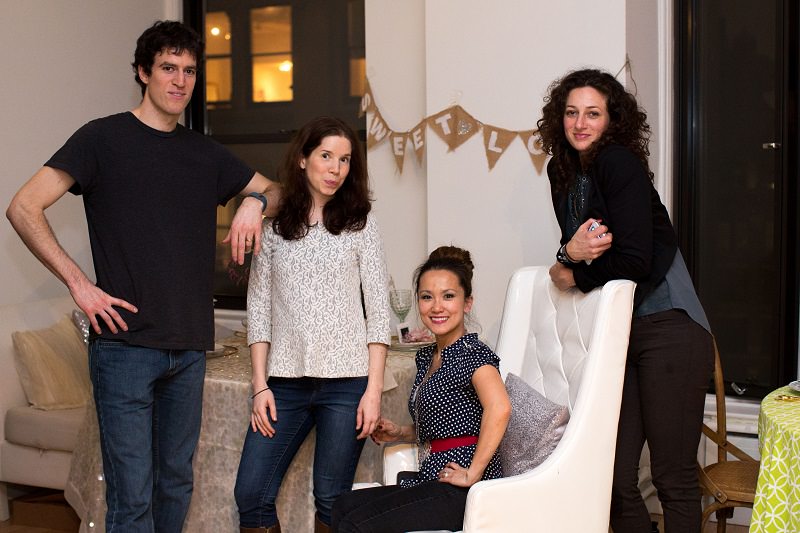 It was no frills or fuss for Team One, who relied on their talent and teamwork to secure them points in the Games … and it definitely did.
Stay tuned for later this week when we'll be posting photos of your favorite vendors in action as well as announcing the winners for the first Love List Olympics …
Photography by Whyman Studios