Weddings are special for so many reasons, but one of the things we love is seeing family and friends come together to celebrate the love between two people. Colleen and Jacki's family was there from the beginning, helping them with wedding planning and creating everything from floral arrangements and decor to the stationery for their invitations. Jacki's sister, Kerry Renee Photography, even had the chance to watch her sister get married from behind the lens as she captured their magical day, starting as the brides got ready together with champagne and laughter. "The entire family helped in so many ways, which made it fun and more exciting to see it all come together," Colleen and Jacki say.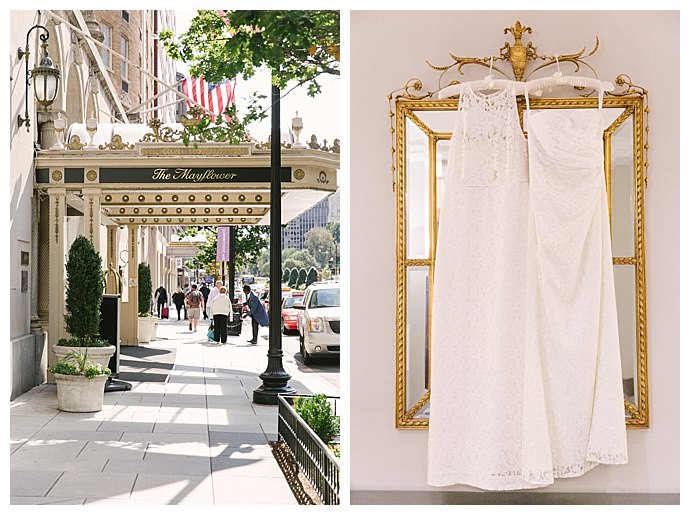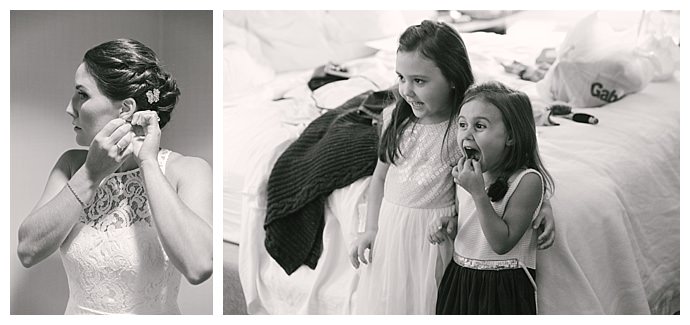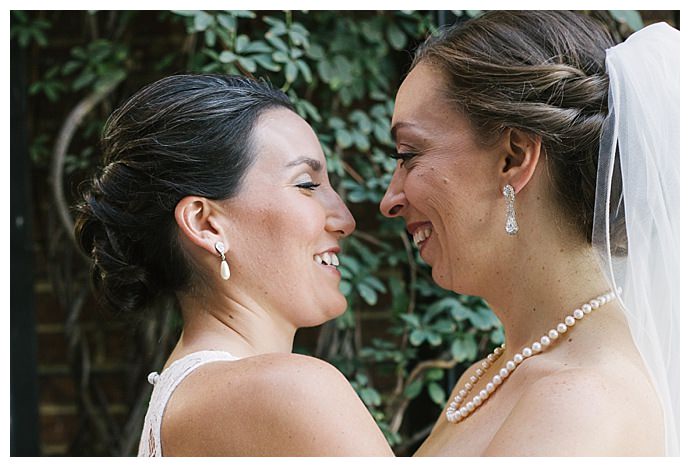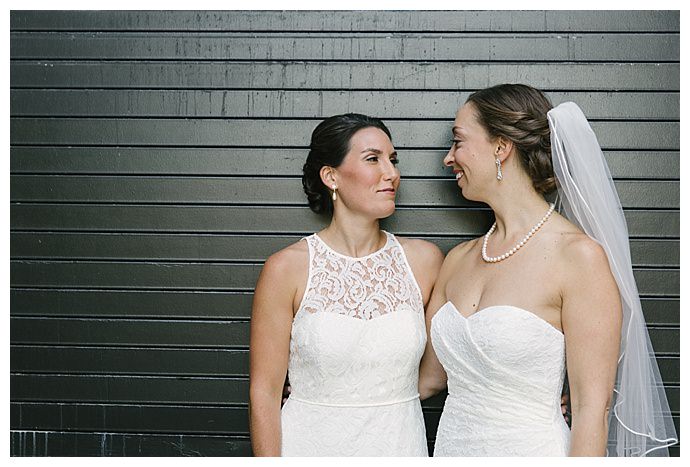 The Love Story
Jacki was studying Physical Therapy when she moved to northern Virginia to finish a rotation. She decided to live with a close friend from college, and on the day she moved in, she met Colleen. Colleen was on her new roommate's soccer team, and they hit it off immediately. They grew close quickly and continued talking every day even as Jacki shuffled around to different cities for the next four months finishing her rotations. When Jacki finished school, she moved back to Washington D.C., and it wasn't long before her and Colleen got an apartment together.
After four years in their cozy apartment, the Supreme Court legalized same-sex marriage, and Colleen and Jacki, who already knew they wanted to spend the rest of their lives together, started talking about a wedding. Because they both wanted to design their own rings, they set up an appointment with the same jeweler who designed Colleen's sister's ring and came up with one beautiful design for both of their rings, only differing slightly in color. When the rings were ready to be picked up, Jacki couldn't keep the surprise from her bride-to-be, and they went together to pick them up, excitedly trying them on in the store and again once they got to the car. Some proposals happen when someone gets down on one knee, but for these two, slipping on the rings they had designed together was the perfect way to seal the deal.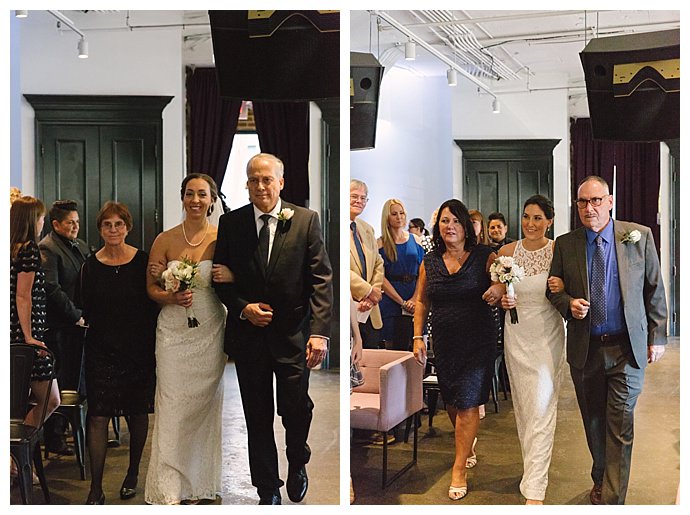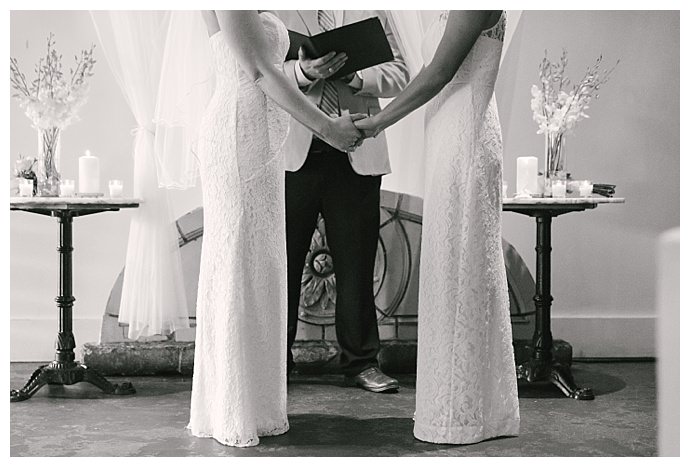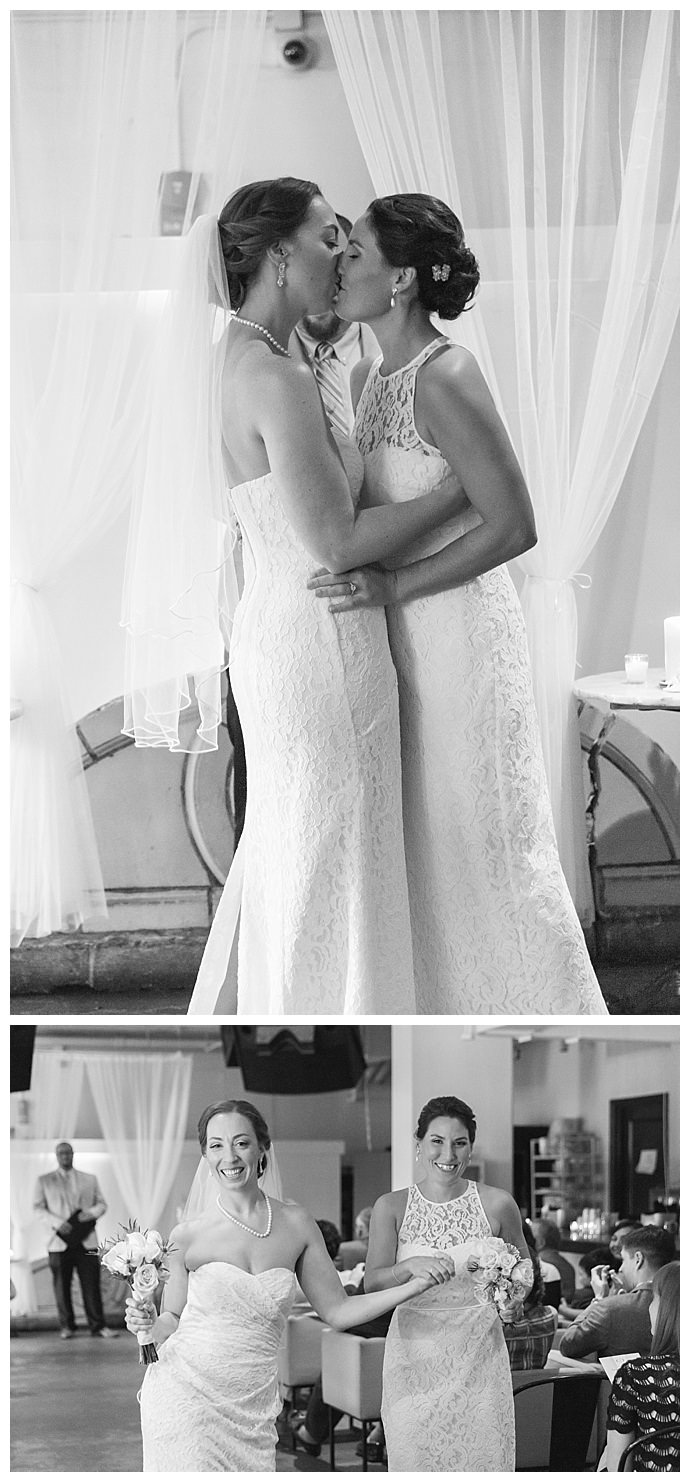 The Ceremony
Colleen and Jacki's intimate ceremony was a family affair. Their adorable and excited cousins, nieces and nephews walked down the aisle first in lieu of a traditional wedding party, and each bride was escorted down the aisle by her parents. The brides wore beautiful long lace gowns as they exchanged vows. Although the dresses were slightly different styles and purchased from two different stores, Colleen and Jacki loved how they looked together. Colleen's cousin officiated the wedding, and after their first kiss, the newlyweds walked back down the aisle to Natalie Cole's "This Will Be an Everlasting Love." The music was timed perfectly with their kiss, which the brides say made the whole thing feel like it was straight out of a Hollywood movie.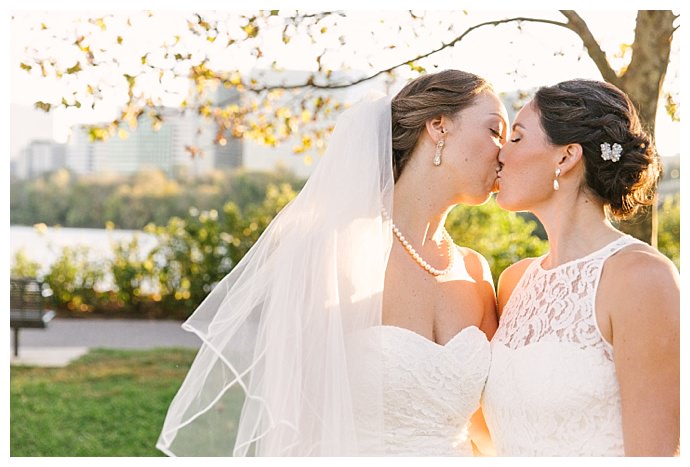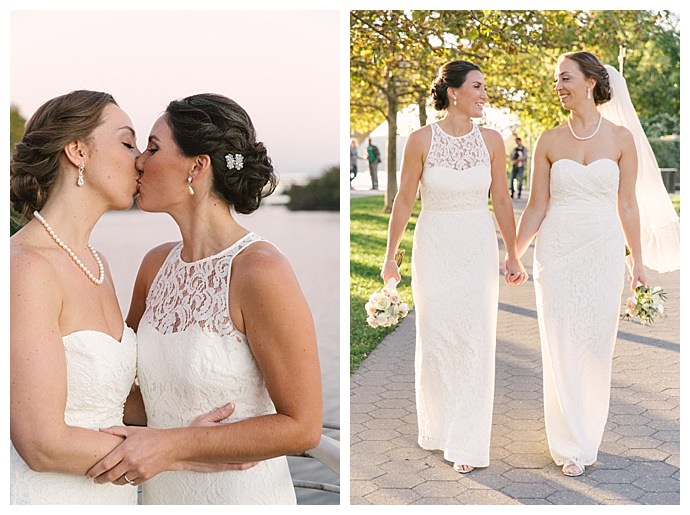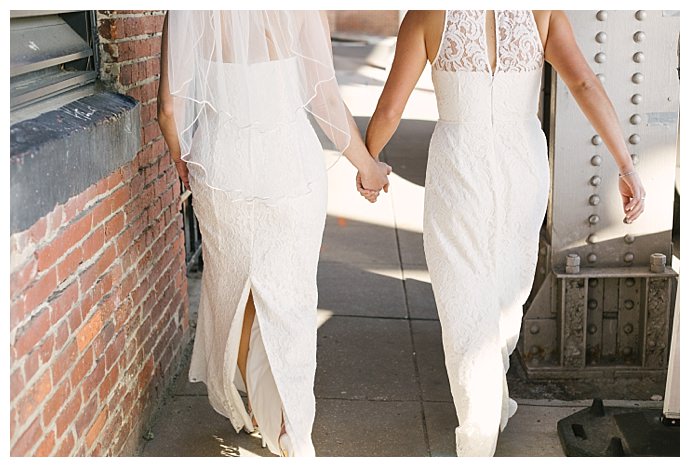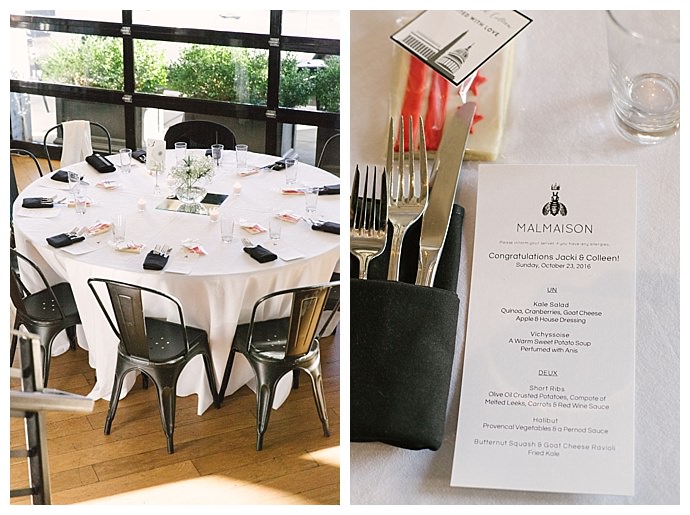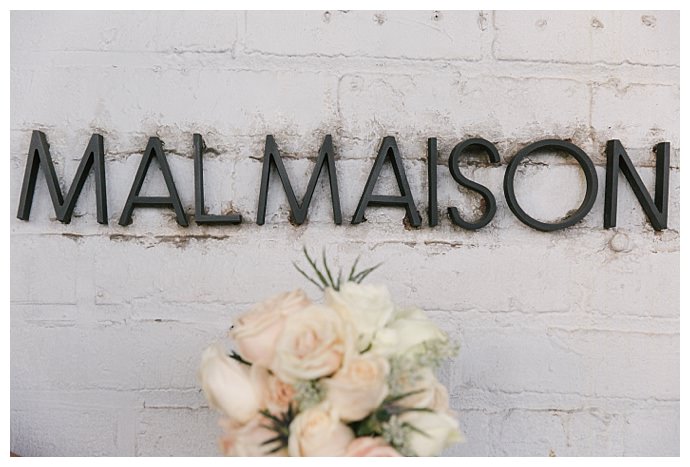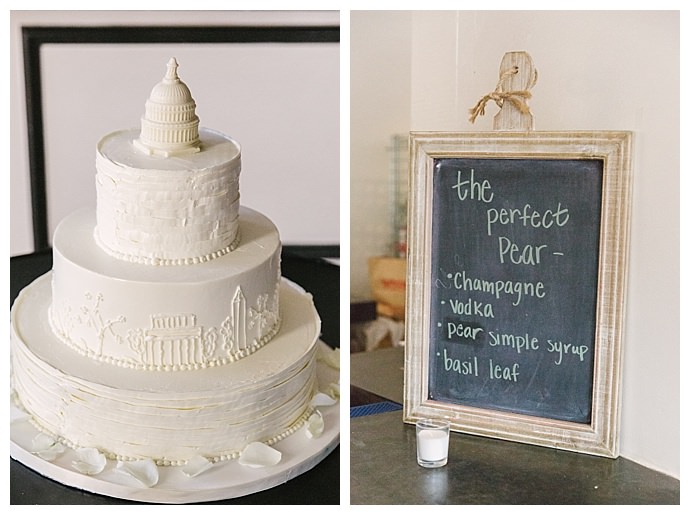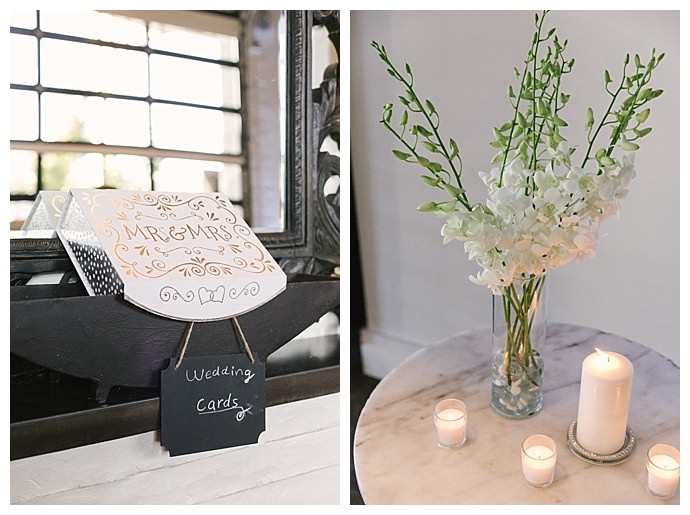 The Party
In the heart of Washington D.C., the couple paid homage to the city where they live and fell in love, threading D.C. elements into the details of their wedding. Just along the Potomac River with the Kennedy Center and Washington Monument in view, guests enjoyed a menu that Colleen, a professionally trained chef and nutritionist, helped create with Malmaison's two-Michelin star chef. The menu included delicious sweet potato soup, short ribs with olive-oil crusted potatoes and butternut squash and goat cheese ravioli with fried kale.
Fifty more guests joined after the ceremony and dinner to celebrate Colleen and Jacki's special day, and the brides cut a three-tiered white cake with D.C.'s Capitol dome as the cake topper with monuments drawn in white frosting on the second layer. In keeping with their D.C. theme, guests took home cookies in the shape of the District of Columbia's flag that said "United in Love." The newlyweds were anxious to get on the dance floor, and they shared their first dance to a slowed-down version of Jack Johnson's "Better Together" before dancing with their dads to Heartland's "I Loved Her First."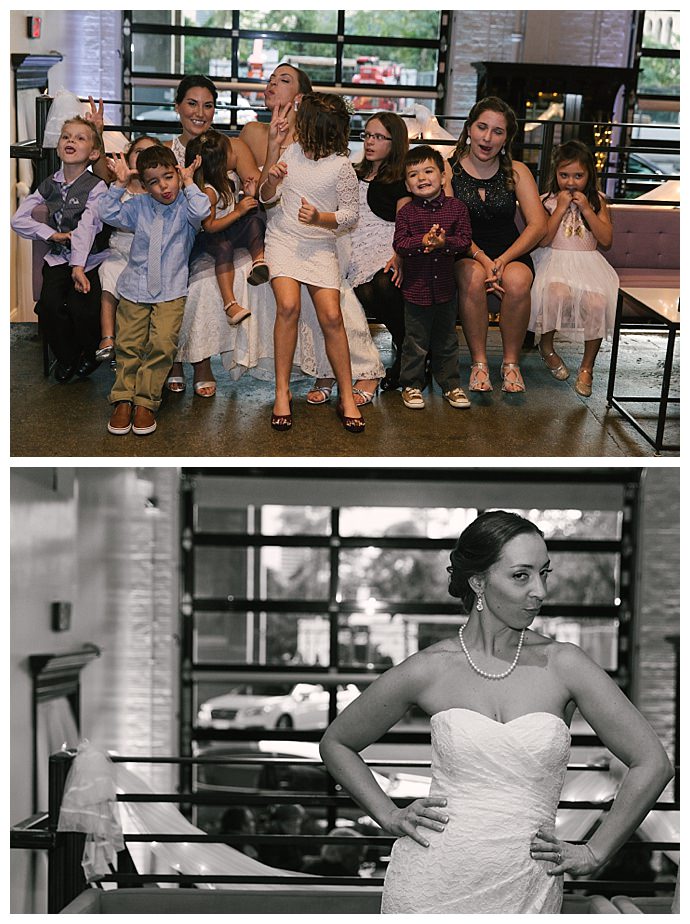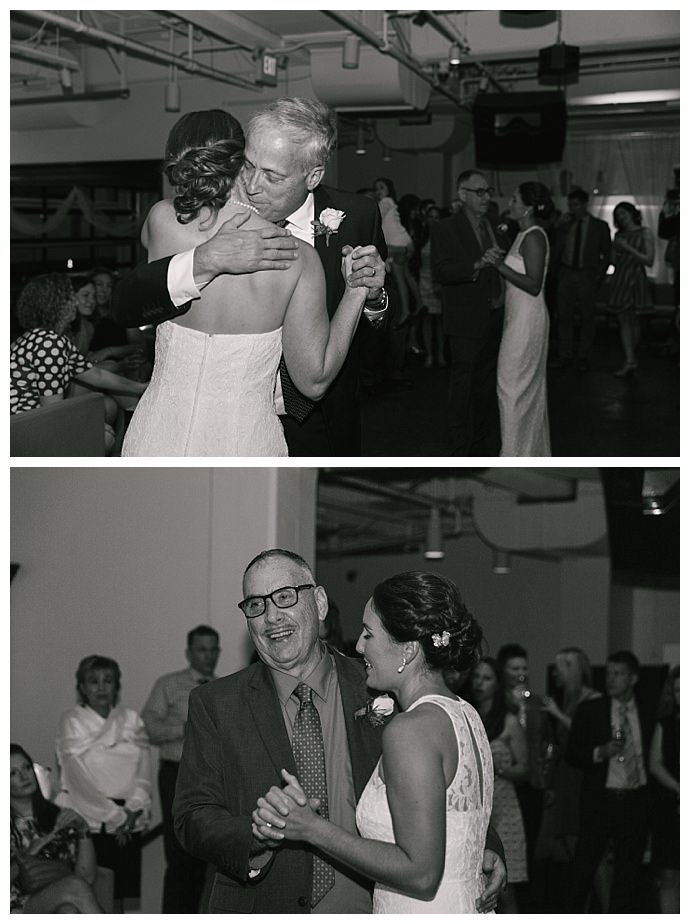 Memorable Moment
"After dinner, we hid in the back for 15 minutes or so to allow the other guests to join the party. Then the DJ announced us as the newlyweds, and we walked out to see all of our friends and family that we loved there to celebrate us. We felt so special and so loved," the brides say.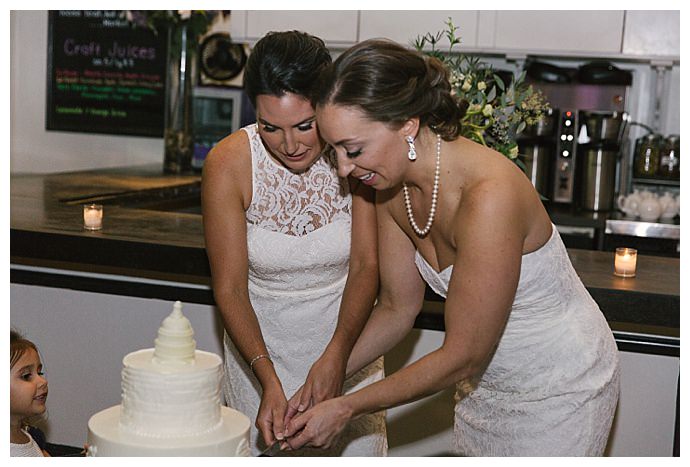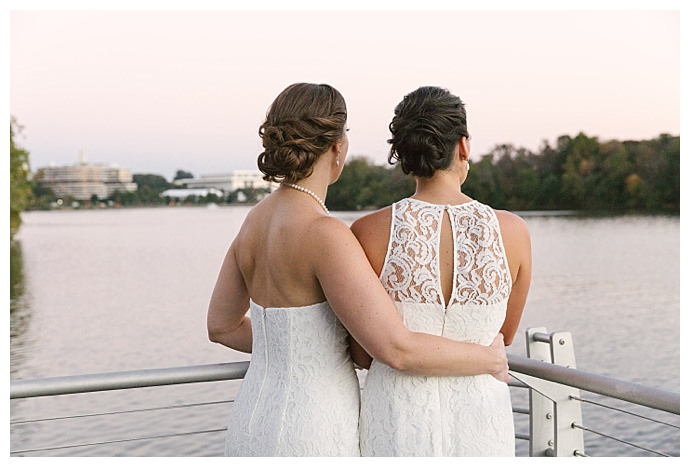 *Editor's Note: This post contains affiliate links. Each time you purchase an item via our affiliate links, Love Inc. is receiving a small percentage of the sale, thus you are helping our small, equality-minded business grow and allowing us to provide more content for YOU! Isn't that just fantastic?