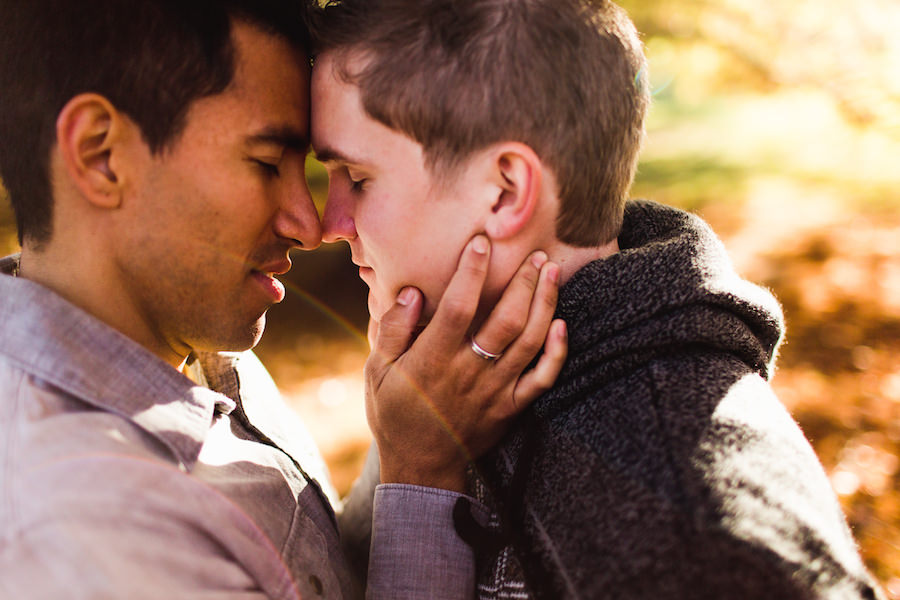 Lured to Kansas City's Loose Park by a friend who said he wanted to share "big news," Chad strolled through the park with his love of three years, Rodrigo, completely unprepared for what was about to happen.
"I saw a few photographers around and I didn't think anything of it since there were a few other people at the park taking pictures that morning," says Chad. "When Rodrigo proposed, I really thought that he was joking at first. We had talked about it before, but once he got down on one knee and showed me the ring and the photographer, I knew that he was serious and I of course said yes."
Brent Gumminger Photography not only captured the proposal but they had an impromptu post-proposal session in the park where the bright fall leaves glowed almost as much as the couple's newly engaged glow.