Six days after the Orlando tragedy that took the lives of 49 innocent souls, Chelsea and Christina had plans with their photographer, Sara of SO Photography & Films, to capture their engagement session in downtown Orlando. In the aftermath of hate, love grew from the city like uncontrollable, beautiful wildflowers: strangers were hugging, rainbow flags hung proudly next to the American flag, the streets were lined with declarations of love and support for the LGBTQIAP community. And in the ultimate way to showcase love will always win, Chelsea and Christina hopped on a tandem bike, smooched in the streets and played with their adorable four-year-old son, Jude, as Sara snapped away. "The love that we felt around the city was inspirational," explains Sara. "Big smiles erupted on the faces of those around us and we were cheered on by strangers because I believe that we reminded them what we were all coming together for: love."

The Love Story
The gorgeous couple met while working at the Public Defender's office: Christina an attorney, Chelsea a legal assistant. "Not her assistant, but we almost fit the cliche," laughs Chelsea.
"We discovered we lived three miles apart so we began hanging out. I had a four-month-old son, Jude, and it started as me running to her house to train for my 'lose-the-baby-weight' half marathon, but quickly turned into hanging out almost every day," says Chelsea. "One afternoon Christina noticed I was feeling a little off and asked if Jude and I wanted to go hit golf balls and grab dinner. After that night, the rest was history and we have been together ever since."
"I knew she was the one when Jude was probably just under a year old and they were wrestling, or she was putting her hat on him, or I don't even remember what they were doing, but they were both belly laughing and I thought to myself, this is my forever."
"I could always be myself with her and she would always say yes to my random silly adventure ideas and we would laugh the entire time," says Christina. "I never had to change who I was with her."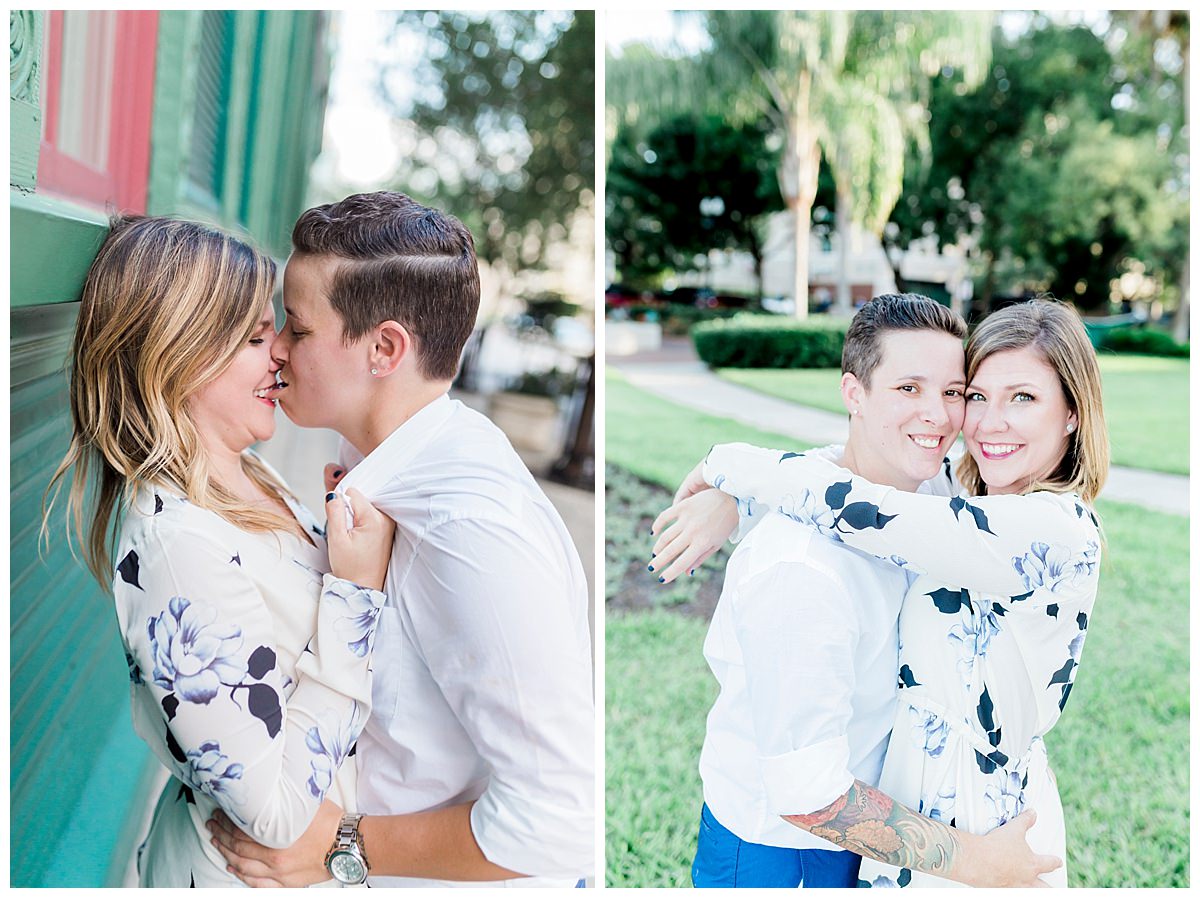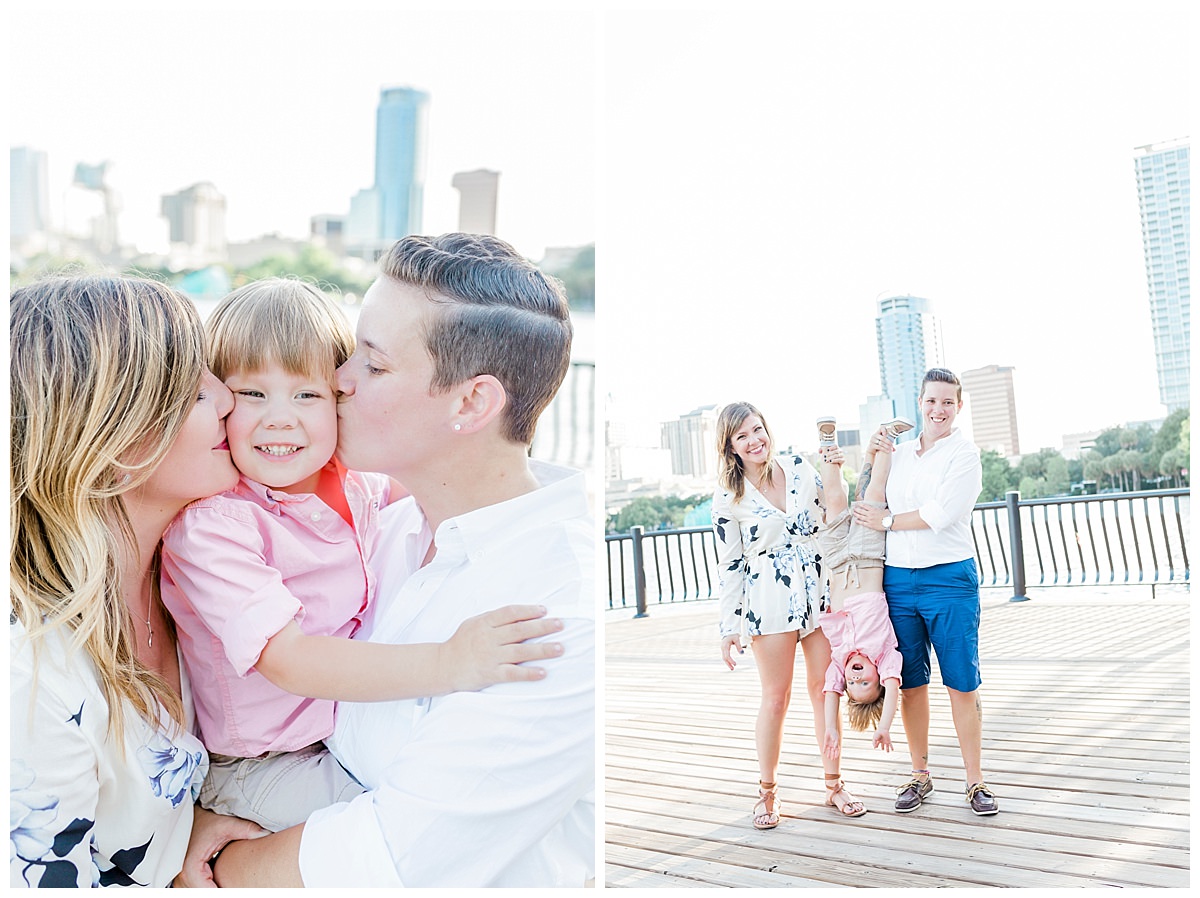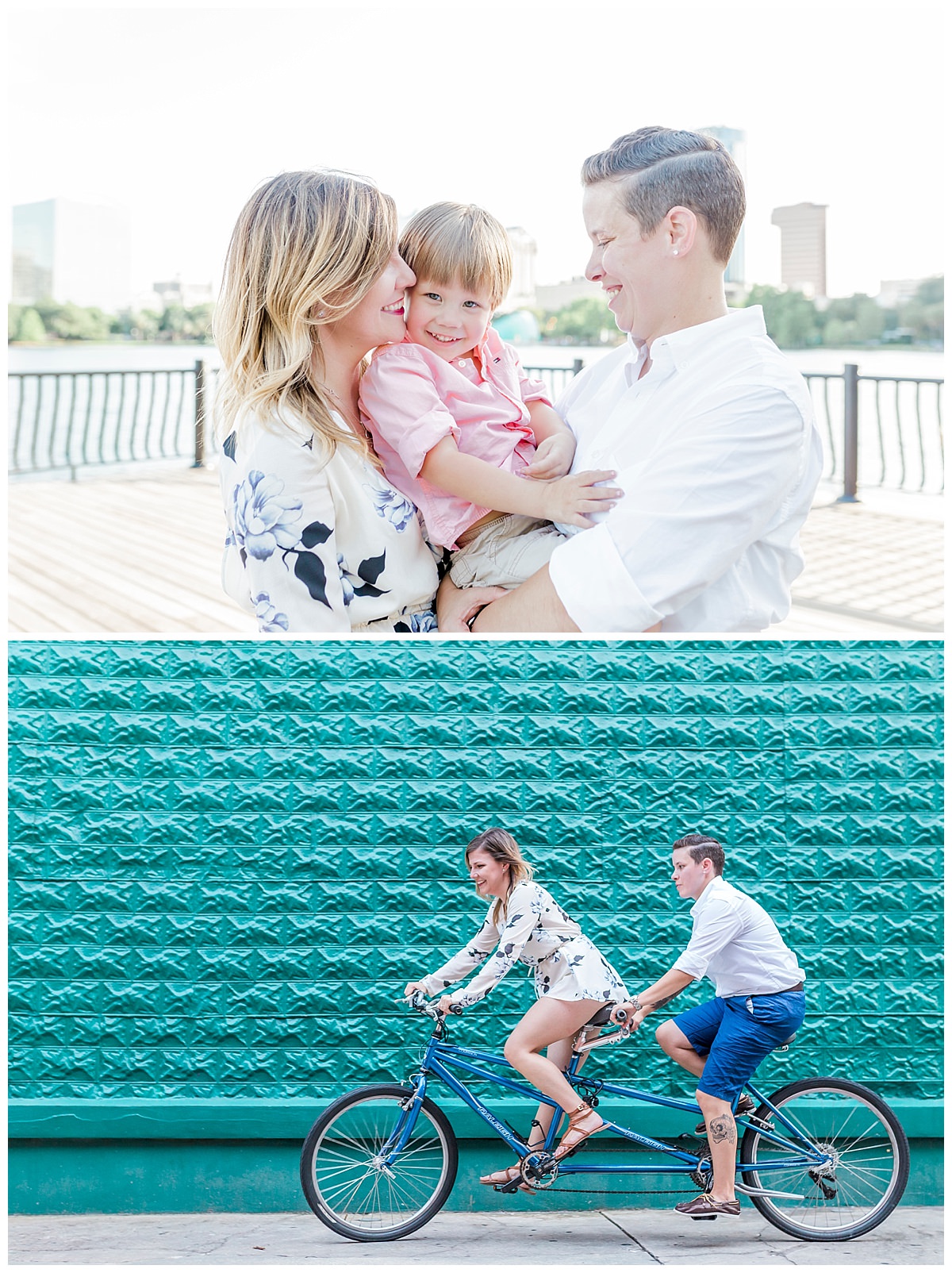 The Proposal
Chelsea's nickname is "Takesover Bogdan," so you can imagine how sly Christina had to be to pull off a proposal that would take her sweetie by surprise. Excuses for working late and office meetings covered her for picking out the engagement ring and plotting with their photographer (Sara!) on the when/where for capturing the proposal.
"On Saturday, I told her we were going to a nicer restaurant and assured her over and over that she wasn't overdressed. As we pulled up to where we usually park for Mills Market, a local restaurant the two of us used to always grab lunch at when we worked together, she got upset and asked if she could turn around to change because she was too dressed up," laughs Christina. "We then walked around the lake to get to the crosswalk and I had to stall because in the spot where I was supposed to propose there was a man sunbathing on his bike. He luckily quickly moved and I got down on one knee and proposed. Sara then popped out of the bushes and when I pointed to her, Chelsea was so dazed that she waved at a random group of strangers who happened to witness it and were clapping for us. After a minute she realized what I was pointing at and then the three of us popped bottles and celebrated. After that we met at another restaurant where I arranged some of her family to be there waiting for us. After dinner we went to our favorite bar, Stardust, where I coordinated with our close friends to surprise her there, too."
"At first when we pulled up to the lake I wanted to change because the night before the one hint she would give me about our anniversary date night was that it was a 'walk down memory lane' so when we pulled up to Mills I was thinking, "This is cute, but I need to get out of these stilettos and go put on a t-shirt!'"
"She then bent down and I walked a few steps ahead and when I turned around she was messing with her shoe, which I thought to myself 'typical Christina fashion, fixing herself up' but when she moved for her pocket and looked at me, I threw my hands over my mouth and said 'No way!'" exclaims Chelsea. "I was shaking with emotion and so happy. And then when we had more people added onto our celebration at every stop it was amazing. I love that the proposal was just the two of us and then she invited the people closest to me to come celebrate. It was perfect."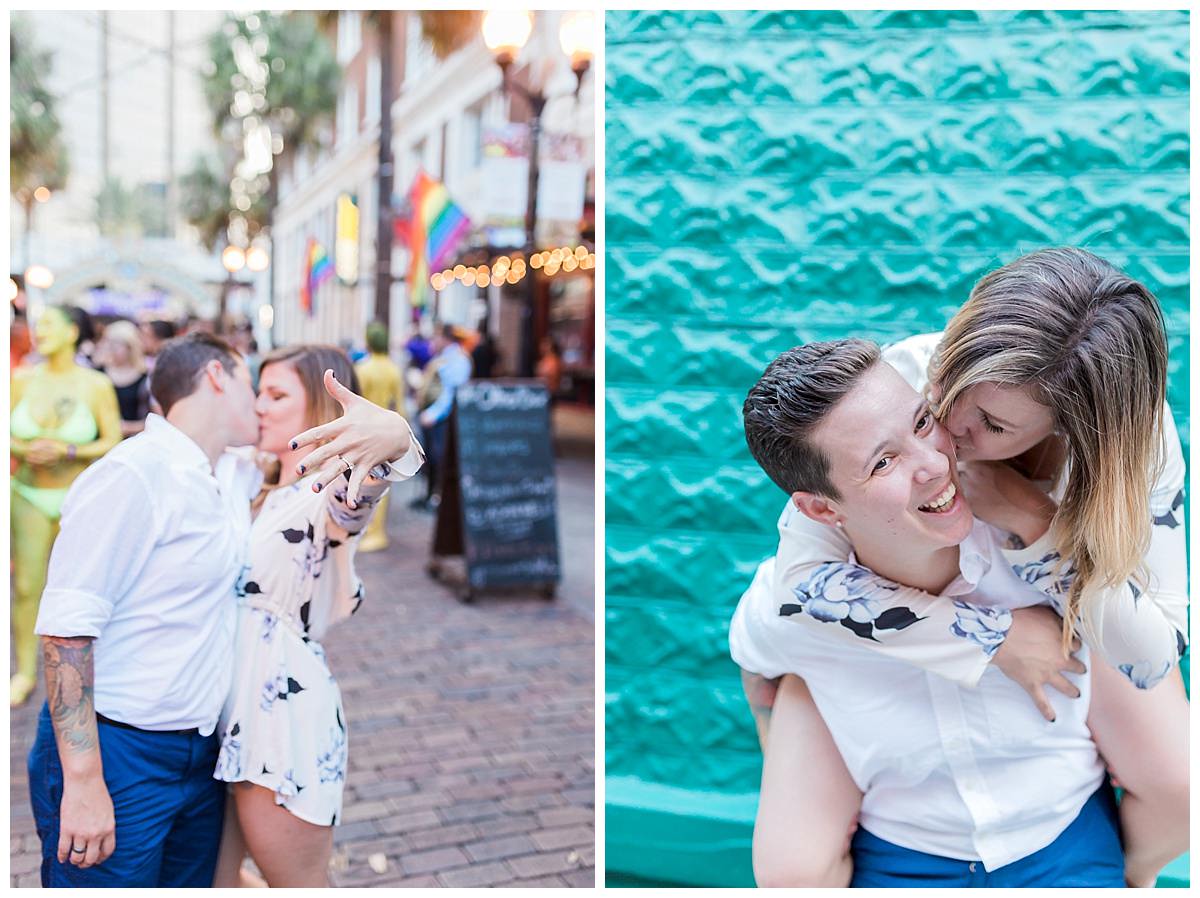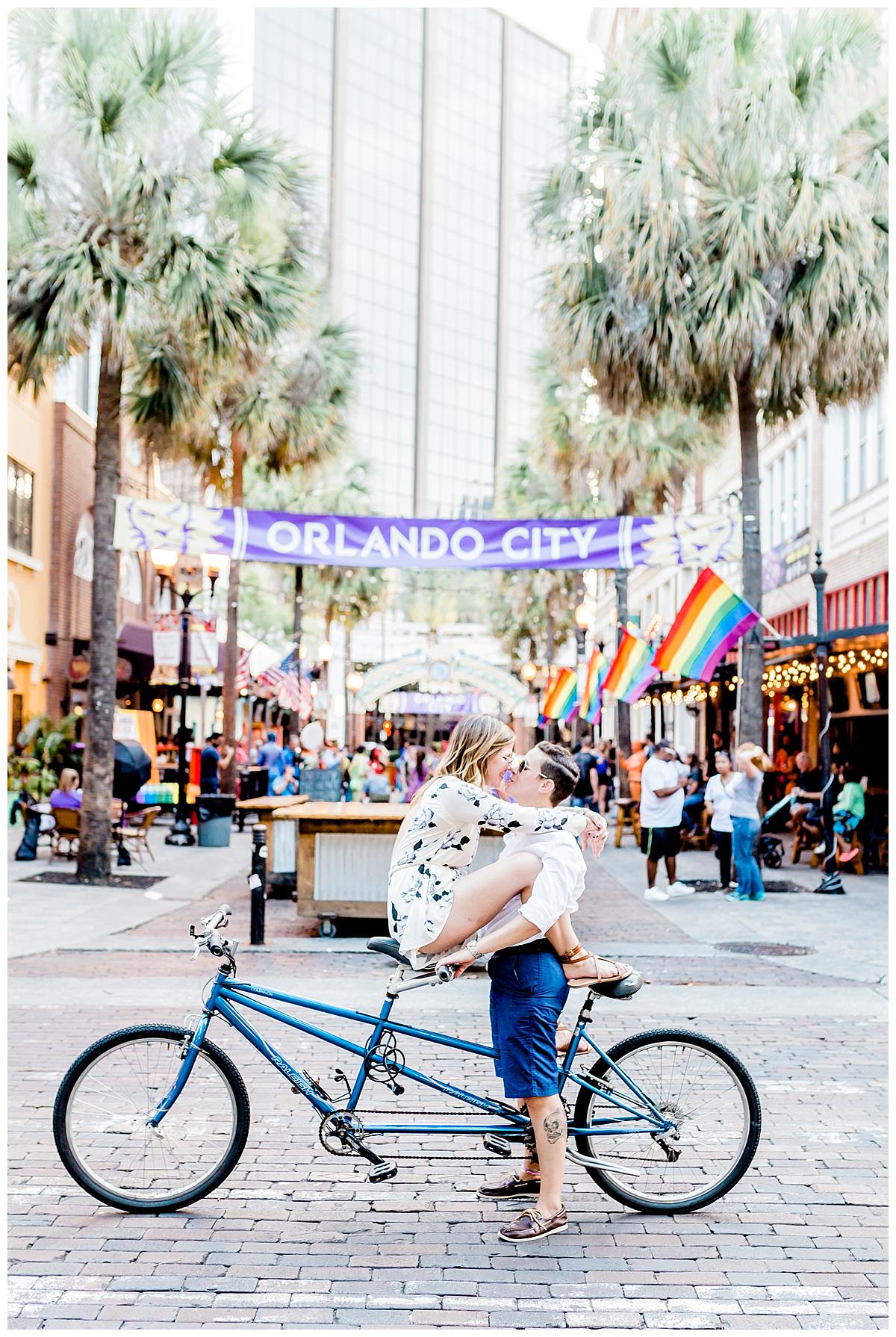 The Ring
"The diamond is a family diamond from my mom," Christina tells us of the gorgeous sparkler. "It was a loose diamond. I kept it as a solitaire, and had it set in a 4 prong white gold setting."