From high school sweethearts to college graduation, Kaitlyn and Blake have been together through it all. And seven years later, their love is just as radiant and pure as when they first fell in love. Captured by Love to the Core Photography, Kaitlyn and Blake's candid engagement shoot on Blake's family farm is as heartwarming as it gets. Between stolen smooches on the tractor and in the barn and cuddles and laughter underneath the trees, it's this type of engagement session that makes us believe in true love.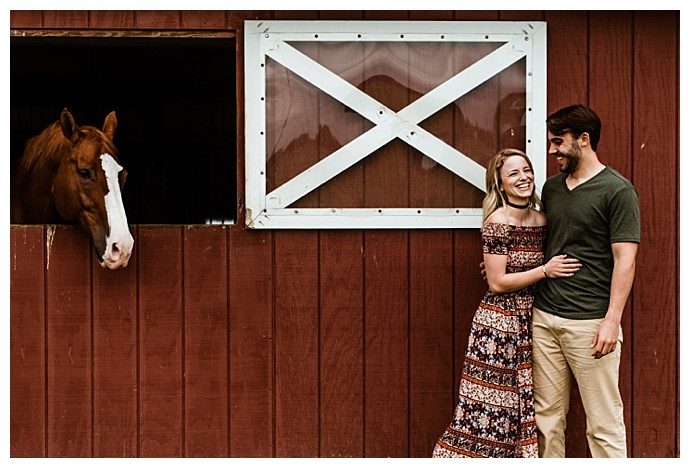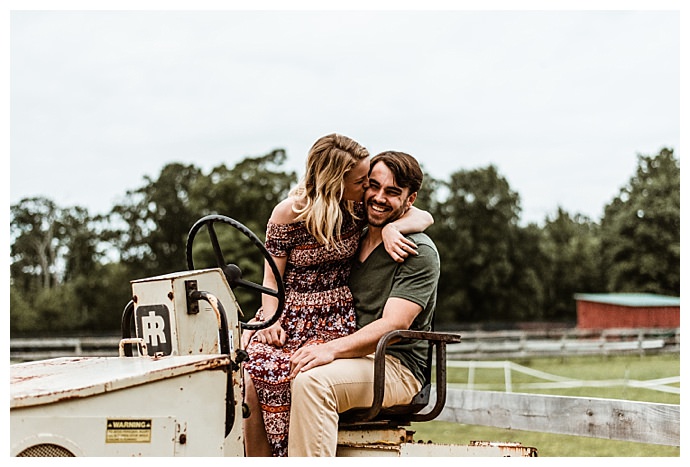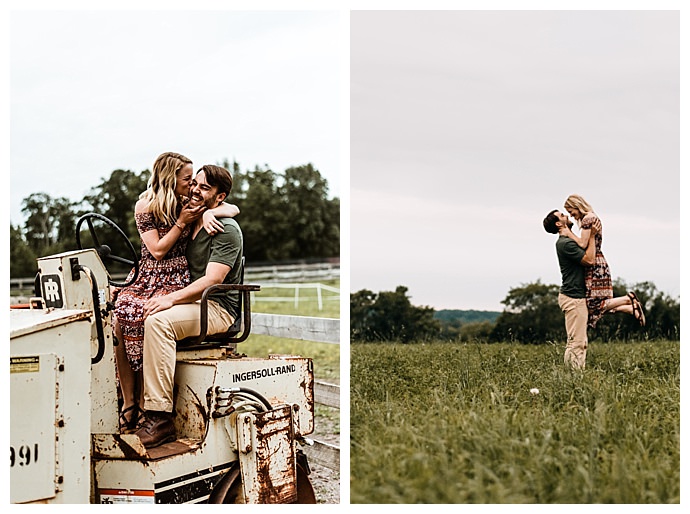 The Love Story
Kaitlyn and Blake started their freshman year at the same high school, and although Kaitlyn noticed him right away, they didn't officially meet until they had a tech ed class together. They started dating during their sophomore year, not expecting that a high school romance would blossom into the type of love that lasts forever. But as time passed by, it became evident that they were meant to be. "We were super young when we fell in love," Kaitlyn says. "Throughout the years, there has just been random moments when I knew it was him and he knew it was me. For both of us, there wasn't one big realization but multiple confirmations."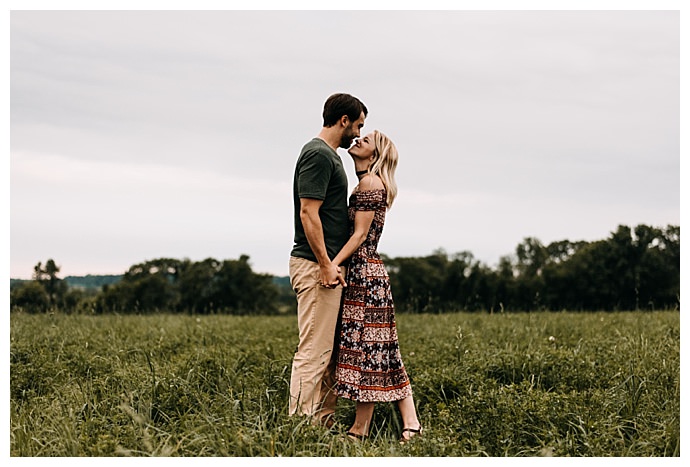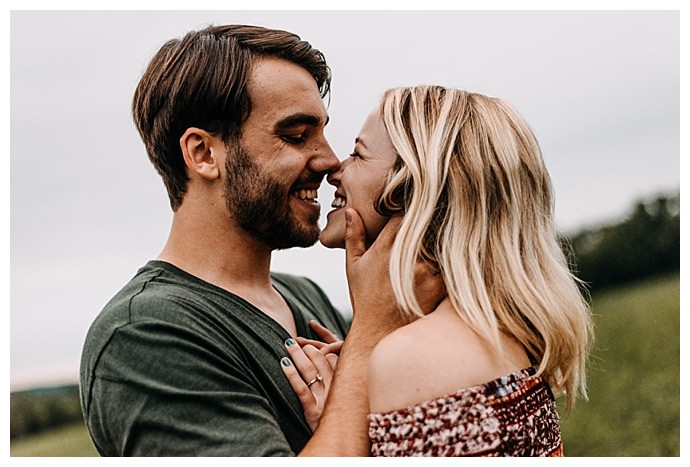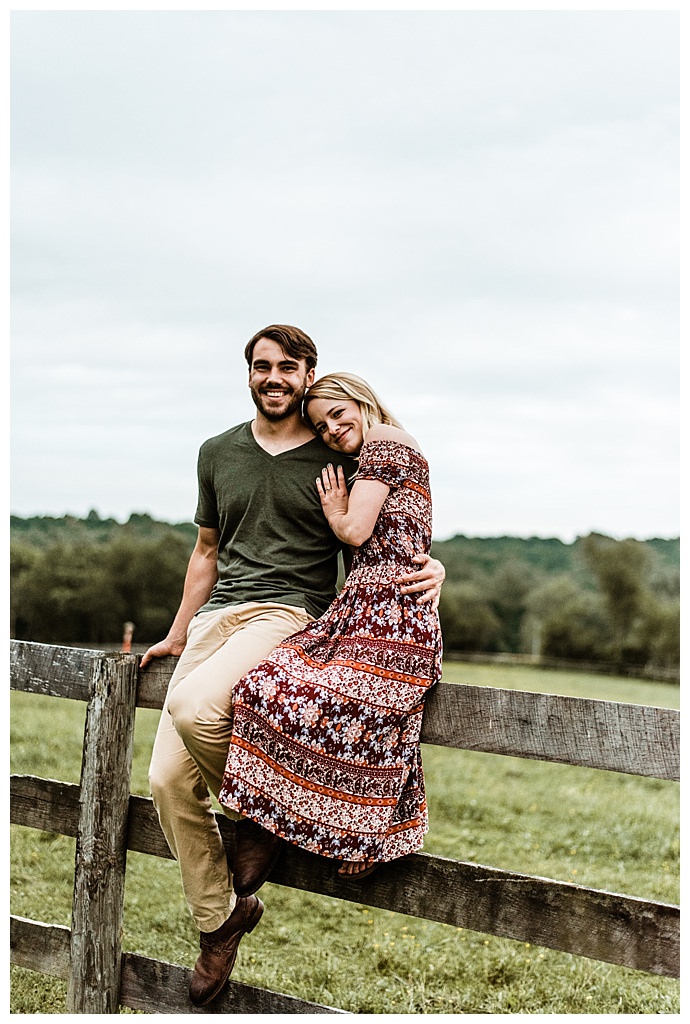 The Proposal
Six years later, Kaitlyn and Blake were in their senior year of college and they had just celebrated their anniversary. "Blake and I were going to go out, but he wouldn't tell me where," Kaitlyn says. But when Blake came to pick her up, he told her there was a change of plans and he was taking her to one of her favorite places instead: a gorgeous winery in Maryland wine country, which also happens to be where Kaitlyn works. "I was pumped because we rarely get to just go there together and relax," Kaitlyn says. They grabbed a bottle of wine and two glasses, and Blake picked a table with a view. 
"It is such a beautiful day in November that Blake mentions we should walk around the vineyard," Kaitlyn says, remembering that special day. "As we are walking, he starts going off the path and behind a building where I've never been before." Blake smoothly played it off as if he was just exploring, but the moment Kaitlyn's 85-pound dog, Gunner, appeared wearing a tuxedo, Kaitlyn realized what was happening. Kaitlyn's dad escorted Gunner, who was wearing a pouch around his collar, toward them, and Blake knelt down to pet Gunner and retrieve the ring box from the pouch. "Blake took my hand, got down on one knee, opened the box, which held the most gorgeous ring I've ever seen, and asked me to be his wife," she says. "It was one of the happiest days of my life. Afterward, we could not stop smiling, embracing one another, and I could not stop staring at my ring and holding it out for everyone to see!"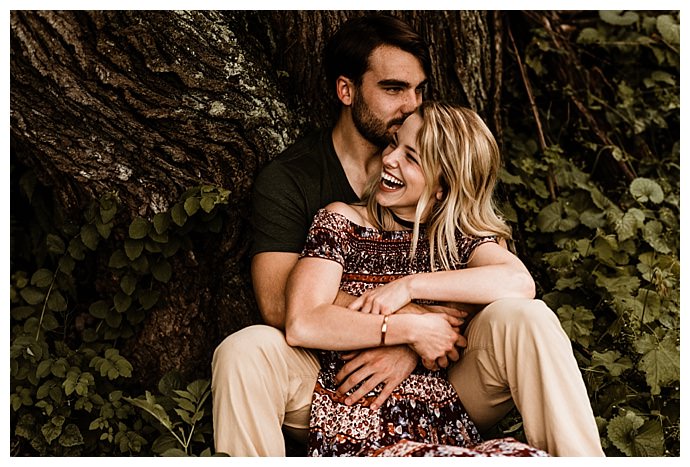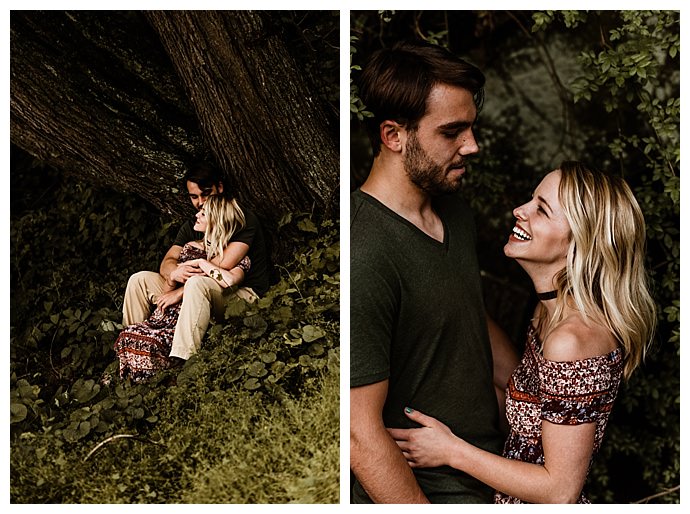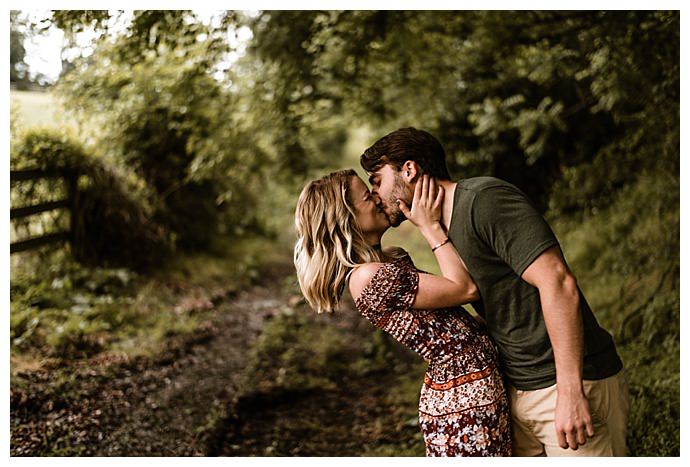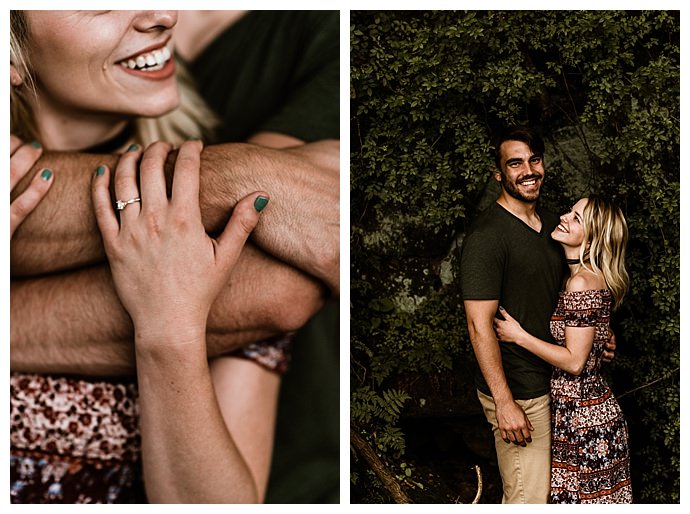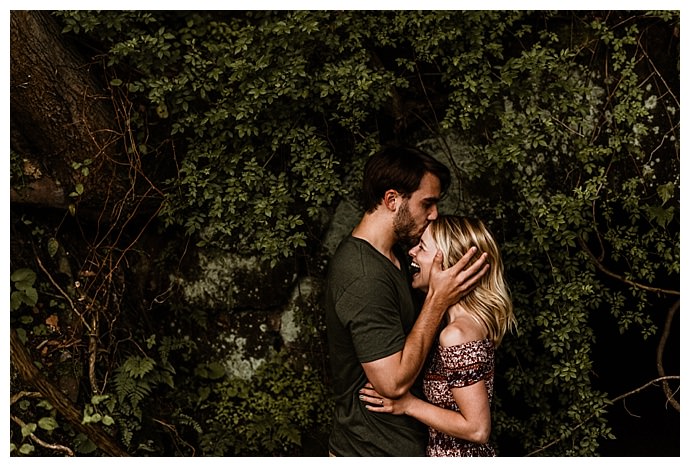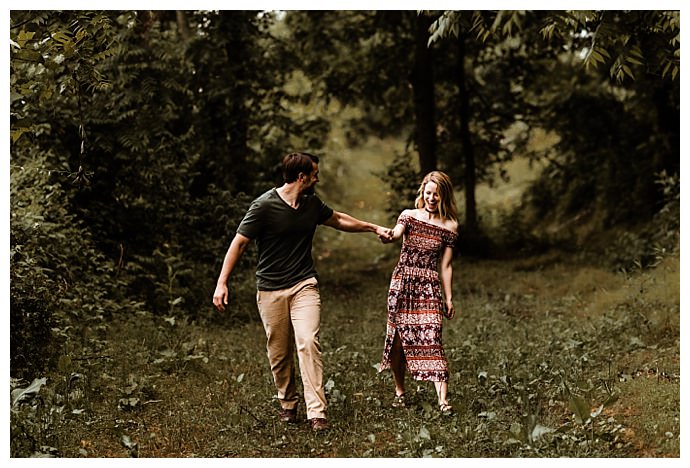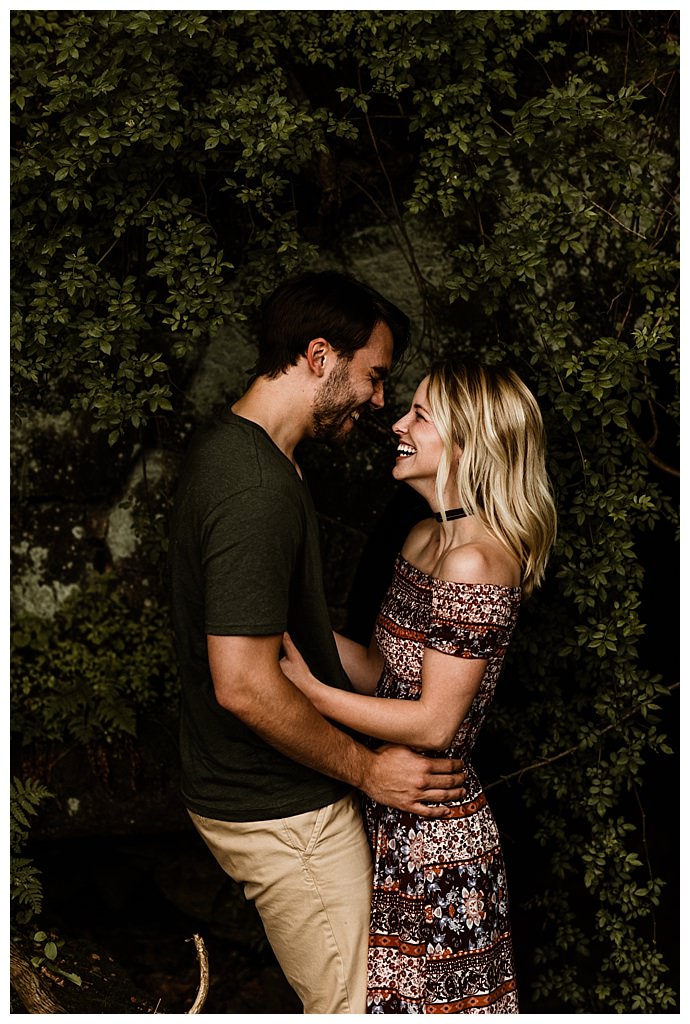 The Ring
Kaitlyn's rose gold Tacori engagement ring has an oval center stone with half-almond crescent accent diamonds on the band, which give the ring a unique, vintage look.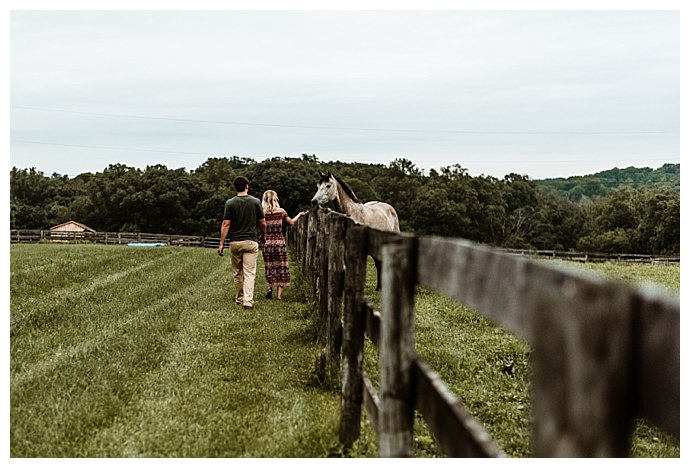 Memorable Moment
"The pure joy that was radiating from both of us after he proposed," Kaitlyn says. "It was the most amazing feeling! Also how my dog was dressed in a tuxedo. I mean, come on! How adorable is that?"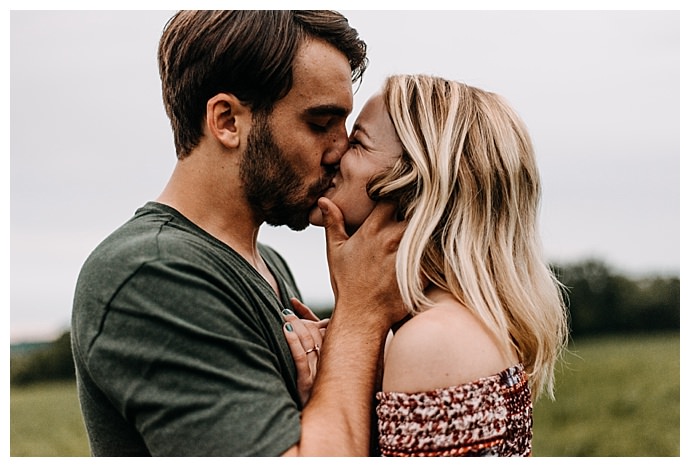 The Wedding Date: September 15, 2018