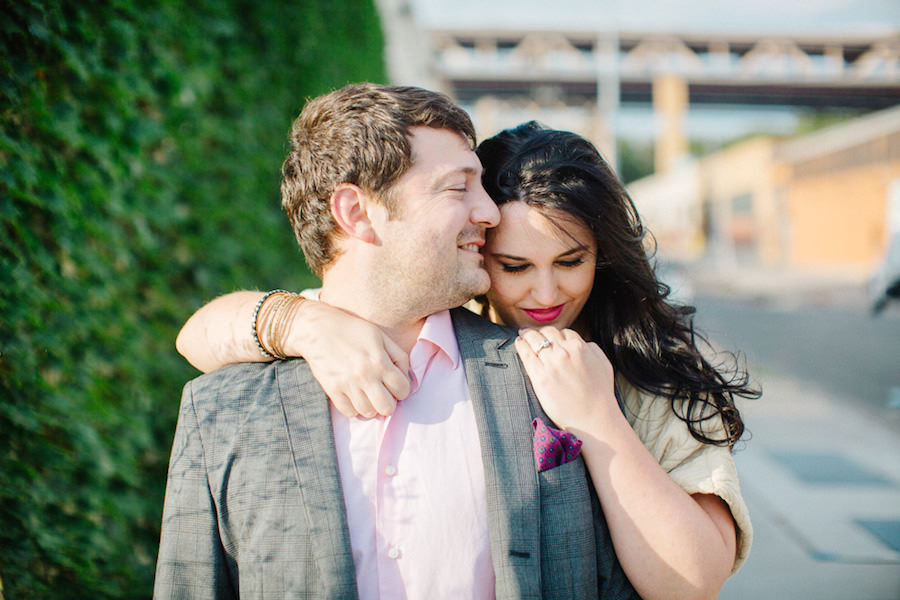 After featuring close to a hundred engagement shoots over the past two years, I'm so excited to have the opportunity to share my own.
From a wedding editor's eye, Allan Zepeda is a fierce photographer. The images not only freeze split-second instances when my fiance and I gave each other genuine grins and our typical silly facial expressions, but we chased the light around Long Island City, N.Y., and the way he captured it is insanely beautiful. We put our trust in Allan and let him do what he does best, picking locations that represented our style and were unique. We hopped from the exterior of The Foundry (one of my favorite New York City wedding venues) to a cool, abandoned parking lot underneath a white overpass and ending at a bar, natch.
Admittedly, it's a little strange to be writing my own love story, so bear with me as I tell it, sprinkling it with quotes from my beloved husband, Eric.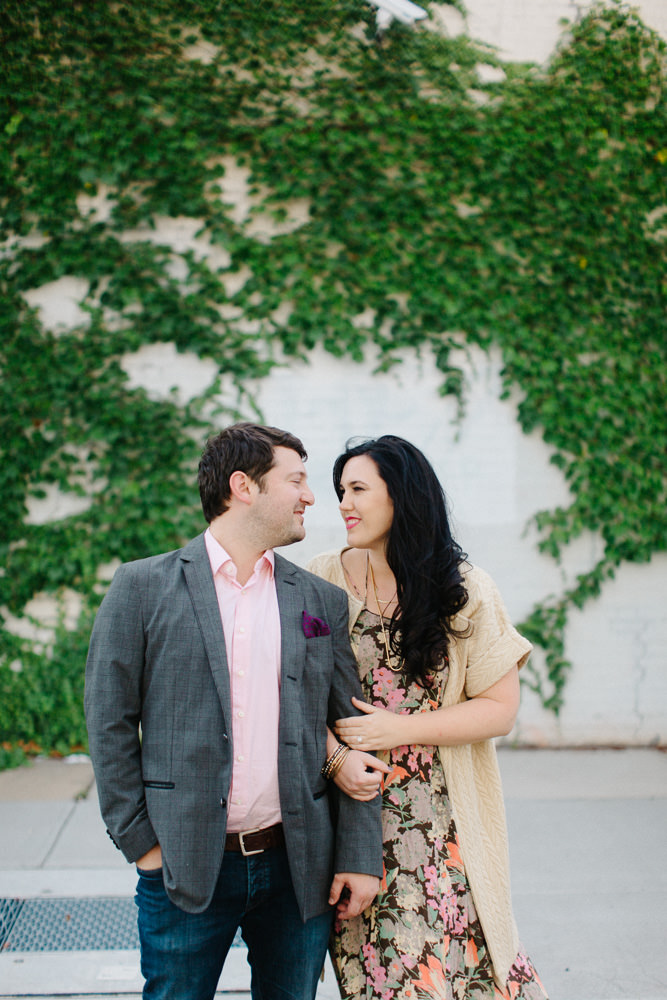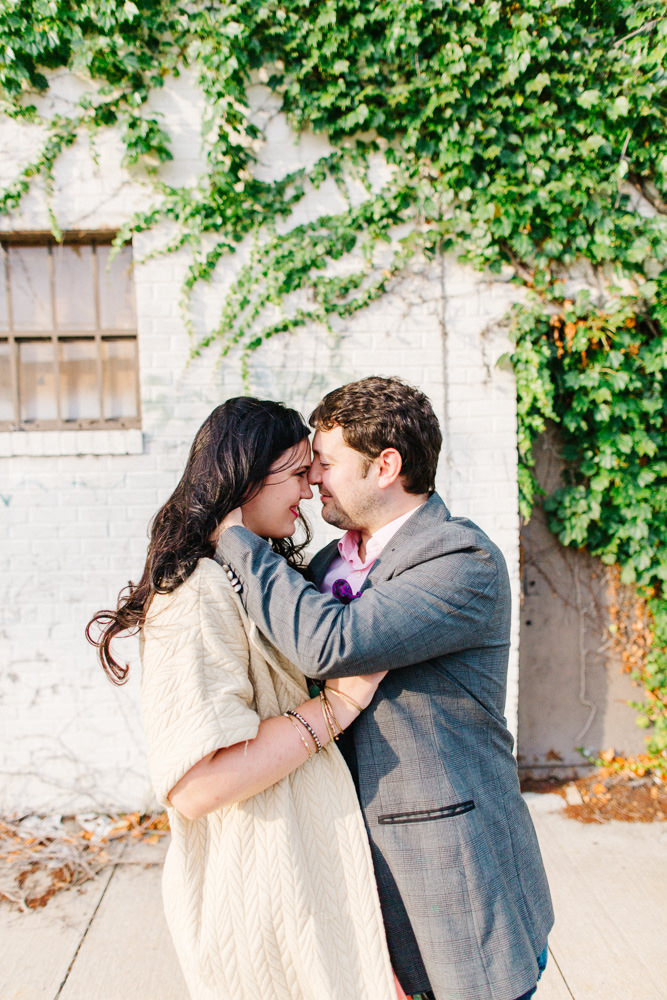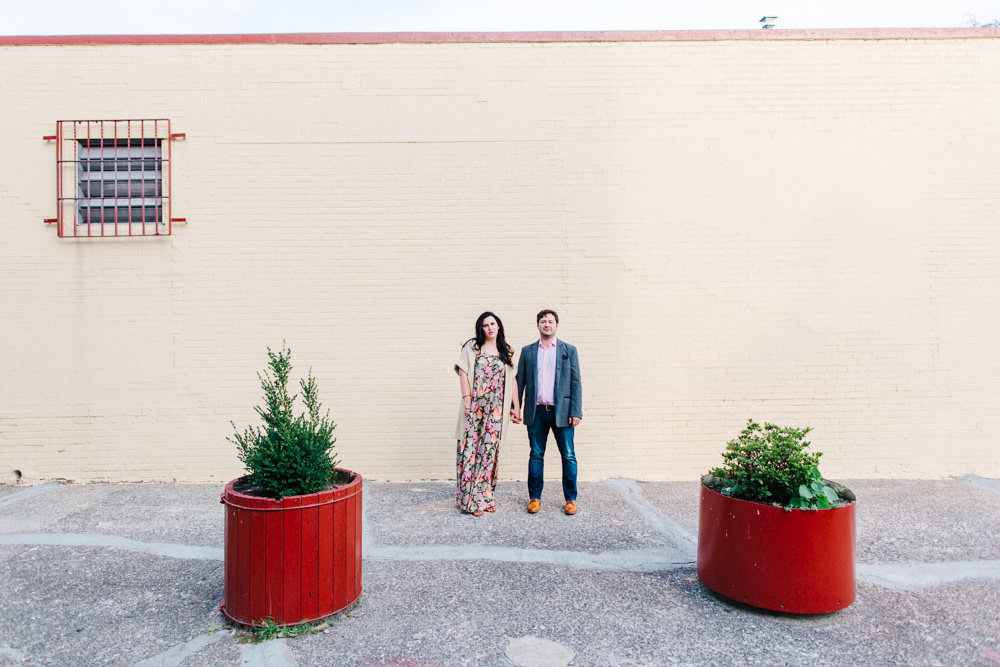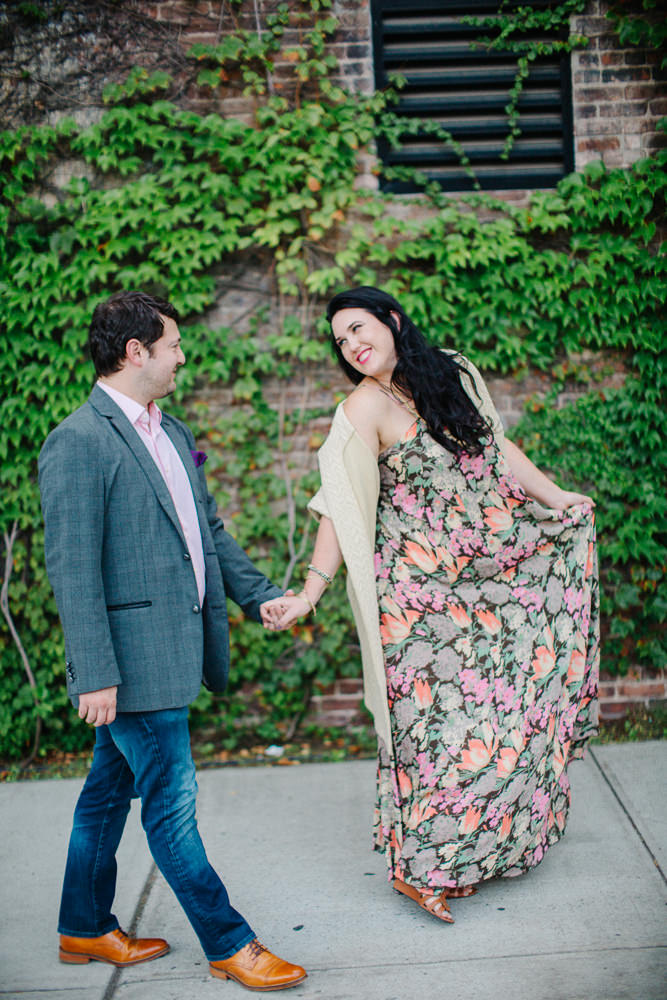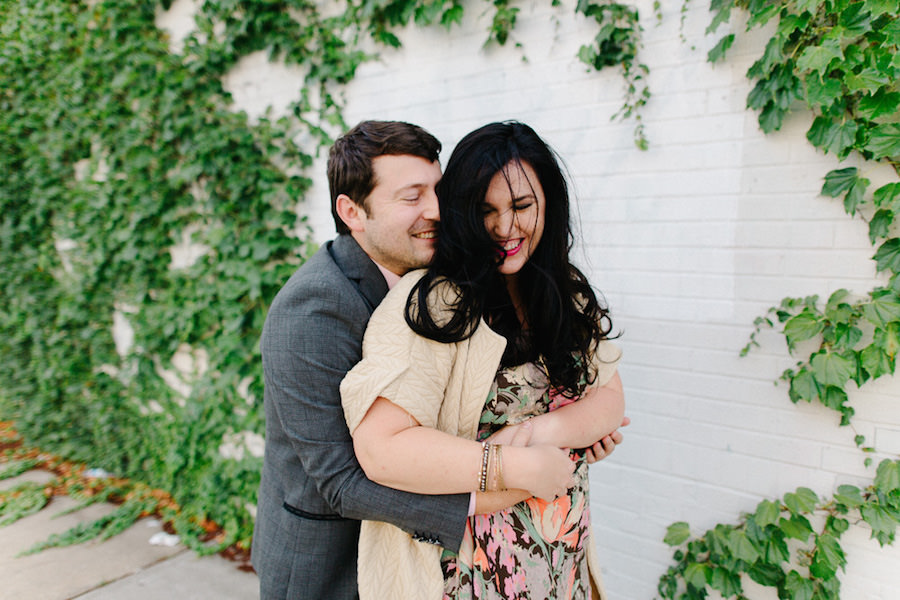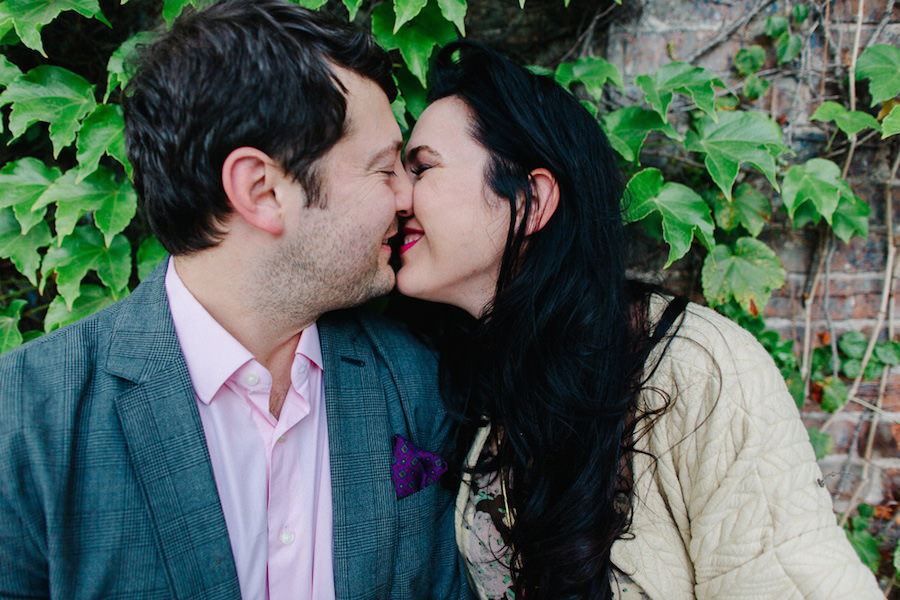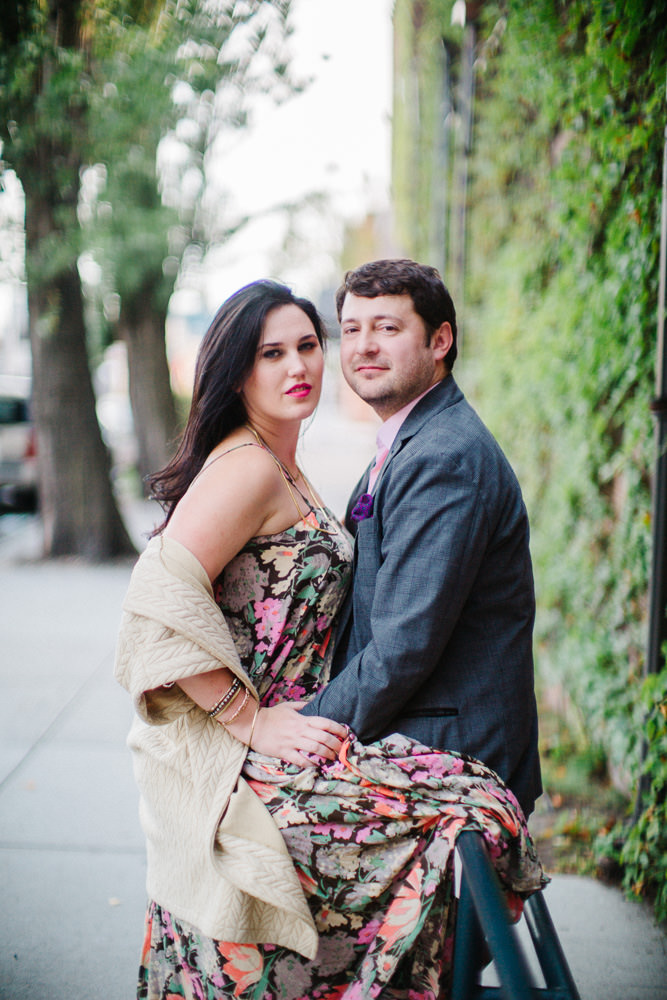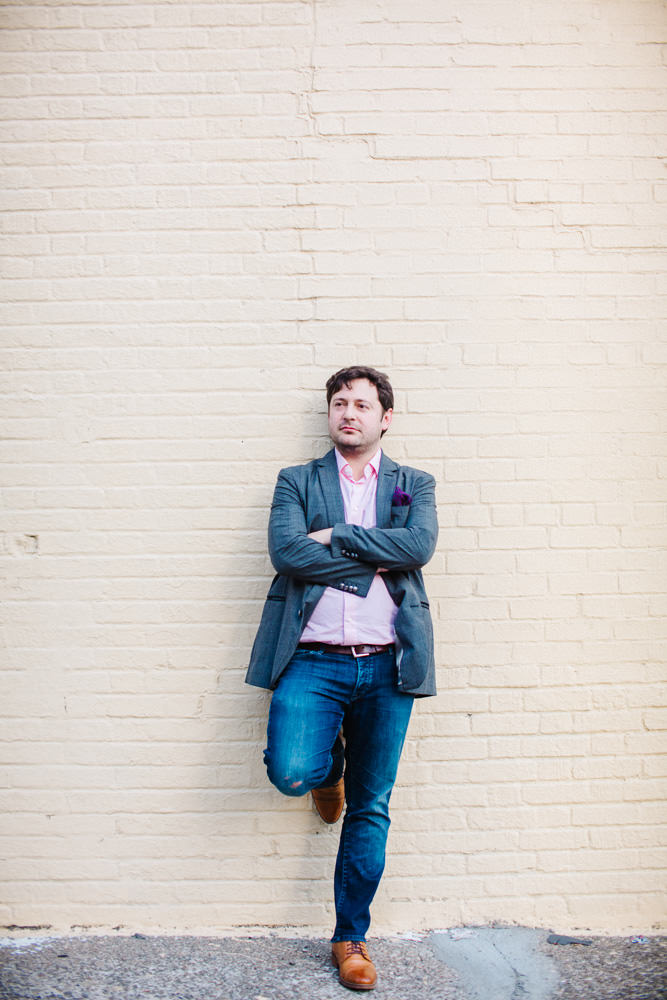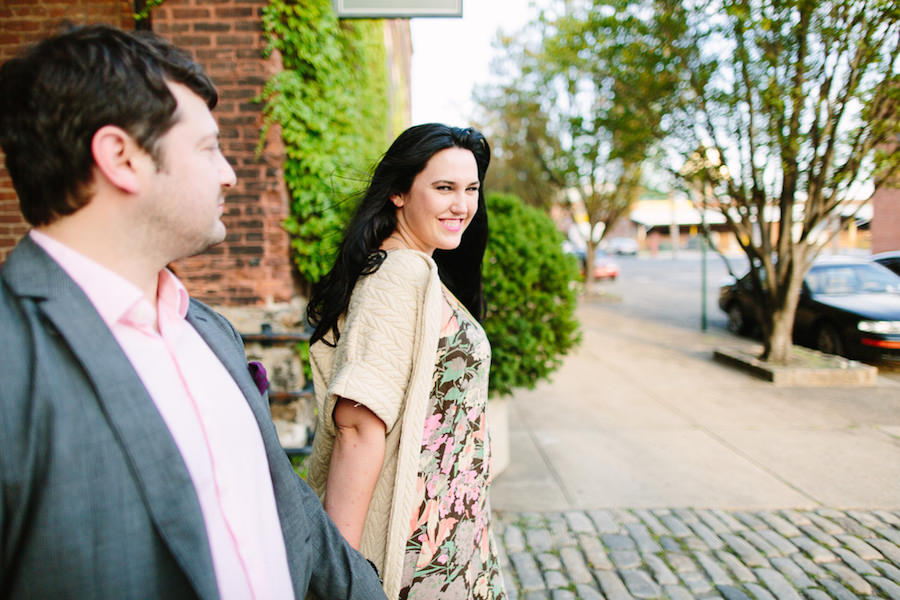 The Love Story
We actually met online (high-five match.com!). Our first date didn't have the best start — it was a snowy New York City night and Eric picked a place that couldn't have been more difficult for me to get to (I quickly learned planning isn't his forte). And his outfit … bless his heart. But even though I had two strikes against him before I even sat down, they were quickly erased five minutes into the conversation. We undoubtedly had an instant connection, immediately bantering and not a single awkward silence in sight. And, five years strong, we still haven't had one.
I knew on our second date, which was over cheap pizza and beer during trivia night at an East Village college-crowd dive bar, that this was the real deal. Not only did we kick everyone's ass in trivia, there was a chemistry with him that I had never felt before and between flash rounds of pop culture knowledge, I realized that this was the beginning of forever.
"I knew she was The One almost immediately," adds Eric. "She met many of my friends together at a Jets game very early on in our relationship and charmed them all. Also, later that year on a trip to St. Maarten was when it really hit me that she was the one I wanted to spend the rest of my life with."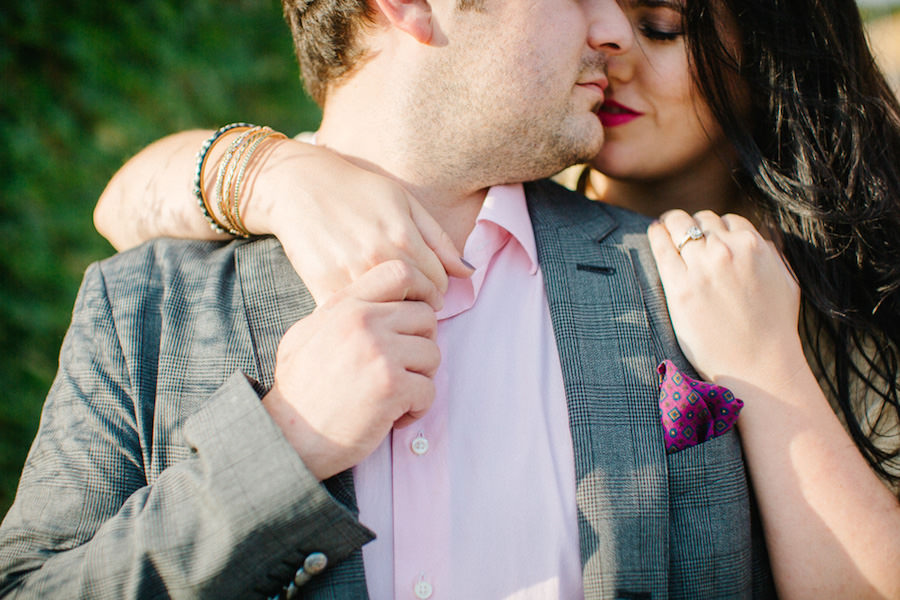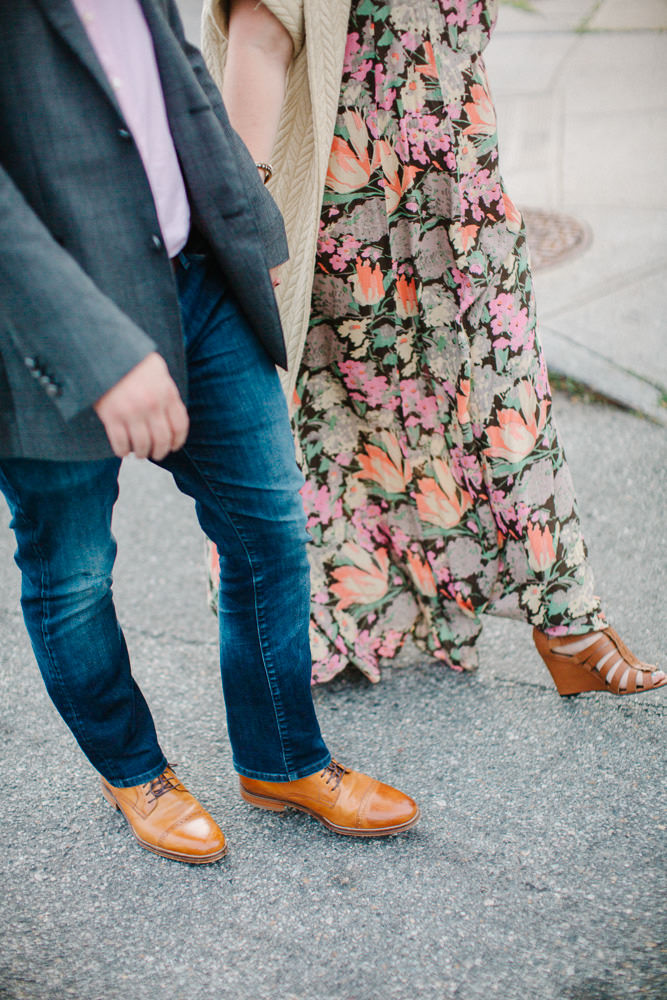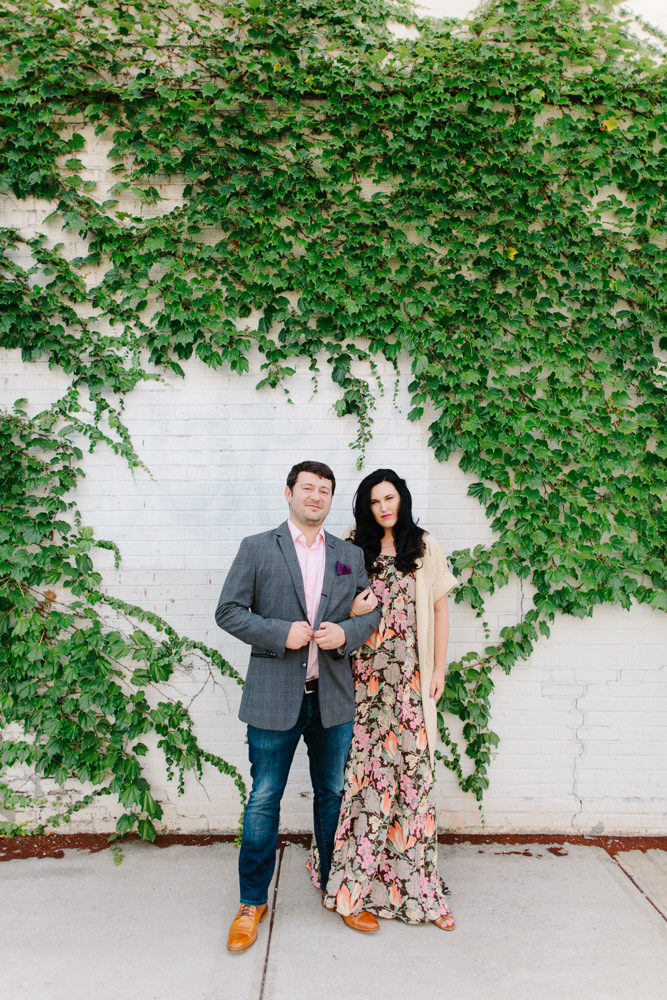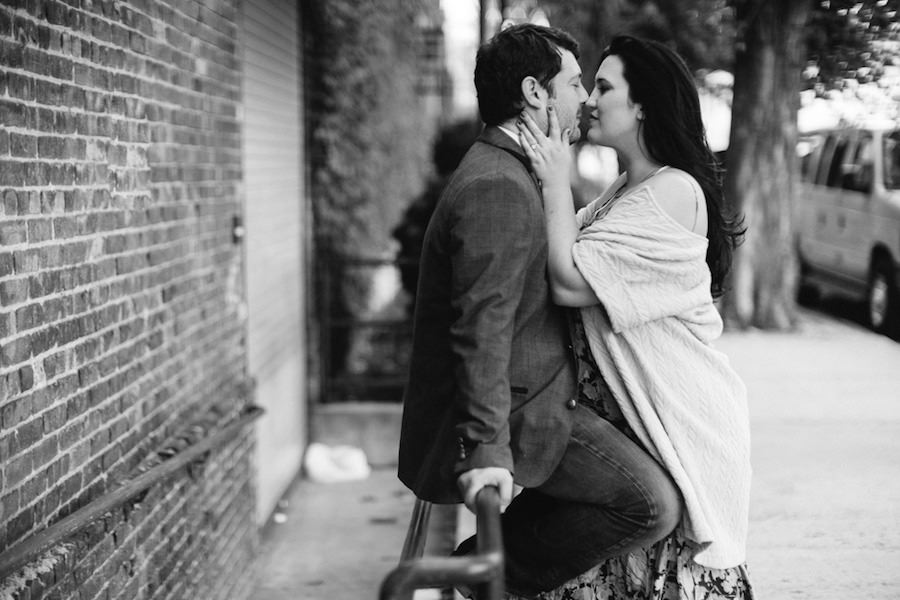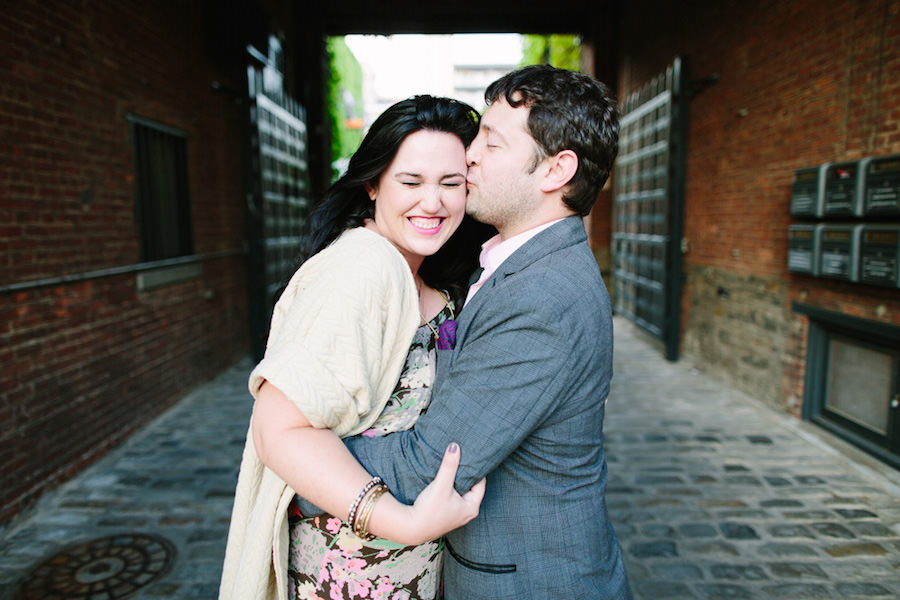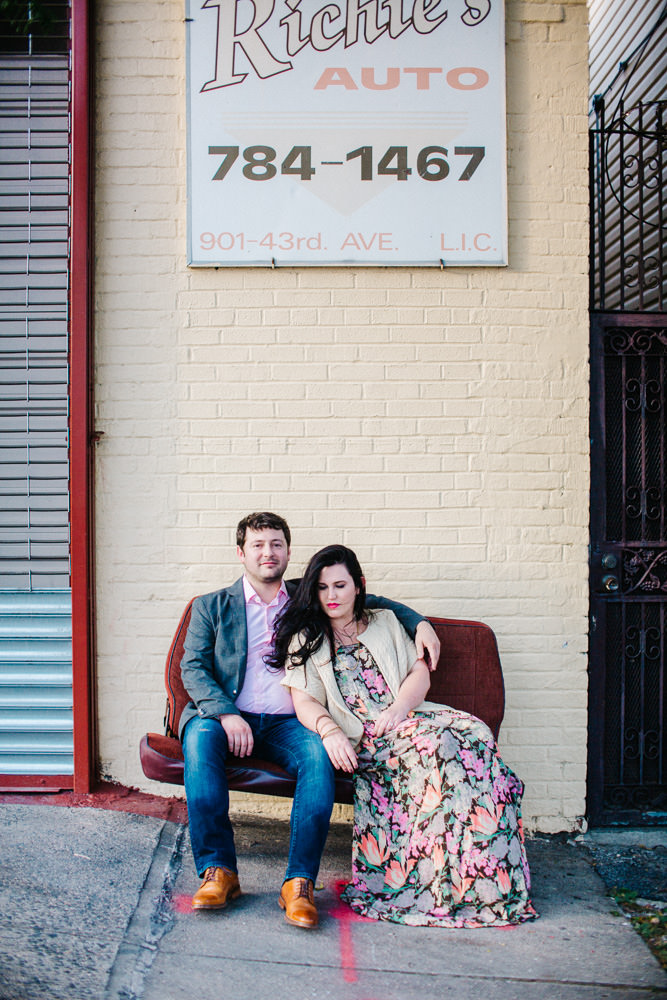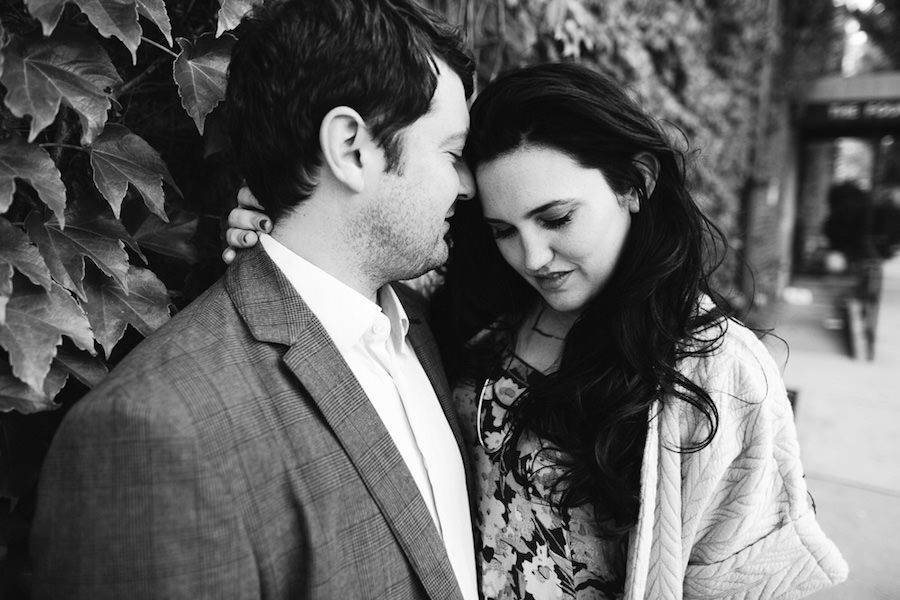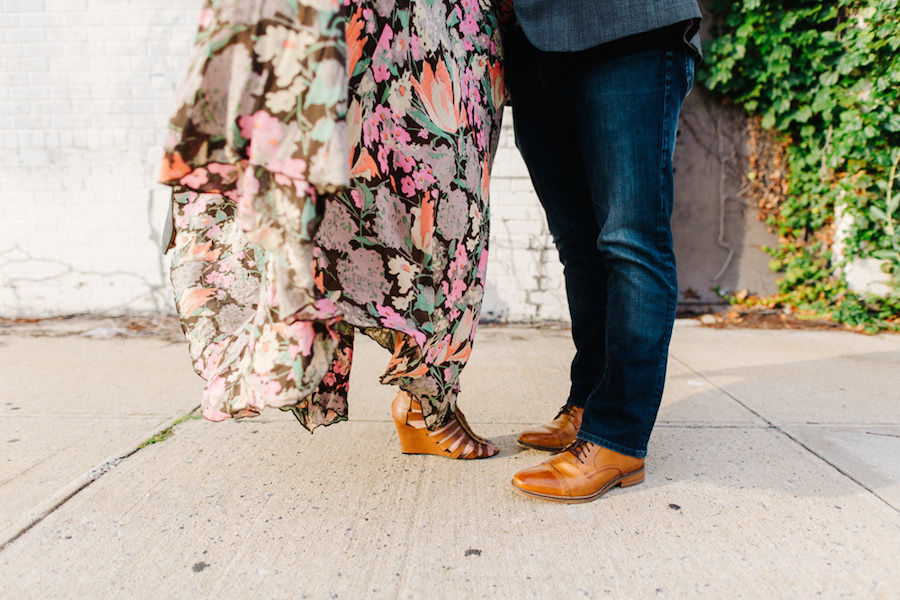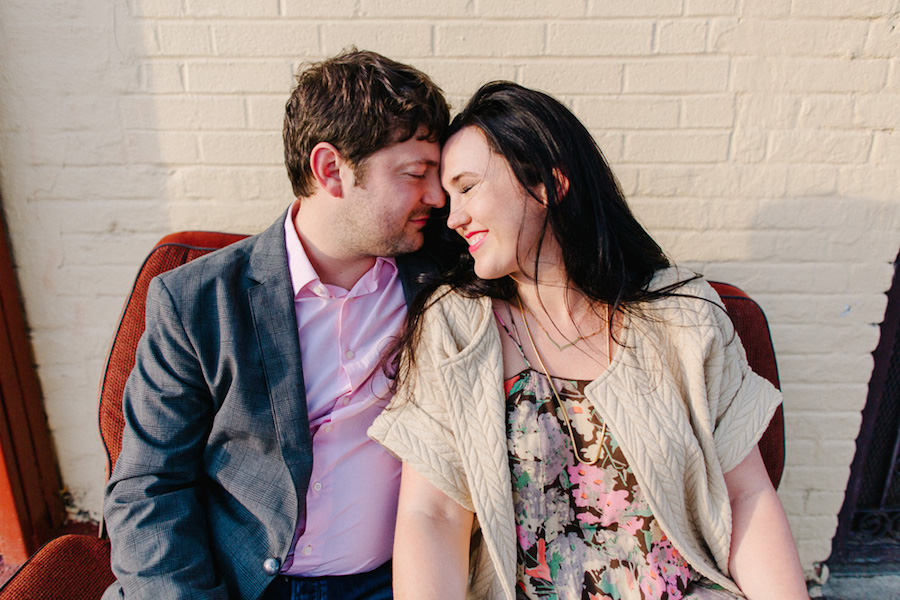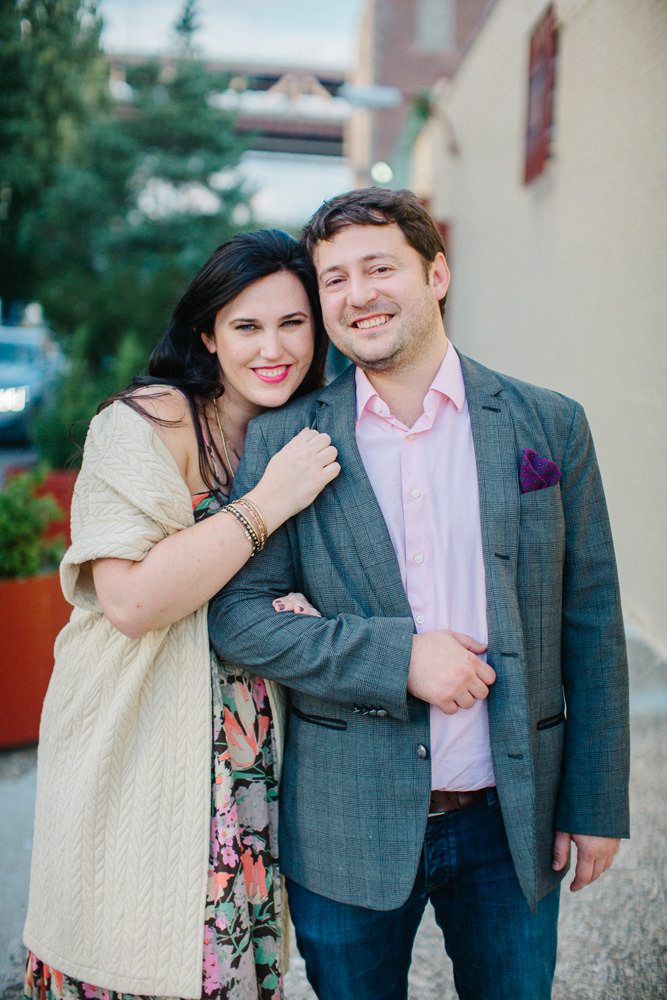 The Proposal
I'll let Eric tell the tale:
"We were on vacation, visiting both Berlin and Croatia. I booked an AirBnB that said it had a balcony overlooking the Adriatic Sea and was planning on proposing there. For one day, we had rented a car and were planning on visiting wineries along the Dalmatian Coast. When we got the car, we realized it had manual transmission, and I can only drive automatic — embarrassing, I know. So Brittny got in the driver's seat and we started off. But something was wrong, the car was lurching and started smoking … we later saw that it was caused by the extremely unusual gearbox arrangement. Dubrovnik is surrounded by cliffs and the few roads are narrow and steep. Cars were honking at us incessantly as we staggered upward. We finally found a small area to pull over, but were not close to the city center or any stores we could ask for assistance and cell phone service was non-existent. During the short drive, we had both become extremely stressed and flustered as a result of being honked at, cursed at, and seeing the smoke rise from our car. We had to resort to asking random passers-by, of which there were few, to help us get the car back to town. Few spoke English well, and after a while of frantically stopping strangers, we found one who could help us. But he was in a big rush, and could only get it to the top of the hill, I would have to get it the rest of the way, which was thankfully mostly downhill. We finally returned the car — minus a functioning clutch — and got back to our AirBnB. We felt like our day was ruined, we were stressed and disappointed. After a little rest, we decided we didn't want to give up on the day, so we ended up taking a short ferry to a nearby island. We put our troubles behind us and had a great day exploring the area. I decided this was the day to propose. To me, getting though stressful times together and still being able to enjoy ourselves after was a microcosm of what a successful and loving marriage should be like. The proposal itself wasn't anything fancy: it was around midnight and we were in t-shirts and sweatpants on our 'balcony.' The AirBnB description was pretty exaggerated, it was more like a table outside our front door and you could barely see the water. We were talking about how happy we were with how the day turned out after its inauspicious start. We helped each other stay calm and managed our mini-crisis and focused on enjoying our time together."
As Eric mentioned, there was nothing about the scene that was particularly romantic. We were sitting outside and discussing the day, our love and our future, and he leaned over, gave me a kiss and in one super smooth motion, pulled out a ring and dropped to one knee. With his voice trembling, he said, "I know this isn't a big production, but I want you to know that I will take care of you forever," followed by an extremely sweet speech that I can't recall because I was so overcome with emotion. He finished with a "Will you marry me?" and I cried hysterically and screamed "Yes, of course!" I was completely caught off guard and the surge of emotions was something I'll never forget. I collapsed into him and smothered him with kisses. I literally could not stop myself from smooching him.
Reflecting back, the proposal is proof at how well he knows me, and had it gone any other way, I likely would have ruined the surprise with my wily ways. Not to mention, that's just not him (as I mentioned above, planning isn't his strong suit). The way it played out was raw and emotional, and that was perfect for us.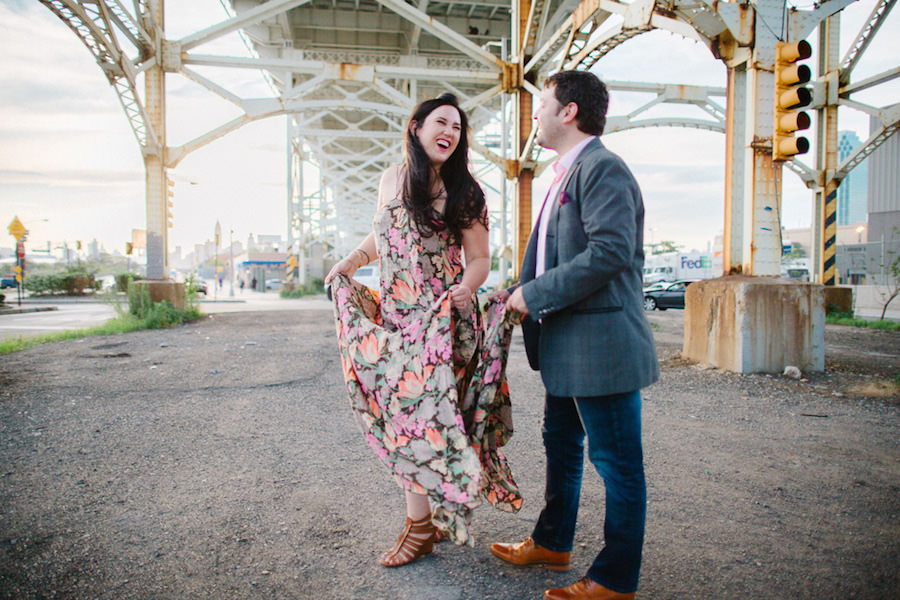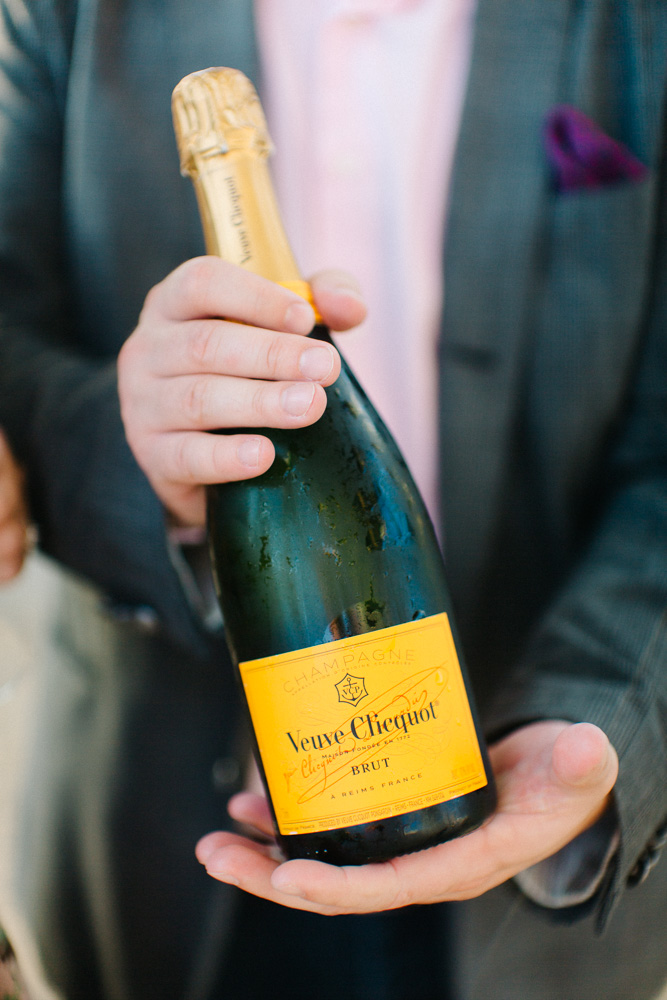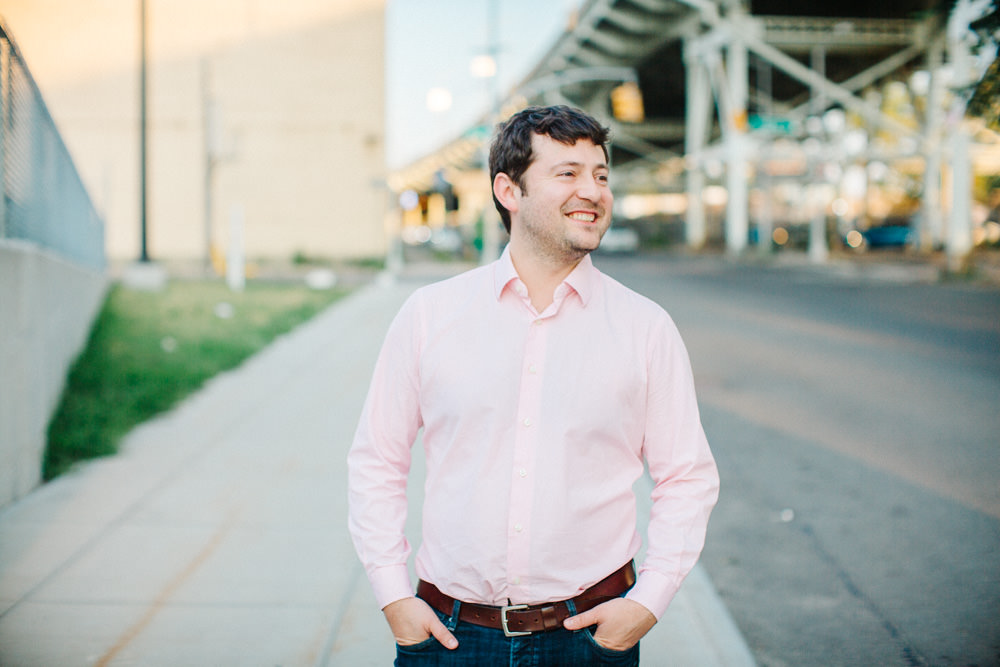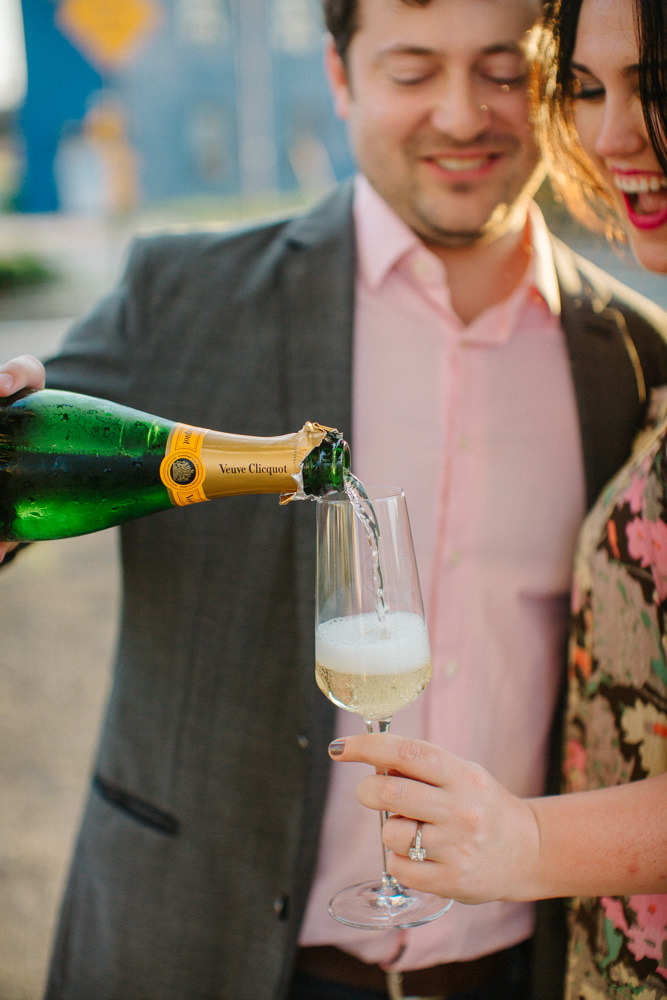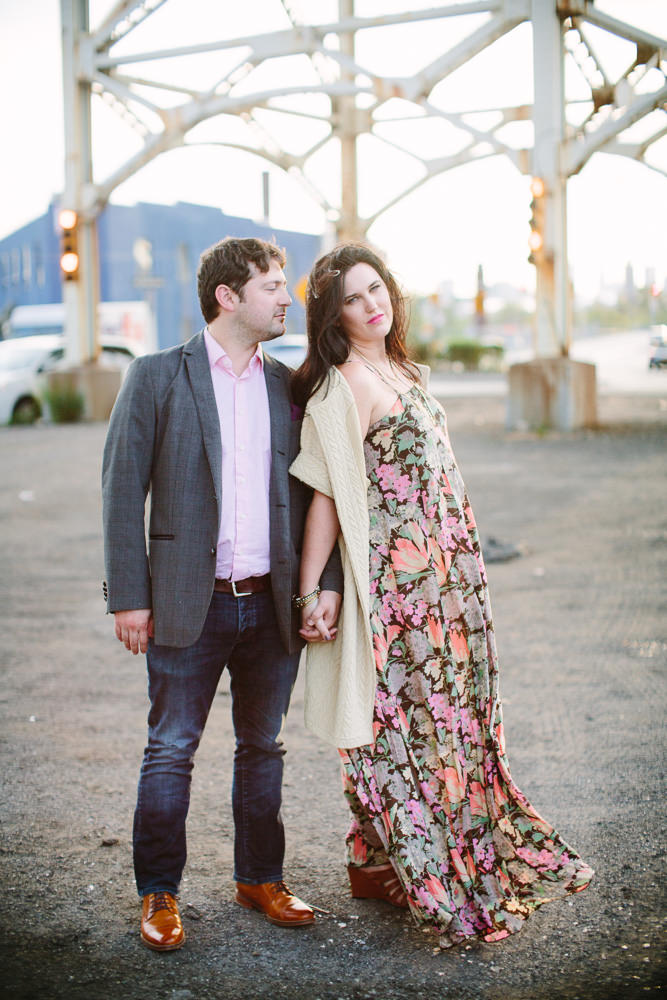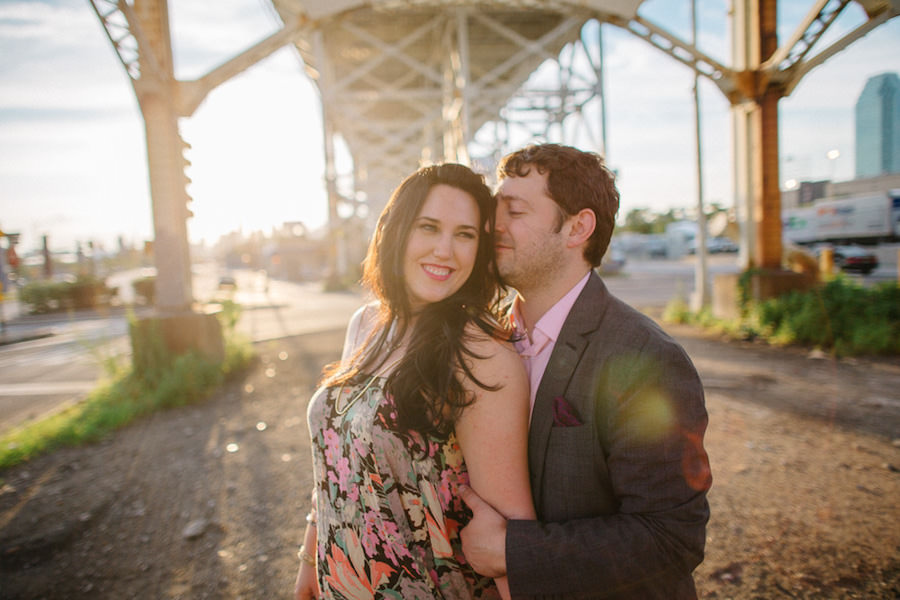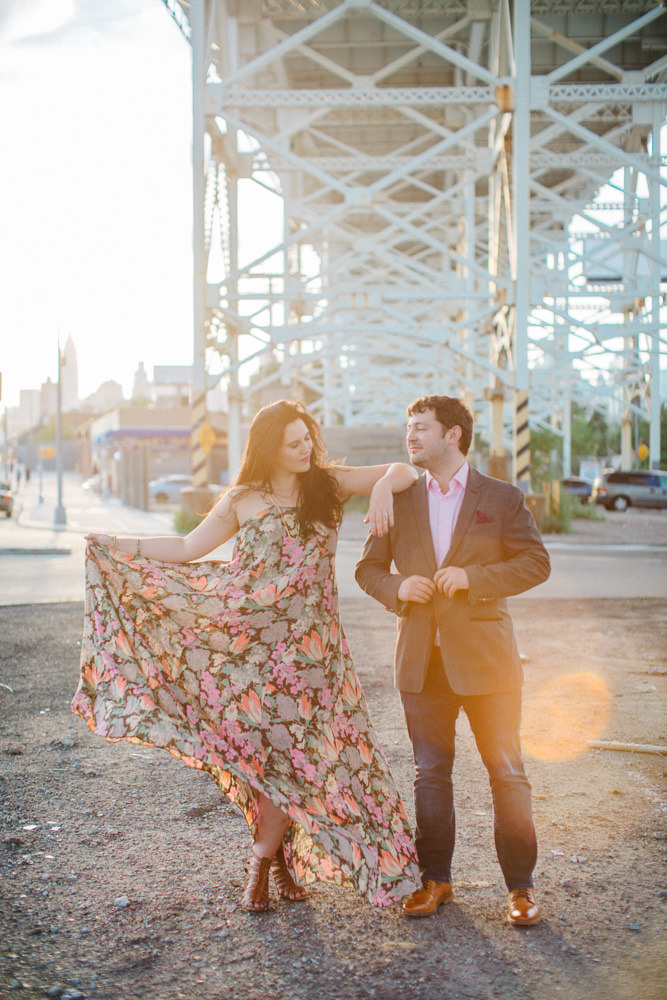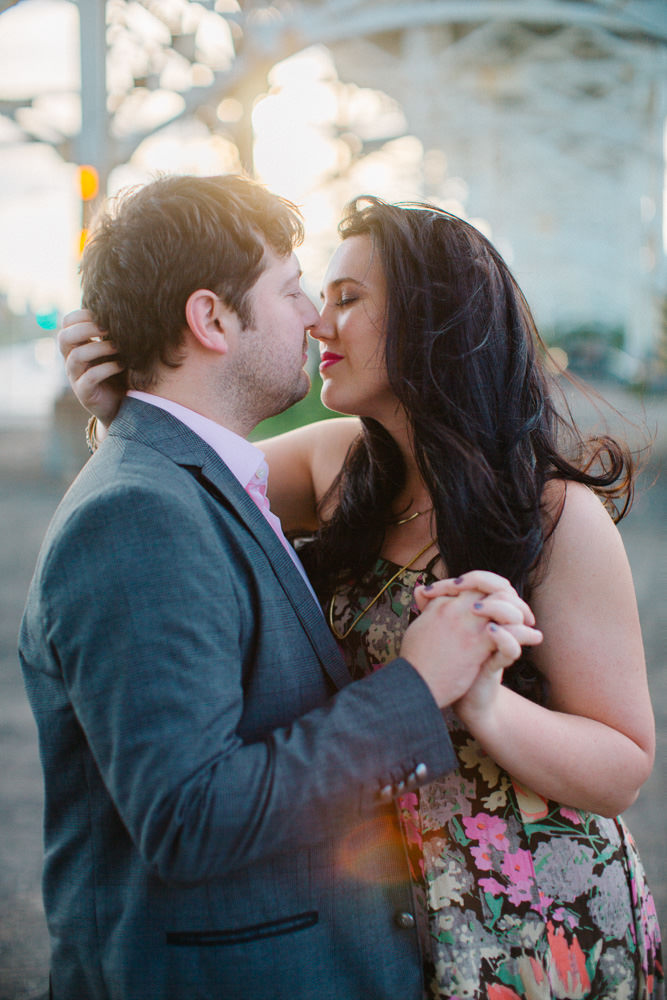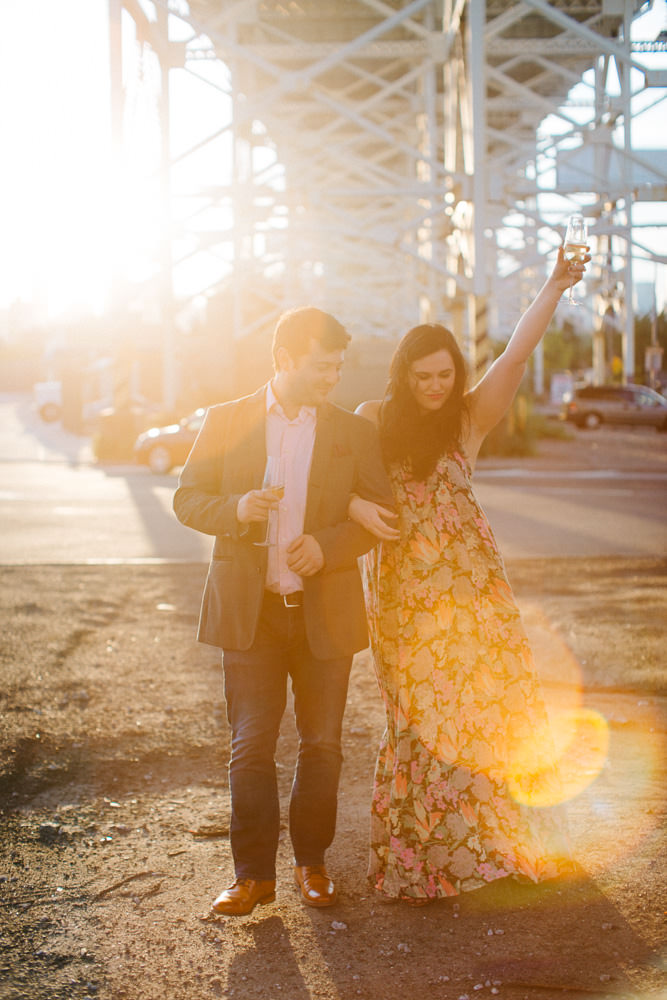 The Ring
With guidance from the amazing staff at Greenwich Jewelers, we customized a Single Stone ring to reflect my personal style. I like to think of the design as Art Deco with modern flair. We raised the cushion cut diamond, added some gold filigree detailing and four baguette stones on each side. It's breathtaking.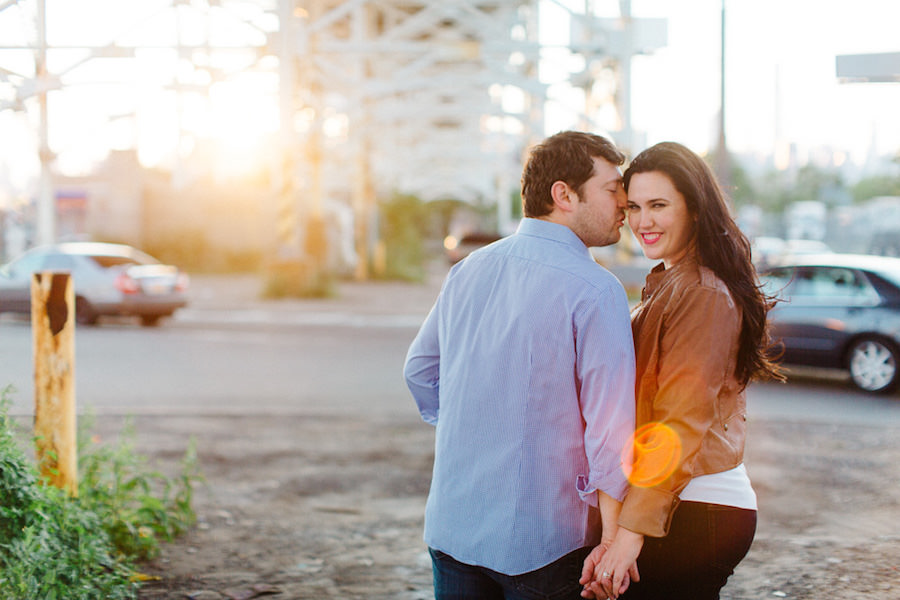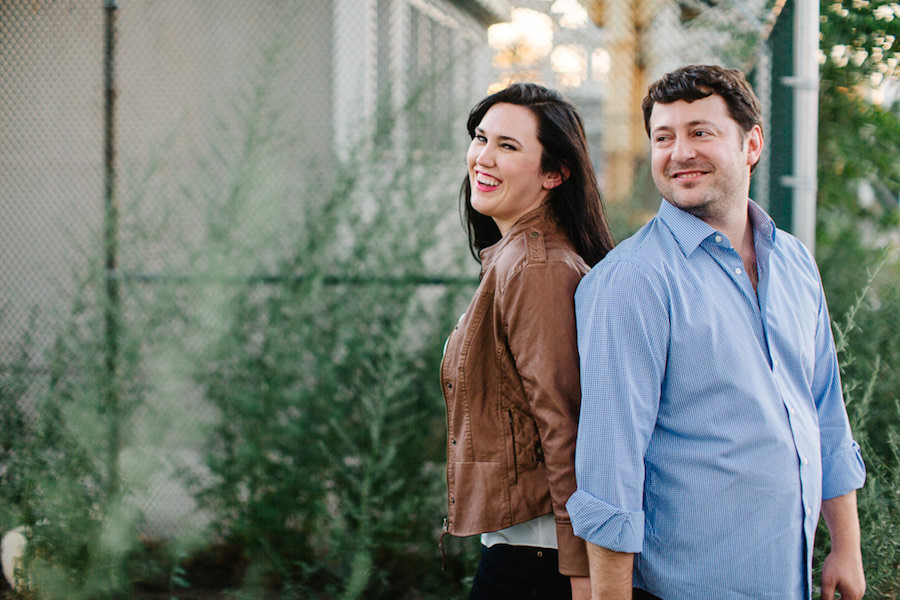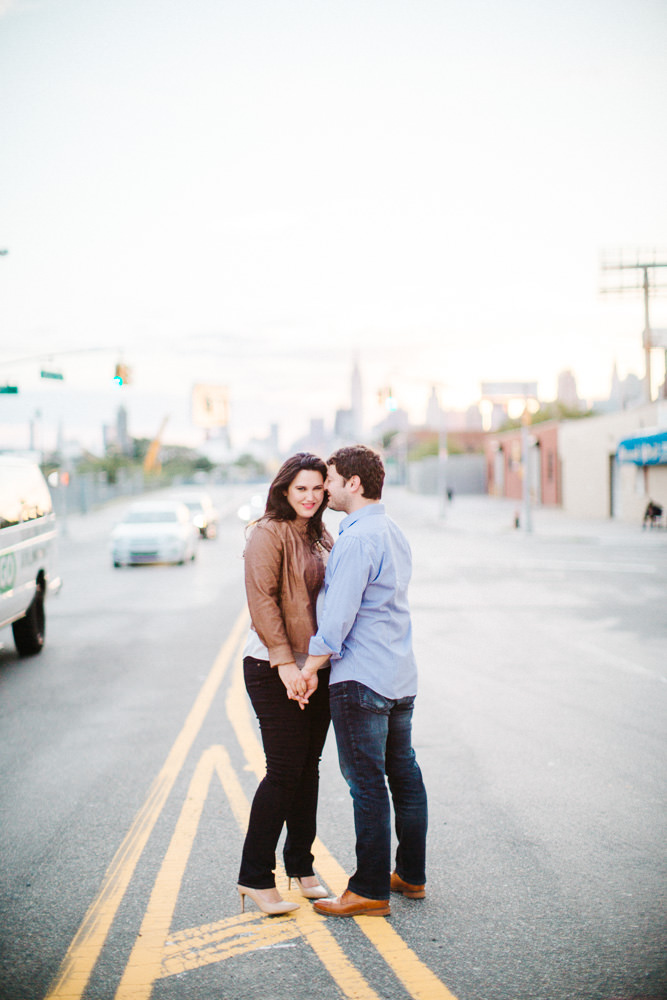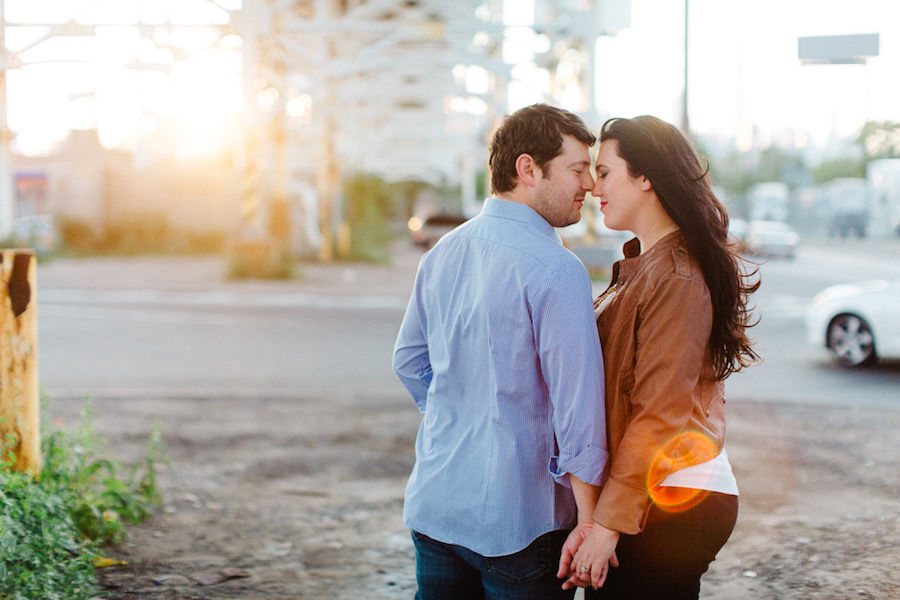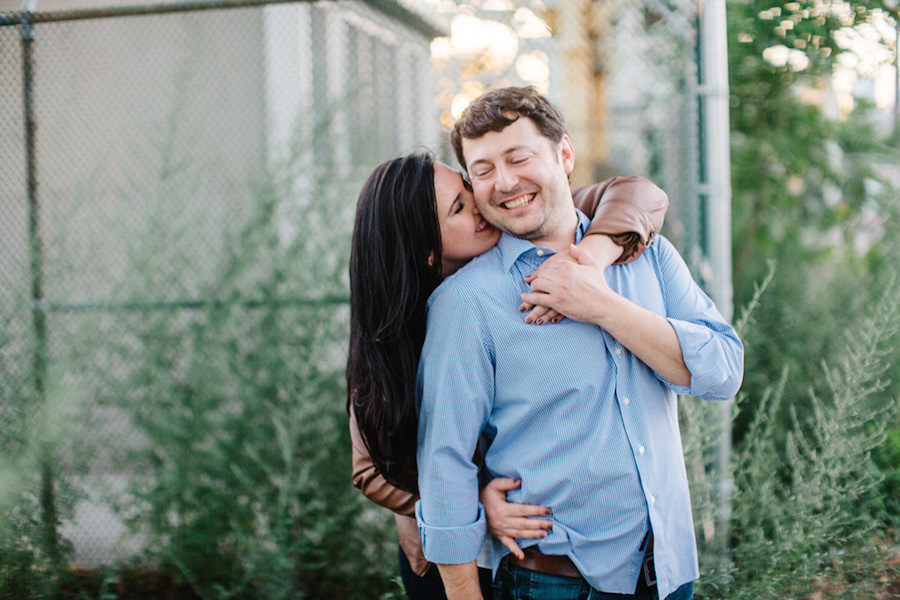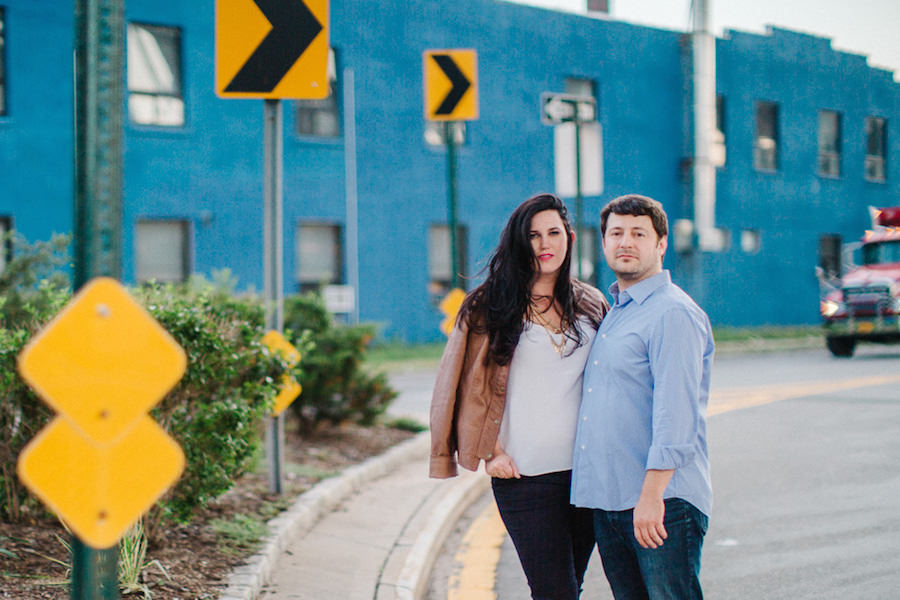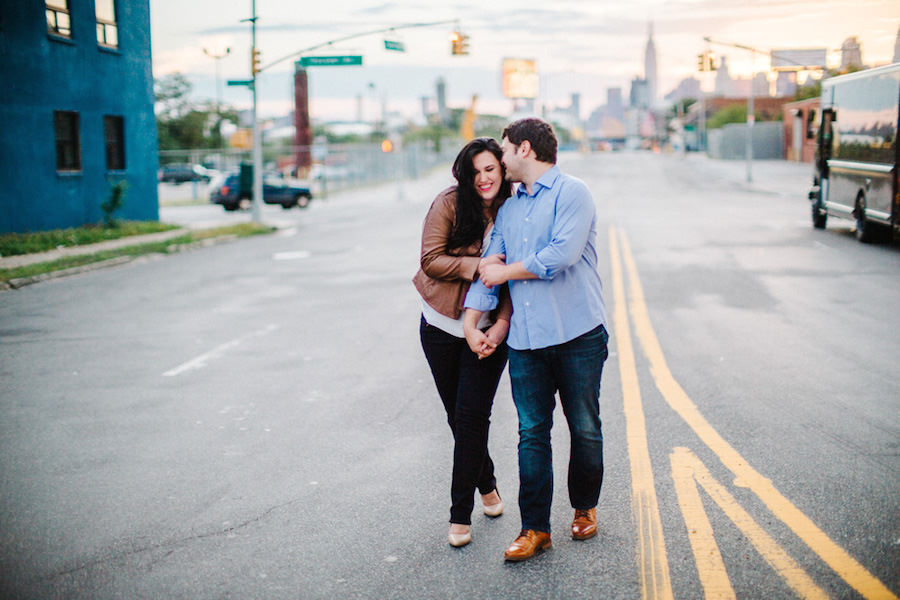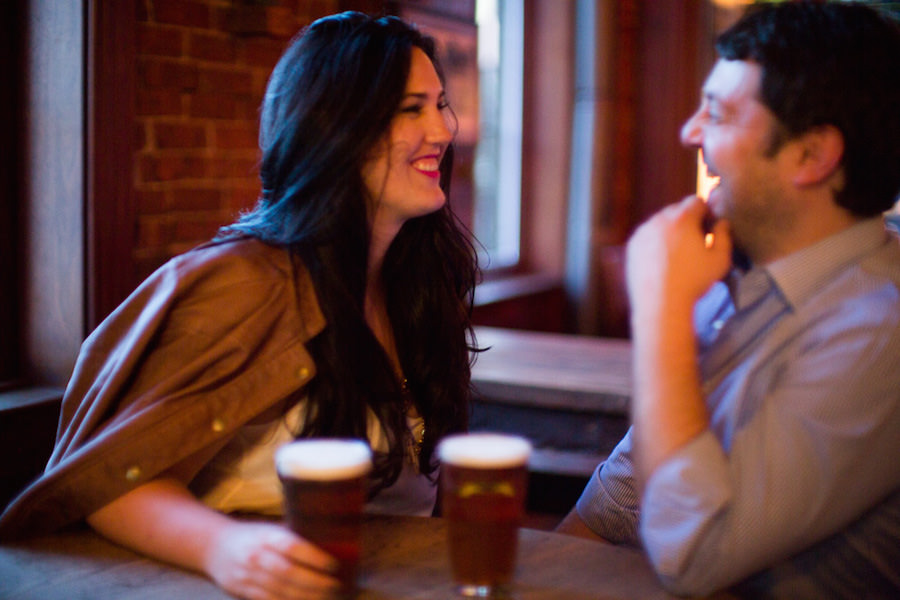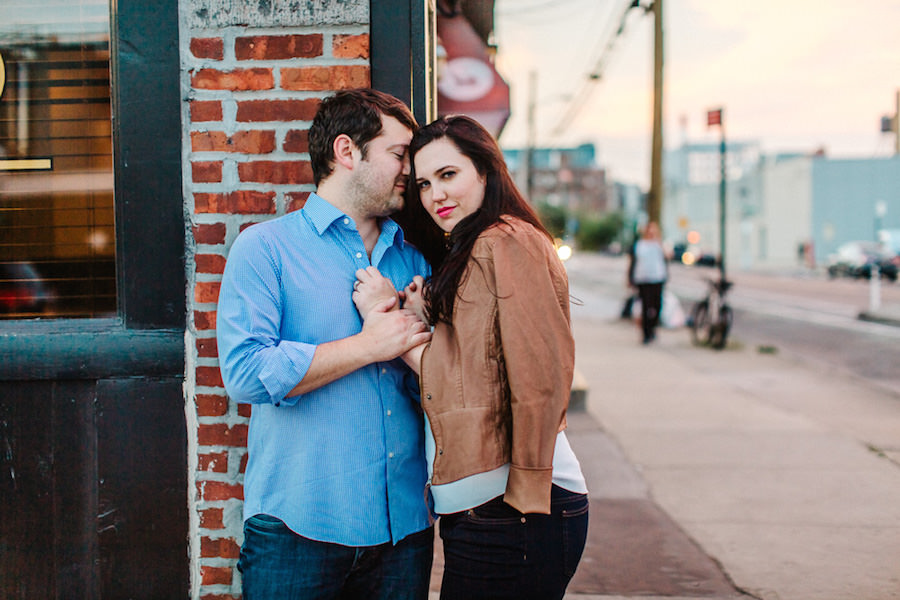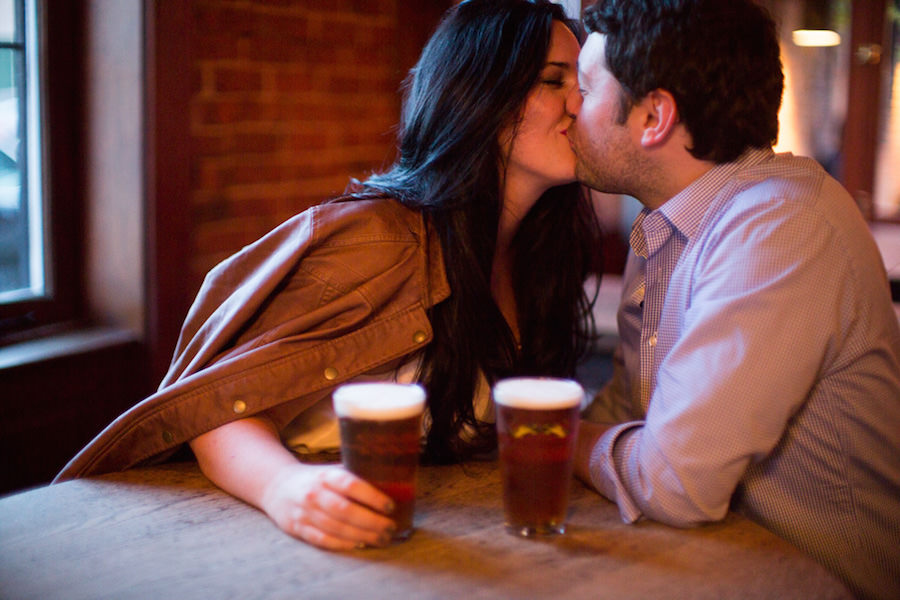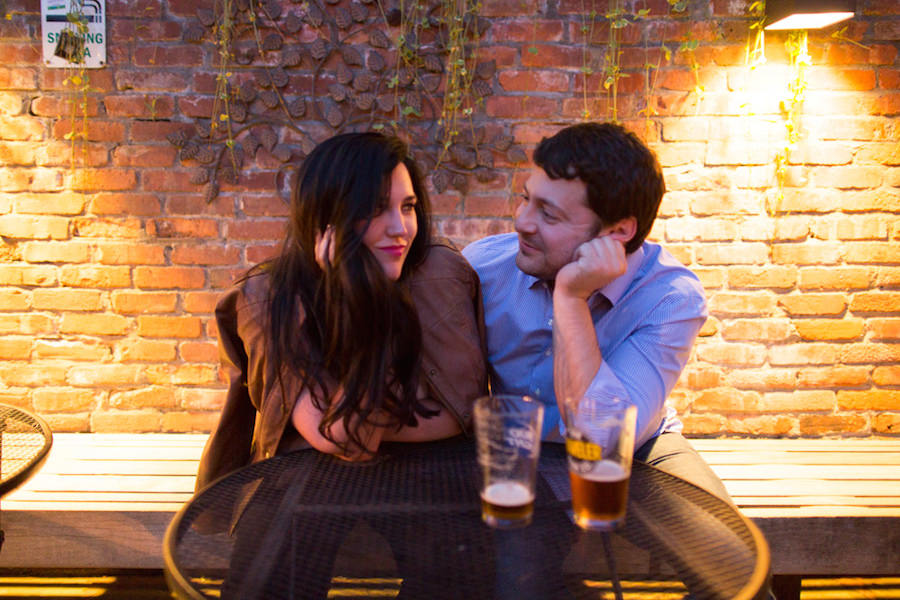 Team of Talents
Photography by Allan Zepeda Photography
Makeup by SB Beauty