Laid back vibes are blending with chic pops of color for this bohemian farm styled shoot that is making the ordinary extraordinary. This team of vendors scouted out the perfect location for their vision, before leaning into the charming style of this rustic farm setting in New Jersey.
Their inspiration took a fresh spin on the common earthy shades most associated with free-spirited weddings, and showcased how bright colors can provide a relaxing and intimate setting with a great design approach.
Vivid blooms were offset with dried pampas grass and palm leaves, while the bride's airy gown and the groom's calm-toned attire coincide with the effortless flair. The cake design was a real work of art as it imitated the work of an oil-painting while displaying such delicate texture through each of the pigments and the tablescape fused together modern and simple with vintage pieces.
And as if this inspiration couldn't get any better, the team paid nods to an increasingly popular wedding trend — dog friendly weddings! Incorporating two friendly pups with floral collars to boot. Because no day is complete without all members of the family being there!
If you're a lover of nature, pets, and a way to spruce up routine design, get ready to be obsessed!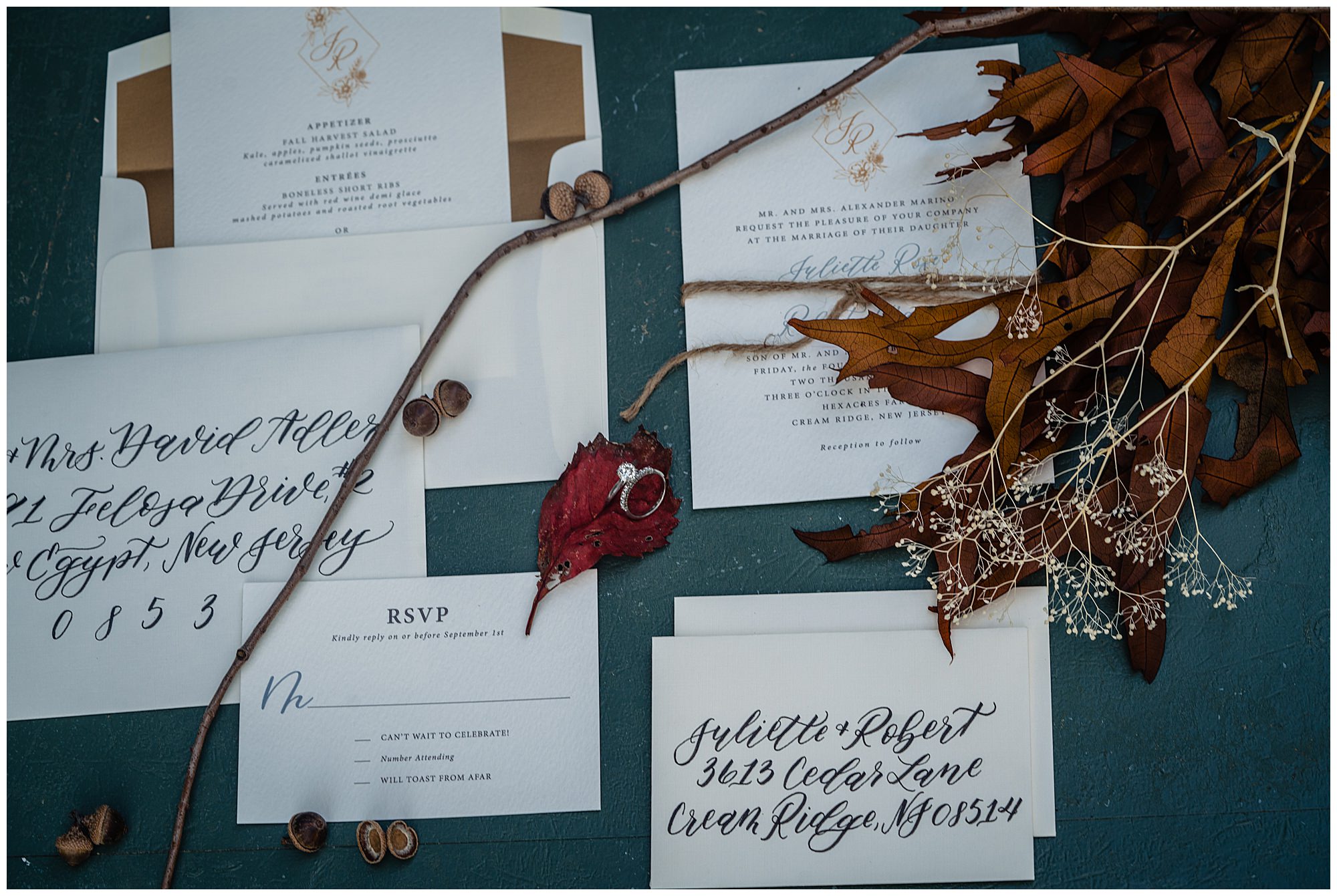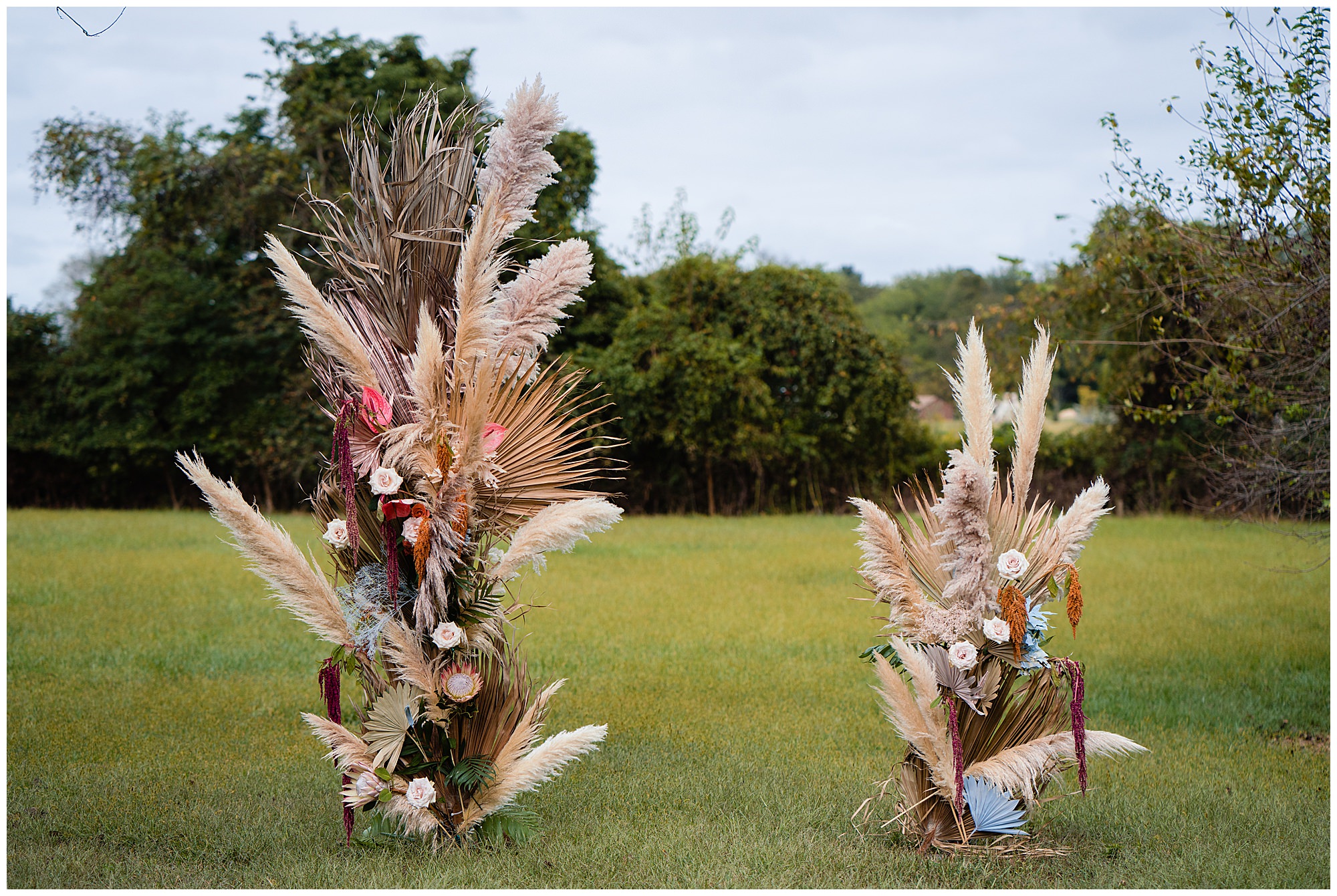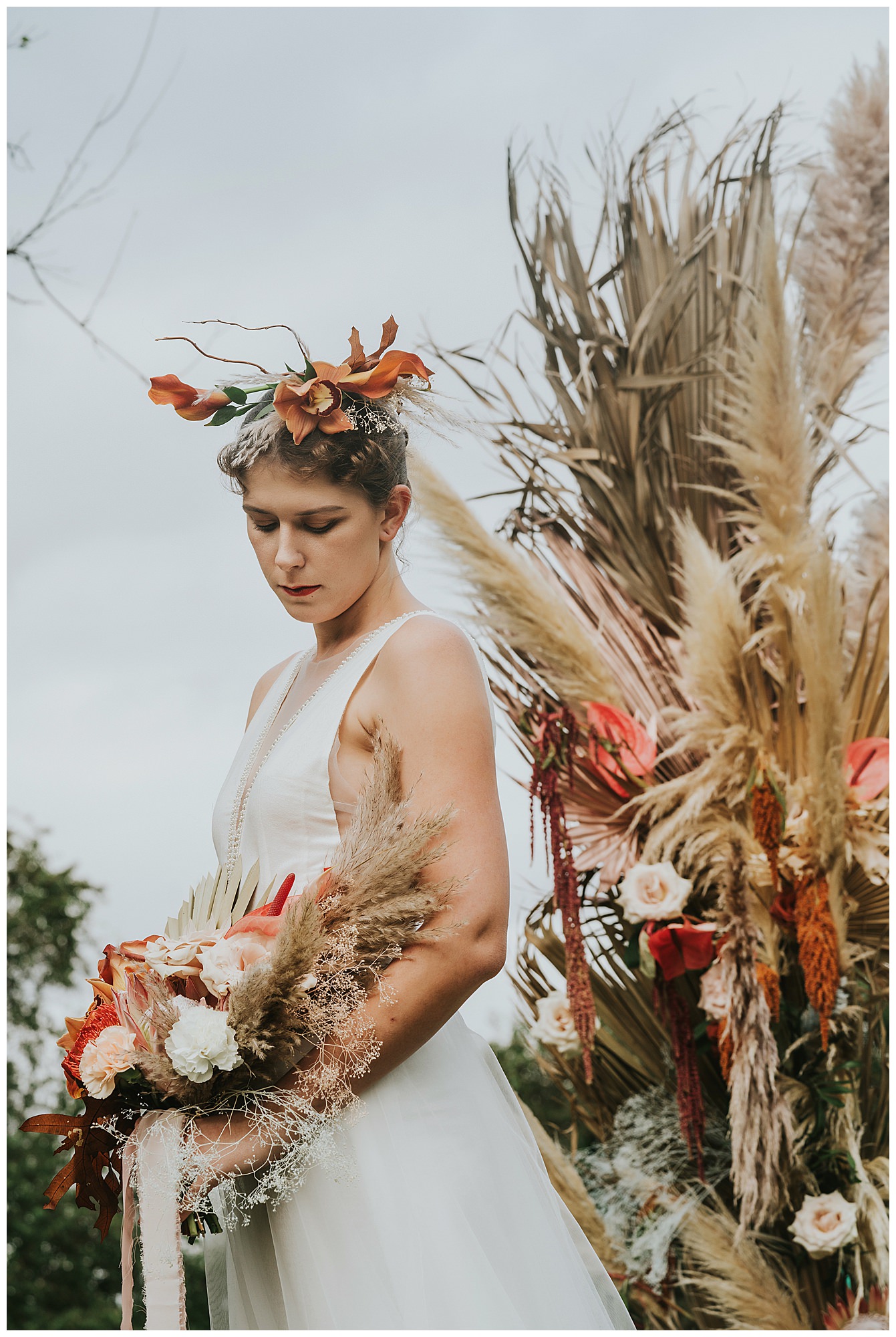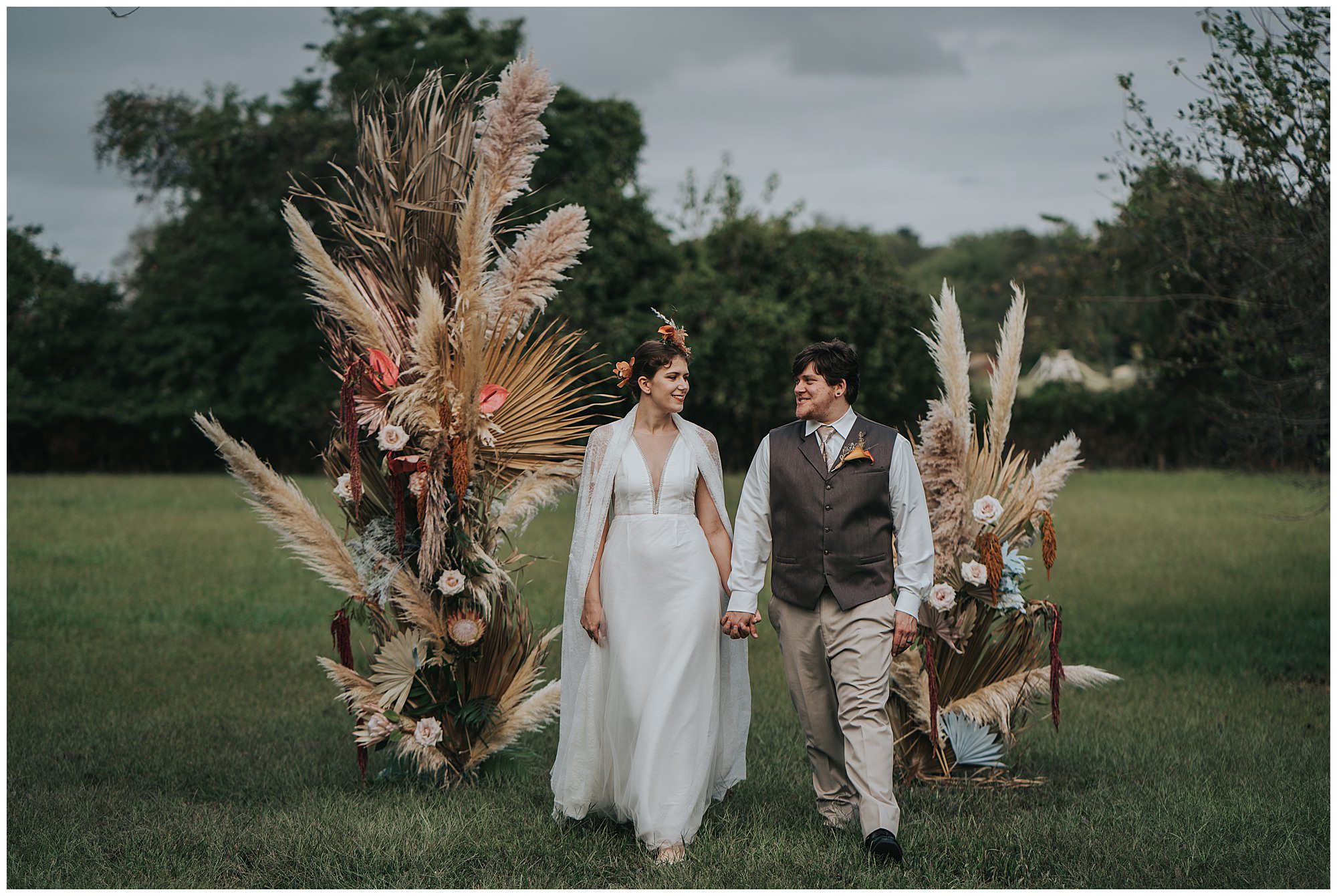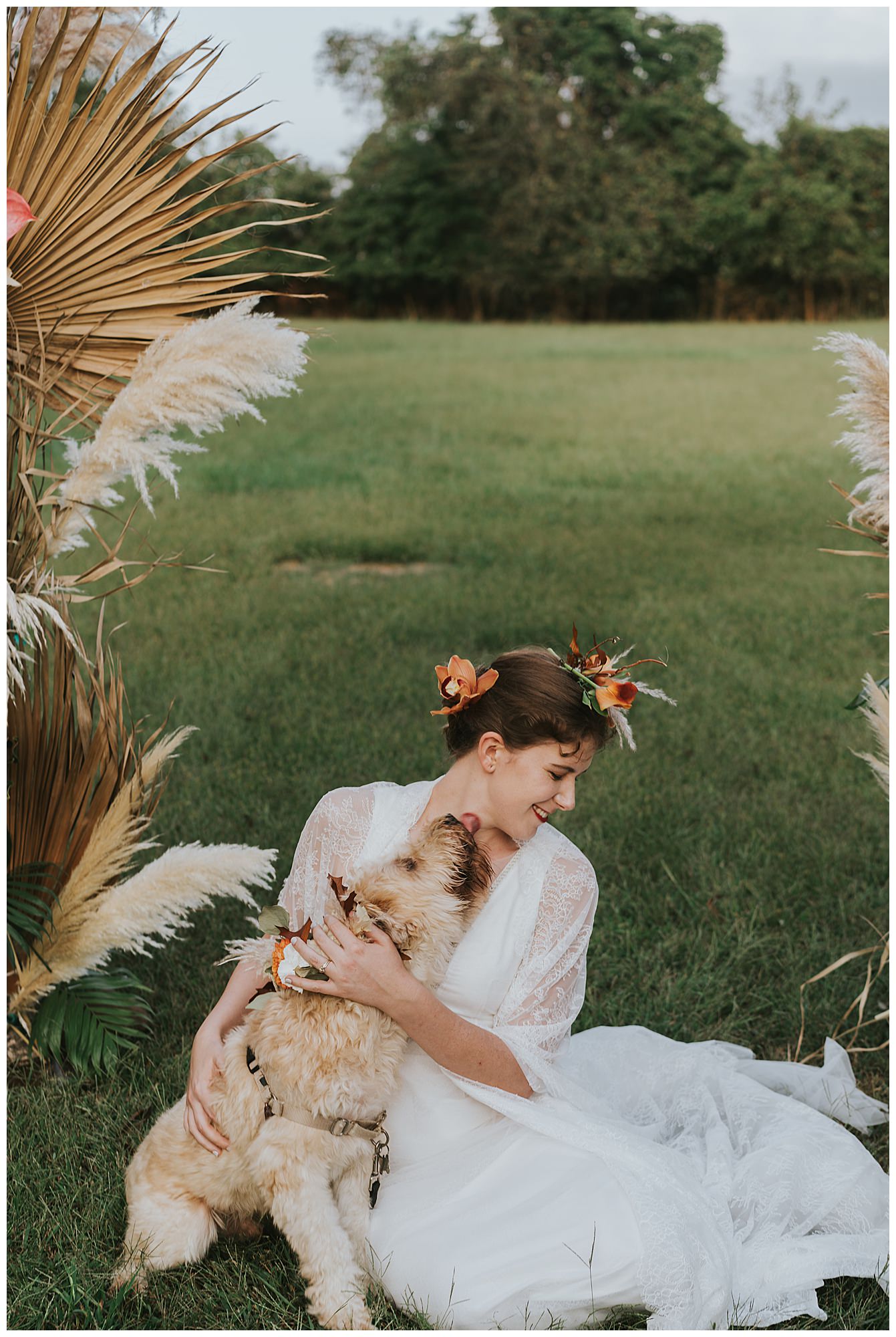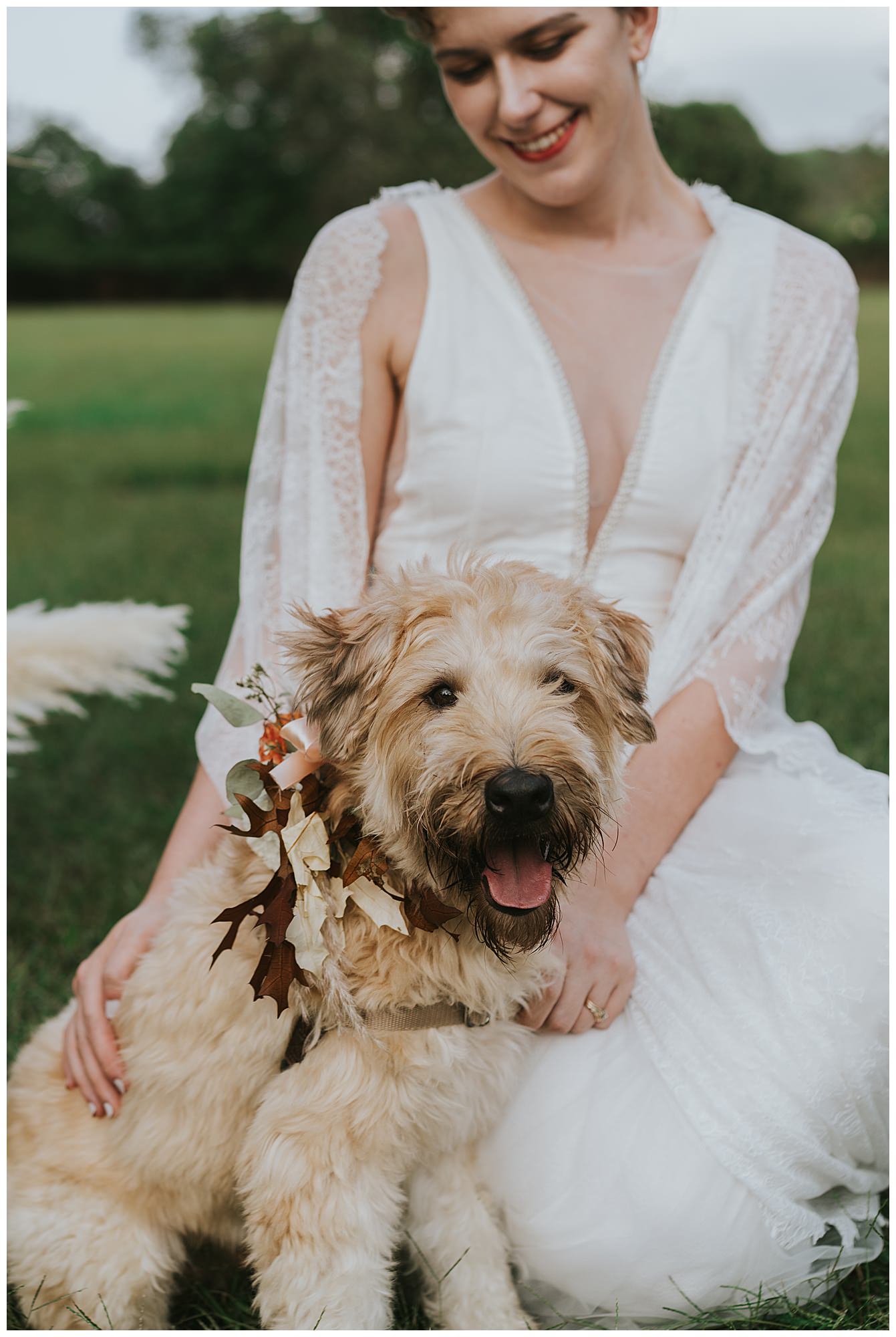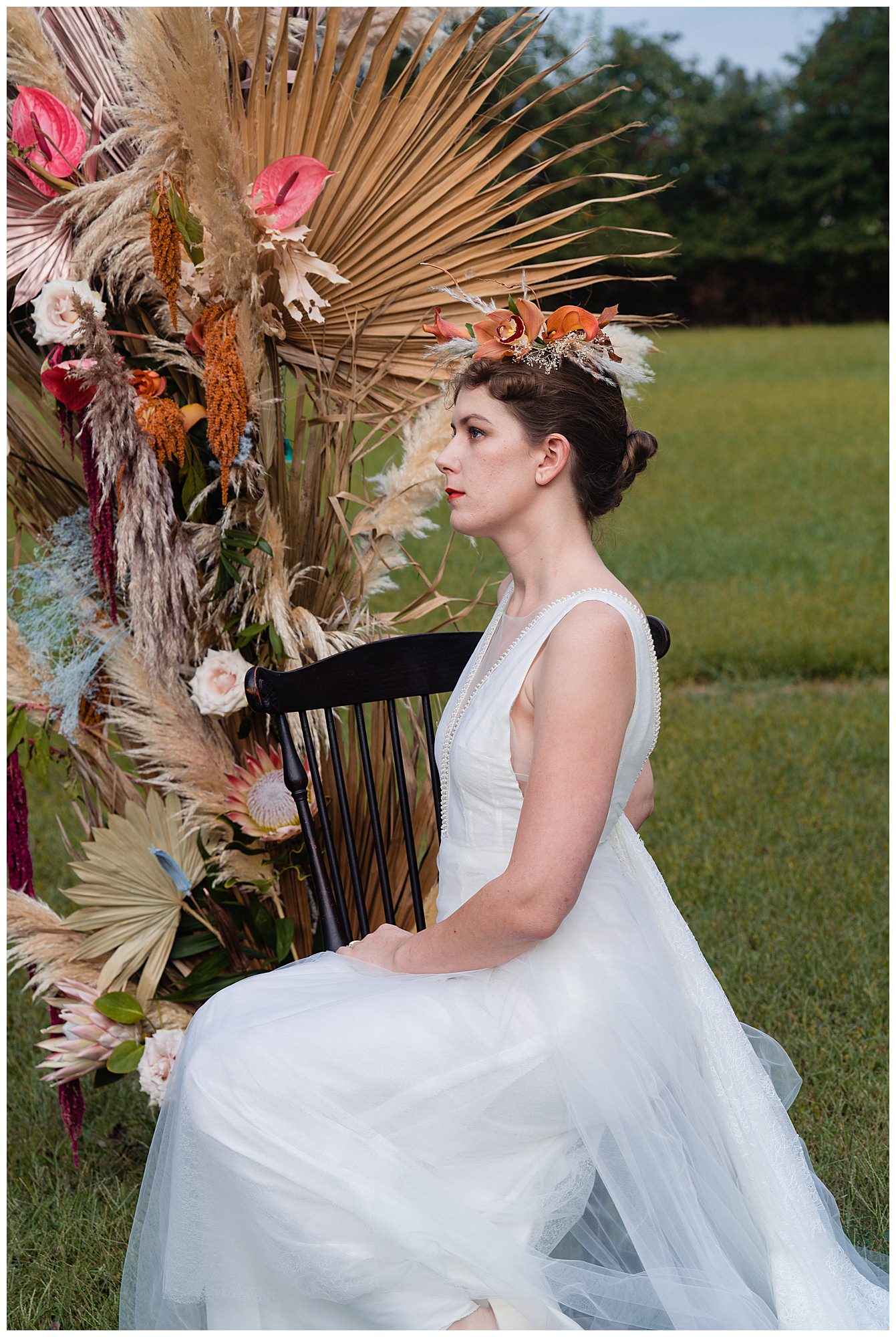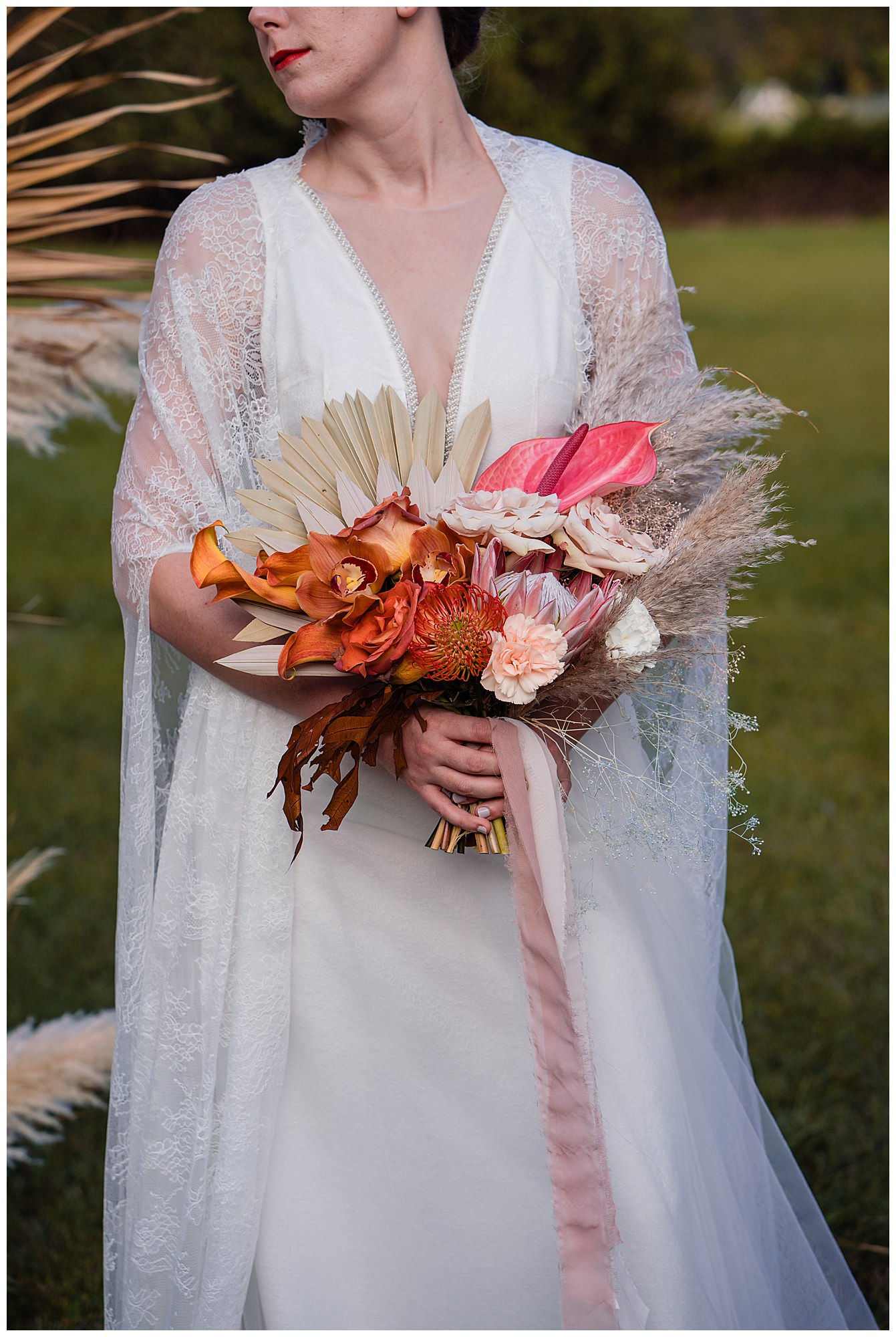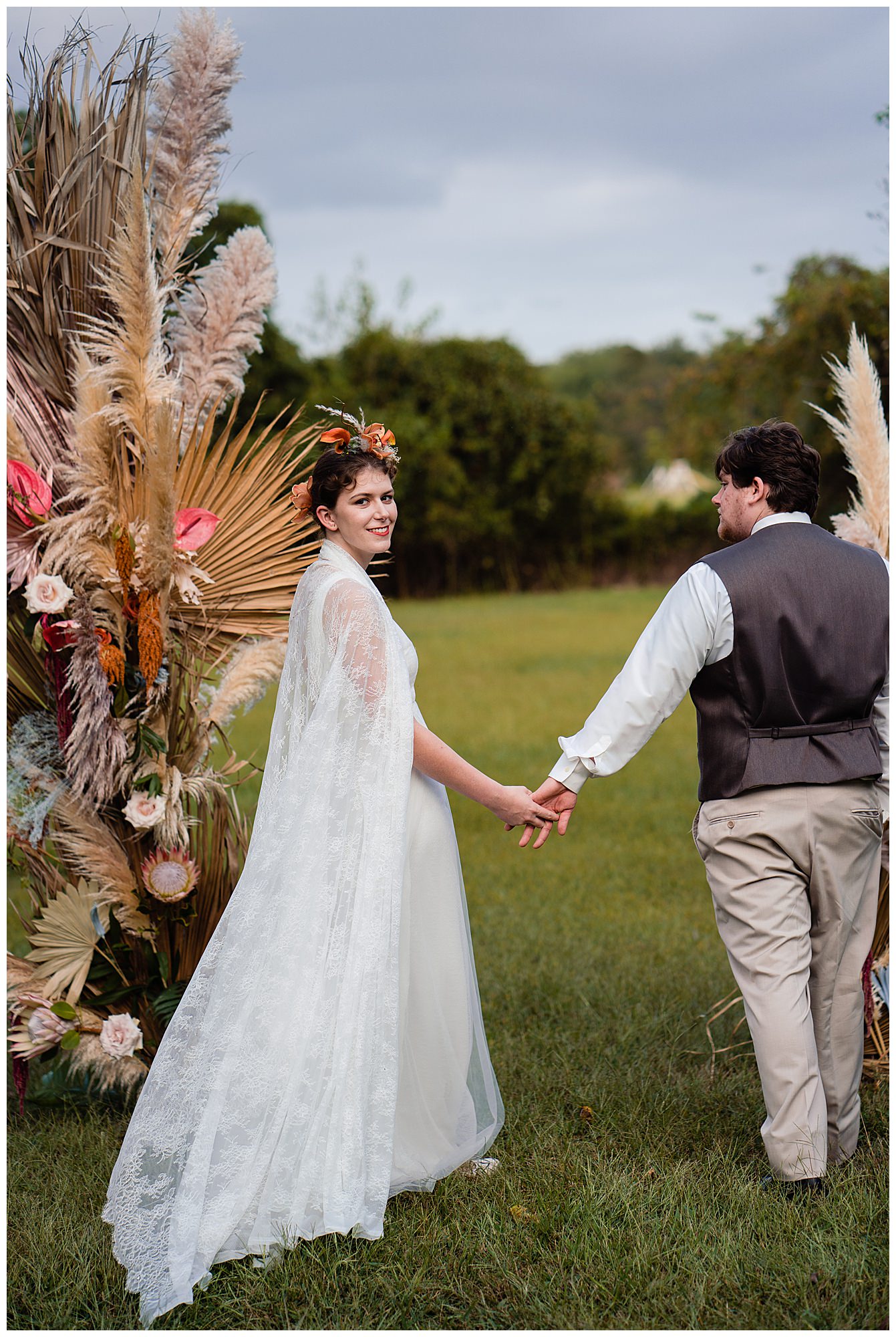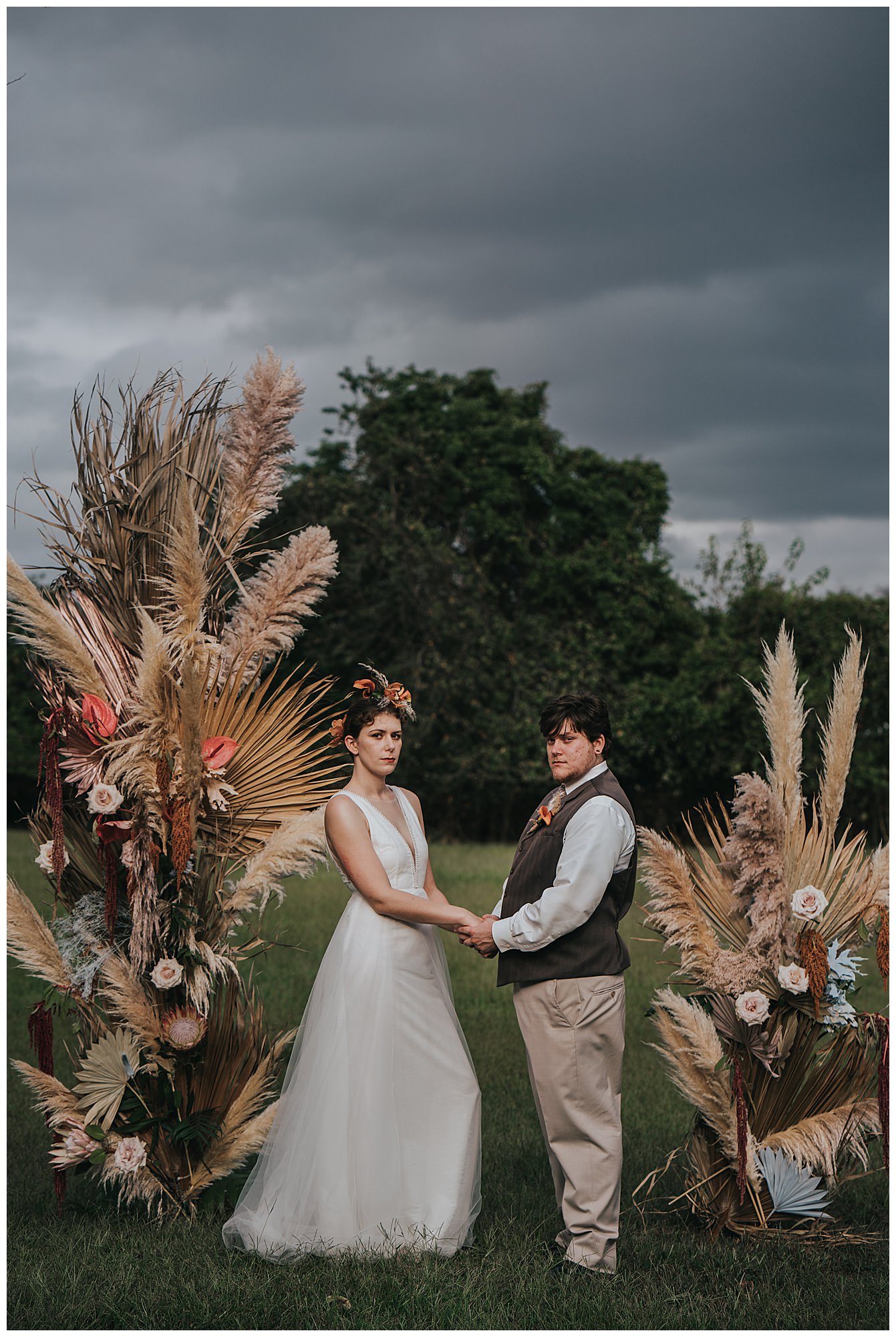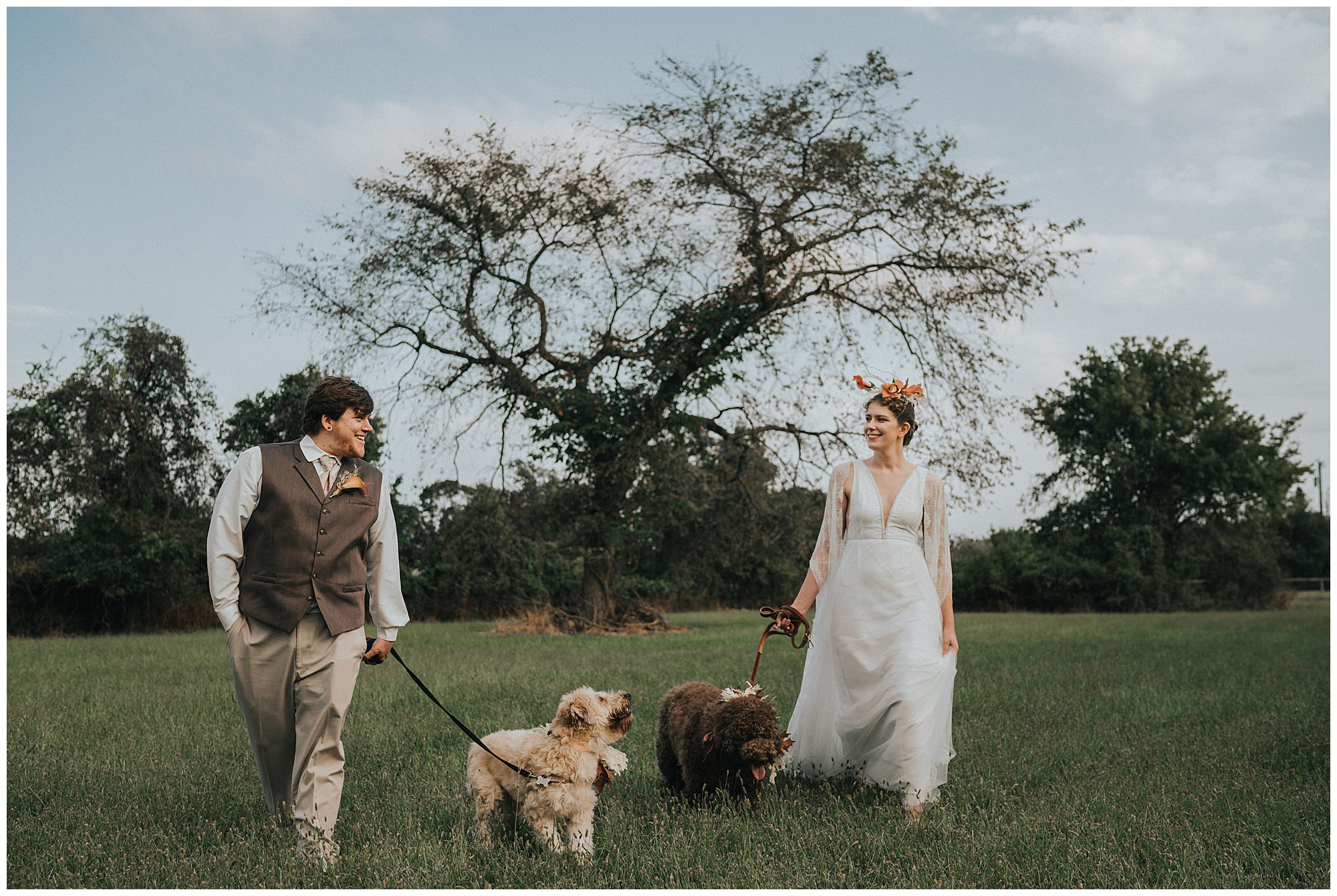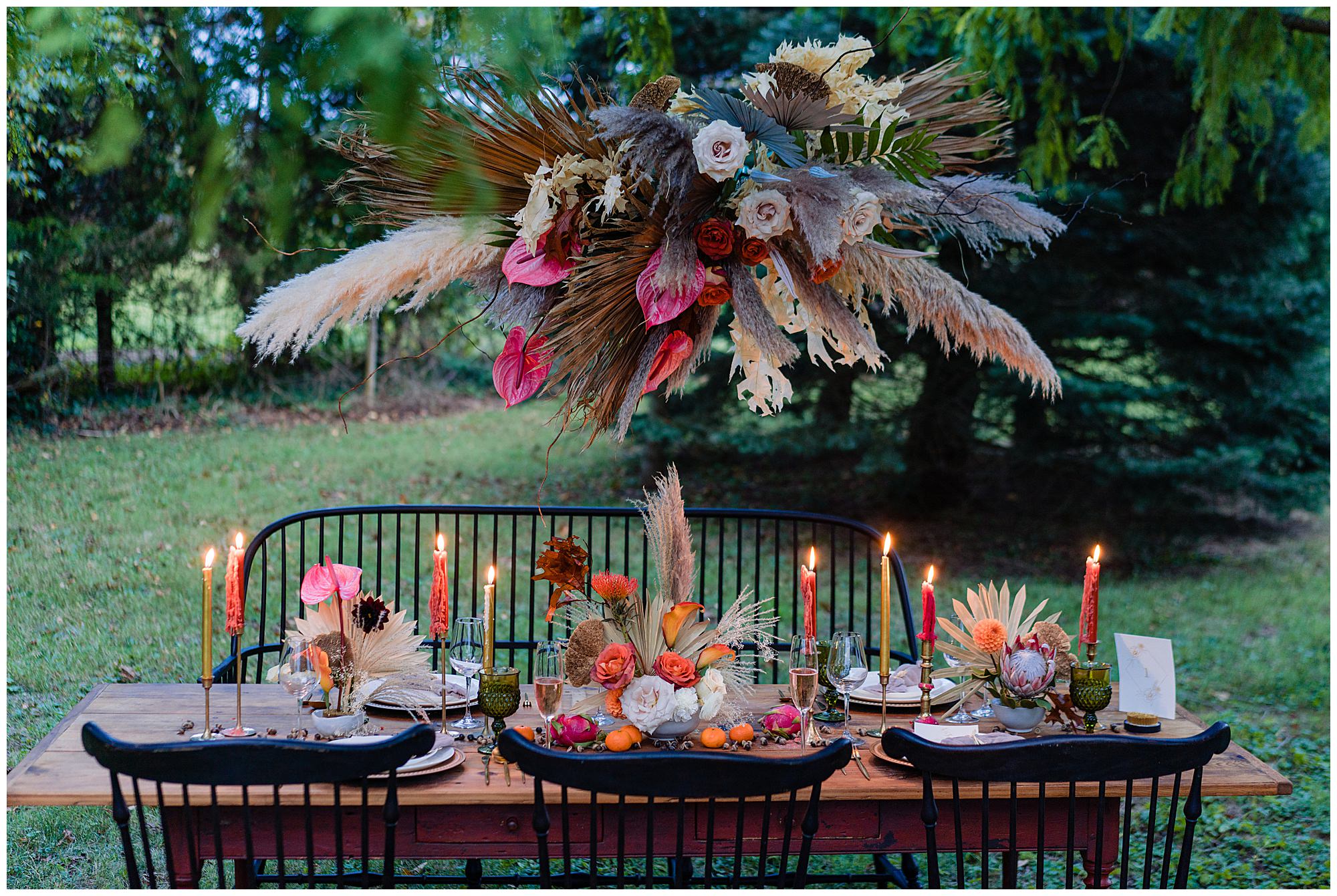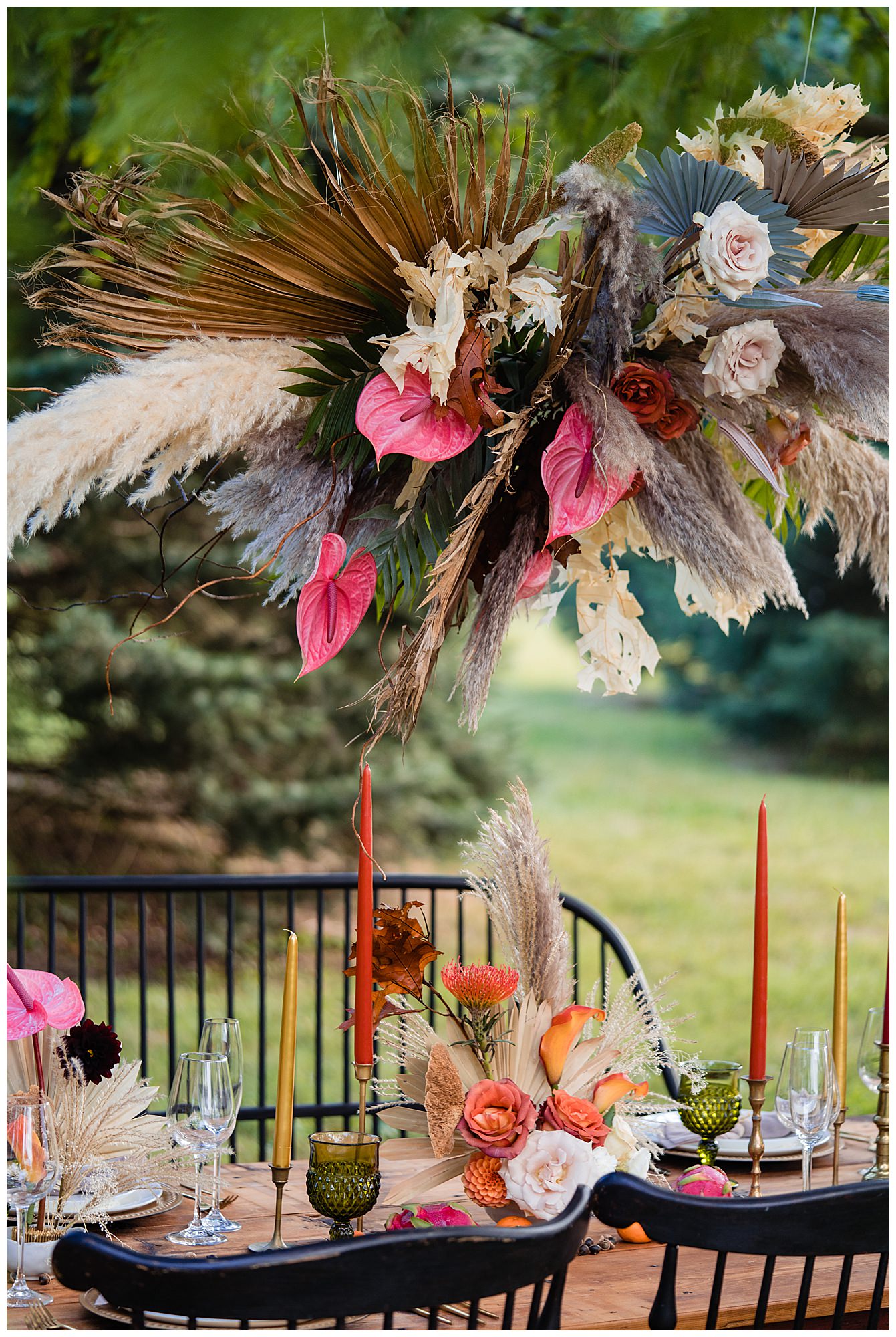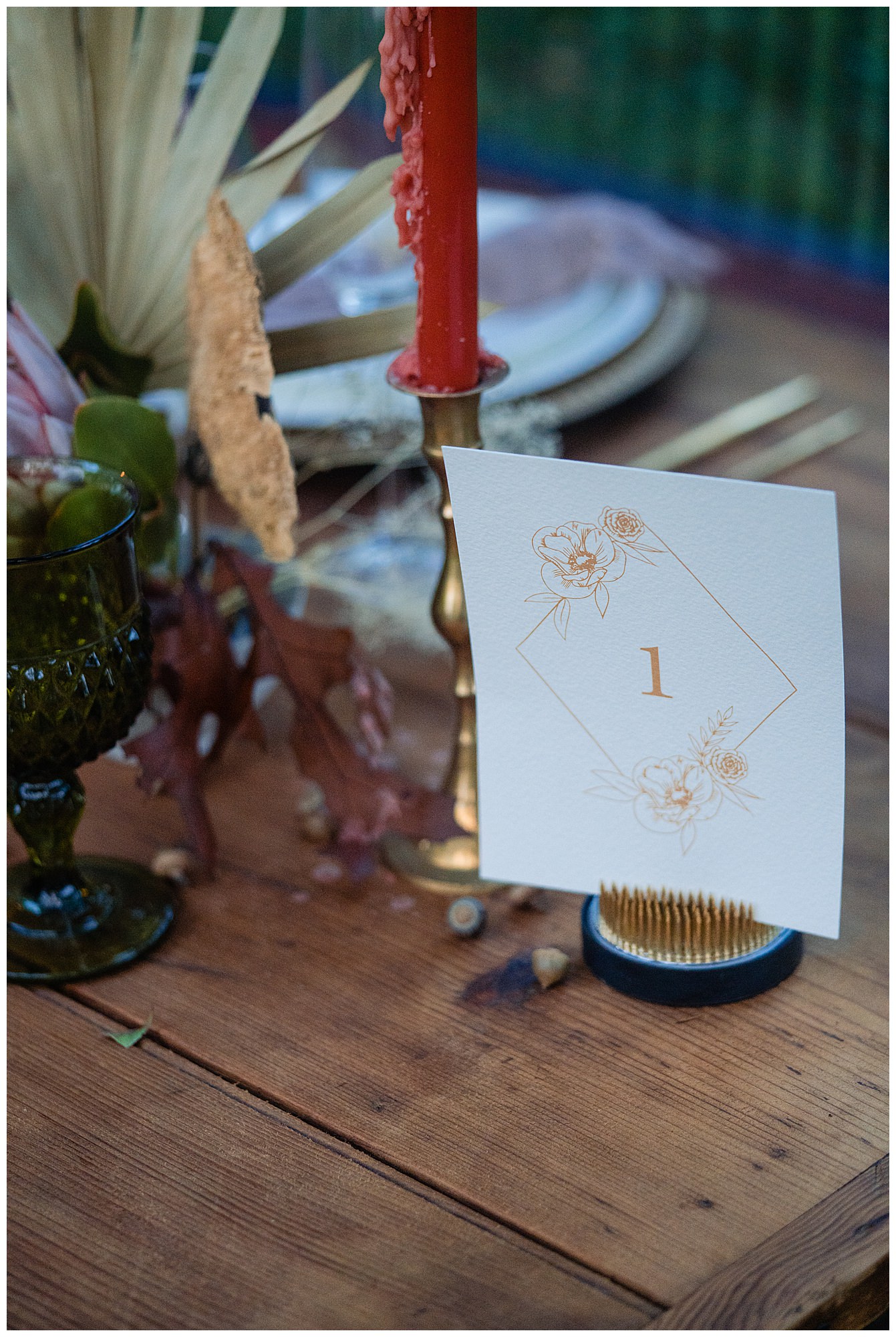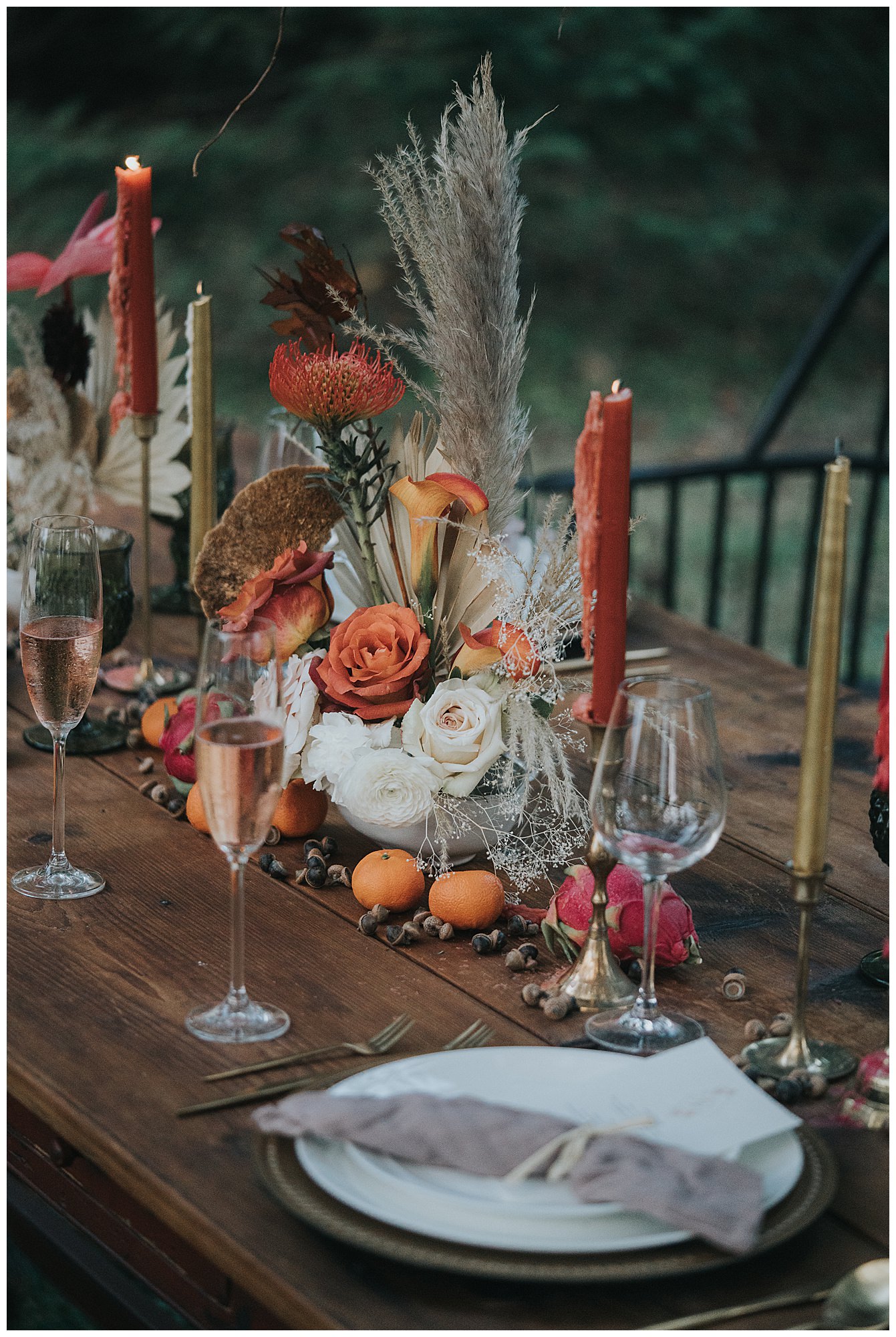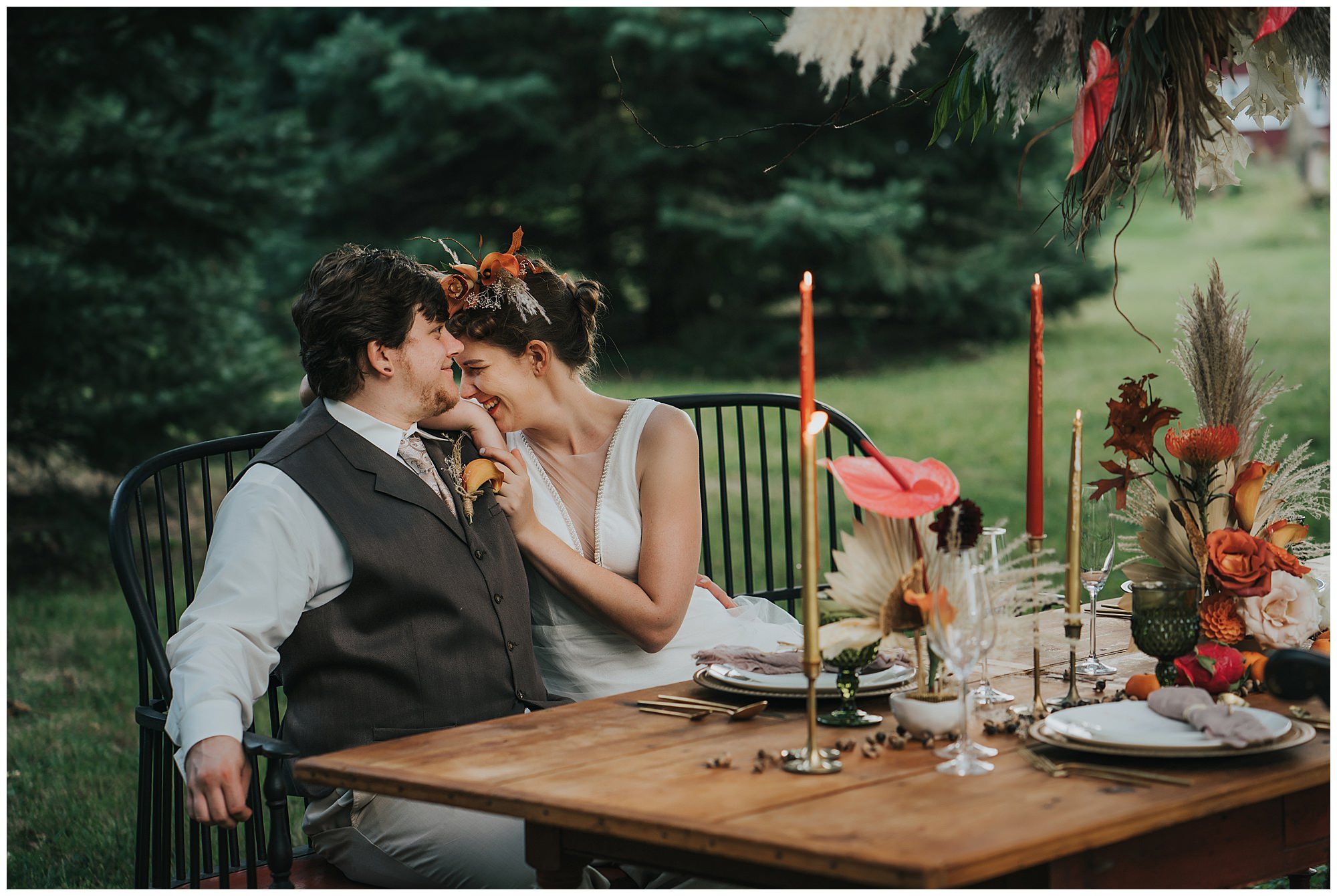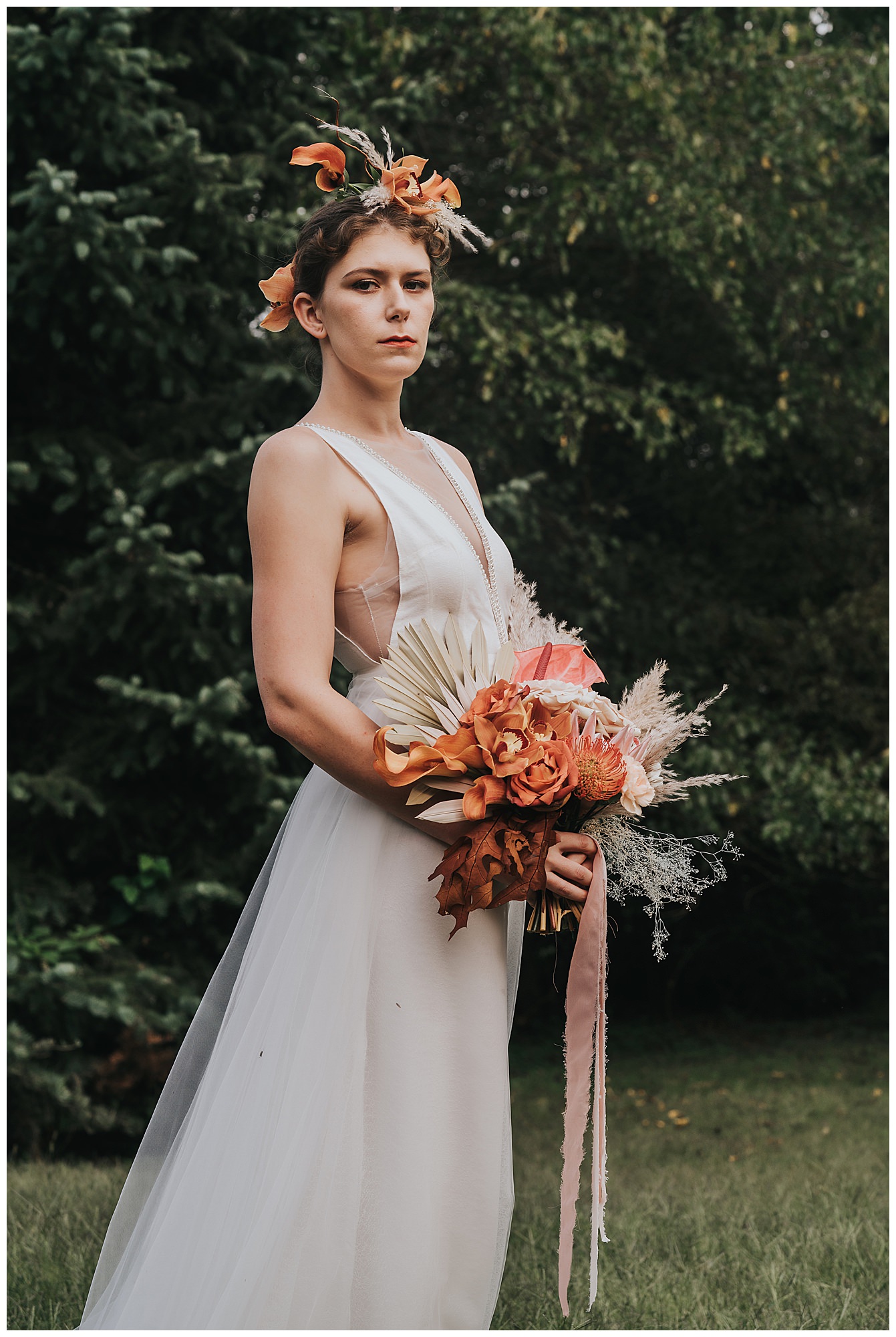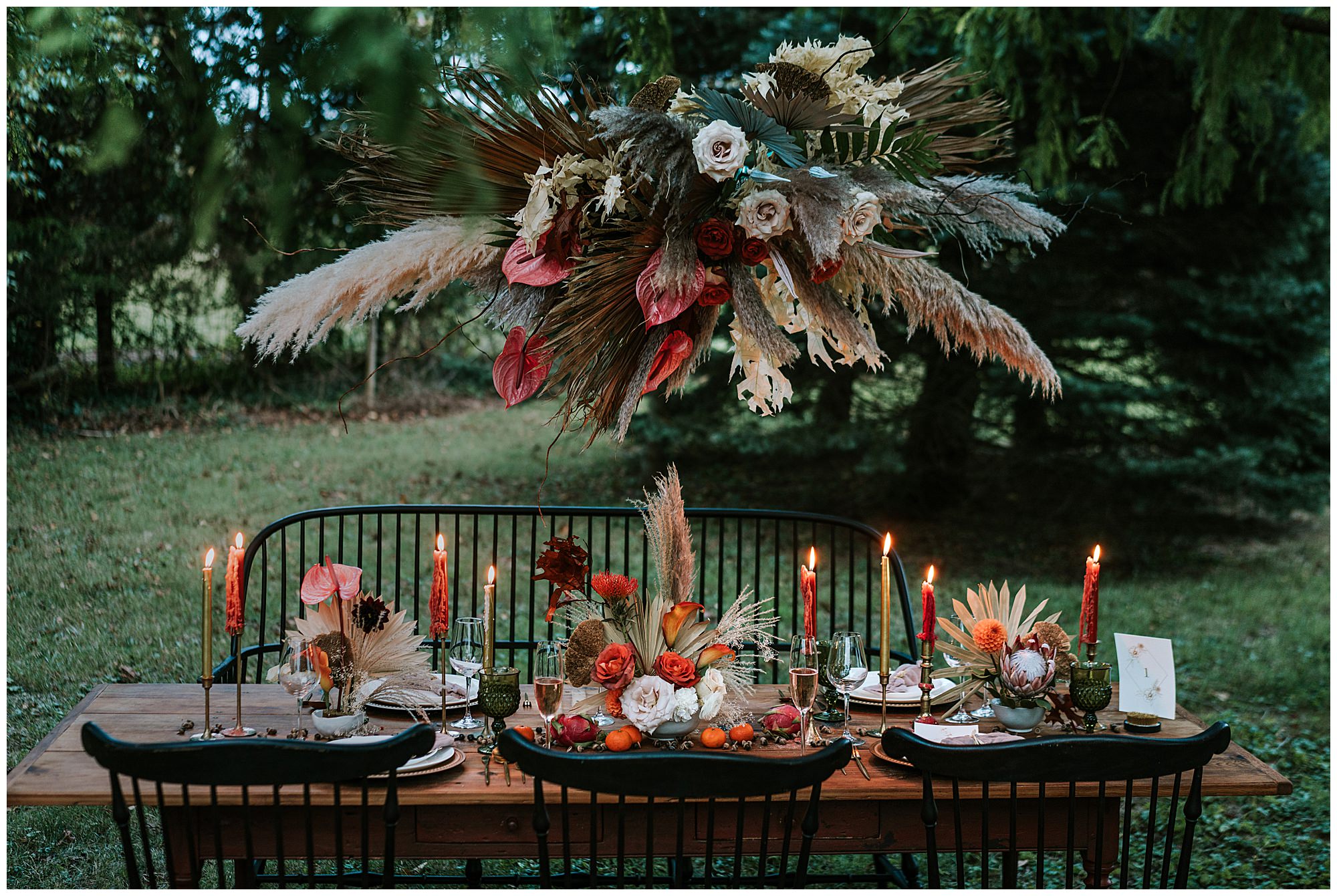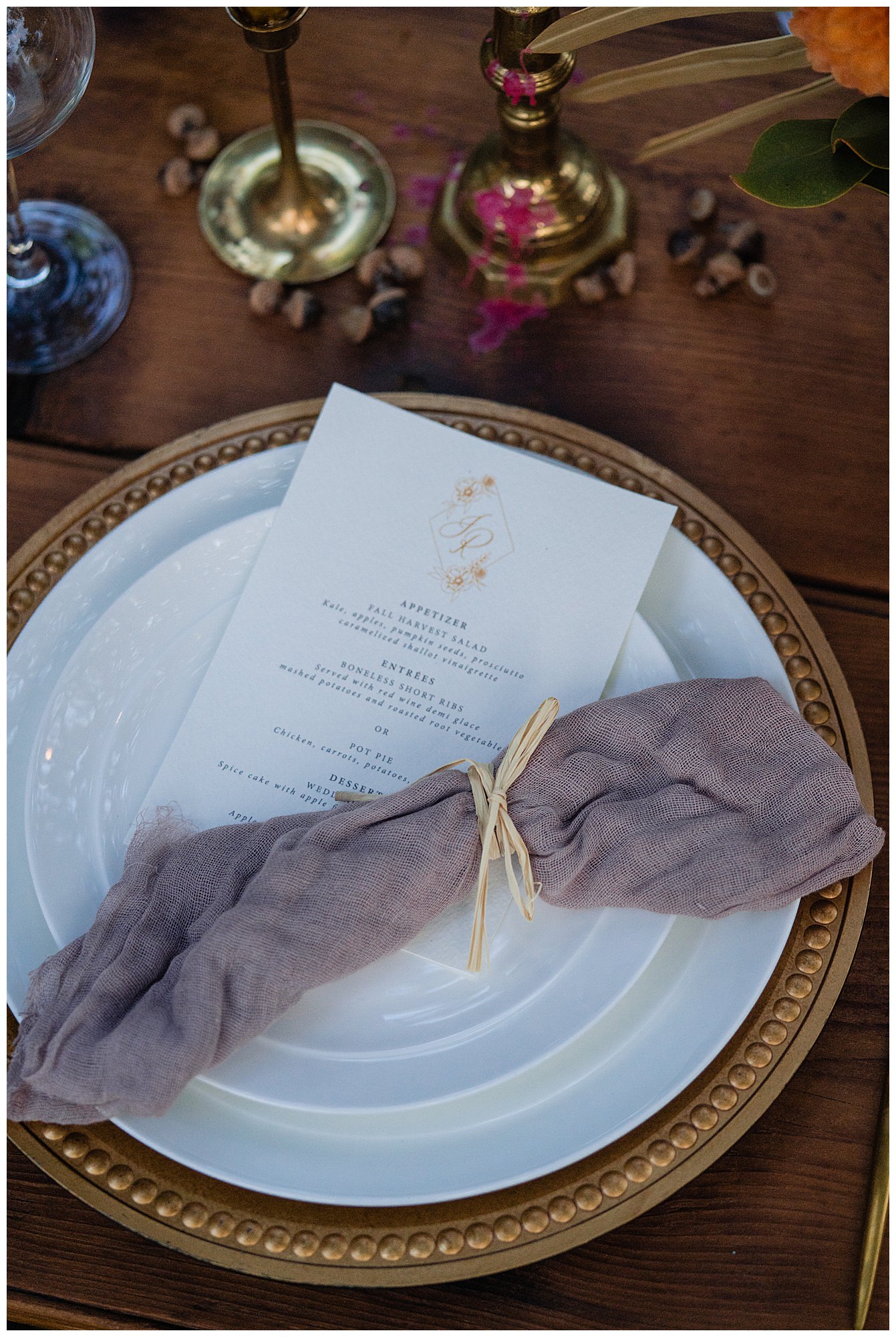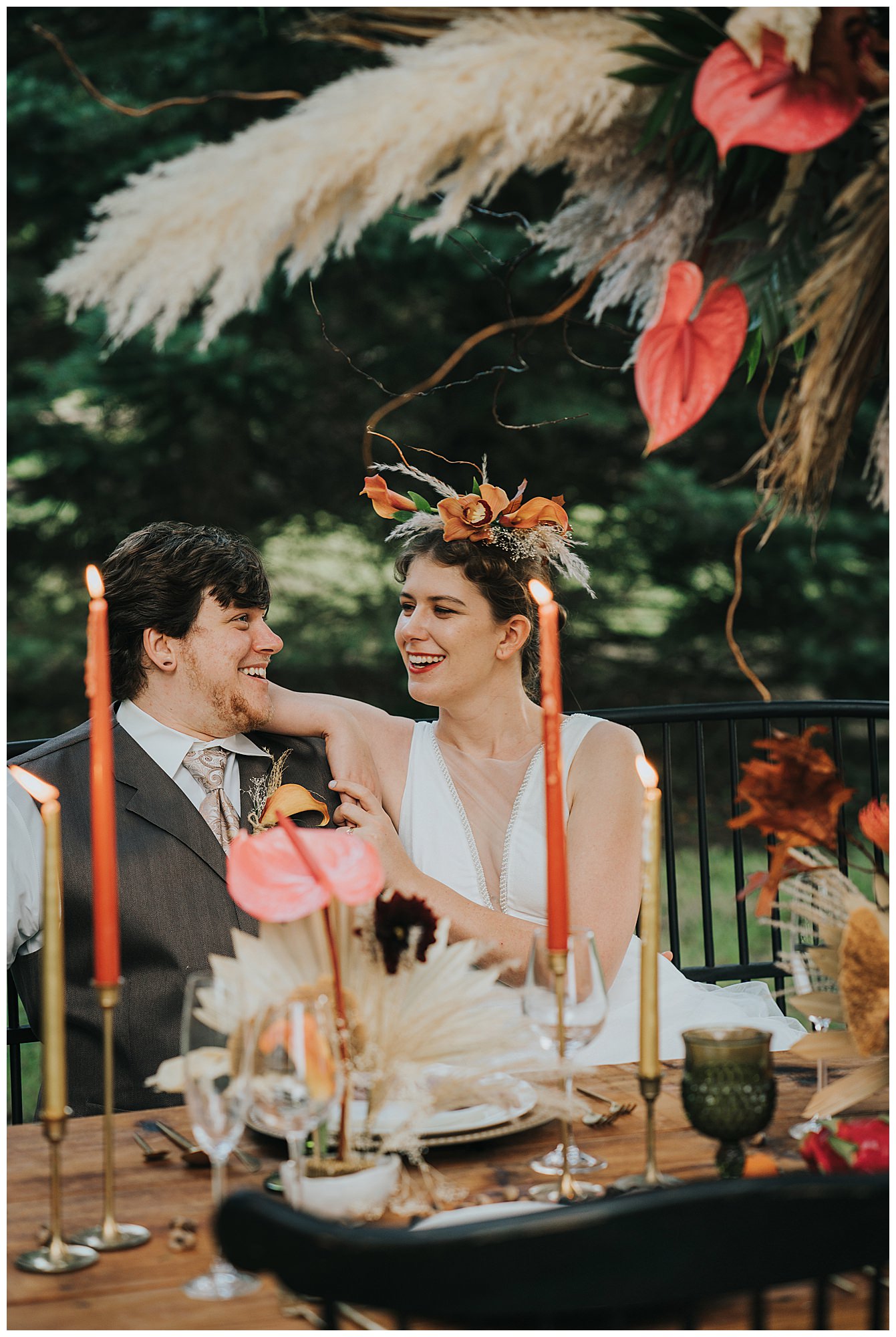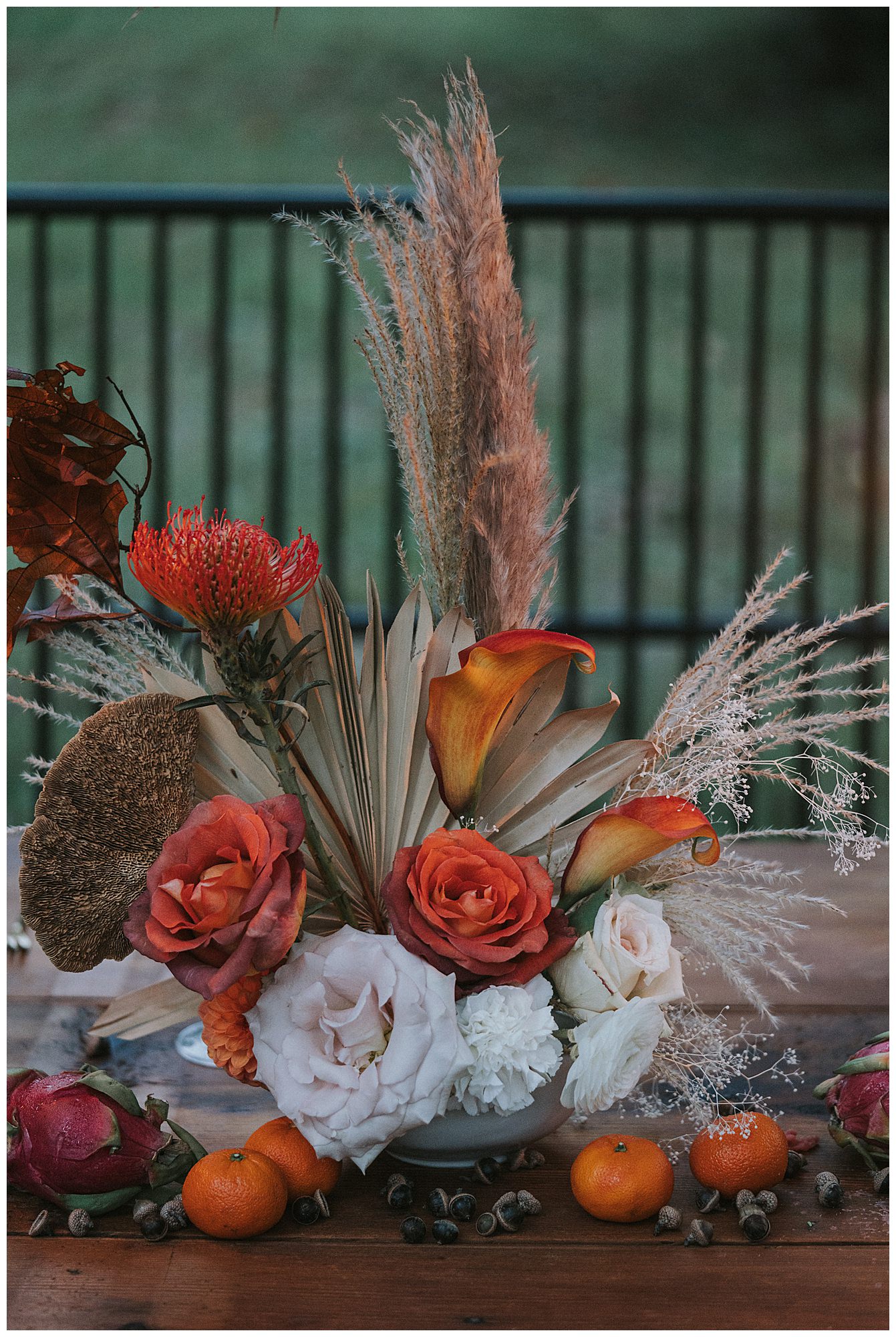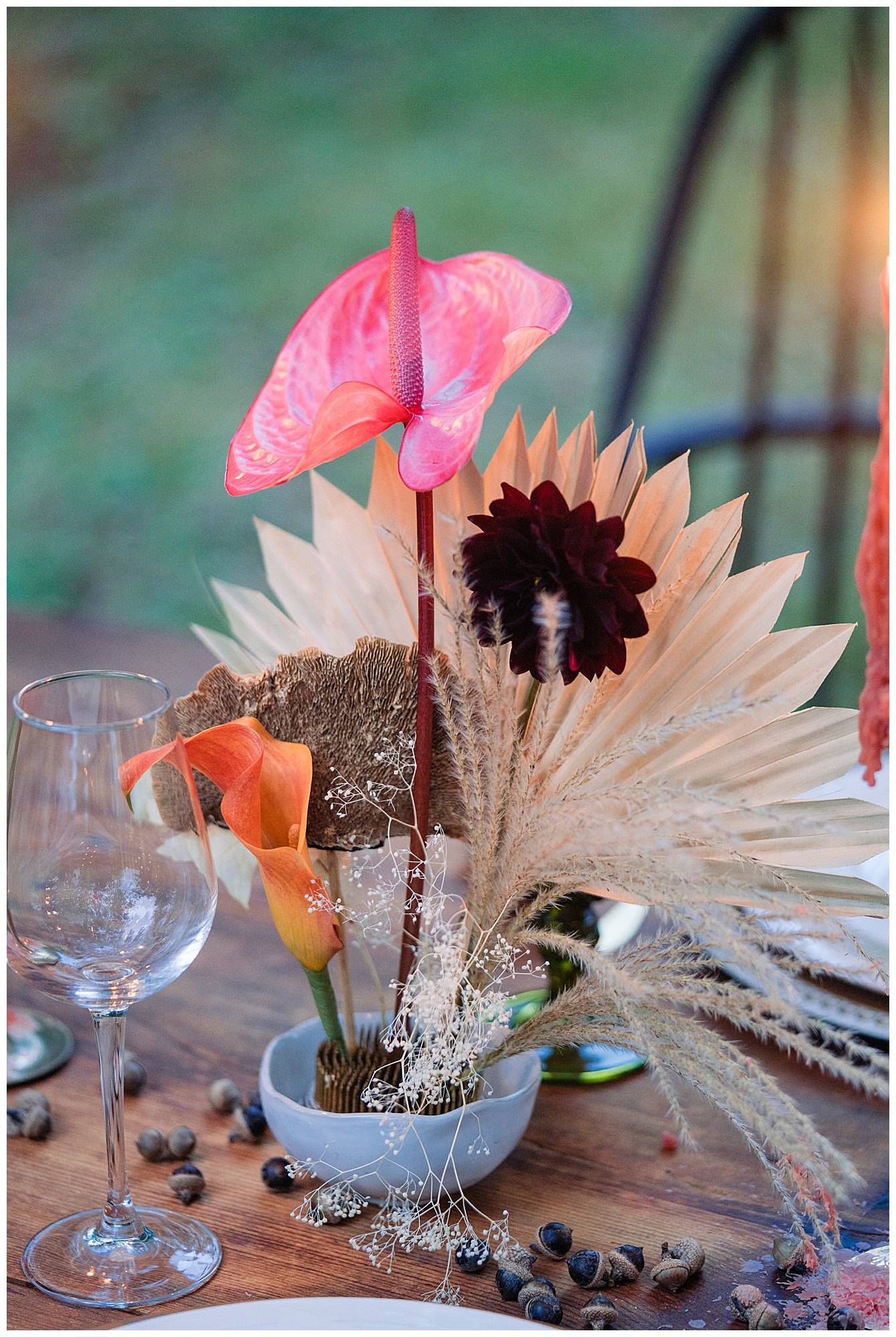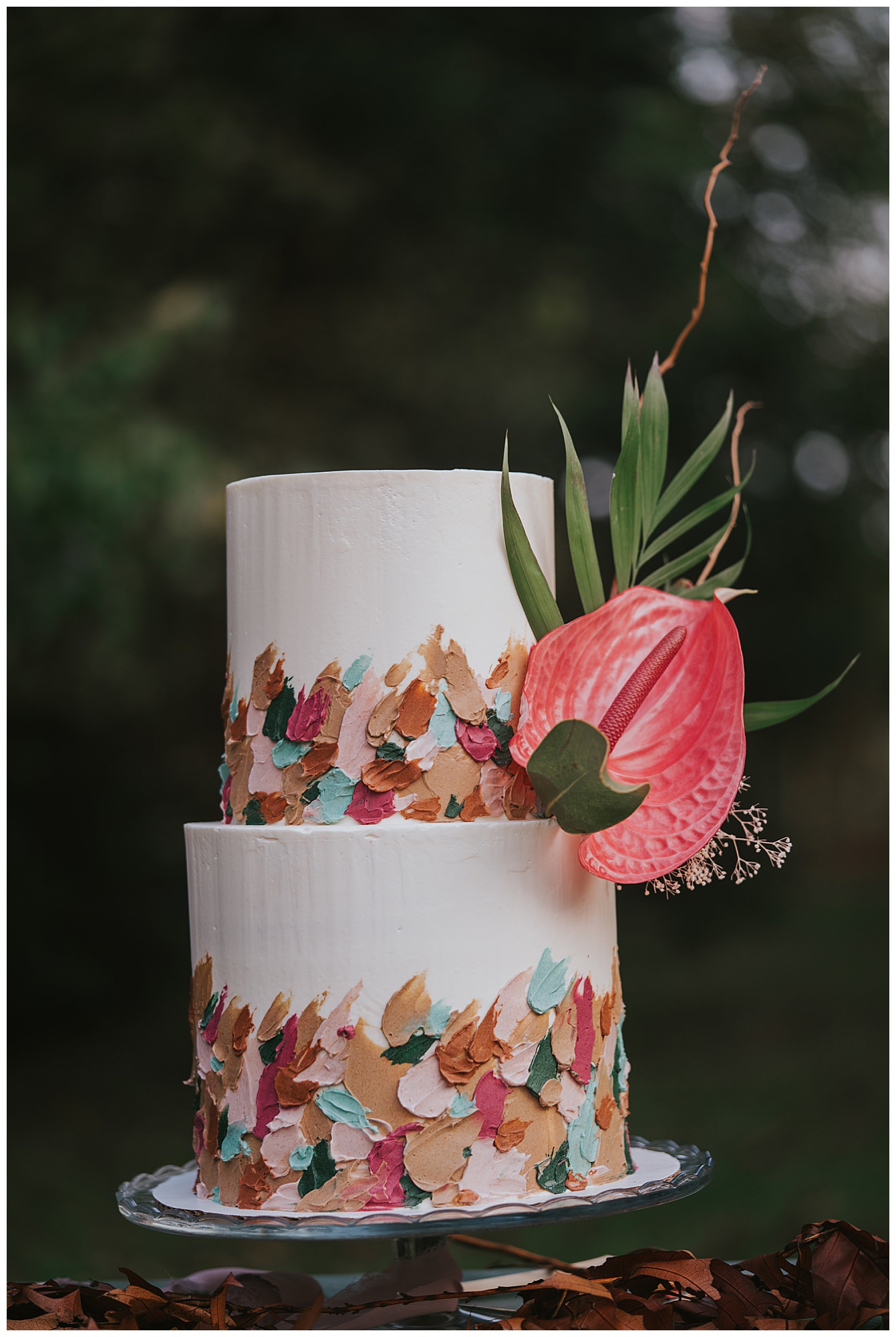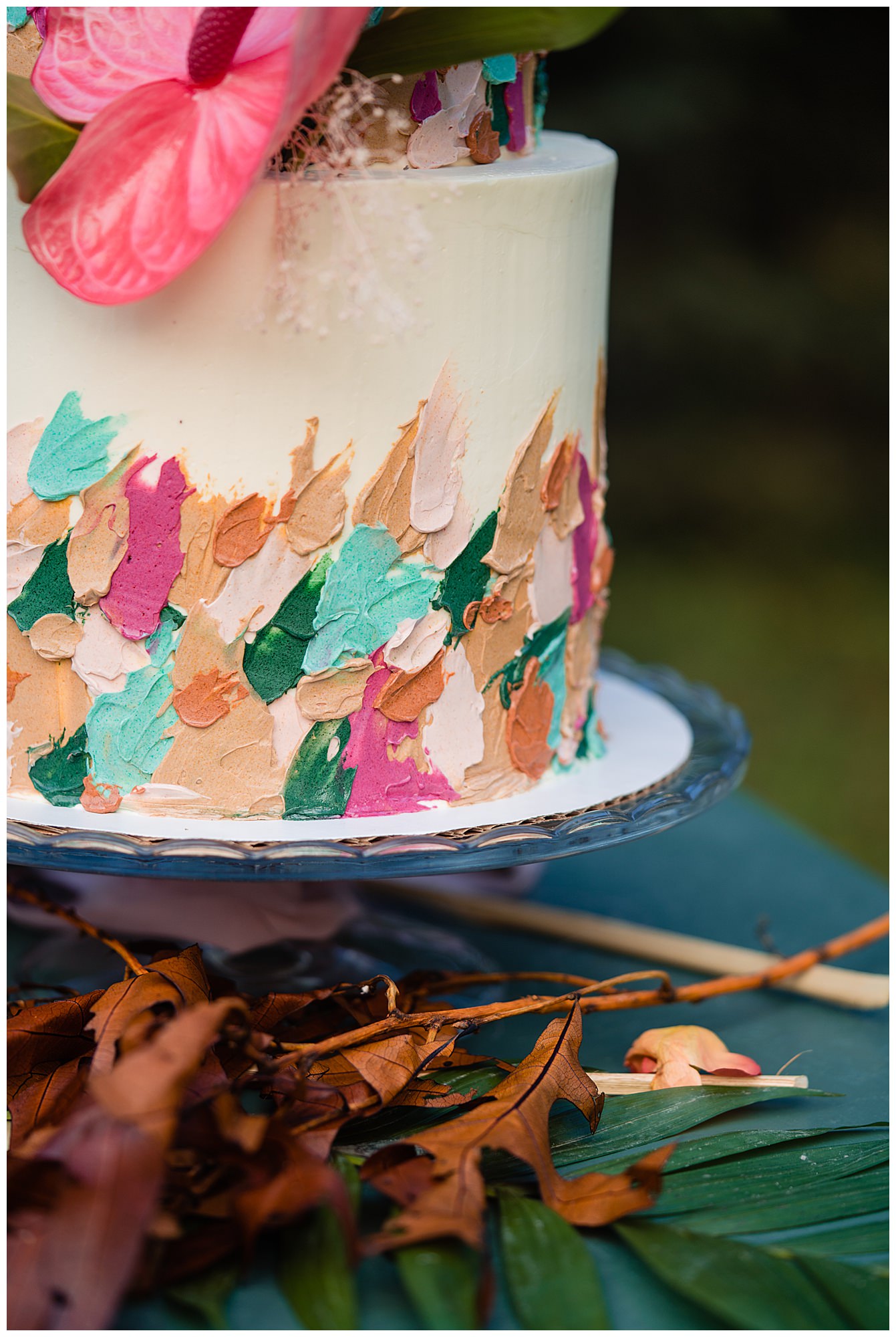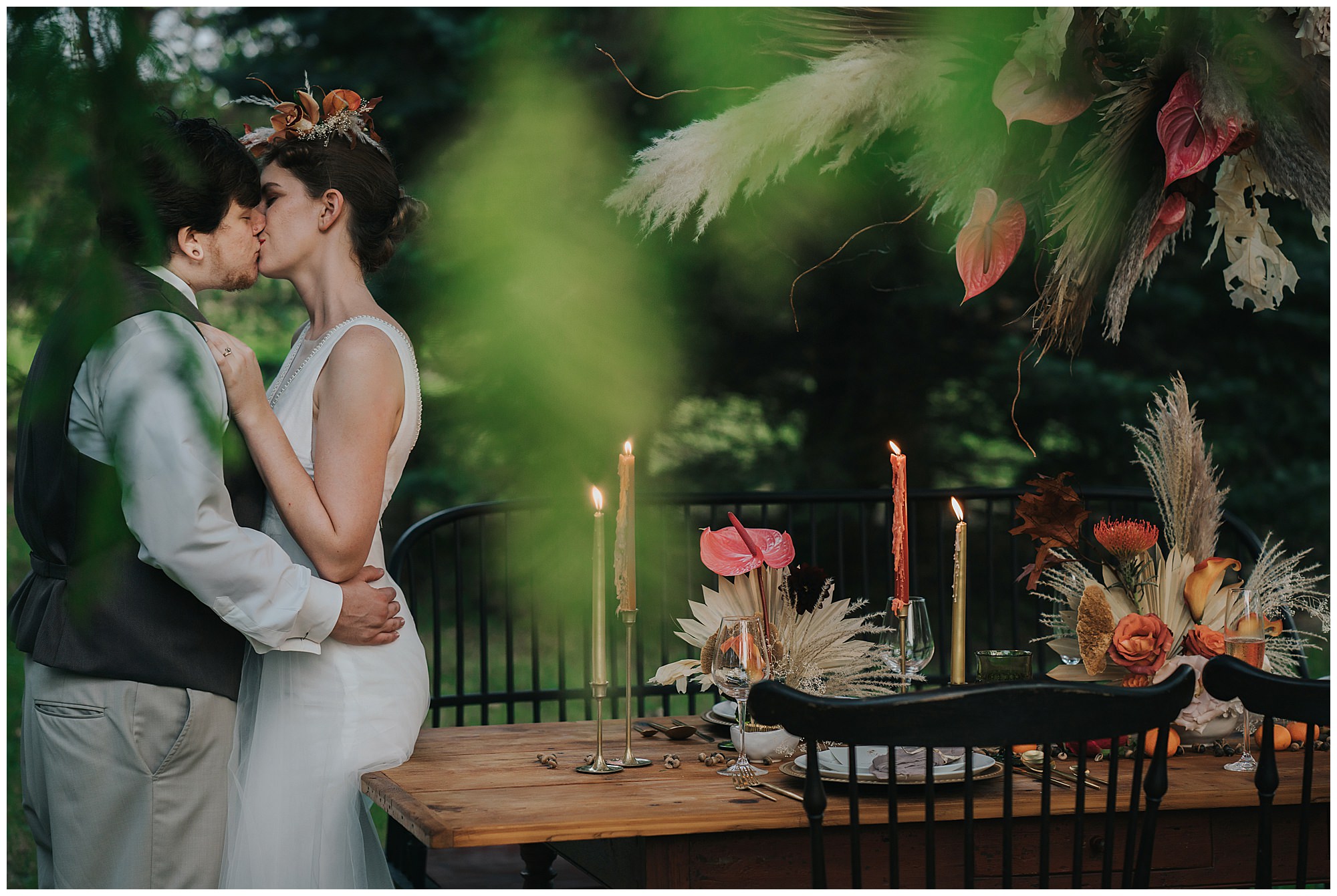 Written by Alyssa Carfang