After you've designed the ring or picked out the perfect watch, the hard part begins. How exactly do you go about popping the question? Especially if you have kids or pets together and want to involve them in the special moment, that adds another layer of difficulty to the task. But don't worry, we're here to help! Including your loved ones in a proposal can be as simple as slipping a ring on your cat's collar or as complicated as orchestrating a scavenger hunt with little ones, but however you choose to do it, the moment that the love of your life says yes will make it all worth it. So if you're looking for proposal ideas that involve your kids or pets, check out these seven great ideas!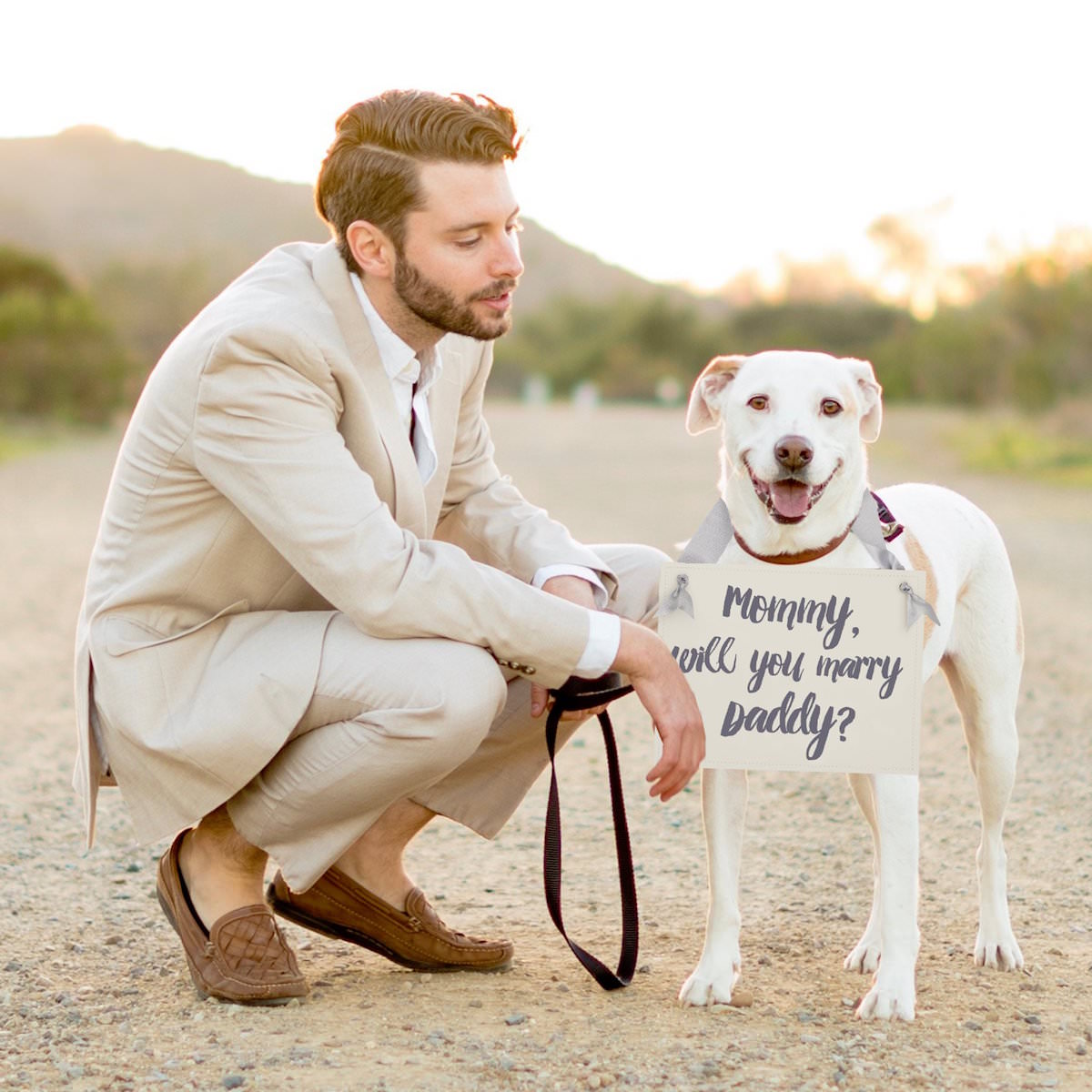 If you want to involve your dog in the proposal but they have a tendency to be unpredictable, a proposal sign that can be easily strung around their neck is a good way to go.  This approach gives you plenty of room to customize the sign for a personalized touch, but if you're concerned your dog won't enjoy wearing something around their neck, try a sweater instead!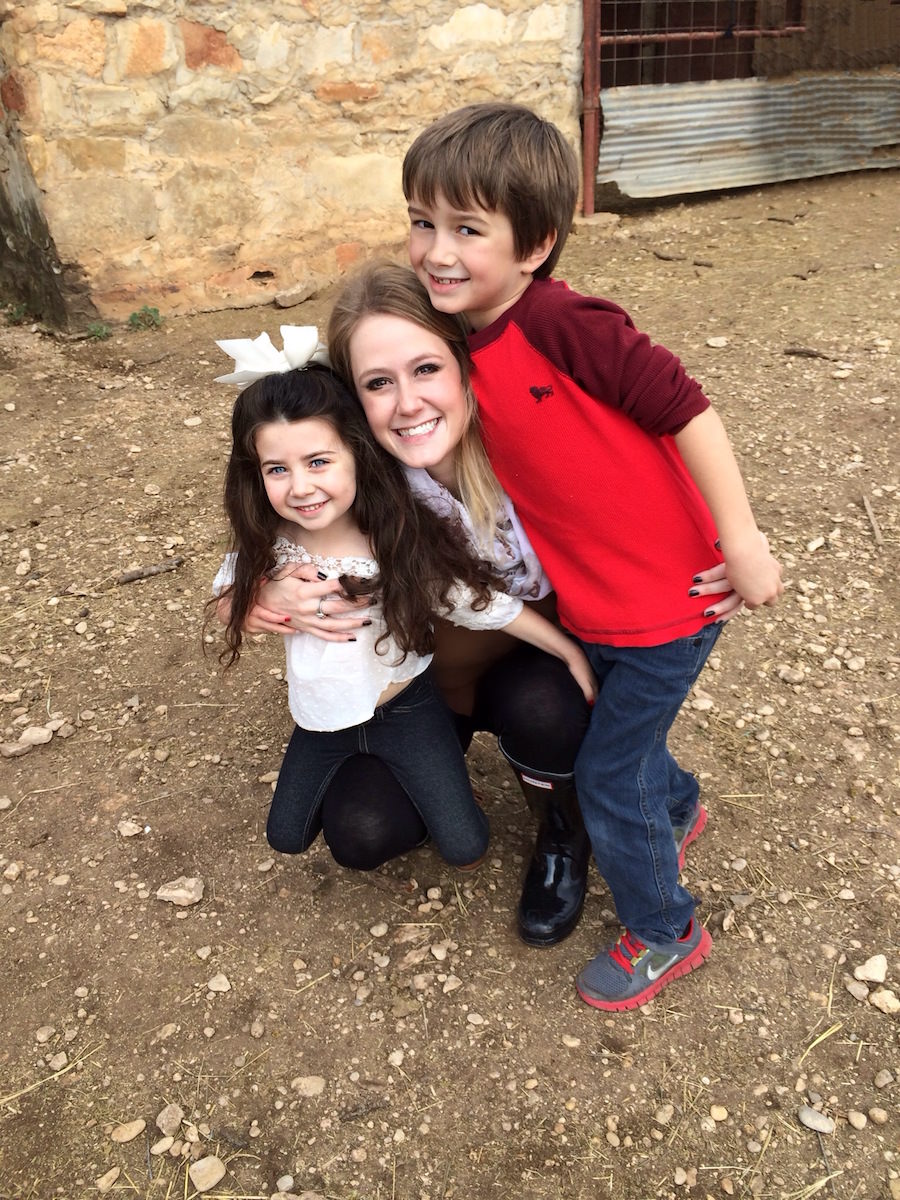 Finding an activity that everyone will enjoy is the key to engaging the kids and keeping them entertained throughout the proposal. For this sweet proposal featured on How They Asked, Jordan enlisted the help of his kids and sent Katie and his daughter on a scavenger hunt that led them to a llama farm where Jordan and his son were waiting for Katie with a ring.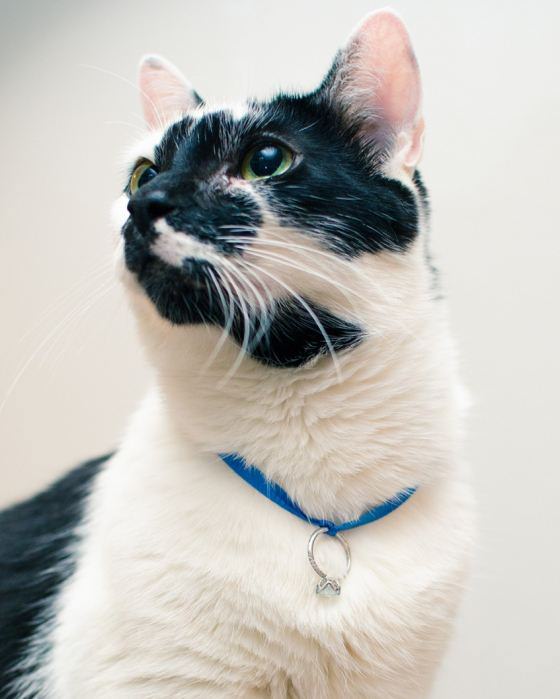 What's better than waking up to a purring cat resting on your belly? A cat with an engagement ring tied to its neck! Dhareza proposed to his girlfriend of seven years with the help of their cat, Tucker, who was clearly proud to have been involved. If your cat wears a collar, you can attach a ring to that, or, as Dhareza did, tie the ring to his neck using a ribbon. Just be sure to keep a close eye on them after you've attached the rock!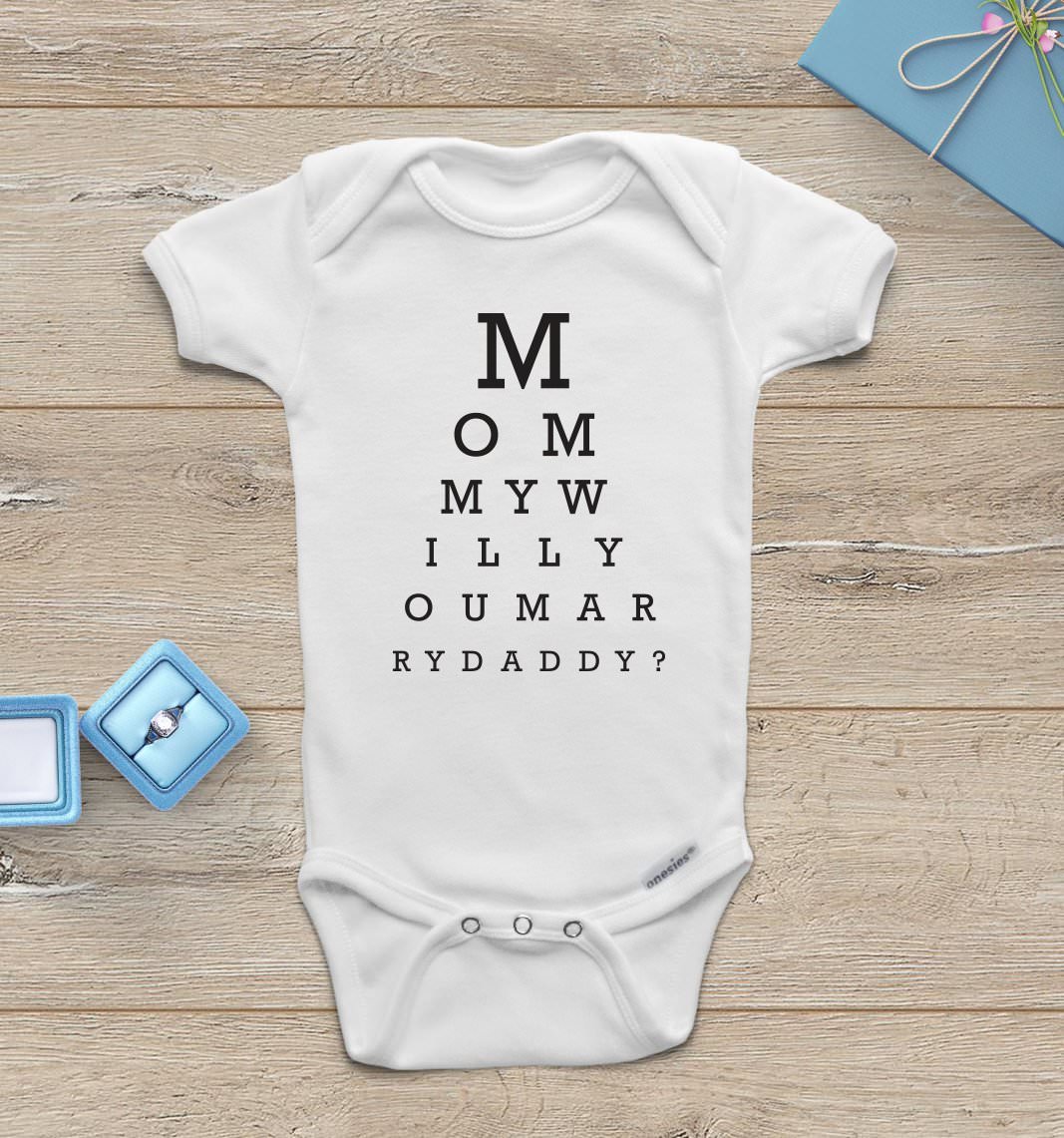 At first glance, this cute onesie might not look like anything special. But upon further inspection, it reveals a very important question. If you've just had a baby together and are ready to spend together forever, this is such a sweet way to ask someone to officially become a family. There are so many cute onesie options out there where you can personalize the text and design for something that works for you!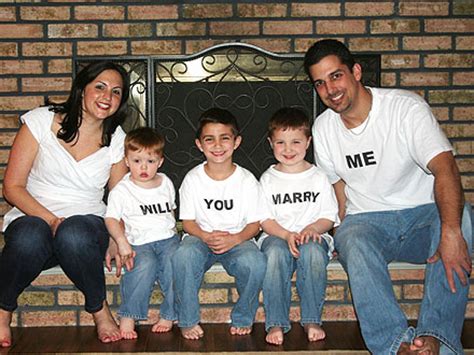 This couple gained national attention when they got married on stage at the ACM awards in 2012, but in our opinion, their proposal is just as award-worthy! Frank gave each of their kids a shirt with a different word on it and had them walk into Christina's room one at a time until he walked in to complete the sentence. There are so many proposal T-shirts on Etsy that it'd be so easy to pull this off in your own unique way!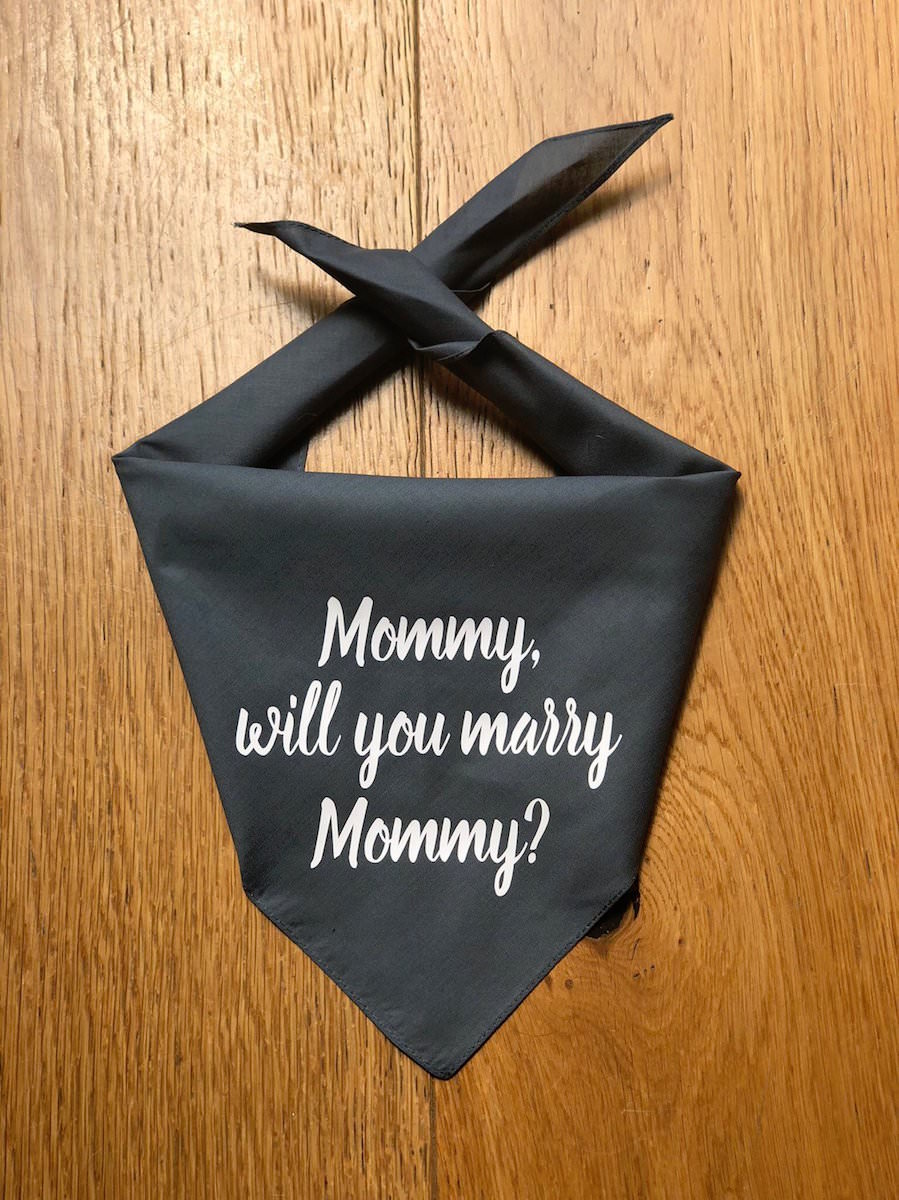 The beauty of this proposal tool is its versatility. No matter who you recruit to help you pop the question, this bandana can work for kids or for any type of pet you have, and we love that it's inclusive for LGBT relationships!
The flash mob proposal requires a hefty amount of planning, especially if you want to capture it on film, but just seeing the look on the bride-to-be's face when her stepson-to-be emerges behind the group of dancers carrying a sign with the most important question will make it all worth it.
*Editor's Note: This post contains affiliate links. Each time you purchase an item via our affiliate links, Love Inc. is receiving a small percentage of the sale, thus you are helping our small, EQUALITY-MINDED™ business grow and allowing us to provide more content for YOU! Isn't that just fantastic?
Written by: