13 Whimsical Ways to Use Pampas Grass in Your Wedding
Ah, pampas grass. The wonderful, wispy wheat-colored grass is finding its way into every aspect of wedding design and for good reason. Its whimsical nature and malleable qualities make it a perfect fit for everything from romantic soirees with elegant details to stylish boho chic affairs set in the desert, which is why we're expecting pampas grass to be one of 2019's hottest wedding trends.
If you're as in love with this fun grass as we are and are wondering how to incorporate it into your special day, we've rounded up 13 ways to use pampas grass in your wedding design. Whether you want to add interesting texture and height to your table's centerpieces, create a statement ceremony arch that's smothered in the wispy, wild grass or you prefer something subtle, such as simple stalks to line your aisle, there are so many ways to infuse pampas grass into your wedding day decor. Get ready to swoon over all these stunning ideas, and let us know which one is your favorite!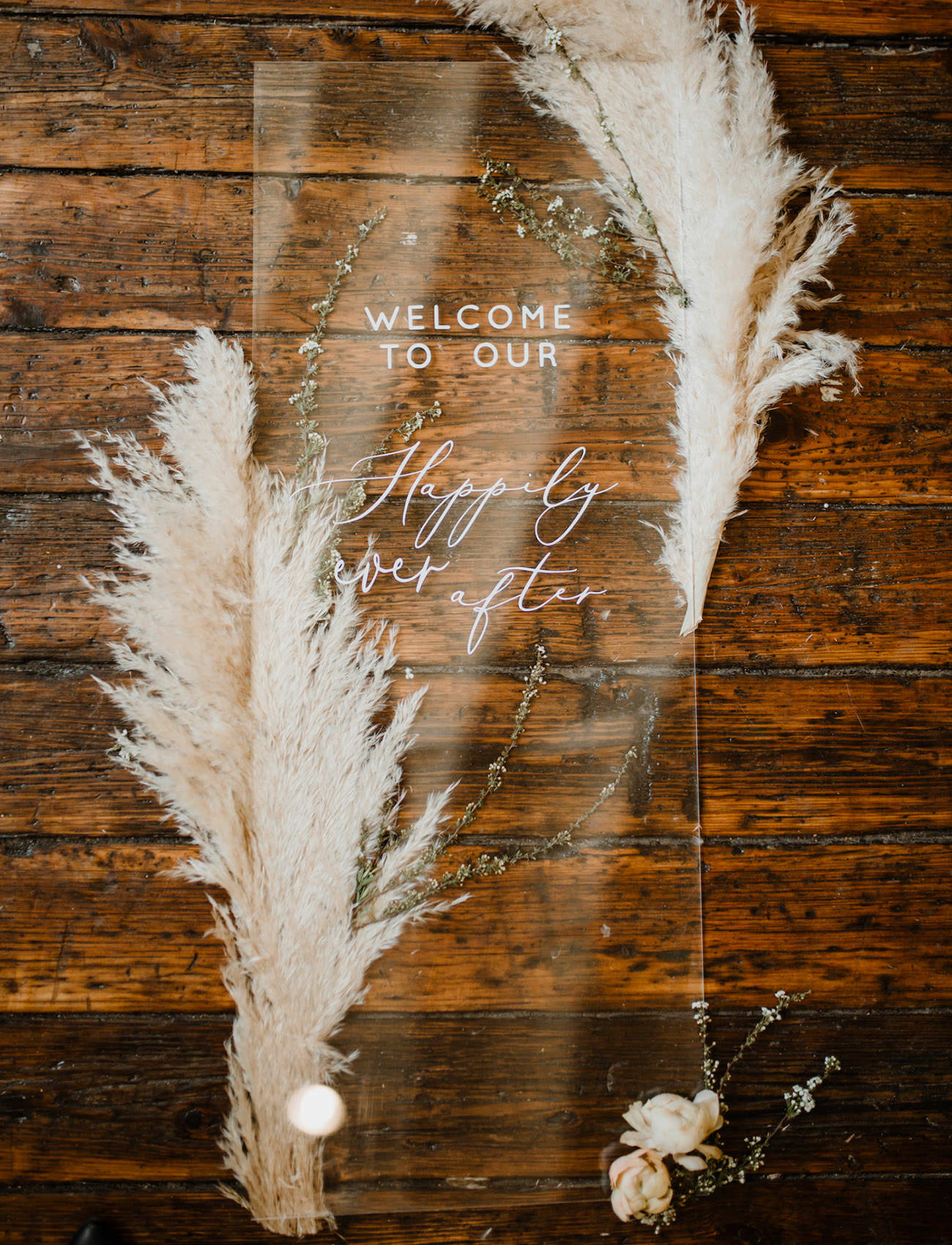 Jazz up an acrylic welcome sign with clusters of pampas grass. | photo by Light as Gold | florals by Vella Nest Floral Design | via Green Wedding Shoes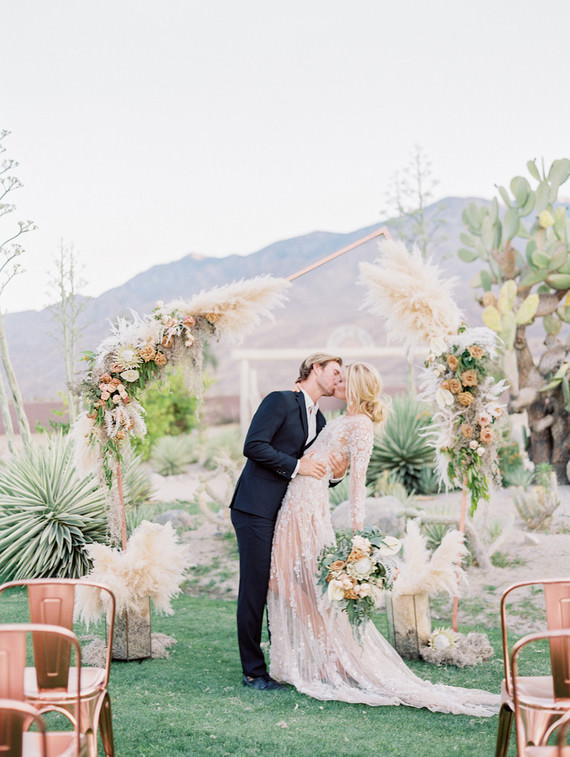 This geometric ceremony arch is beautifully decorated with pampas grass and earth-toned florals. | photo by Pura Soul Photography | floral design by Little Hill Floral Design | via 100 Layer Cake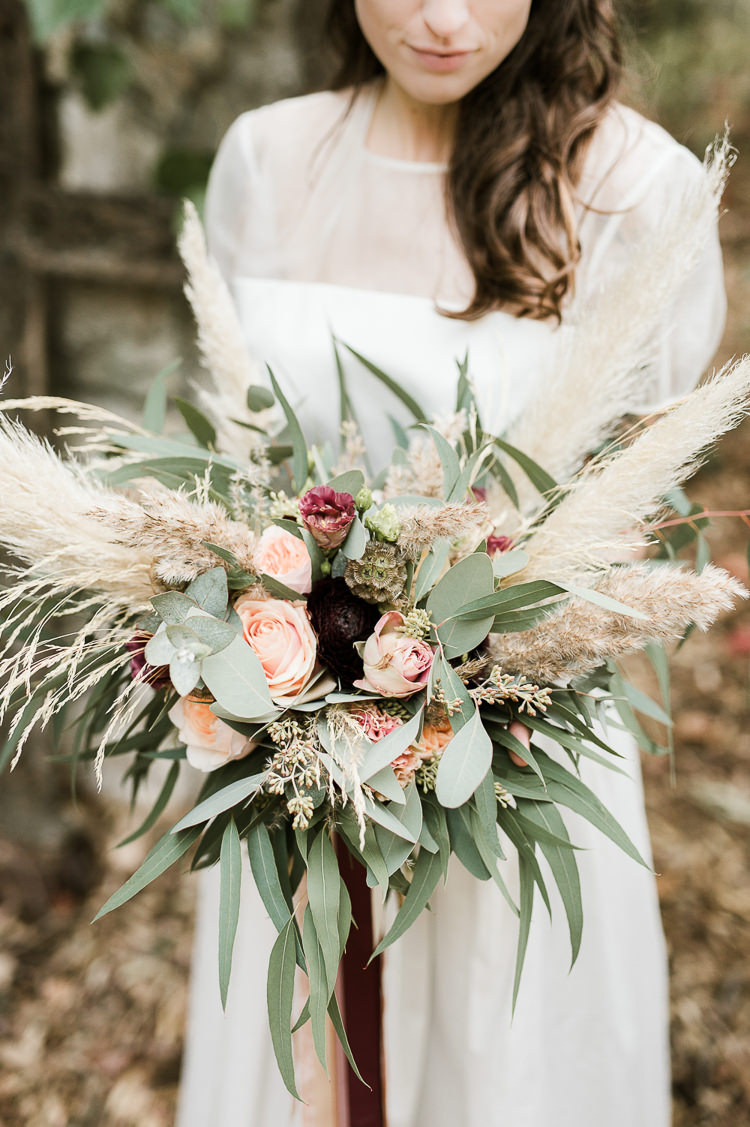 Pampas grass puts a finishing touch on this whimsical wedding bouquet. | photo by Olivia Marocco Photography | floral design by Déco & Harmonie Wedding Design | via Whimsical Wonderland Weddings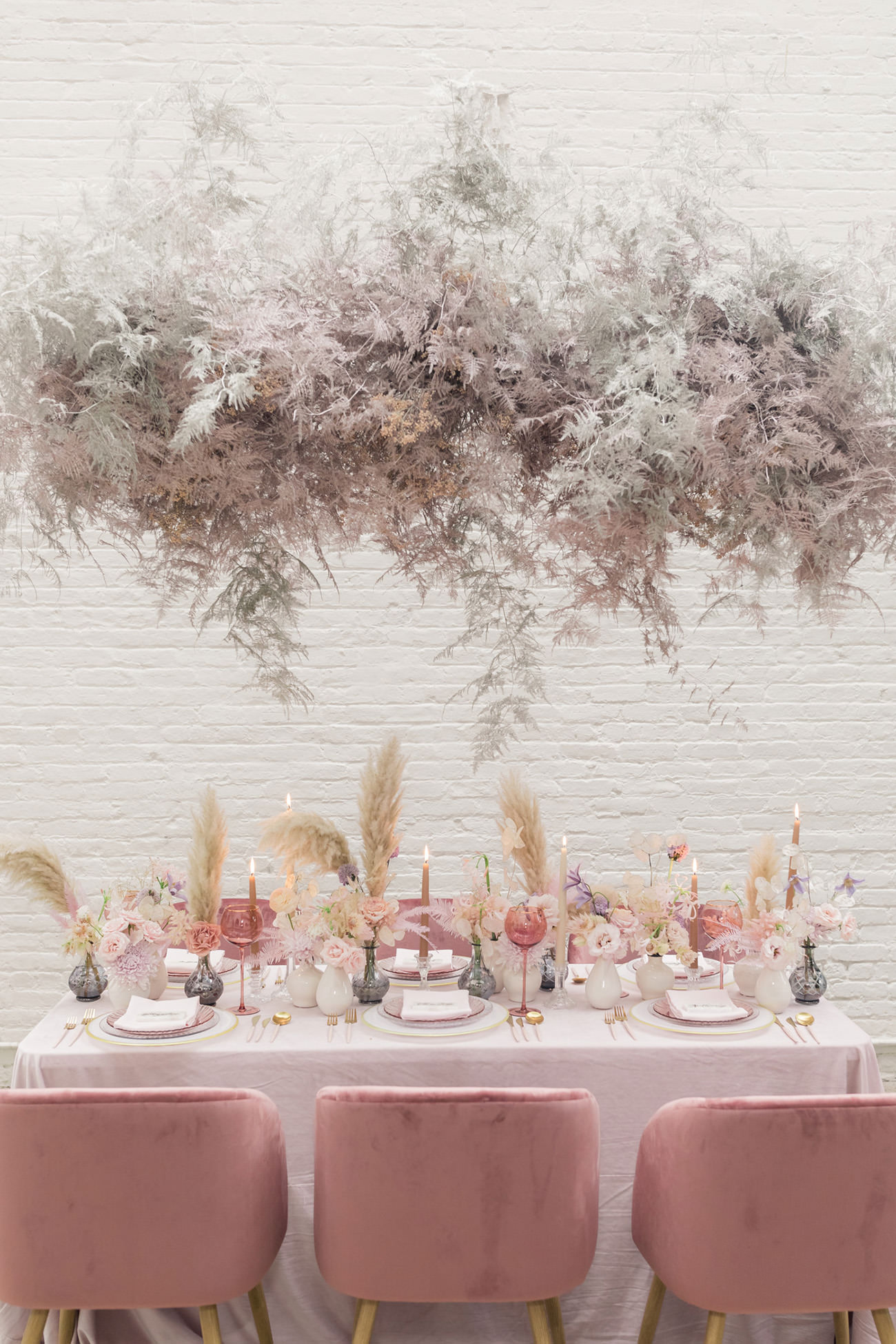 Clusters of pampas grass create a visually stunning centerpiece. | photo by Chris & Becca Photography | floral design by Designs by Ahn | via Green Wedding Shoes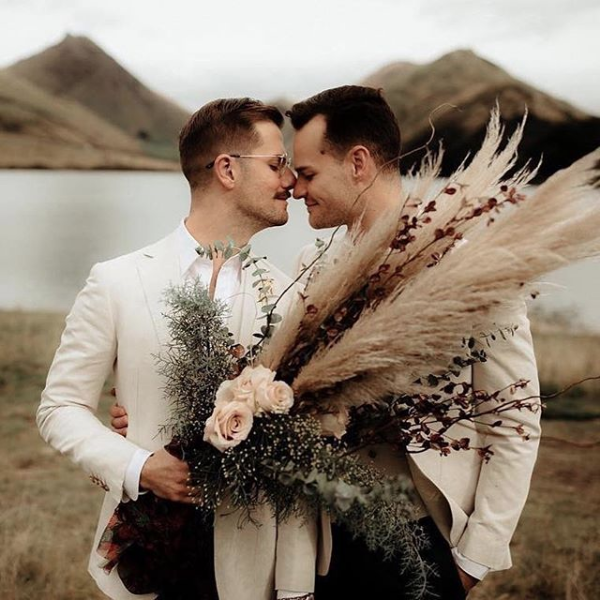 Long wisps of pampas grass are perfect for oversized wedding bouquets. | photo by Chasewild | floral design by Downies Flowers | via Junebug Weddings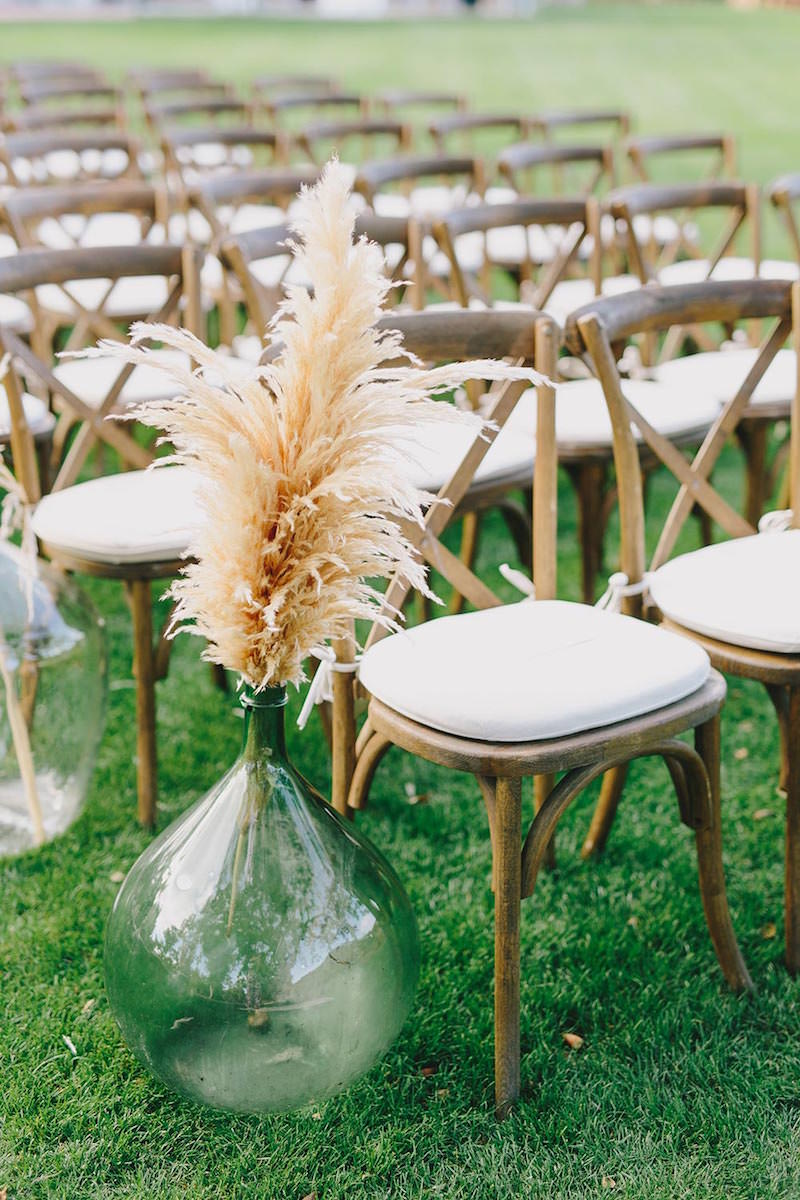 Pampas grass stalks are eye-catching along this aisle. | photo by Jack & Necia Photography | floral design by Siren Floral Co. | via Ruffled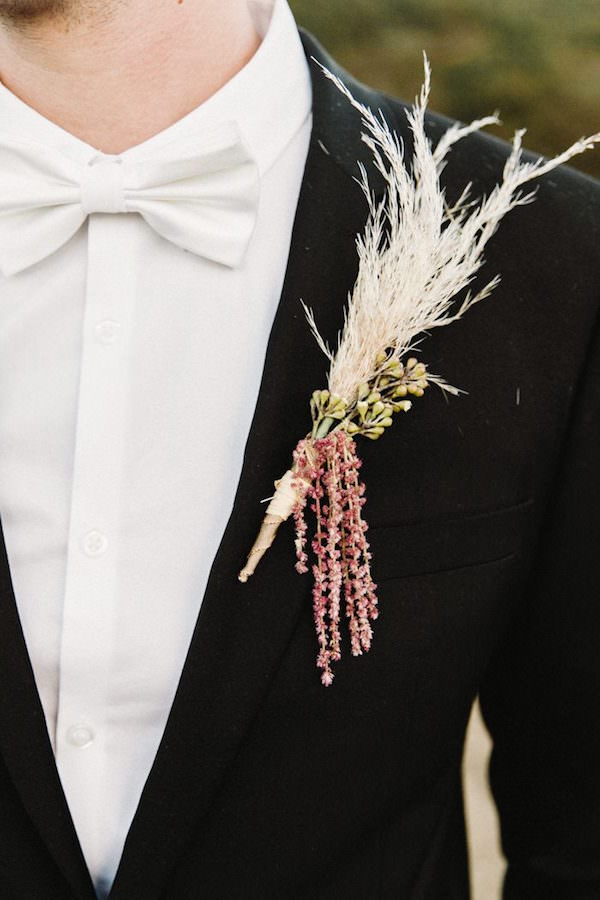 Whimsical pampas grass boutonniere adds a statement element to this suit lapel. | photo by Sanford Creative | floral design by I Dew Flowers | via Junebug Weddings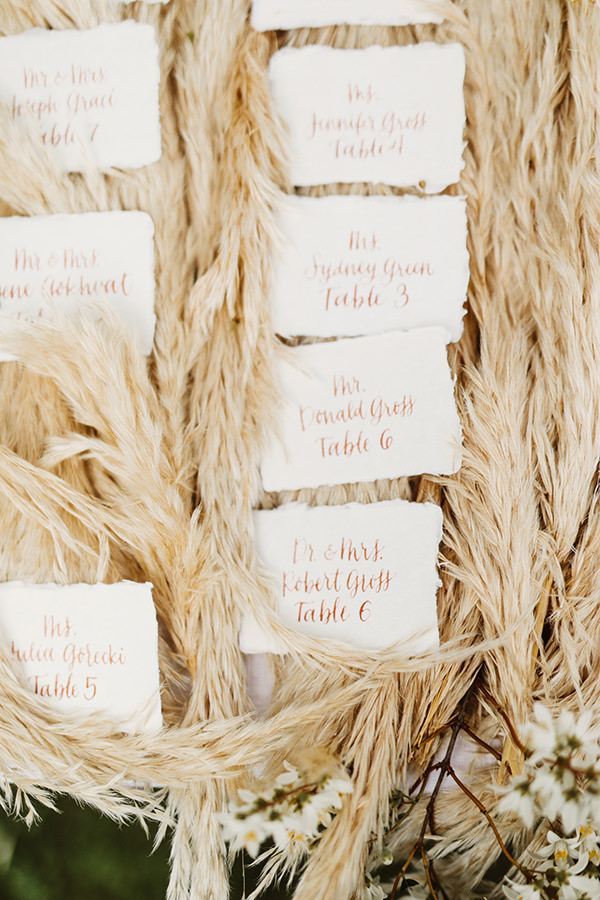 Pampas grass makes a perfect backdrop for an escort card display. | photo by Pat Furey | floral design by Saipua | via Ruffled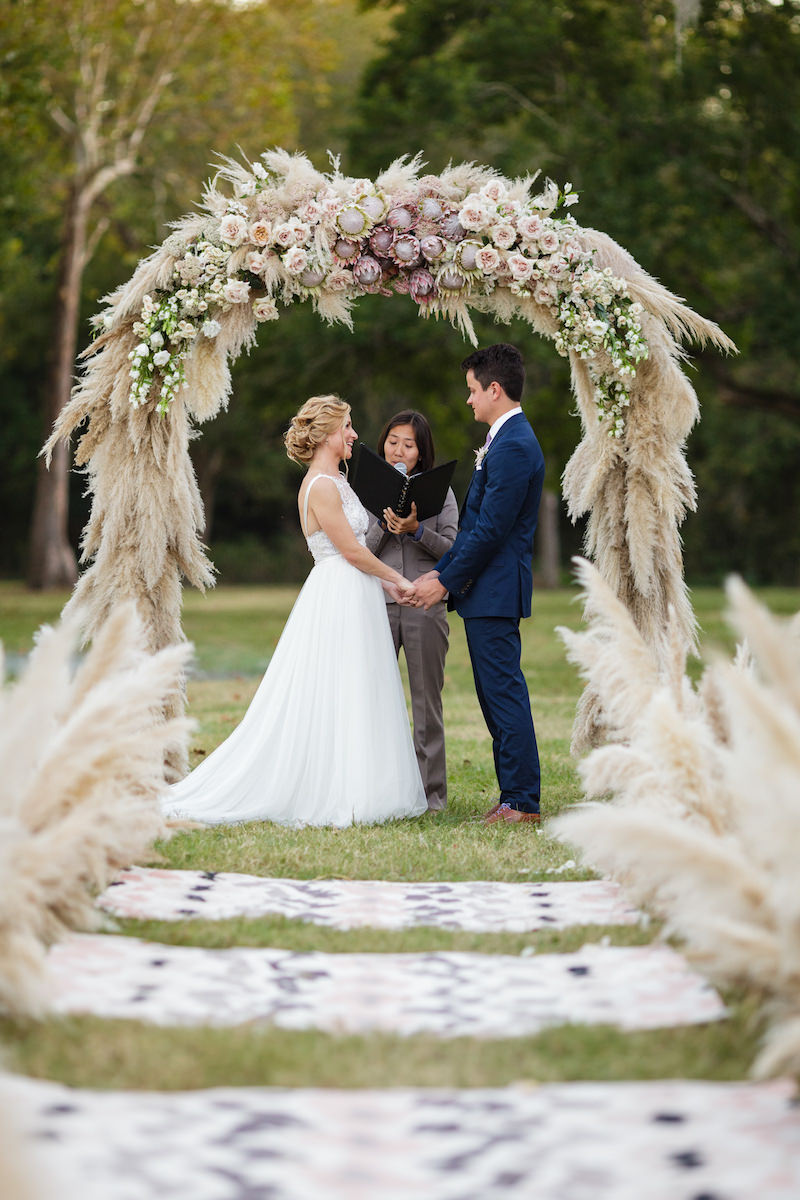 An aisle lined with pampas grass leads to this stunning pampas grass ceremony arch featuring proteas and garden roses! | photo by Koby Brown Photography | floral design by Bows and Arrows | via Martha Stewart Weddings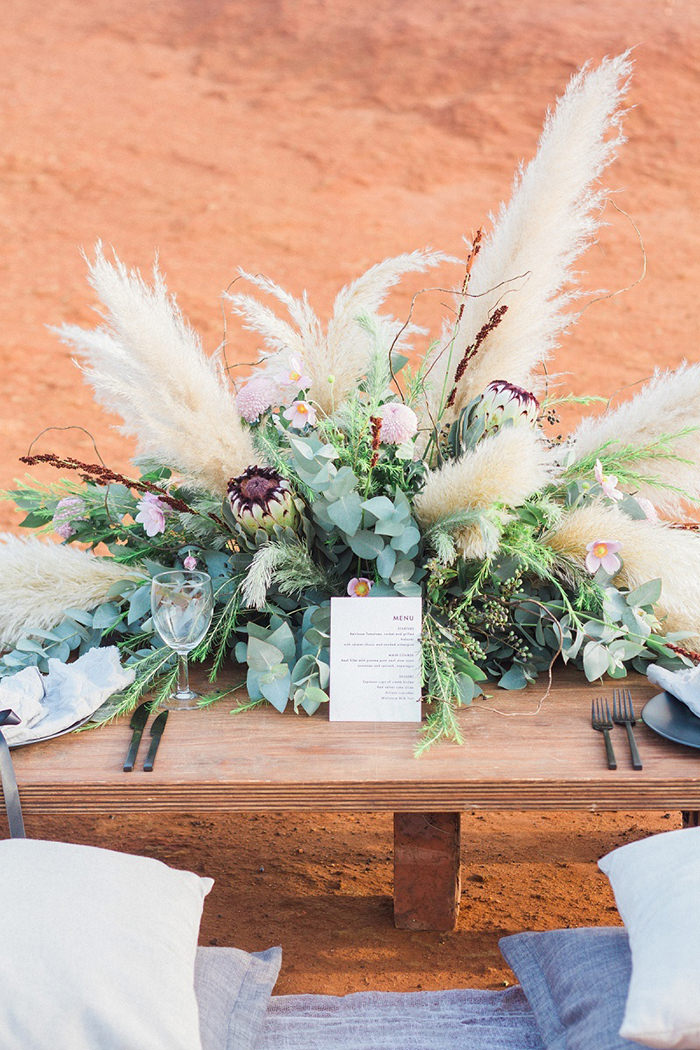 Pampas grass adds a textural element to this beautiful centerpiece. | photo by Maxeen Kim Photography | floral design by Oh Happy Day | via Hey Wedding Lady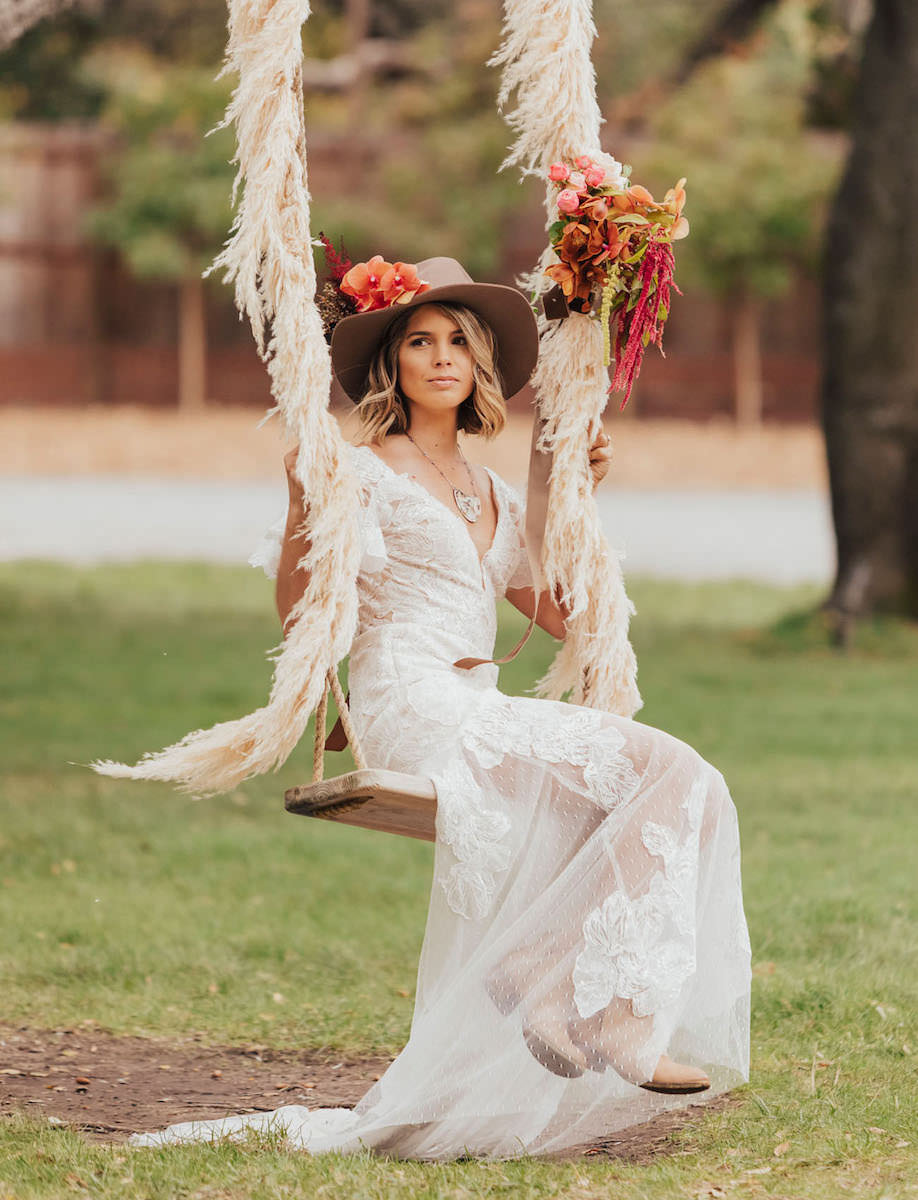 How fun is this pampas grass-lined wedding swing? | photo by Carol + Olivia Photography | floral design by Willow and Plum | via Green Wedding Shoes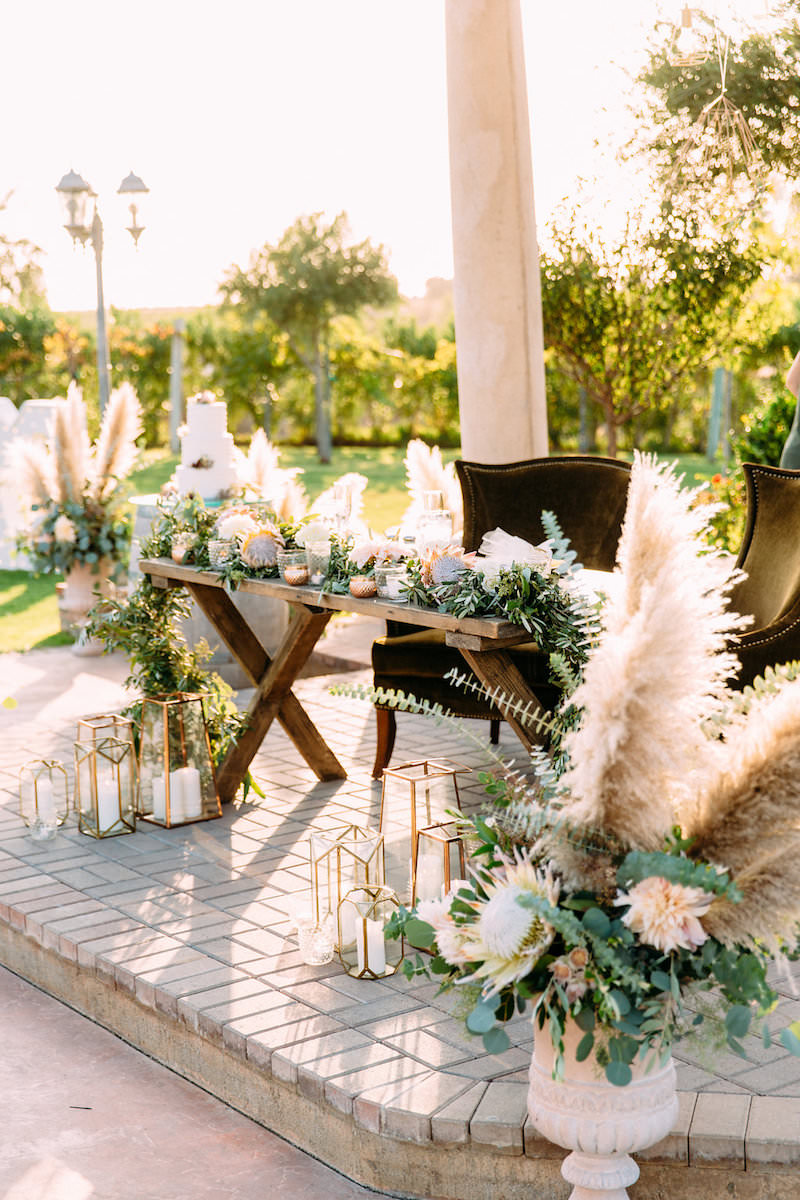 This head table flanked by arrangements of proteas and pampas grass is absolutely breathtaking. | via Compass Floral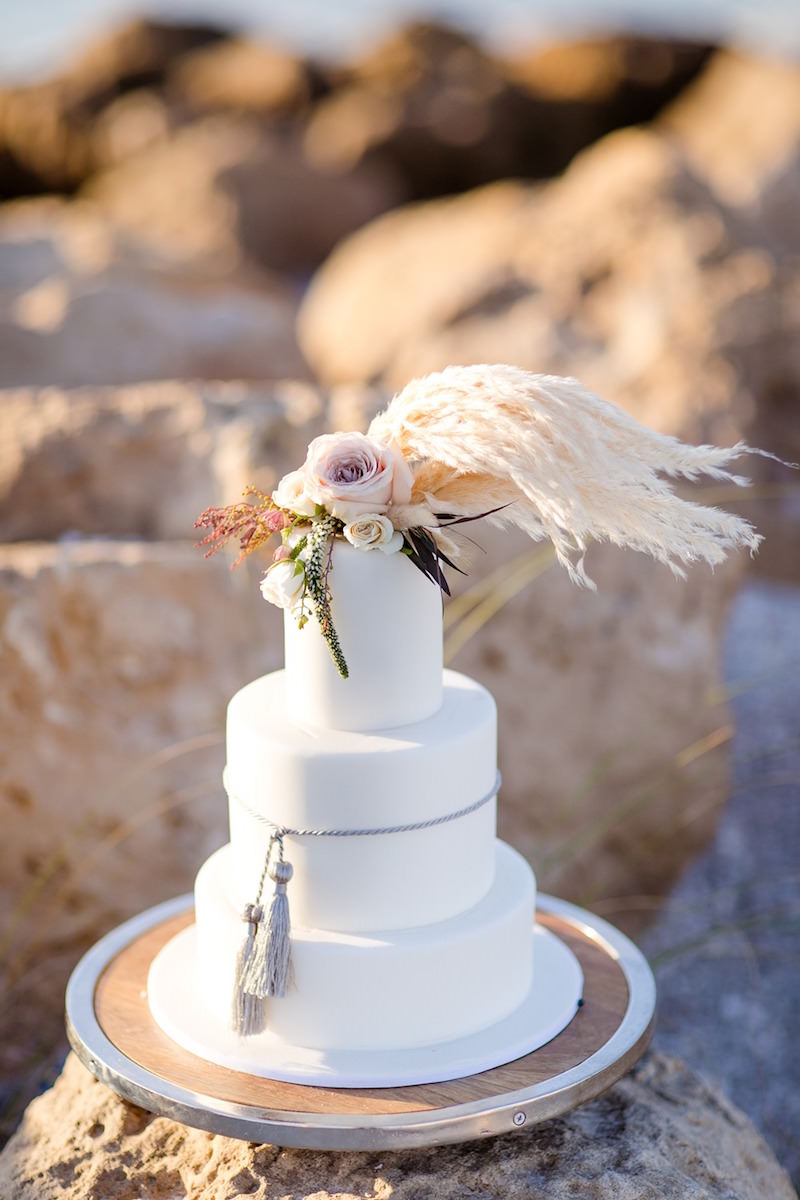 Forget a personalized cake topper, a pampas grass cake topper is the new way to go! | photo by Set Free Photography | floral design by Signature Florals | via Wedding Chicks
Written by: