Weddings are all about bringing two people together, oftentimes two people who come from different backgrounds and have different styles, so we love when wedding pros showcase how you can successfully bring two design styles together to work as one. In today's stunning styled shoot, Ronya, from Ronya and Co., drew inspiration from her Egyptian background for the design and incorporated Kate from Off Beet Productions' love for all things bohemian to create this incredible boho meets Arabian nights inspiration shoot.
With Arabian textiles, metallic accents and macrame details, this shoot serves up Middle Eastern flavors with the perfect amount of boho flare. We especially love the Middle Eastern desserts, such as the basbousa and mini baklava cakes and the delicate dusting of florals that top the frosting. We also love the couple's style and the bride's striking wavy hair embellished with gold. For the soonlyweds who have their eyes on something unconventional and unique, this is the perfect inspiration shoot for you!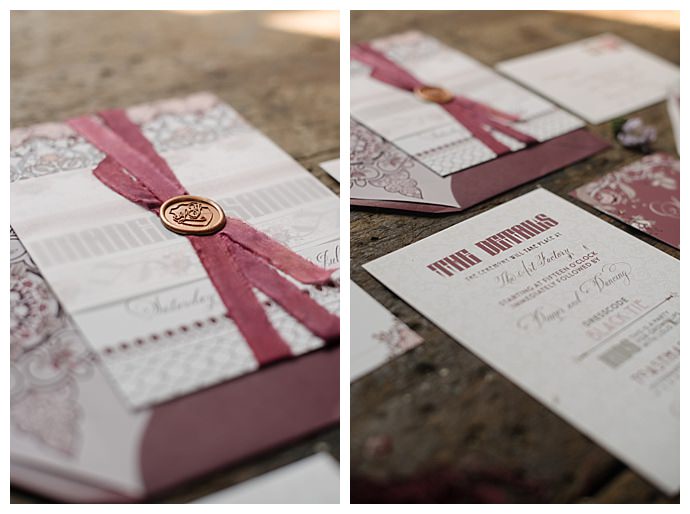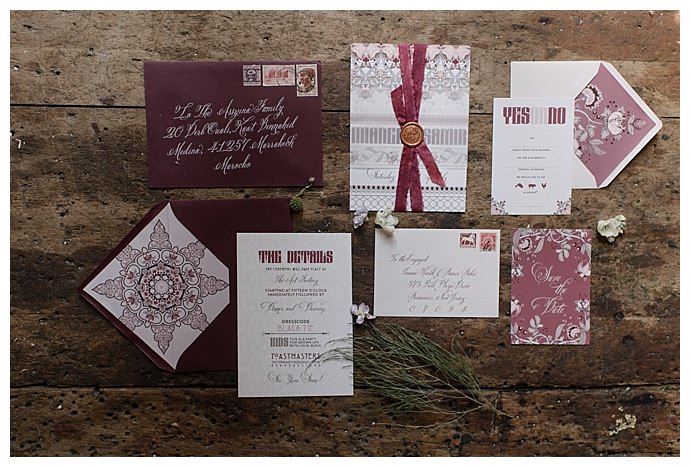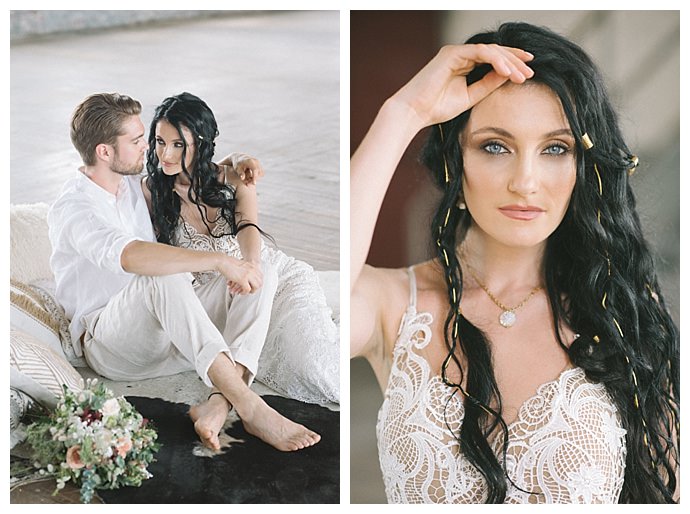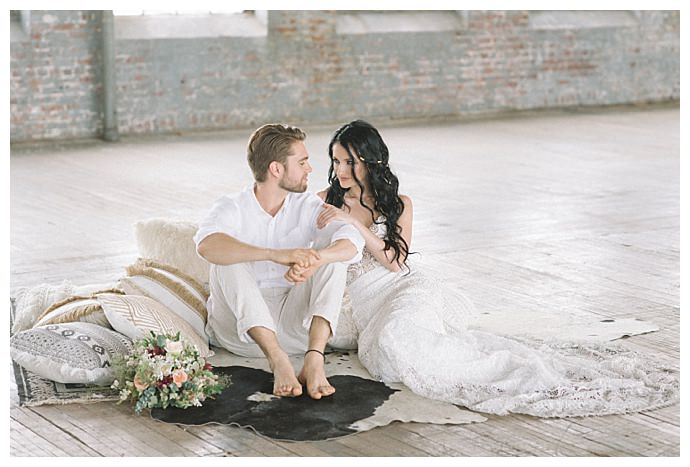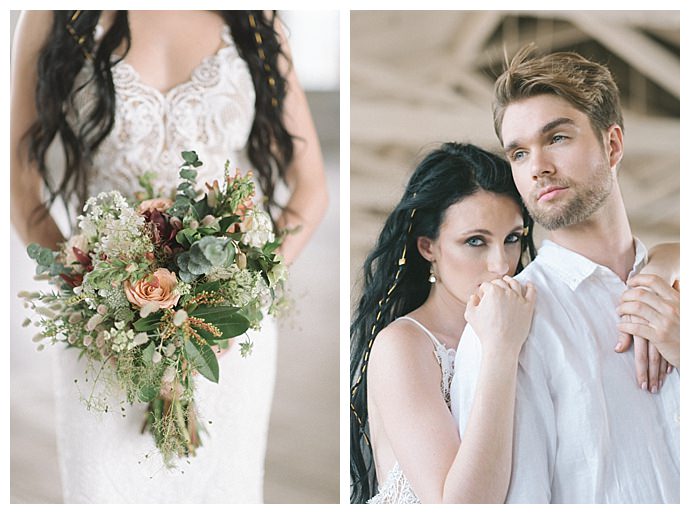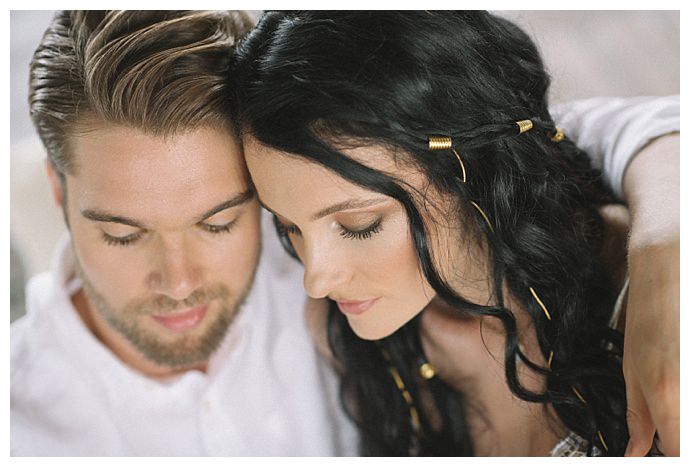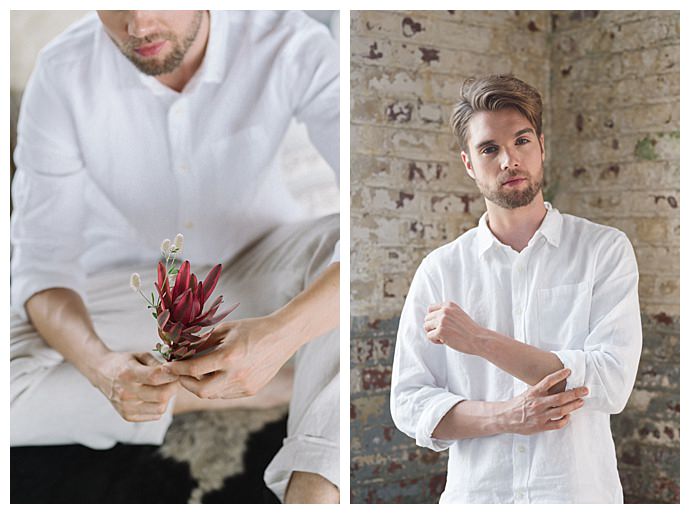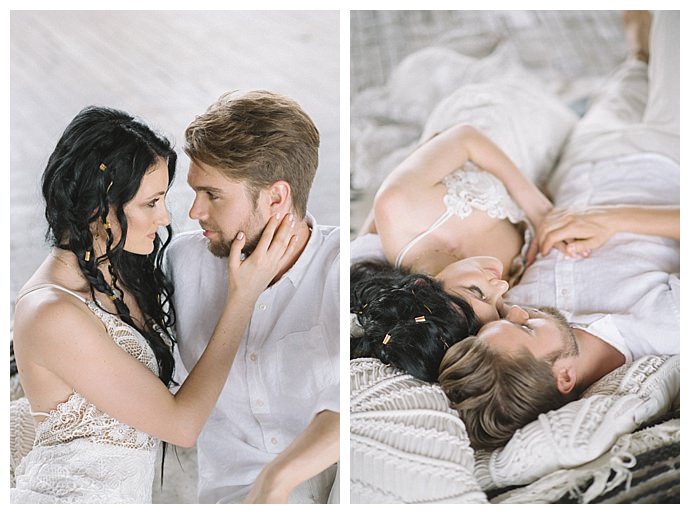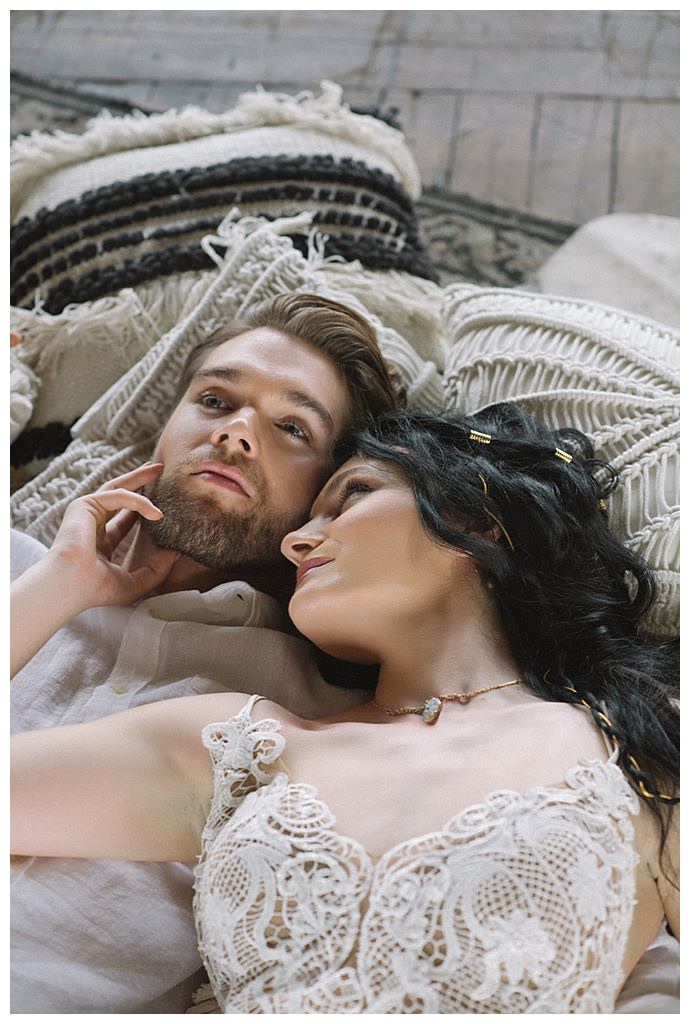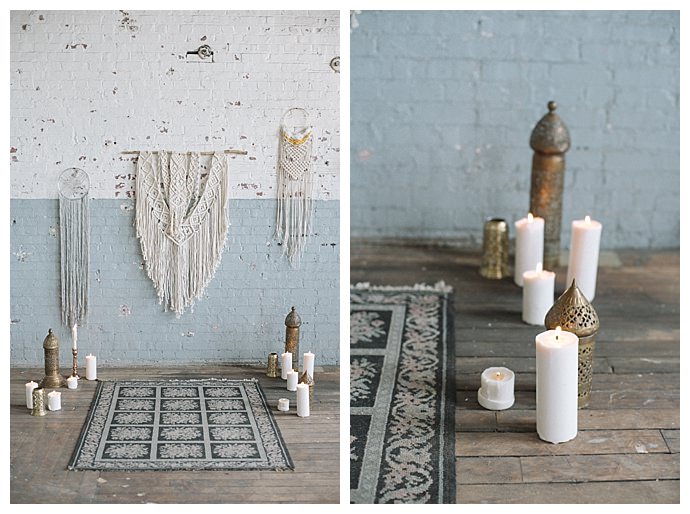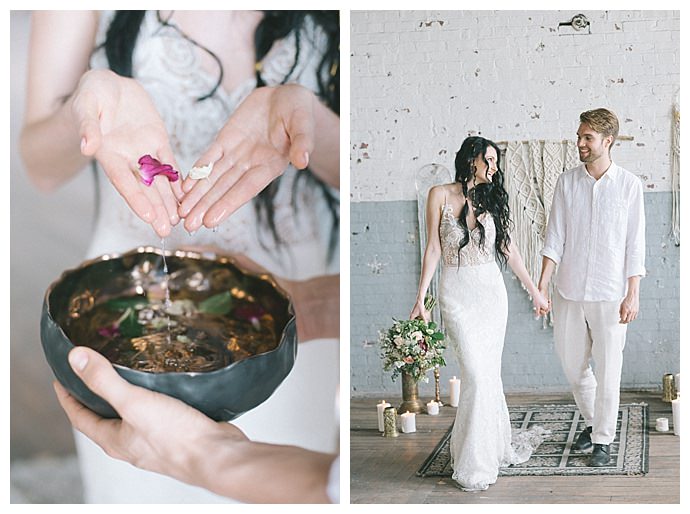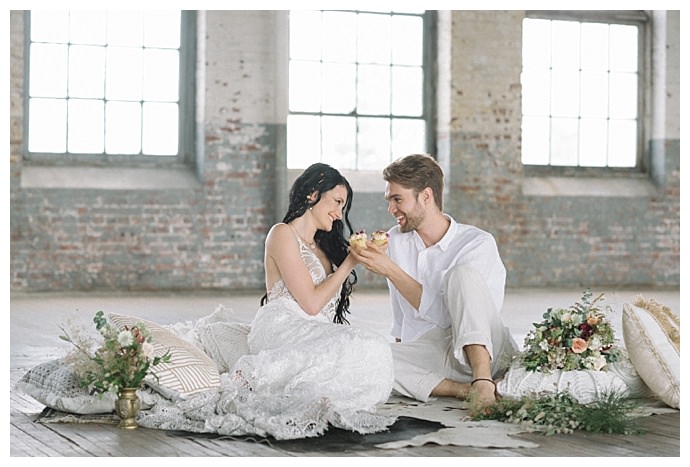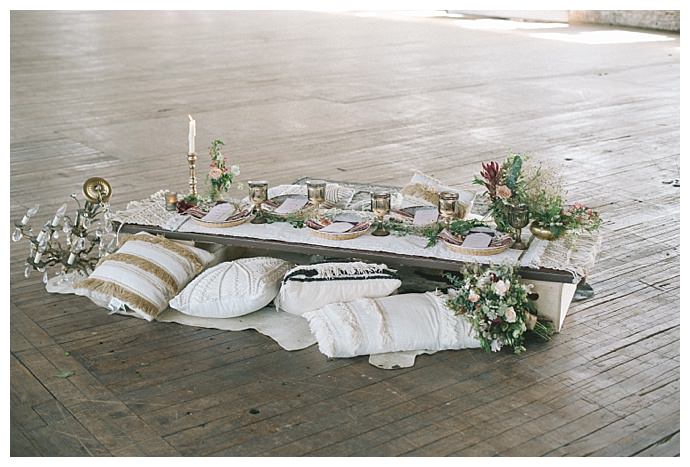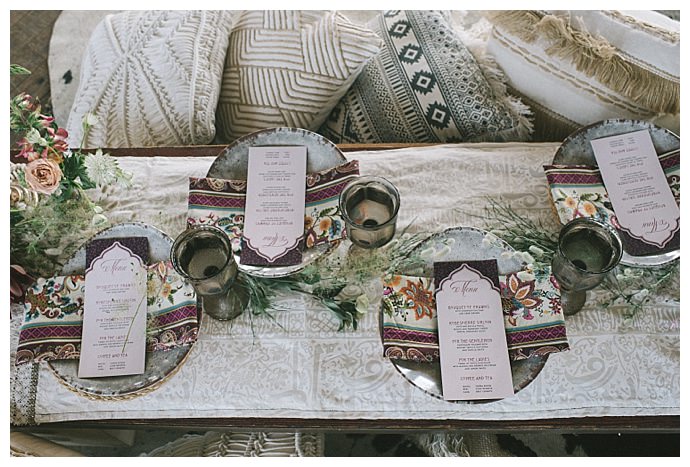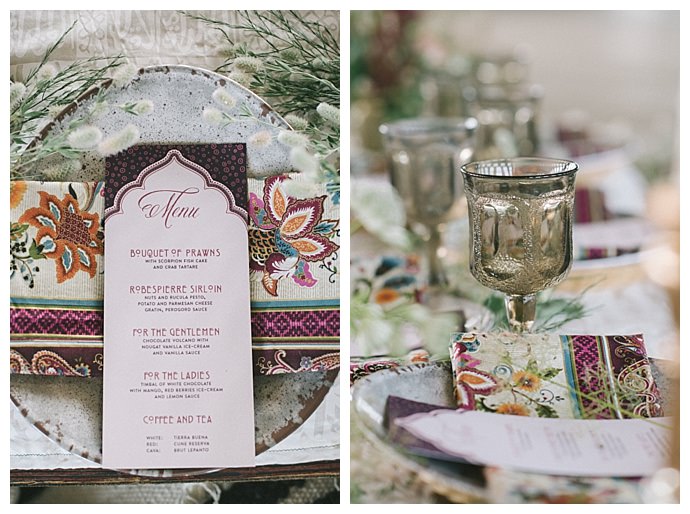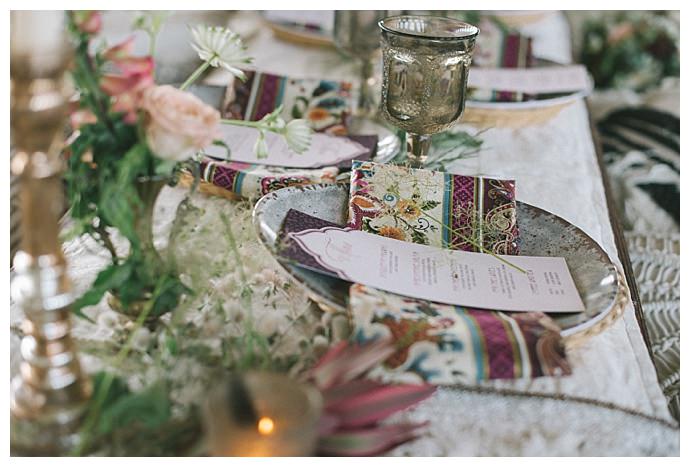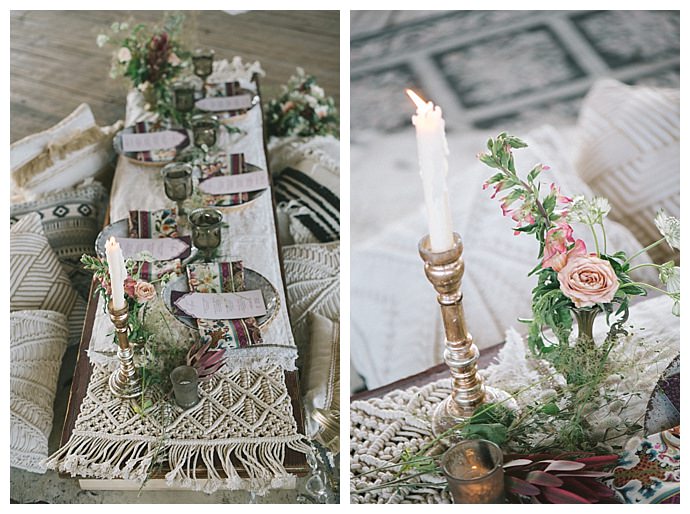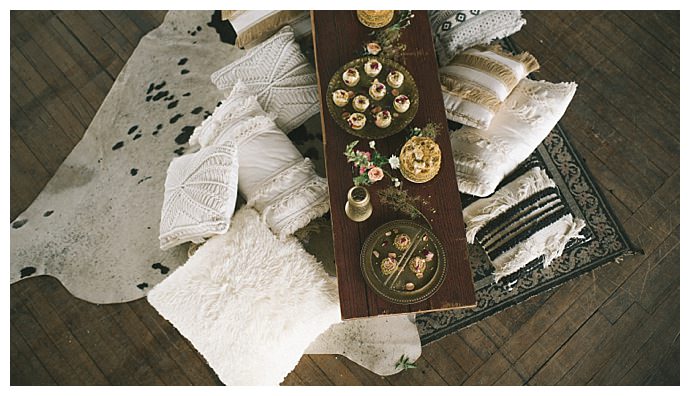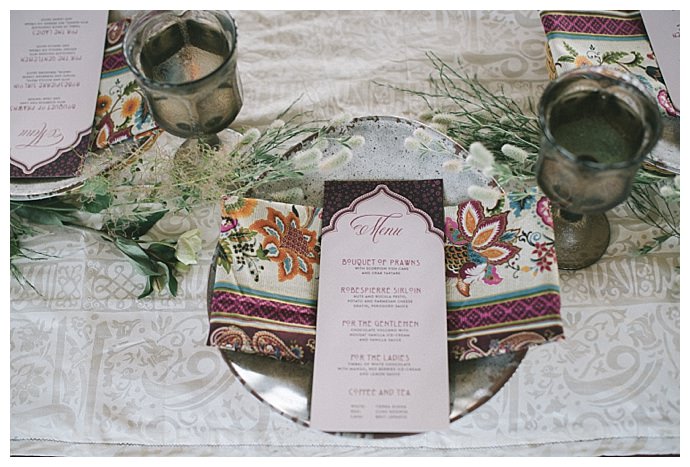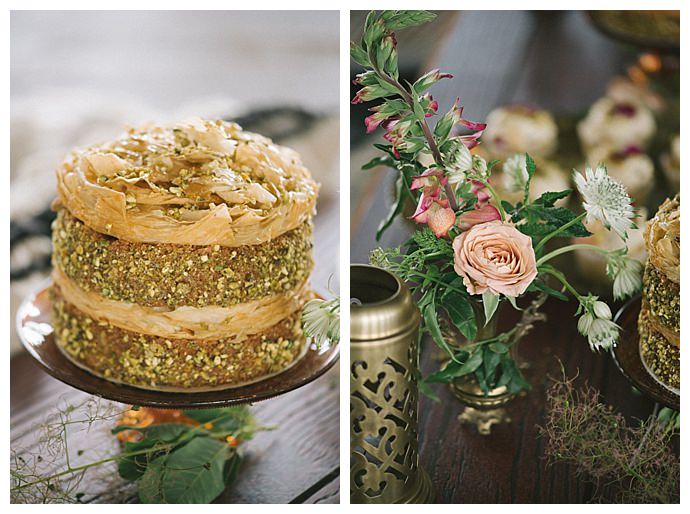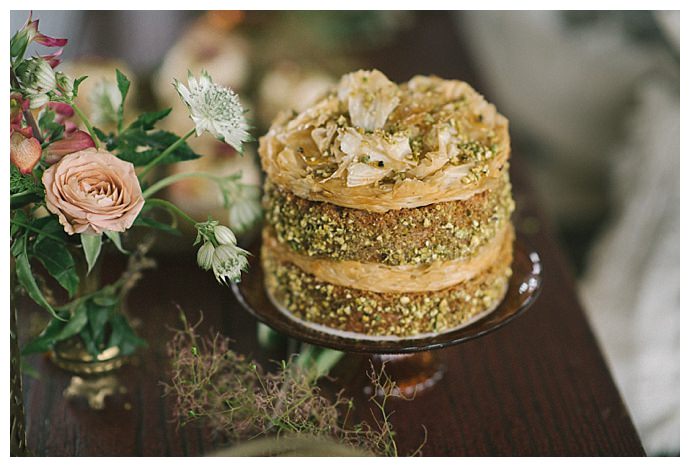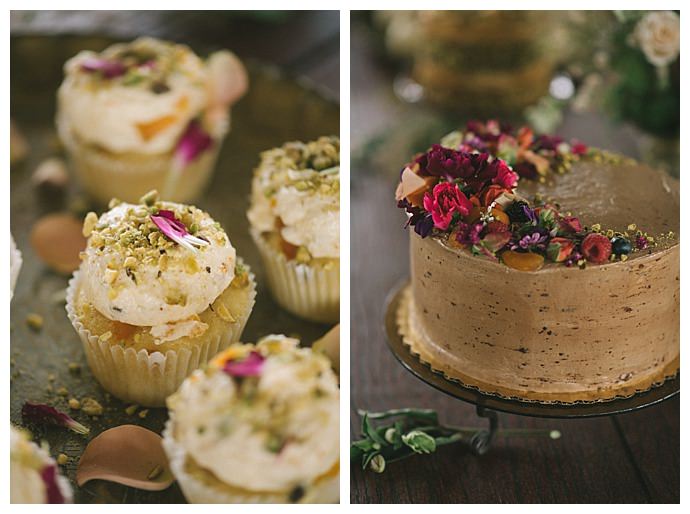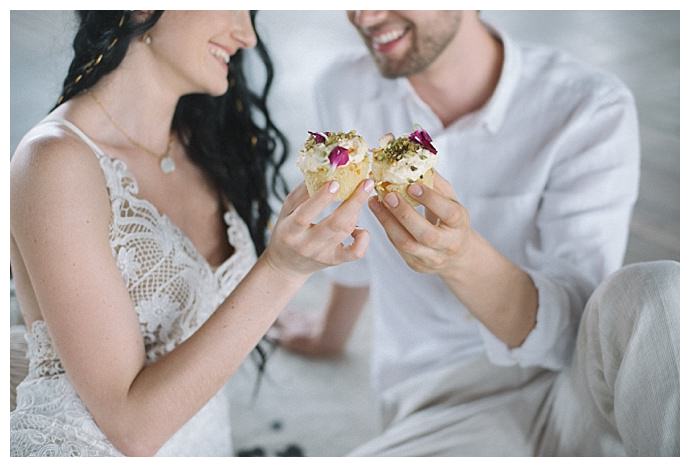 *Editor's Note: This post contains affiliate links. Each time you purchase an item via our affiliate links, Love Inc. is receiving a small percentage of the sale, thus you are helping our small, equality-minded business grow and allowing us to provide more content for YOU! Isn't that just fantastic?
Written by: