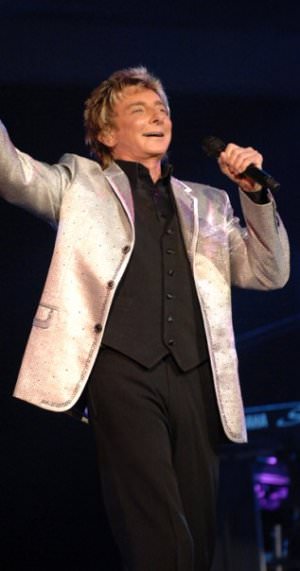 After a brief marriage to Susan Deixler in the 1960s, Barry Manilow is "Ready to Take a Chance Again" at love … this time with his longtime manager, Garry Kief! News recently broke of his wedding last year in April, at his Palm Springs mansion. Talk about keeping it under wraps!
You've heard of a surprise birthday party (and have probably been to one), but have you ever heard of a surprise wedding? Because that's what the happy couple's 20-30 guests were in for that day in April when they were told they were attending a "lunch" at Manilow's mansion.
Although no official paperwork was signed, the couple (who has known each other for 30 years) exchanged wedding bands, symbolizing their deep and long-term commitment to one another. The wedding of Garry and Barry (just rolls right off the tongue), was a beautiful, intimate ceremony that consummated and celebrated their relationship in their own private way. Barry has never exploited his personal life, and in 2012 told U.K.'s Telegraph, "I am a private guy. You can only come into my world if I invite you in. From the very beginning that was the rule."
Well, Barry, we respect your privacy and just wish you the very best with your new spouse. Here's to a beautiful life together, filled with creating art and cultivating love.