Oh, how we love beach weddings! There's something about a sandy white beach and the sound of crashing waves nearby that creates the most picturesque and romantic setting for two people to declare their love for each other. And it gets even better when the ceremony takes place at sunset on a beach sprinkled with colorful rose petals. Surrounded by their families, April and Amy wed in an intimate ceremony at Pensacola Beach that was beautifully captured by Aislinn Kate Photography. The brides looked absolutely stunning as they exchanged vows, and after the ceremony, they snuck off for some breathtaking portraits and a romantic walk along the beach before celebrating with their guests!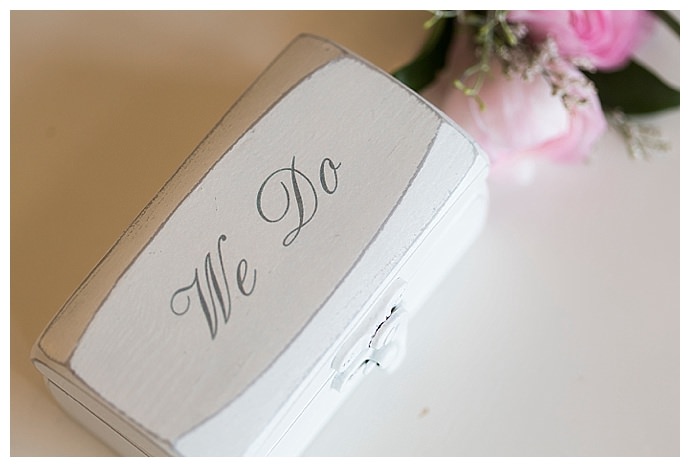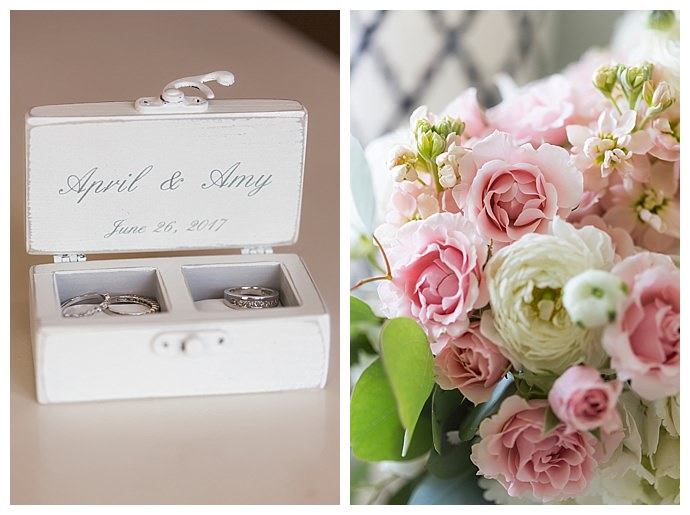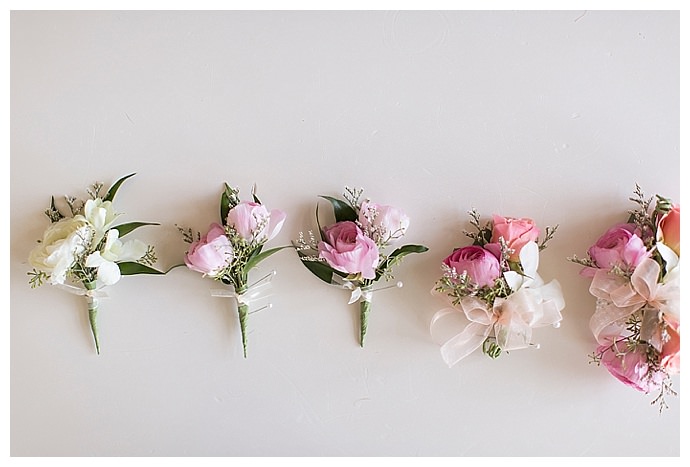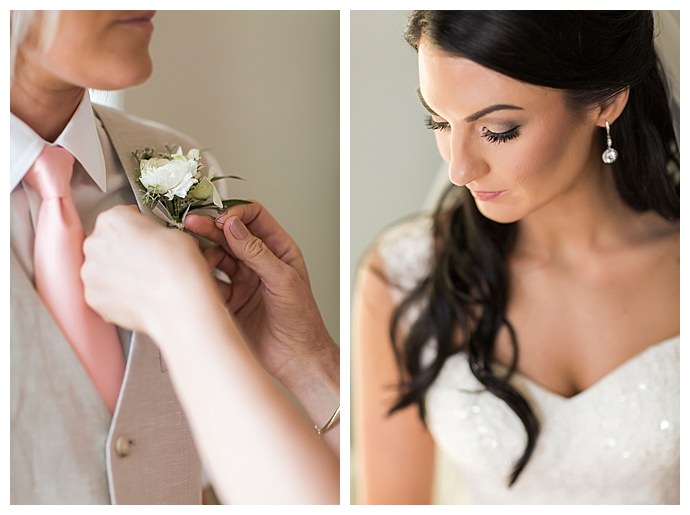 The Love Story
April and Amy worked at the same hospital, but with opposite shift schedules, the chance of their paths crossing was slim. "I was working days, coming on at 6:30 a.m. and Amy was working nights," April says. "So as I was coming on, she would be getting off 30 minutes later." But one day, during the shift change, Amy walked past an office that April was in and immediately caught her eye. "She was the most beautiful person I had ever seen," April says. "I was stunned, literally feeling like I was struck by lightning." April rushed to the doorway to catch one more glance at Amy before she disappeared down the hall. "Then I asked my coworker, 'who is that?' and the rest is history," she says.
Four years later, April and Amy were planning a trip to visit April's family in Utah, and April knew it would be the perfect time to pop the question. So she mailed Amy's ring to her family to avoid ruining the surprise, and her brother scouted the perfect location on a mountaintop for the proposal. Before they were supposed to meet April's family for dinner one evening, April told Amy she wanted to show her something, and they hiked up the mountain to the picture-perfect spot where Amy got down on one knee and said, "Amy, you are everything I have ever wanted in life. I am a better me because of you. Will you marry me?" Amy, of course, said yes, and holding April's face in her hands, she pulled her in for a kiss.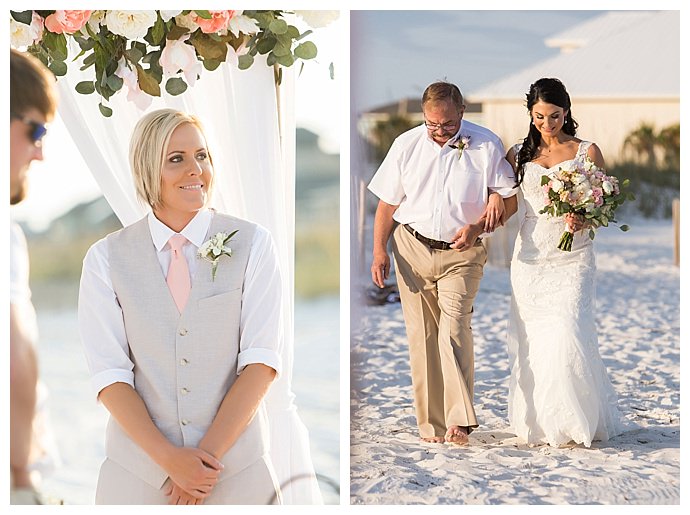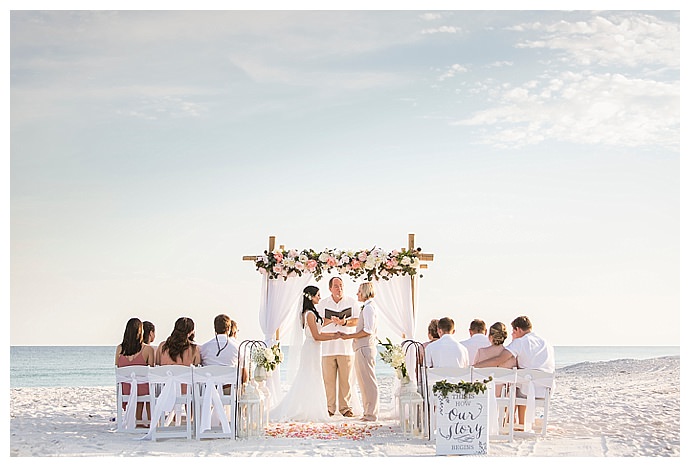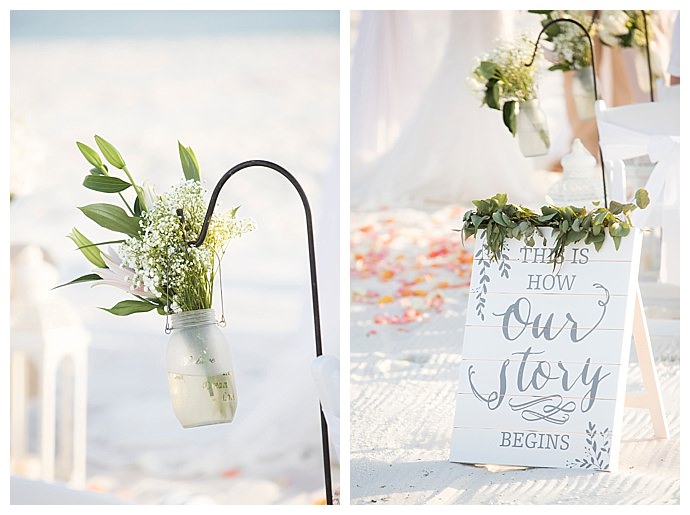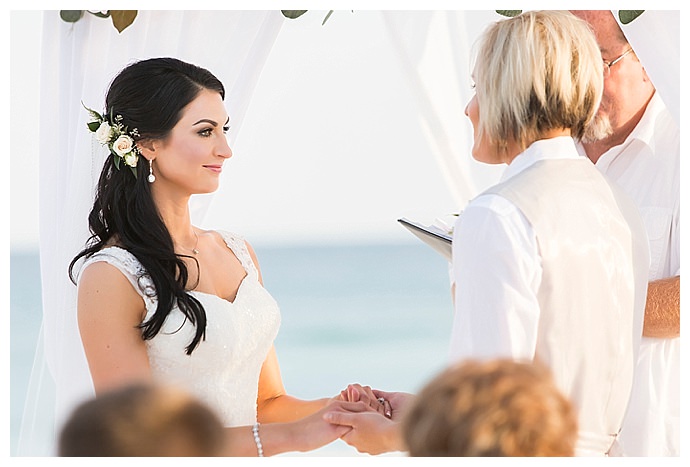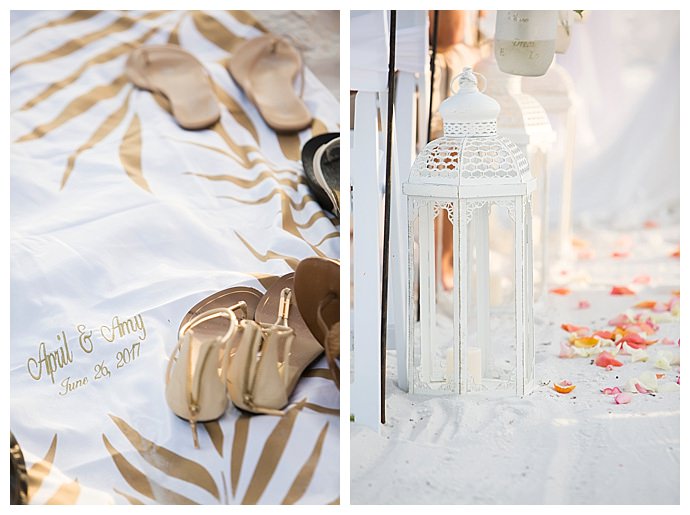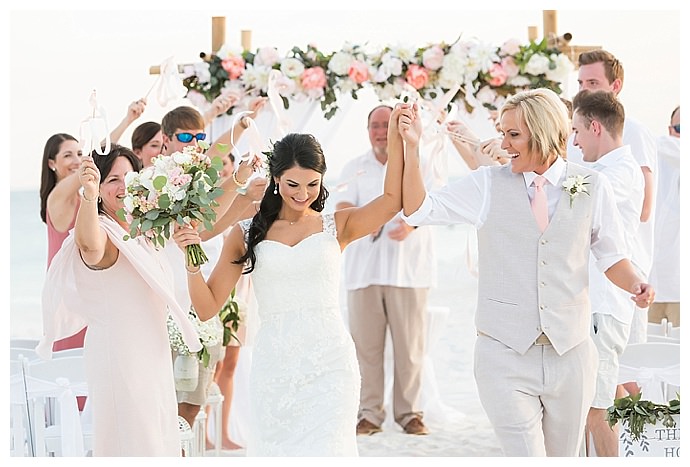 The Ceremony
April and Amy knew an intimate wedding on one of their favorite beaches was the perfect fit for them. "Pensacola Beach has been a cherished vacation spot for Amy's family for over 30 years," April says. "When we told her dad our plans, he said, 'thank you for having it at one of my favorite places on earth.'" For their ceremony on the beach, April wore a sand-colored linen pantsuit from Perry Ellis, and it was love at first sight when Amy tried on her first dress, a lace-covered Vera Wang gown.
As Amy waited at the end of the aisle for her bride, she asked the Reverend if he had any advice for her. "Well, first relax," he said. "I've been doing this for 20 years, and I've only had one person pass out. And second, remember that marriage is not ownership over each other; continue to respect each other and show your love in meaningful ways. And treat every day like you don't deserve her, and you'll keep her forever."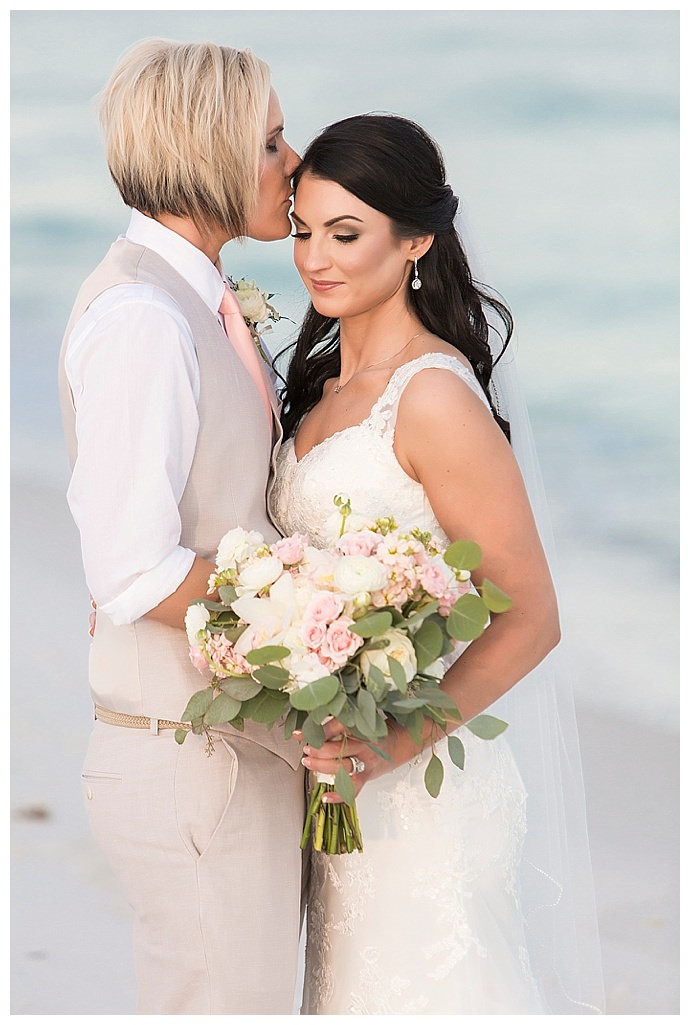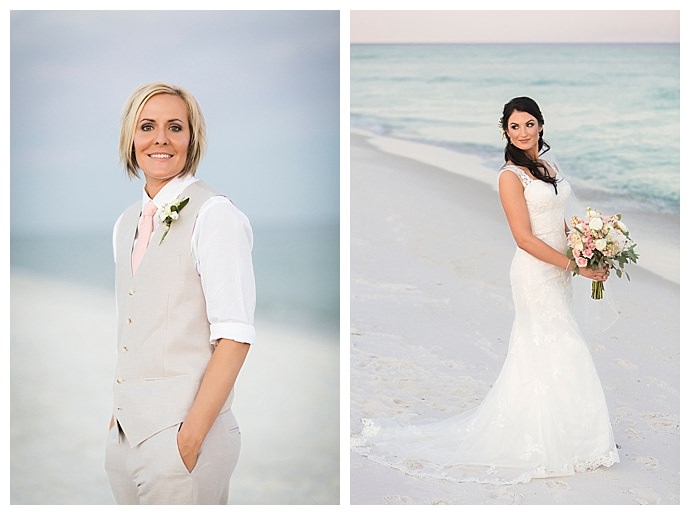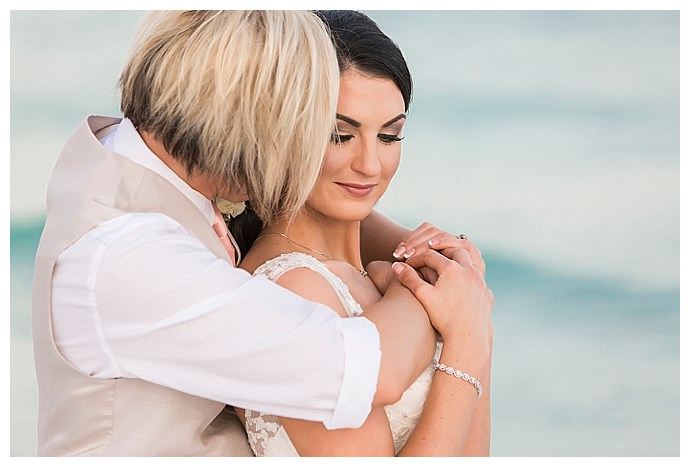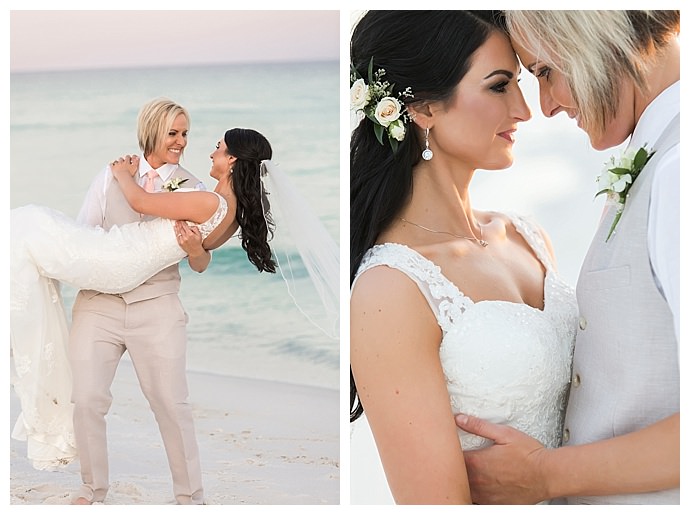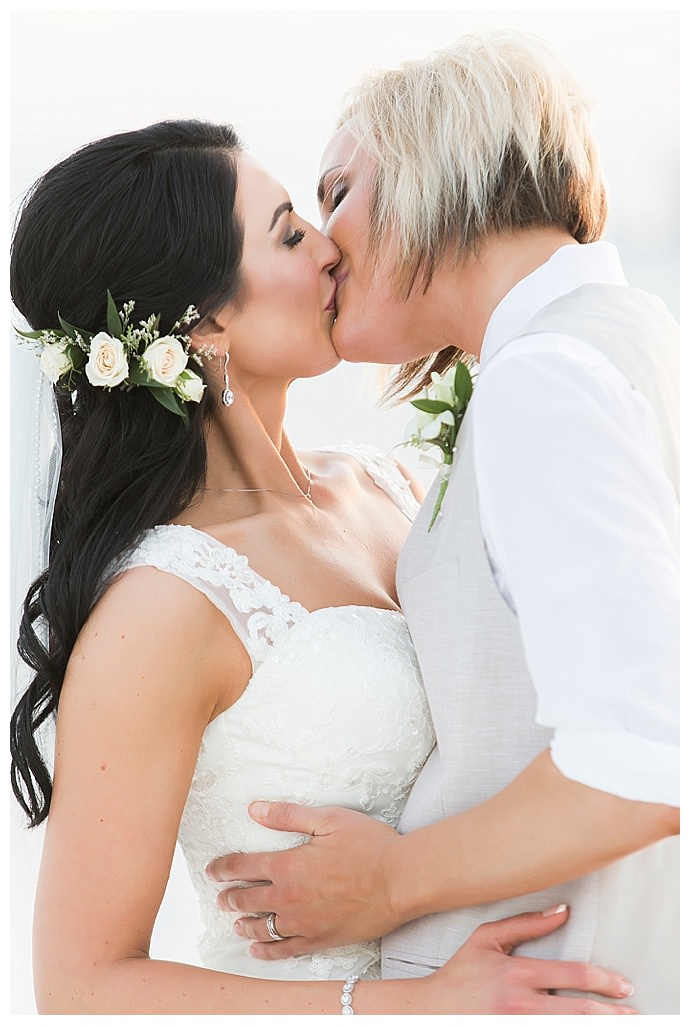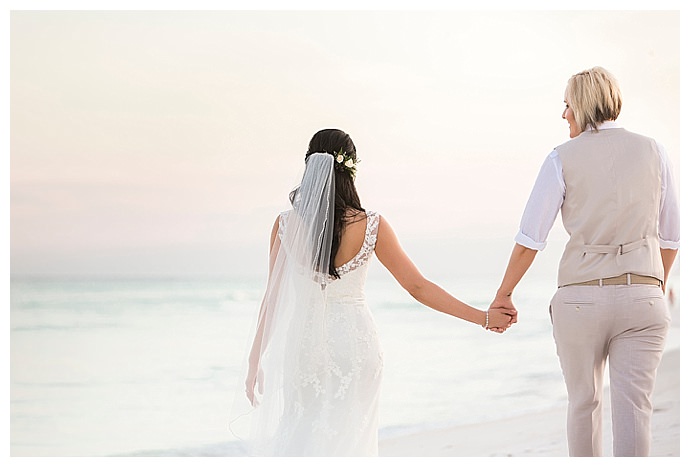 The Party
After the ceremony and a walk along the beach at sunset for the newlyweds, April and Amy planned a beautiful, intimate reception for their families who were in town from Utah and Louisiana. White twinkling lights were draped from floor to ceiling, and greenery covered the dinner table where white orchids and floating candles made a beautiful centerpiece. For dessert, Amy's mom baked an incredible cake covered in cascading sugar flowers, which was inspired by the white- and peach-colored roses and eucalyptus in their floral design. And to thank their guests for traveling from out of town, April created favor bags stamped with both the state of Utah and Louisiana. "We gave the Louisiana guests bars of soap made with salt from Utah and the Utah guests magnets from Louisiana," she says. "We also had hot chocolate powder with marshmallows and little mints in jars that said Mint to Be."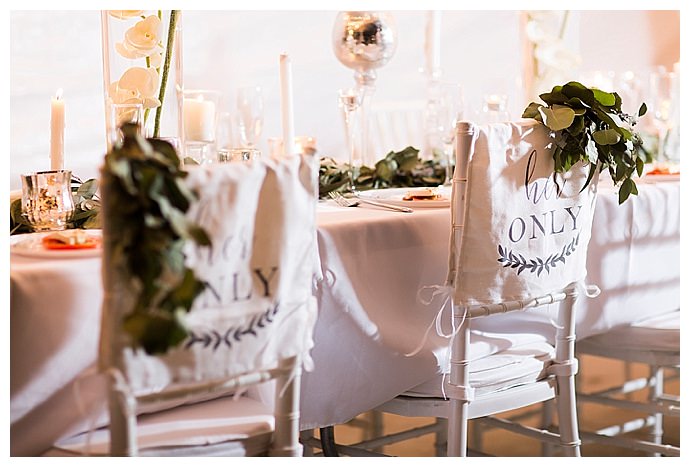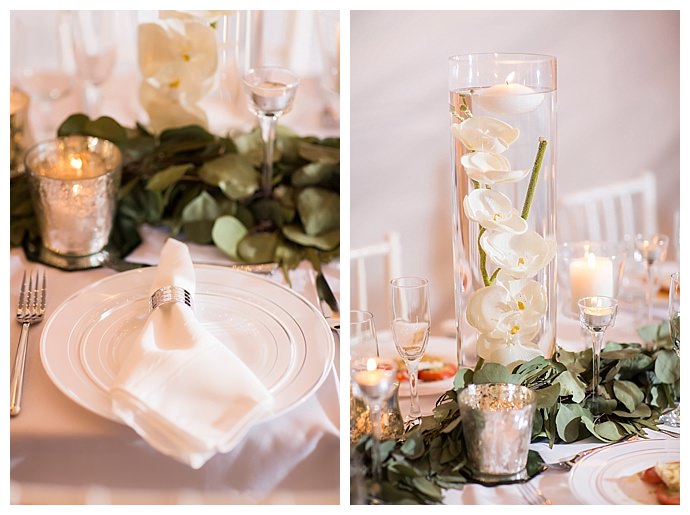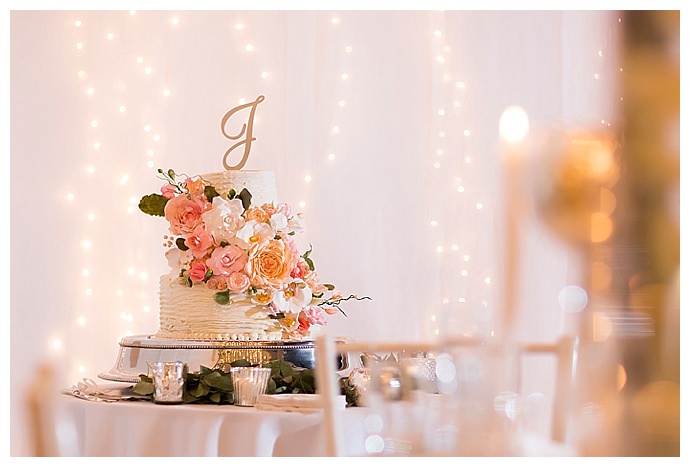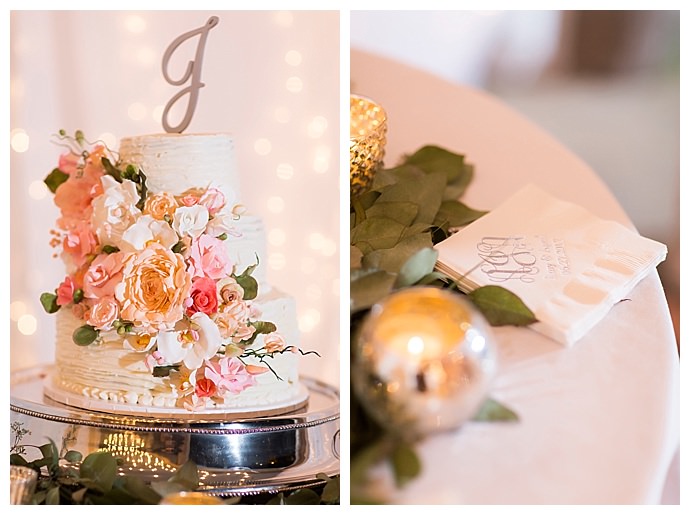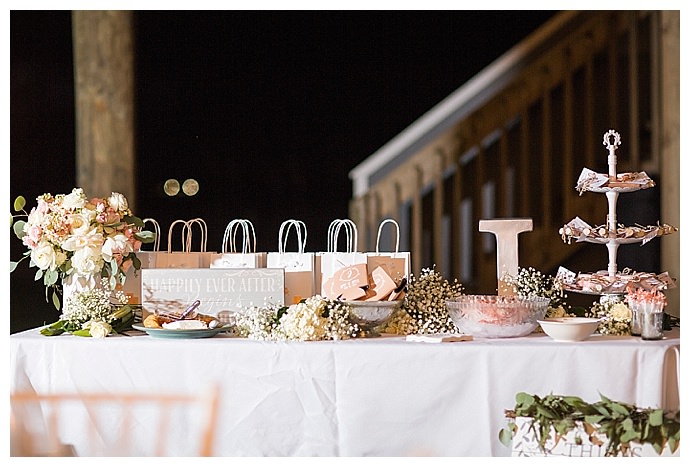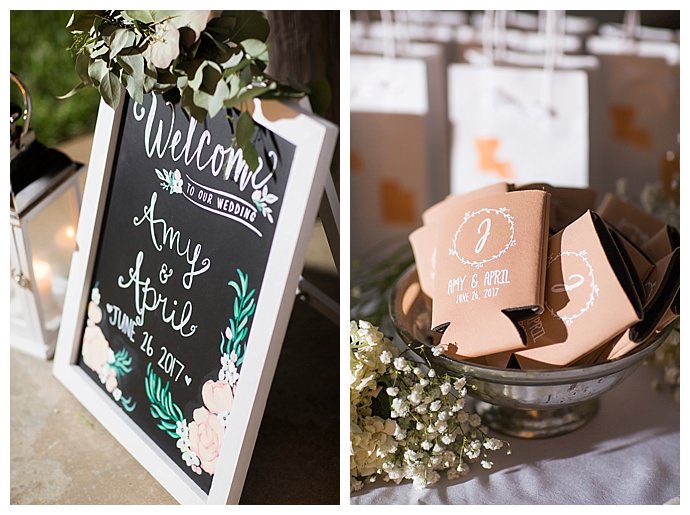 Memorable Moment
"When I saw Amy for the first time on our wedding day, I could not take my eyes off her," April says. "She was more gorgeous than I had ever dreamed of, and she was walking toward me to commit herself to our love. I loved hear her say her vows!"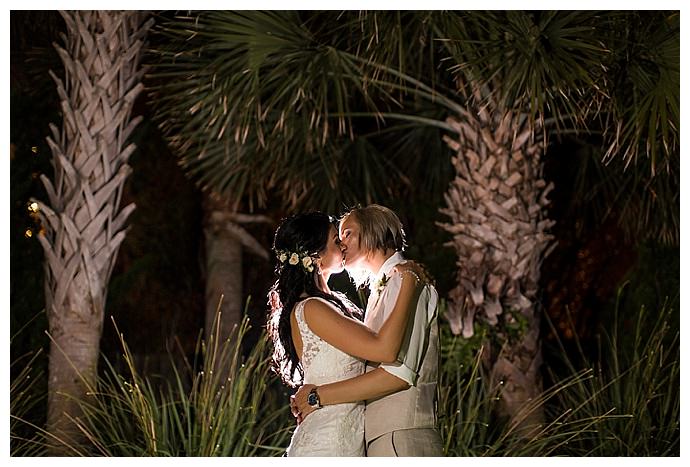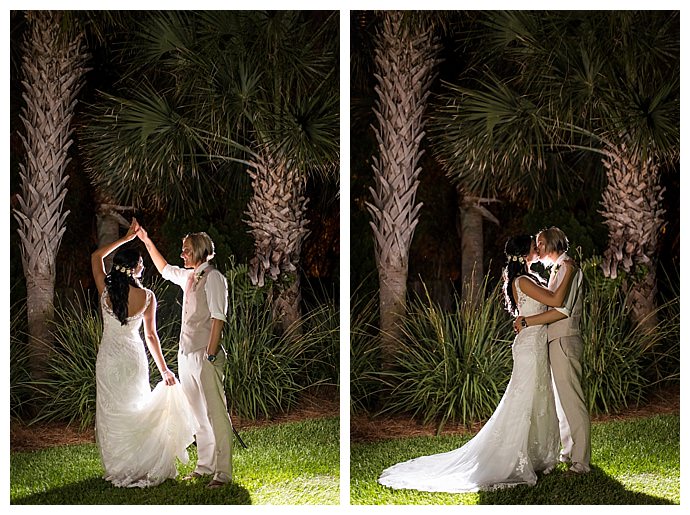 Submitted via Matchology
*Editor's Note: This post contains affiliate links. Each time you purchase an item via our affiliate links, Love Inc. is receiving a small percentage of the sale, thus you are helping our small, equality-minded business grow and allowing us to provide more content for YOU! Isn't that just fantastic?