For a generation who isn't Pinterest-obsessed, buzzwords that surround the wedding world have a tendency to go completely over their heads. And the result is pretty entertaining.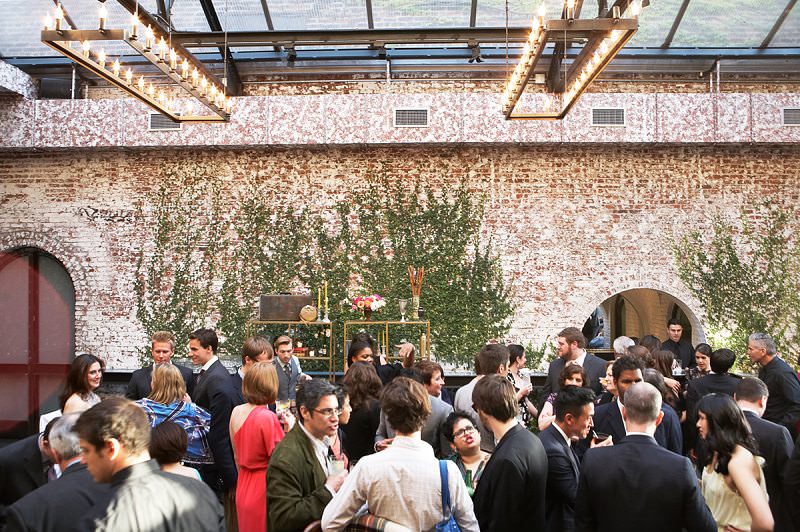 Industrial Chic Decor
What you mean: A design style that finds beauty in aged, utilitarian design using a mix of antiqued metals and woods.
What they think: A warehouse reception decorated with factory equipment and machinery.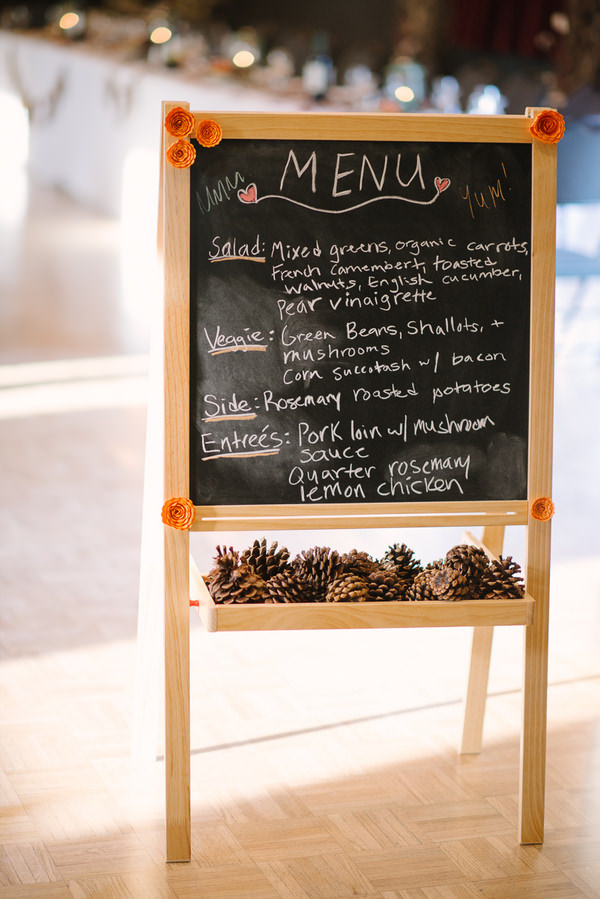 Farm-to-Table Catering
What you mean: Delicious, locally sourced fare from the area's farms.
What they think: Vegetables plucked from the vine and placed straight onto the plate.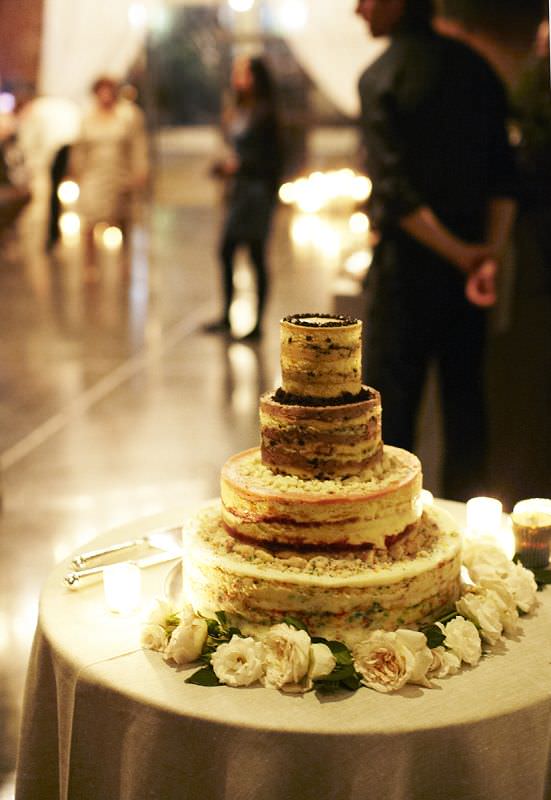 Naked Cakes
What you mean: An unfrosted cake.
What they think: A wedding cake that is decorated with nudes.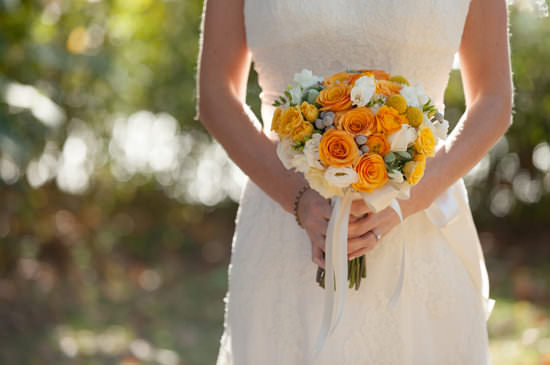 Billy Balls
What you mean: A round, yellow flower.
What they think: Who the heck is Billy?
Wedding Hashtag
What you mean: A defined word preceded with the "#" symbol that you encourage guests to use when posting images and statuses for your wedding on social media in order to curate all wedding-related posts.
What they think: The number sign.
Have anything you'd add to the list?
Photos 1 & 3 from Abe and Frank's Urban Garden Party Wedding, photography by Scott Clark Photo; Photo 2 from Kayle and Dusty's Homemade Charming Canadian Wedding, photography by Milton Photography; Photo 4 floral design by The Arrangement, photography by Laila Marie; Photo 5 from Mike and MaryKate's Shabby Chic Wedding, photography by Kaitlin Noel Photography