Weddings can be full of beautiful moments: the first look, walking down the aisle, saying "I do," your first kiss as a married couple, and then there's watching your best friends' son topple the wedding cake. That's probably not the way you want to remember your big day, though funny to some, probably not so much to the now not-so-happy couple. If you make the decision to include youngsters at your wedding, take a few tips from the experts on how to have a worry-free day, kids and all.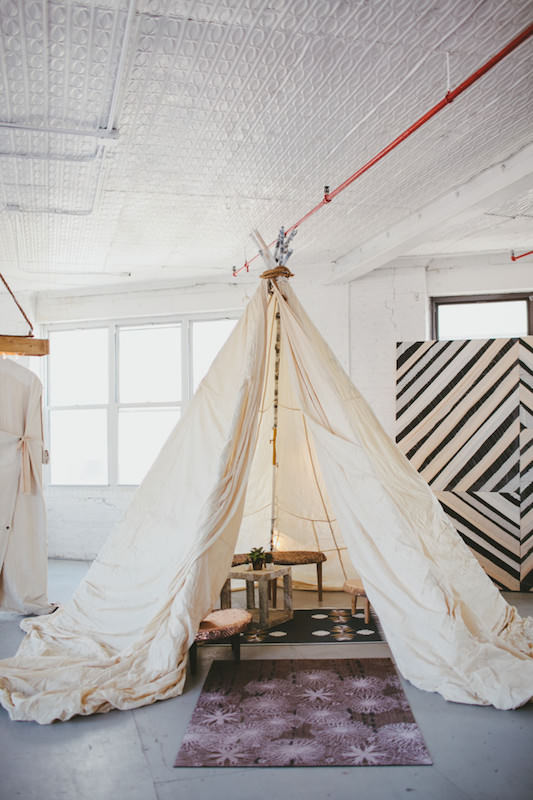 Kids Only
There's nothing more a kid hates than having to sit and watch adults talk. So why not create them a space all their own? Ashley of Ashley Douglass Events suggests building them their very own teepee, "You can put stuffed animals inside, a fluffy bathmat for the floor and add in coloring books and games. Outside the teepee we put up a wooden sign that read, "Kid's Teepee" to encourage them to go inside."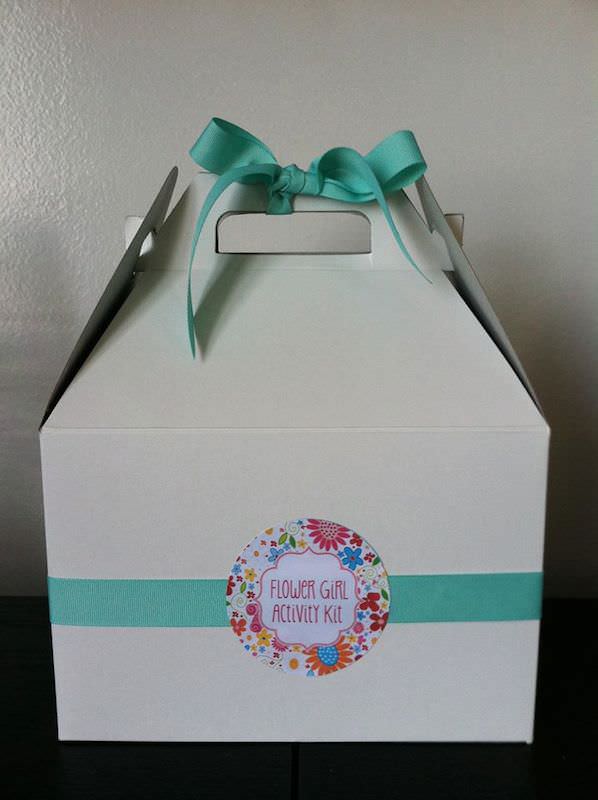 Play Packs
Play Packs are a perfect way to make kids feel a little more included in the wedding. Filled with kid-friendly snacks and age-appropriate toys, games and activities, you can't go wrong. Melissa of Lollipops and Lemondrops takes it a step further by fully customizing packs for flower girls, ring bearers and junior bridesmaids unique to every wedding.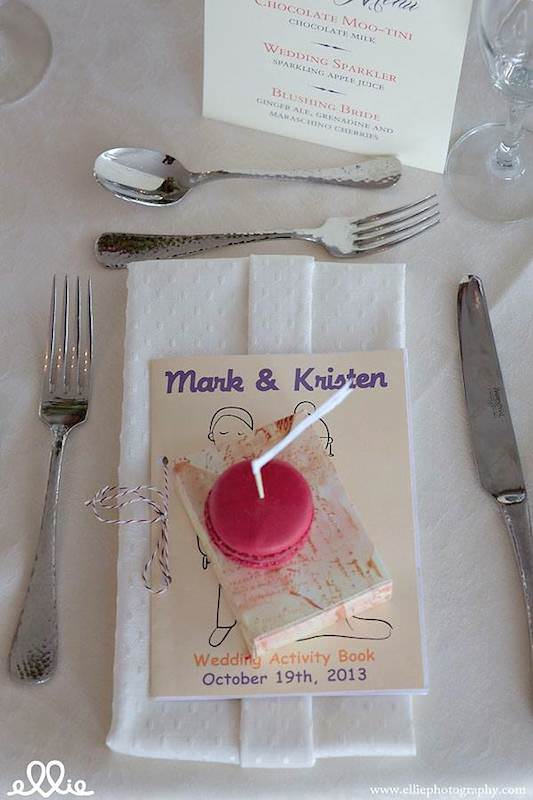 Custom Coloring Books
Why not turn your big day into a custom coloring book for the little ones to enjoy? Depending on how old they are, some kids might not really grasp what a wedding actually is, so why not teach them with a fairytale-style coloring book from Love Letters Studio that documents your love story? Let's be honest, even adults will love this!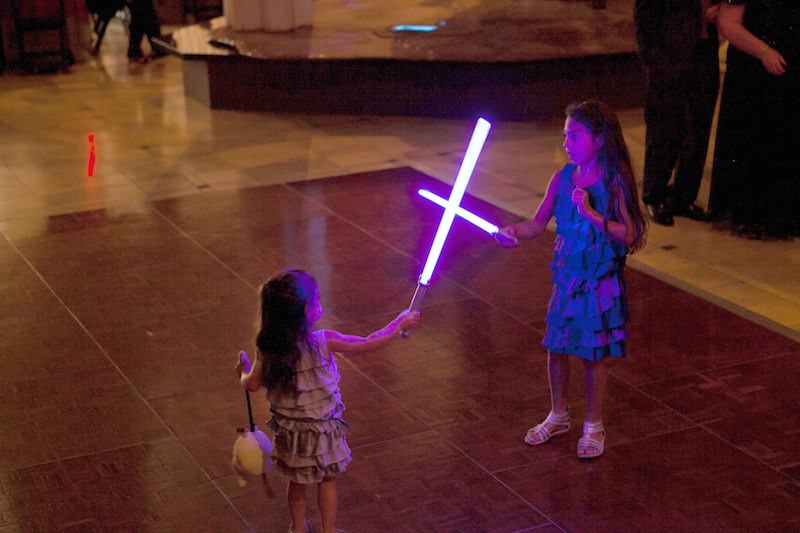 B.Y.O.T.
When in doubt, B.Y.O.T. (Bring Your Own Toys)! If the venue is conducive to having a separate play area for the kids, Leah Weinberg of Color Pop Events suggests encouraging parents to bring their kids' favorite toys with them, and if all else fails … LIGHT SABERS. "I had these at my own wedding (technically, my dad bought them for everyone, even the adults) and the kids had so much fun with them. I am still getting messages two years later saying that the kids and their parents still play with them from time to time."
Photo credits: teepee from Patina Vintage Rentals | Play pack from Lollipops and Lemondrops Events | Coloring book by Love Letters Studio | light sabers from Leah Weinberg's wedding, photographed by Ardent Story
By Michael Dougherty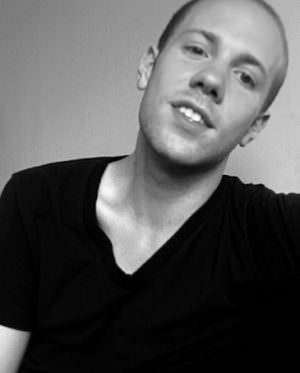 Ever since I was a little boy I could be found sketching beautiful gowns and dreaming of love.  Over the years I have helped design and write other couple's stories all while cultivating my own chapters in love.  With a background in fashion, I hope to inspire couples' fashion on their very special day.