The cherry blossoms were in full bloom surrounding the Utah State Capitol on a spring day when Yana and Moises met up with Breanna White Photography to take engagement pictures. It was their second attempt after a stormy day ruined the original plans, so when the skies opened up halfway through the session, the soonlyweds decided to embrace it this time around. In the end, it couldn't have been more perfect.
The way Breanna plays with the light in these photos is absolutely breathtaking, and the rain clouds made for some incredible captures. But our favorite photos are of Yana and Moises dancing atop a parking structure in downtown Salt Lake, with the jagged mountains and buildings behind them — because when it was salsa that brought them together, they couldn't help but take a spin in front of the camera.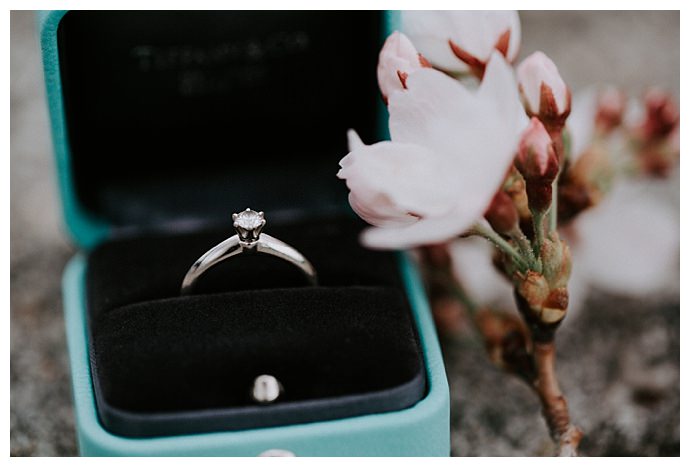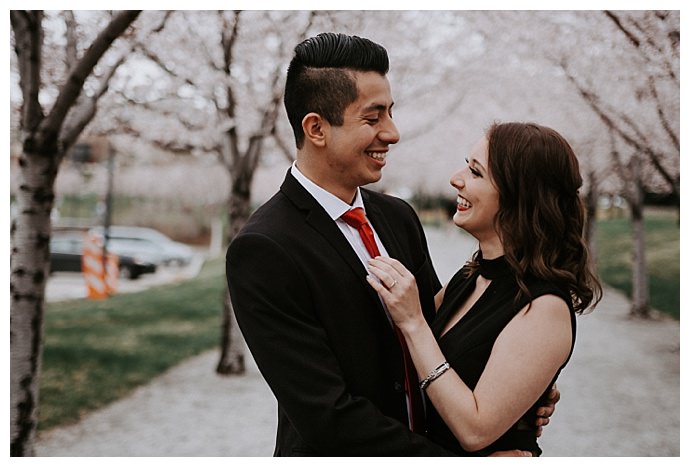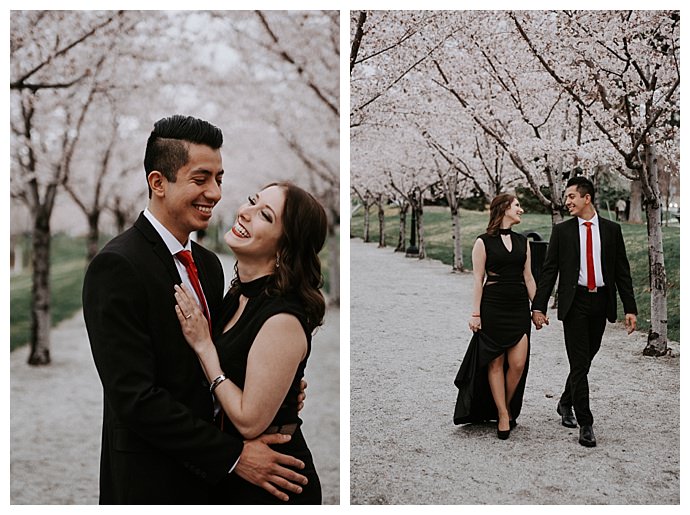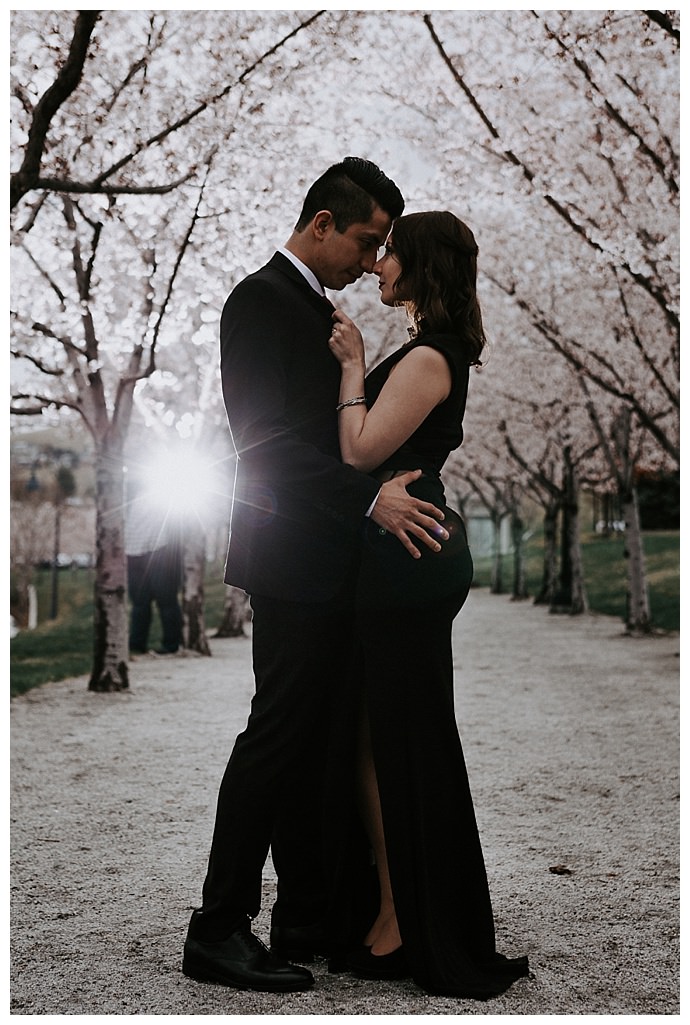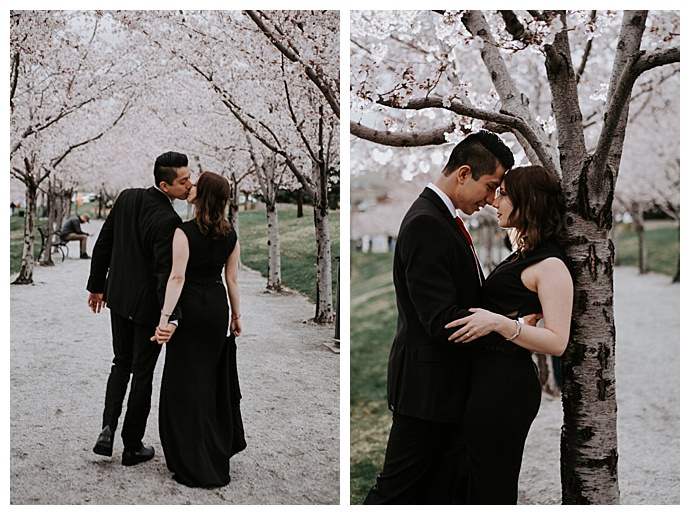 The Love Story
At the salsa studio where Yana worked, Moises came into to try out for a team. After seeing him perform, Yana thought he could be just what she was looking for in a dance partner, as she had been looking for someone with no luck. She took a chance and asked him if he'd be interested in working on some additional choreography with her. From their first spin together, something clicked, and they've been together ever since.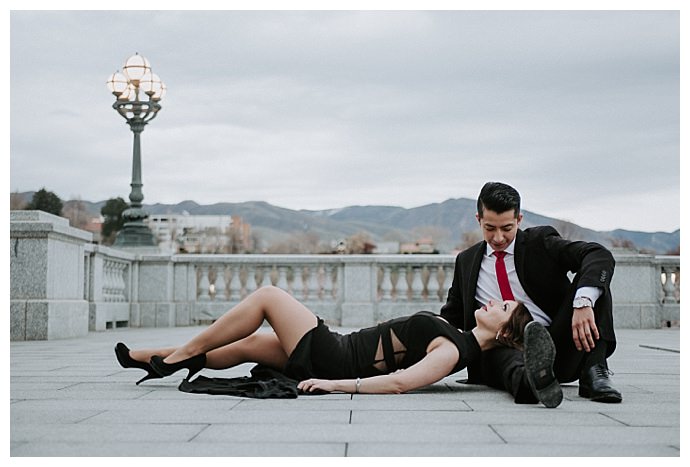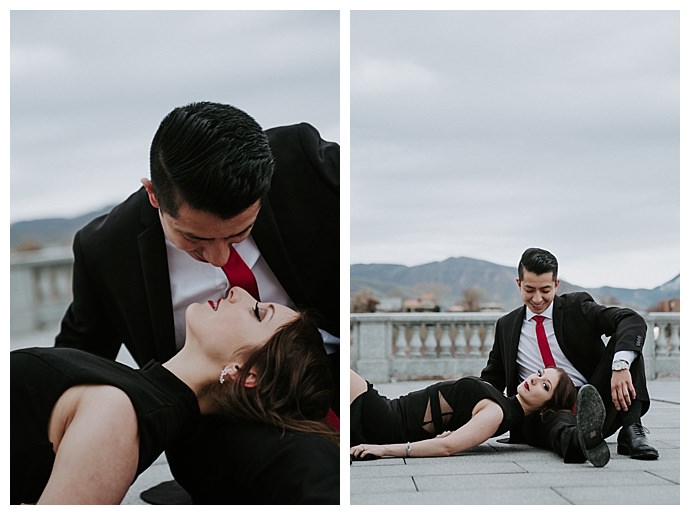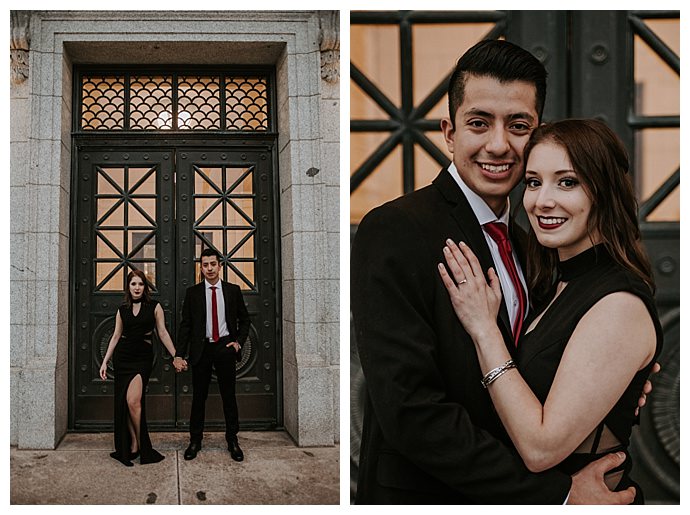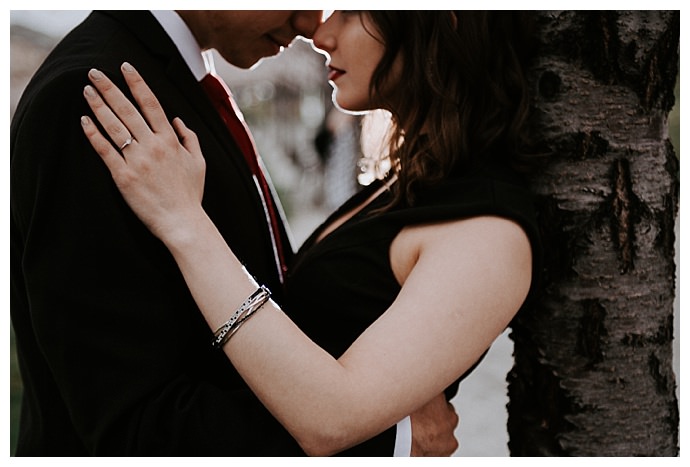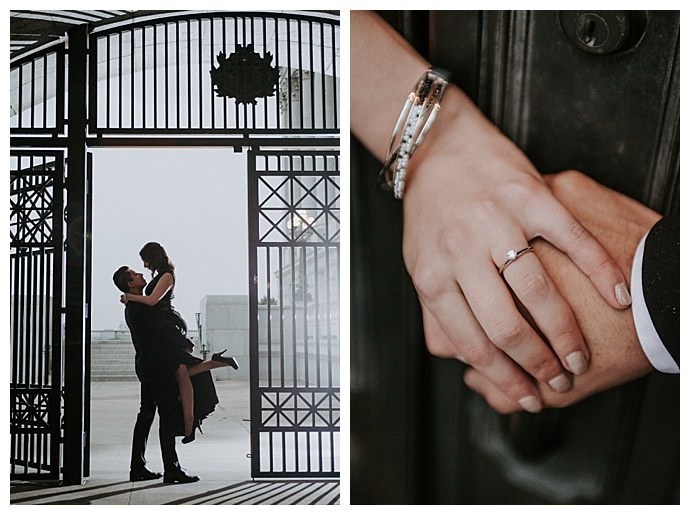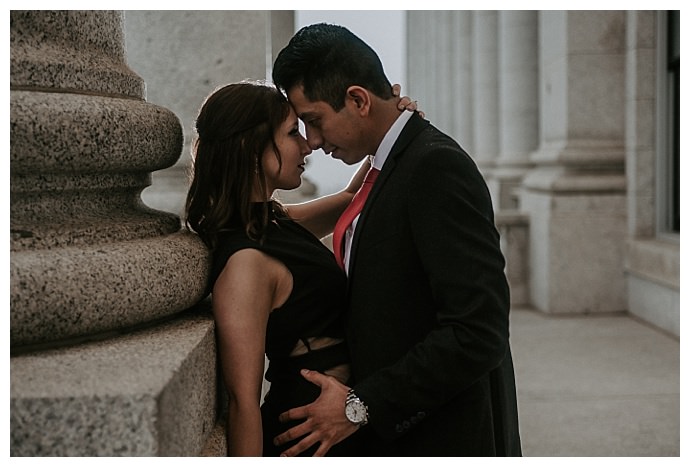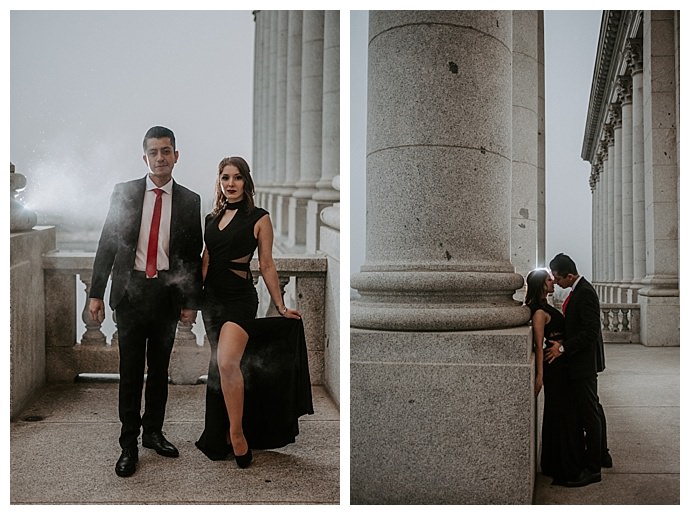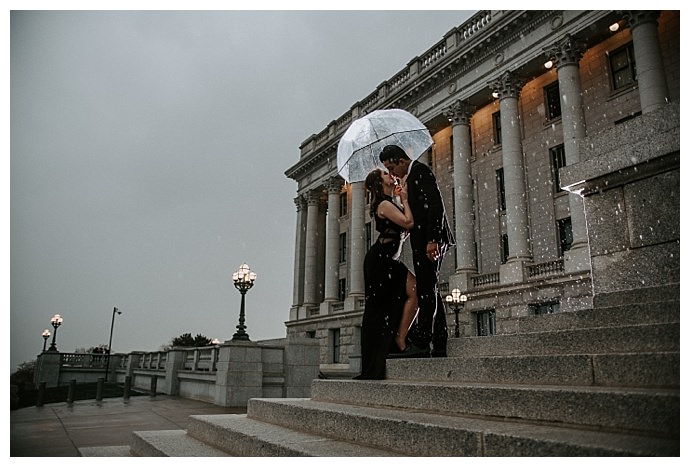 The Proposal
Yana and Moises were in Mexico visiting Moises' family and were wandering the beautiful streets of San Miguel when Yana thought Moises was acting oddly. "He was stopping a lot, picking me up more than usual and kept staring off somewhere," she says. "He had told me this was his favorite city, so I shrugged it off to that." But when they took a detour before dinner on the roof of the hotel, she wondered if something was up. "We went down into the art gallery, and in the middle, there was a desk with a bushel of red roses and a laptop," Yana says. "He sat me down and hit play — a song that we are really in love with came on, and the screen started to flash with photos of us from the beginning of our dating story."
As the slideshow continued, Yana started to recognize photos from earlier in the day as they were wandering around San Miguel, and it turns out, Moises had hired a photographer to follow them around and secretly capture photos of the two of them. "Soon after the photos, he asked me to dance," she says. "In the last moment, he spun me around, and as I came back to face him, he was on one knee with the ring."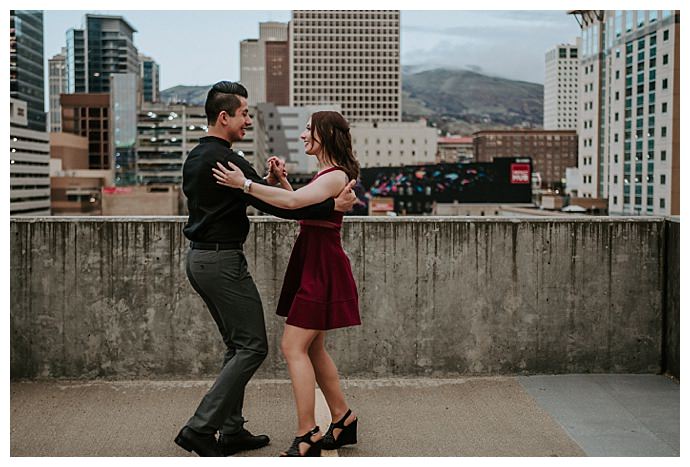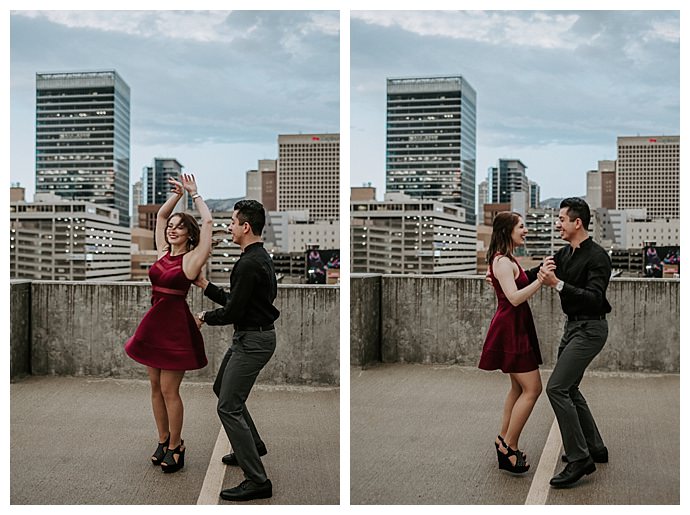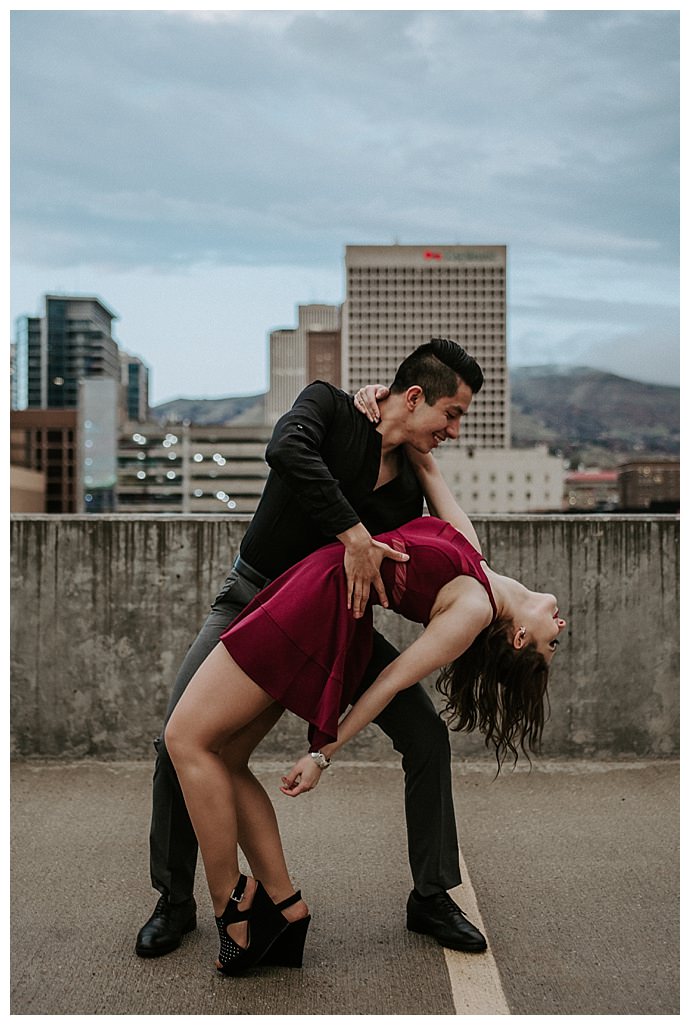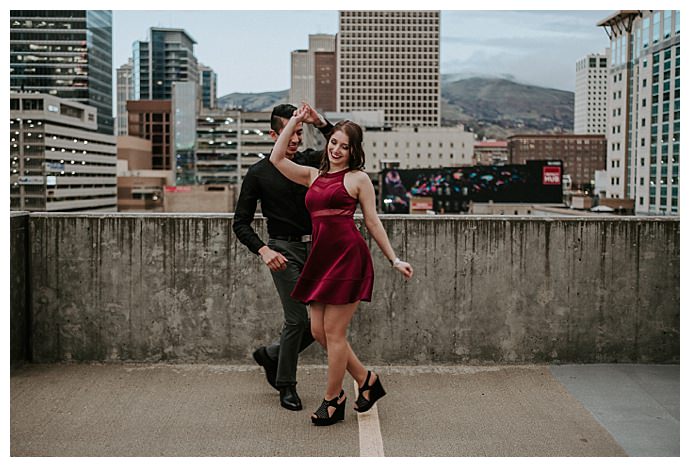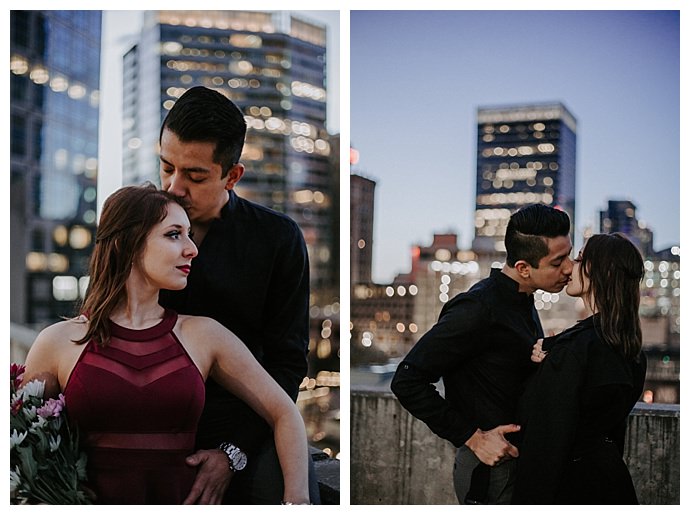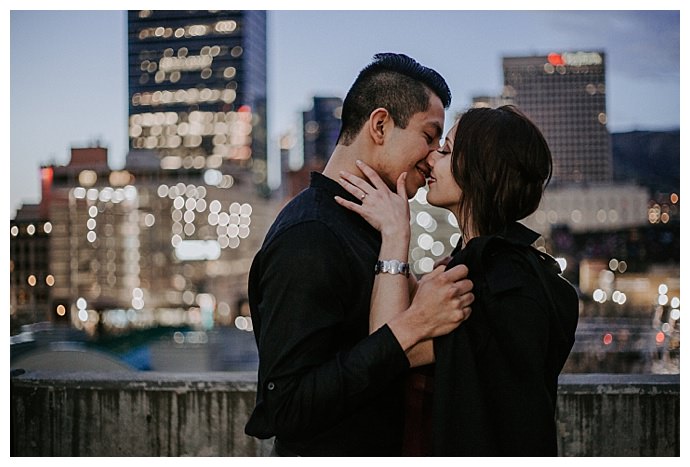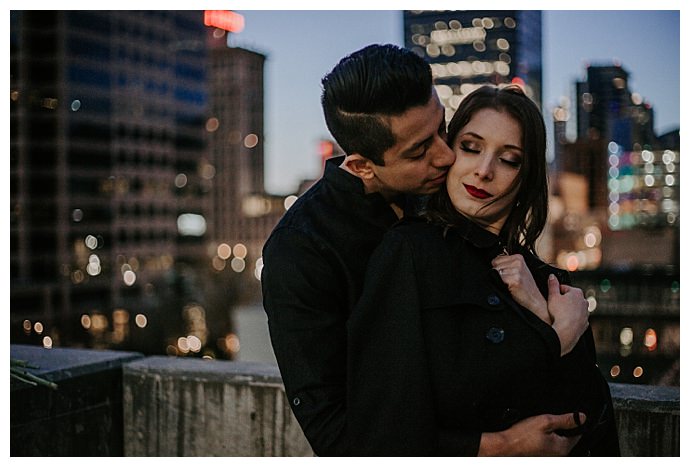 The Ring
"My ring is a classic from Tiffany & Co.," Yana says. "It's one of the first styled bands that features the diamond sitting on the outside of the band. It has more prongs than you may have seen on other rings for that reason. The band itself is white gold with a pinched look."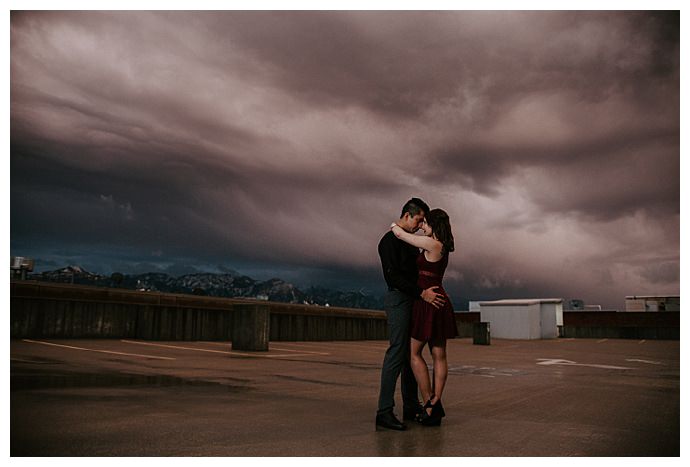 Submitted via Matchology
Written by: