**This post originally ran on Wedding Paper Divas' blog and is published with permission.
By Whitney Port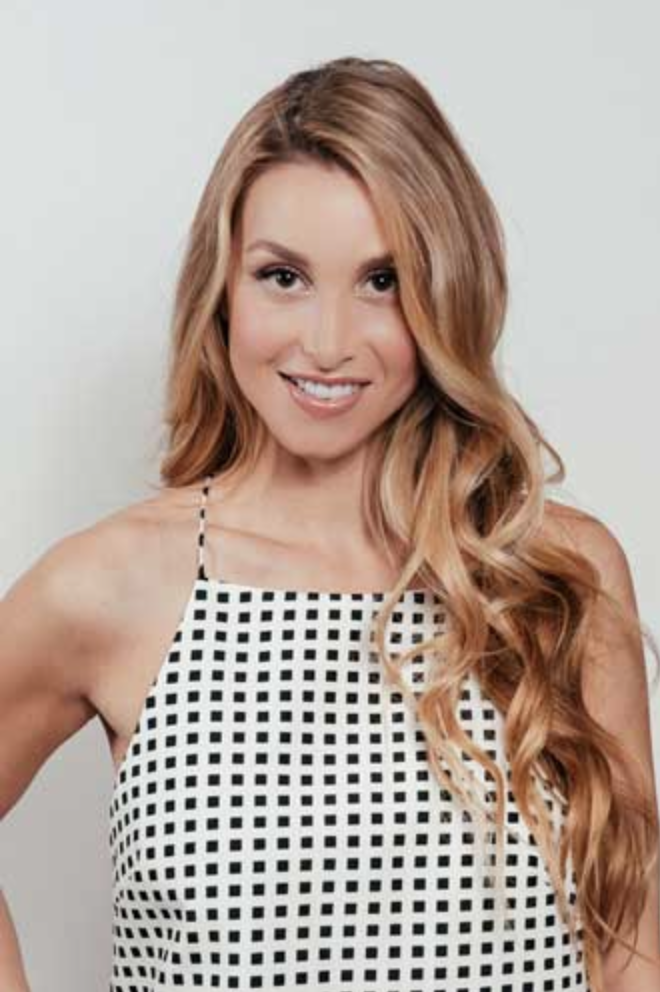 I'm so excited and honored to be guest blogging for Wedding Paper Divas throughout my wedding planning process! Tim and I have been having so much fun working with them and exploring different looks and feels for our upcoming nuptials, and I'm excited to pull the curtains back and give you glimpses of my wedding planning process! Not to mention, soon we will be unveiling the Whitney Port custom collection, designed exclusively for Wedding Paper Divas—check back often for updates.
As we're diving into our own wedding planning, I wanted to share some DIY advice and tips for the more creative and crafty brides looking to infuse personal touches throughout all of the elements of their wedding.
Those who know me know that my style is very unique and eclectic. I love the element of surprise and to add unexpected visual elements—mixing funky with sophisticated; or taking simple designs and adding striking color pops. And that's why I'm so excited to take advantage of all the DIY options that are available today.
There are so many options that let you have a hand—literally—in the planning and prep for your wedding. Putting your own stamp on invites, favors and décor is a great way to celebrate your one-of-a-kind relationship. Here are a couple of my DIY tricks and ideas for creative couples!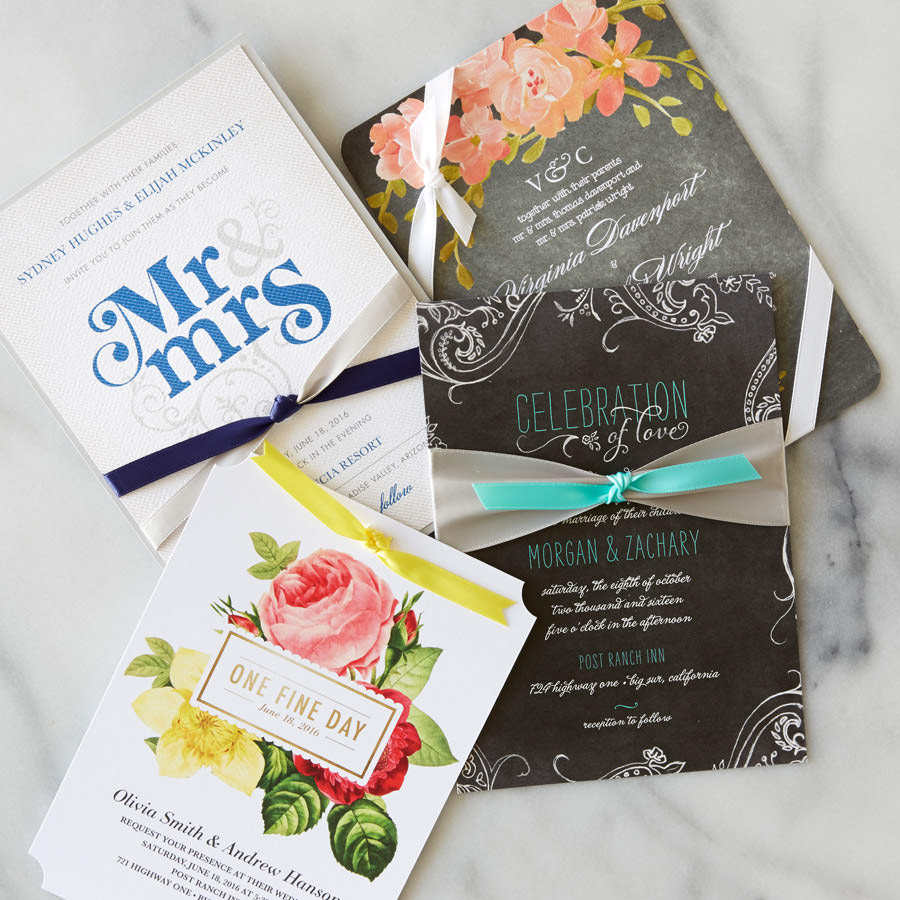 Photo source: Wedding Paper Divas blog
1. Invitations: People are getting really creative and having fun with their invitations these days —adding modern touches and color pops on top of the traditional customs. Wedding Paper Divas offers tons of DIY options and essentials, like gorgeous ribbons, belly bands or envelopments so you can tie together all the wedding details (and seal them with a kiss) yourself! I also love the custom envelope liners—it's such a cute way to add a design, initials or even a photo of the two of you to add an unexpected personal touch. Tim's really involved in the process, and I could definitely see us breaking open a bottle of wine, hanging out on the couch and making a night out of putting our invitations together!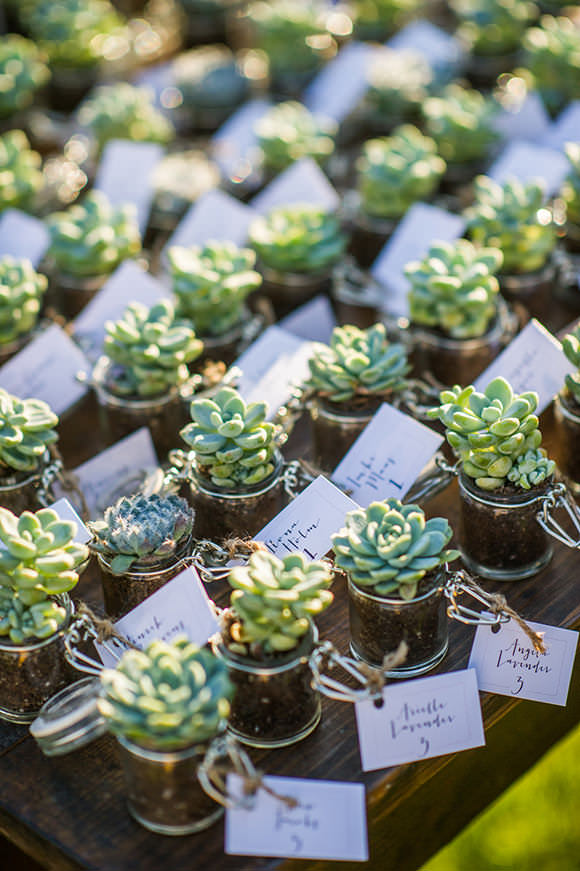 Photo source: Magnolia Rouge
2. Party Favors: This is another area with tons of creative DIY options. I absolutely love succulents, so a great personal touch for my guests would be to create tiny terrariums featuring a variety of hand-picked succulents for our guests to take home! You could even further embellish them with ribbons and gift tags or mini cards (poke a hole and tie with ribbon or twine) printed with our initials, an image or a personal message to guests.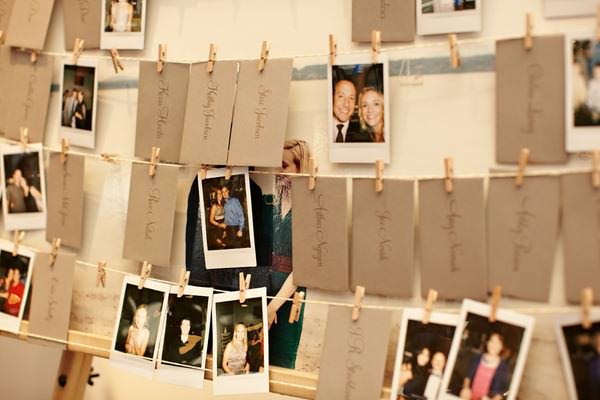 Photo source: Lover.ly
3. Wedding Keepsakes: A fun, DIY element is to build a clothespin board, or a photo tree and put out Polaroid cameras. Guests can take photos of themselves and add a personal note or wish for the couple and hang it from the board or tree. You can also hang photos of others who couldn't be there—I love the idea of incorporating pictures of my father throughout my wedding so I can feel like he's there with me.  This is a fun project you could ask your partner to help build; it will be fun for guests and it'll be a centerpiece you can treasure in your home after the wedding.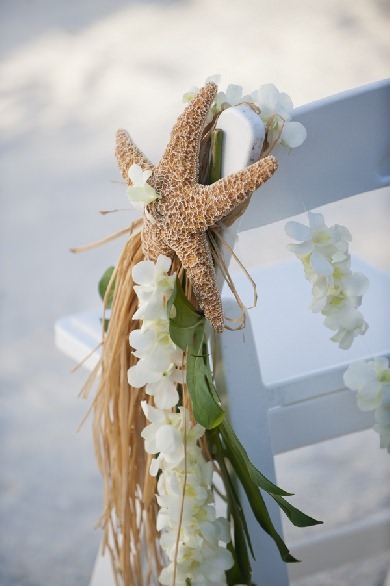 Photo source: Lover.ly
4. Incorporating beachy elements: Tim and I love to go to the beach and definitely want to incorporate that throughout, so we are exploring ways to use sand, driftwood (which we can paint in pastels or stripes to go with other décor) or even collecting seashells to incorporate into our centerpieces.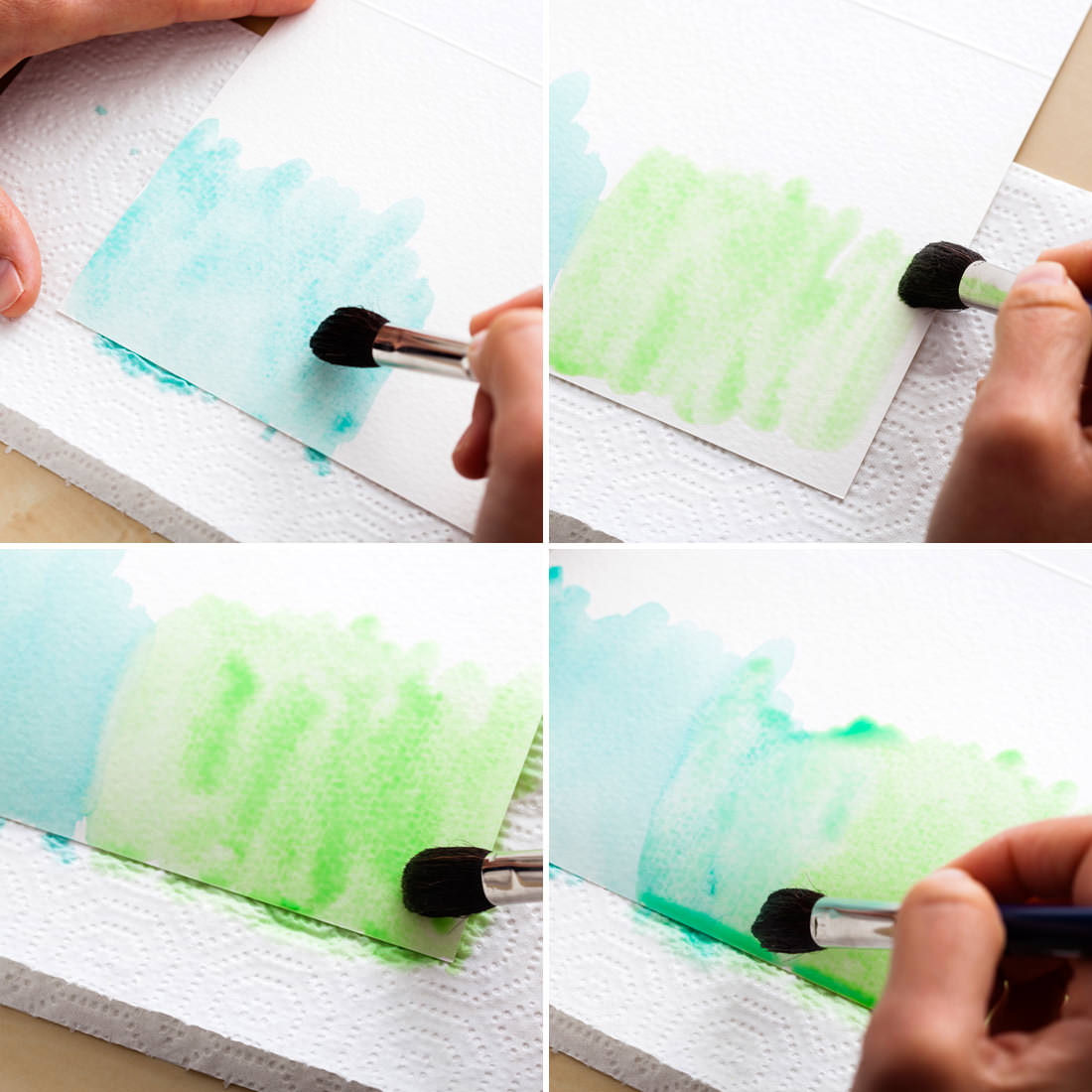 Photo source: Brit + Co.
5. Add pops of color: A quick and fun way to add color to white envelopes is with water color paints. Paint a few brush strokes on the front, back or even the inside of the envelopes.