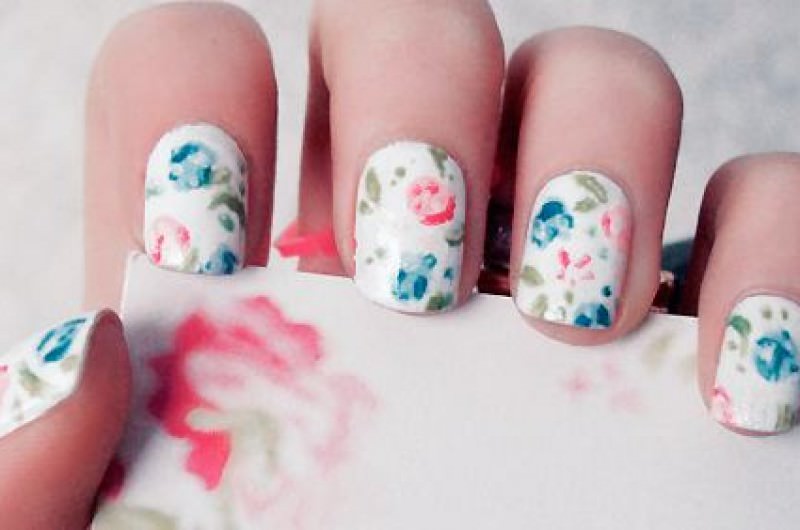 Nailed It! The Engaged Girl's Guide to the Perfect Manicure
The moment you've always been waiting for has finally happened … you're engaged!  Congratulations, it's finally your turn to marry your Mr. or Mrs. Right. With a new sparkler (or maybe you chose a rough cut gem?) on your ring finger, it's time to show everyone, and we're here to make sure you have the perfect manicure to complement it as you make your way to "I do!"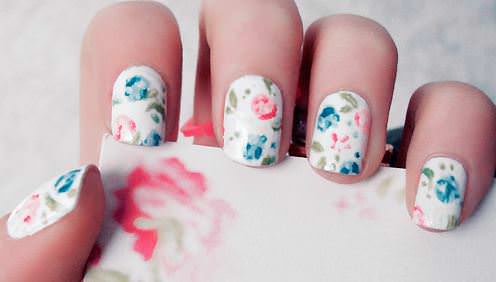 Watercolor Florals
Having an outdoor wedding? This Monet-inspired floral adds just the right pop of color if you're wearing all white. Photo credit: ladylux.com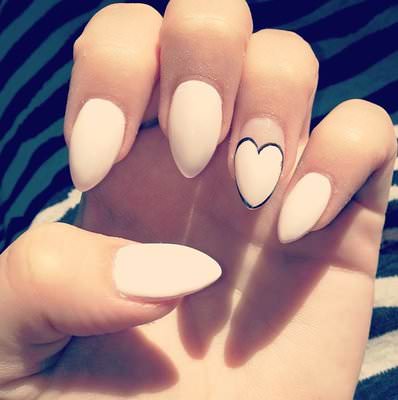 The Avante-Garde
Looking to add a little trend to your bridal fashion moment? Try an almond shape—it adds just enough edge and looks great before and after your big day. Photo credit: somethingaboutnails.com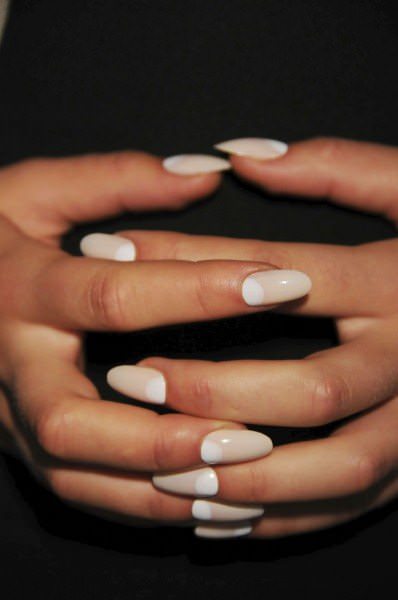 1930s Glam
The half-moon manicure (or the reverse French) is back and just as glamorous as ever! Try with a white moon and nude nail for the perfect wedding-worthy look. Photo credit: cnd.com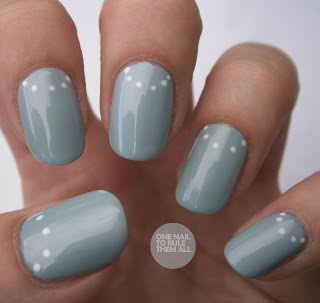 Something Blue
Still looking for that something blue? Why not your nails?! Revlon's nail enamel in blue lagoon is a great option. Make a statement by adding a little dot art around the half-moon for a more glamorous look. Photo credit: onenailtorulethemall.blogspot.com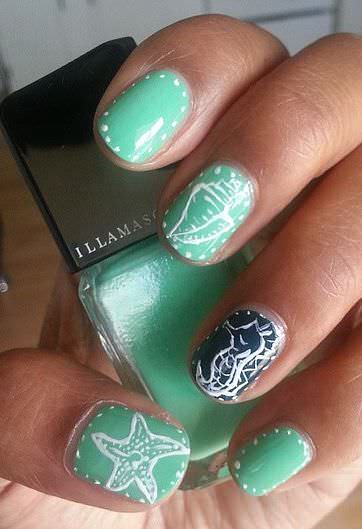 Wedding Theme
Whether your wedding is nautical themed or inspired by Monet's garden, there are cute ways to incorporate that into your nail art. Try having your manicurist freehand a seahorse or a starfish, if anything it's a fun detail for your honeymoon! Photo credit: beautyhigh.com
Mad About Metallic
Love raw gemstones and hammered metal? (Yeah, we do, too!) Try a metallic polish to complement your downtown boho style. It's also a great option for your bridesmaids. Photo credit: shefinds.com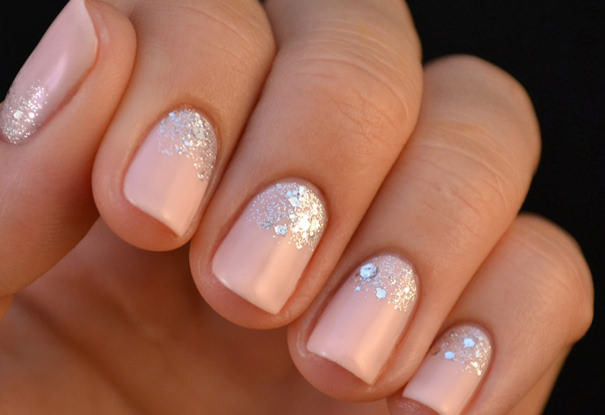 Falling Stars
Glitter and ombré, what more can a girl ask for? A little sparkle paired with a neutral color infuses that touch of romance to your bridal style. Photo credit: blognailedit.co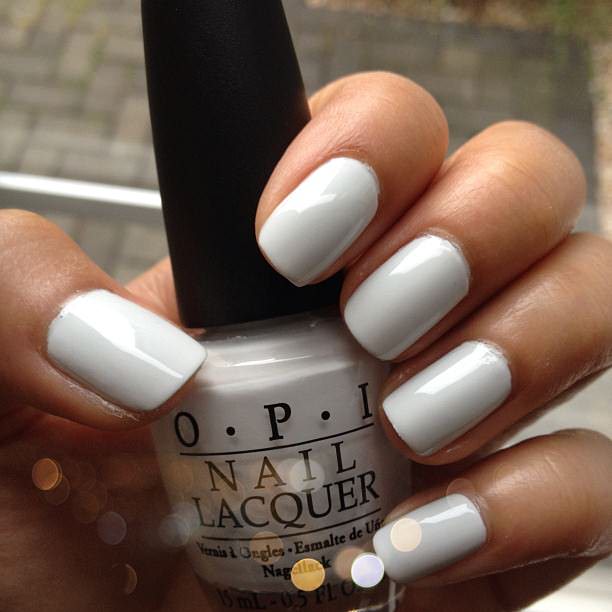 All-White
Fresh and clean, the all-white trend is a striking option for the bride who's not afraid to stand out.  Don't forget to add a ridge-filling base coat to avoid streaking for that flat high-shine look.
By Michael Dougherty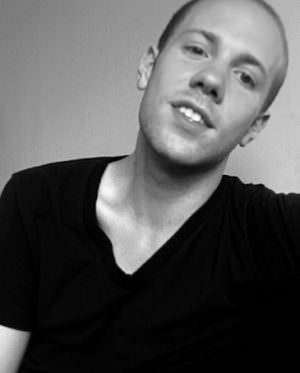 Ever since I was a little boy I could be found sketching beautiful gowns and dreaming of love.  Over the years I have helped design and write other couple's stories all while cultivating my own chapters in love.  With a background in fashion, I hope to inspire couples' fashion on their very special day.