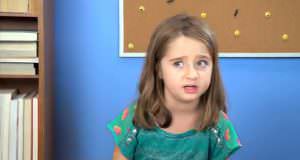 Sometimes, we just need to pay attention to the thoughts of a child.
A video in which kids ages 5-13 are asked about same-sex marriage is making its way around the Internet and the responses give us a reason to hope that the next generation is bringing with it the idea that love is love.
It begins with them watching two proposal videos (one gay, one lesbian) that had gone viral earlier this year and then they're asked for their opinion on a variety of questions related to marriage equality.
According to the description:
[pullquote width="300″ float="left"]"The opinions of children about these issues can give incredibly valuable insight into where our society currently stands and where we are headed as people. It's important to discuss these topics openly in hopes of a better tomorrow through dialogue and conversation."[/pullquote]
See their heartwarming responses for yourself below: