Mermaid hair, unicorn hair, rainbow hair … whichever magical term you choose, it's hard not to notice the colorful hair trend that has been dominating Hollywood's red carpets in recent months. What was once only donned by only the true beauty risk-takers is now being tried out by those who are typically dye shy, proving that anyone can pull off the look. Thinking of adding a pop of color to your wedding day hairstyle? We rounded up our favorite celebrities who most recently took the plunge for some serious hair color inspo: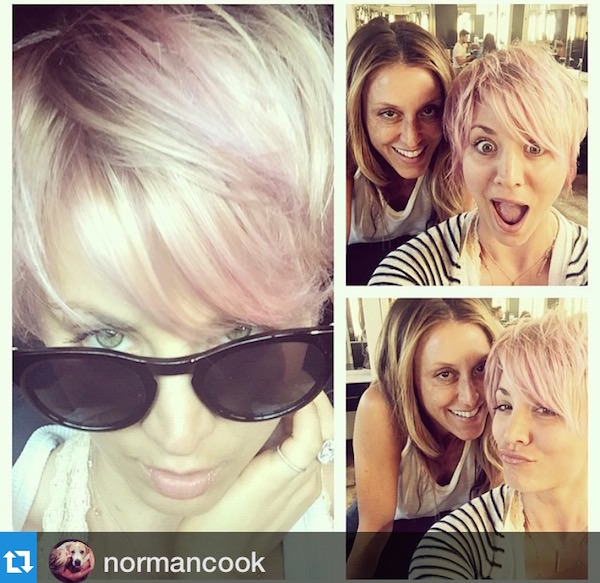 Kaley Cuoco: Kaley obviously has a thing for pink (even her Vera Wang wedding dress was pink!). The "Big Bang Theory" star recently added pale pink chunks amongst her blonde tresses, inspiring those of us who want subtle saturation.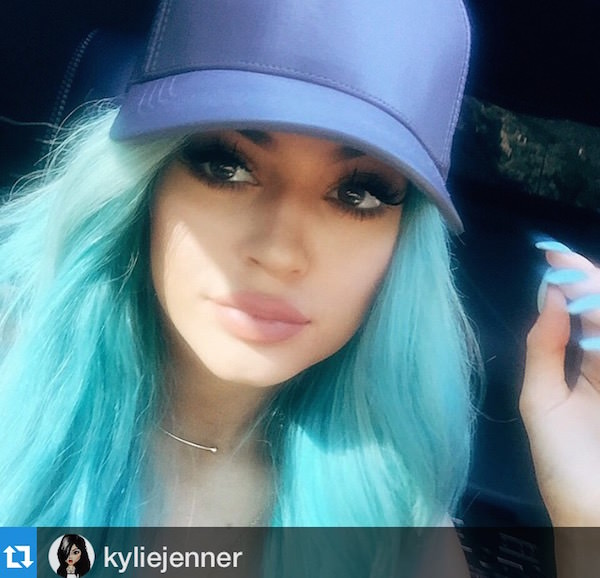 Kylie Jenner: The youngest from the "Keeping Up With the Kardashians" clan recently rocked long, aqua blue locks that are straight out of a fairytale.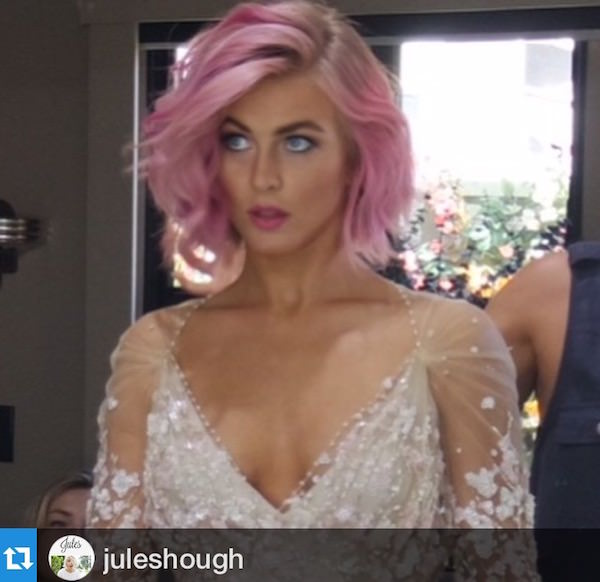 Julianne Hough: Last month, Julianne traded her platinum blonde in for bubblegum pink (if only momentarily). The dance pro even shared coloring tips: "Something about purple hair and green eyes always work," she wrote. "Blue eyes can pull off pink so well, and with brown eyes it really depends on skin tone, but they have the most potential to pull off all colors."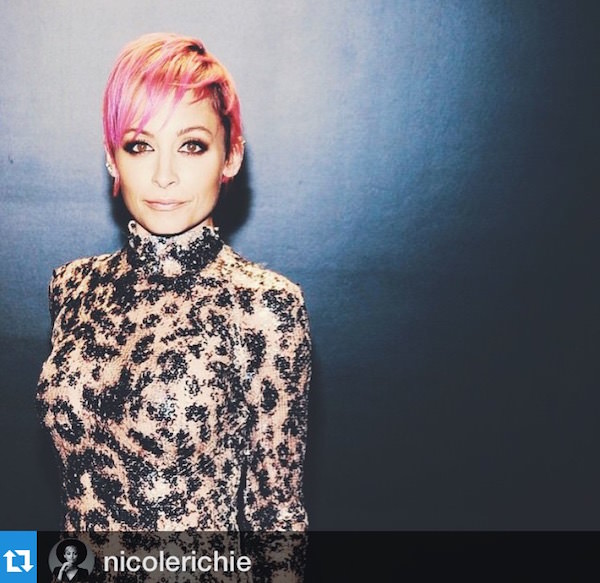 Nicole Ritchie: Nicole has sported a variety of hues (we're still obsessed with that time she went purple) but pink seems to be the flavor of the month. We gotta admit, it goes pretty well with her pixie cut.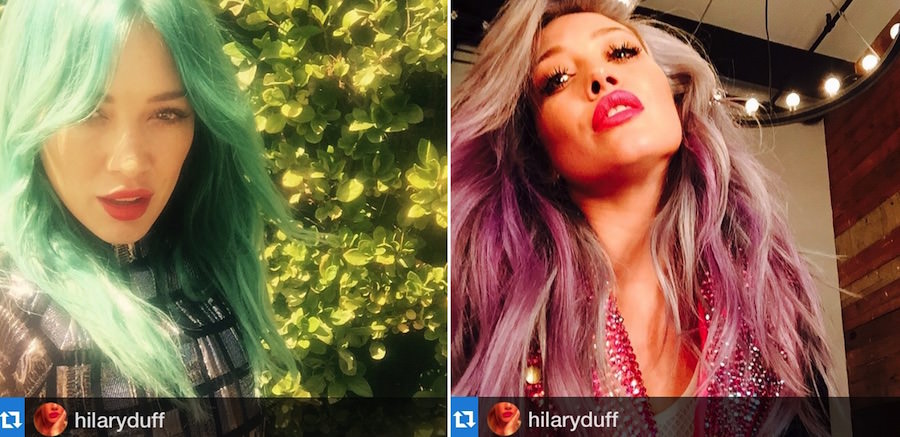 Hilary Duff: We would have never coined the former Disney tween star one for taking beauty leaps of faith but we're so glad that the newly single 27-year-old is playing with color. Within a month's time she went from blonde to blue to pink and we honestly can't decide which look we love more.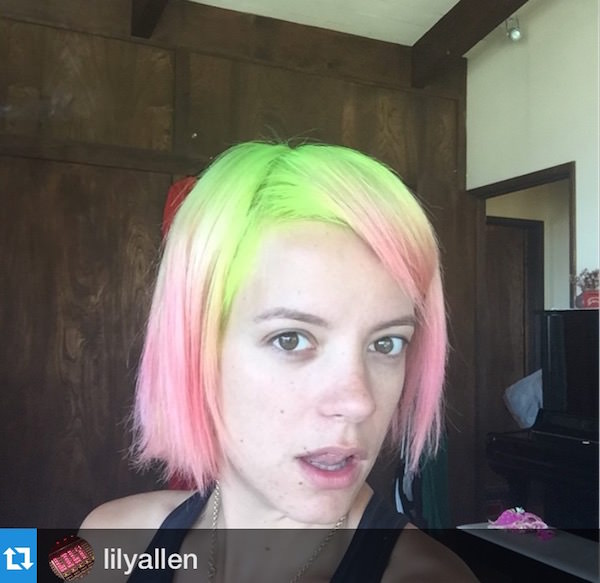 Lily Allen: Wanting to prove that age is just a number, Lily welcomed her 30s by dyeing her hair a vibrant watermelon hue. "Not long till I'm 30, one last hurrah on the hair front," she Instagrammed.

Mikkel of Mikkel Paige Photography and Leah of Color Pop Events (with her adorable pup Spike!): These wedding pros may not be walking red carpets but they're rocking the hair hues better than any of the celebs above (and we're taking notes!). You know you're in talented, creative hands when your vendor has style from head to toe — literally! | Photo credit for Mikkel: Cassi Claire
Share below, would you dye your hair an unexpected color?