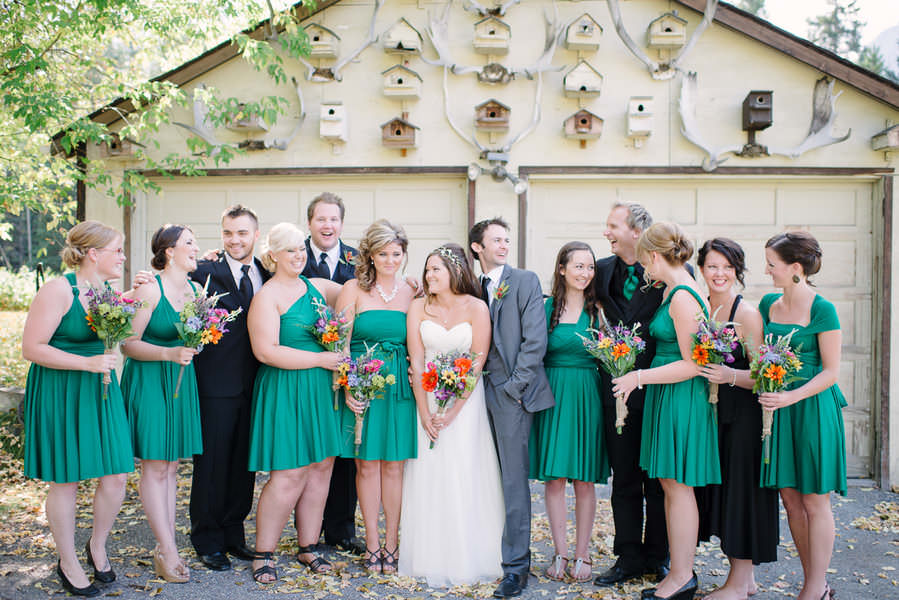 They've been your partner in crime during high school hijinks, stood by your side during rejections in both love and life, and now you want them to celebrate beside you on one of the most important days of your life—your wedding.
I have seen some of the closest of friendships fall apart from wedding party-related drama so before you put your relationships at risk, read the five complaints we hear the most from attendants and strive to avoid them because after you say your I Dos, you still want to have your B.F.F.s.
Ask: He may have been your best friend growing up, but that doesn't mean he deserves an informal shoo-in for best man. You're requesting a huge commitment, both financially and socially, so skip the text or Facebook message and give them a good ol' fashioned phone call or meet up.
Accessibility: If your wedding party is spread from coast to coast, make sure that the outfits you are asking them to purchase are easily attainable and don't expect those living a plane ride away to be able to make it to every pre-wedding event.
Consider their body types: This is perhaps the biggest complaint I hear from bridesmaids in particular. Everyone is shaped differently—make sure they feel comfortable and confident and choose a style that suits everyone in the wedding party. Better yet, give them a color palette and let them choose their own.

Don't Be a Groom- or Bridezilla: We know, wedding planning is stressful, but your wedding party doesn't double as a punching bag or as your personal minions. If you need help DIY-ing projects or need to vent, they're there to lean on, not to be taken advantage of. Make them want to help you, not be forced to.
Keep Costs Low: Between the shower, bachelor/ette party and wedding attire, being an attendant can get expensive! It's always appreciated when the couples take costs into consideration (i.e. refrain from picking the $300 dress or suit to dress your 'maids in).
Okay attendants, now dish! What are some frustrations you've had during a friend's planning process?
Photo from Kayle and Dusty's Homemade Charming Canadian Wedding, photography by Milton Photography