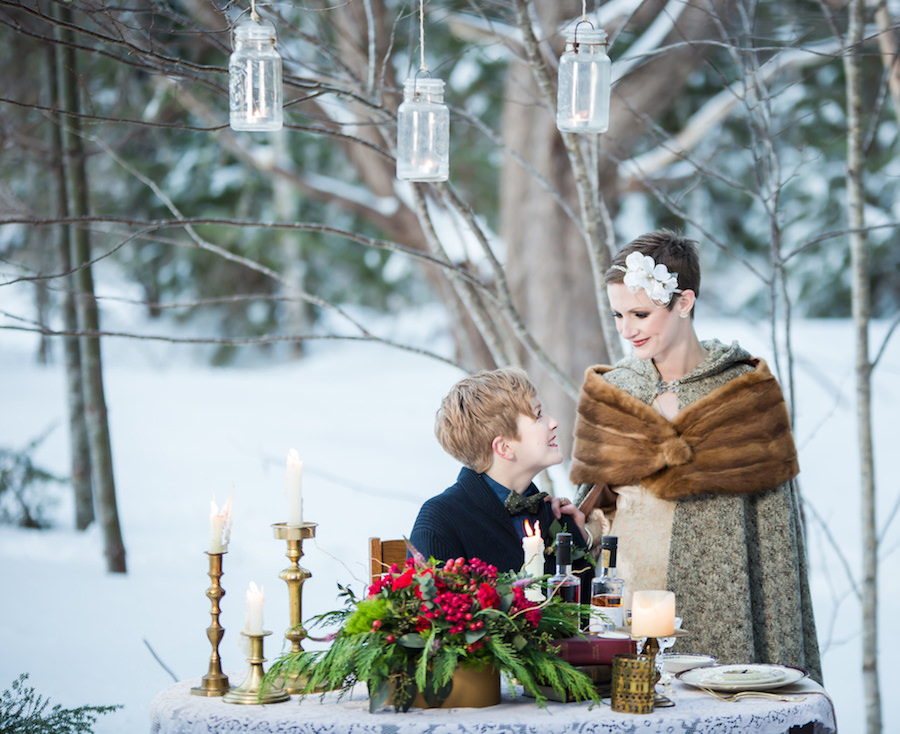 If #SnowStormJonas gave us anything positive, it was a reality check that winter weddings can be risky. But with big risk comes big reward, right? 
Winter weddings warm our hearts, but when a blizzard trots into town on the weekend of your ceremony, there's not much you can do about it. But that isn't to say you can't do anything to be prepared.
Chef Rossi, owner of the cutting-edge catering company The Raging Skillet who actually has documented some of her catering adventures (such as combatting through Hurricane Sandy for a wedding) in her memoir, filled us in on what to do if you find yourself in a winter wedding mishap.
First thing's first: call your venue. Before you lodge into a full-blown panic attack or begin to worry about your grandparents making it in from out of town, Rossi says to find out what happens if the wedding needs to be canceled. Each venue is different, whether it's outside or indoors, so before you change or cancel plans, give them a call to see what your options are.
In the earlier stages of planning when you're meeting with vendors or choosing photographers, stick with those you feel you can trust. When it comes to one of the most important days of your life, you want to have the confidence that your caterer will come through for you, even if there's a nasty ice storm outside.
"Our motto is, the show must go on," Chef Rossi says. "I will cook in snow, rain, wind, whatever. We are like the postman — we always deliver." Now, that's the kind of vendor you want by your side.
Rossi also stresses the importance of obtaining wedding insurance. This is something to think about for all couples. Of course, winter weddings are not the only ones subject to weather-related obstructions. The earlier you start to plan for the possibility of inclement weather, the better. However, wedding Insurance is a good route to take for more reasons than weather alone. Depending on the coverage, wedding insurance could cover issues that arise with the venue, vendors, sickness or injury. It's difficult to think about anything going awry on your wedding day, but as cliché as it might sound, it's better to be safe than sorry.
Another tip is to keep out-of-town guests in the same hotel, Rossi says. That way, if it looks like there's a winter storm hurling toward your ceremony, at least you'll all be together. "Party the blizzard away," she says. "Most of all, keep laughing — this is life; it's not perfect."