There are so many things to consider when choosing a hairstyle for your wedding day. Do you want to wear your hair up or down? Is it going to get in your way as you're reciting your vows or tearing up the dance floor? What will look best with a long veil? Should you go the straight or curly route? You get the idea. The answers to those questions are endless, but we find it helps to look right at the source to see how wedding dress designers style their impeccable looks as they make their debut.
So today we're stealing style inspiration right off the runway where we saw incredible dresses, styled to perfection from head-to-toe, walk down fashion's most famous aisle for the presentation of 2017 dress collections. From long luxurious curls to short edgy styles, here are seven swoon-worthy wedding hairstyles to help you find the perfect look for your wedding day.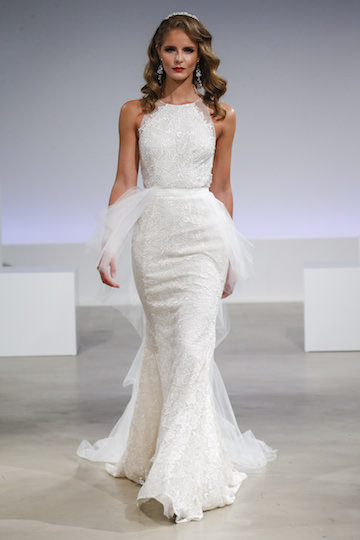 From Anne Barge's beautiful show, defined curls add just the right amount of texture to this wedding look. Wear an embellished hair piece or headband with these luscious curls for a touch of glamour.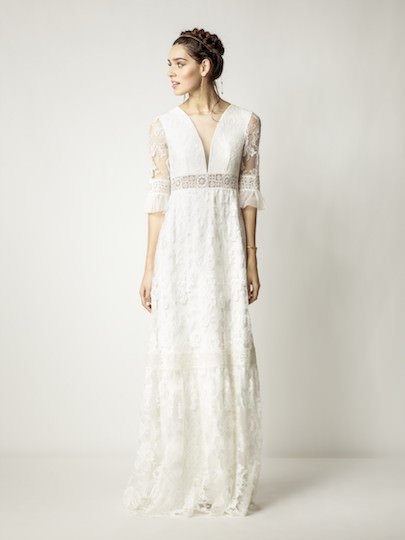 If you're worried about fussing over your hair on your wedding day, try pulling it up and away from your face with a textured updo that's both bohemian and chic like this stunning look from Rembo Styling's collection debut.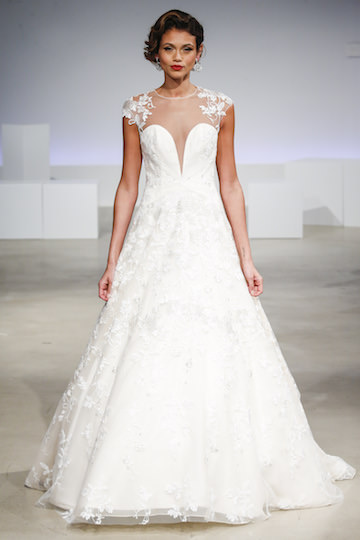 Short hair has no limits for wedding hair! We love this look from Anne Barge's runway show, where voluminous curls parted to one side create a stunning and elegant style that frames the face beautifully.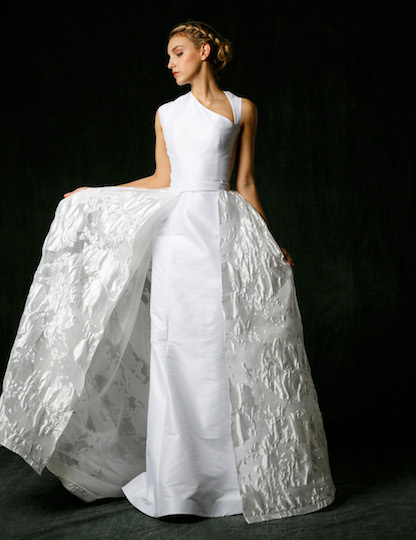 Braids add excellent texture to any hairstyle. For a style that will show up beautifully in photos and accentuate your overall wedding look, this sweeping braid from Sareh Nouri's lookbook is elegant and timeless.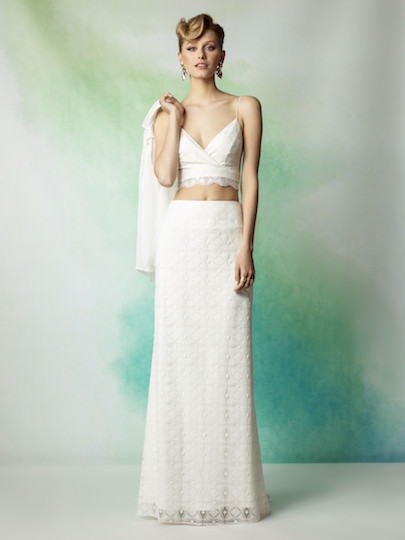 We absolutely adore this edgy look from Rembo Styling. Whether you're rocking a pixie cut or an updo, don't be afraid to go bold with your wedding hair.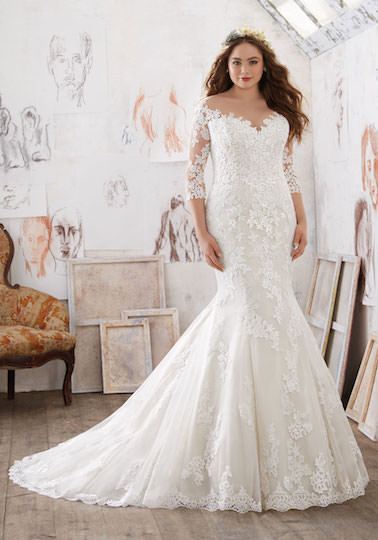 Soft beachy waves are a classic wedding look, especially for long flowing hair. Both polished and effortlessly chic, these waves don't have to be reserved just for the beach. We love the way Morilee by Madeline Gardner paired this elegant gown with a beautiful floral crown.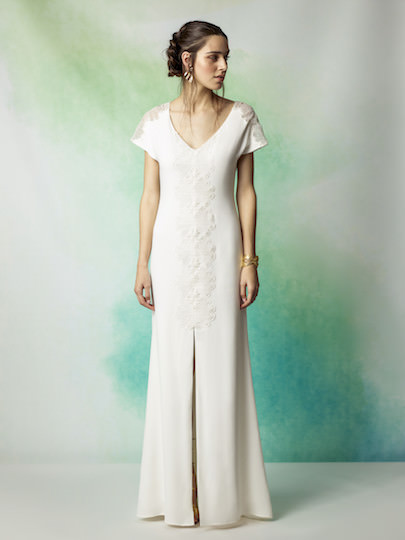 Your wedding hairstyle doesn't have to be perfectly polished to be gorgeous. Rembo Styling combined tousled strands hung loosely around the face with a braided bun to create this whimsical look that's suited for a walk down the aisle.