Spring is a prime time for weddings—and blooming flowers. The variety can make narrowing down the options for bouquets difficult. To combat the choice anxiety, many brides are choosing dramatic, single bloom bouquets. These gorgeous flowers look great on their own and even more striking when bunched together. Here's a list of five of our favorites: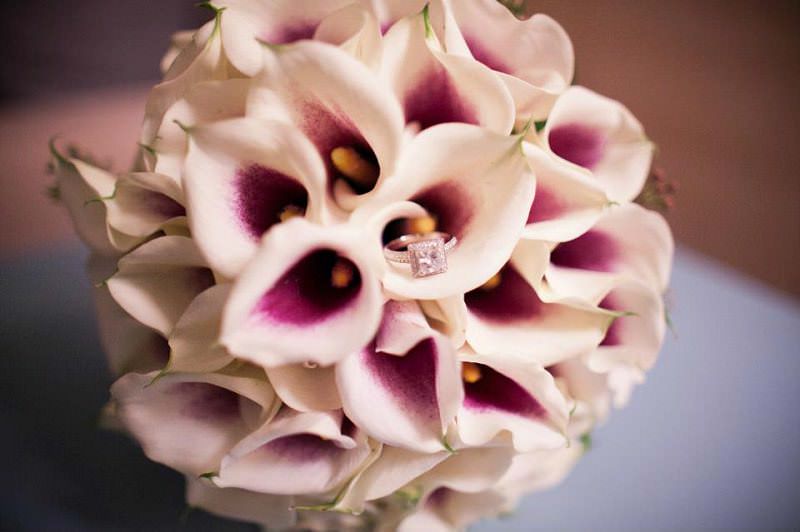 Bouquet by The Arrangement, photo by John Boone Photography
Calla Lilies
These trumpet-shaped blossoms bring an air of elegance and sophistication to any wedding. As a symbol of 'magnificent beauty," a bouquet of calla lilies adds a beautiful—and memorable—flair to any wedding. With colors ranging from dark purple, yellow and orange to the ever-popular creamy ivory, the possibilities for arranging a bouquet are voluminous.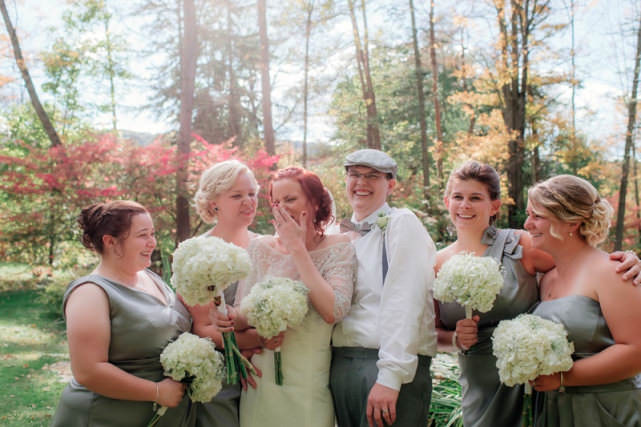 From Amanda and Christina's Berkshires Wedding, photo by Love + Perry Photography
Hydrangeas
As one of the most moderately priced year-round flowers available, hydrangeas are both large and convenient. Though they are thought to symbolize vanity, their large, delicate blooms are almost too understated to fit this designation. Available in shades of white, pink, green and even blue, hydrangeas' blossoms are big enough that you'll only need a few for a full bouquet.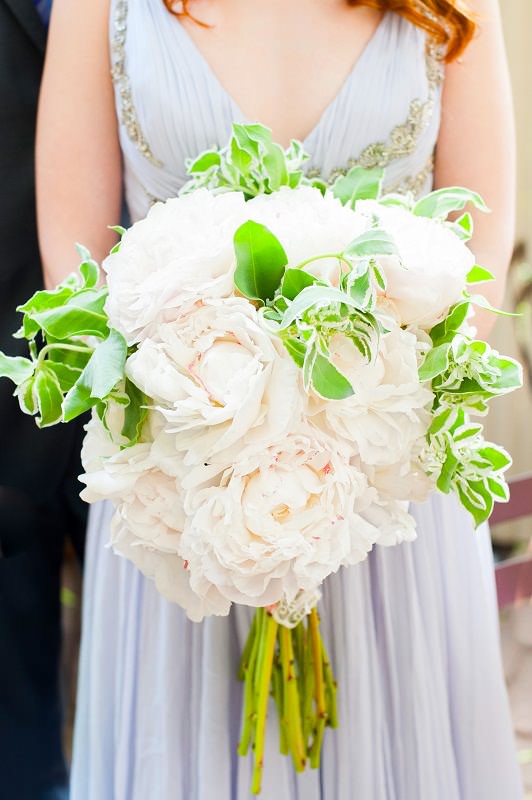 Bouquet by Karma Flowers, photography by Mikkel Paige
Peonies
Thought by some to symbolize prosperity, happy marriage and good health, peonies are figuratively the best possible wedding flowers. It helps that their blossoms create a soft, romantic texture when grouped together. With colors ranging from soft white to bright yellows, magentas and red, a peony bouquet adds a stunning pop of color and texture.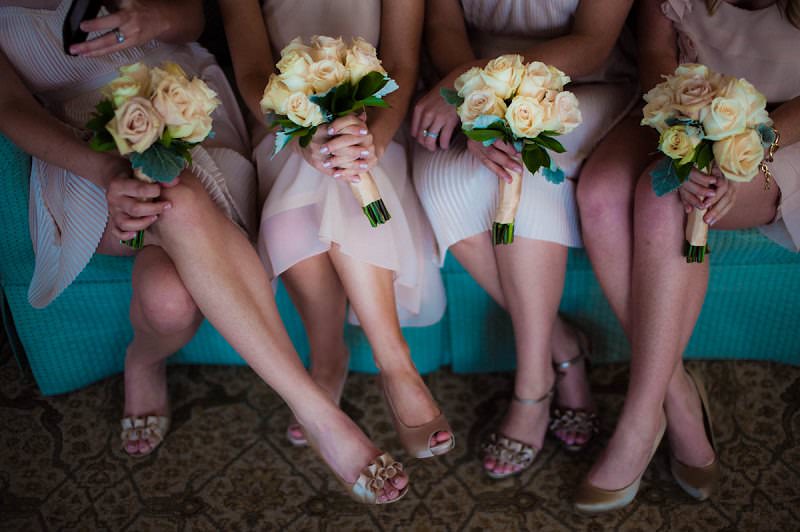 Bouquets by The Arrangement, photo by Tyler Boye Photography
Roses
Roses are one of the most popular wedding flowers of all time, and for good reason. With more than 3,000 varieties grown commercially, these buds are available year round. Since the symbolism depends on the rose's color, the meaning of a single bouquet can be tailored to fit the love of the couple. Thanks to the available variety, these flowers are extremely versatile and can act as a bold, soft, romantic, ethereal or subtle addition to a wedding.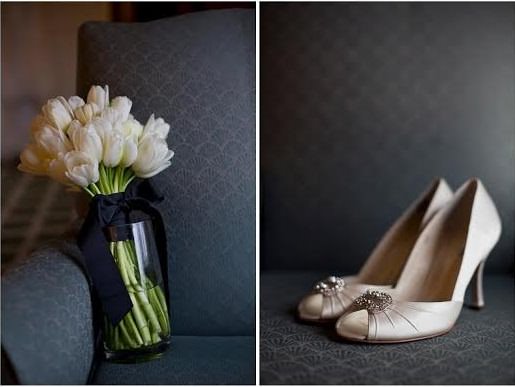 Bouquet by Karma Flowers, photography by Jessica Lavoie Photography
Tulips
This trumpet-shaped blossom is a very popular for spring weddings and are grown in a variety of colors including pastel pinks, yellows and peaches as well as vibrant reds, purples and oranges. You'll want to take a lot of bouquet photos on your wedding day—tulips continue to grow after harvest, so your bouquet may look different the day after. Like roses, the symbolism of the flower is tied to its color, which allows the couple and florist to build the bouquet's meaning.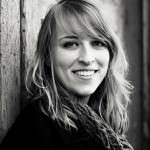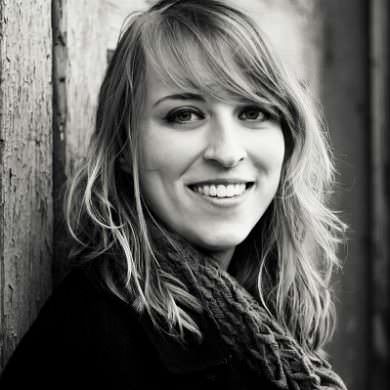 Clair McLafferty is a freelance writer, craft bartender and general nerd operating out of Birmingham, Ala. If she's not mixing up vintage drinks or editing a story, she can usually be found reading cocktail history or science fiction. See more of her work at clairmclafferty.com.