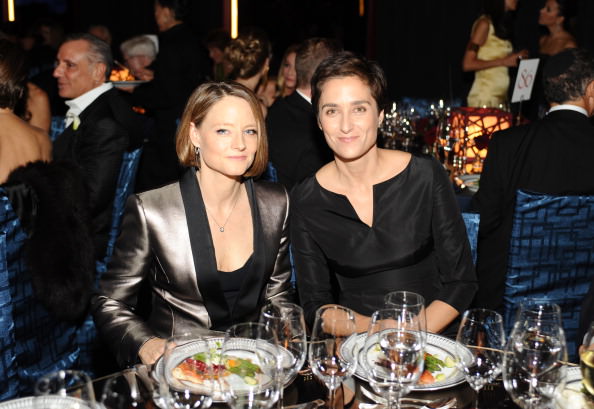 Huge congrats to Jodie Foster who married her photographer/actress sweetheart Alexandra Hedison in a secret ceremony over the weekend!
The pair has spent the last year in dating bliss and we're so excited that they've made their happily ever after official.
Foster made headlines last year while accepting the Cecil B. DeMille Award for lifetime achievement at the Golden Globes in what many translated as her publicly coming out. "I already did my coming out about a thousand years ago, back in the Stone Age. In those very quaint days when a fragile young girl would open up to trusted friends, and family, coworkers and then gradually, proudly, to everyone who knew her," she said.
"If you had to fight for a life that felt real and honest and normal against all odds, then maybe you, too, would value privacy above all else," she later added.
No details of the wedding have been released but judging by her acceptance speech, it's no surprise that the couple wanted this special moment in their lives to be private and intimate. Even in the spotlight, it seems that Foster makes it a priority to keep her life with her two kids under the paparazzi radar and we're happy that this amazing role model, mother and actress has married the woman of her dreams!
Photo: Getty Images