Music lovers are sure to be inspired by today's inspiration, brought to us by a talented group of Pittsburgh creatives.
Shot by Wild Native Photography at the new Pittsburgh venue This Is Red, Community Flower Shop decorated the space with a unique design, incorporating vintage records into the floral design, and even a guitar as the pièce de résistance of the tablescape.
The shoot featured real life couple Olivia and Alyssa Roberson who were selected off of Instagram based on their love that radiated through their photos. Looking incredible in the black and white tuxedos, the couple shared how much it meant to them to be part of this wedding photo shoot.
"It wasn't all love and fairytales as we want to imagine," shared Alyssa and Olivia about their relationship. "There was plenty of hardship coming out as gay to ourselves and to the world, but in the end we knew that all we wanted and needed in life was to be a family. Being able to be a part of such an amazing photo shoot that allowed us to feel like beautiful strong women, together as a lesbian couple, meant everything to us. We want to show lesbians around the world that you can dress how you want, be whoever you want as long as you are doing it with love in your heart."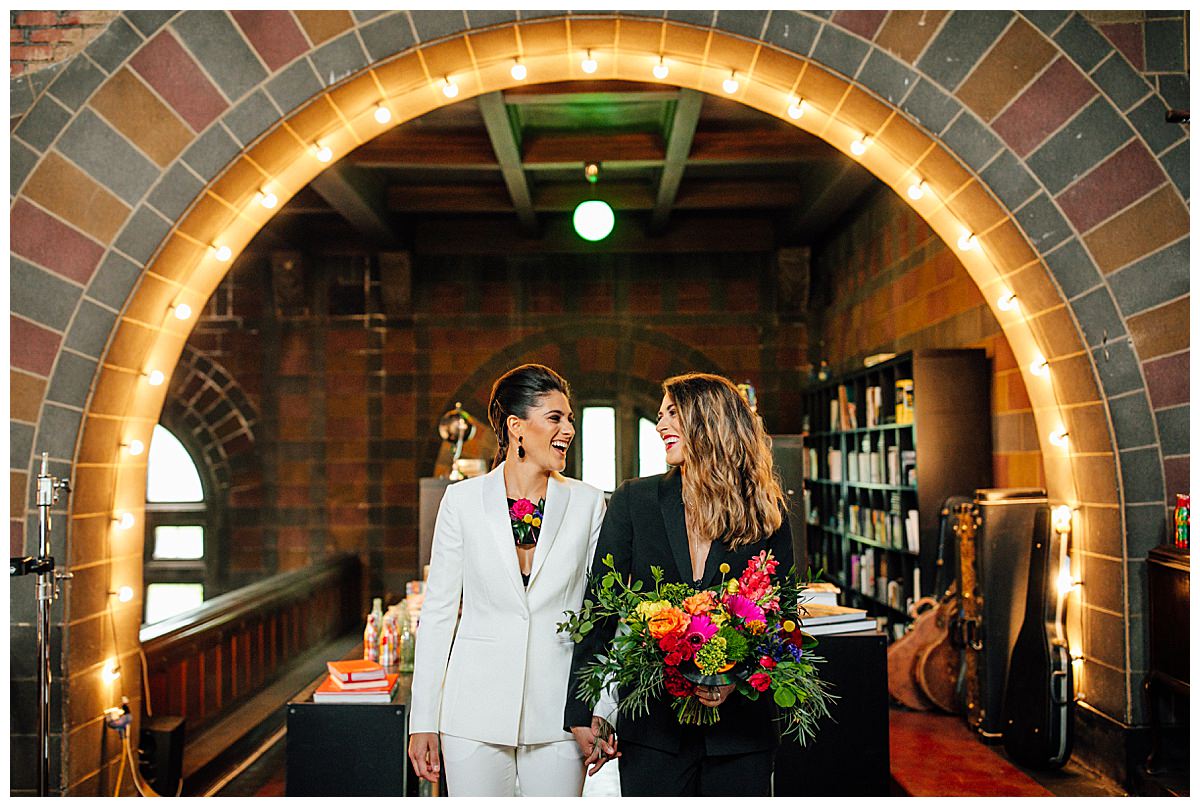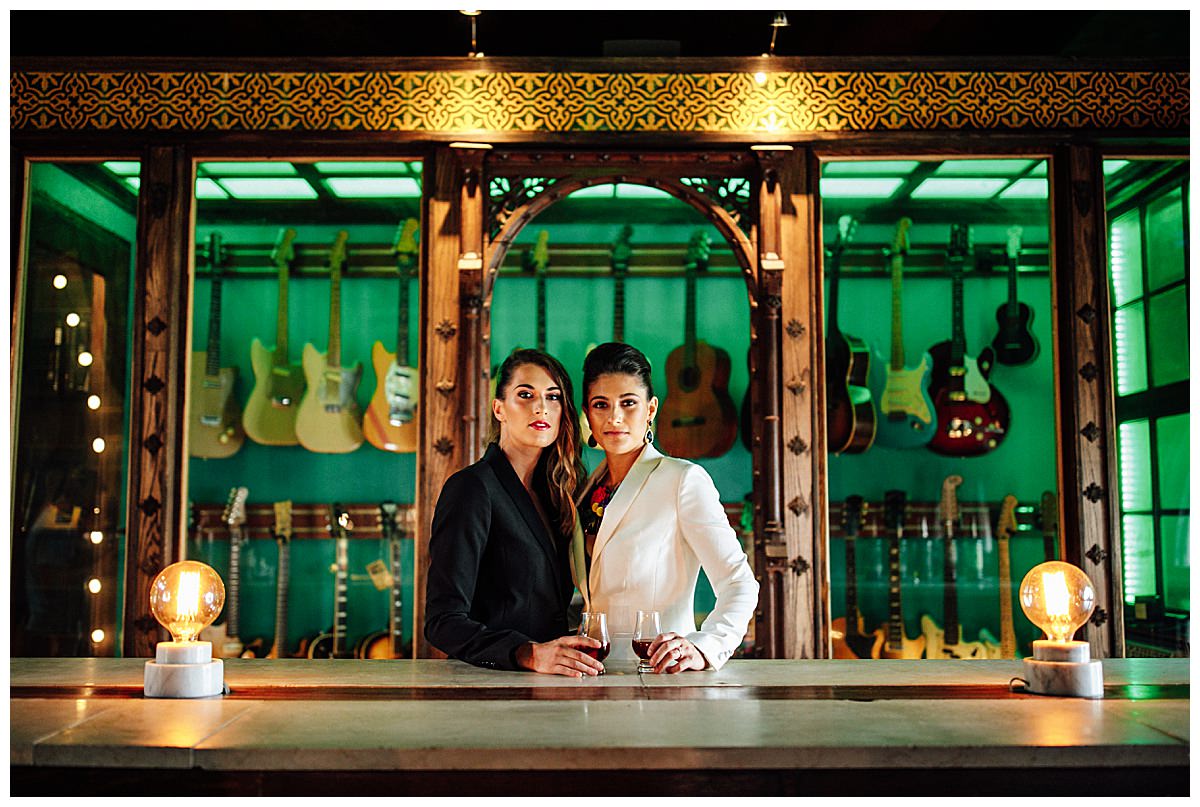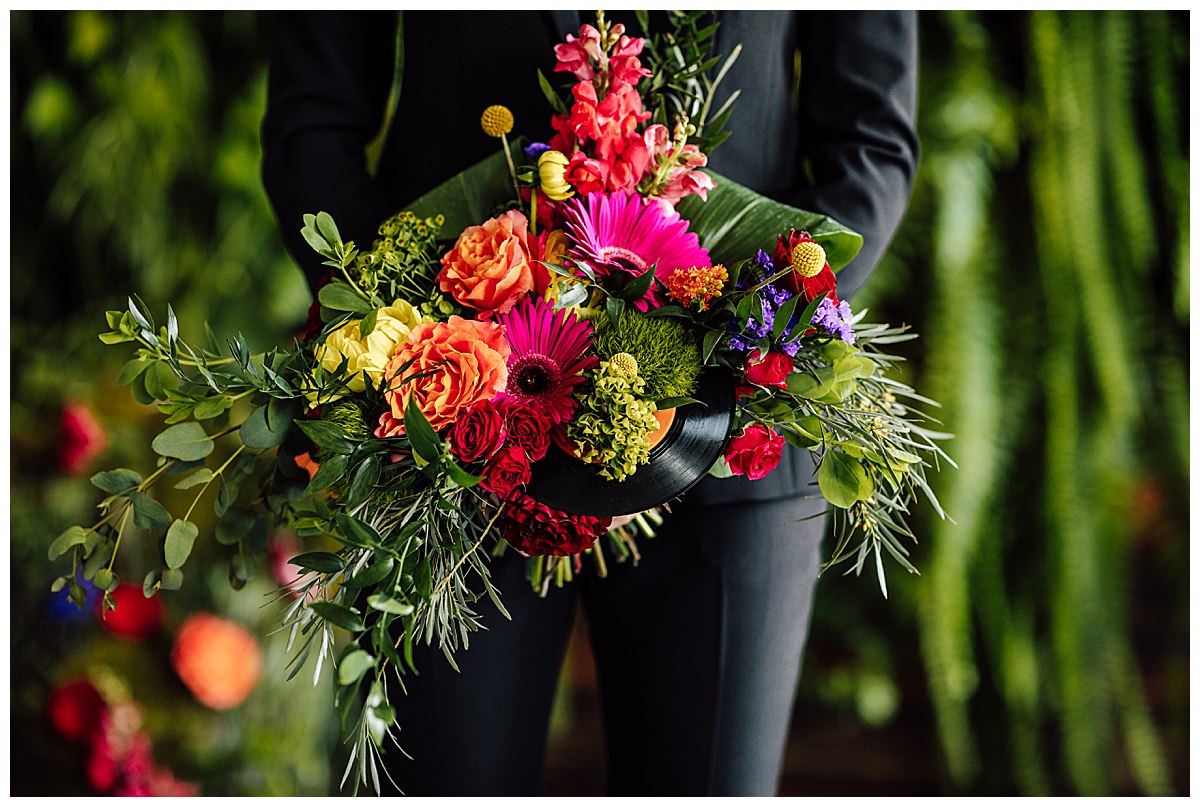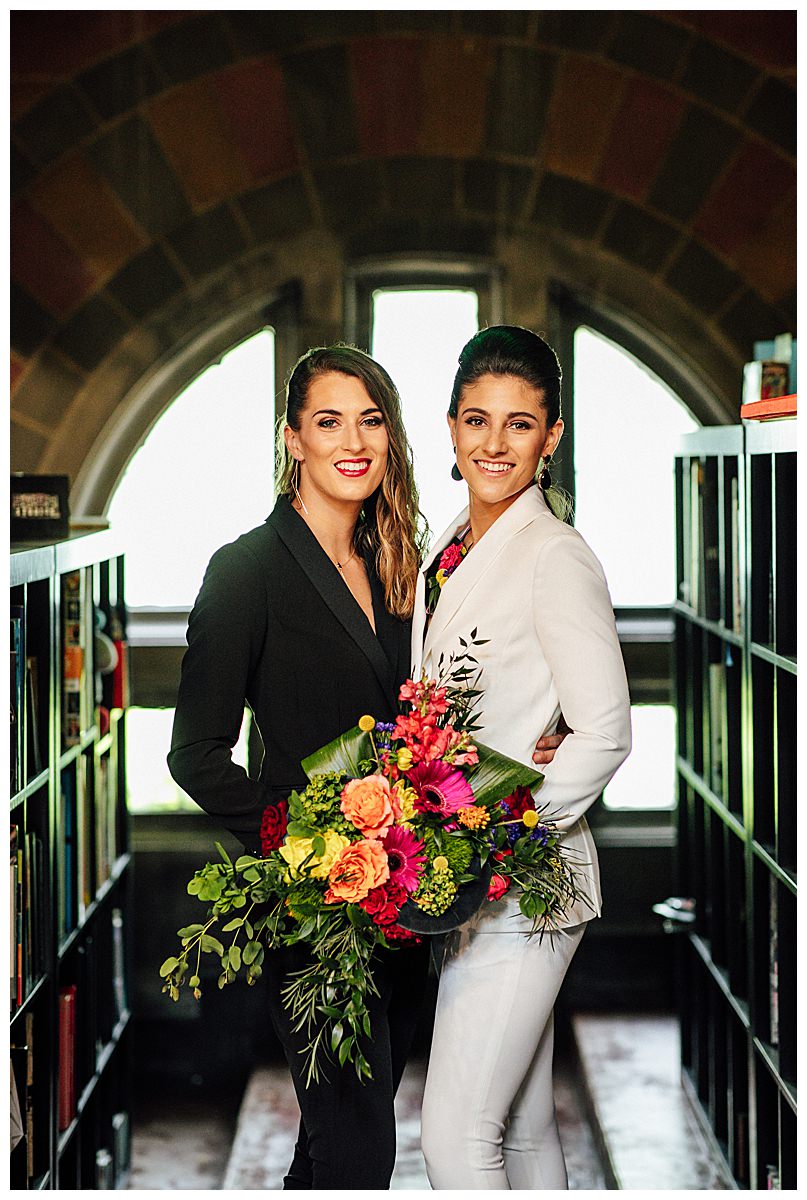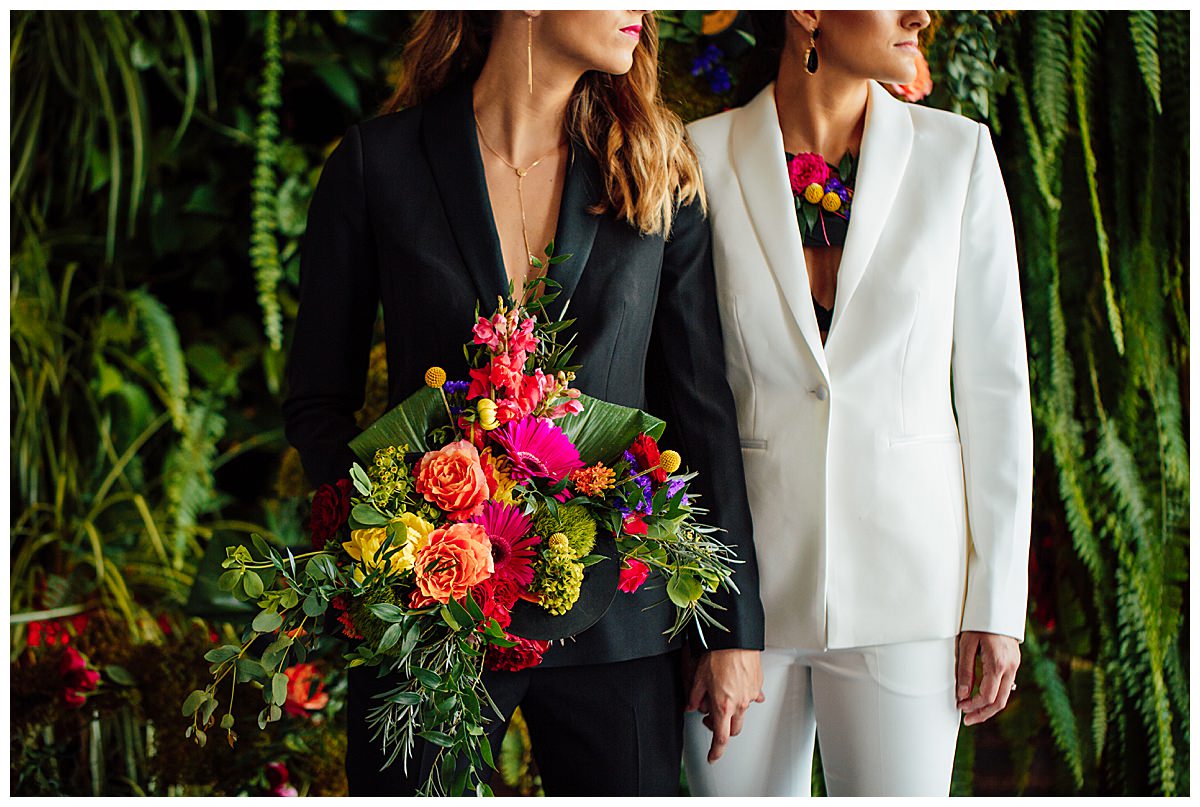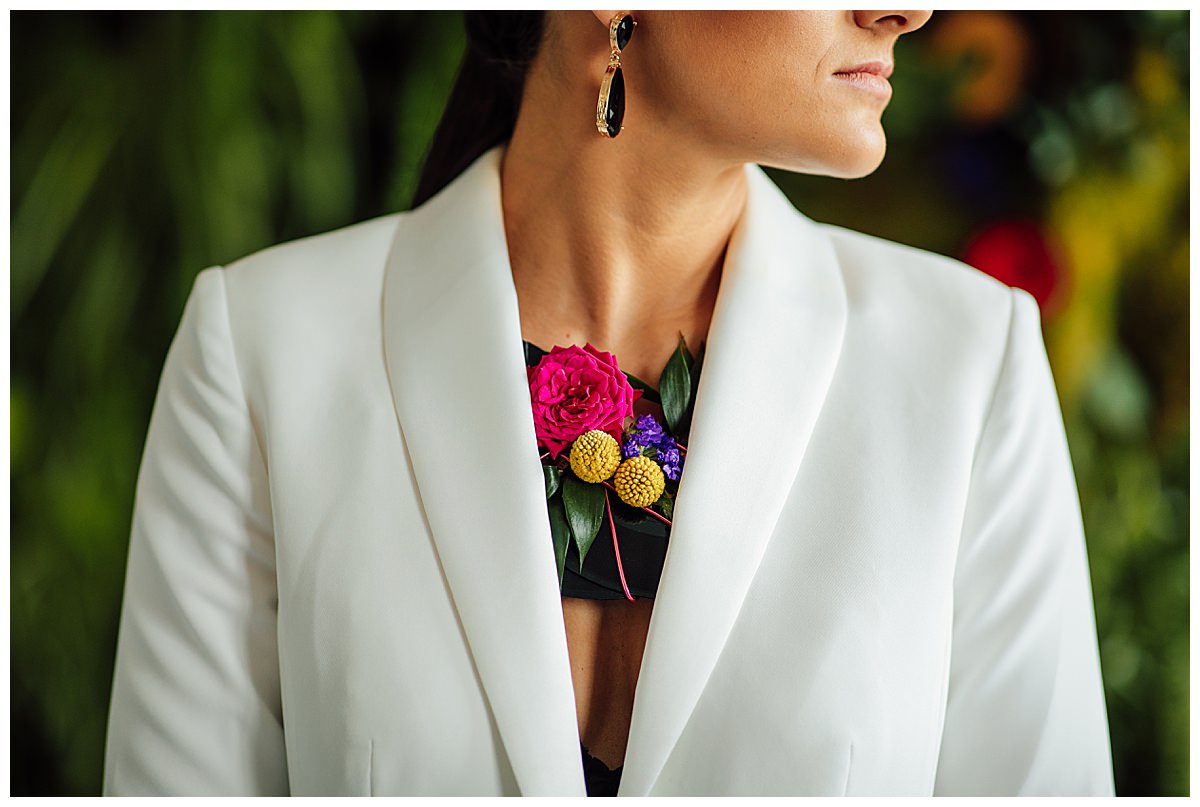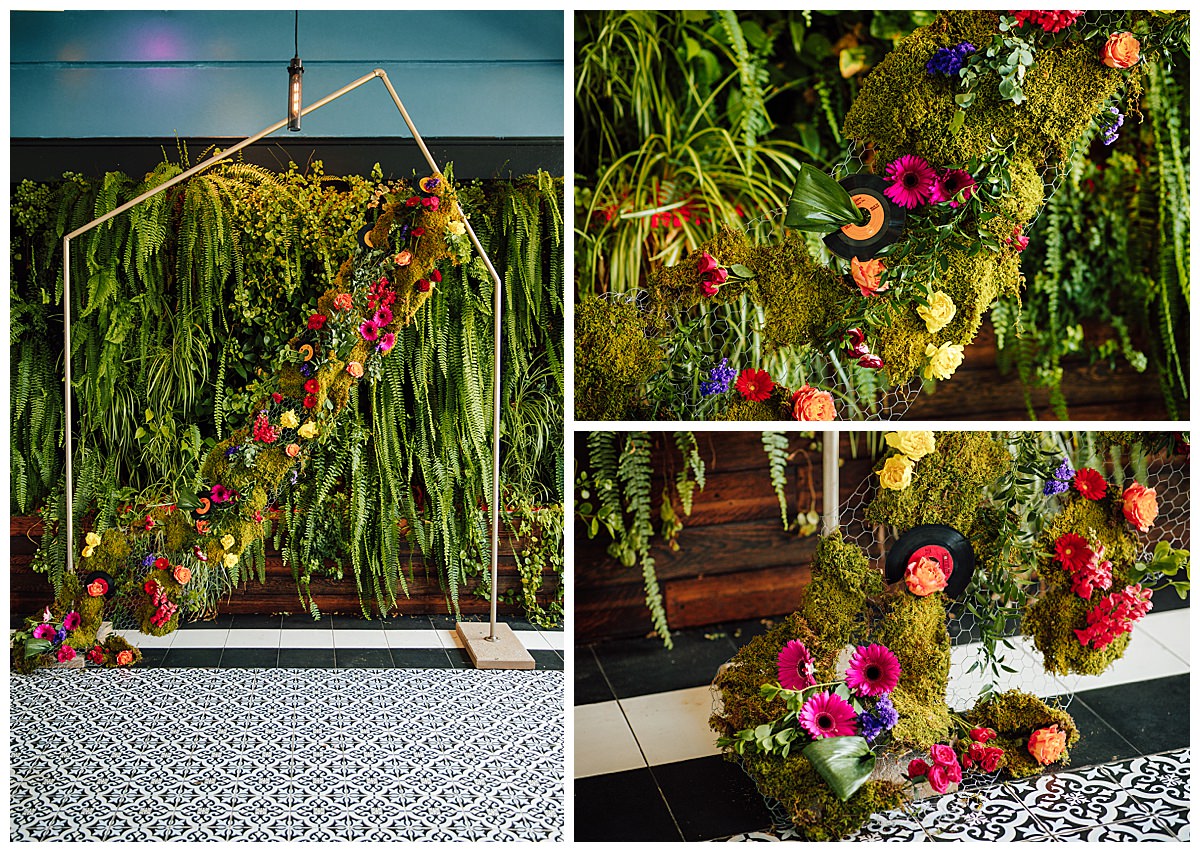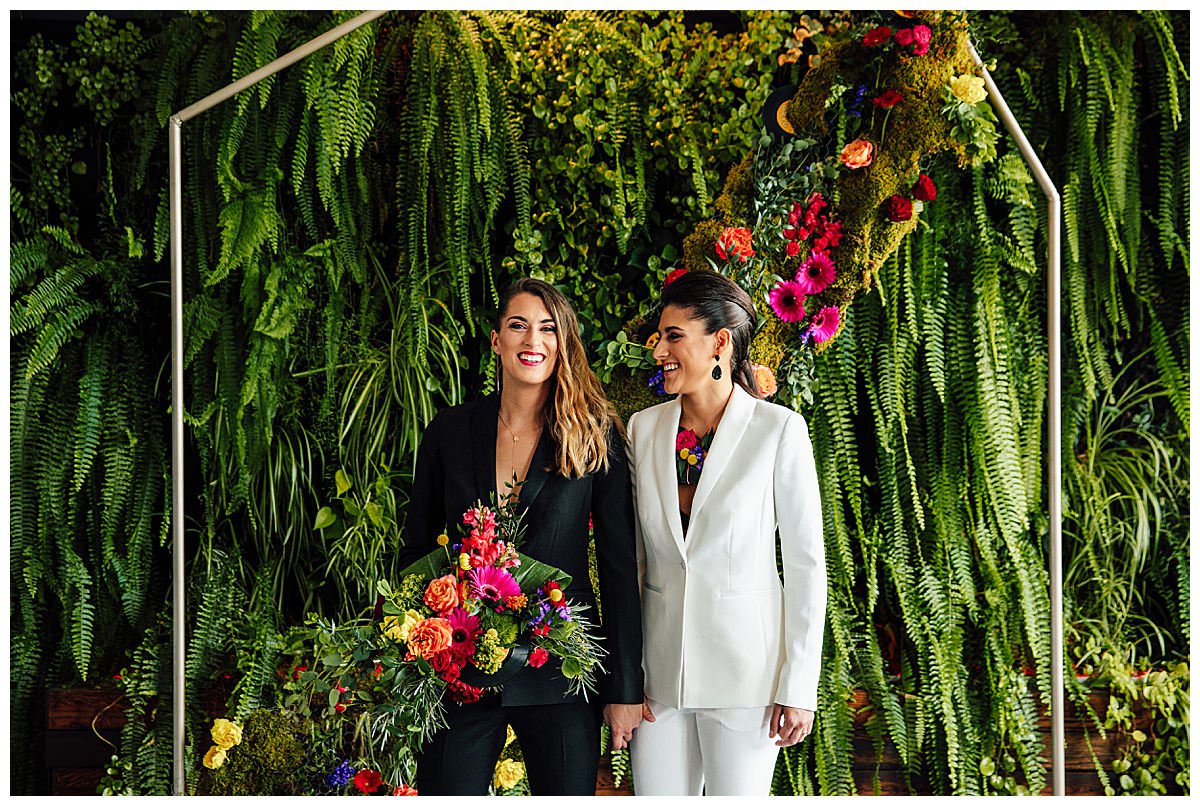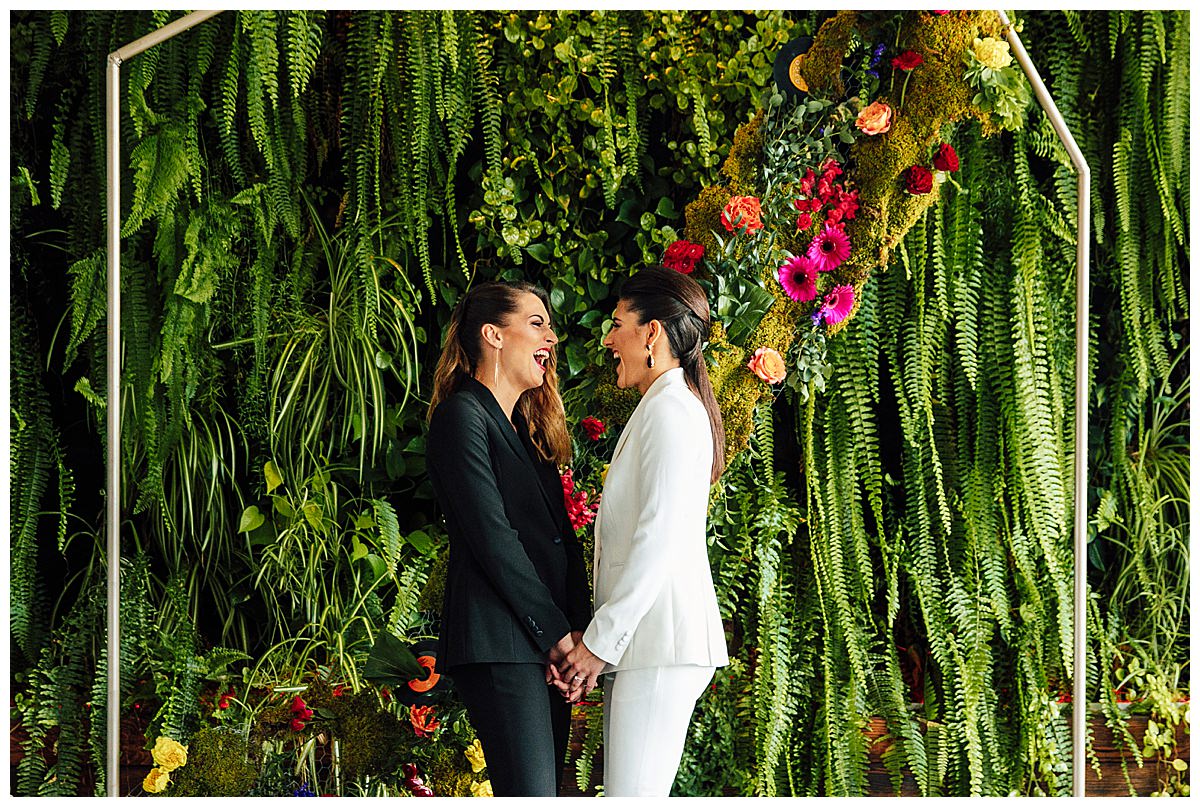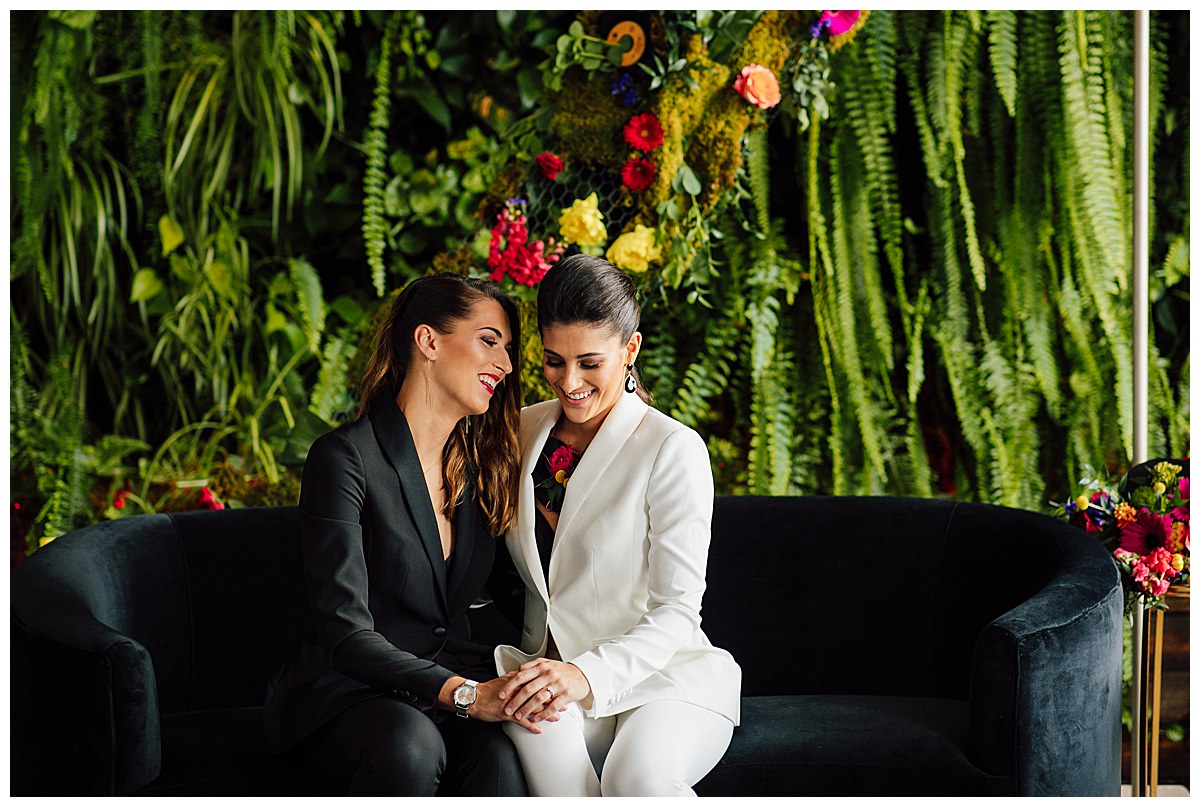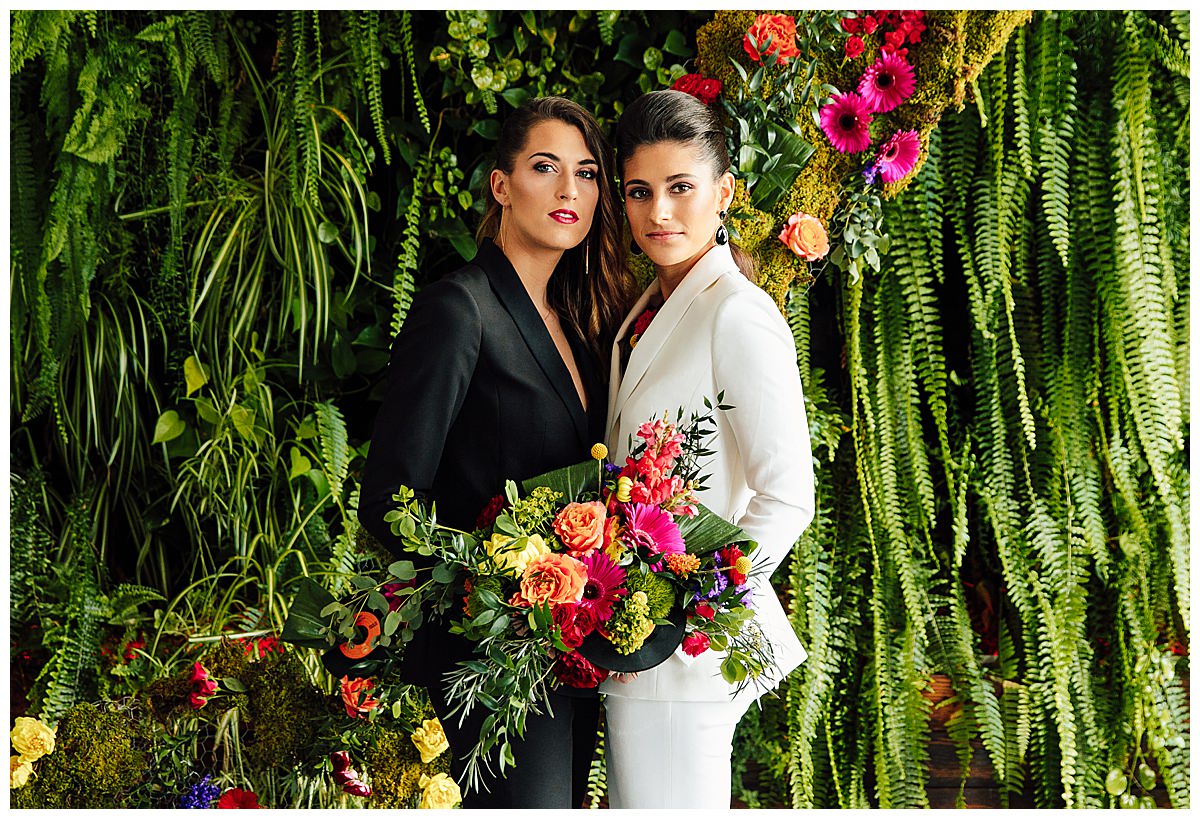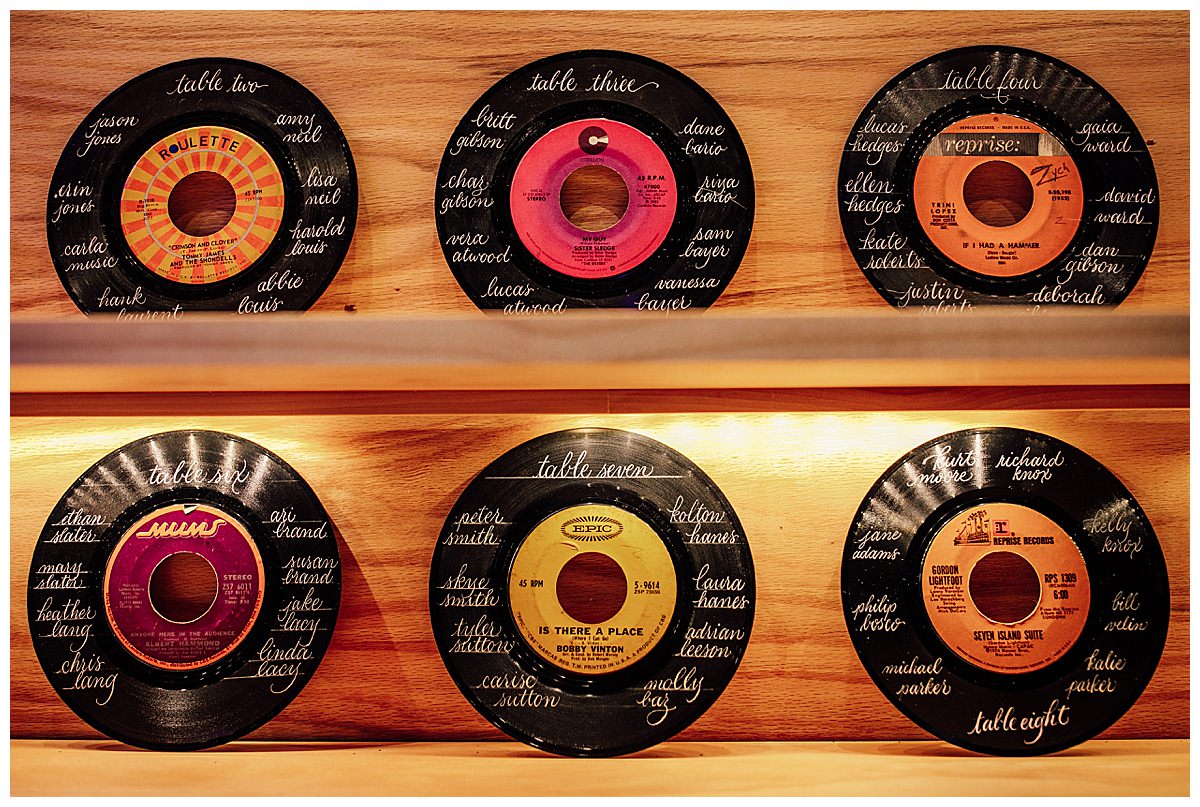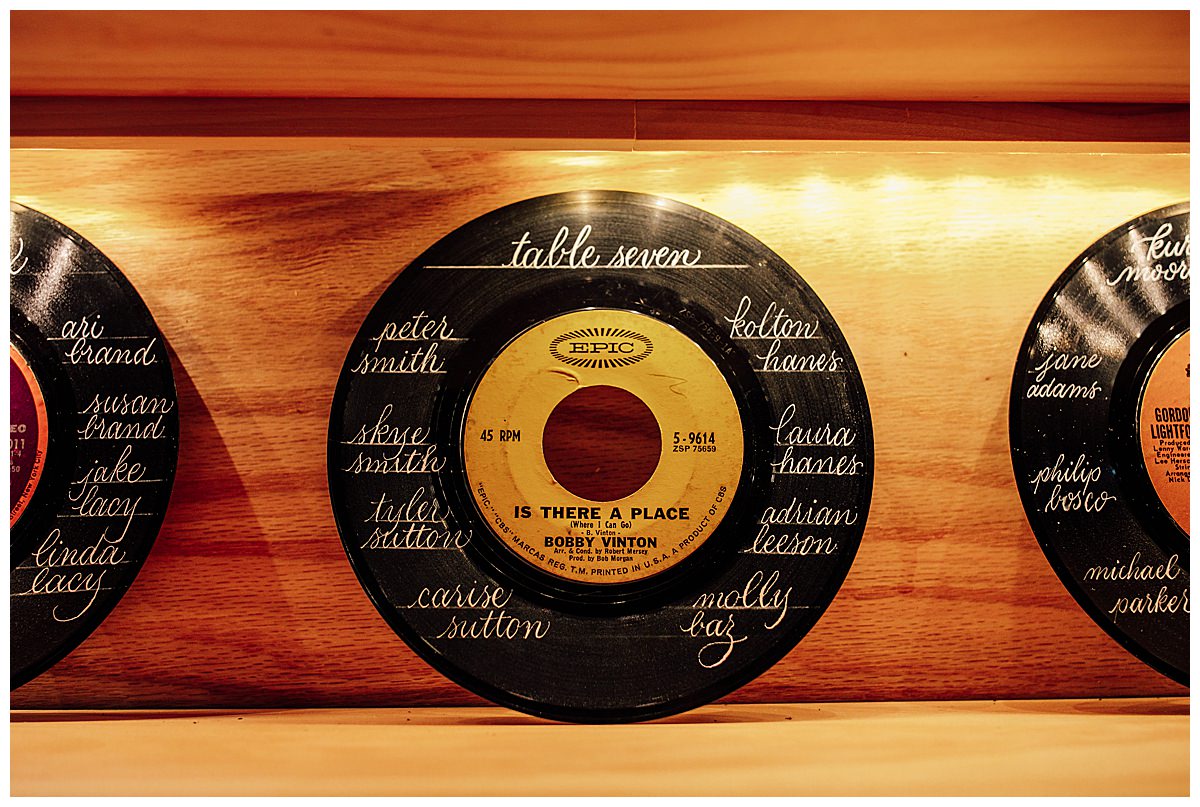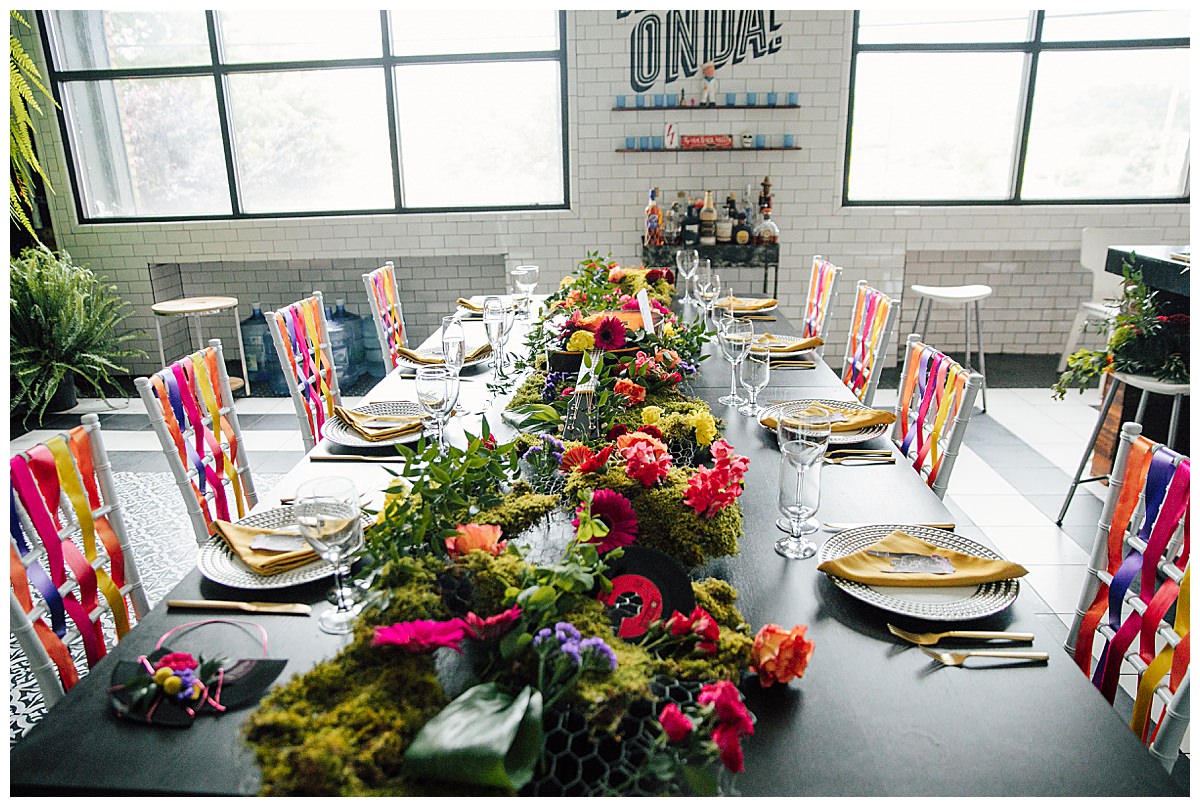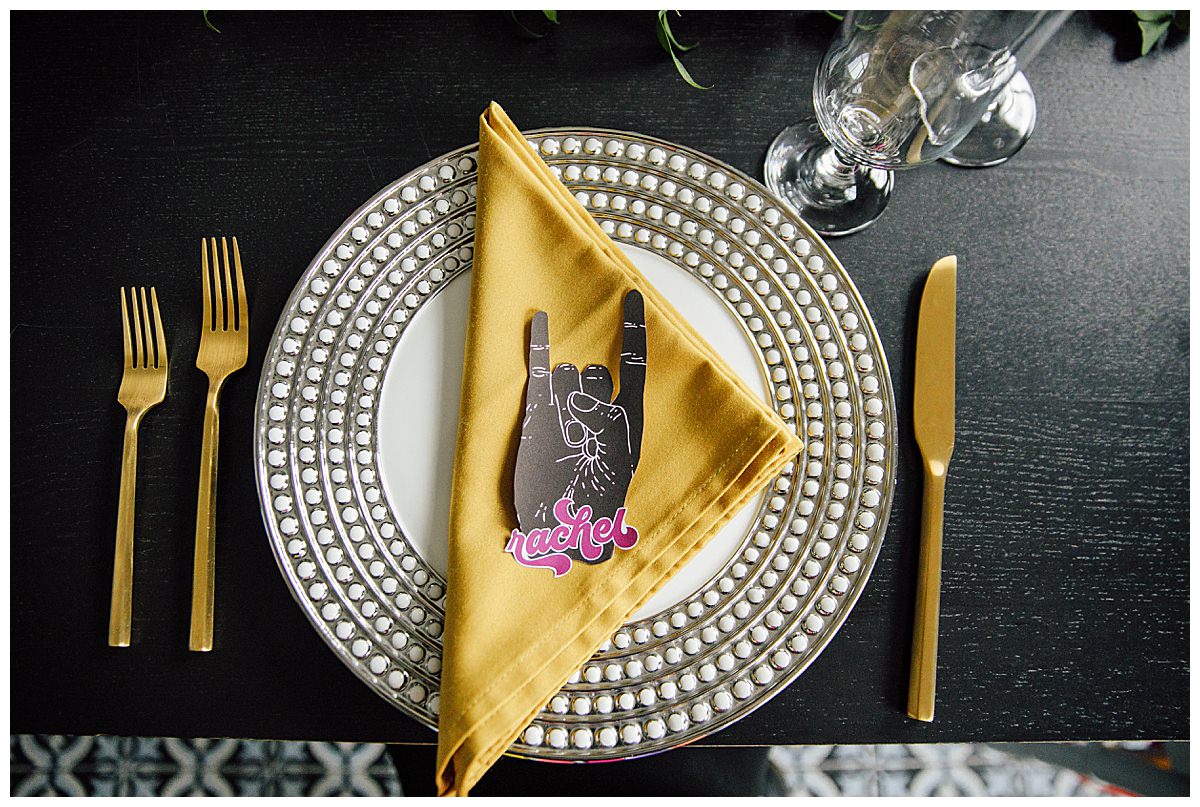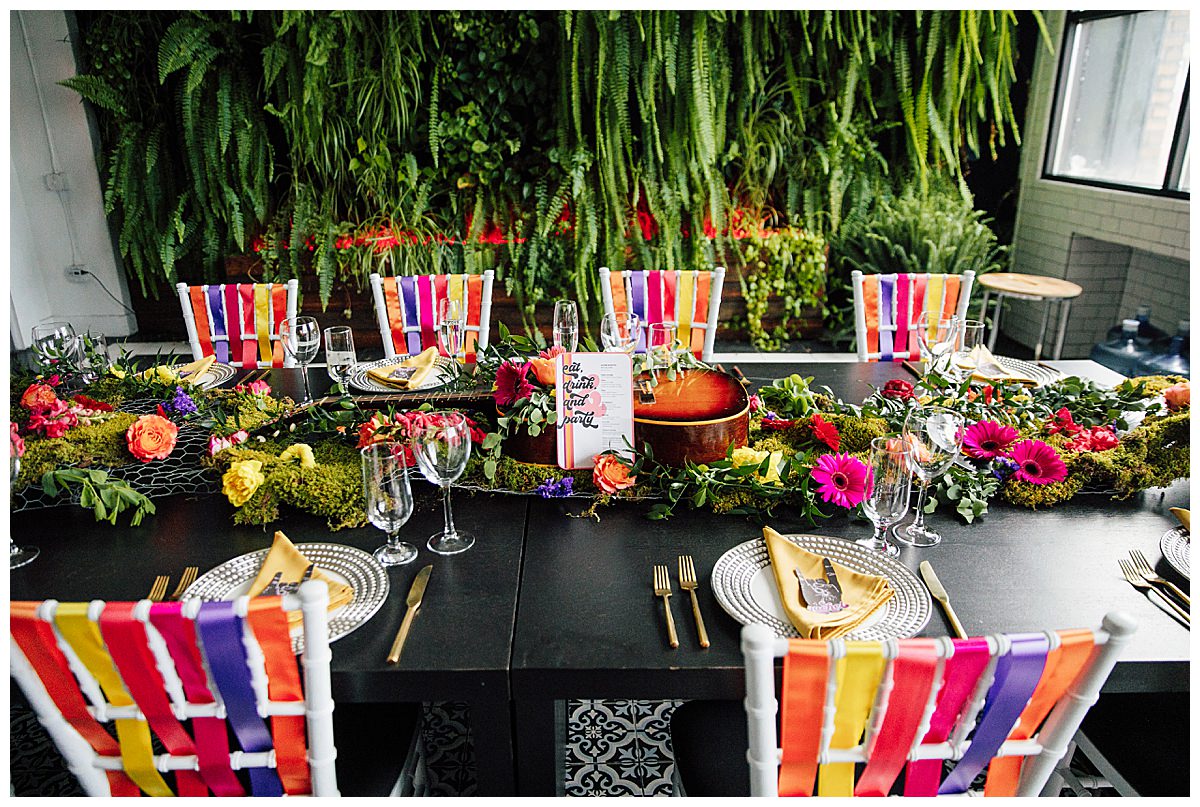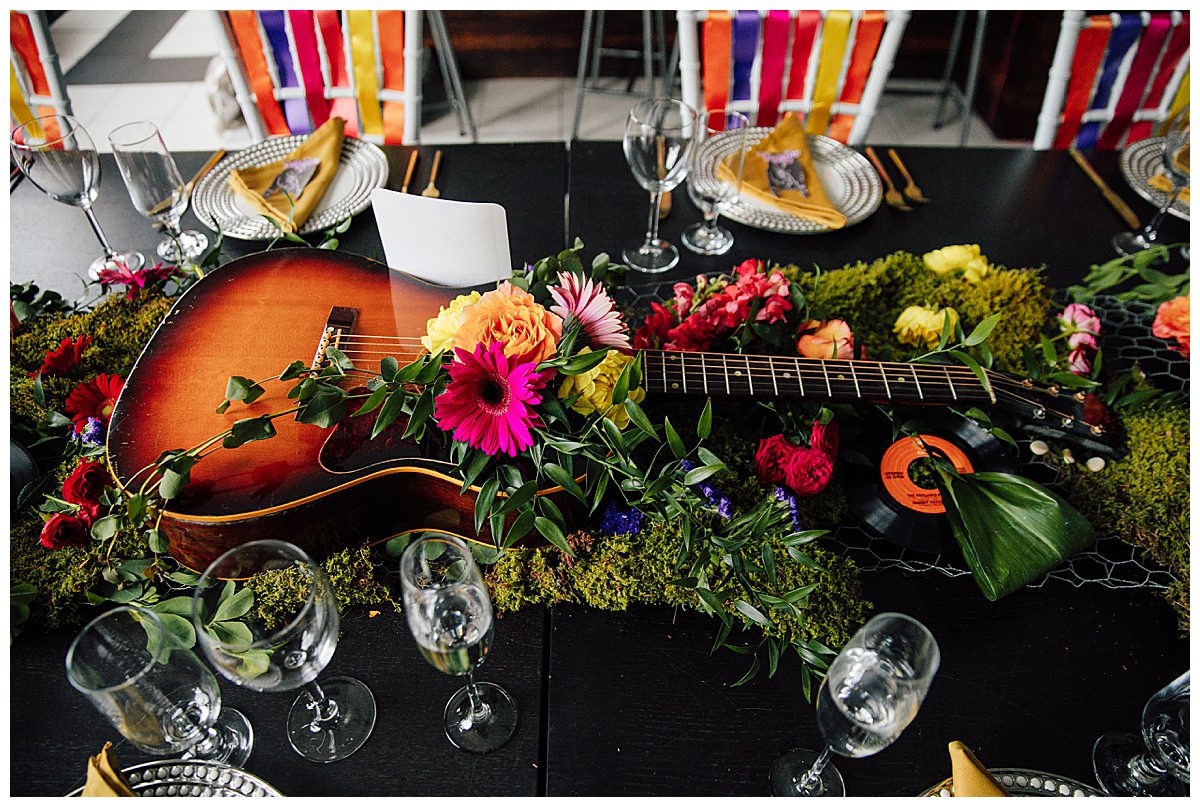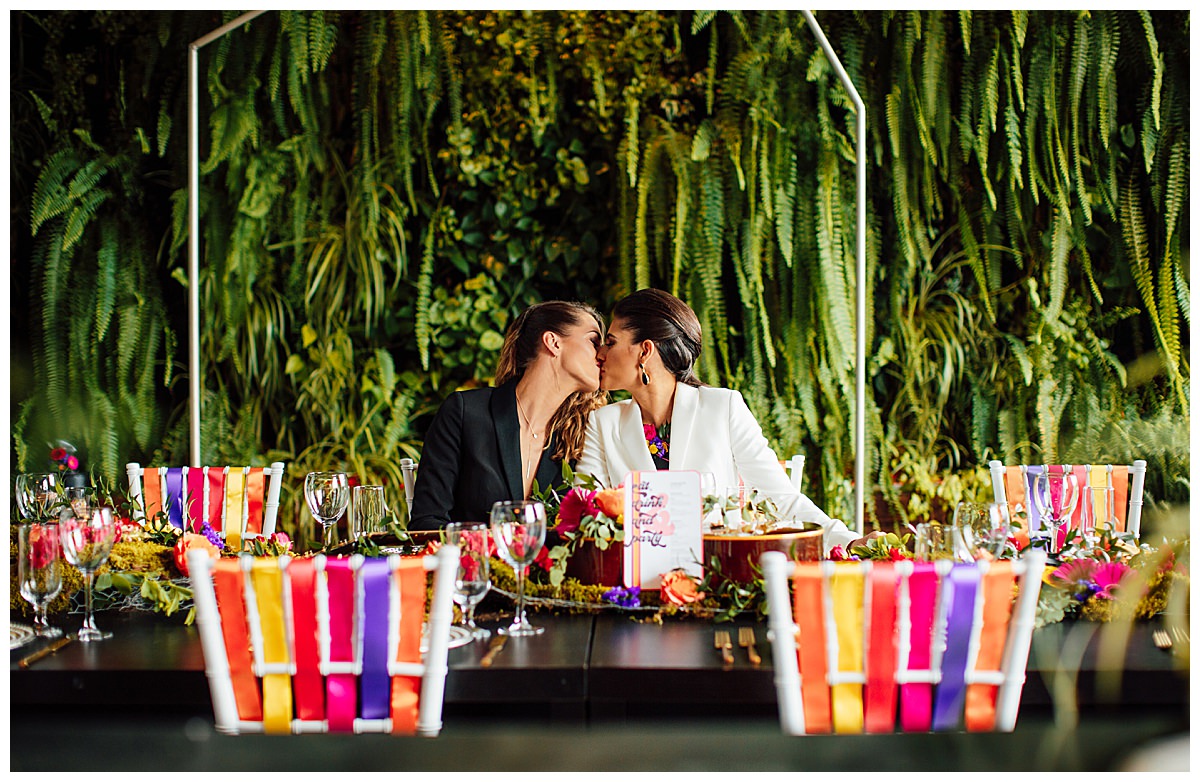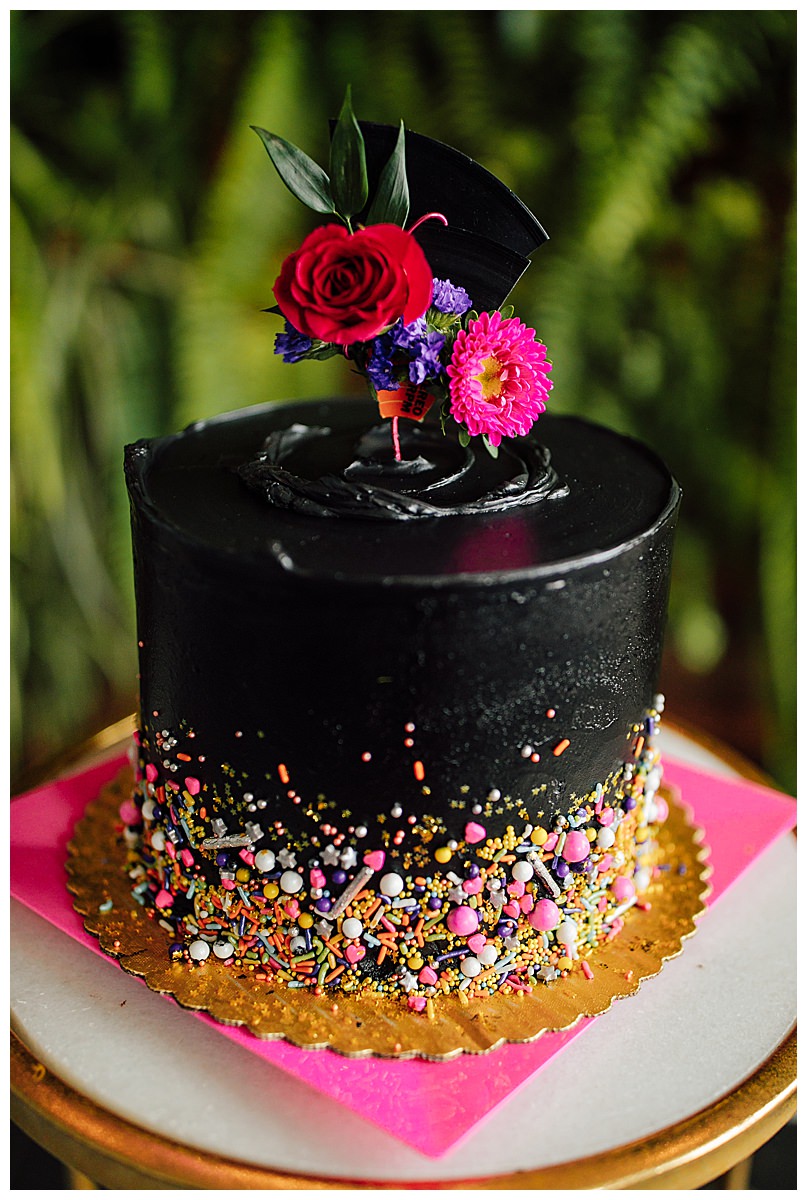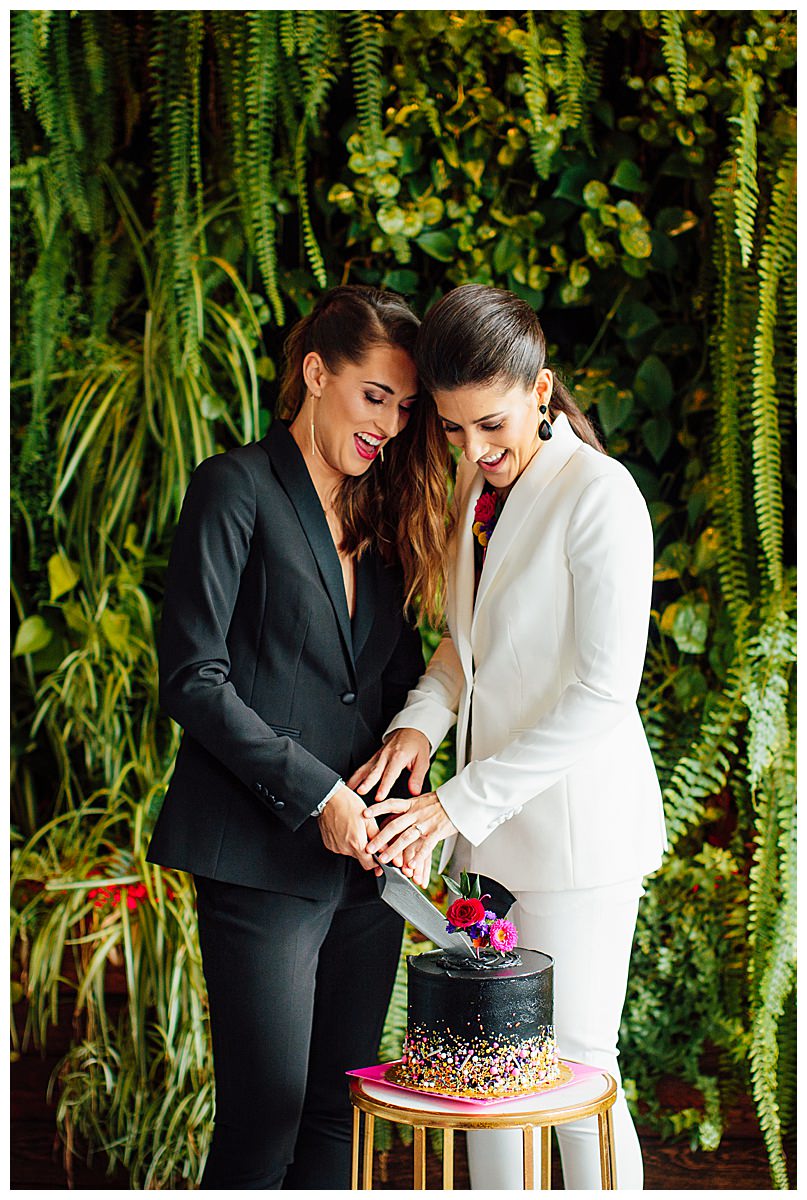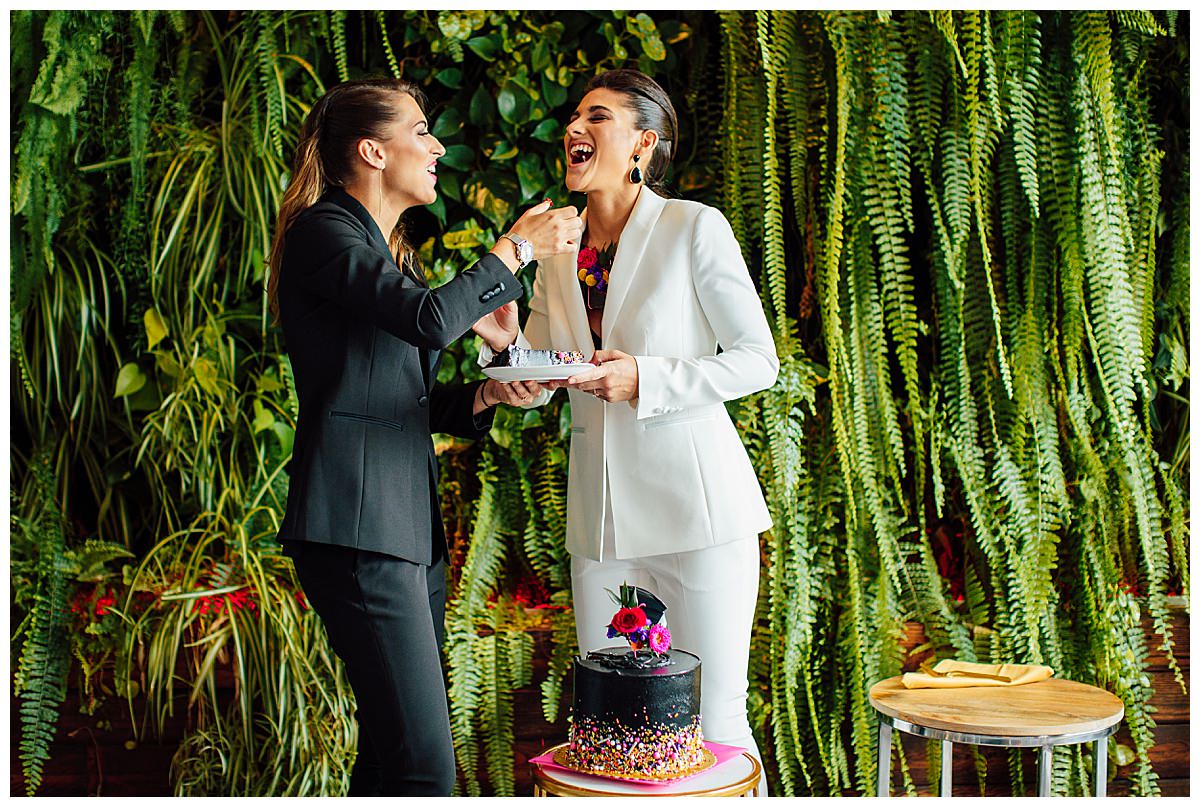 Written by Emily Rochotte