Sandra Stephenson Photography captured this happy couple in their favorite place to spend time together: outdoors. Peter and Vanessa live in Muskoka, Canada, on five acres of land with their beloved husky, Jherico. To mirror the feel of their Muskoka home, Peter and Vanessa took their engagement photos at Rockwood Conservation near a lake surrounded by fresh green grass and lush tall tress, with plenty of room for Jherico to skip about. It's no surprise that they look right at home.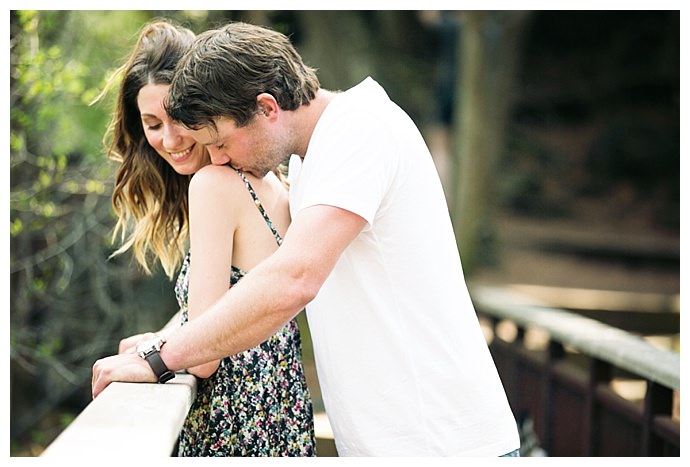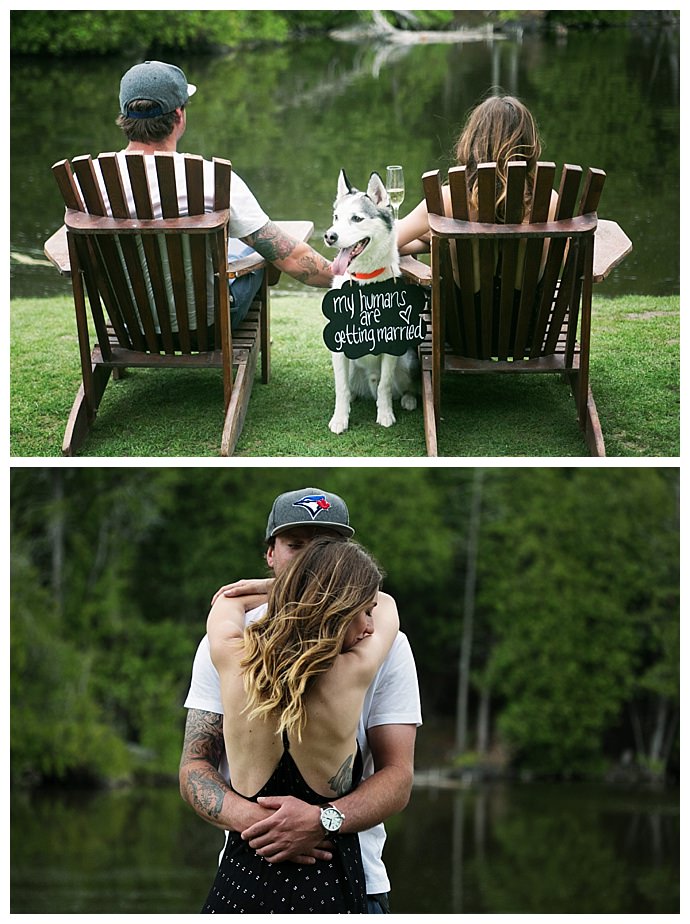 The Love Story
You never know who you're going to meet on a blind date at a white-trash, trailer-park themed birthday party. At least this was the case for Peter and Vanessa, whose love story began eight years ago where they first met. But that night didn't quite seal the deal. Living in towns hours away from each other, the long-distance relationship took a toll on their on-again, off-again relationship. But it didn't take too long before the two realized that they were meant to spend forever together. "I knew Peter was the one when he prepared dinner for my friend Raechel and I," Vanessa says. The gals were having a girls' weekend near Peter's parents' cottage where he was living at the time, and Peter invited them over for dinner. "I guess you could say we fell in love at the cottage," Vanessa says. "He pulled me outside after dinner and said 'This is my life, and I've wanted to show you it for a while.' Right there, I knew he was the one," she says.
For Peter, it was spending their first Christmas together and seeing her fit into his family that sealed the deal for him. "We spent time apart, which was getting harder and harder to do, but we did it," Peter says. "I knew Vanessa was the one on our very first Christmas together, knowing my family loves her as much as I do."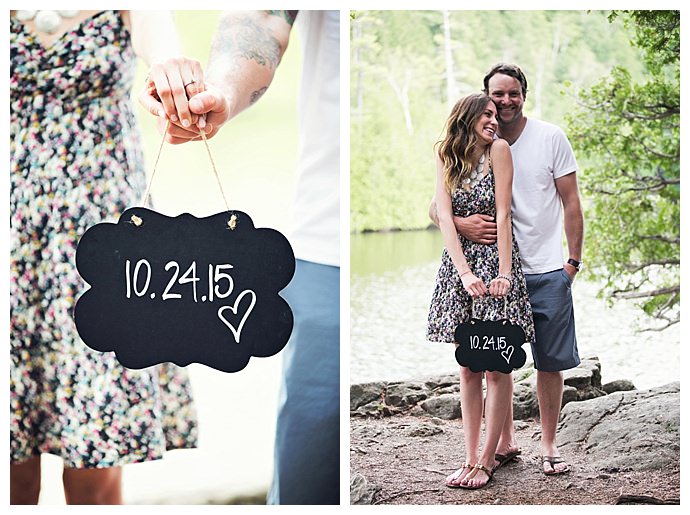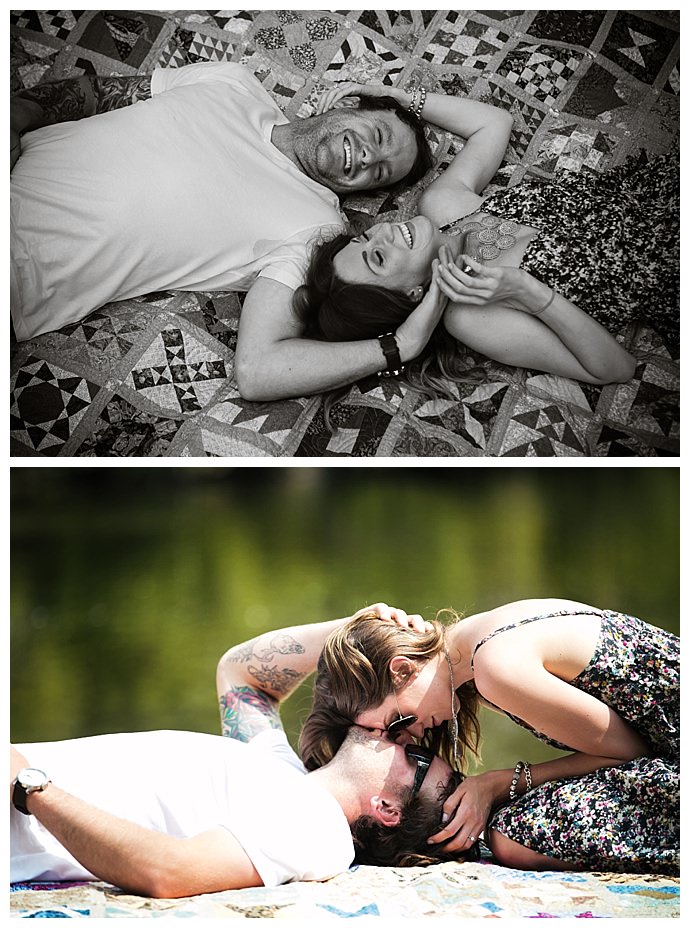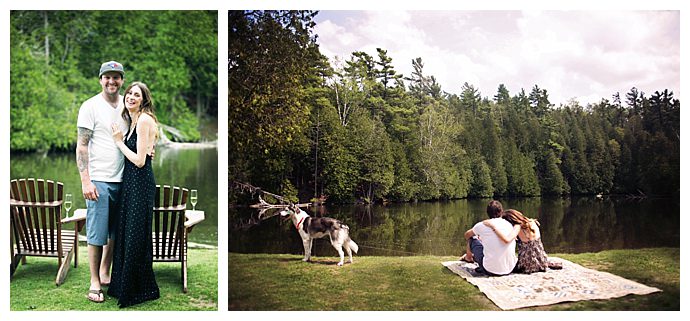 The Proposal
On an unforgettable night, Peter planned to propose in what turned out to be a spontaneous, intimate moment filled with joy and laughter. Prior to Peter getting down on one knee, the couple shared a dinner with Peter's sister and brother-in-law at a restaurant called The Keg. "I had the ring in my pocket, searching for any moment that was perfect," Peter recalls. "The night went on and the perfect moment never came until we got back to my parents' place from a late-night get-together with friends and family."
Vanessa went upstairs to get ready for bed. "My back was to him as he entered the room, but I remember turning around when he called my name with his arm behind his back," she says. Peter pulled his arm in front, revealing an opened ring box with a bright light shining directly on the diamond, capturing Vanessa's full attention. "When I realized what it was, I superman dove across the room, not allowing him to get down on one knee," Vanessa says. "Immediately, I asked him if it was for real while crying, and I just kept saying 'yes, yes, YES!" Meanwhile, Peter prepared a speech for this exact moment he had been waiting for since he purchased the ring a week before, shown it to his family, who all cried, and asked Vanessa's father for permission. But in that moment, all he could do was tell Vanessa how much she meant to him. He was waiting for the perfect moment to propose, but he realized that no matter when or where it was, once he asked Vanessa those four words, it would, without a doubt, be the most perfect moment.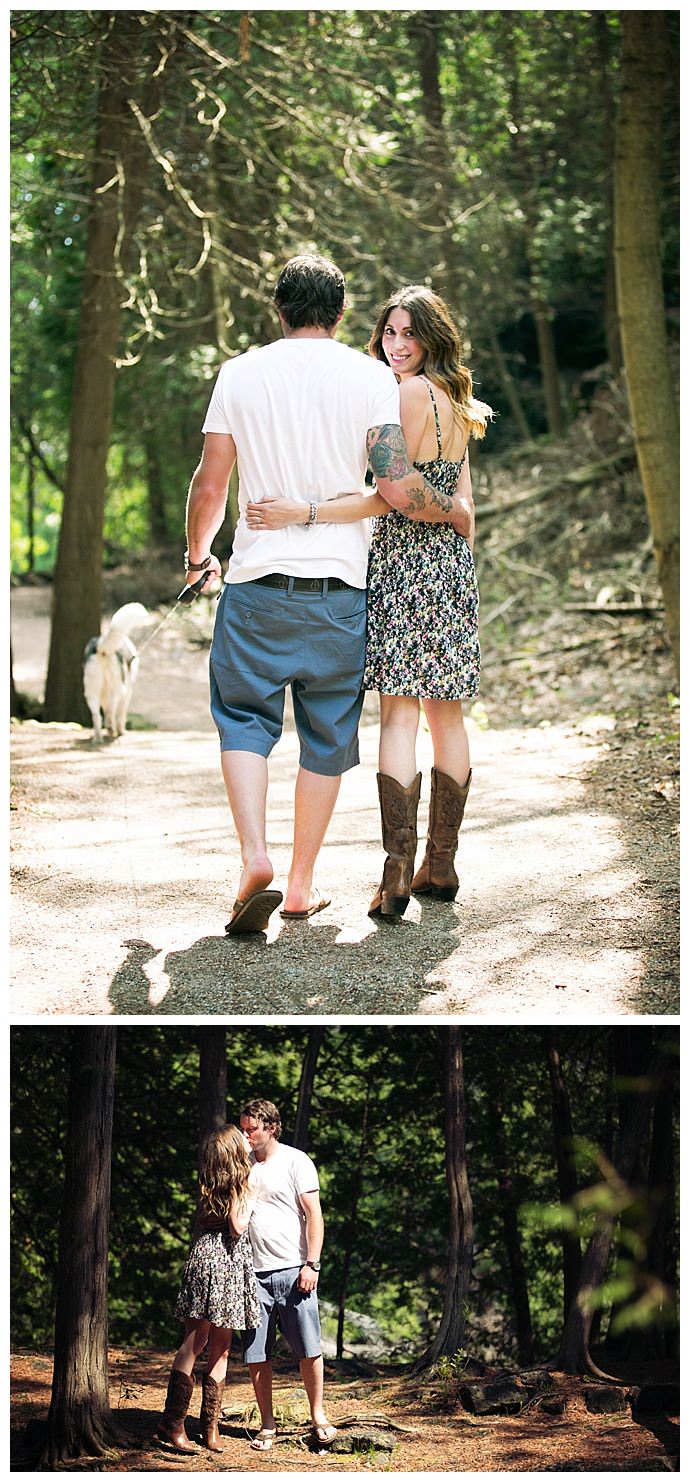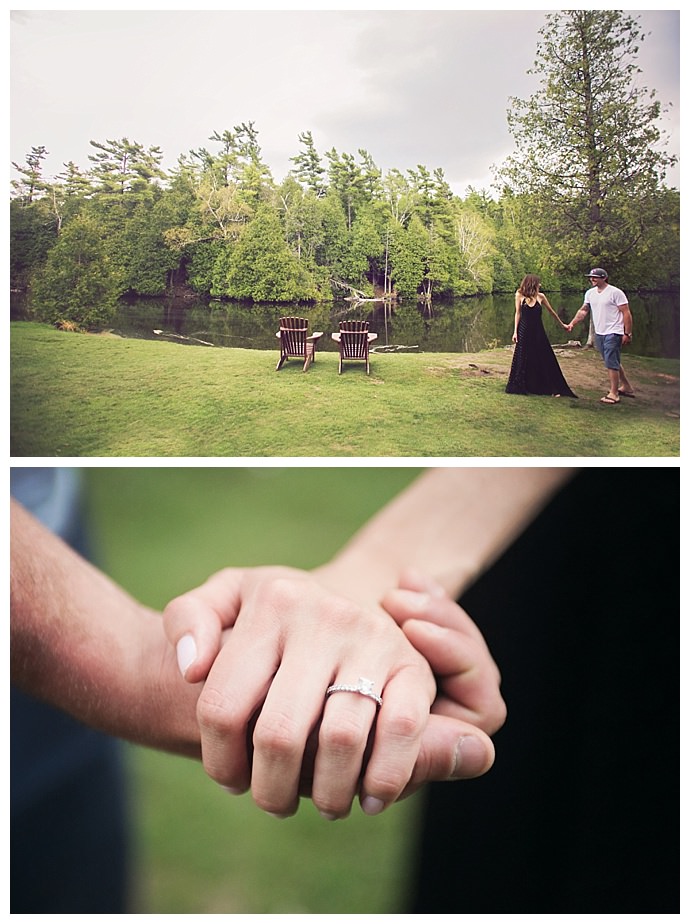 The Ring
Peter did not take the task of finding the perfect ring for Vanessa lightly. "I had researched many cuts, colors, clarity and carats of diamonds to find the perfect one that best suits Vanessa," he says. "With a little help from a family friend, I found that perfect one." He decided on a round cut diamond with 24 round cut diamonds surrounding the band. "The ring is simple but beautiful," Peter says.
The Wedding Date: October 24, 2015