The key to adding personality to your wedding outfit — so when you walk down the aisle you look like yourself — is in the accessories. From neckties and cuff links to your shoes and wrist watch, there is no shortage of ways to personalize your aisle attire. And one of our favorite accessories as of late combines two suit essentials, the pocket square and the boutonniere, into one modern statement accessory: the pocket boutonniere!
This fresh take on the lapel bout has been popping up in our feeds and in styled shoots everywhere lately and for good reason. Fastening an eye-catching cluster of flowers to your jacket pocket adds a textural element and unique accessory that's totally wedding-worthy. So if you're looking for something different for your wedding look and need floral inspiration, we've rounded up 10 showstopping floral pocket boutonnieres that will no doubt make your wedding outfit memorable!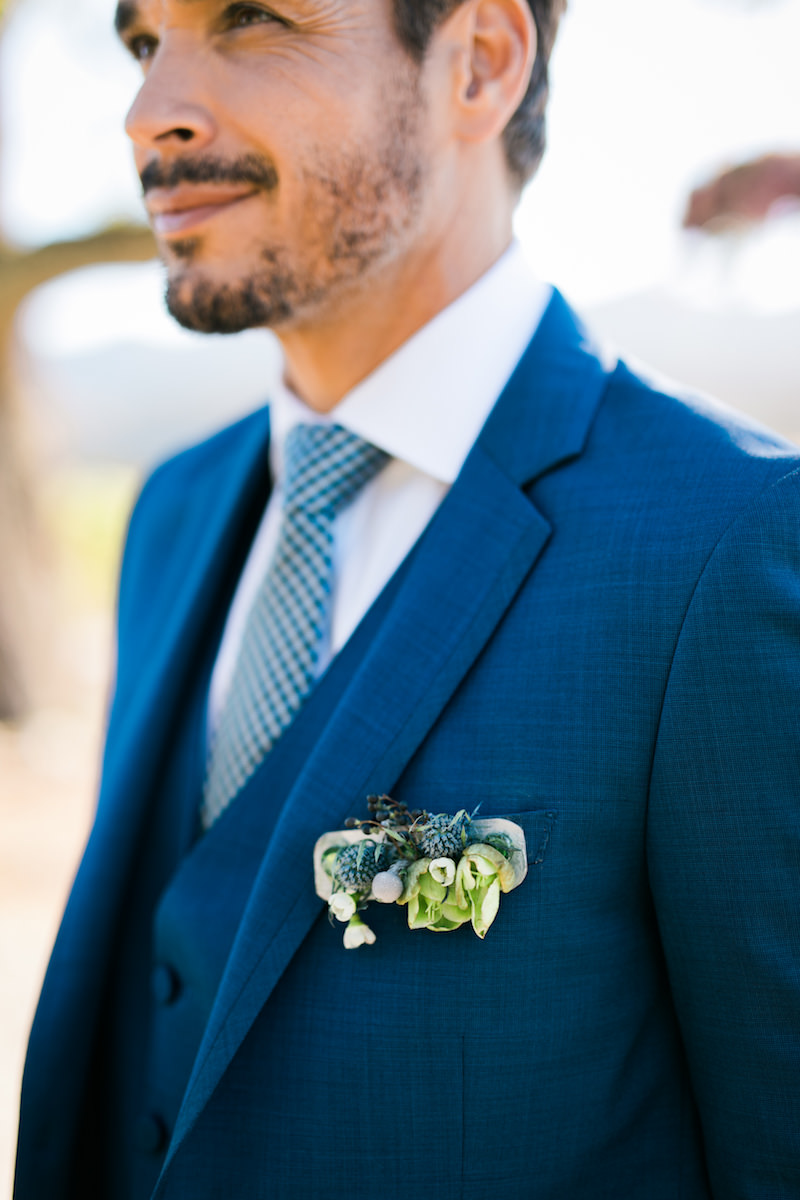 Blue thistle is a go-to boutonniere flower, and it looks great in a pocket boutonniere too!  | photo by SLOtography | floral design by Flowers by Kim | via Love Inc.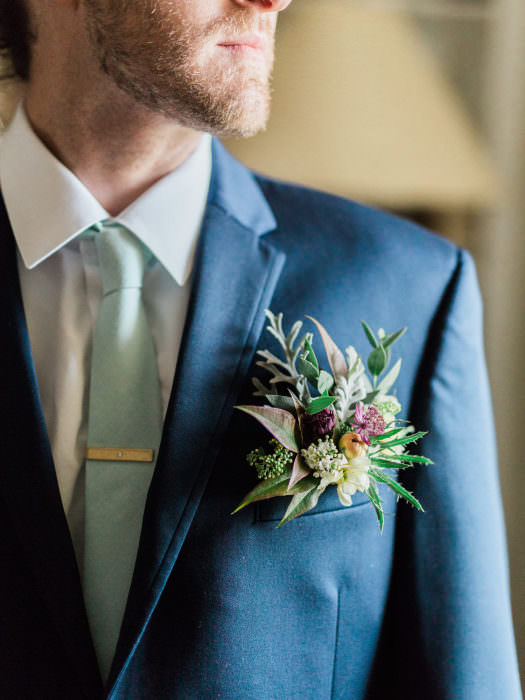 Featuring purple astrantia and dusty miller, this oversized pocket boutonniere is one of our favorites. | photo by Rebekah Emily Photography | floral design by Lark Floral | via Style Me Pretty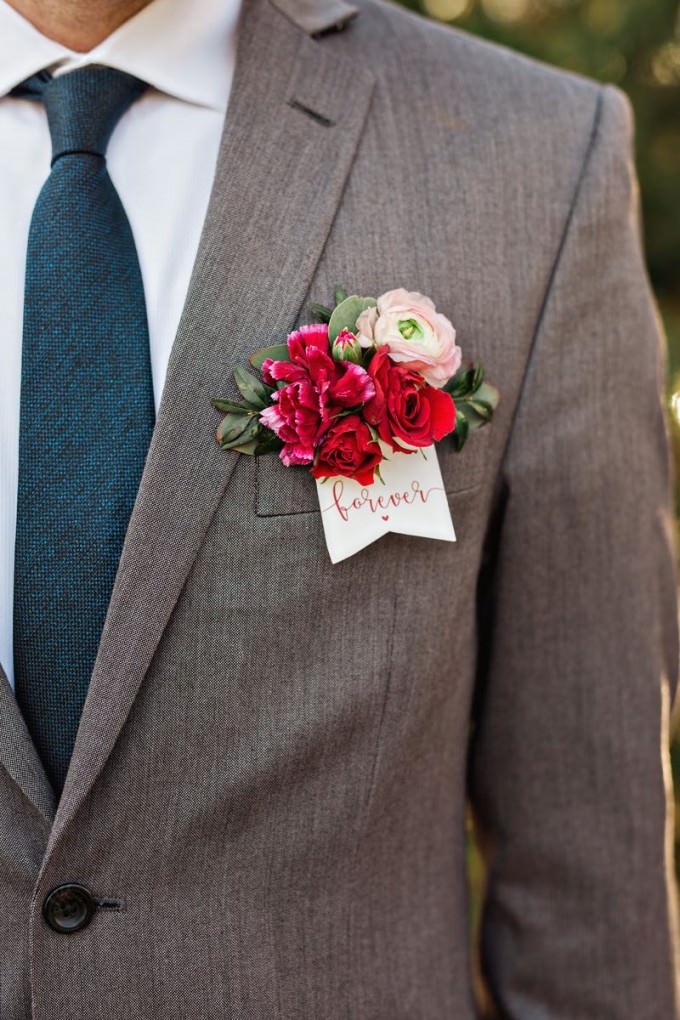 There's so much to love about this pocket detail, including the cluster of bright florals that are perfect for spring. | photo by Amilia Photography | floral design by Cedarwood Weddings | via Ruffled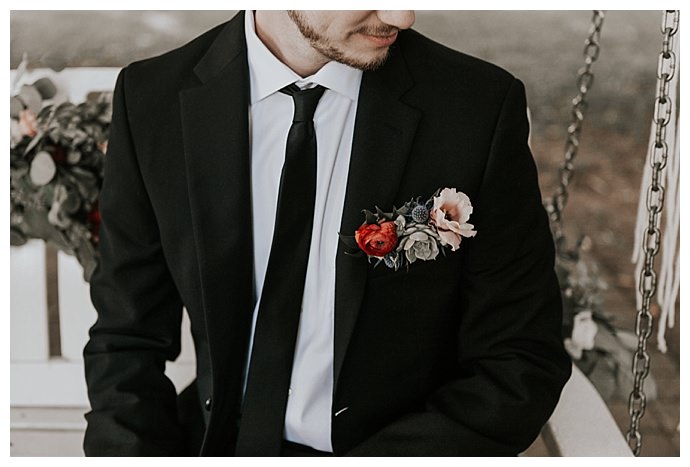 This colorful pocket bout adds a touch of color to a classic black wedding suit. | photo by Sarah Olivia Photography | via Love Inc.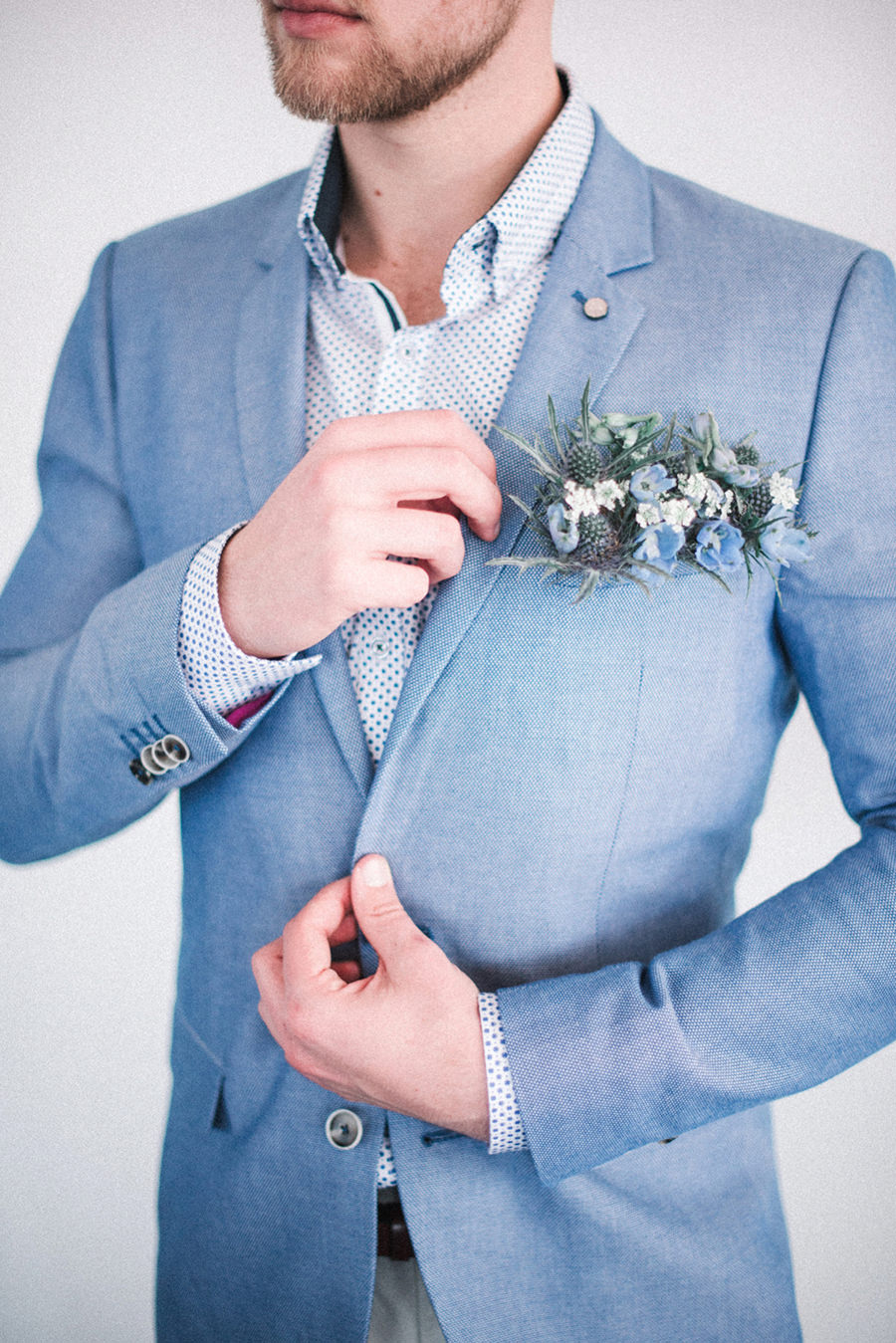 The blue hues in this pocket boutonniere blend perfectly with the groom's suit color. | photo by Ben Yew | floral design by Flower Talk | via The Wedding Scoop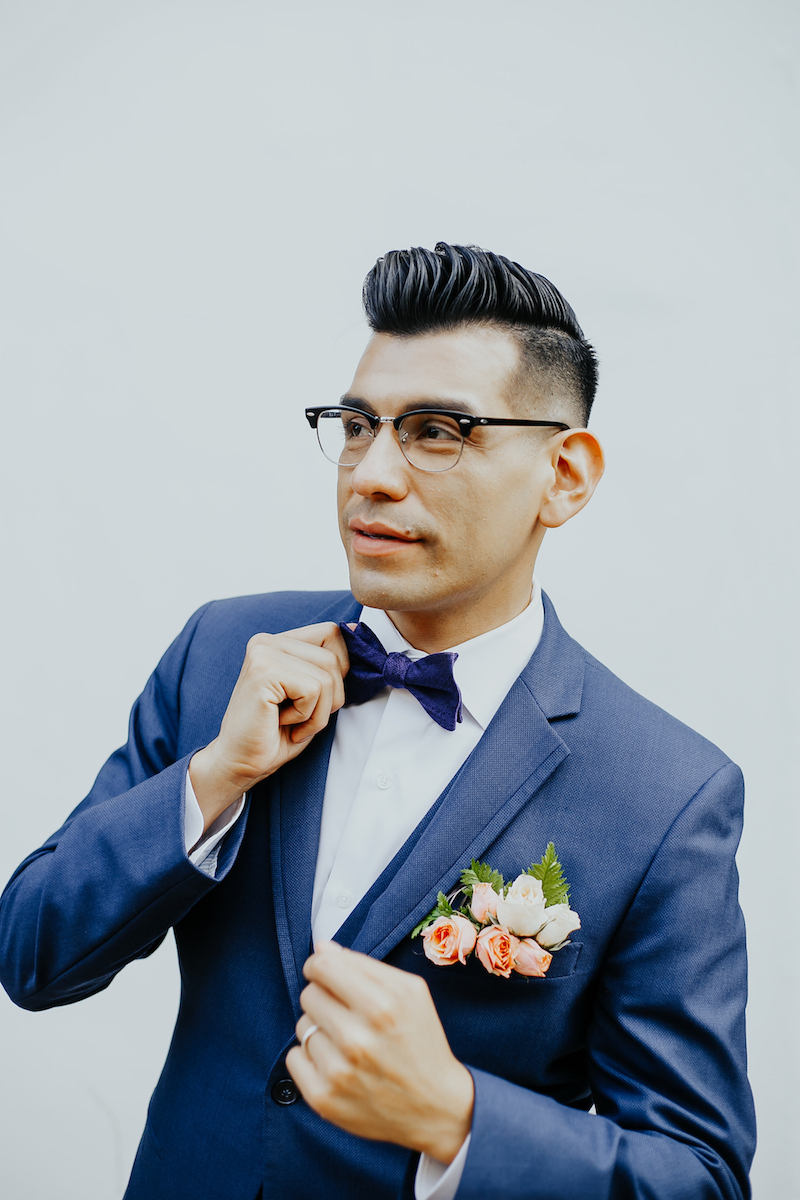 A pop of peach completes this dapper look. | photo by Megan Blowey Photography | floral design by Alexis Ireland Florals | via Love Inc.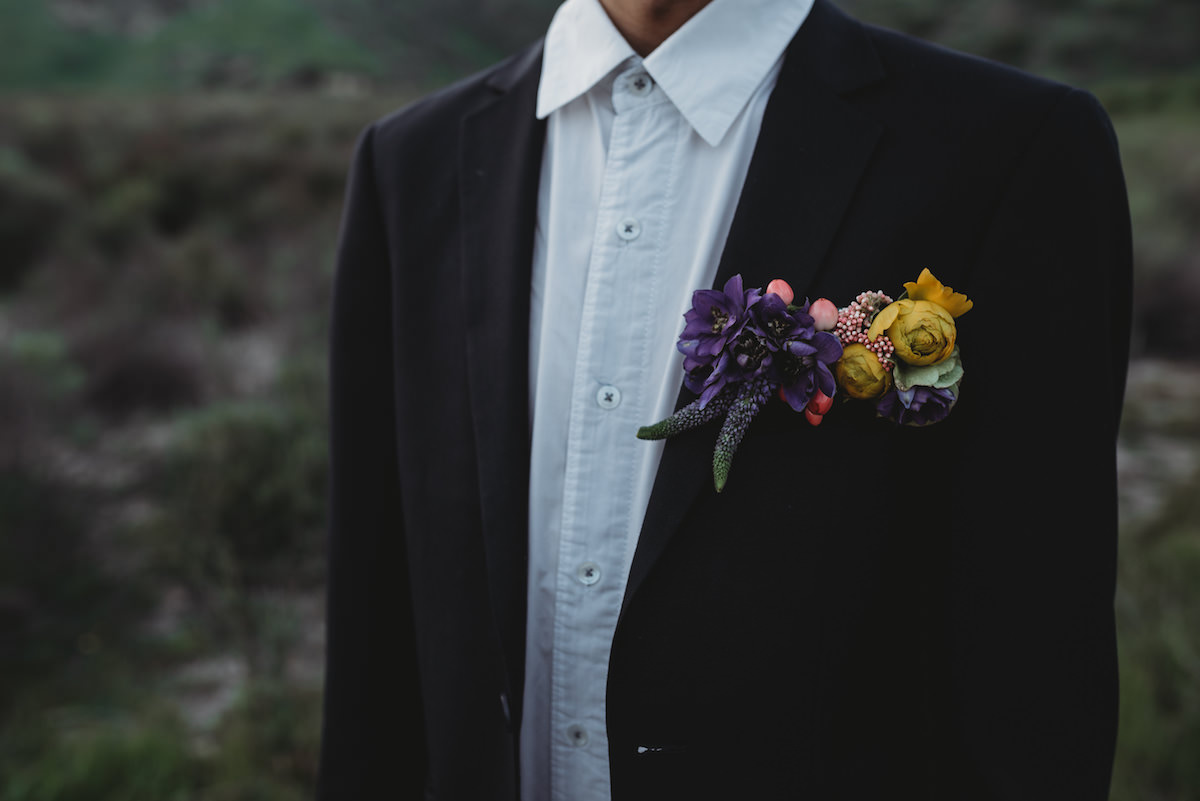 This eye-catching pocket bout features bright florals with striking textures. | photo by Janae Marie Photography | floral design by JMD Floral| via Love Inc.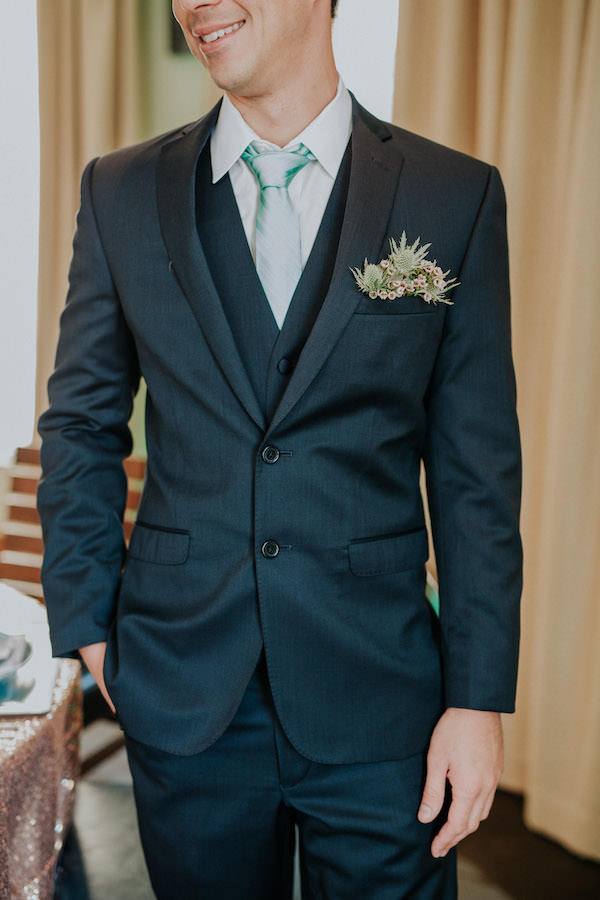 Earth tones were a suitable choice for this pocket boutonniere, featured in styled shoot with succulent details. | photo by Dave Richards Photography | floral design by Flower Duet | via Flower Duet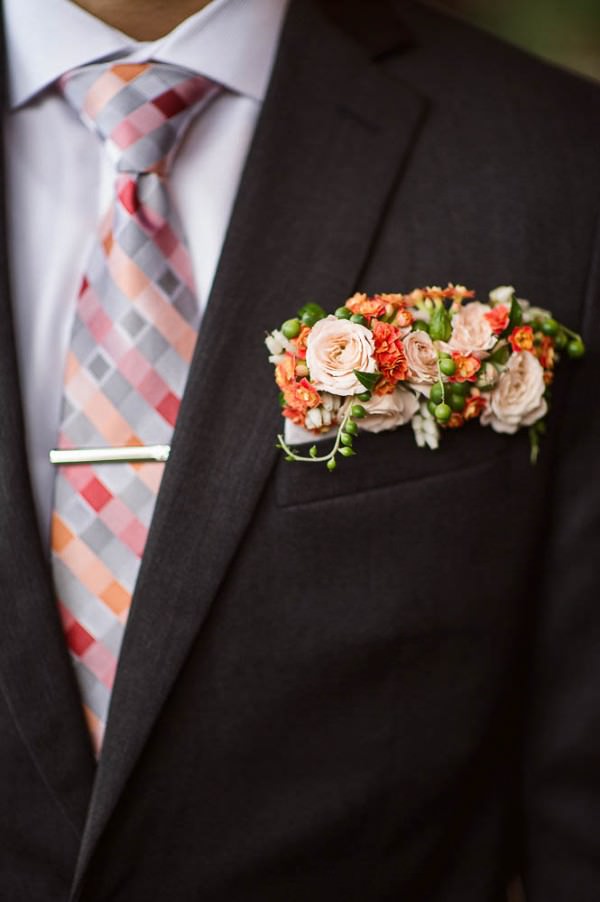 For a proposal in a Chinese garden, this beautiful bout served as an apt accessory. | photo by Erica Ann Photography | floral design by Sophisticated Floral | via Junebug Weddings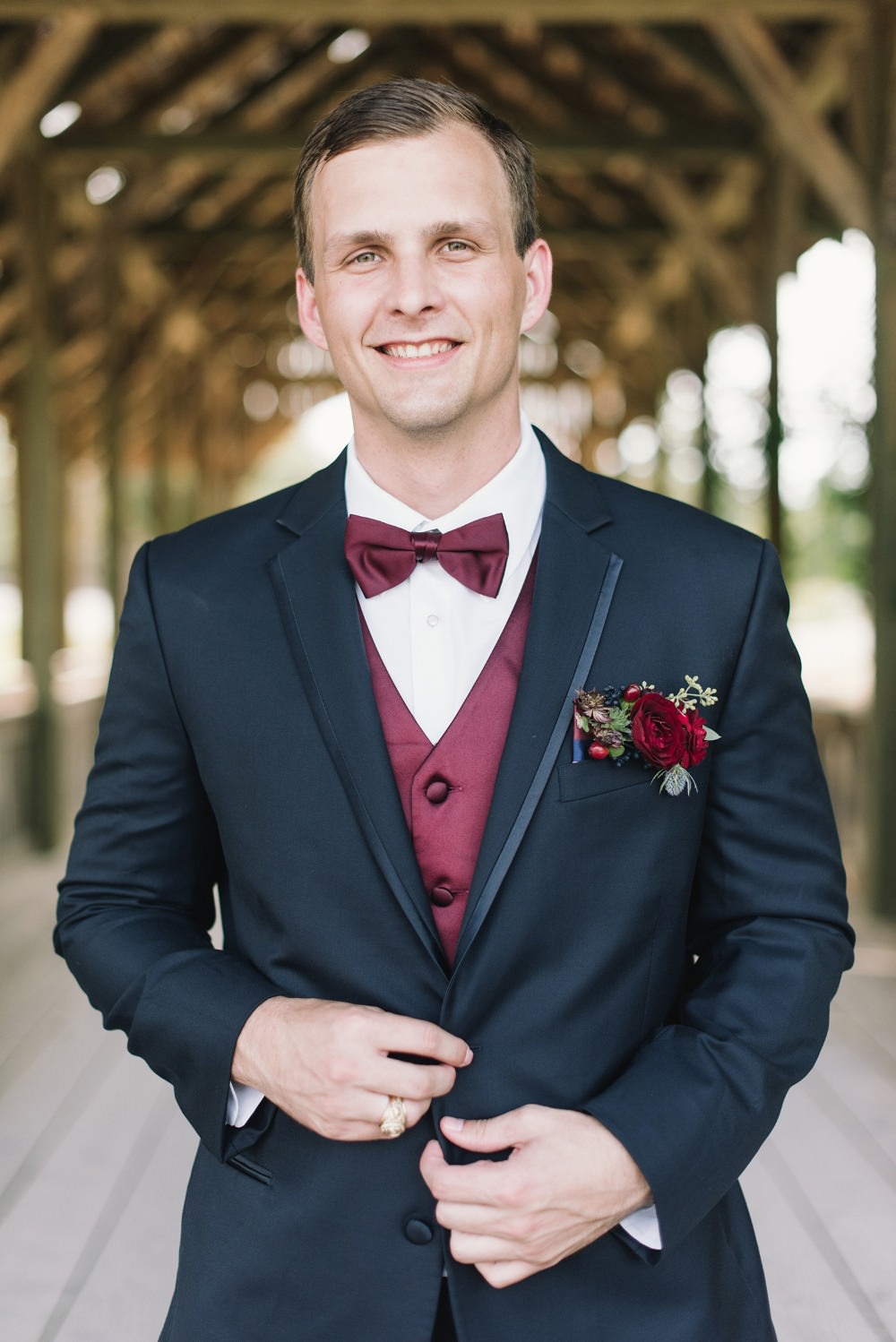 The star of this pocket boutonniere is the burgundy blooms, which tie in perfectly with the vest and bow tie. | photo by Sarah McKenzie Photography | floral design by Striking Stems | via Wedding Chicks
Written by: