Despite vaccination rates increasing, it's no secret that COVID variants, such as the Delta variant, are still wreaking havoc with hospitalizations and breakthrough cases. With this, we're seeing a lot of wedding couples reconsidering various details of the planning process, and you may even be one of them. Ultimately, many are upholding recommended health and safety protocols, but how are these variants different? How are they the same?
We rounded up some top wedding experts to share their advice on navigating the continued threat of COVID and its variants, as well as what it means for the future of your wedding.
Challenges with the variants – what does it mean?
For starters, let's talk about the challenges the Delta variant presents and how you can tackle it head-on with your wedding team. Being informed is going to be key in keeping everyone safe and comfortable on your big day.
Bobbi Brinkman of Bobbi Brinkman Photography states, "The challenge we are seeing here in southern Georgia is that guests, again, do not want to travel to attend the wedding. In addition, guests seemed extra concerned about attending weddings in states with fewer mandates throughout the pandemic. As a result, late summer and fall weddings have all seen another reduction on the final guest count for the wedding day, after initially seeing guest counts back closer to where they were on the couple's original dates."
Sara Bauleke of Bella Notte adds, "COVID-related challenges can differ depending on where clients are based in the country, as there are different prevailing attitudes about the pandemic in different regions. For example, being based in Washington, D.C., our biggest challenge is conveying to guests that we have venues requiring proof of vaccination for entry. Also, the entire city has an indoor mask mandate that guests need to abide by. As a city, we have a high vaccination rate, so when couples are requesting only vaccinated staff work on their events, it's not a crisis. Still, I know that in other parts of the country, particularly smaller cities and towns that don't necessarily have a large pool of wedding vendors to start with, that's creating numerous issues."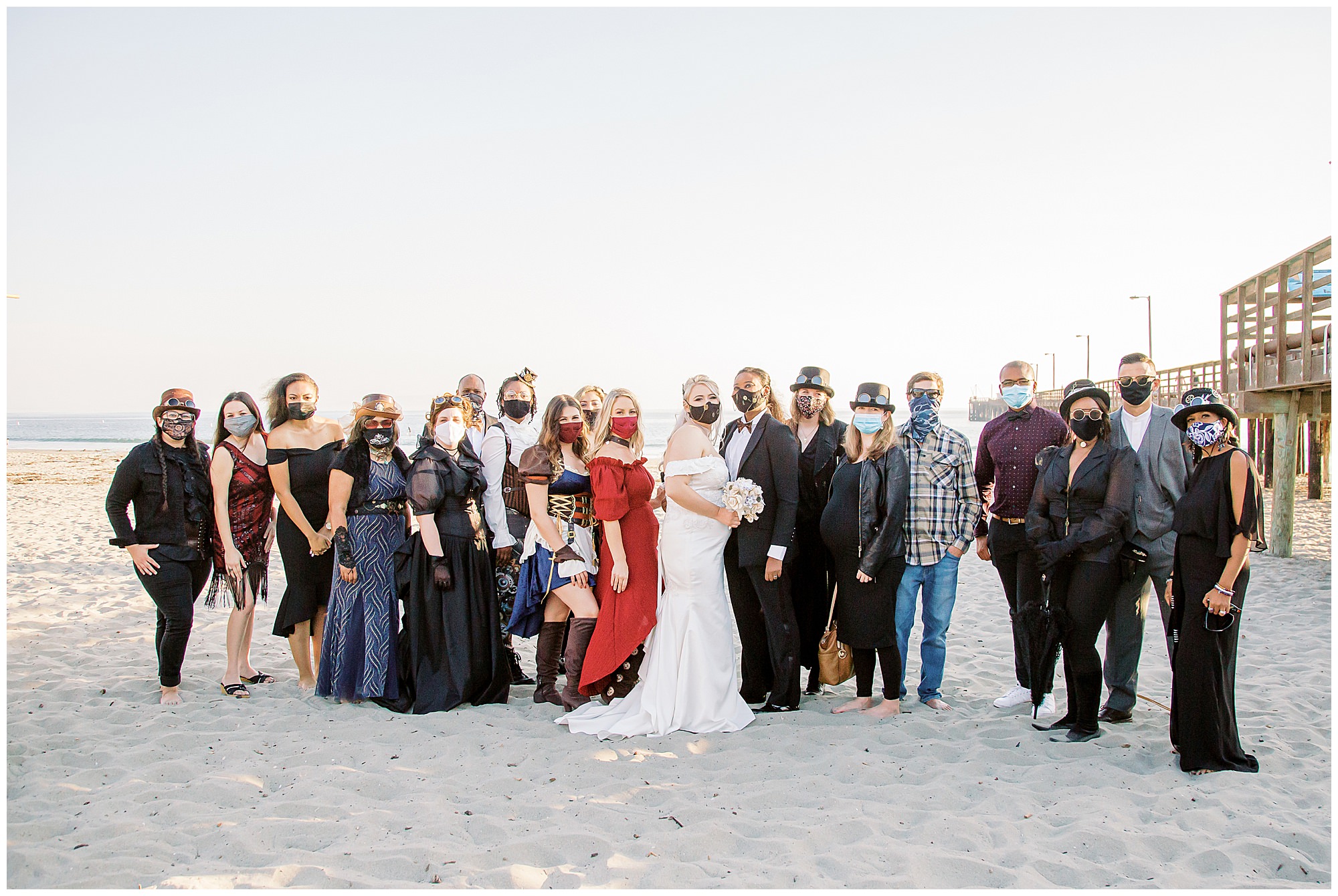 Pivoting with planning and wedding details
Even though there may not be as many postponements as we encountered in 2020, there is still a huge push to pivot and make adjustments surrounding wedding details. As it becomes more evident that outdoor weddings will also be a bit trickier as we head into winter, this will be especially prevalent.
Bri Marbais of The Bridal Finery notes, "Couples do not want to wait anymore. They are excited and ready to move forward with their plans. With the pandemic still very much affecting the lives of many, couples are conscious of that and realize that their wedding planning will have to adapt to that. Things may look totally different than what they had originally envisioned and planned for their day, but that's okay!"
Additionally, Nora Sheils of Bridal Bliss and Rock Paper Coin says, "Couples are faced with the difficult decision, some for the third or fourth time, of whether or not to postpone, to tweak their plans, or to go through full steam ahead. Many had originally planned a 2020 wedding and have had to deal with this situation time and time again, getting teased along the way as numbers seemed to be on the decline. As a result, it's disappointing and difficult for many couples to stay excited about their event."
What you should (and shouldn't) be focusing on
With plans constantly changing and circumstances becoming uncertain, your priorities can get a little overwhelming and confusing. Although safety will continue to top the list, what else should you worry (or not worry) about?
Sheils continues: "Couples should follow all mandates and try to provide guests with clarity on their website that precautions will be taken. Share with your vendors what your expectations are and trust them to do their job. At that point, you have to let it go and enjoy the day."
Bauleke adds: "Couples should be most worried about creating a safe environment for their guests. If the wedding is outside and in open air, the most significant thing to be worried about is having a successful rain plan ready, should it be needed. As soon as a tent is enclosed, there's much less ventilation, so if that's the rain plan, some couples may still want to ask their guests to test or provide their vaccination status.
Couples should not be worried about setting boundaries that they are comfortable with for the wedding and then sticking to them. If you want all your guests to be vaccinated, that's reasonable. If you want to keep your wedding small because that's what you're comfortable with, that's also reasonable. It's your wedding, do what you want to do!"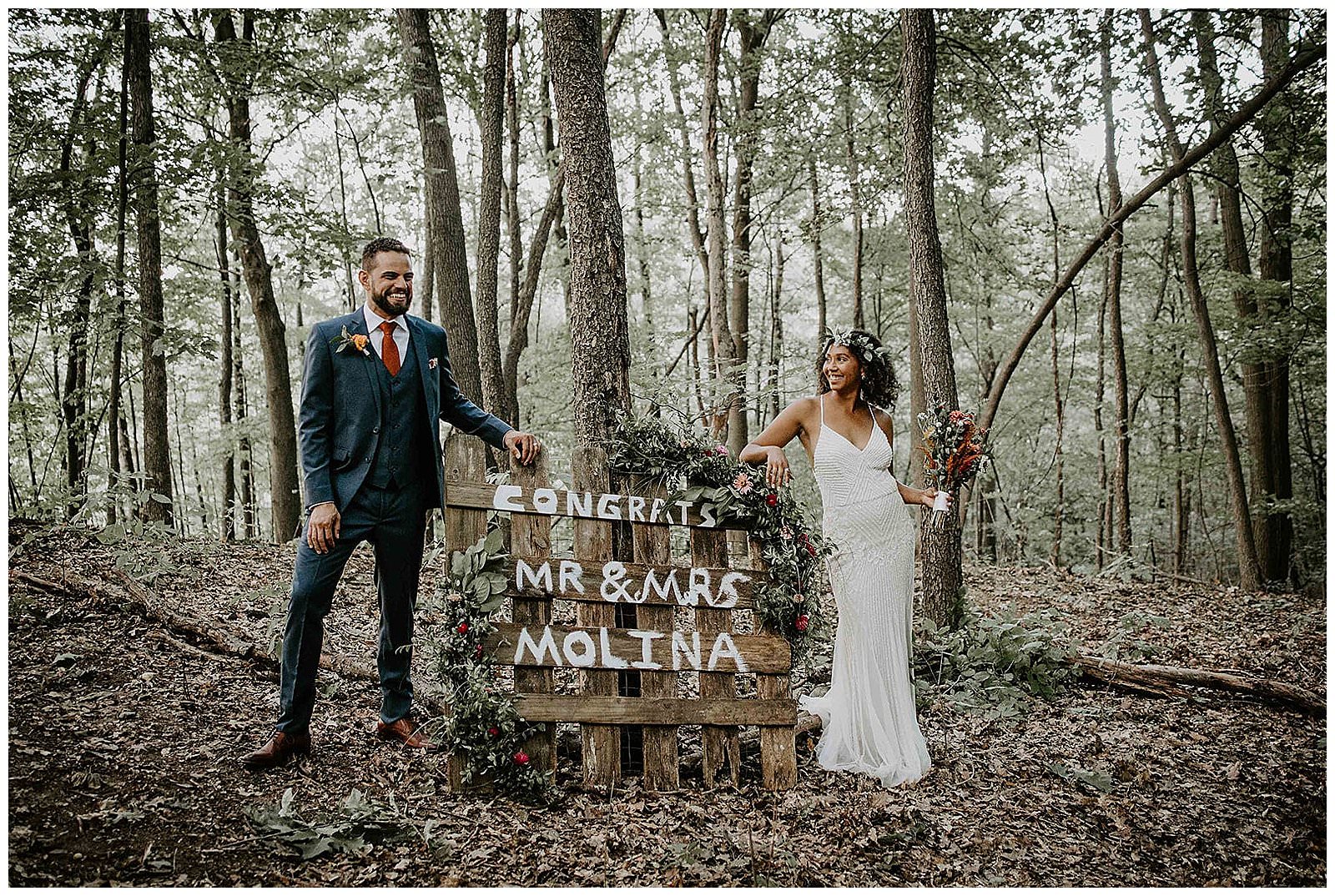 Extra precautions to take
Aside from covering your bases with the basic precautions, there's now talk of many couples having the conversation about requiring guests to show a negative COVID test or be fully vaccinated before attending.
Brinkman says, "Couples that are planning a wedding for 2022 and early 2023 need to keep in mind that not everyone will take the same page with attending a wedding, so keeping in mind that following CDC guidelines is the best place to start with precautions and planning. Asking vendors what their policies are now and how they will be adapting moving forward and as their wedding date approaches."
Marbais also suggests: "If couples are planning to move forward with having their wedding even with the variant in the back of their mind, they should not worry. Wedding pros spent the last year and a half perfecting all the proper safety measures that need to be set in place in order to have events. We recommend to our brides and grooms that it is very important to stay in constant communication with their wedding planners and venue should any last-minute changes take place. Couples should be flexible and understand all of their options when planning their wedding right now. Safety is very important not only for the couples and their guests but the wedding vendors as well. It's a no-brainer to still have masks and sanitizer readily available for those who will want it."
Even though you may feel more comfortable returning to your original wedding plans, it's worth going through the motions of giving you, your family, and your friends the extra peace of mind. Your wedding vendors will know best, so make sure you're communicating openly about the new variants.
Photography by Mandee Johnson Photography; Renoda Campbell Photography from Jaalah and Nastacia's Steampunk Beach Wedding; Liv Lyszyk Photography from Brionne and Brian's Intimate Backyard Wedding
Written by Meghan Ely
Meghan Ely is the owner of wedding PR and wedding marketing firm OFD Consulting. Ely is a sought-after speaker, adjunct professor in the field of public relations, and a self-professed royal wedding enthusiast.