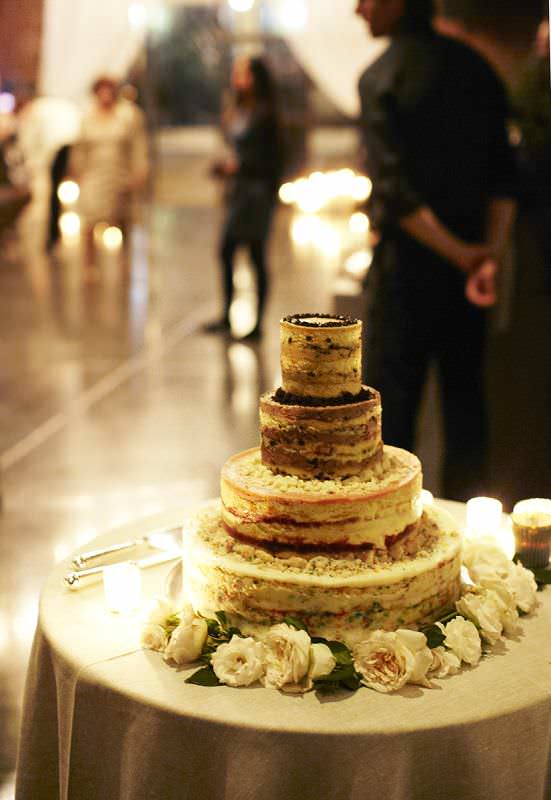 Over the last few years, unfrosted cakes have become popular for all kinds of weddings. Called naked cakes, these creations showcase all of the textures of the icing and fruit filling usually covered by an outer layer of icing. The Momofuku Milk Bar baking book might just have said it best—"We leave the cakes bare on the sides because we spend a ton of time developing the colorful layers and natural textural nuances, so why in god's name would we want to hide them under a layer of frosting?"
This style has been New York City's Momofuku Milk Bar's signature for almost five years.
Pastry chef Christina Tosi loves these desserts because everyone can see the texture and frosting of each layer. The unique creations add both a beautiful visual element and alternative style to any wedding, making sure that each layer is crafted perfectly ensures that each confection doesn't look unfinished. In fact, the pastry chefs at Milk Bar use strips of acetate to shape each layer. "This technique keeps the edges smooth, polished and set perfectly," says Tosi.
Scared about your cake drying out? In shelf tests, unfrosted cakes stayed just as moist and fresh as their frosted counterparts. According to Momofuku Milk Bar press manager Seana Quental, these signature cakes don't just keep well—they freeze well, too, so you can actually look forward to eating the top tier on your one-year anniversary.  "When they thaw, they're just as moist and delicious as when they were made."
Photo by Scott Clark Photo, as seen in Abe and Frank's Real Wedding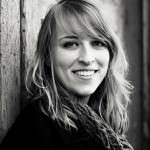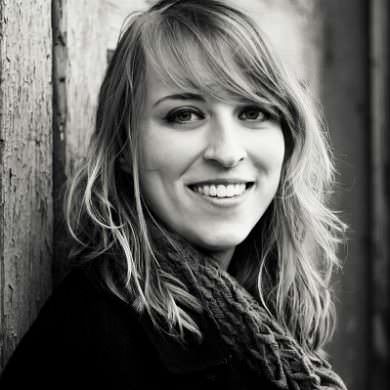 Clair McLafferty is a freelance writer, craft bartender and general nerd operating out of Birmingham, Ala. If she's not mixing up vintage drinks or editing a story, she can usually be found reading cocktail history or science fiction. See more of her work at clairmclafferty.com.