I don't know about you, but my side of the wedding party comes from multiple areas of my life: high school, college, New York, work …
In an effort for several members of the party to meet each other and hopefully bond, I hosted a brunch in my apartment (and since my Chicago-based bridesman wasn't able to attend, I can technically call it a bridesmaid brunch). I also wanted to take the opportunity to showcase some decor ideas for pre-wedding events — or even the wedding itself! — that are budget-friendly.
And I'm so grateful that the talented photographer Amber Gress was there to capture it, not just for all of the fun bridesmaid brunch details but so I can always look back on these special moments, long after my wedding festivities have come to a close. It was such a fun day and I hope you can draw inspiration or ideas for your own brunches, showers and more, such as my DIY flower wall, fruit-filled tablescape or floral ice bucket.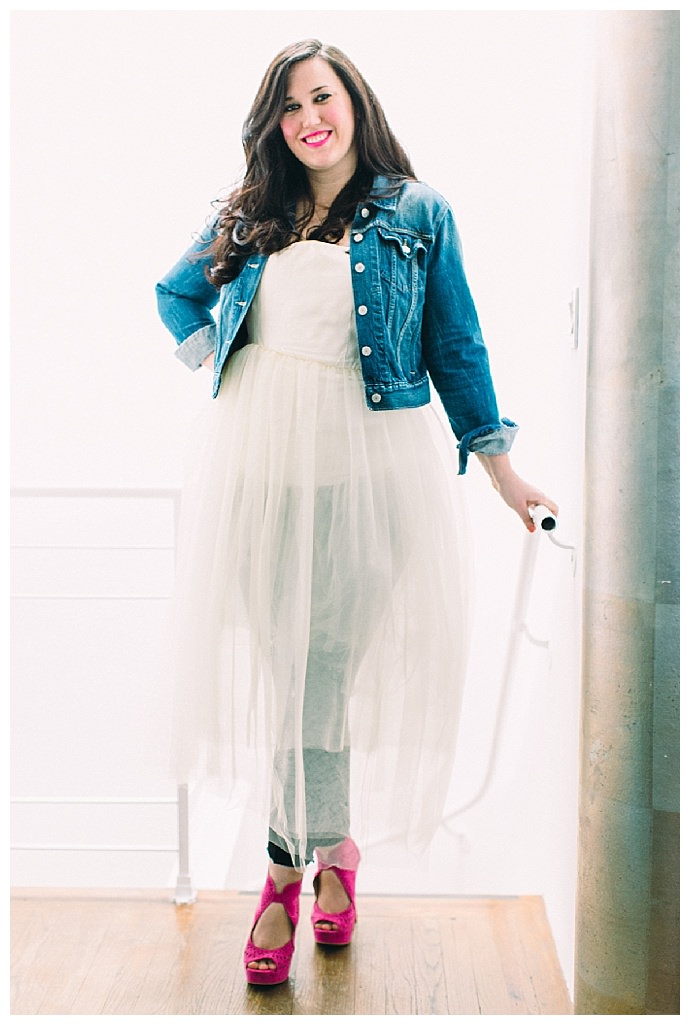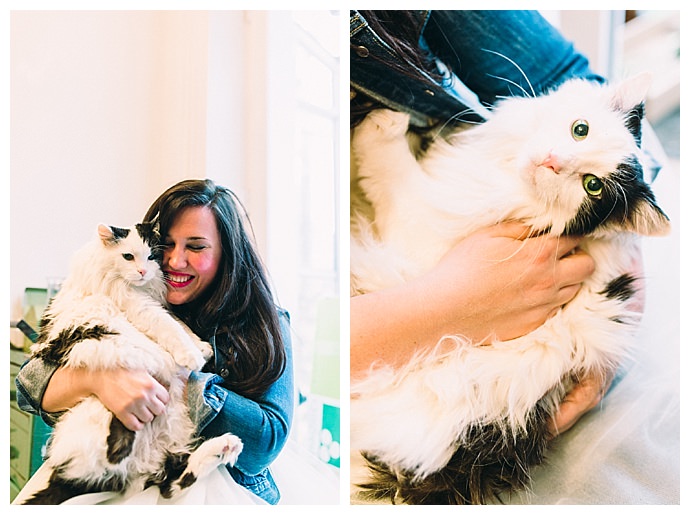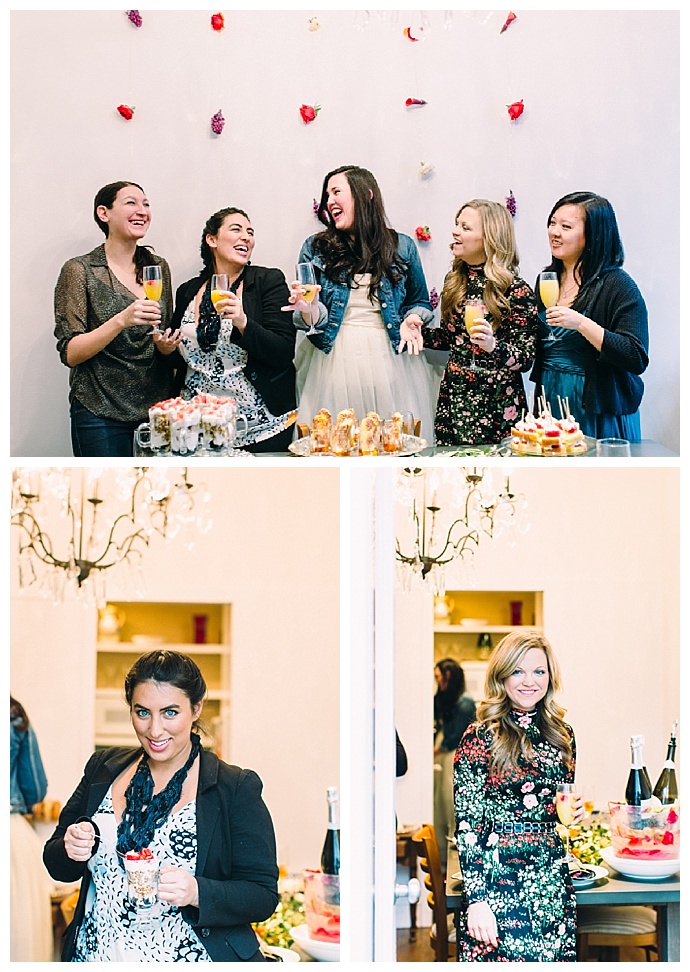 Our menu was comprised of mini French toasts complete with maple syrup dip, baked eggs in avocado sprinkled with bacon, a bagel bar (New Yorkers, duh) with a medley of spreads, mini strawberry shortcakes and, my personal favorite, a DIY mimosa bar with a variety of juices and berries to choose from.
The florals from the linens and plates paired nicely with my industrial bar cart (thrift store find) and zinc dining table. I also tied in the metallic vibe with a small bow made of copper wire for the napkin ring — cheap and a nice contrast to the flowery design.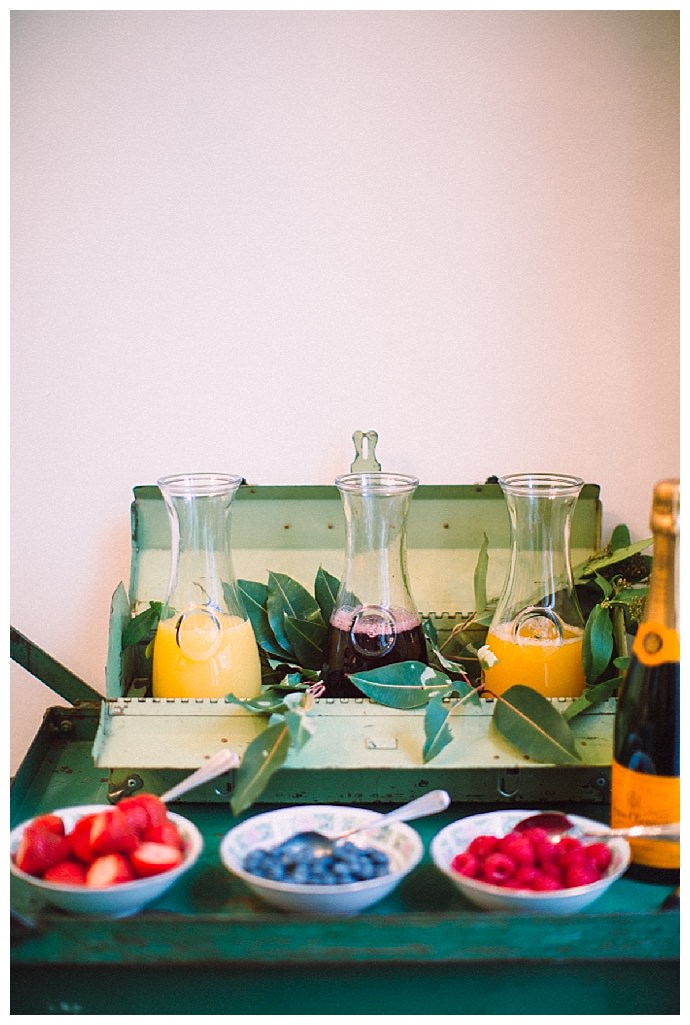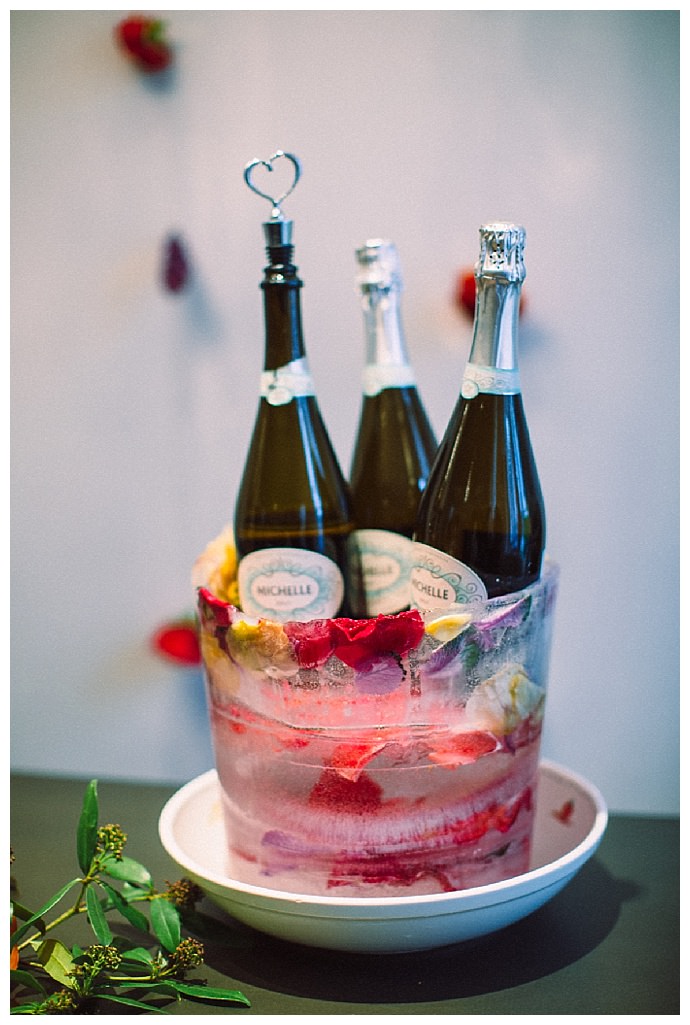 For the bagel bar, I turned a jewelry stand into a bagel holder and again balanced out the hardy steel metal with dainty bowls and vintage trays.
For our bubbly, I created a floral ice bucket made of actual ice and my maid-of-honor Krista and I created the floating flower wall for the backdrop. (I'll be posting full tutorials for both of these projects next week — stay tuned!)
Because flowers are so expensive, particularly in the colder months, I incorporated fruits and vegetables into the tablescape design. Heirloom tomatoes, clementines, grapes and oranges kept it from feeling overly femme and added beautiful texture to the leafy greens. I kept it simple with plain glass serveware so the brilliant pops of color from the fruits and veggies could shine through.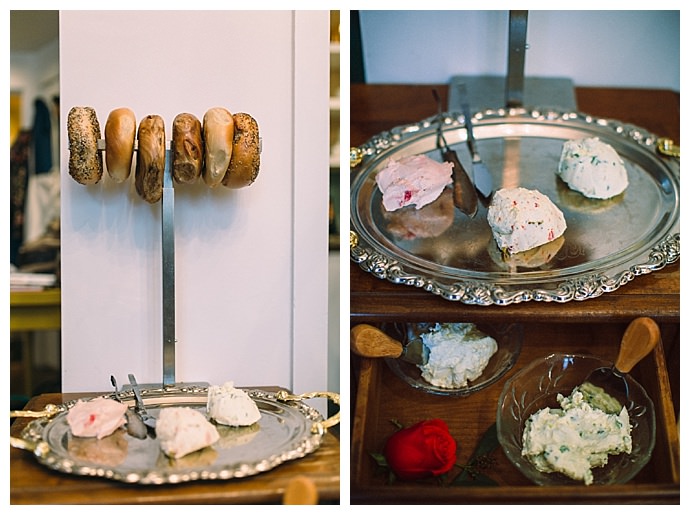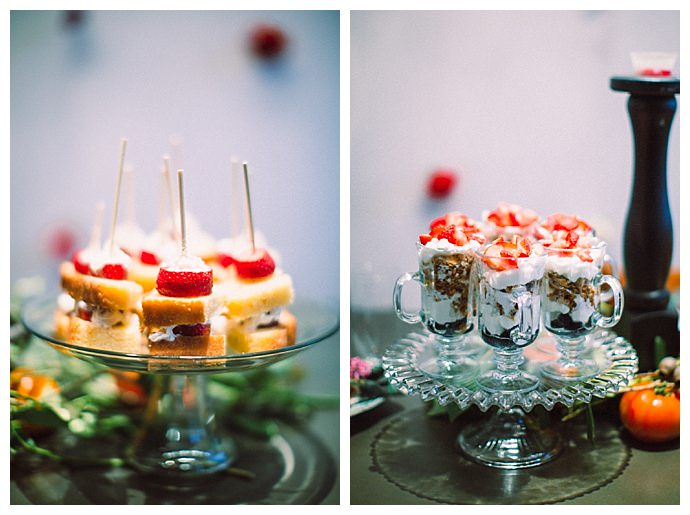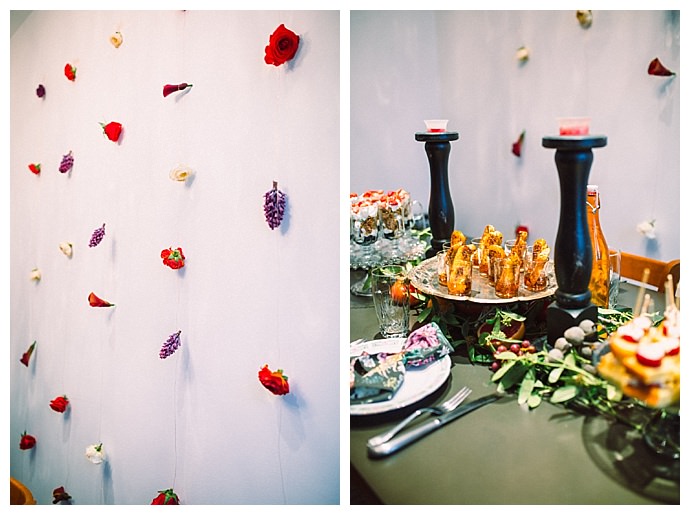 Have you (or your wedding party) hosted any fun brunches? Share your ideas in the comments below!
By Brittny Drye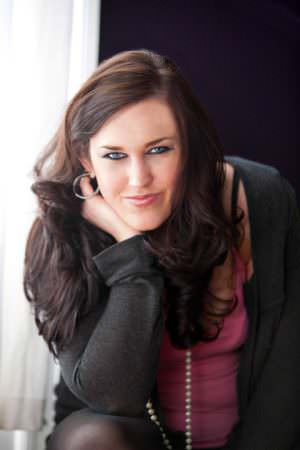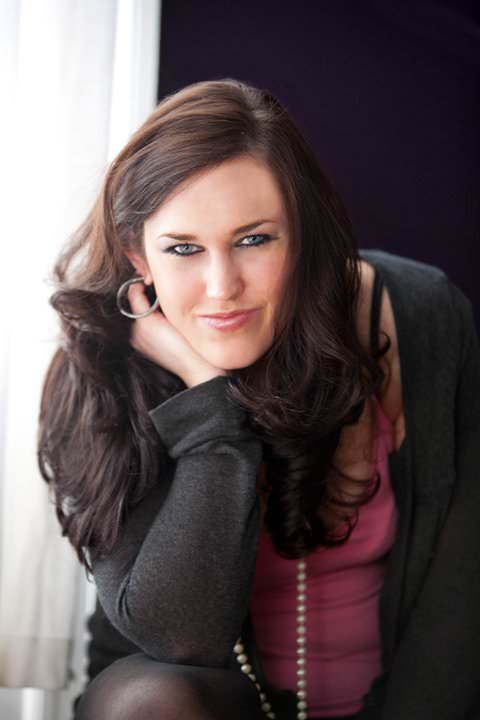 Brittny Drye is the founder and editor-in-chief of Love Inc. magazine. A fierce cheerleader for marriage equality, she launched loveincmag.com in 2013 as a way to to celebrate both straight and same-sex love, equally. She lives in New York City with her fiancé and their cat, Scout.