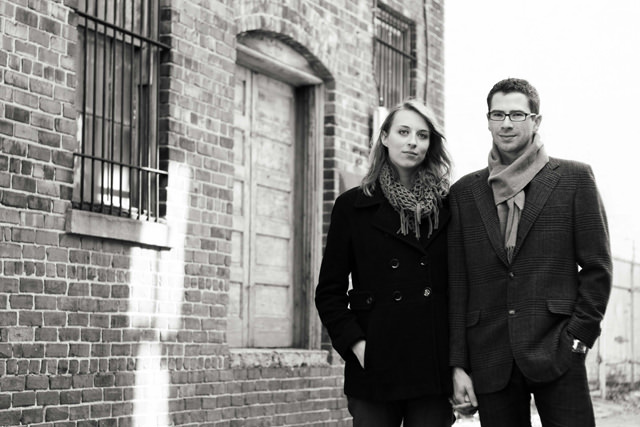 Remember how I bought a wedding dress a while back? Well, it looks like it might get used a bit sooner than I thought. Adam proposed a couple of weeks ago!
When we first started talking about marriage abstractly two years ago, I told him I wouldn't accept a proposal until he graduated law school. At the time, I was young, in a new relationship, and falling in love with a guy I'd only known for six months. At the time, I meant it.
As time passed, Adam and I became close as friends and partners. We moved in together. Somewhere along the way, I realized he was the only person I could imagine waking up next to in 50 years and that I'd marry him the next day – if he'd ask. I told him as much.
Two weekends ago, we headed down to Ft. Walton Beach with some friends. Adam had been insistent that we leave before noon. When we got to the beach, he kept mentioning that he wanted to go walk around before sunset. Since Adam had grown up vacationing there, I just thought he wanted to get a head start on time in the sand.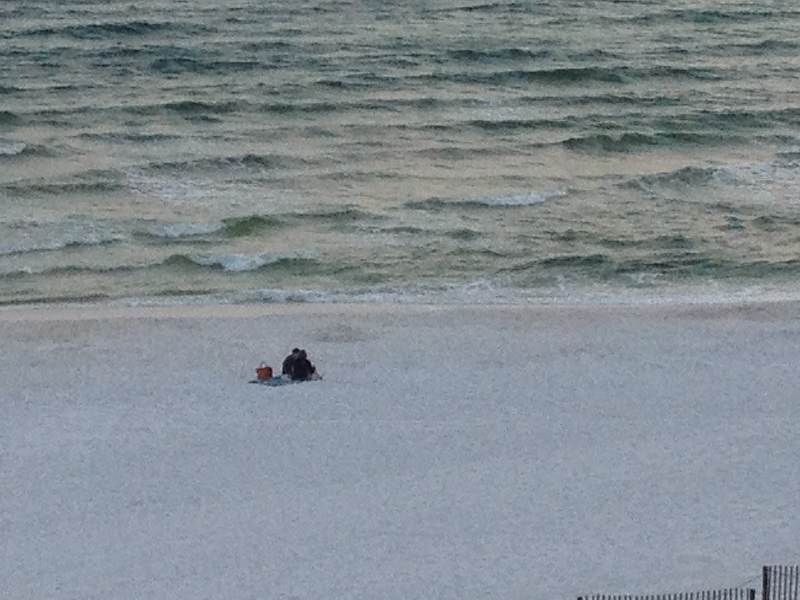 Around sunset, we walked down to the beach, spread out a blanket, and started talking. After a few minutes, he said, "I have a question for you. You know I love you forever and want to be with you." He pulled out a tiny TARDIS statue.
Let me pause here. I'm a huge nerd. I've seen every episode of pretty much everything Joss Whedon has touched, read a lot of sci-fi, and am emotionally invested in "Doctor Who." Adam has watched the last two seasons with me, and has held me when I got overwhelmed with the feels. So, instead of a traditional ring box, he got one of our friends to build a tiny TARDIS and then tracked down the Pantone 2955-C paint.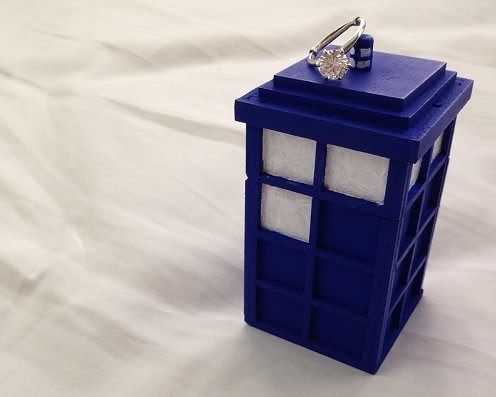 Back on the beach, Adam opened the TARDIS to reveal one of the most beautiful rings I've ever seen and said, ""You know I love you and want to be with you forever. So will you marry me?"
" After a few happy tears and some slightly dumbfounded staring, I said yes. We sat and talked and enjoyed the sunset for a while longer until it got chilly.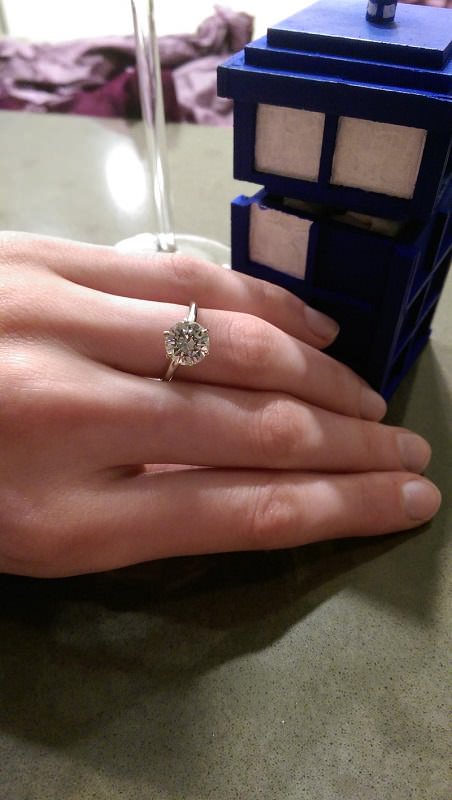 We started walking up to the condos. "Oh yeah," said Adam. "I've told a lot of people. Pretty much everybody knows. We should probably make an announcement on Facebook and leave it at that."
We got up to the other condo. One of our friends met us at the door with "Did you say yes? I've know for a long time and didn't want to spoil it so I was kind of avoiding you!" Turns out my friends are a heck of a lot sneakier than I thought.
Photo credit: Mary Katherine Morris Photography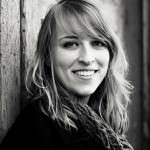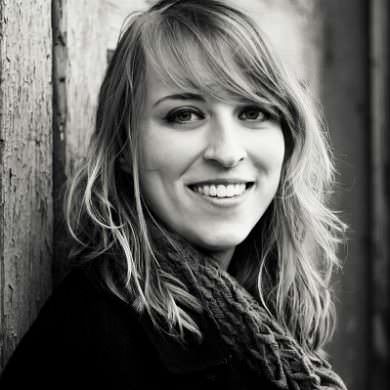 Clair McLafferty is a freelance writer, craft bartender and general nerd operating out of Birmingham, Ala. If she's not mixing up vintage drinks or editing a story, she can usually be found reading cocktail history or science fiction. See more of her work at clairmclafferty.com.