When Maegan and Carl are looking for a quick romantic escape from the bustling city of San Diego, they hop in their camper and head to Mount Laguna. "In just 45 minutes, you're at 6,000 feet, and even though you're still pretty close to home, you feel away from it all in the mountains, pine trees and meadows with views of the Anza-Borrego desert and Salton Sea in the valley below," Carl says.
So it only made sense to bring Let's Frolic Together along on one of their mountain adventures to take some breathtaking photos of these two soonlyweds. "We love camping and the outdoors, so we wanted to capture that in our engagement shoot," he says. We absolutely love today's e-sesh, which includes snapshots inside their cozy '80s camper van and a picnic with champagne. In our opinion, it doesn't get much better than that!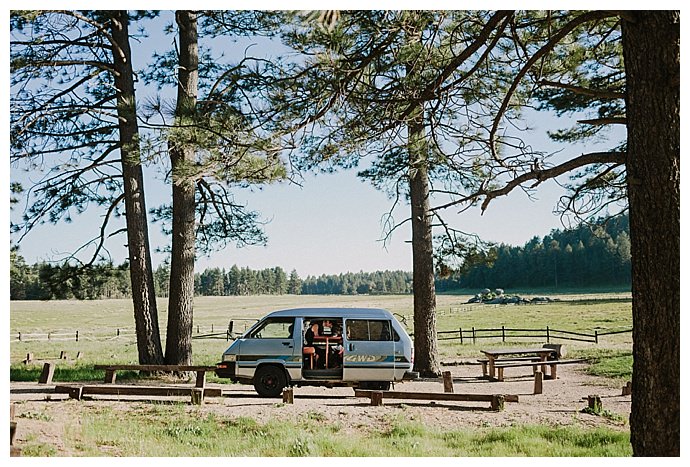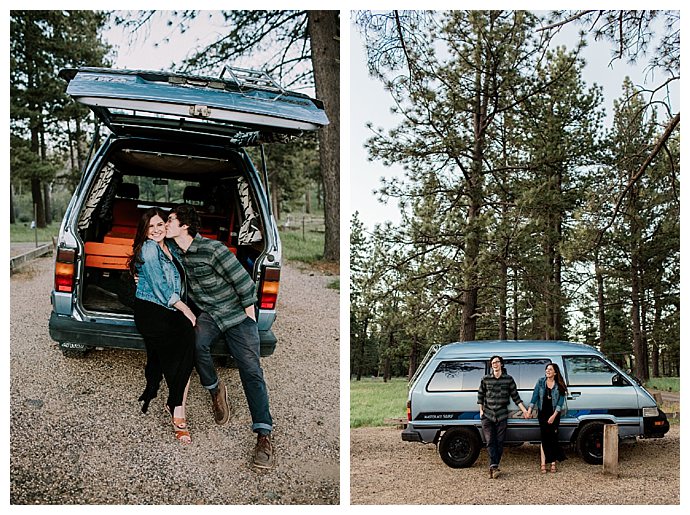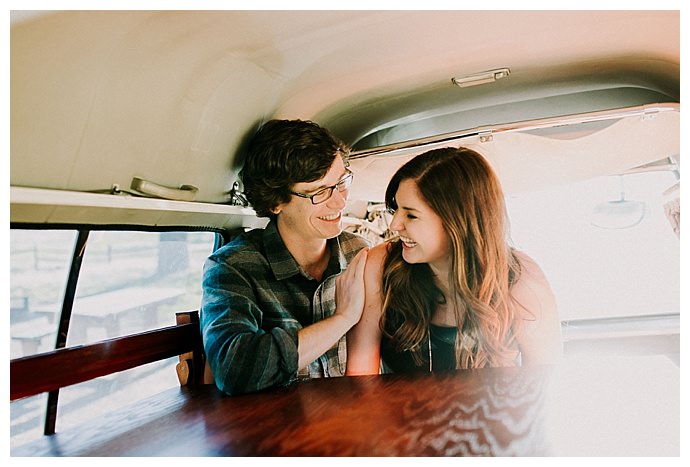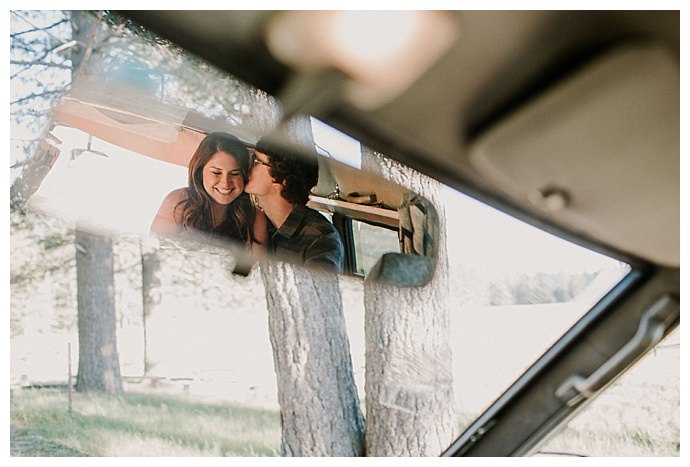 The Love Story
It was move-in day at San Diego State University, and Maegan and Carl were unpacking their things in their assigned dorms across the hall from each other. On their first day of freshman year, they were each other's first college acquaintance. They quickly became friends, but the stars didn't align until months later when Maegan was no longer in a relationship, and the two finally started dating. "I knew there was something there from day one," Carl says. "I just needed to wait it out."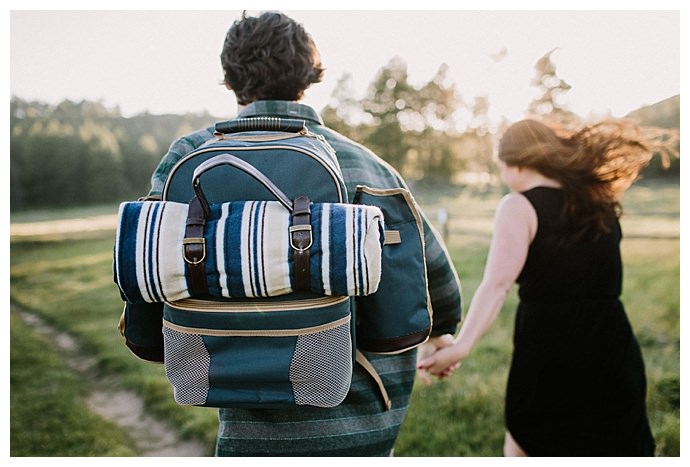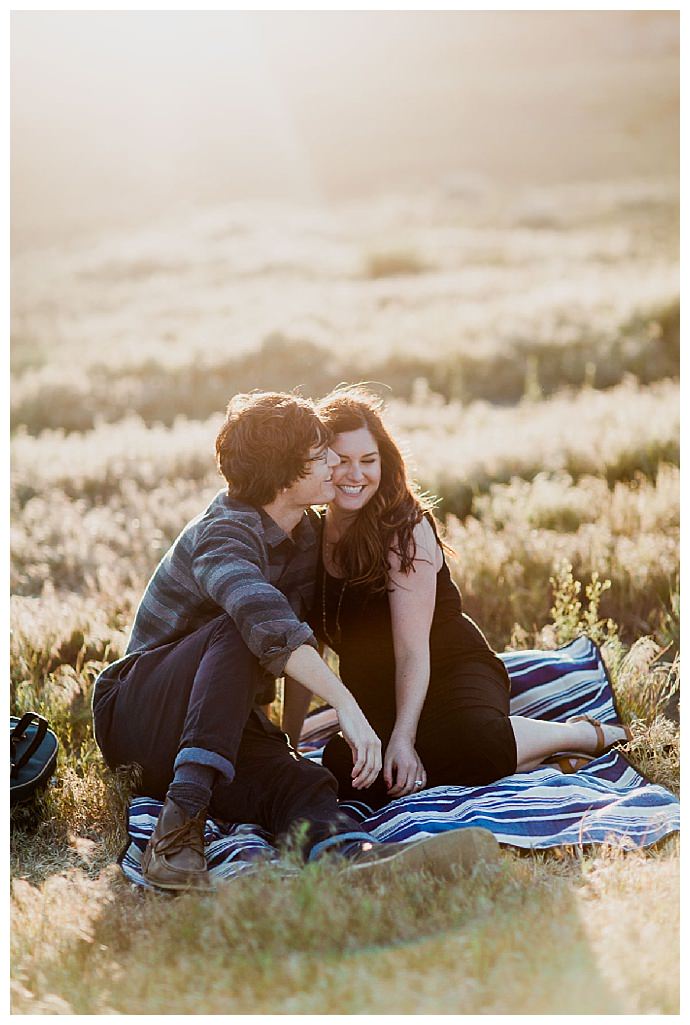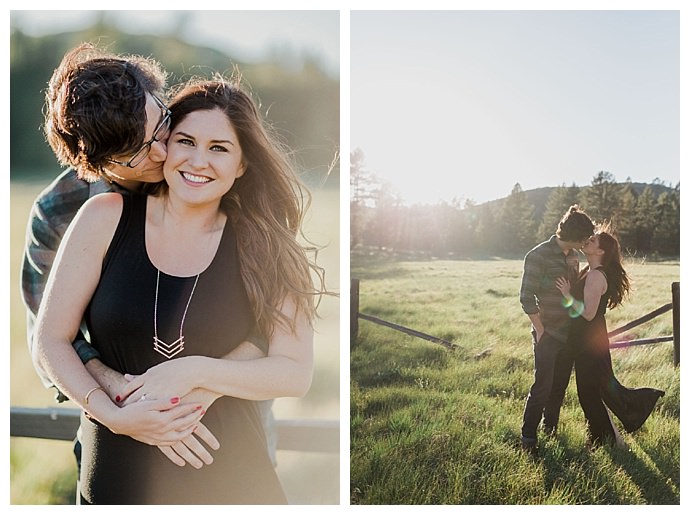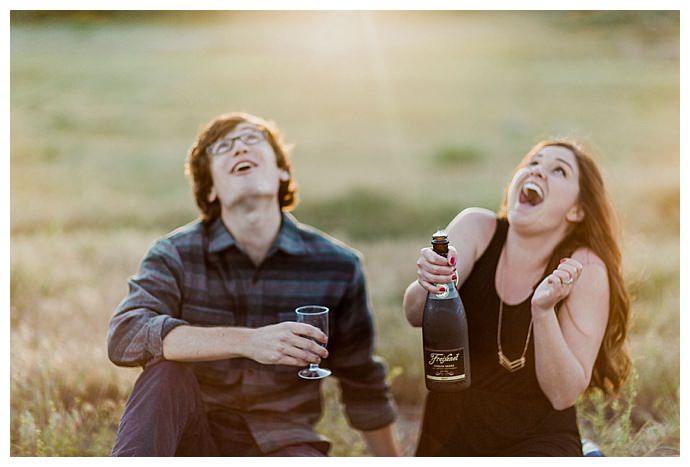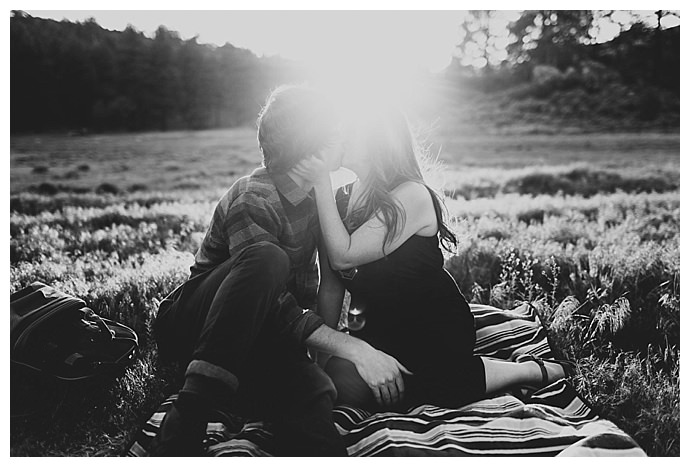 The Proposal
Six years later, Maegan and Carl were vacationing in Paris with Carl's mom, Janet, and his stepdad, Kevin, at the end of December. Maegan had been wondering if a proposal was possible, but after the first night of the trip came and went without a ring, she'd banished the thought from her mind. Carl recruited help from Kevin, who had lived in Paris before, and they picked the perfect location for a surprise that would not only shock Maegan, but also Carl's mom. "The rainy weather cleared up and we decided to take advantage of it and take some photos on the Trocadero in front of the Eiffel Tower," Maegan says.
Kevin insisted on taking their photo, and after a few routine snaps, Carl slyly convinced Maegan to turn away from the camera by enticing her with the idea of a silly boy band photo. "Then, I heard him say my name," Maegan says. "When I turned around, he was down on one knee." Maegan was so surprised and overcome with emotions that she was practically speechless, and Janet nearly fell over from the shock, which Maegean endearingly says was like the cherry on top of the perfect moment. "I tried to soak everything in, but all I could focus on was the huge smile on his face," she says. "Once I could manage words, I said yes over and over. It could not have been more perfect."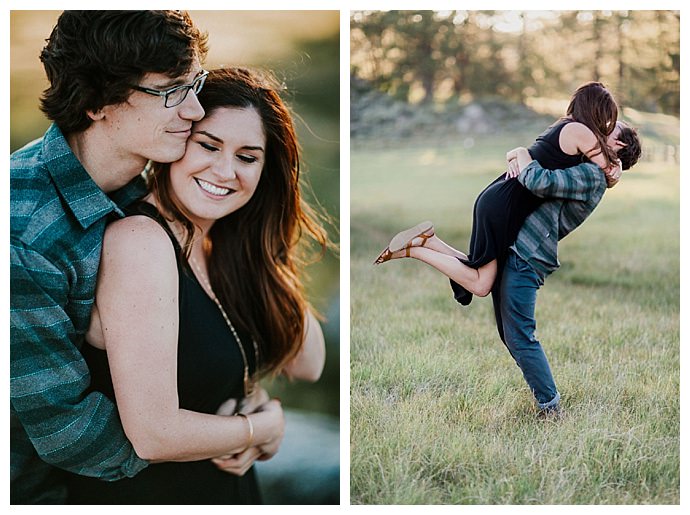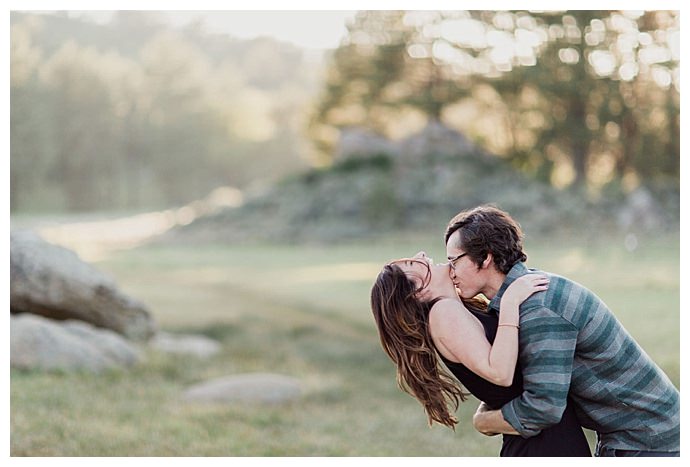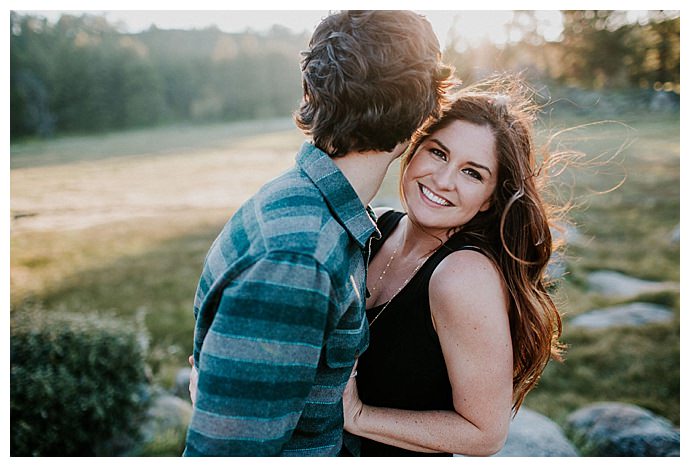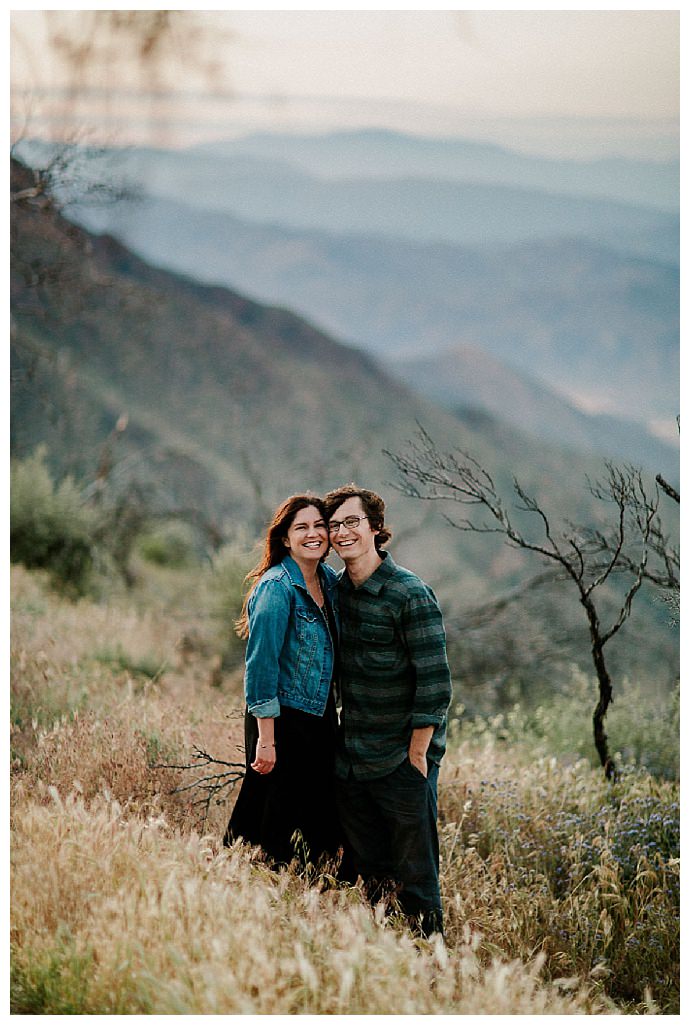 The Ring
Carl enlisted the help of one of Maegan's best friends when choosing a ring, and Maegan says he absolutely nailed it. Her ring has a round European cut diamond with a small halo of diamonds set in a white gold band with accent diamonds on either side of the center stone. "The ring is gorgeous," Maegan says. "My second thought after he proposed was, 'why does the box have two rings in it?' Carl had bought the engagement ring and wedding band at the same time and adorably didn't know he only needed to propose with the engagement ring. It was so sweet."