In our eyes, winter is one of the most romantic times of the year. Cozy snuggles by the fire, ice skating hand-in-hand, kisses underneath the falling snow — no matter how cold it gets, having your loved one by your side is the best way to keep warm. That's why we absolutely adore winter weddings!
To introduce their new Wild at Heart collection, BHLDN teamed up with Alistair Taylor-Young and traveled to Chile to capture their gorgeous new line of dresses that were as white as the snow-covered peaks that surrounded Lake Inca. From feather and fur cover-ups that are perfect for portraits in the crisp winter air to lace-covered gowns and a crystal-studded veil beanie, BHLDN's new collection has everything you need to pull of a stylish wedding in the wintry cold.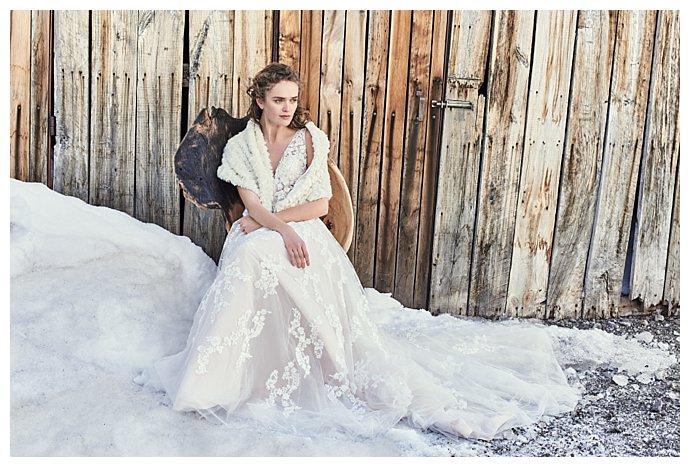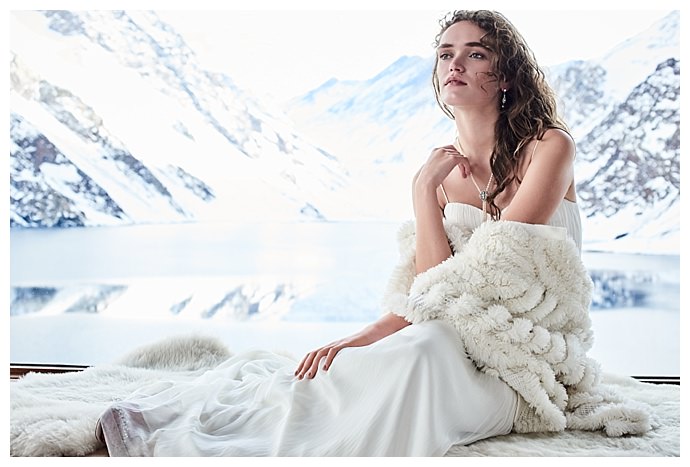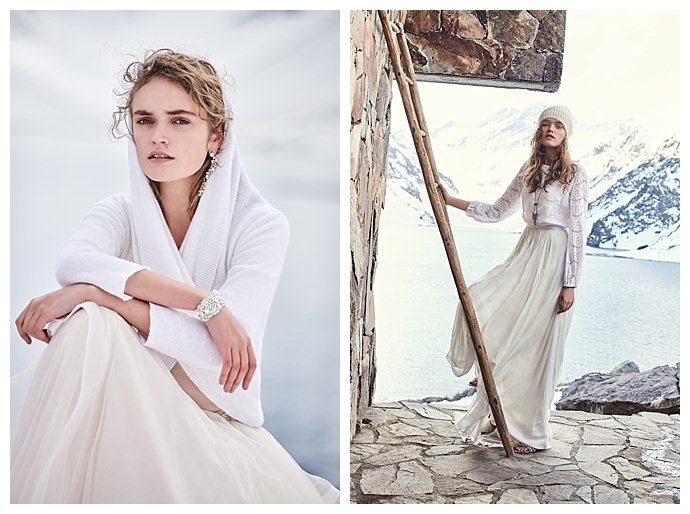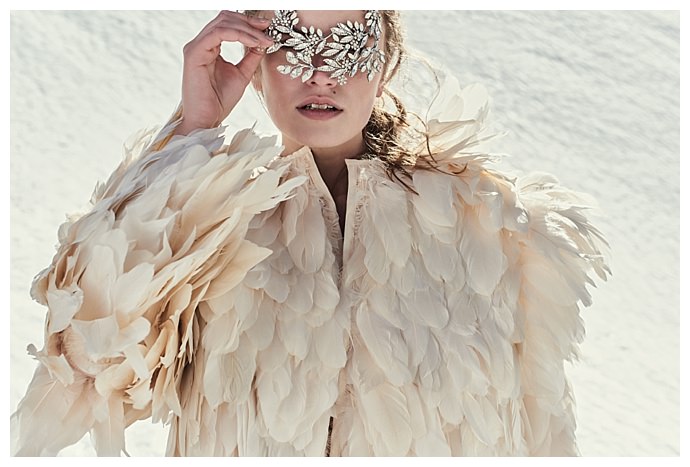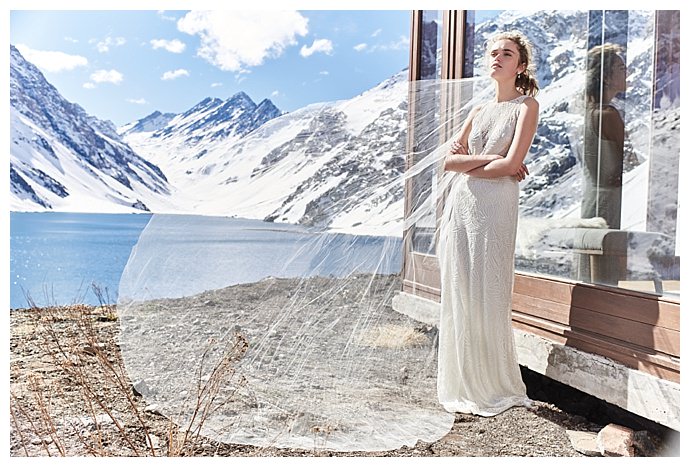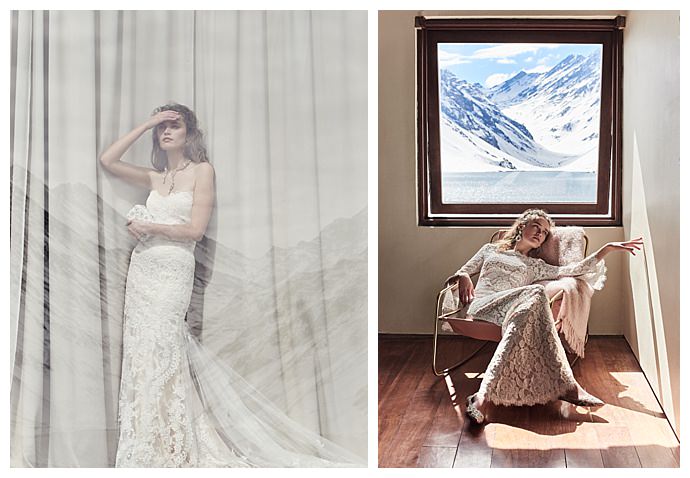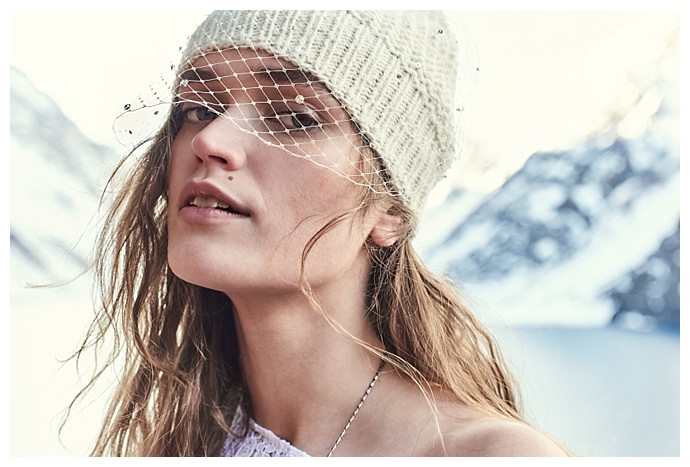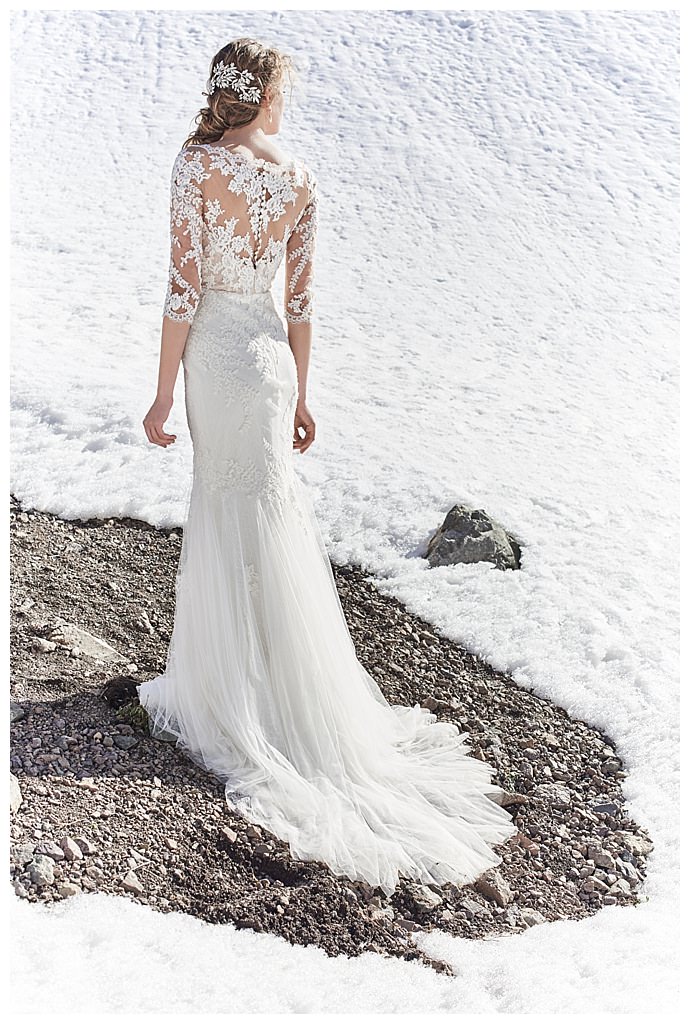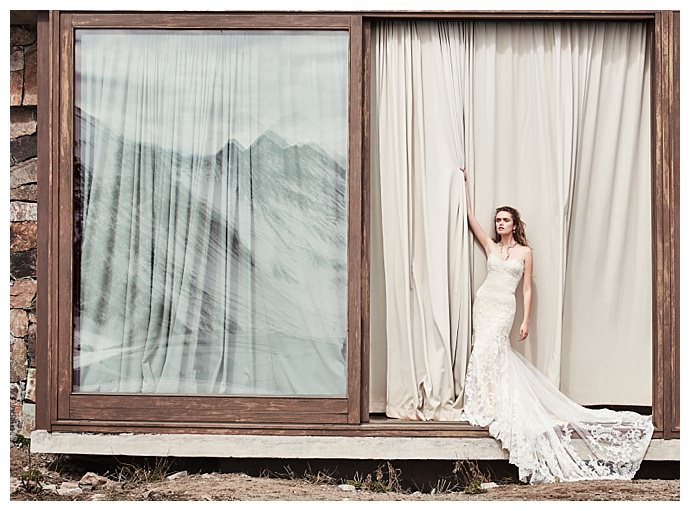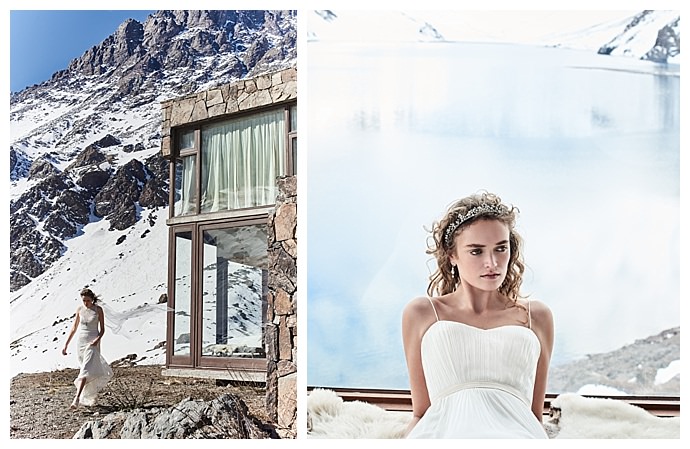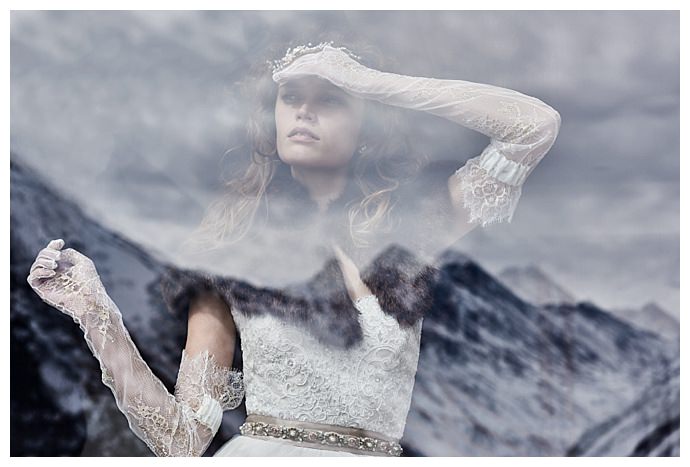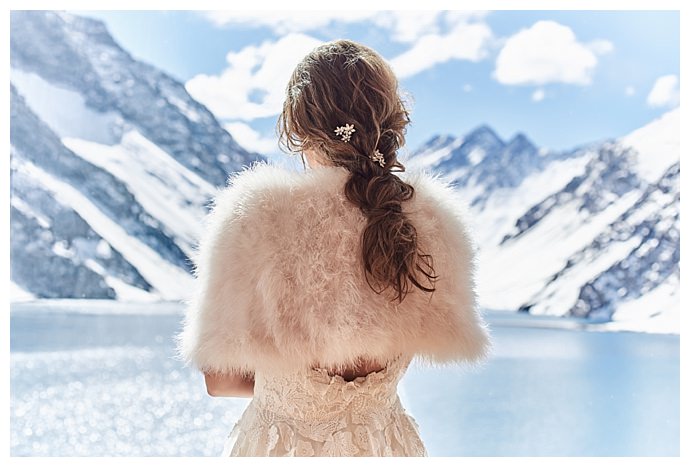 *Editor's Note: This post contains affiliate links. Each time you purchase an item via our affiliate links, Love Inc. is receiving a small percentage of the sale, thus you are helping our small, equality-minded business grow and allowing us to provide more content for YOU! Isn't that just fantastic?