There's just something about flamingoes that make us happy. We're not sure if it's their array of pink hues, their funny beaks or the fact that a flock is called a "flamboyance," but these playful birds are the perfect inspiration for a fun bach party. Whether you're planning a night out on the town, a beach weekend or an intimate gathering at home, we've rounded up our favorite flamingo-themed products that your B.F.F. and their flock will love.
Top left, clockwise: Let's Flamingle Banner, $15 from Etsy; Giant Inflatable Flamingo Float, $42 from Amazon; Let's Flamingle Invitations, $15 from Etsy; Three-Tier Flamingo Cake Stand, $28 from Amazon; "Birds of a Feather Drink Together" T-shirts, $14 from Etsy; "Let's Flamingle" Temporary Tattoos, $15 from Etsy; Flamingo Straws, $5.45 from Etsy; Rose Gold Flamingo Decor, $5.81 from Etsy; Flamingo Napkins, $3.99 from Etsy; Flamingo Balloons, $6.20 from Etsy; "Let's Get Flocked Up" Can Coolers, $3.50 from Etsy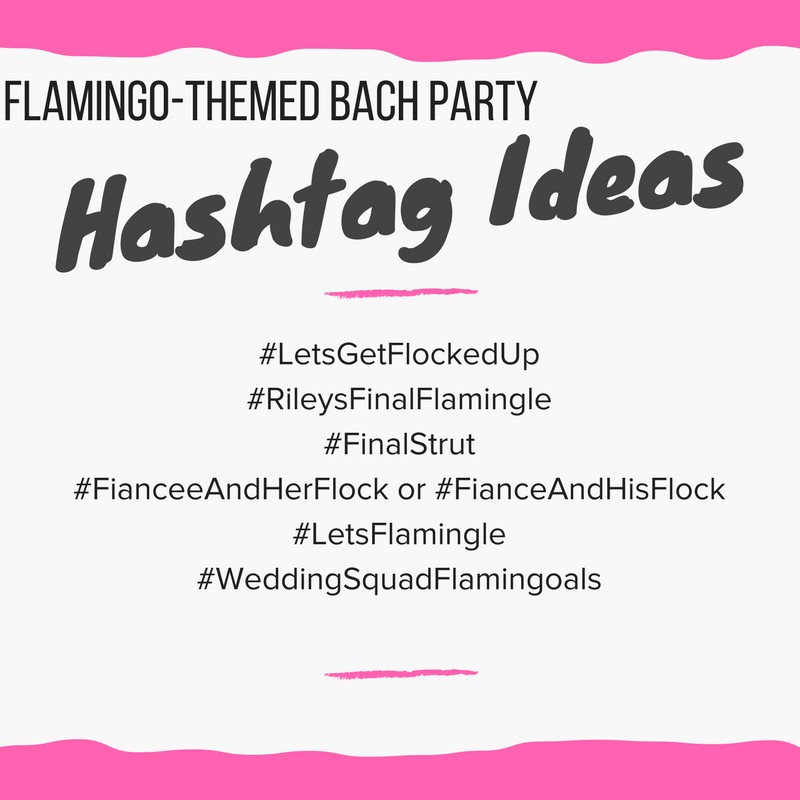 *Editor's Note: This post contains affiliate links. Each time you purchase an item via our affiliate links, Love Inc. is receiving a small percentage of the sale, thus you are helping our small, equality-minded business grow and allowing us to provide more content for YOU! Isn't that just fantastic?