Mountains are kind of a thing with these two. So when Julia and Stewart were looking at wedding venues, mountains were a must. "We really wanted to get married on top of a mountain, and while that is not exactly grandparent-friendly we found the next best thing," Julia says. Halfway between Julia's family in eastern Massachusetts and Stewart's family in upstate New York, the Warfield House in Charlemont, Mass., sits across from the mountain range where Julia learned to ski when she was young. With a pristine backdrop and gorgeous landscape, Love & Perry Photography captured Julia and Stewart as they tied the knot in an absolutely gorgeous classic ceremony, followed by a tented reception coordinated by Love List member Tanya Costigan Events.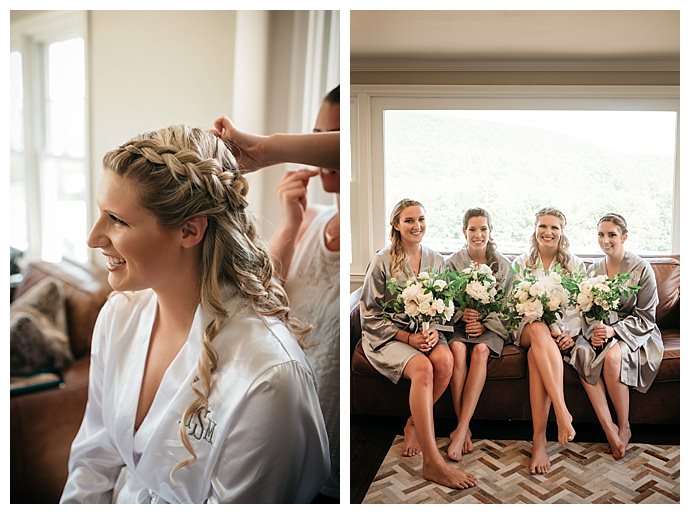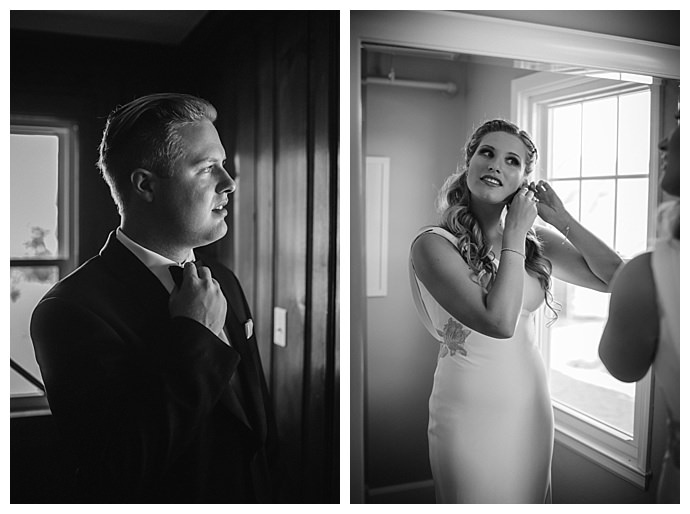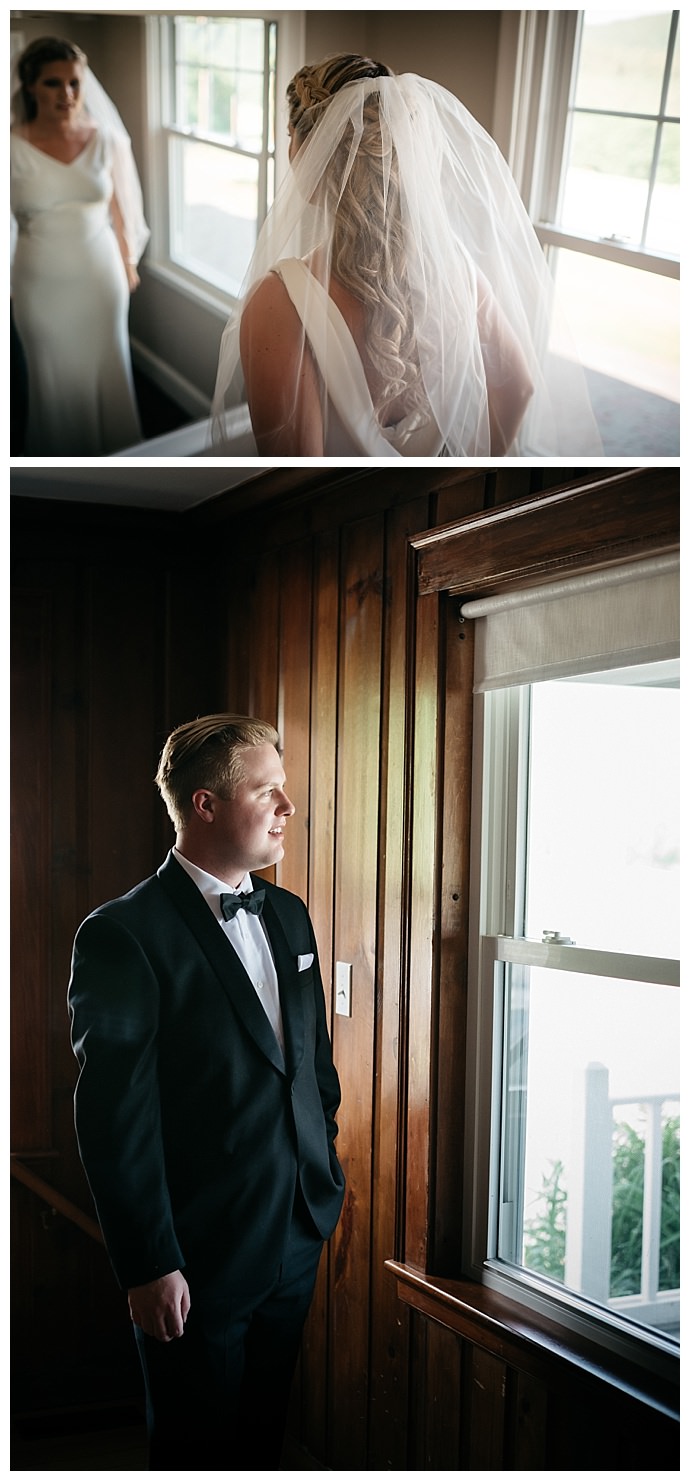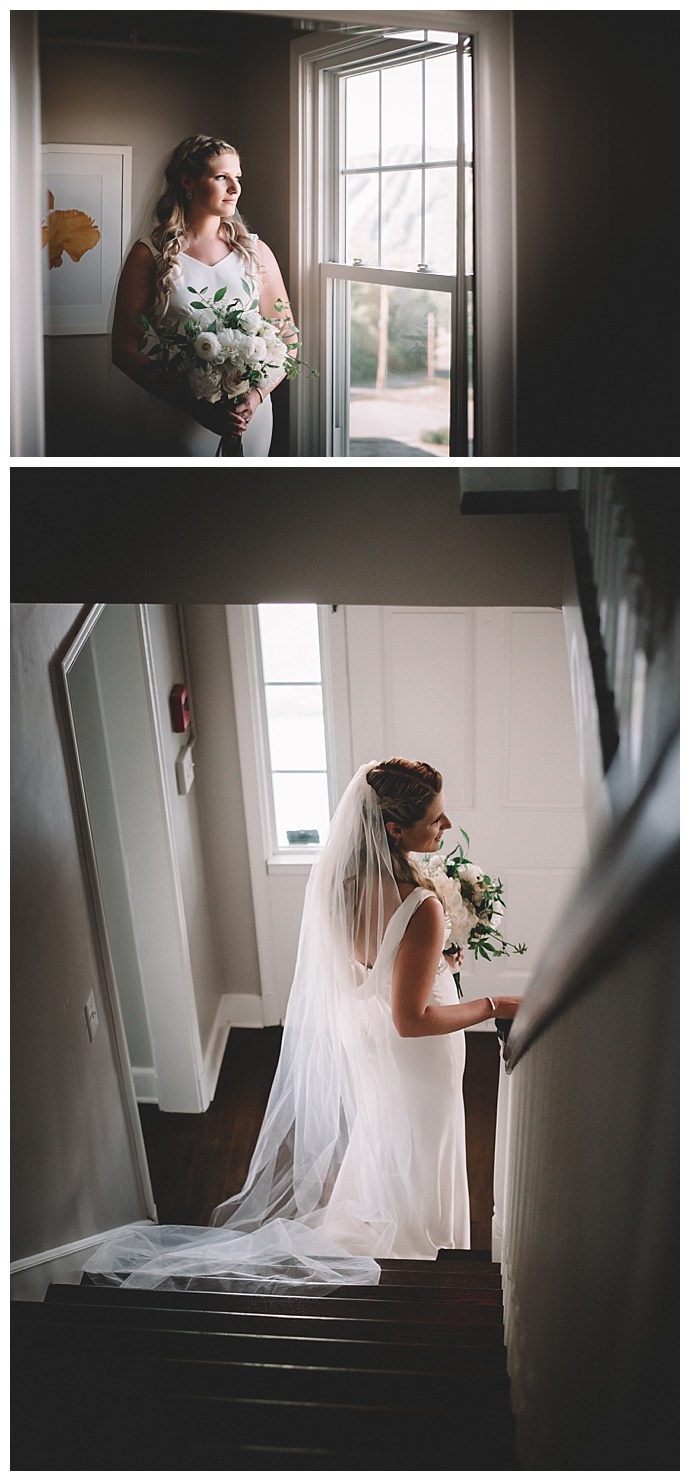 The Love Story
Although Julia and Stewart both lived in Massachusetts, it wasn't until they were freshman at the same college in Vermont that they met for the first time. After dating for some time, they both decided they wanted to take some time off from college, but that also meant going their separate ways. Julia moved to northern Virginia to pursue an equestrian career while Stewart moved north to work at Sugarloaf Ski Resort in Maine. "We reconnected when we moved back home to western Massachusetts to finish our college degrees, picking up right where we left off," Julia says. Two happy years later, Stewart proposed to Julia on top of Mt. Snow Ski Resort in Dover, Vt. "The mountain top thing is really a trend with us," Julia says.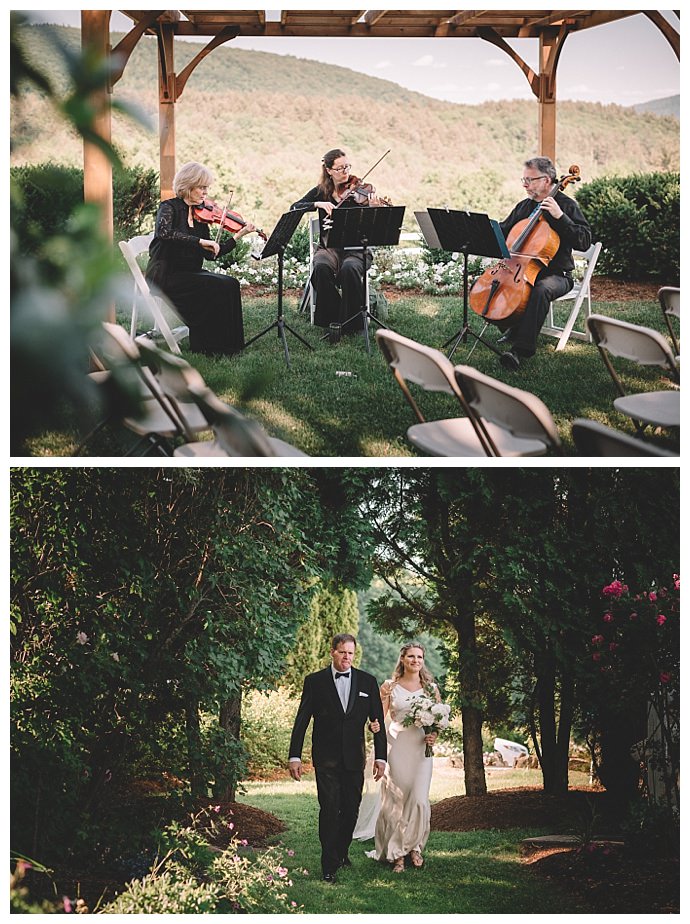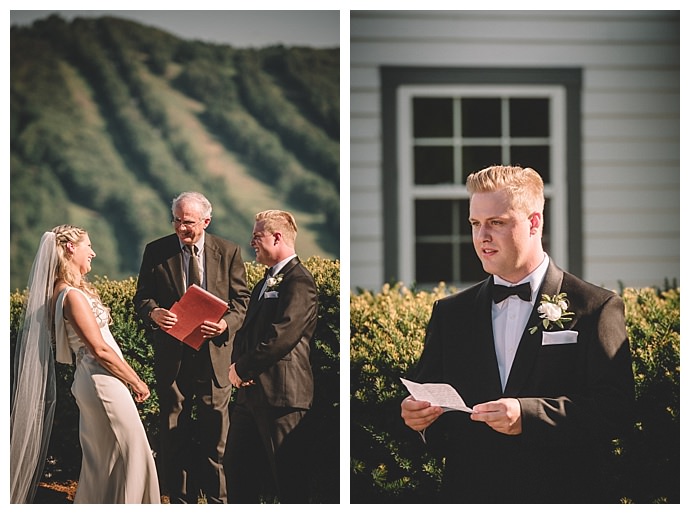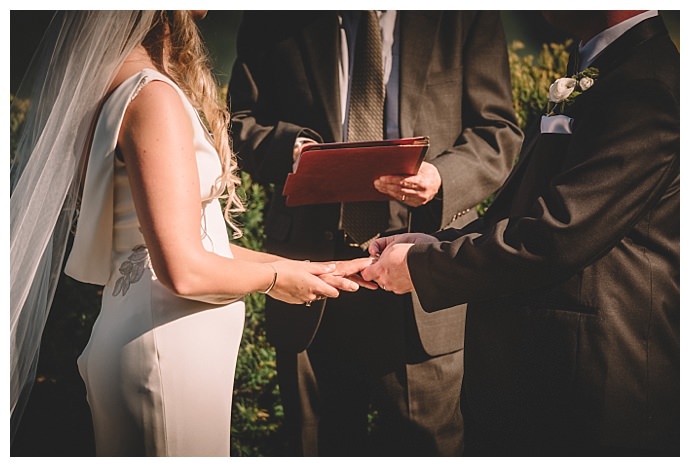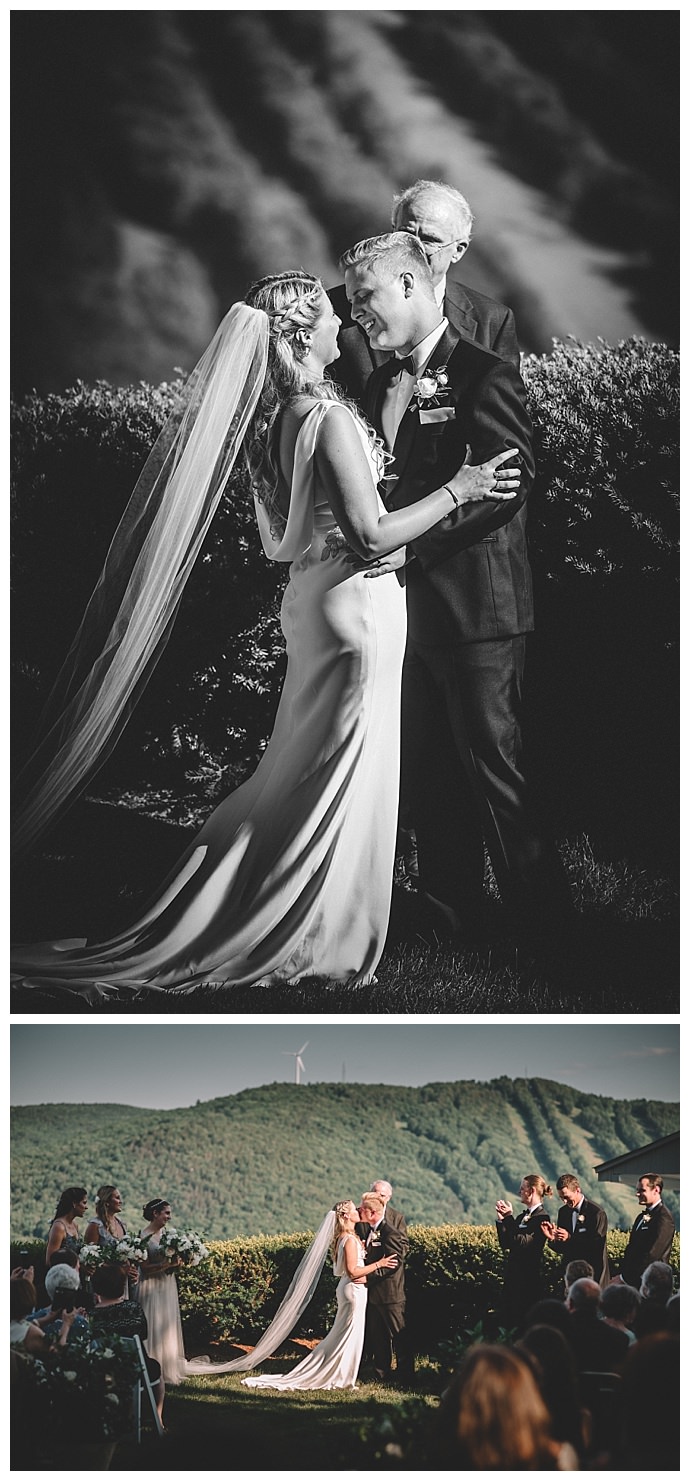 The Ceremony
For their classic wedding, Julia and Stewart wanted to highlight the natural beauty of the majestic mountains. With a mix of spray roses, peonies and a heap of gorgeous mixed greens in hand, Julia walked down the aisle with her dad as a live classical trio played in the background. At the end of the aisle, one of Julia's parents' best friends served as the officiant, a meaningful detail for the both of them. "I wanted the person who was going to make us husband and wife to be someone who was important to us," Julia says. As he led them through the ceremony, Julia and Stewart exchanged self-written vows as joyful tears streamed down Julia's face. "While the ceremony was short and sweet, it was my absolute favorite part of the wedding," she says.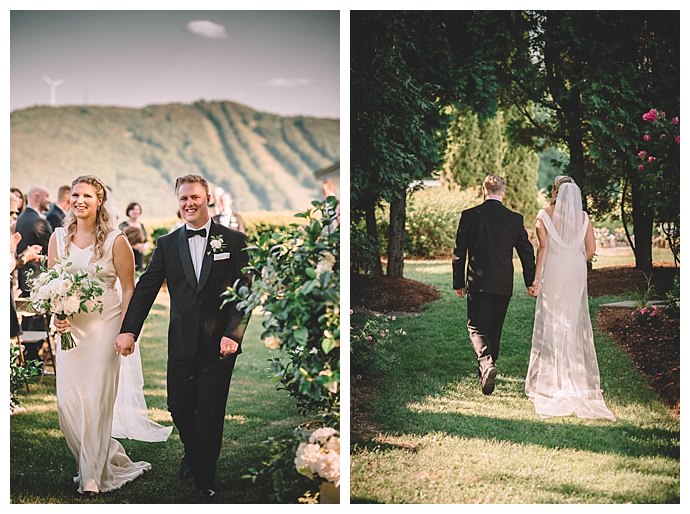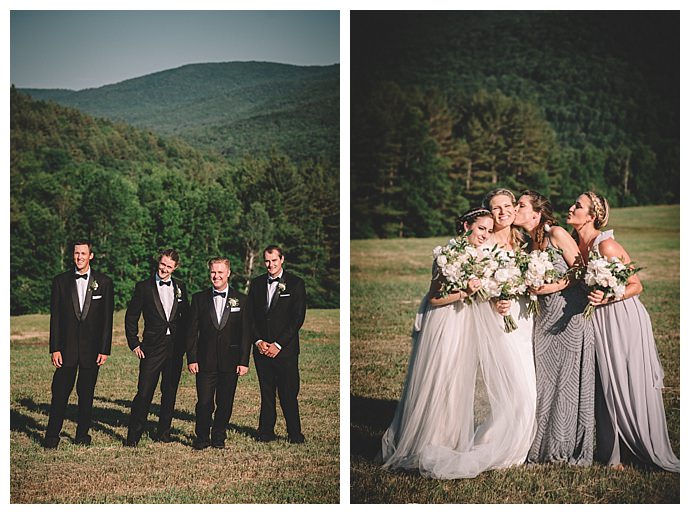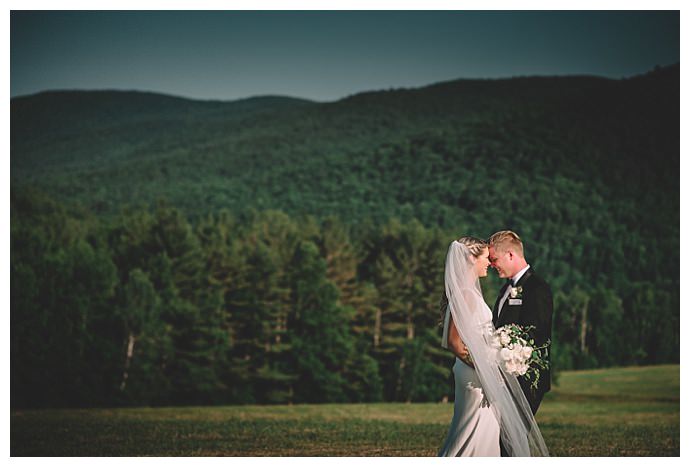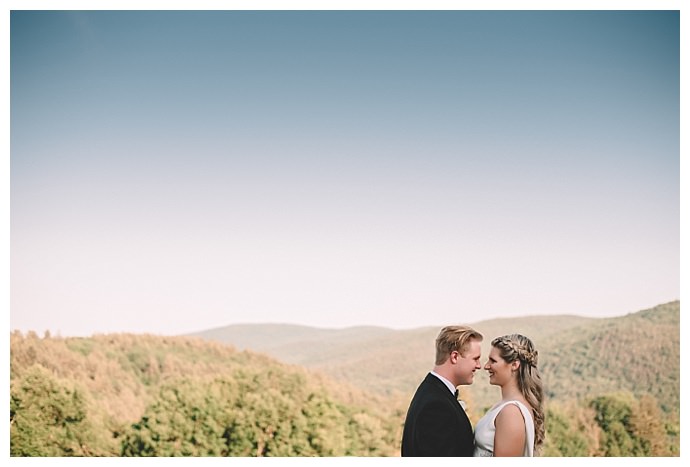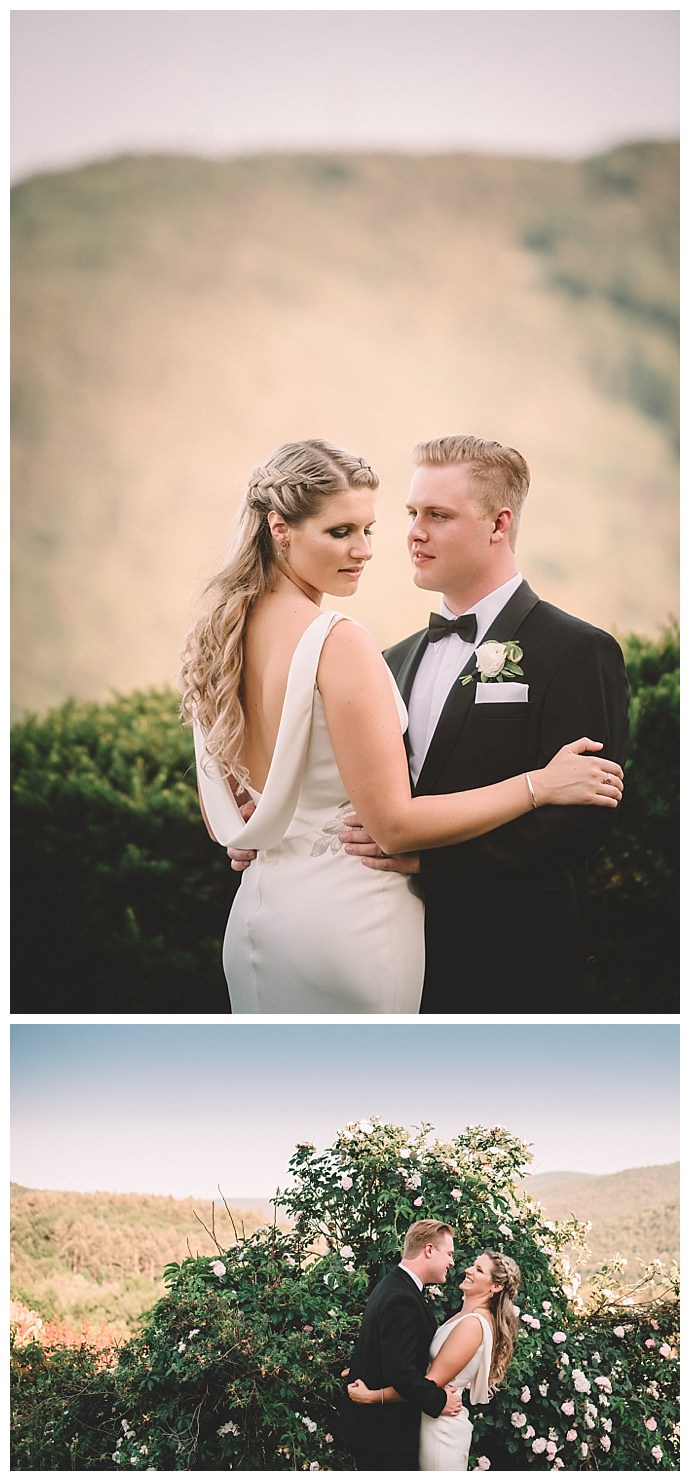 The Party
In keeping with their outdoor wedding, a string of lush greenery, white peonies and white roses decorated four rows of long white tables underneath a ceiling hung with cafe lights. "We had lots and lots of topiaries and flower arrangements mixed with touches of silver and moss," Julia says. "We wanted our guests to not even notice that they had gone inside when they stepped into the reception pavilion."
A live band played as stationary and passed hors d'oeuvres were served during cocktail hour. The seated dinner was catered by Seth Mias, an acclaimed local caterer who Julia and Stewart booked two years prior to ensure he would be the one to cater their big day. The delicious menu included an arugula, strawberry and goat cheese salad followed by prime rib, chicken francaise and cod piccata with local asparagus and roasted potatoes. And in lieu of an age-old tradition, Stewart and Julia put their own spin on cutting the cake. "Neither of us really care for cake, so we opted to scoop ice cream instead," Julia says. "We had locally made ice cream from Bart's and Snows of Greenfield Massachusetts; it's our favorite ice cream of all time, and we knew we had to have it at our wedding."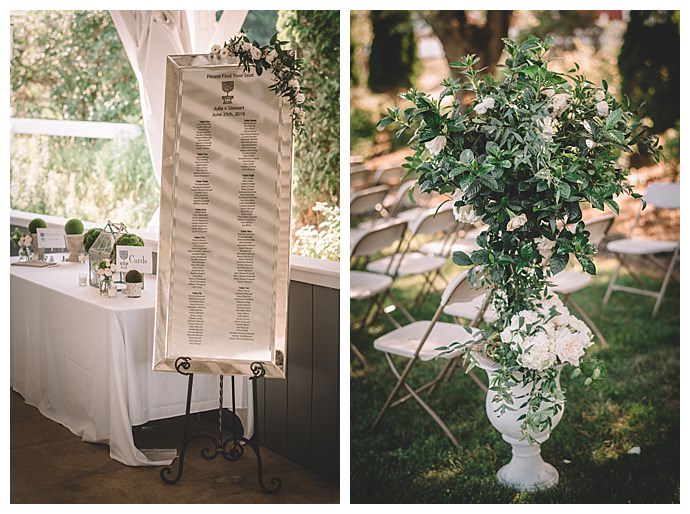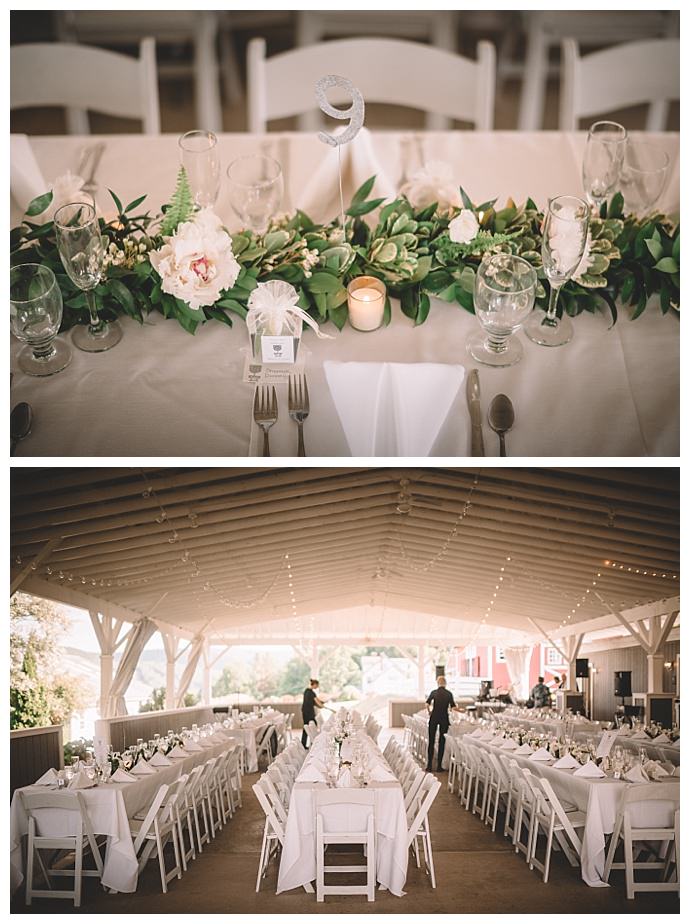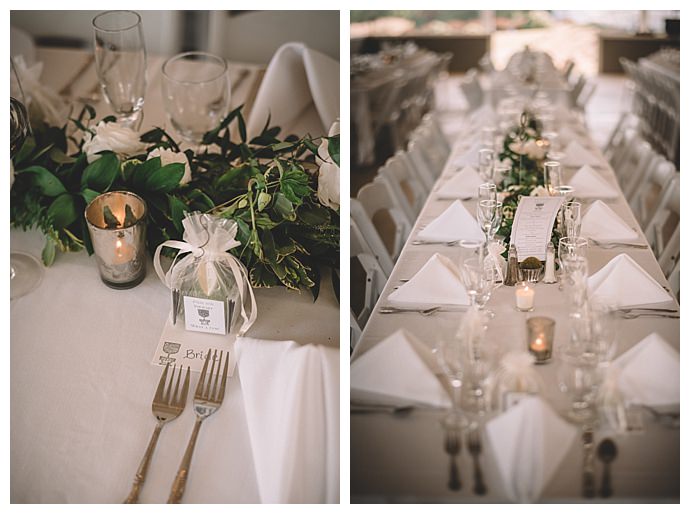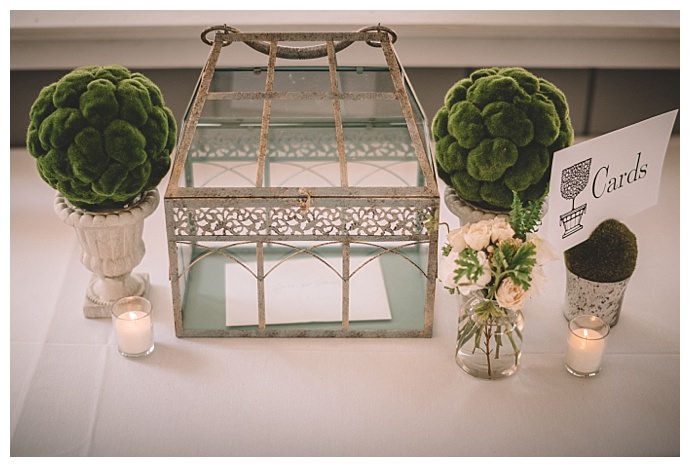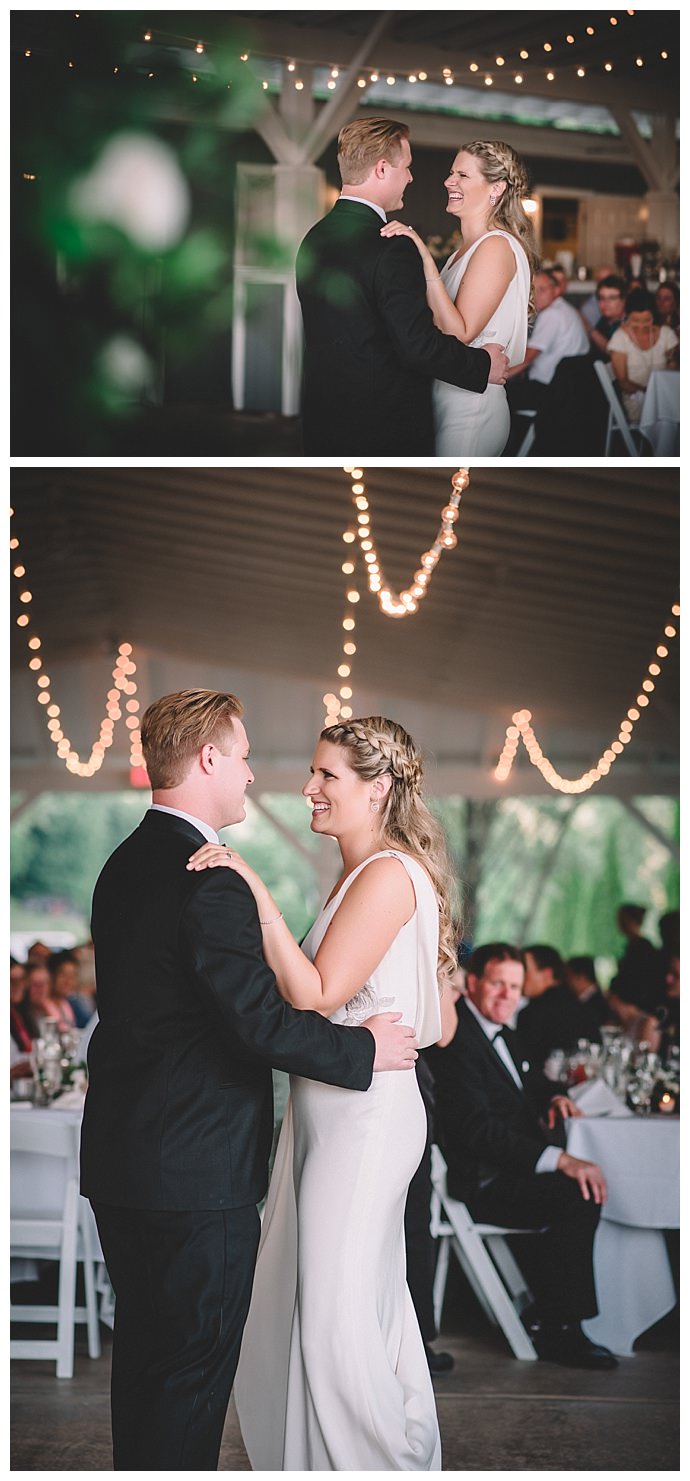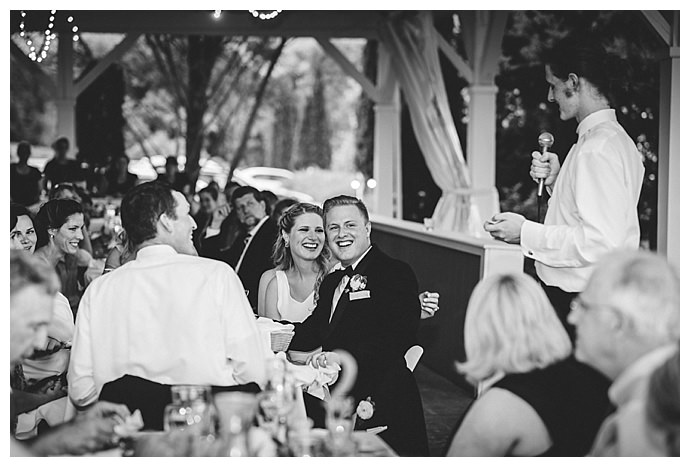 Memorable Moment
"Standing up in the front of the ceremony waiting for Julia to walk down the aisle," Stewart says. "The moment when the string trio when silent before they switched to the music they were going to play when her dad walked her down the aisle — that was the most memorable for me."