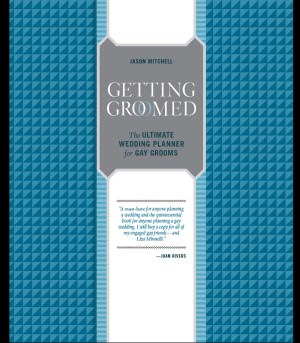 Browse through Amazon's wedding resources and you'll quickly find that they all have one thing in common: it's all about the bride.
Pastel-colored planners, hetero-driven language … the wedding industry is extremely bride- and straight couple-centric which is one of the things that irks me the most about the wedding world (and the main inspiration for why I started Love Inc.). Jason Mitchell, an event planner whose expertise was honed during his time managing events at the swanky SoHo House in New York City, experienced this frustration firsthand when he began planning his own wedding that quickly led to him to penning the first-ever wedding planner for gay grooms titled Getting Groomed ($18.42, Chronicle Books) which hit shelves in November.
"I had just gotten engaged and expressed to my fiance—now husband—that we weren't going to work with an event planner since that's what I do. I literally said 'I just want one of those handy books with checklists and calendars so I don't miss anything,'" explains Mitchell of his ah-ha moment. "In my search for one of those I grew very frustrated as everything was for brides. After venting my fiance just said to me 'Why don't you write the book for gay guys?' And that's where the idea was born."
The binder-like book guides soonlyweds through budget planning, checklists, traditions, fashion choices and more, with witty writing that reads more like you're talking to your B.F.F. "I think it's really important for all couples, gay or straight, to have fun when they are planning their wedding," says Mitchell. "I wanted readers to feel like I was discussing wedding-related items with them in terms they could relate to."
What you won't see in the chapters, which are coined with iconic gay lyrics ranging from Madonna and Lady Gaga to the Golden Girls and Fiddler on the Roof, are dress silhouettes and fitting timelines. "I feel the target readers of this book wanted something as streamlined as possible, so I didn't want to include any unnecessary information that grooms would just skip through. And most importantly: we've earned our own book! So the tone and humor of it is geared toward men."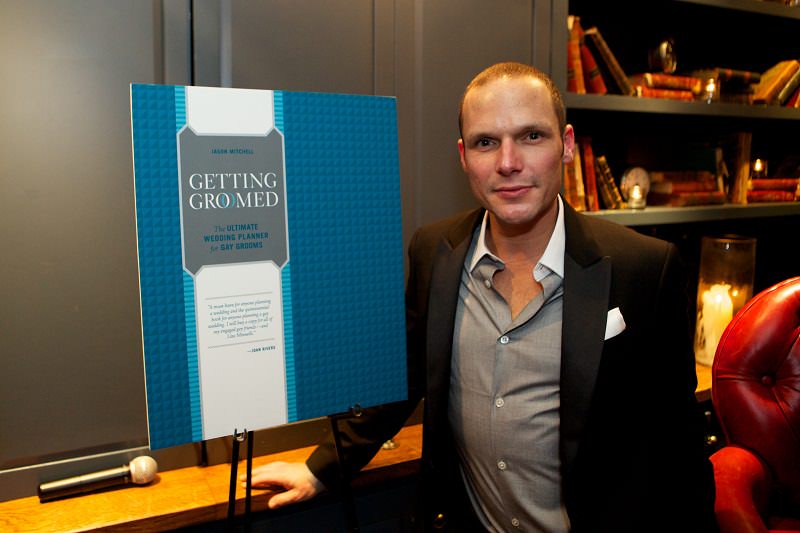 "Gay weddings force couples to think outside the box and make decisions such as how to dress and what order to walk down the aisle. But I think the rise of gay weddings has also influenced straight weddings. All couples should feel empowered to tailor the event to suit them. Couples should incorporate a tradition because they feel a connection to observing it, not because they simply feel like they have to."
Mitchell also keeps the focus strictly on weddings, leaving out any political agenda. "Since the marriage equality momentum is so strong, I knew if I even tried to address that subject the book would be outdated before it even came out," he explains. "Since I started the book to when it was published the amount of states that recognized same sex marriage more than doubled!"
And with plans to write a guide for lesbians, he's sure to find plenty of inspiration in his newly appointed wedding planner position with Shiraz Events. You can bet we'll be keeping an eye out for that version!